Dolly de Leon Facts
---
Dolly de Leon shows no signs of slowing down.
After making history as the first Filipino to be nominated at the Golden Globe Awards for her role as Abigail in Palm d'Or-winning film Triangle of Sadness, she's done it again at the prestigious British Academy of Film and Television Arts AKA BAFTA.
As we wait for the result of the BAFTA, let's celebrate her talent while getting to know more about "the captain" and one of 2022's breakout stars with these 8 facts about Dolly de Leon.
---
1. She graduated from the University of the Philippines with a Theater Arts degree
---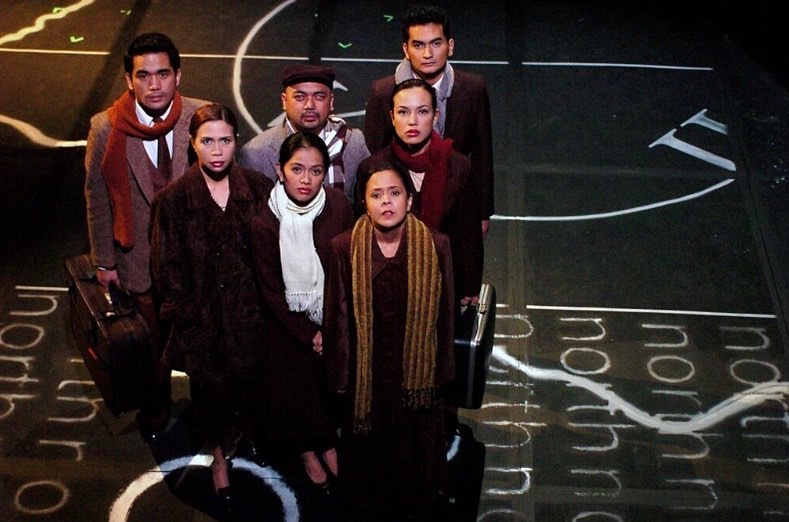 Sephard Voces de Exilio adaptation at Dulaang UP in 2005.
Image credit: @dollyedeleon
Dolly de Leon studied Theater Arts at UP Diliman and graduated in 1995.
One of her mentors then was actor, director, and National Artist for Theater Tony Mabesa.
She shared in several interviews that theater is her first love. Some of her favorite characters to play were Portia in Merchant of Venice and Anna in Old Times by Harold Pinter.
---
2. She took various jobs alongside acting
---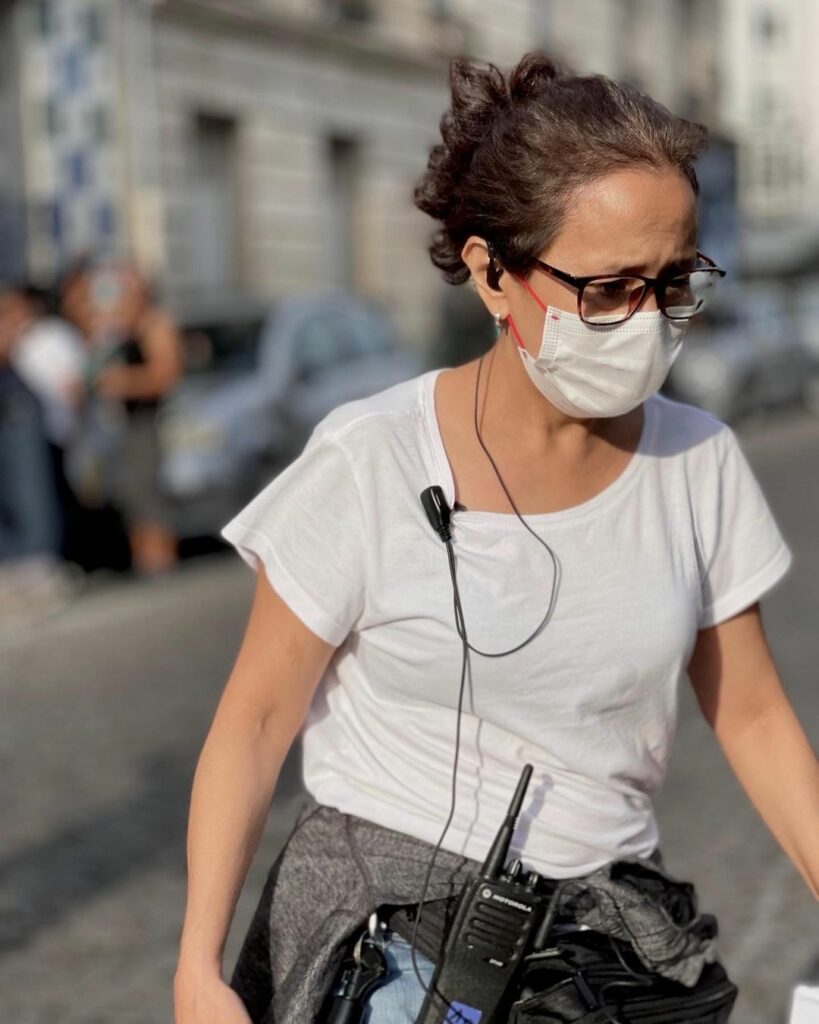 Dolly behind the camera.
Image credit: @dollyedeleon
Despite not landing massive roles early in her career, Dolly de Leon's love for acting never wavered. It's just that the projects weren't coming in as often as she'd like.
Before her Triangle of Sadness breakthrough, she worked various jobs to pay the bills.
From being a team-building facilitator to waitressing at a fast-food chain to playing a mascot – indeed, she's experienced it all.
---
3. She's a single mother of four
---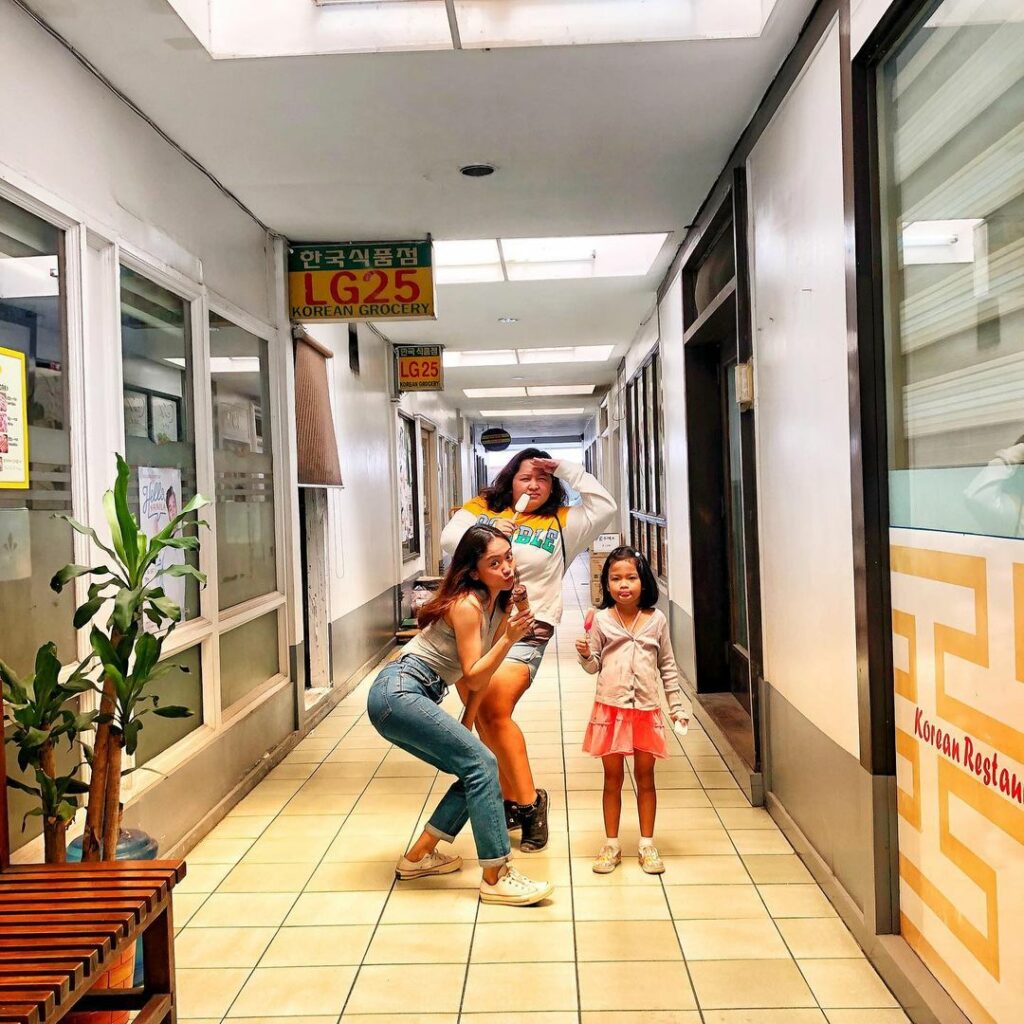 Three of Dolly's kids.
Image credit: @dollyedeleon
Dolly de Leon has four children – particularly three adults and one ten-year-old.
In her interview with news anchor and personality Karen Davila, she expressed her delight while sharing that her kids love to tease her and call her an influencer for posting a lot on social media.
Consequently, she mentioned that her kids keep her grounded.
---
4. She boasts 30 years of acting experience
---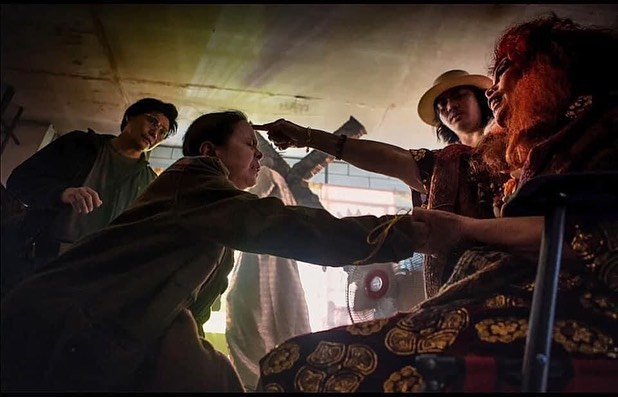 Dolly on the set of Folklore.
Image credit: @dollyedeleon
Dolly de Leon's international recognition wasn't a surprise.
Undoubtedly, with over 30 years of experience in the industry, she has cemented herself as a veteran actress.
Her filmography displays a long eclectic list that proves she's not afraid to keep on trying. Certainly, she deserves all the love she's getting.
---
5. She worked on TV shows with an internationally acclaimed director
---
Dolly with Folklore co-stars Dido Dela Paz and Mon Confiado, with director Erik Matti.
Image credit: @dollyedeleon
Dolly de Leon took part in two TV stints before Triangle of Sadness, both directed by the internationally acclaimed Erik Matti.
In Folklore, she plays a policewoman trying to get to the bottom of her son's mysterious illness in the series' fourth episode, 7 Days of Hell.
Meanwhile, On The Job: The Missing 8 is a Volpi Cup-winning miniseries where she played a minor character in a few episodes.
---
6. She didn't have an agent when she auditioned for Triangle of Sadness
---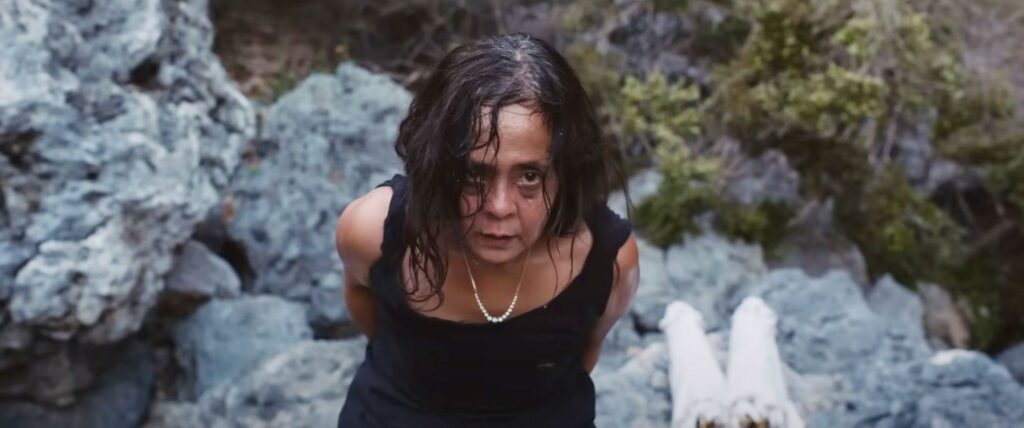 She played an OFW on a cruise ship in the Palm d'Or recipient film.
Image credit: NEON
Unlike most actors and actresses, Dolly de Leon didn't have an agent before Triangle of Sadness. In her early acting career, she would usually wait to get a call from local TV shows and films for minor roles.
For Triangle of Sadness, she received an email from a fellow Filipino actor who broke out internationally, Jake Macapagal, telling her that the award-winning Swedish director Ruben Östlund was scouting for a Filipina actress for his new film.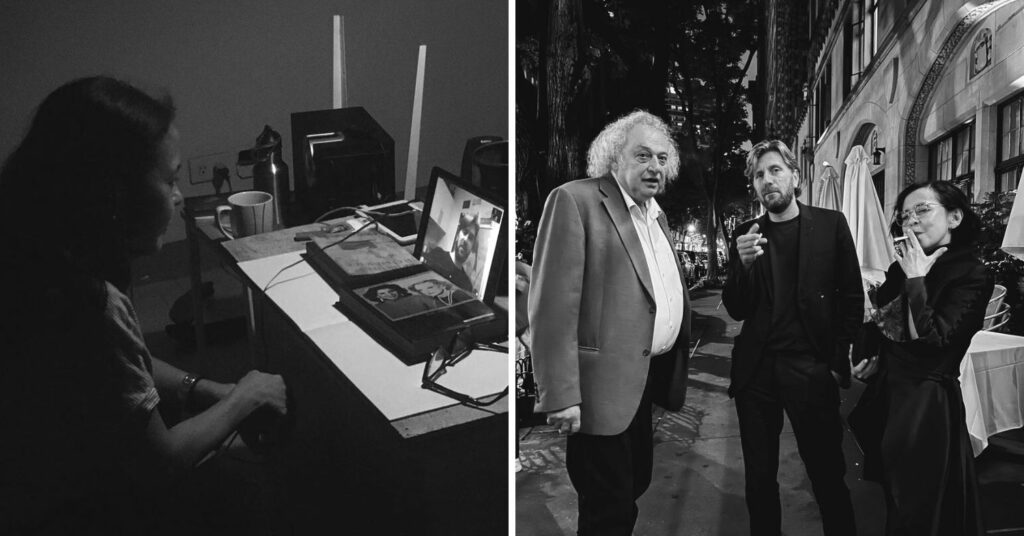 On a Skype call with director Ruben Östlund after her audition and in the flesh with him along with co-actor Zlatko Burić in Manhattan
Image adapted from: @dollyedeleon, @neonrated
In 2018, she did a face-to-face audition with a casting director in the Philippines, not knowing she'd get the biggest break of her career yet at 53.
---
7. She's a multiple international awards recipient
---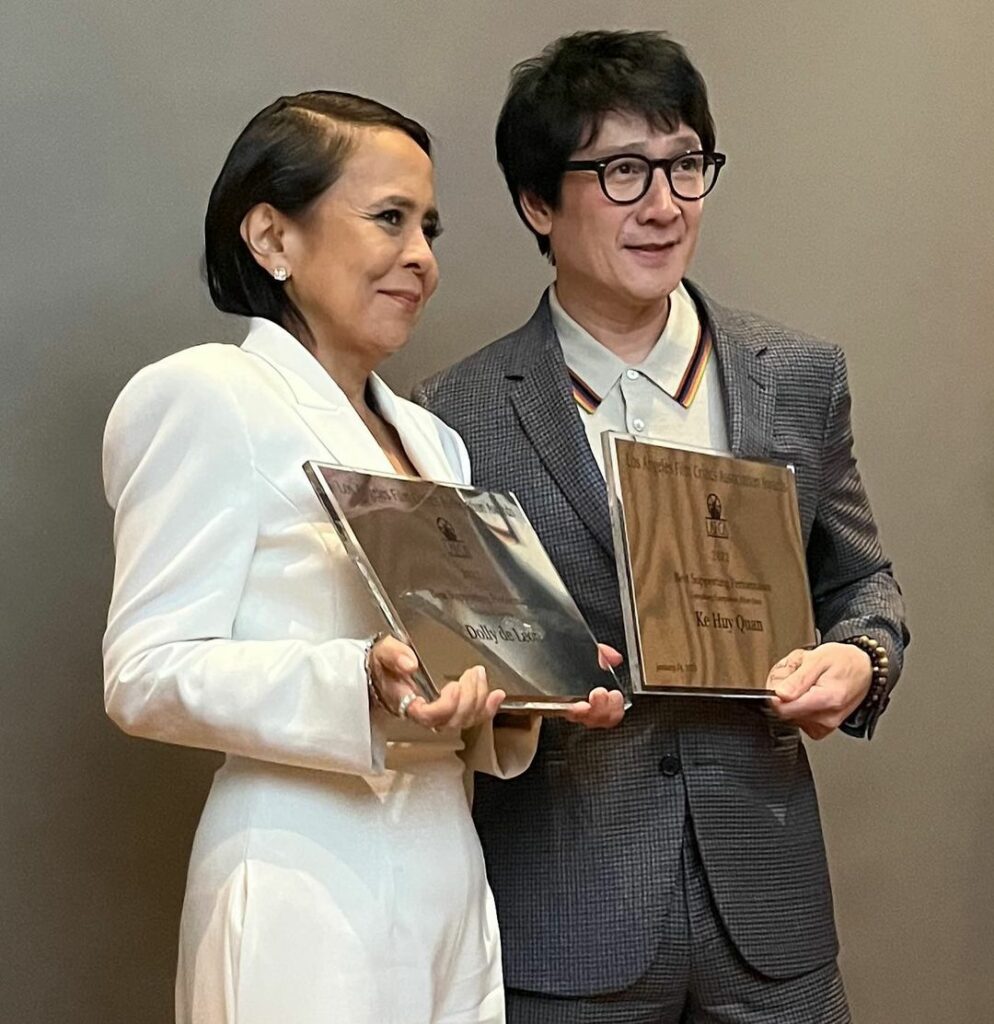 With Ke Huy Quan with their Best Supporting Performer awards.
Image credit: @neonrated
ICYMI, Dolly's Best Supporting Actress nominations at the Golden Globes and BAFTA were only two of several international acclaims. She significantly already won multiple awards for her role as the overseas Filipino worker or OFW toilet manager, Abigail, in Triangle of Sadness.
She bested her contemporaries as Best Supporting Performer at the Los Angeles Film Critic Awards AKA LAFCA, together with Vietnamese-American actor Ke Huy Quan.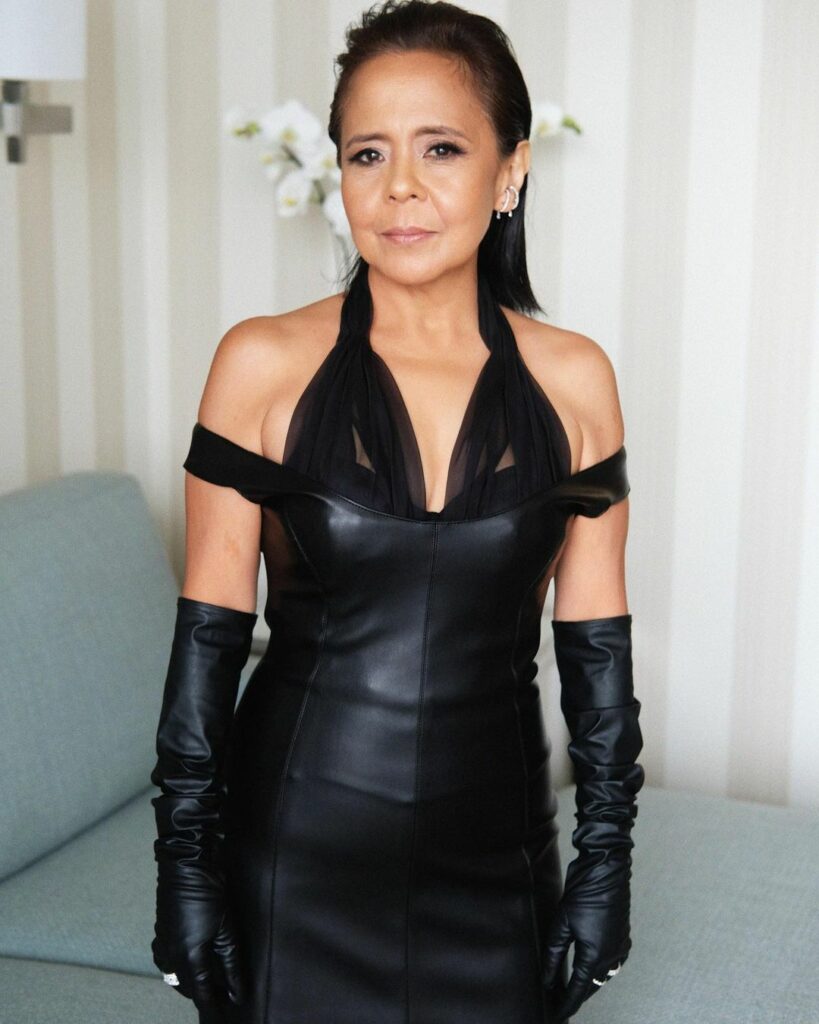 Looking fierce in her AZ Factory Golden Globes outfit by Filipino creative director, Norman de Vera.
Image credit: @dollyedeleon
Middleburg Film Festival also awarded her the Breakthrough Performance award, while the Guldbagge Award in Sweden presented her with the Best Actress in a Supporting Role award. She's certainly climbing up the ranks of internationally renowned Filipino actors and actresses.
---
8. She has Hollywood films lined up for 2023
---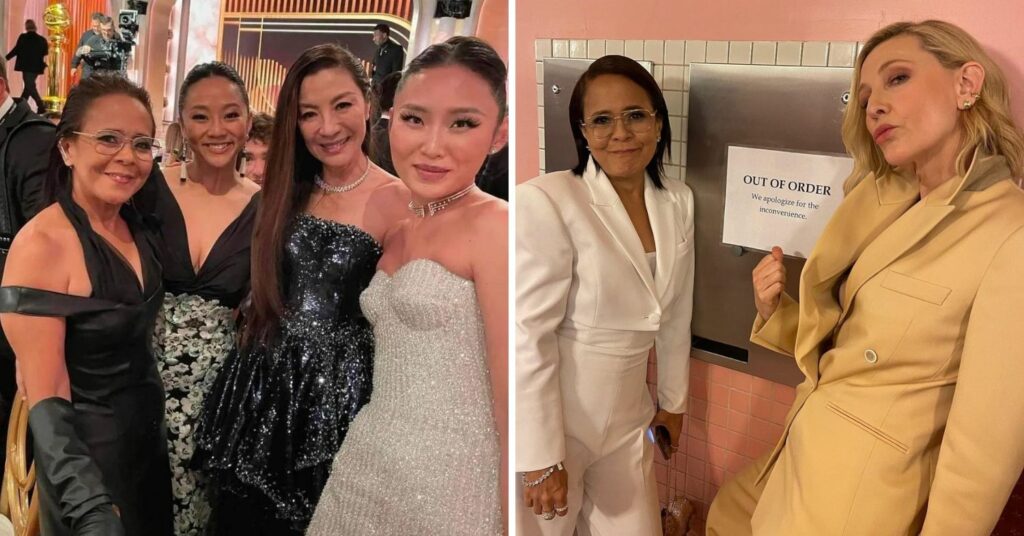 Queen meeting queens – Dolly with famous Hollywood Asian actresses Stephanie Hsu, Michelle Yeoh, and Li Jun Li at Golden Globes, and Australian actress Cate Blanchett at LAFCA.
Image adapted from: @neonrated, @neonrated
Of course, Queen Dolly is booked and busy for 2023. Rightfully, she got herself an international agent, a manager, and a publicist after Cannes in May 2022.
Deadline reported that she signed with the US agency, Fusion Entertainment.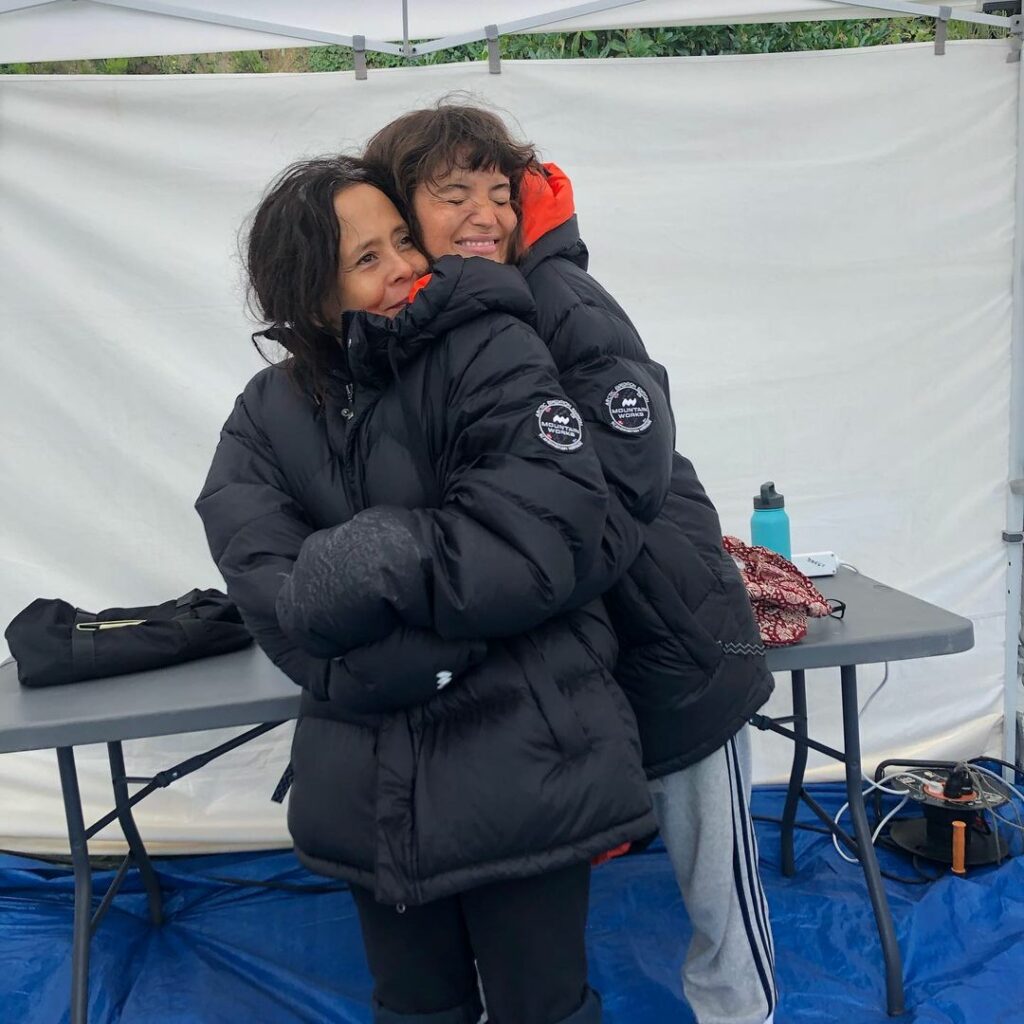 On the set of Triangle of Sadness with her late co-star Charlbi Dean who played the model, Yaya.
Image credit: @dollyedeleon
We won't be waiting long to see her again on the big screen.
She will be playing the evil stepmom of Jason Schwartzman in a coming-of-age independent film. Moreover, she will be playing a homophobic tita in a rom-com film about a gay boy wanting to come out to his Filipino migrant family.
We can also catch her in a special recurring role on local TV with ABS-CBN's newest teleserye, Dirty Linen.
---
Facts about Dolly de Leon – making Filipino herstory
---
Opening the doors to Golden Globes and BAFTA for fellow Pinoys wasn't an easy task, but Dolly de Leon is happy with the buzz that she and the Philippines are getting from these historic nominations.
Catch her nomination soon in the upcoming BAFTA on 20 Feb 2023. We're definitely excited to see more of her glorious acting in her upcoming shows and films.
For more stories about inspiring Filipino stars, check out:
---
Cover image adapted from:@dollyedeleonand@dollyedeleon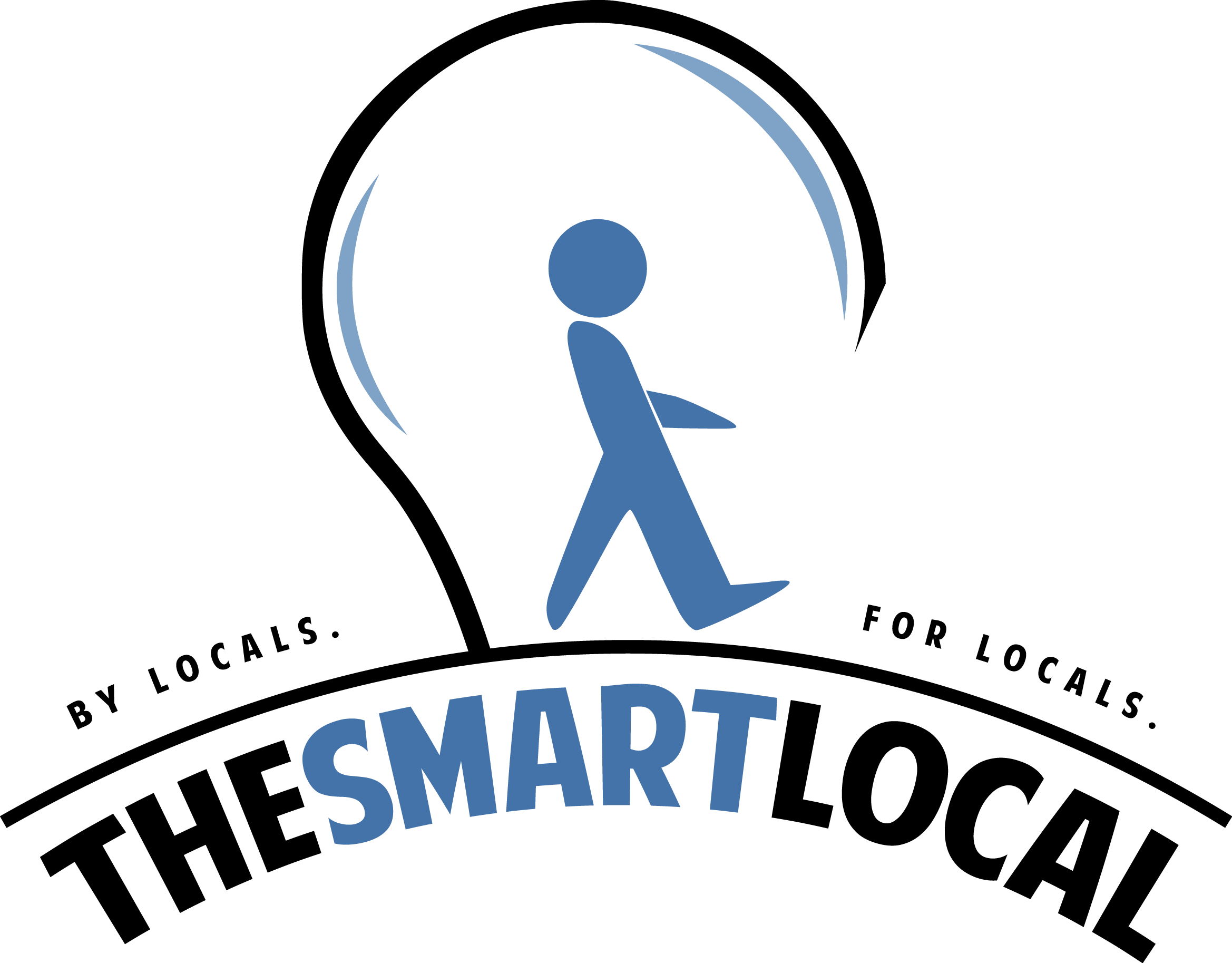 Drop us your email so you won't miss the latest news.