Professional room cleaning – what to look out for
---
While most of us prefer cleaning our homes ourselves on a regular basis, preparing for home or office gatherings to welcome picky guests or readying a rental apartment for an inspection is a different story.
When time is of the essence, consider professional cleaning services that can get your space's every nook and cranny thoroughly cleaned. What's more, it'll save you some time and give you peace of mind at the end of the day.
From surface cleaning to removing mold and stains, here are 3 things to take note when hiring a professional room cleaning service for a sparkly clean home.
---
1. Industrial & hospital-grade tools – for deep mold & stain removal
---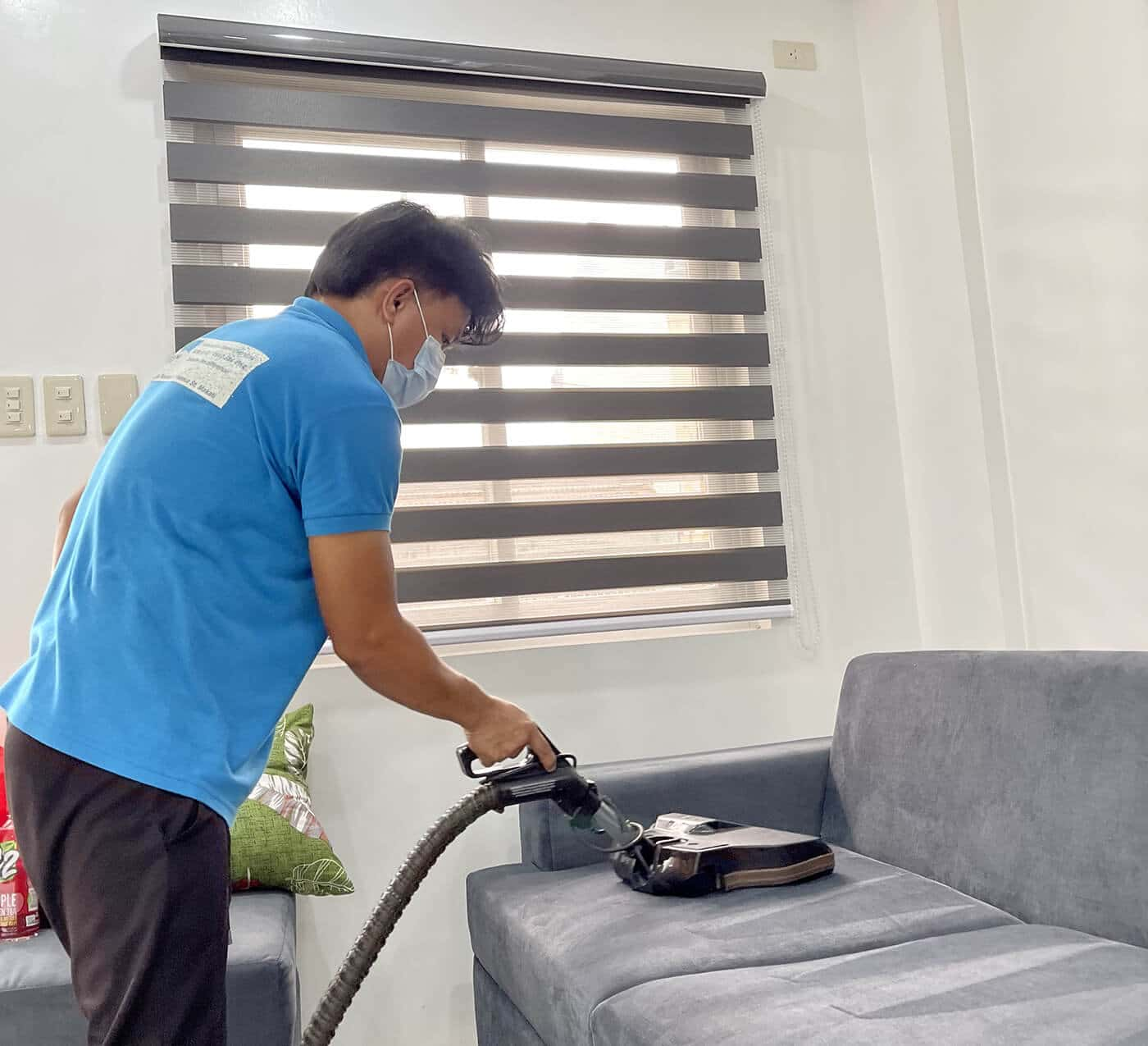 Image credit: EZY Lifestyle
You'll want a service that uses industrial- and hospital-grade cleaning tools to go further than you can with basic mopping and wiping. From steamers to vacuums, EZY Lifestyle's equipment banishes the toxic health hazard of mold and stops stains from worsening.
The removal of mold and stains not only keeps your house free of bacteria, but also prolongs the lifespans of your paint job and furniture, and helps keep your food safe so kids and guests can snack and dine without worry.
The above are included in EZY Lifestyle's Intensive Cleaning (starts at P2,750, ~USD48.91) service, that also includes bed making, vacuuming, mopping, window, kitchen, and toilet cleaning, and even trash bin disinfection and external dry cleaning of your appliances.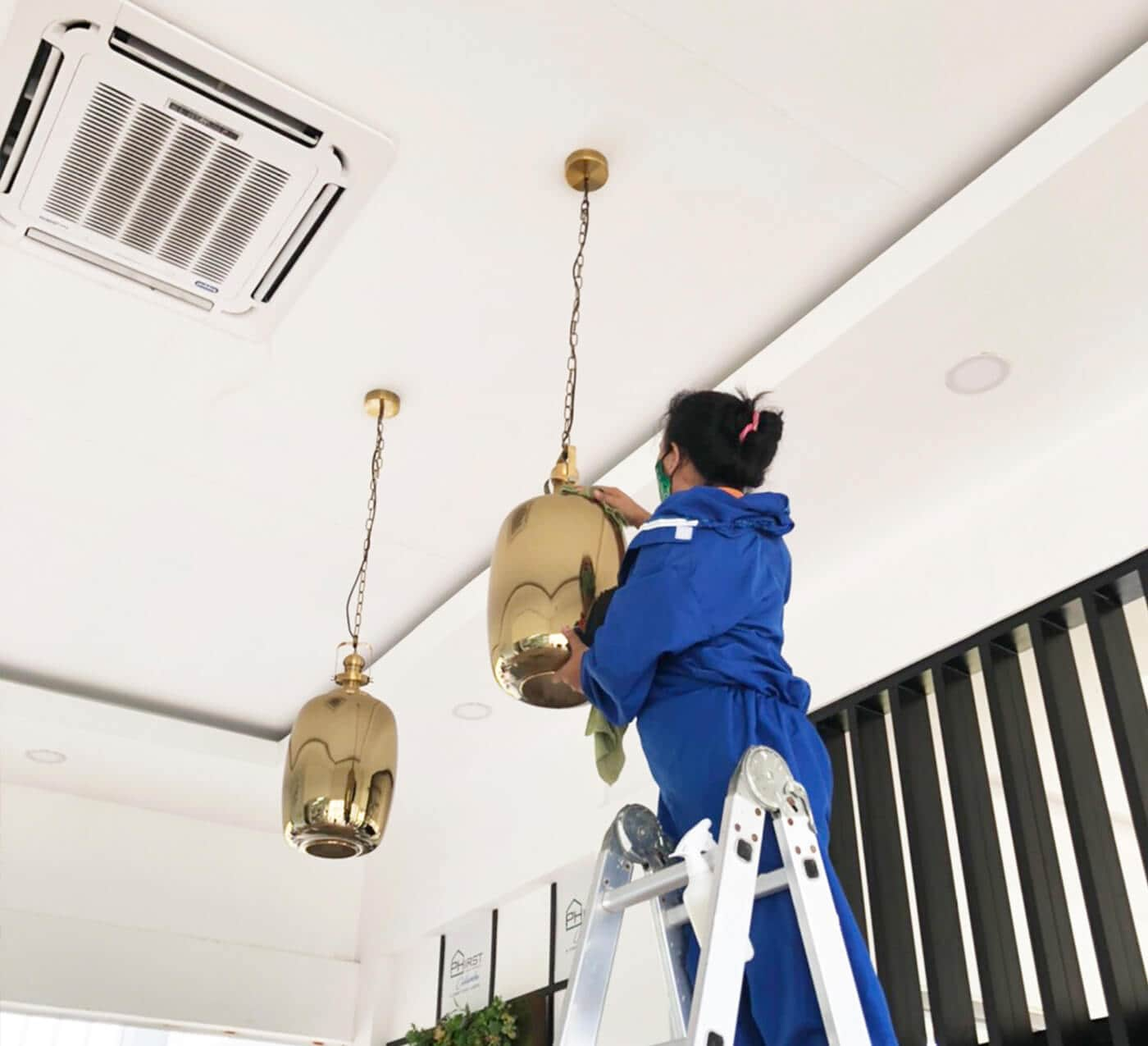 Image credit: EZY Lifestyle
If your home is newly constructed or renovated, the handover may not include a floor-to-ceiling surface cleaning with top-to-bottom disinfection and dust repellent sprays to give you a dust-free home, especially crucial for those allergic to dust.
EZY Lifestyle Post-Construction Cleaning (from P3,300, ~USD58.70) service does just that. It isn't just a matter of wiping and mopping, but also gets rid of paint drippings, odors, debris, and even disinfects high-touch surfaces such as switches and doorknobs. Your family or tenants can now breathe easy once they move in.
---
2. Well-trained, skilled workers – trustworthy and care for your space
---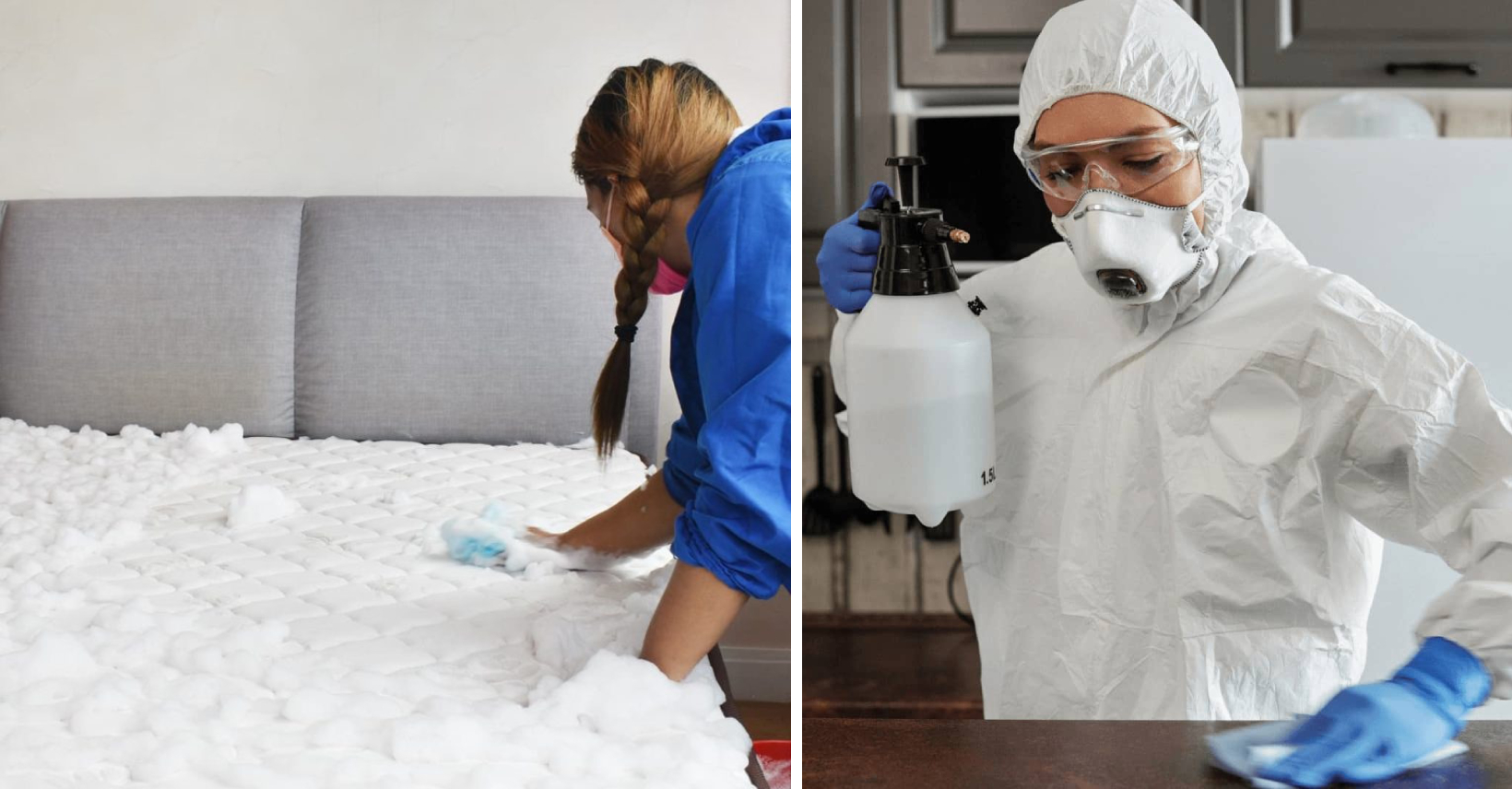 EZY Lifestyle's cleaning professionals.
Image adapted from: EZY Lifestyle and EZY Lifestyle
Happy and qualified staff are all the more equipped to clean your house as they would their own. EZY Lifestyle's professionals are trained by Japanese cleaning experts and accredited by organizations such as the Pest Control Association of the Philippines, Inc. (PCAP), so rest assured that your home will be in good hands.
Additionally, EZY Lifestyle gives working opportunities to students and persons with disabilities who have the required skill sets needed, and assures them fair wages. Staff also submit health and updated NBI clearances to ensure your safety as a client.
---
3. A strong work ethic – letting you check the work done to your satisfaction
---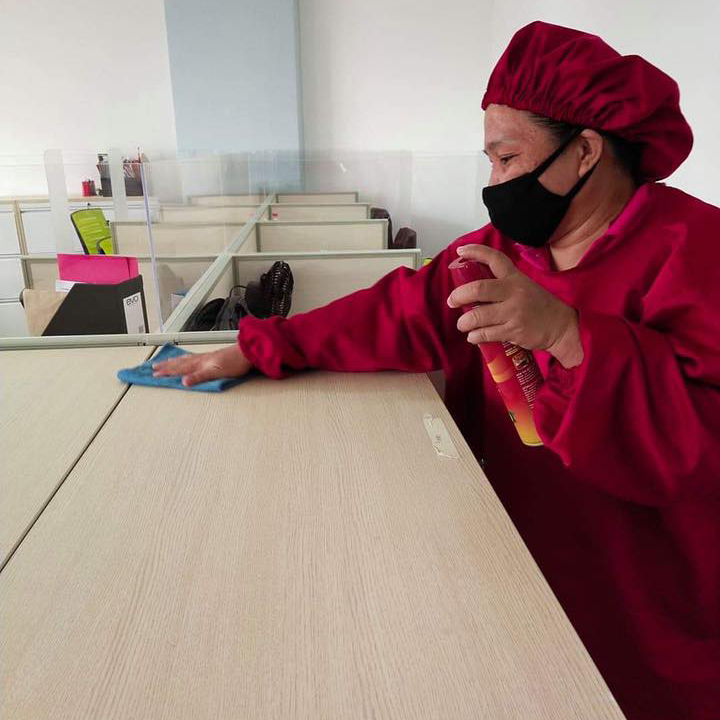 Spraying dust repellant on surfaces.
Image credit: EZY Lifestyle
You should be completely happy with your cleaning session, and able to ask for a second clean if any spots need it. EZY Lifestyle's customer service extends to making sure you check their cleaners' work before they leave your space, so you're assured that you've gotten what you invested in.
---
Expert house cleaning by EZY Lifestyle
---
Cleaning your home doesn't always have to be your job. You can trust professionals to take care of your home and everything in it.
This December, EZY Lifestyle is offering a free transportation promo for 12 days – from 12th to 23rd December 2022 – when you book their cleaning services including their Intensive Cleaning and Post-Construction Cleaning services.
Get your home in tip-top shape, not just for the holidays, but for your loved ones' health and safety all year round.
Address: 139 Corporate Center, Valero St. Salcedo Village, Makati
Opening hours: Mon-Fri 9am-5pm | Sat 9am-12pm (Closed Sundays)
Contact: 0917 894 0193 | EZY Lifestyle website | EZY Lifestyle Facebook | EZY Lifestyle Instagram
Email: [email protected]
Also check out:
---
Cover image adapted from: EZY Lifestyle and EZY Lifestyle.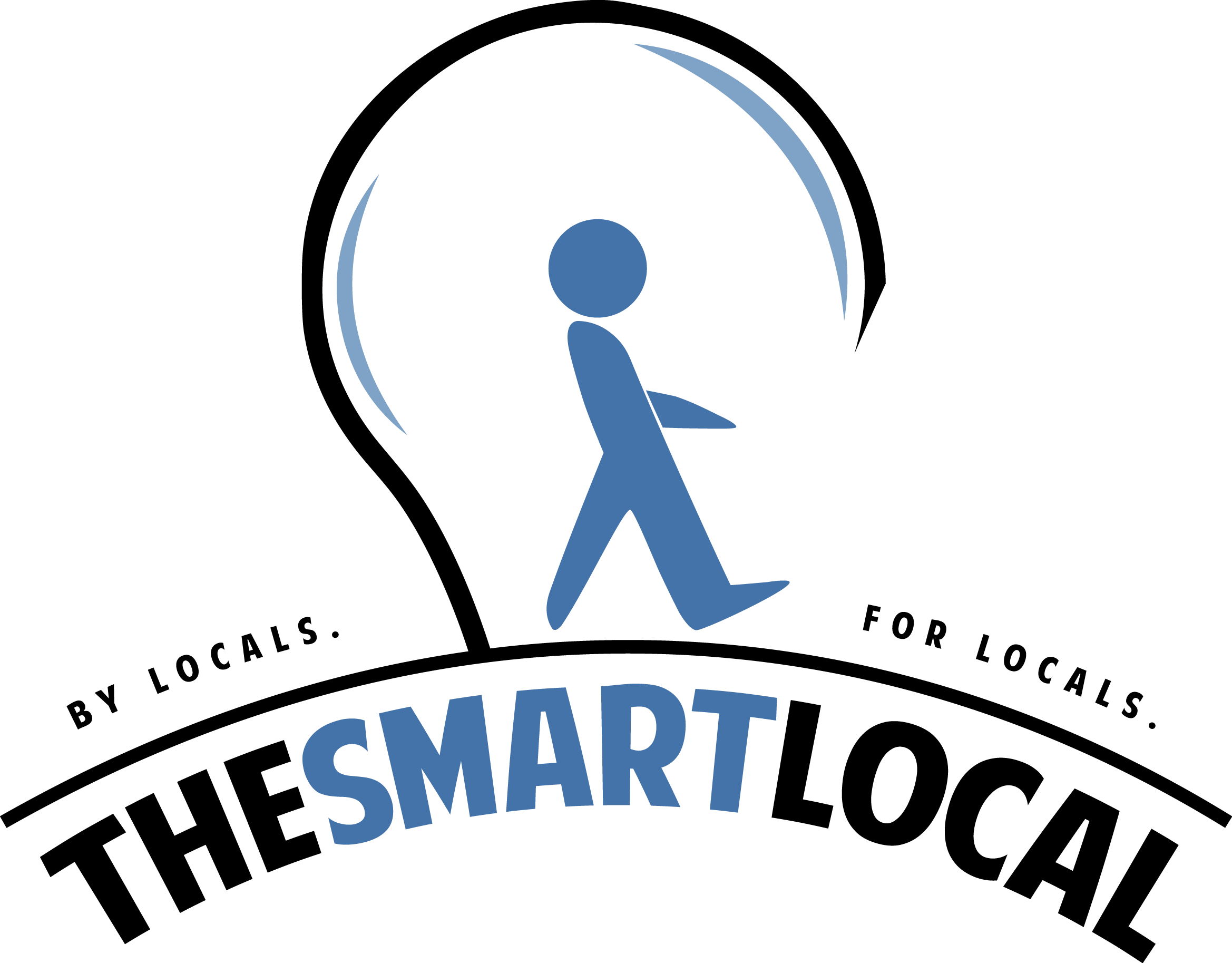 Drop us your email so you won't miss the latest news.