Kitchenware shops
---
These kitchenware shops sell everything you'll need at home, regardless if you're a budding cook or someone who often eats outside.
Consider upgrading your decades-old plates and worn-out utensils, or invest in high-quality essentials if you're a new homeowner.
---
1. MK Kitchen – affordable kitchen equipment and utensils
---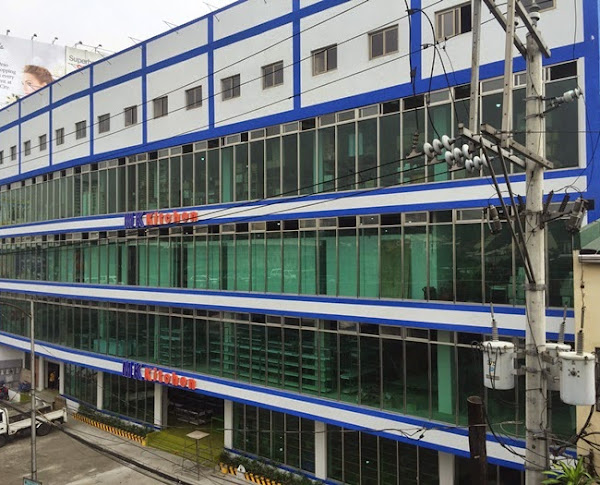 MK Kitchen's main branch in Pasig.
Image credit: MK Kitchen
The cost of any essential item for the home can quickly rack up, but at MK Kitchen, there are plenty of affordable options. You may also buy in small quantities instead of sets like those offered in most malls.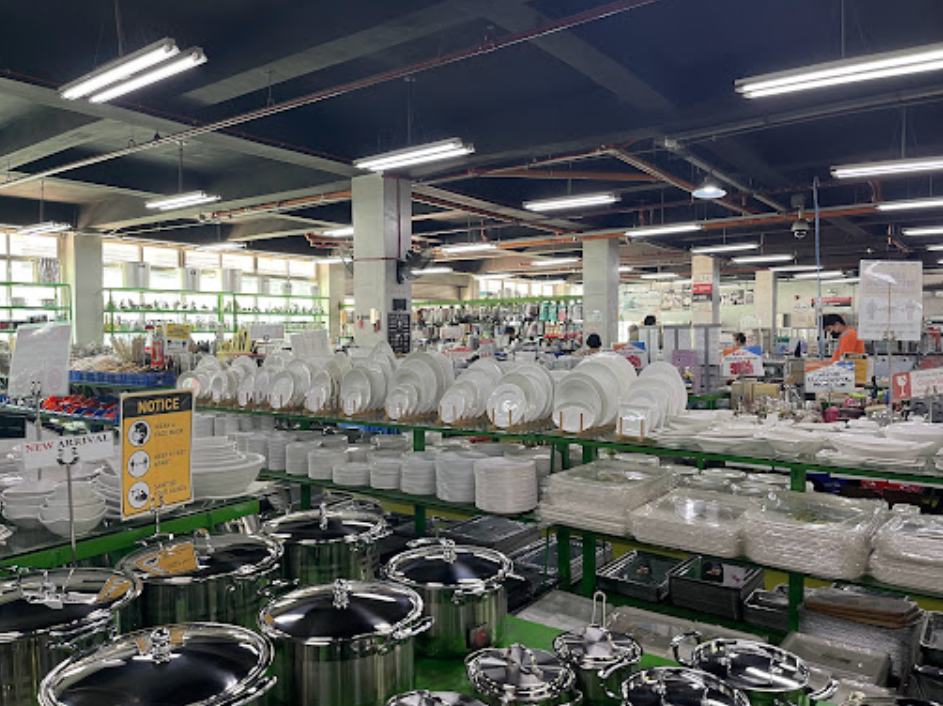 MK Kitchen main branch in Pasig.
Image credit: Englebert Tabones
This shop has lots of cooking and dining equipment, from single-burner stoves to stainless pots and pans. If you're on a tight budget, this shop is a must-visit.
Address: 4 E Rodriguez Jr. Avenue, Bagong Ilog, C5, Pasig, Metro Manila
Opening hours: 8am-6pm, Daily
Contact: 917 554 5072
MK Kitchen's website | Facebook
---
2. Dapitan Arcade – quirky home items
---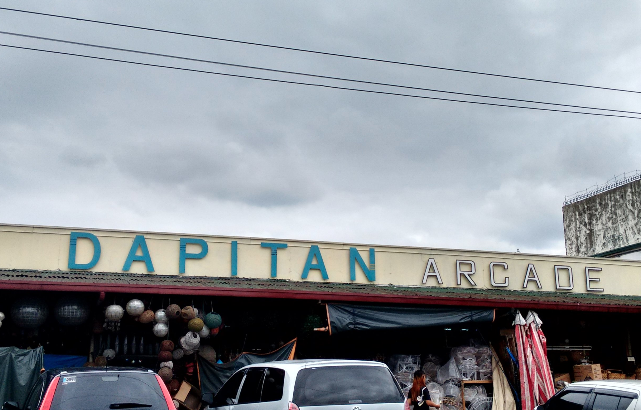 Dapitan Arcade.
Image credit: Google maps
Dapitan Arcade is famous for novelty household trinkets, from decor to kitchen essentials. The place is a collection of different shops selling specific items you may need to suit the style of your abode.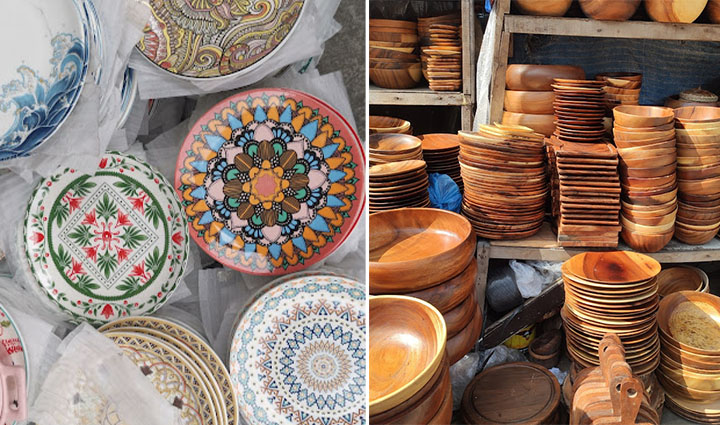 Colorful ceramic plates and wooden dinnerware.
Image credit: Pumpkin Patch & Andrew Pamorada
If you're into the white-walls-with-wooden-accents aesthetic, this spot is a treasure trove. Here you can easily purchase food-grade wooden plates, mugs, and trays. They also have plenty of bohemian-inspired ceramics and drinking glasses. Just don't forget to be ready to scour the stalls because there are a lot of unique items on sale.
Address: 39 Dapitan corner Kanlaon st. Bgy. Sta. Teresita, Quezon City, Philippines
Opening hours: 9am-5pm, Daily
---
3. IKEA – Swedish-designed minimalist home furnishings
---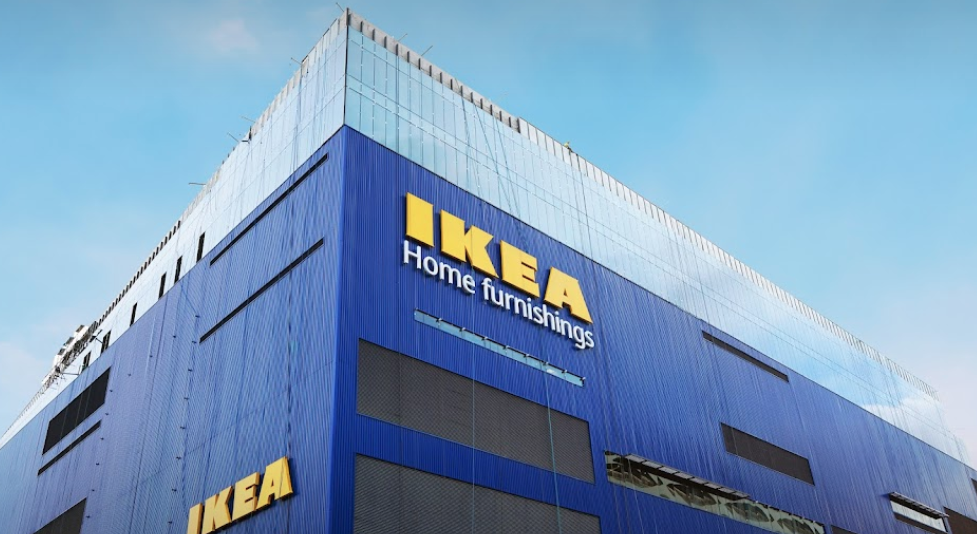 The biggest IKEA in the whole world.
Image credit: IKEA Pasay City
Every piece of home furniture you'll ever need is available in IKEA. And, of course, having the largest IKEA branch in the world, the Philippines has no short of Swedish-designed kitchenware to choose from. One of the best things about this global brand is that they sell dinnerware pieces that complement each other.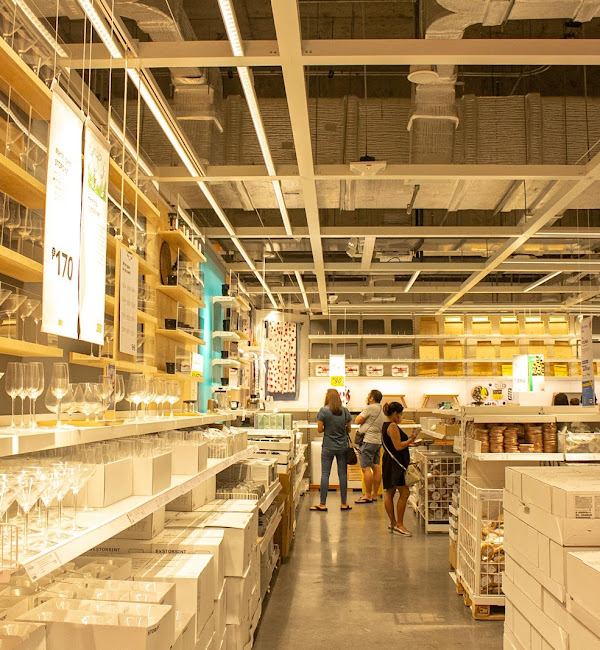 Drinking glass section in IKEA Pasay.
Image credit: Rookie Sta. Ana
In IKEA, most things are available in muted colors, usually sleek and minimalist. They have every kitchen essential you may need, from plates and silverware to Dutch ovens, skillets, and tea towels. Mixing and matching items or getting pre-selected sets is helpful for anyone shopping for their homes.
Address: MOA Square, Mall of Asia Complex Zone 10 CBP-IA, Marina Way, Pasay, Metro Manila
Opening hours: 10am-10pm, Daily
Contact: (02) 8888 4532
IKEA's website | Facebook| Instagram
---
4. IBCOM Kitchen Equipment – wholesale kitchen essentials
---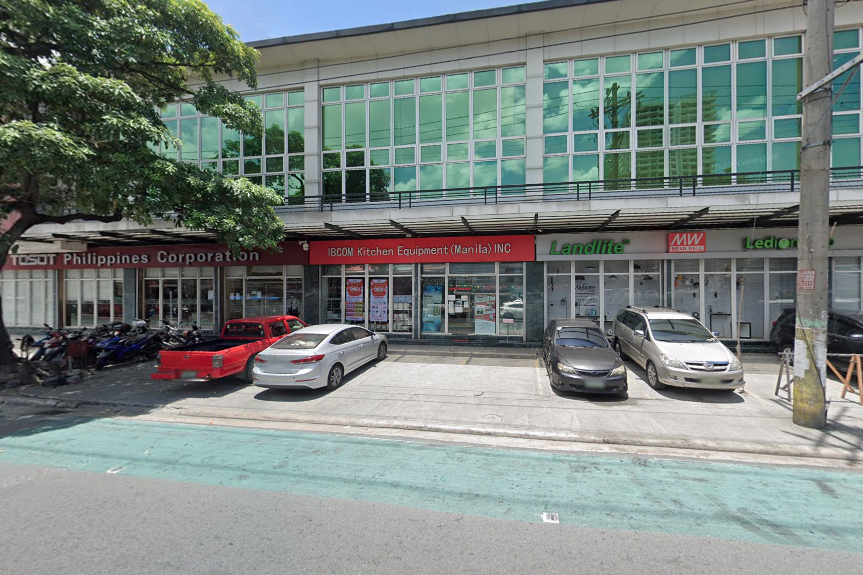 IBCOM Kitchen Equipment building.
Image credit: Google Maps
A one-stop shop for all things kitchen, IBCOM Kitchen Equipment sells baking, cooking, and dining essentials in bulk or per piece. This shop is frequented by those serious about meal preparation because they sell everything from tiny tea cups to industrial mixers, freezers, and ovens.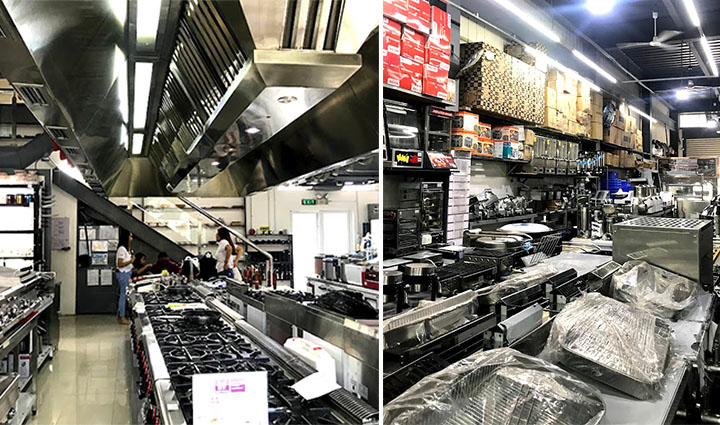 IBCOM Showroom.
Image credit: Kirk Patrick Simbit
Visit this trusted shop in Pasay, Manila if you want to furnish your home with professional kitchen-grade cooking utensils.
Address: 2162-2188 Unit C, Barangay 25, Zone 4, F.B. Harrison Street, Pasay, Metro Manila
Opening hours: 8am-5pm, Daily
Contact: (02) 8831 4348
IBCOM's website | Facebook
---
5. Mandaue Foam – Filipino brand dinnerware and food storage
---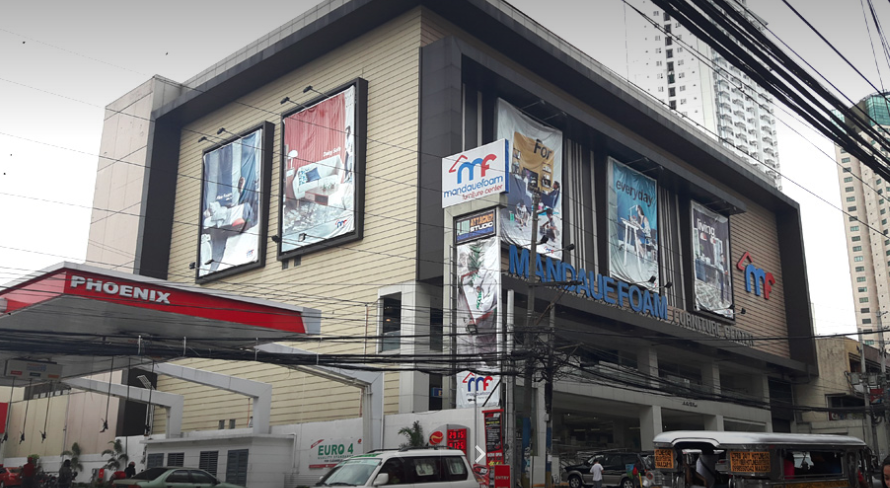 Mandaue Foam Shaw blvd. branch
Image credit: Mandaue Foam
Mandaue Foam is a local business from Cebu. They started with beds and sofas but have now expanded to everything you'll need at home.
With a wide selection of tableware, glassware, and cooking tools, Mandaue Foam even has a choice of air-tight food containers that are essential for Filipinos who love takeaway.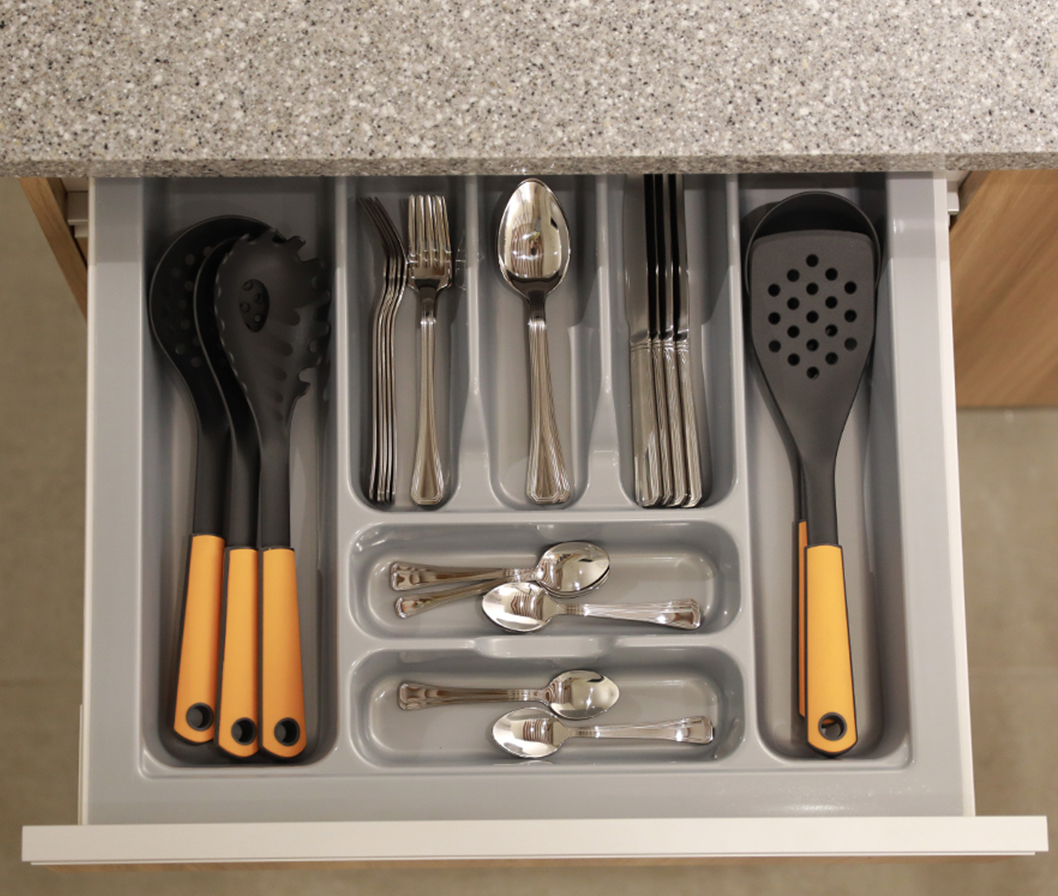 Cooking utensils from Mandaue Foam.
Image credit: Mandaue Foam
Check out Mandaue's stores all over the Philippines if you want to upgrade your old plates, spoons, and forks. You can also shop via their website and have everything delivered to your doorstep.
Cebu Main Branch
Address: H. Cortes Street Brgy. Tipolo Mandaue City, Cebu
Opening hours: 10Am-7pm, Daily
Contact: (032) 343 8802

Shaw Blvd. Branch
Address: 489 Shaw Blvd. Brgy. Addition Hills Mandaluyong, Metro Manila
Opening hours: 10am-8pm, Daily
Contact: (02) 8721 0662
Madaue Foam's website | Facebook

---
---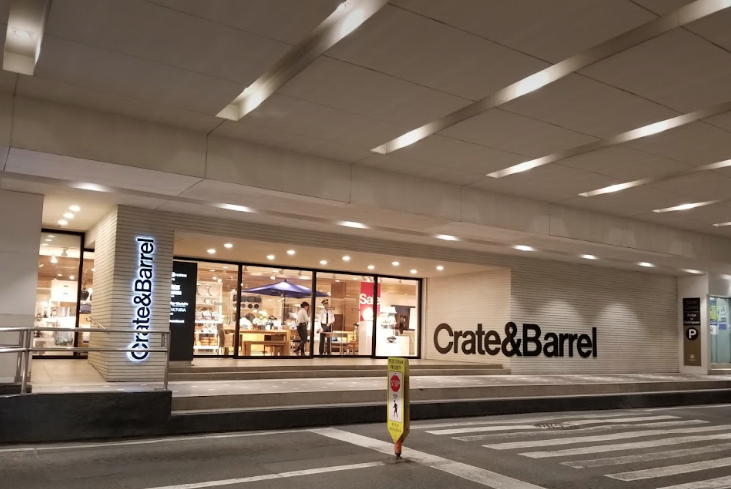 Crate & Barrel in SM Makati.
Image credit: A L
Those who are looking for high-end household items to match their equally elegant homes go to Crate & Barrel. They have plenty of imported dishware and cooking tools from countries such as Portugal, Thailand, and the US.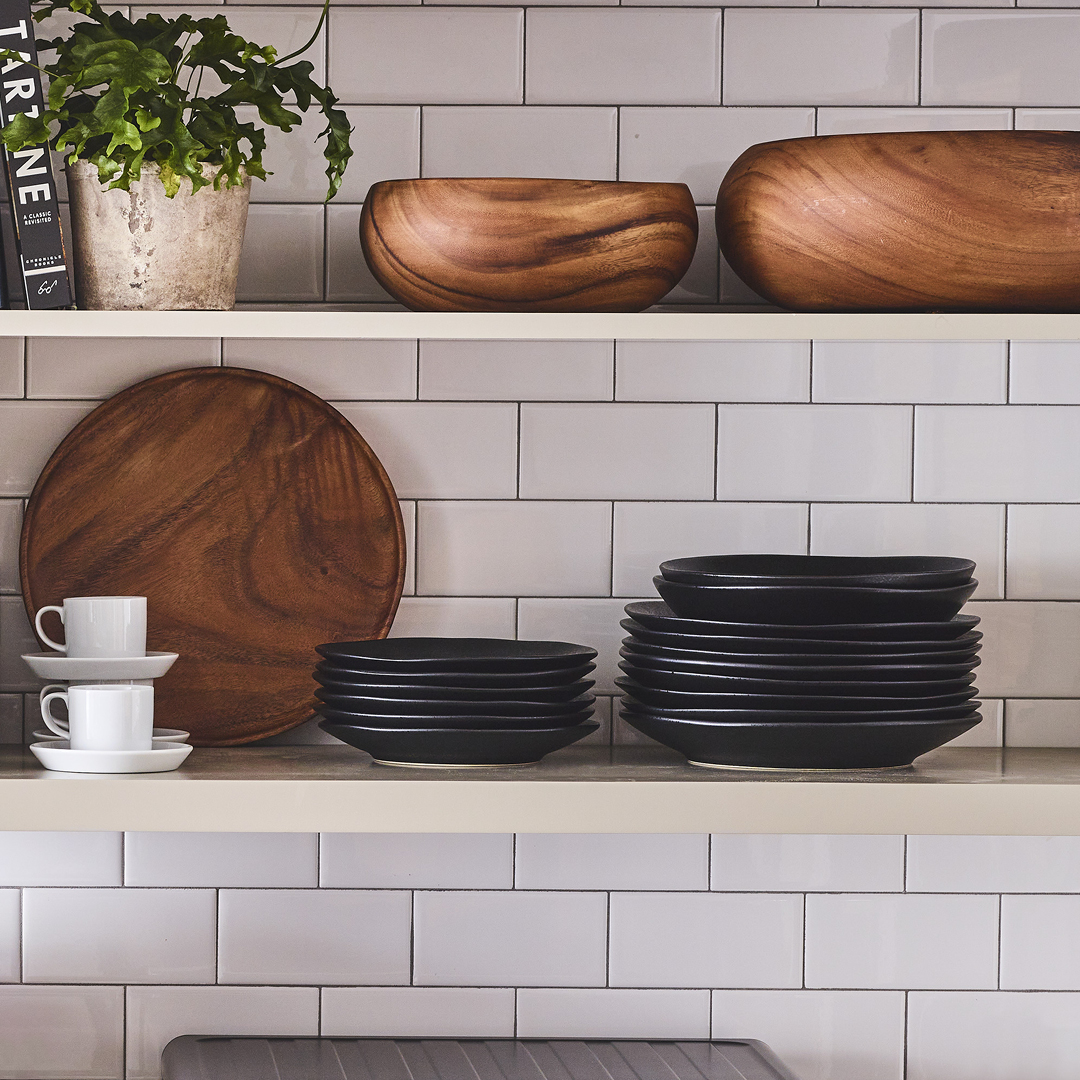 Marin dinnerware from Crate & Barrel
Image credit: Crate & Barrel Philippines
They also have exclusive stoneware hand-glazed by artisan ceramicists; that's why every piece is unique. If you're interested in owning high-quality artisanal dinnerware, this kitchen shop is for you.

Taguig branch
Address: L3, SM Aura Premier, McKinley Pkwy, Taguig, Metro Manila
Opening hours: 11Am-9pm, Mon-Thu | Fri-Sun, 10am-10pm
Contact: (02) 8893 4255

Makati branch
Address: SM Makati, Courtyard Dr, San Lorenzo Village, Makati, Metro Manila
Opening hours: 10am-9pm, Daily
Contact: (02) 8834 2780
Crate & Barrel's website | Facebook|Instagram 

---
7. Gourdo's – stylish kitchen trinkets and cookware
---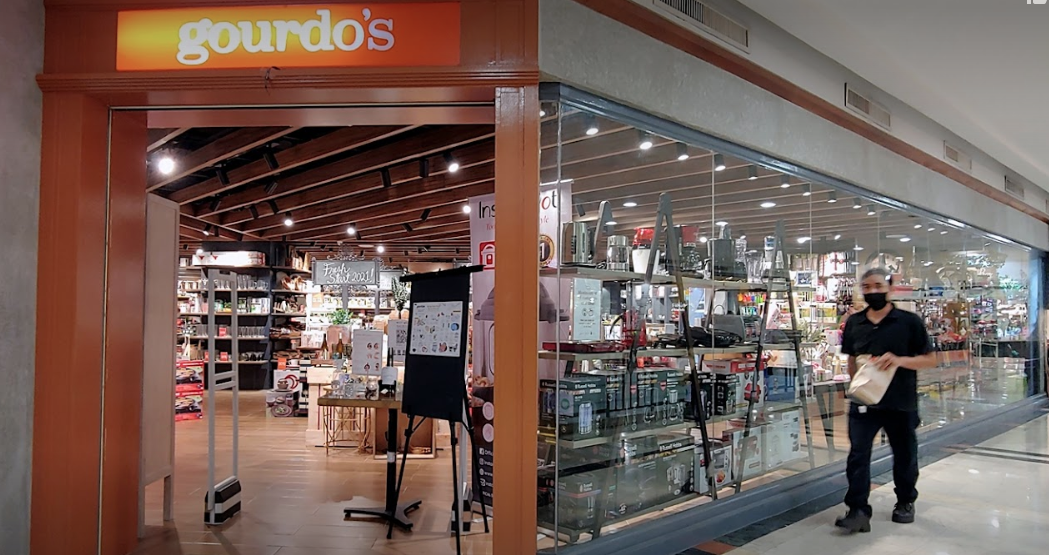 Gourdo's in Glorietta 4.
Image credit: Phil in love
Aside from wooden plates, spoons, and spatulas, you'll find the storage accessories in Gourdo's charming and functional. They have different bamboo tea caddies that also fit tiny packets of coffee, cream, and sugar, perfect for a coffee and tea nook.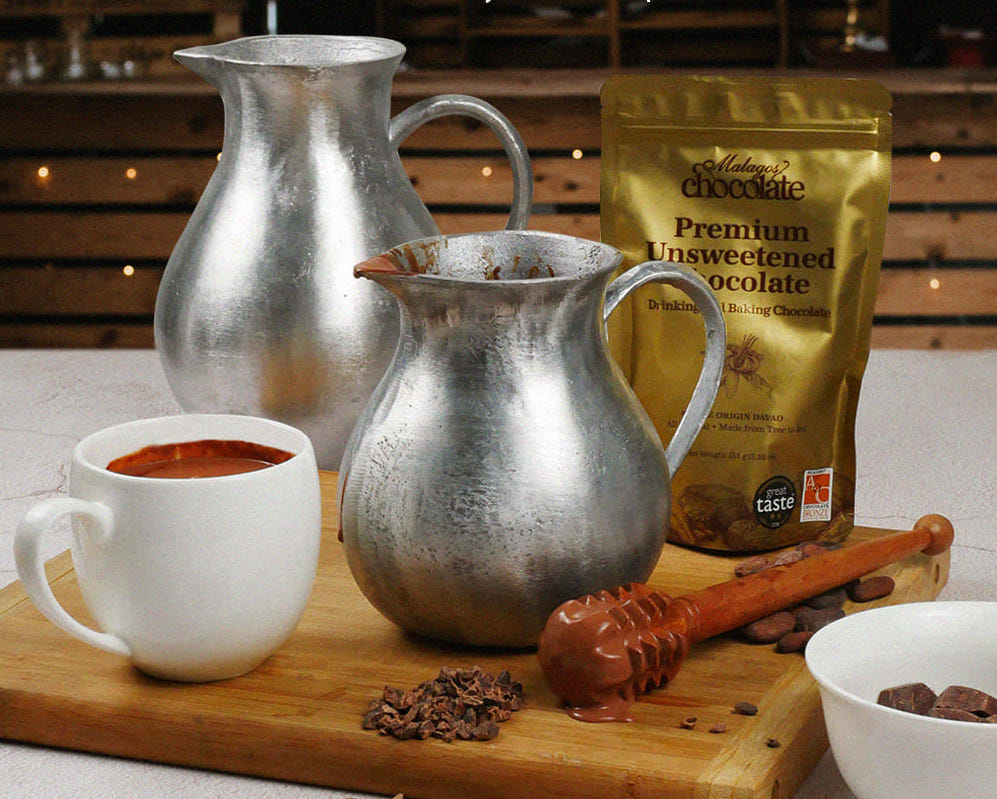 Tsokolate batirol (cocoa) aluminum pot from Gourdo's.
Image credit: Gourdo's

You'd also appreciate that they carry well-known brands, including Lodge cast iron, Kitchen Aid appliances, and Tescoma bakeware. Drop by this shop for home items designed for young households.
Alabang branch
Address: 2093 UGF Alabang Town Center, Ayala Alabang, Muntinlupa City
Opening hours: 10am-6pm, Daily
Contact: (02) 8850 6437
Makati branch
Address:  3F Glorietta 4, Ayala, Makati
Opening hours: 10am-9pm, Daily
Contact: (02) 7757 5771
Gourdo's website | Facebook|Instagram 
---
Kitchenware shops in the Philippines
---
The kitchen is integral to creating a home where you can cook and share meals with your family.
Good thing we have plenty of kitchenware shops in the Philippines where you can buy the essentials, or splurge on unique pieces for display or to reserve for special occasions.
Check out these food spots:
---
Cover image adapted from: Crate & Barrel Philippines, Kirk Patrick Simbit, & Pumpkin Patch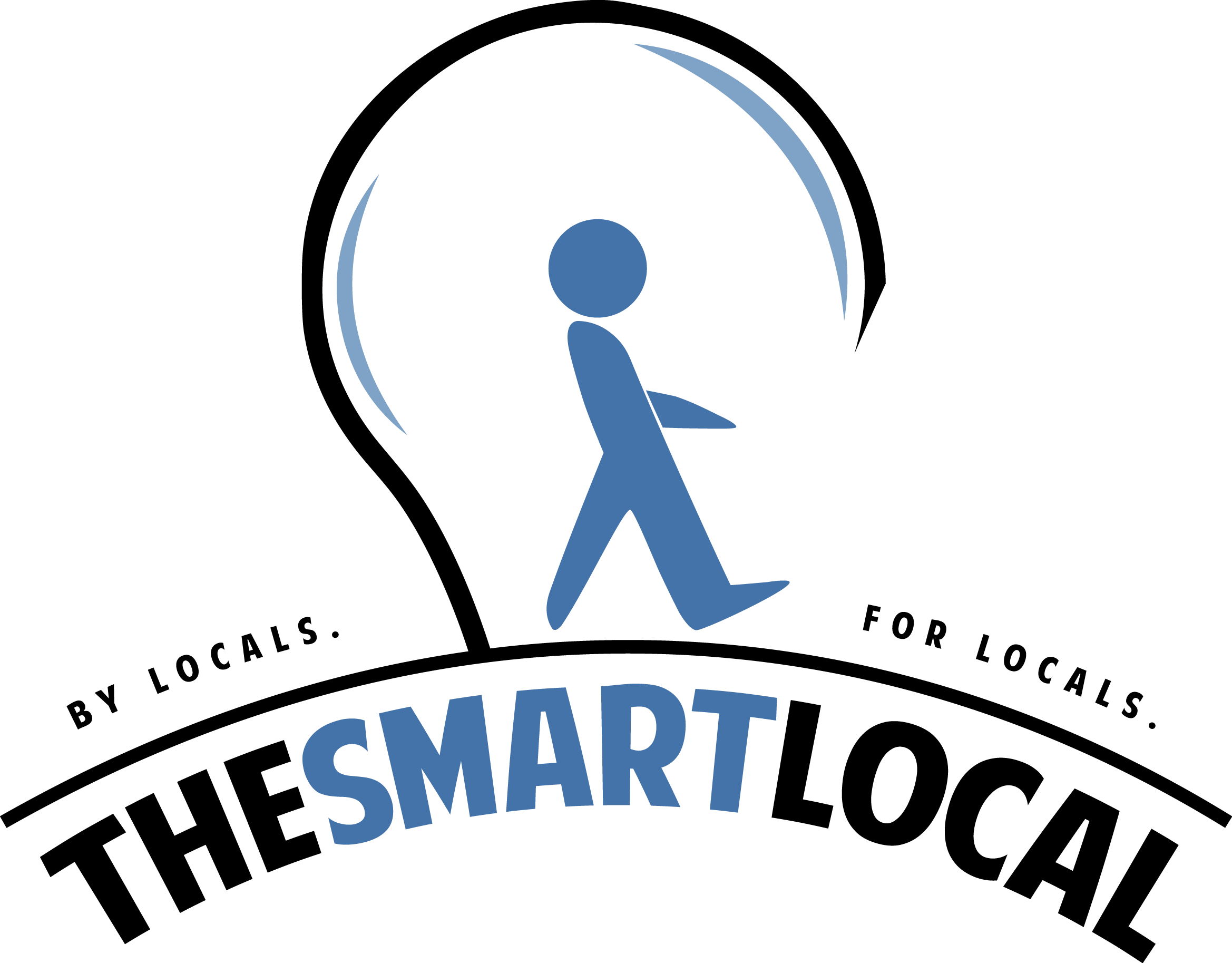 Drop us your email so you won't miss the latest news.