Chantal Videla facts
---
If you're on the K-pop side of TikTok, chances are you've seen a half-Filipina K-pop idol on your For You page. She's Chantal Videla or Chanty, the half-Filipino, half-Argentinian member of the K-pop girl group Lapillus.
Since Chanty just debuted in the K-pop industry last year, you can still be one of her and her group's early supporters. To help you, here are 9 Chanty facts every fan should know, from her acting projects in the Philippines to the milestones she's reached as a K-pop idol.
---
1. She's 20 years old
---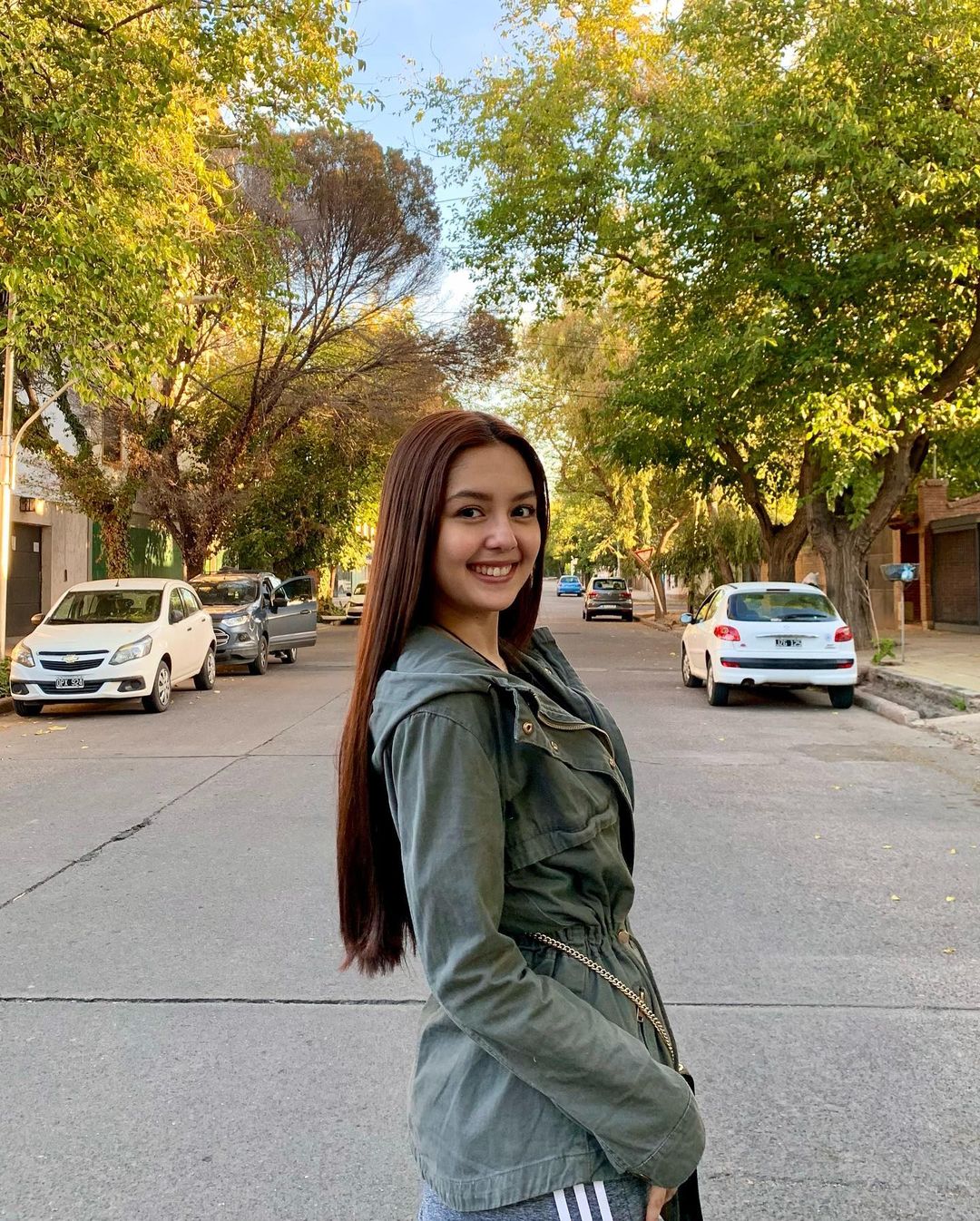 Chanty in Argentina in 2021.
Image credit: @itsmaria.chantal via Instagram
Maria Chantal Videla was born to a Filipino mom and an Argentinian dad on 15th December 2002. This makes her 20 years old as of writing, and 19 years old when she debuted in K-pop!
Chanty was raised in Mendoza, Argentina, but moved to the Philippines where she started her modeling and acting career.
Previously, despite being a K-pop trainee in South Korea and having a showbiz career in the Philippines, Chanty still frequented Argentina. Now, she also visits her home country for promotions with her members.
---
2. She can speak four languages
---
Video credit: 나돌_NADOL via YouTube
True Chantal Videla fans will know that they stan a multi-lingual queen. she can speak four languages, namely Filipino, Spanish, English, and Korean.
In a YouTube video, Chanty shared that she studied the Korean language in the Philippines by watching K-dramas. Her favorite K-dramas are Goblin (2016), Descendants of the Sun (2016), and It's Okay Not To Be Okay (2020).
Pre-debut, she posted a YouTube video Lapillus co-member Nonaka Shana where they practice their Korean speaking skills. Chanty's Korean skills have definitely improved since then as she's been translating for her members for their appearances in the Philippines and Latin America.
---
3. She's a GMA artist
---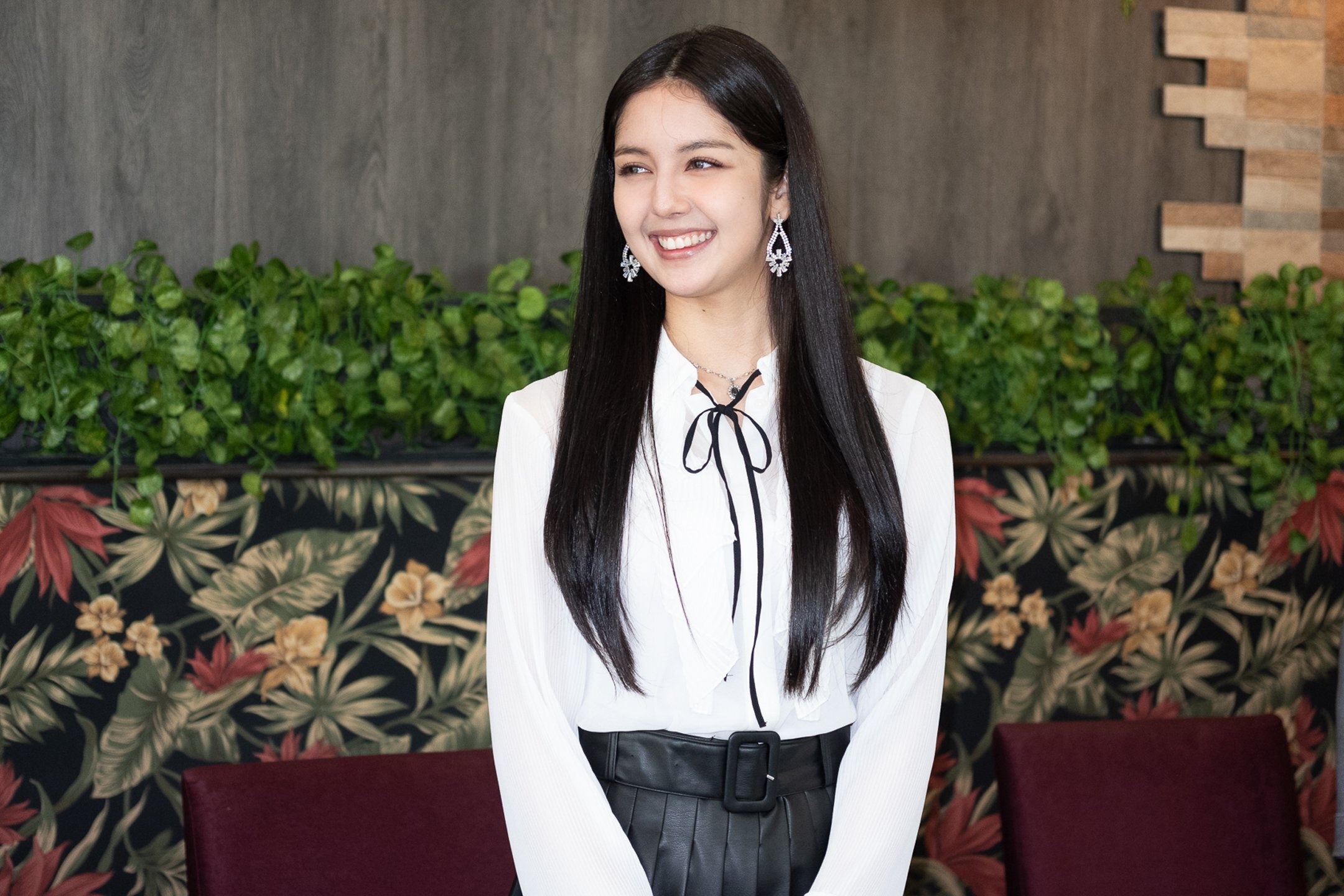 Chanty during her contract signing with Sparkle GMA Artist Center.
Image credit: @Sparkle_GMA via Twitter
Before being a Sparkle artist under GMA network, Chanty was a Star Magic artist since 2018. But despite a promising acting career, she decided to take the opportunity and persevered despite the rigorous South Korean idol training system. In a The Korea Times interview, Chanty said her father suggested that she train to be a K-pop idol.
In November 2022, a few months after debuting as a K-pop idol, Chanty signed a contract with Sparkle GMA Artist Center.
Before being an actress and a K-pop trainee, Chanty was also a child model for the Philippine shopping mall chain SM.
---
4. She has acted in several ABS-CBN TV series
---
Video credit: IWantTFC via YouTube
Chanty's first major acting role was in Spirits Reawaken in 2018. It's a remake of the 2004 fantasy TV series Spirits by renowned Filipino director Chito Roño.
In 2019, she also starred in the comedy movie Familia Blondina and the fantasy-drama TV series Hiwaga ng Kambat and Starla.
Chanty's last acting project in the Philippines was the TV5 rom-com series I Got You where she played a supporting role.
---
5. She's a fan of BTS
---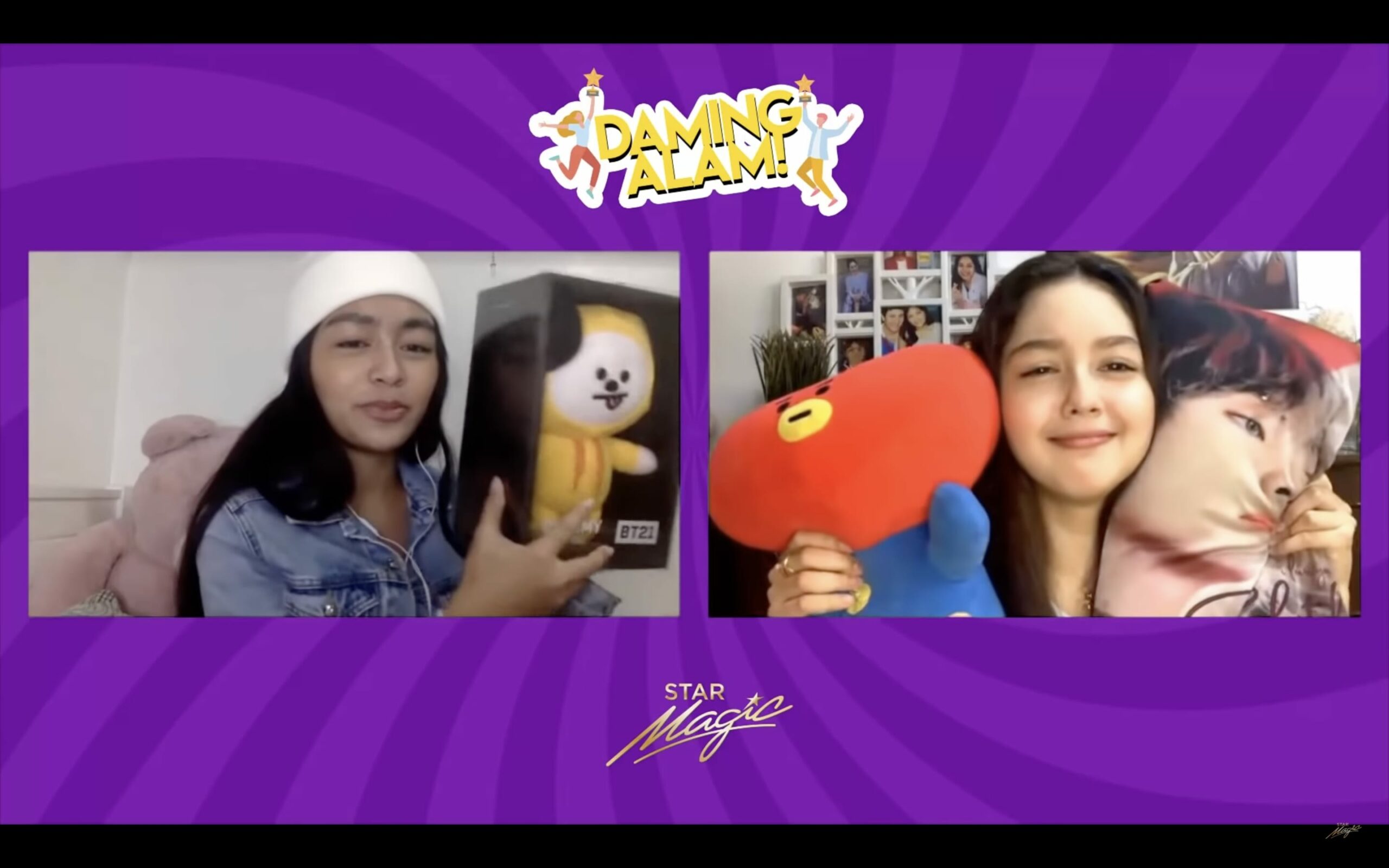 Videla (right) with her Tata plushie and V pillow.
Image adapted from: Star Magic via YouTube
Just like many of us, Chanty is also a fan of K-pop groups. In particular, she's an ARMY, or a fan of the world's biggest K-pop act BTS.
In a Star Magic YouTube video with actress and co-ARMY Vivoree Esclito, Videla shared that she became a fan of the group in January 2018.
Her bias, or favorite member of the group, might be V as she has pillows of the idol's face. She's also often seen with her stuffed toy of Tata, which is V's representative BT21 character.
Besides being a fan of BTS, Videla also considers K-pop soloist IU as her role model.
---
6. She trained under MLD Entertainment
---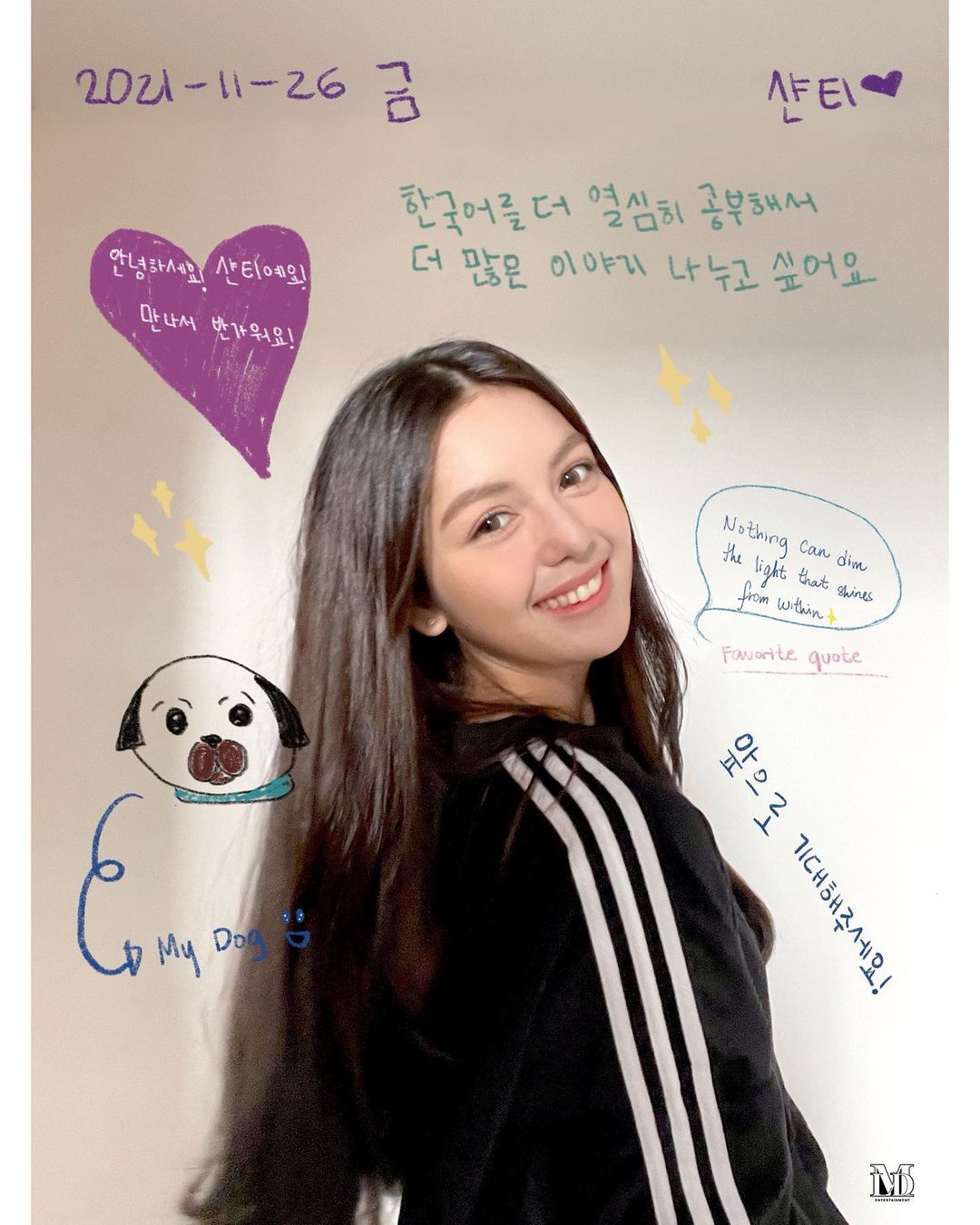 MLD Entertainment's reveal.
Image credit: @mld_audition via Instagram
MLD Entertainment revealed Chanty as their new K-pop idol trainee through an Instagram post on 26 November 2021.
It was when she became an idol trainee that she adapted the stage name Chanty. Previously, as an actress in the Philippines, she used the name Chantal Videla.
In May 2022, Chanty was confirmed to be part of the agency's upcoming girl group, alongside Nonaka Shana.
MLD Entertainment's other artists include HORI7ON, the first all-Filipino boy group based in South Korea.
---
7. She has starred in K-pop music videos
---
Video credit: 1theK (원더케이) via YouTube
As a K-pop idol trainee, Chanty starred in two K-pop music videos. These were songs by Videla's sunbae (seniors) and fellow MLD Entertainment artist, the R&B duo JT&Marcus.
The music videos are of the ballads "Dear You" and "FIRST", which are the duo's first and second digital singles, respectively.
The "FIRST" music video, in particular, gives us a glimpse of actress Chanty. With her expressive eyes, we must say she will do well in a K-drama in the future.
---
8. She debuted in Lapillus in 2022
---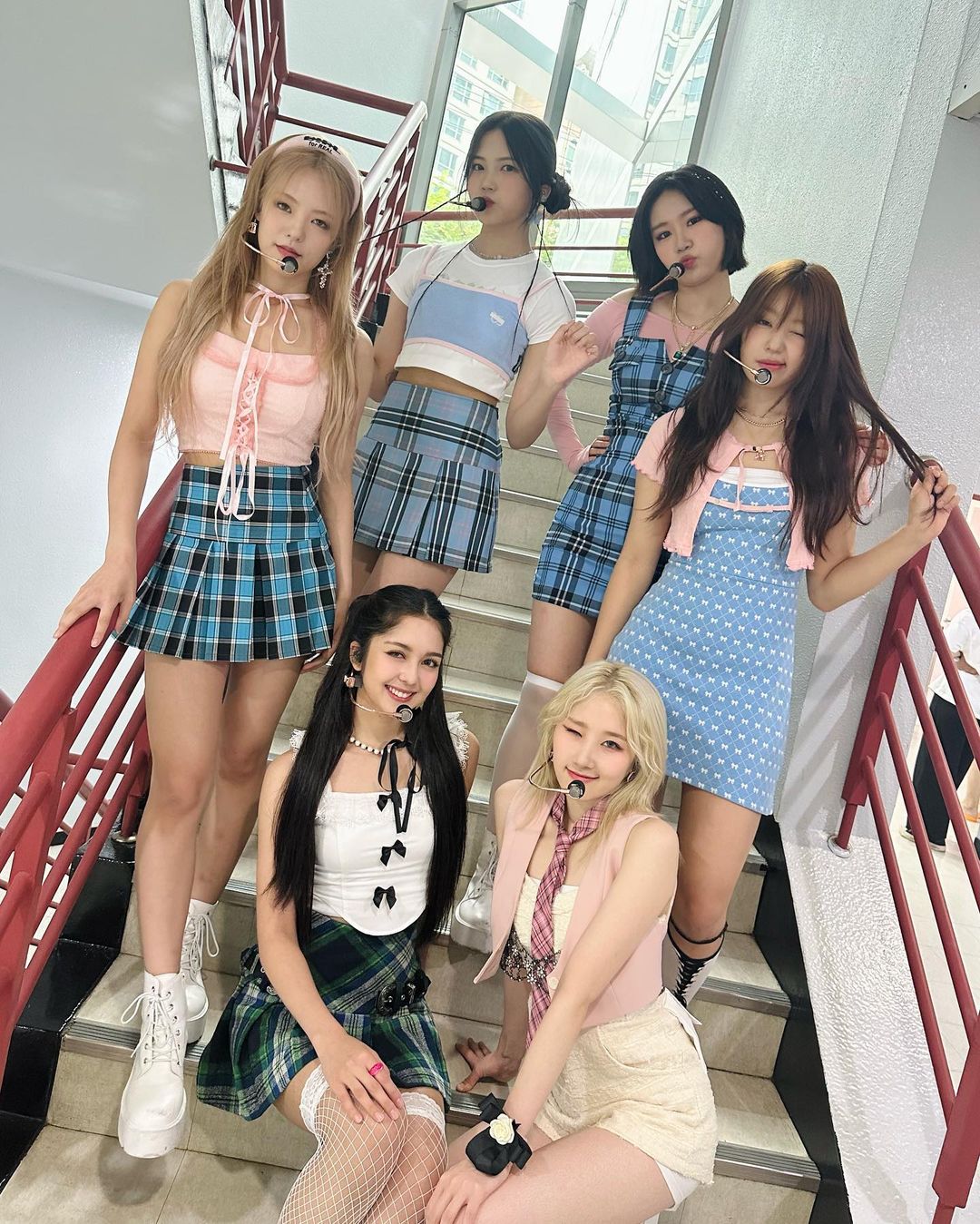 Image credit: @official.lapillus via Instagram
Chanty debuted in the K-pop girl group Lapillus in June 2022. They are the first girl group to debut from MLD Entertainment since MOMOLAND in 2016.
Lapillus consists of 6 members – Chanty, Shana, Yue, Bessie, Seowon, and Haeun. Chanty isn't the only non-Korean in the group, with Shana being Japanese and Yue being Chinese-American.
Since their debut with the digital single album Hit Ya!, Lapillus has released 2 mini albums, Girls Round Part 1 and Girls Round Part 2. The group has also recently made a Japanese debut with the single Who's Next (Japanese Ver.).
Lapillus has also been part of several joint K-pop concerts, including the recent KCON LA 2023 where Chanty rocked an electric guitar.
---
9. She's tried her hand at hosting
---
Video credit: HORI7ON PH via YouTube
Since their debut, Chanty has also done a few things outside of performing with Lapillus, such as hosting.
She was one of the MCs for HORI7ON's pre-debut docu-series 100 Days Miracle. In July, she hosted the boy group's debut showcase at Olympic Hall in Seoul.
Chanty also recently went viral on TikTok for being effortlessly funny during her Arirang Radio guesting.
---
Chanty facts to get to know the half-Filipino K-pop idol
---
With these Chanty facts from her pre-debut days to her journey with Lapillus, you can now call yourself a Chanty stan. We're excited to see what else Seoul has in store for the Filipino-Argentinian K-pop idol!
If these Chanty facts left you craving for more Filipino representation in K-pop, read these HORI7ON facts and get to know the first all-Filipino boy group to debut in South Korea. Or if you want to look like a K-idol yourself, check out one of these Korean hair salons in Metro Manila.
---
Cover image adapted from: @Sparkle_GMA via Twitter,  @official.lapillus via Instagram
Updated by Kim Shelly Tan in August 2023.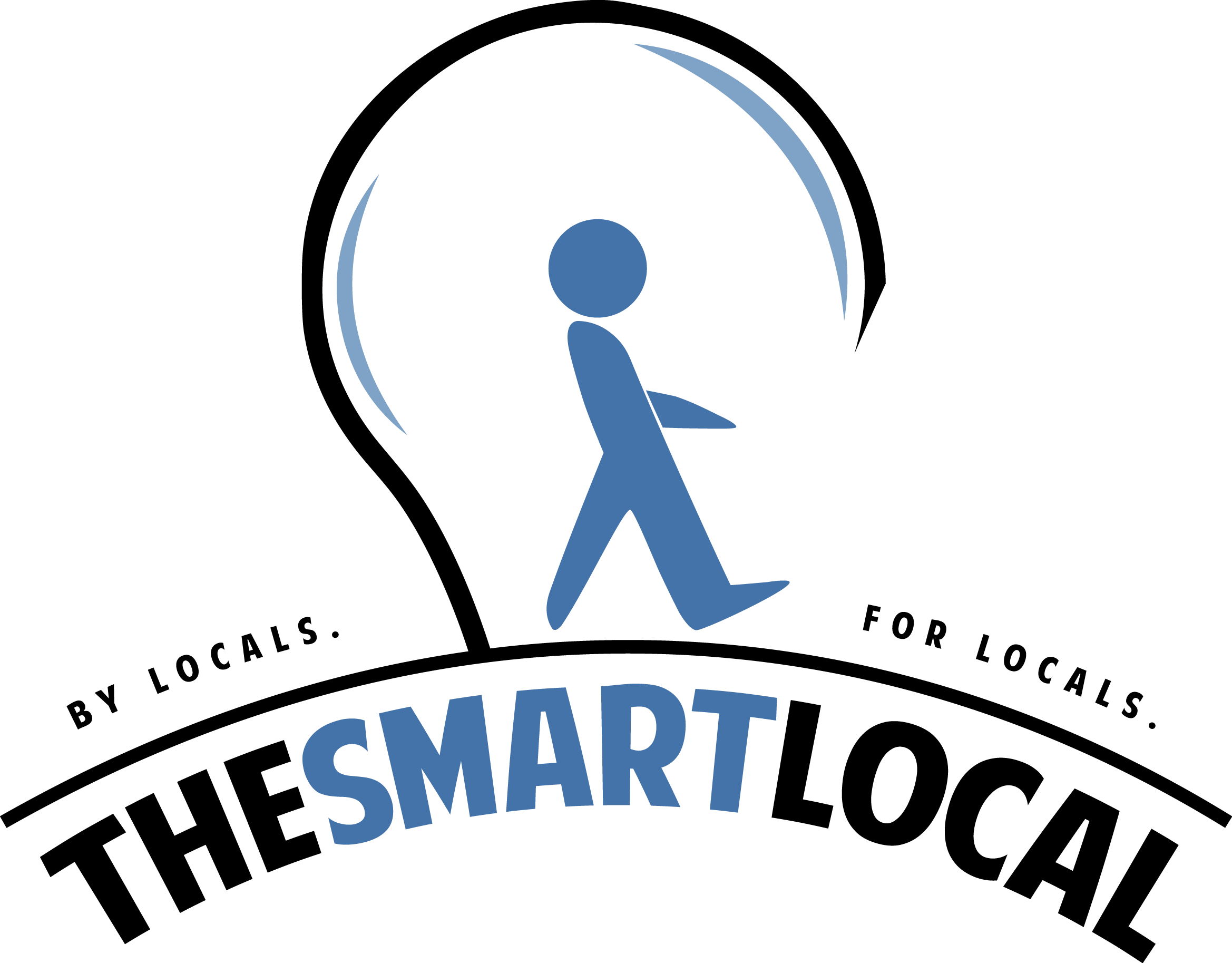 Drop us your email so you won't miss the latest news.