Things to know about Celeste Cortesi
---
You've probably heard about Miss Universe Philippines 2022 Celeste Cortesi even before she joined this year's biggest national beauty pageant. That's because in 2018, she won Miss Earth Philippines.
However, there is more to know about Cortesi besides being a two-time national pageant crown holder. Get to know this Filipino-Italian beauty queen who has a heart for our country's indigenous peoples with this list of Celeste Cortesi facts.
---
1. She's Filipino-Italian
---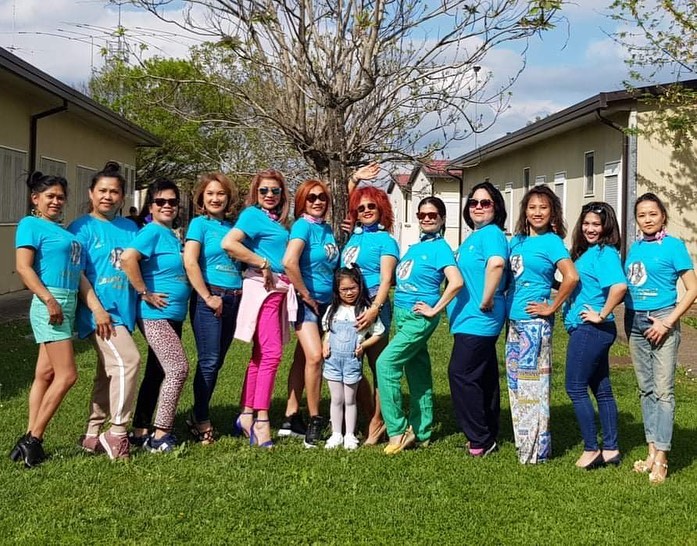 Cortesi's mom (fifth from the right) and titas (aunts) in Italy
Image credit: @celeste_cortesi
Silvia Celeste Rabimbi Cortesi was born in Pasay City, Philippines on 15 December 1997 to a Filipino mom and an Italian dad. She grew up in Italy and moved back to the Philippines in 2018 to pursue pageantry.
Being of mixed heritage, Cortesi admitted that she used to ignore her Filipino identity.
"I want to say thanks to my mother, she introduced me [to] the part of being [Filipina] which for a long time I [ignored] and I felt sorry for it (sic)," she wrote in an Instagram post in 2018 when she won Miss Philippines Earth.
Today, the beauty queen is more confident about being Filipino. When asked why she joined Miss Universe Philippines, Cortesi answered, "I'm a Filipina and I want to do this."
---
2. She represented the Filipino community in Rome in Miss Earth Philippines
---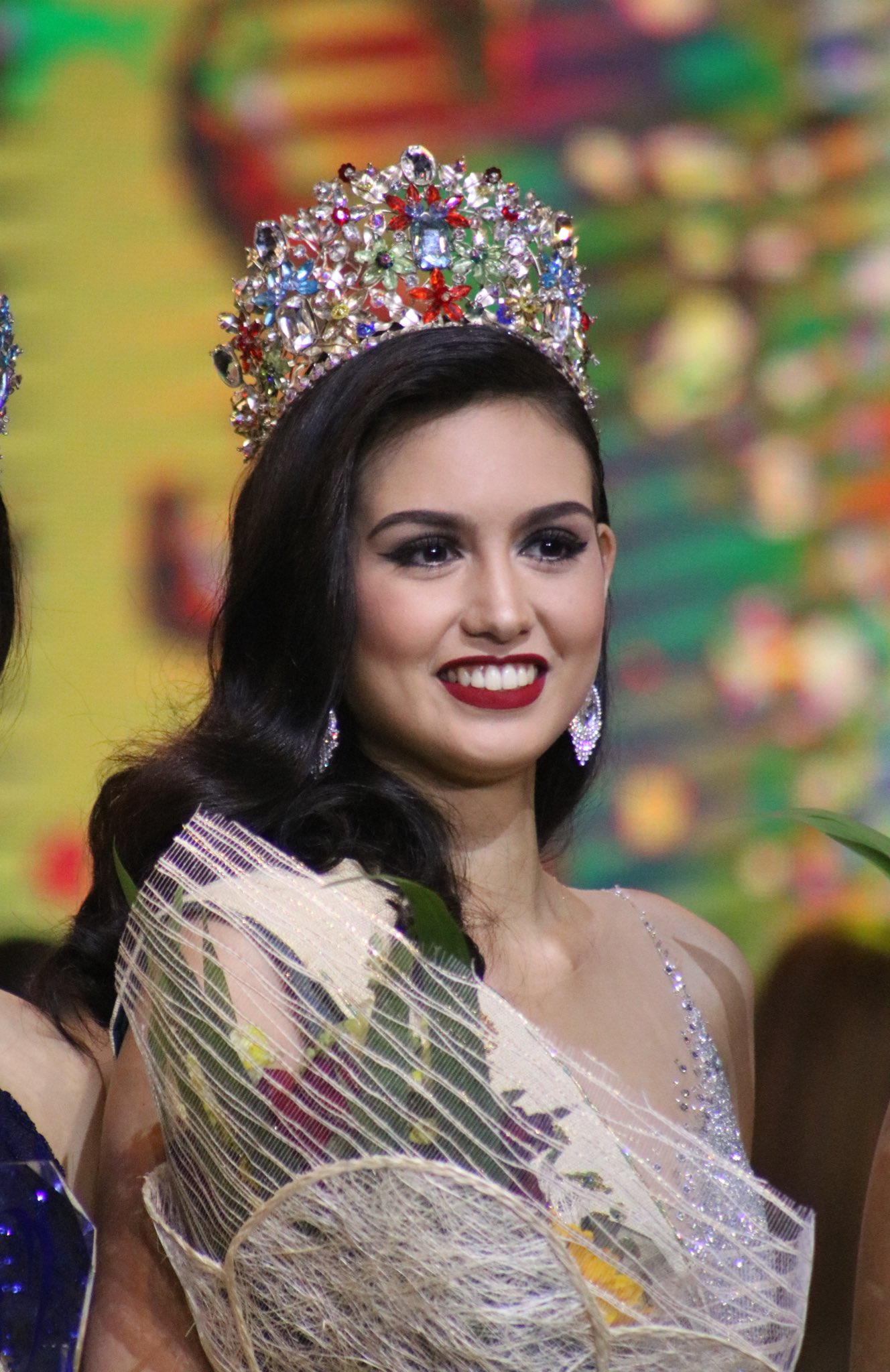 Cortesi after winning Miss Earth Philippines 2018
Image credit: @MOAArena
Cortesi was the first beauty queen to represent the Filipino community in Rome at the Miss Earth Philippines competition.
Despite only having moved to the Philippines two months before and knowing little English and Filipino, Cortesi won the national beauty pageant. She then emerged in the Top 8 in the international Miss Earth competition.
Cortesi isn't the first Filipina beauty queen to have held two major national crowns. She is the third to achieve this feat following Carlene Aguilar who won both Miss Philippines Earth and Miss World, and Catriona Gray who won both Miss World and Miss Universe.
---
3. She spoke about her Filipino-Italian heritage during Miss Universe Philippines 2022 
---
Cortesi during the Miss Universe Philippines 2022 competition
Video credit: KDRAMA KISSING SCENE
When Miss Universe 2015 Pia Wutzbach asked Cortesi what she thought her best Filipino and Italian traits were, she said it's that "we are strong women and we always value family".
The latter, she explained, was something her mom taught her.
"If there is something that my mom always taught me, [it] is to be grateful for your family, for your loved ones, and the people around you. Because when you're grateful and kind, people will also be kind and grateful for you," Cortesi said.
Her heartfelt answers and bagging the Best in Swimsuit and Ms. Photogenic awards helped Cortesi win the Miss Universe Philippines 2022 crown.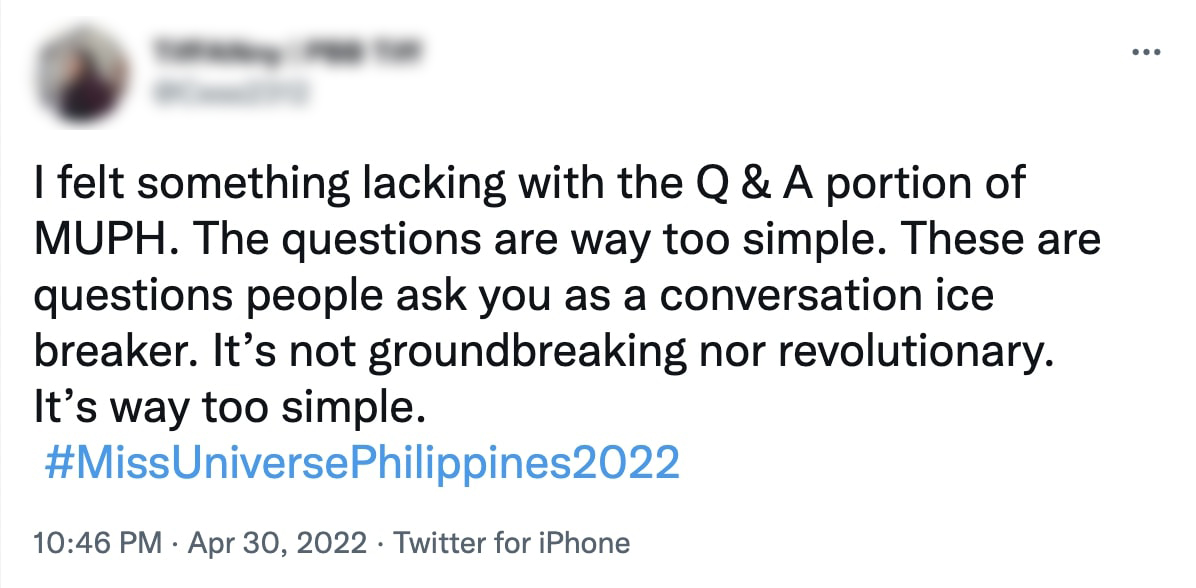 However, some netizens thought that the questions during the competition should've been more challenging.

The Smart Local Philippines has viewed the original tweets.
---
4. She believes that reading is key to empowering women
---
Cortesi during Miss Universe Philippines 2022's preliminary interviews
Video credit: Jayff TV
Cortesi believes that for young women to be empowered, they must first be informed.
"If you read, you will be able to be aware of what's happening in your country and also all over the world. You always have to remember that reading, information, is key and power," she said during the preliminary interviews.
According to Cortesi, beauty queens play a vital role, especially during these trying times. She said, "As beauty queens, we use our platform to uplift other people, to influence and inspire the people around us. It makes us very powerful and influential."
---
5. Her advocacy is aimed at indigenous people
---
Cortesi's interview with The Qrown Philippines
Video credit: The Qrown Philippines
Cortesi's advocacy comes from her fascination with indigenous peoples' cultures. In an interview with The Qrown Philippines, she said that as a half-Filipina, she wanted to "discover who was the Filipino before we were colonized".
To execute her advocacy, Cortesi wants people to be aware of indigenous groups around the country that are often "not heard and seen."
Moreover, Cortesi wants to bring awareness to indigenous peoples' land rights.
---
6. She rescued three aspins while staying in Siargao
---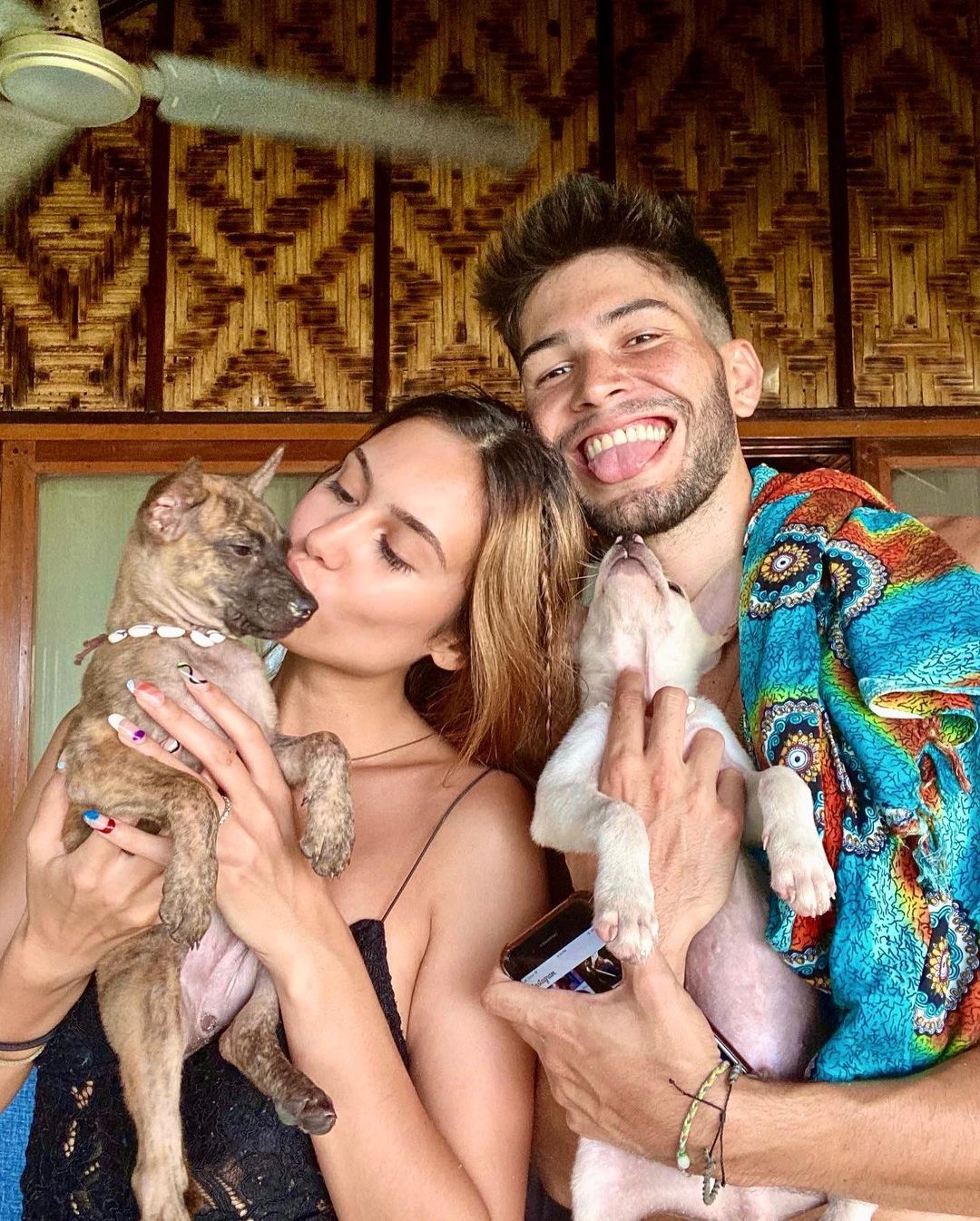 Cortesi with her boyfriend Matthew Custodio and rescues Nikki and Soya
Image credit: @celeste_cortesi
Being a pet lover, Cortesi couldn't help but rescue two puppies – aspins (indigenous Filipino dog breed) – she found on the streets during her one-month stay in Siargao in 2021.
She brought them to where she was staying on the island and named them Nikki and Soya. Later on, she also rescued a dog named Paps.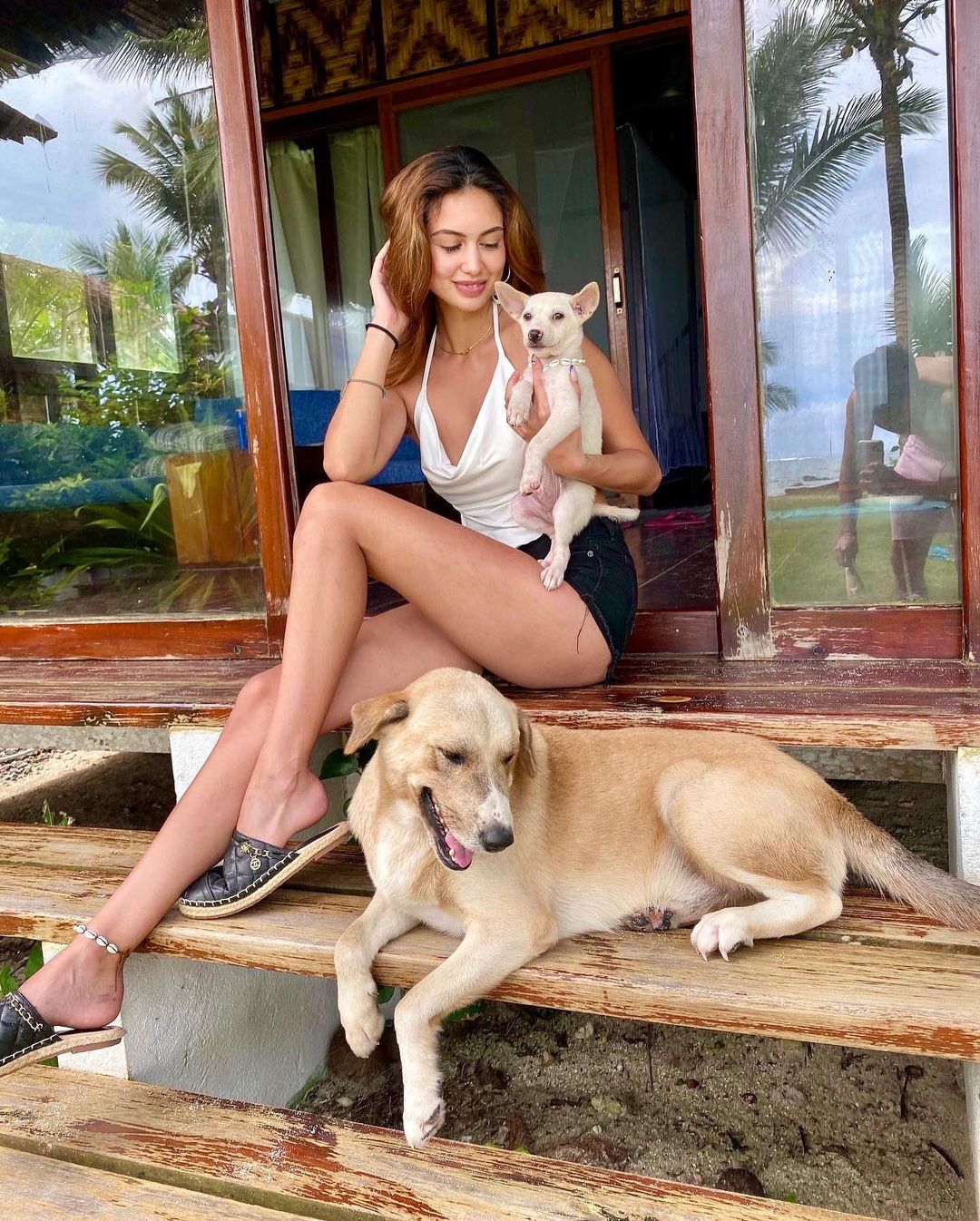 Cortesi with rescues Soya and Paps
Image credit: @celeste_cortesi
Unfortunately, she had to leave her rescues when she returned to Metro Manila but found someone who'd take care of them in Siargao.
Cortesi also has pets of her own in Metro Manila – a cat named Chanel and a French bulldog named Dolce.
---
7. She's studying to become a real estate agent
---
Cortesi's introduction video
Video credit: Joemar Siervo
Cortesi is currently studying to get a license as a real estate agent in the Philippines.
In her Miss Universe Philippines 2022 introduction video, the beauty queen confidently said that she can "tell you places and spaces here in the Philippines where you can live within your means."
She's pursuing this while working as a model. In her free time, she likes going outdoors, meditating, and working out.
---
8. She has several tattoos
---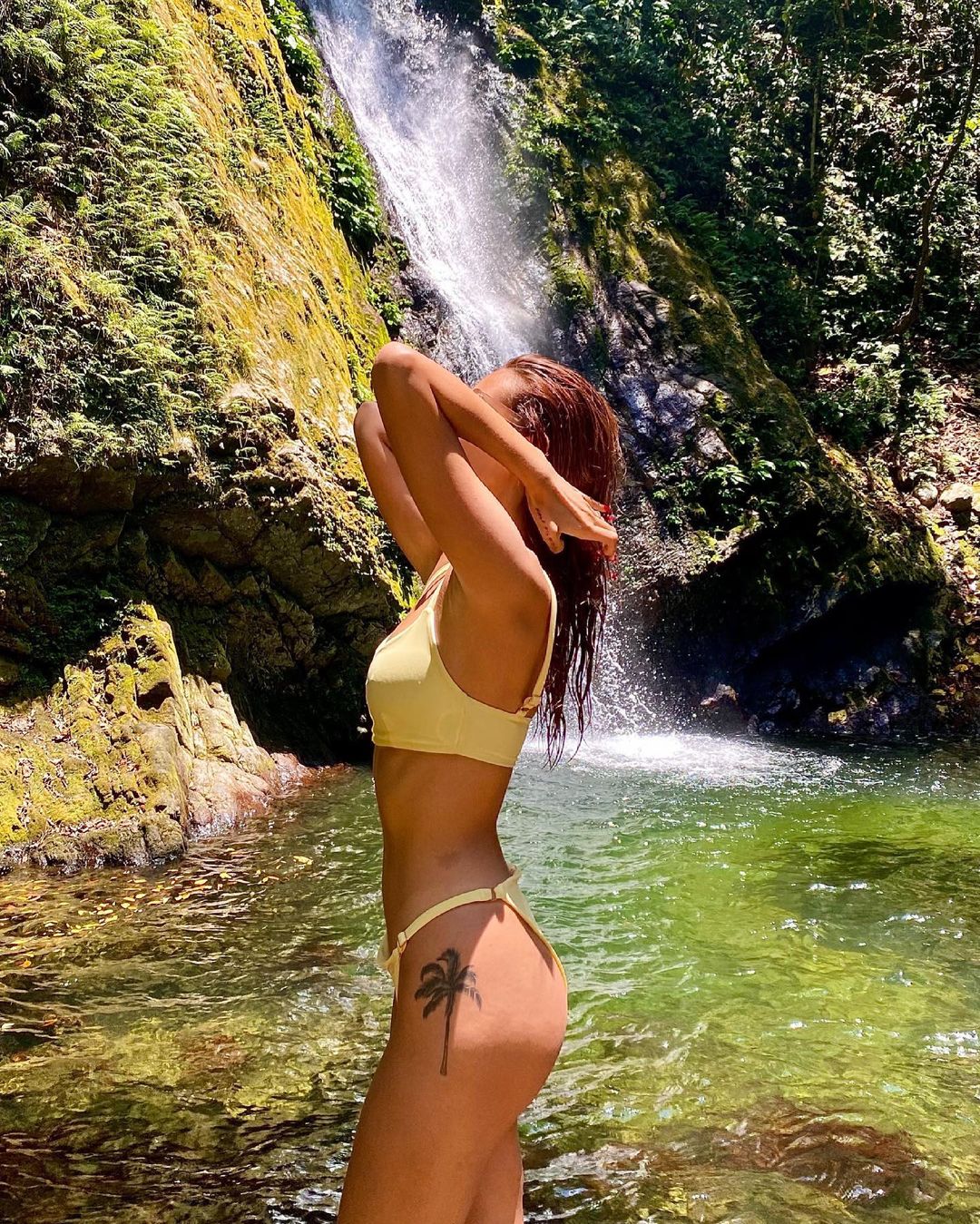 Cortesi's palm tree tattoo
Image credit: @celeste_cortesi
Like the Miss Universe Philippines before her, Beatrice Luigi Gomez, Cortesi also has several tattoos.
These are on her hand, wrist, forearm, chest, and bikini line.
Through these tattoos, we can tell that the beauty queen is quite sentimental. Some of her tattoos are of her French bulldog and a palm tree, which she may have gotten because of her love for the beach.
---
9. She's in a relationship with a Philippine Azkals player
---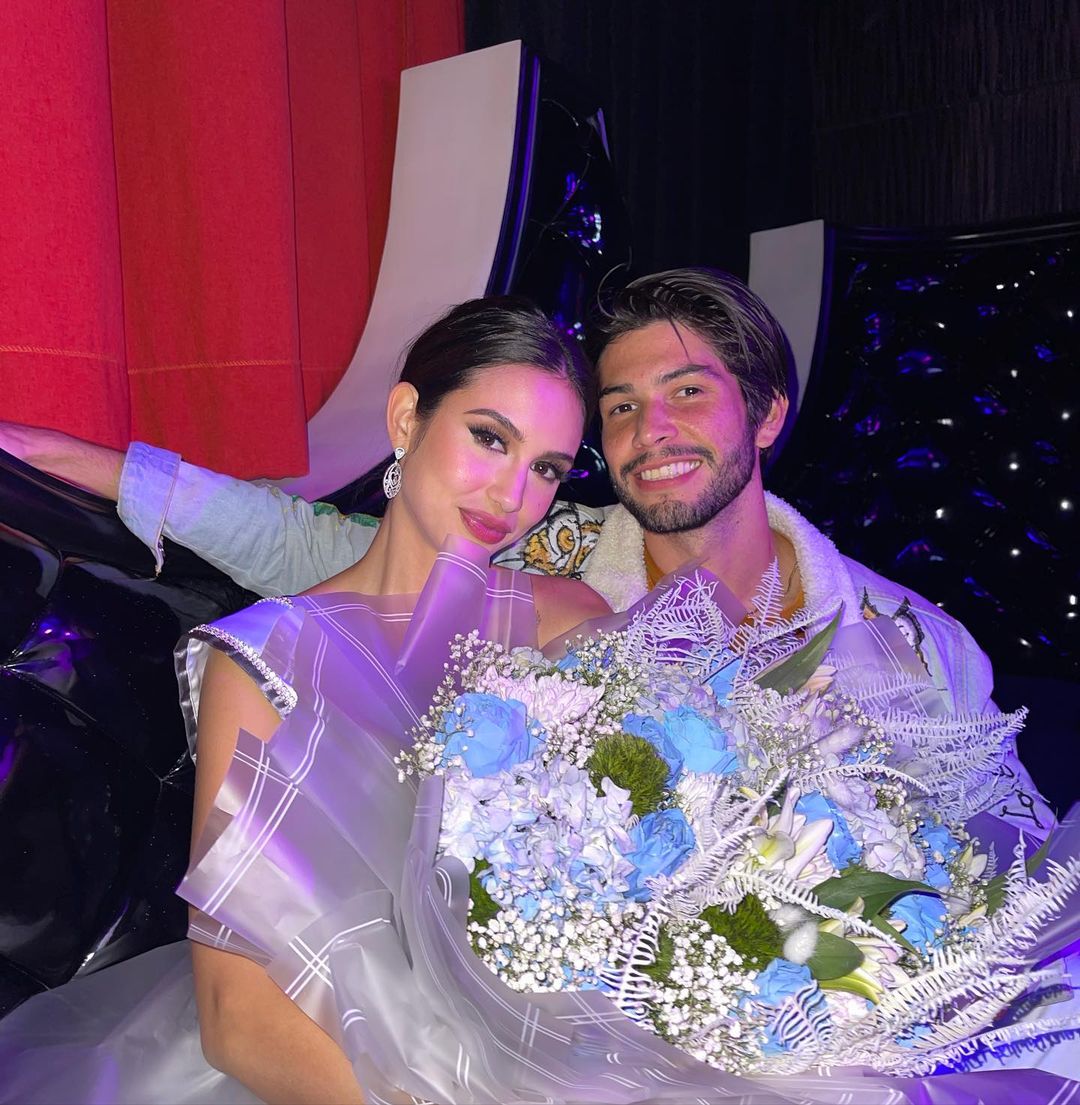 Cortesi with boyfriend Matthew Custodio
Image credit: @matthewcustodio
Cortesi is in a relationship with Filipino-British football player Matthew Custodio who is a defender and center-back for the Philippine Azkals.
The Azkals is the national football team that represents our country in international competitions.
Based on Custodio's Instagram, he and Cortesi have been together since 2019.
---
Celeste Cortesi facts
---
Filipino-Italian Celeste Cortesi indeed has a heart for the Filipino people, with an advocacy to bring focus on the overlooked indigenous peoples' land rights. If given the Miss Universe 2022 title, she'll be able to make our indigenous peoples and culture known around the world.
Let's cheer on Cortesi as she prepares for the Miss Universe 2022 competition to be held in San Jose, Costa Rica in December!
More pageant reads:
---
Cover image adapted from: @celeste_cortesi and @celeste_cortesi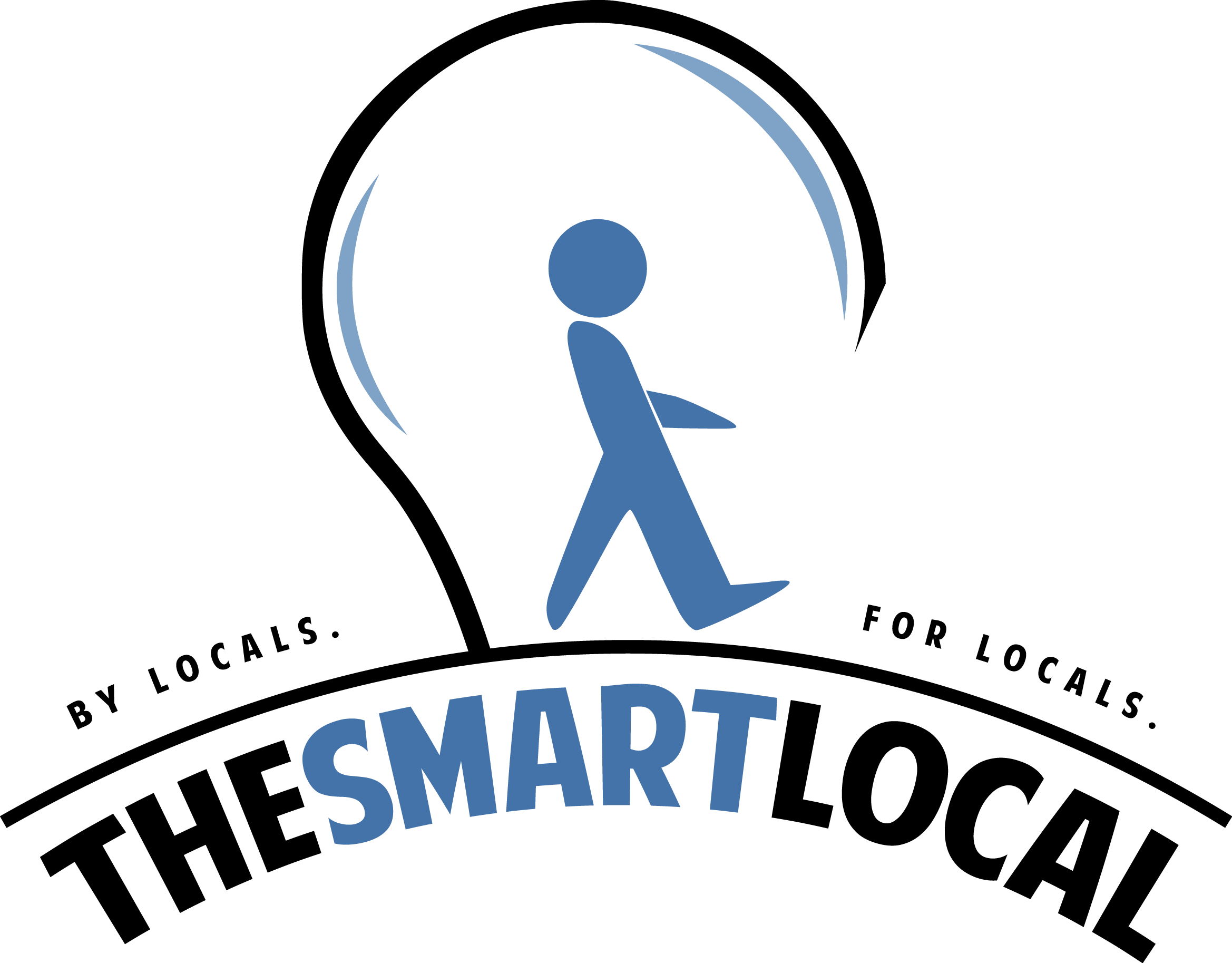 Drop us your email so you won't miss the latest news.