Tala by Kyla's 2gether The Series-inspired collection
---
The skyrocketing popularity of boys' love series, or BLs, has been part of our quarantine period. These series that revolve around love stories between boys became a hit over the past year, and at the top of the list is Thailand's 2gether The Series.
Many Filipinos fell in love with the story of music-lover and soccer player Sarawat and his tsundere crush, Tine. And if you're one of the fans who can't move on from the kilig, you might just fall in love with Tala by Kyla's new 2gether The Series-inspired collection.
---
Necklaces and bracelets inspired by 2gether The Series
---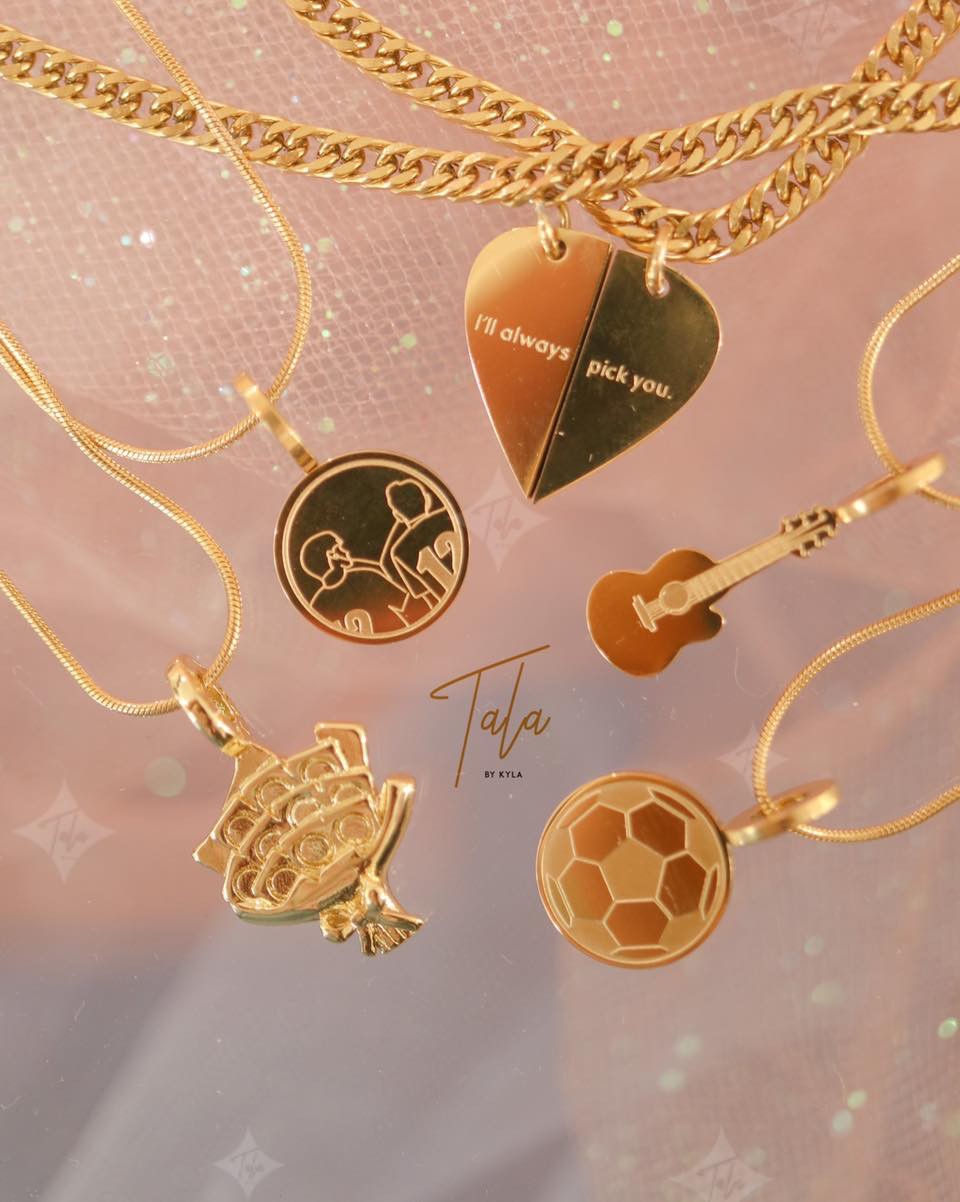 Image credit: Tala by Kyla
For BL fans and accessory lovers looking for their next budol, this is the perfect buy for you. Tala by Kyla, a local brand known for releasing accessories based on popular fandoms, recently came out with a new collection.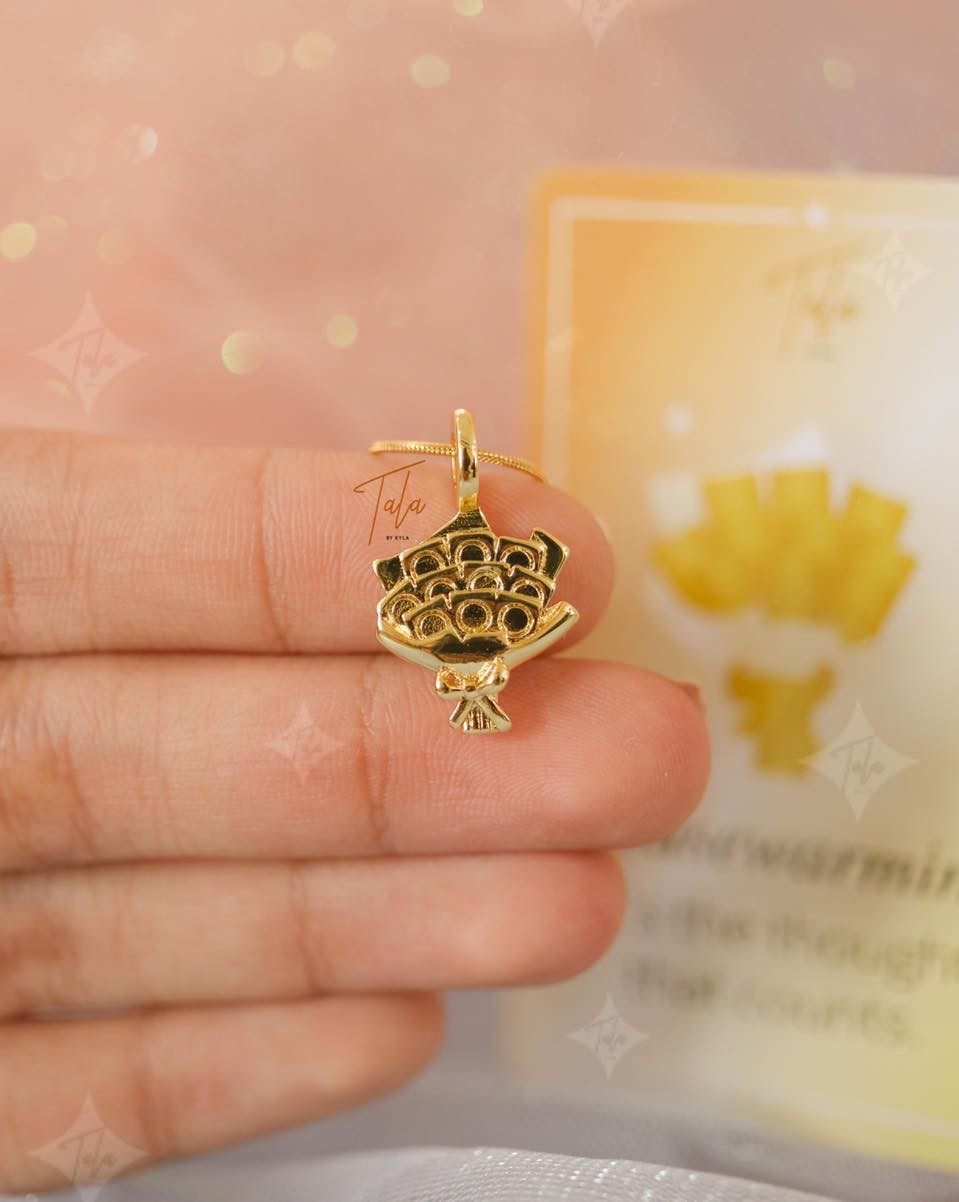 Housewarming necklace
Image credit: Tala by Kyla
Last 1st July, they launched their 2gether The Series collection, consisting of necklaces and bracelets inspired by the popular series. The 5-set collection includes necklaces with pendants shaped like a soccer ball (Number One), guitar (C Chord), Sarawat and Tine (Soulmate), and a bouquet of condoms (Housewarming) – all references to scenes in the series.
It also includes a couple bracelet set (Forever) with golden guitar picks that form a heart, inspired by the series characters' own couple bracelets.
The necklaces start at P285 (~USD5.84) and the bracelet set costs P499 (~USD10.22) for both bracelets. You can get them on Tala by Kyla's stores on Shopee and Lazada.
---
Tala by Kyla's 2gether The Series collection giveaway
---

Forever couple bracelet set
Image credit: Tala by Kyla
Aside from their popular fandom-inspired collections, Tala by Kyla is also known for holding giveaways for their followers. They often hold giveaways during their collection launches, and this recent launch is no different.


Image adapted from: Tala by Kyla
For anyone hoping to cop a 2gether-inspired jewelry piece for free, all you have to do is like, comment, save, and share this post on the brand's Facebook page, and follow Tala by Kyla's social media accounts, namely Instagram and Facebook.
---
Fandom-inspired accessories from P139
---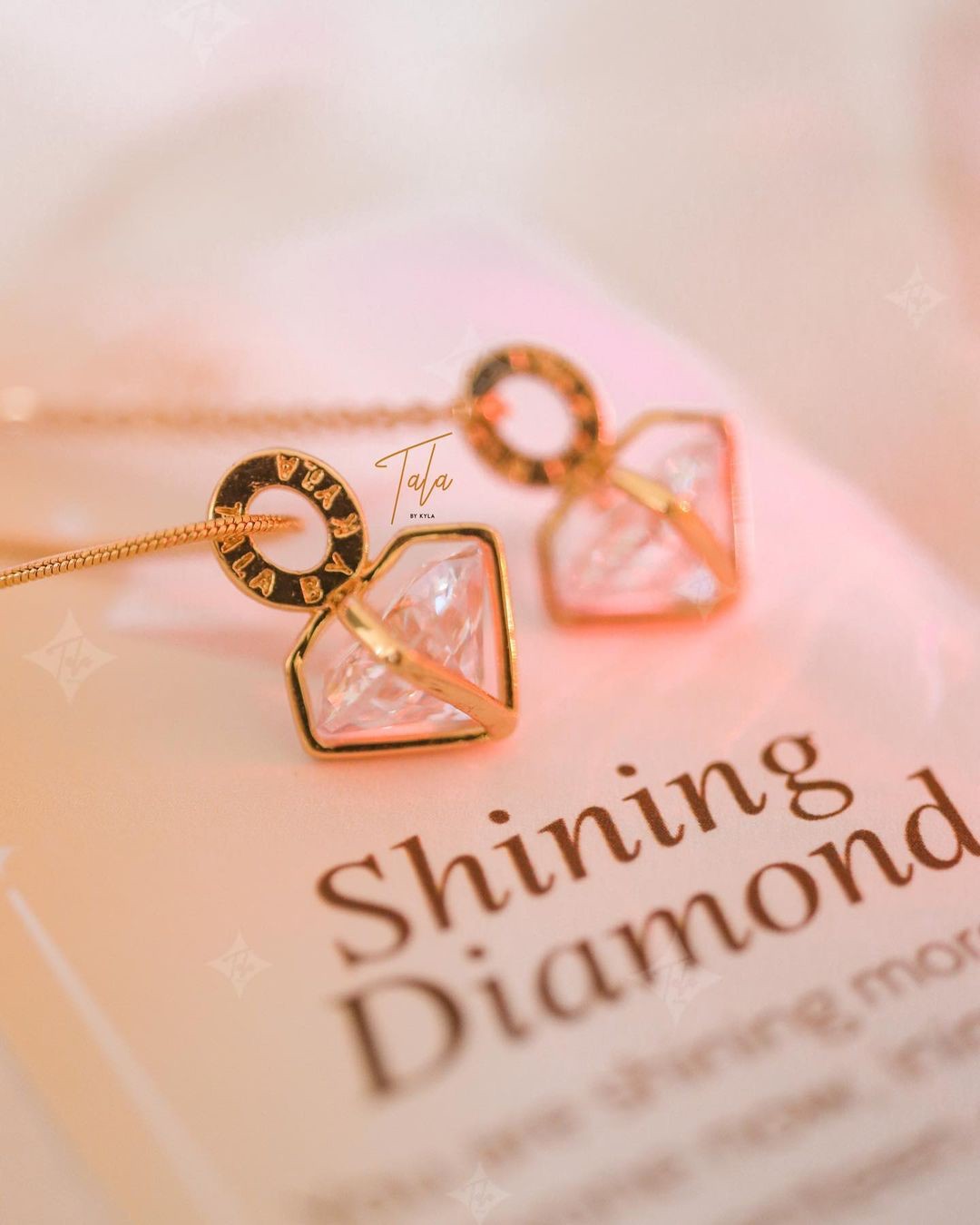 Shining Diamond necklace for Seventeen's Carats
Image credit: @officialtalabykyla
No worries if you're not a BL fan. Besides 2gether-inspired jewelry, Tala by Kyla has plenty of other collections for other fandoms. They've got collections for K-pop groups such as EXO, BTS, and GOT7, and even collections for fans of popular TV shows such as Friends and Grey's Anatomy. You name the fandom, they probably have something for it.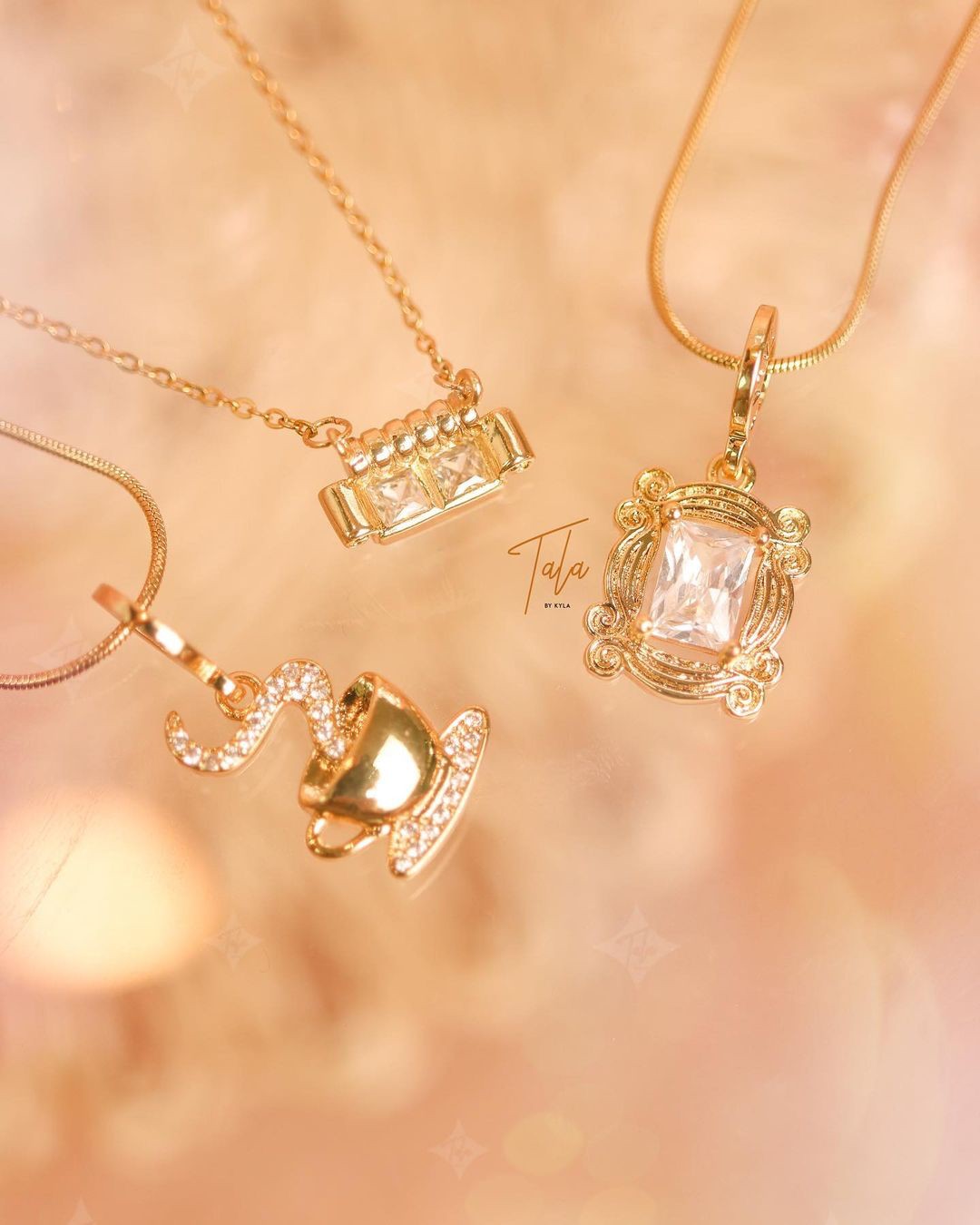 FRIENDS-inspired collection
Image credit: @officialtalabykyla
Aside from fandoms, they also have a Zodiac Sign collection for astrology lovers, and a Language of Flowers collection for those who are fond of flowers. Their accessories vary from rings to necklaces to phone cases, all from P139 (~USD2.89).
---
Accessorize with fandom pride with 2gether-inspired jewelry
---
There's no shame in showing off your favorite fandoms with the occasional statement piece. Wear that jersey, bring around that lightstick, or put those stickers all over your laptop.
However, if you're looking for something more subtle than a shirt with your fave's face printed on the front, these dainty accessories from Tala by Kyla are worth a look.
Also check out:
---
Cover image adapted from: Tala by Kyla and @officialtalabykyla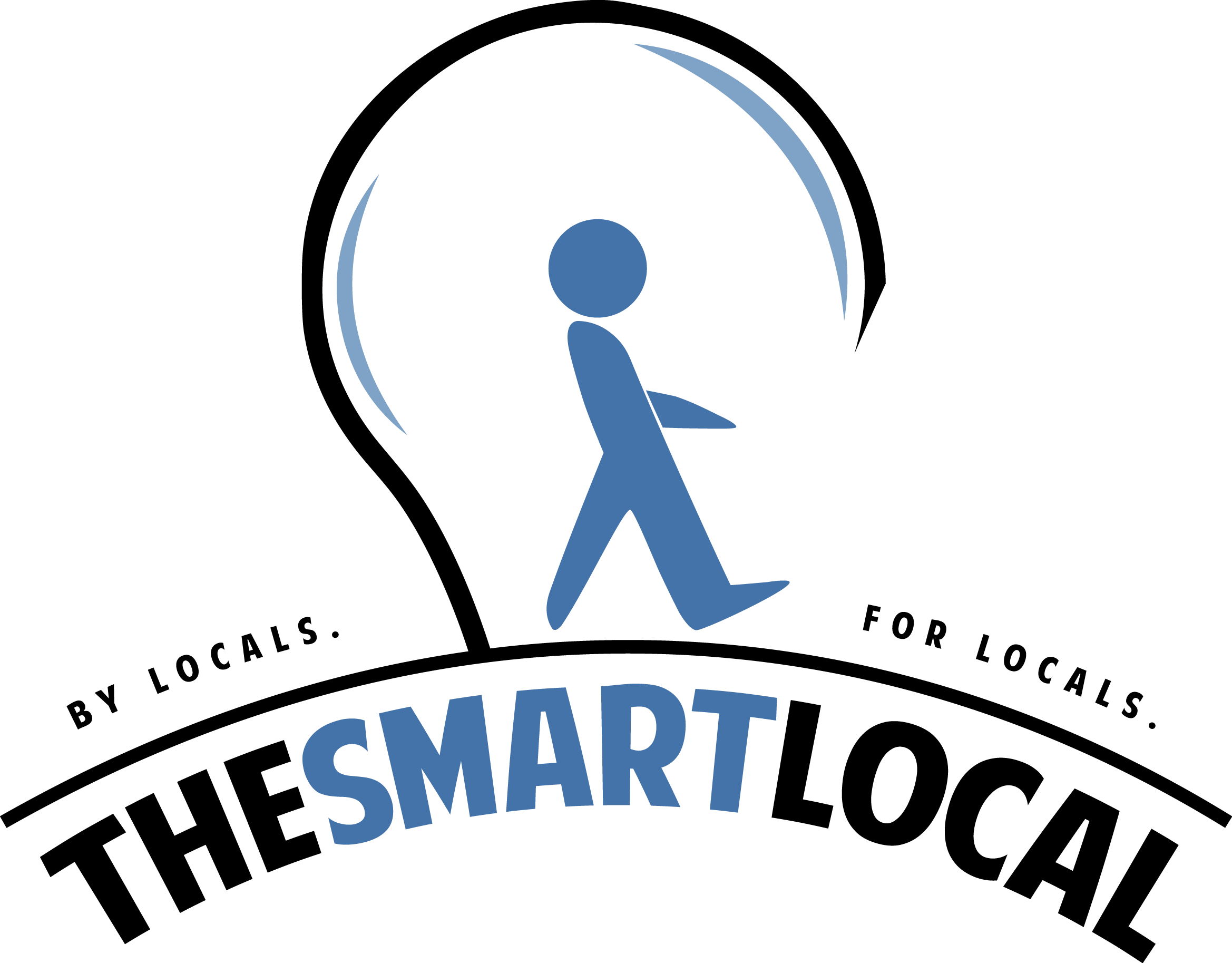 Drop us your email so you won't miss the latest news.