Baguio's haunted destinations
---
Baguio City is among the world's most haunted cities, according to National Geographic. This could be because the rainy and foggy city makes the perfect setting for horror stories. But it could also be due to tragic events in its history.
If you're a paranormal enthusiast, here are Baguio haunted places that'll make alternative vacation spots for when you've been to Baguio several times and want to see something out-of-this-world for a change.
---
1. Laperal White House – American colonial era mansion occupied by ghosts
---
Video credit: GOLDIE GEE via YouTube
The Laperal White House is a dilapidated, American colonial-era white mansion by Leonard Wood. It's located near the city's popular drinking spots.
Initially, it was the residence of a wealthy businessman and his family. During the Japanese occupation, it became a military post where soldiers were said to have killed locals, to which the mansion's eeriness is attributed.
Passers-by often saw a "white lady" standing on the third front porch step. Guards, caretakers, and paranormal investigators have also heard footsteps coming from inside the mansion.
In 2021, makeup artist and YouTuber GOLDIE GEE who's known for camouflage makeup went viral for her hair-raising experience in front of Laperal House which was caught on camera.  Her ponytailed hair moved despite the wind being calm, and, when she got home, she found out that there were scratches on her shoulder and back.
The Laperal White House is not open to tourists, but you can take photos from the gate at any time of the day.
Address: Leonard Wood Road, Baguio City
---
2. Teacher's Camp – affordable guesthouse that comes with a free paranormal experience
---
Video credit: AmysCrypt via YouTube
Teacher's Camp is an affordable accommodation in Baguio that potentially comes with a free paranormal experience. It's also in Leonard Wood Road, just a stone's throw away from Laperal White House.
The place was built during the American colonial period as a training camp for teachers. During World War II, Japanese soldiers used this as a hospital but killings may have also taken place at the site.
A white lady, a headless priest, and a woman soaked in blood are said to haunt Teacher's Camp. Previous guests have also heard noises at night even when they're the only ones in their building, including the sound of something dragging its chain-bound feet across the floor.
You can check out its premises for free during the day or you can also book a stay in one of its rooms or guesthouses to get the whole spooky experience.
Address: Leonard Wood Road, Baguio City
Opening hours: 7AM-6PM, Daily
Telephone:  (074) 442 4417
---
3. Casa Vallejo – oldest hotel in Baguio with otherworldly guests
---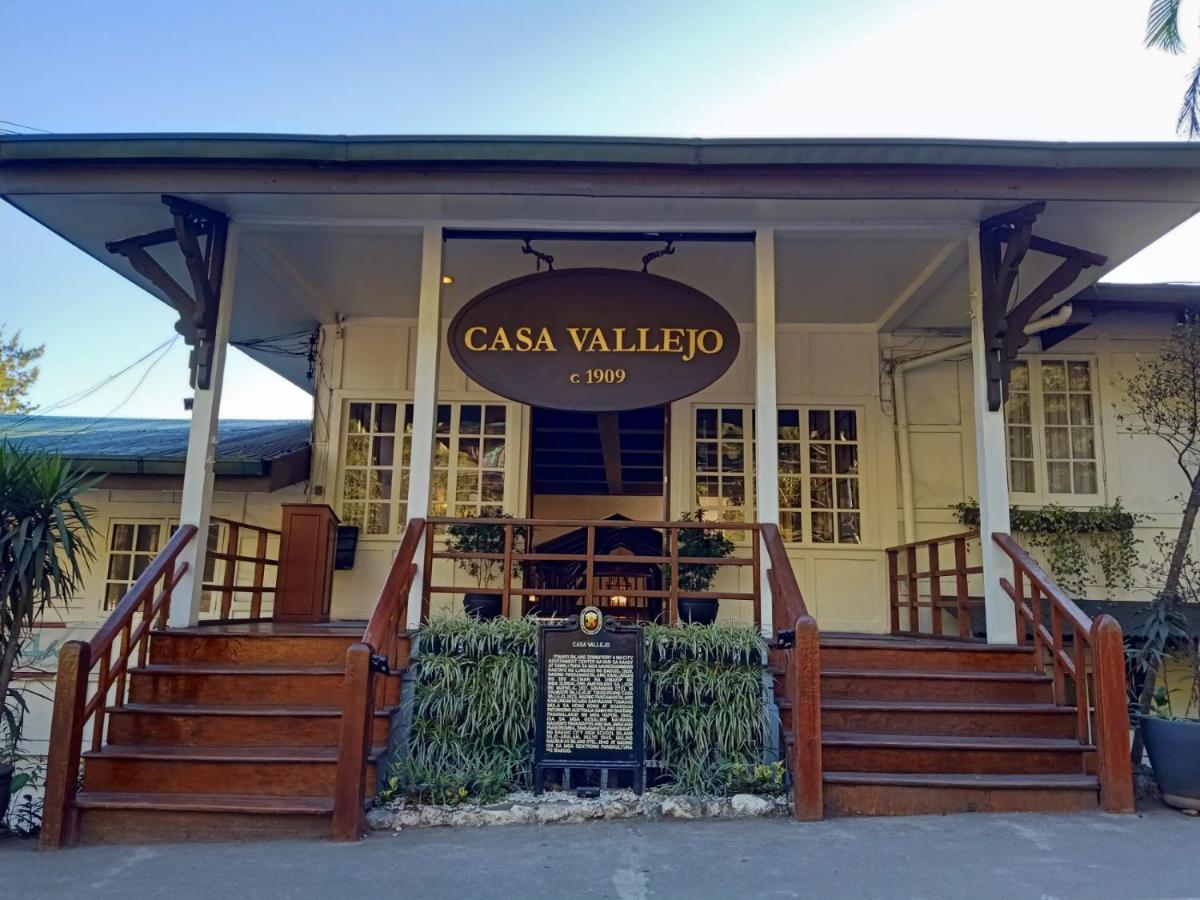 Casa Vallejo's facade
Image credit: Booking.com
Casa Vallejo is another haunted accommodation in Baguio that you can still book for your vacation.
Built in 1909 and among the oldest buildings in the city, it has gone through many historical events. It was a detention center for German Prisoners of War in 1917 and a British and Indian refugee center in 1940. The building also survived carpet bombing during World War II.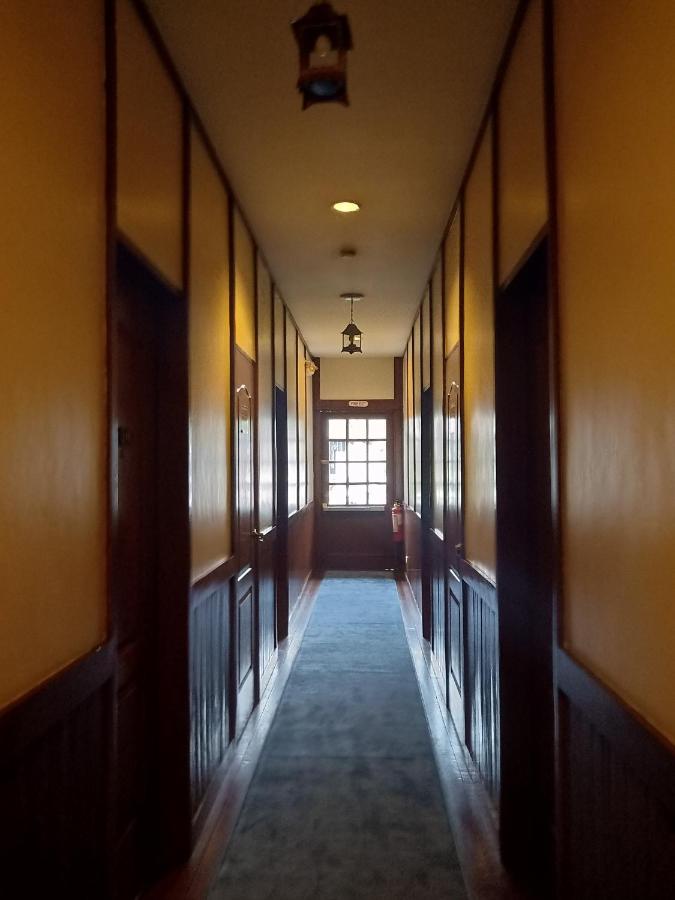 A hallway in Casa Vallejo
Image credit: Booking.com
Most guests who experience the paranormal in Casa Vallejo only hear crying at night. However, you might bump into 3 otherworldly guests that still linger in the hotel's hallways.
Address: Upper Session Road, Luneta Hill, Baguio City
Contact: (074) 424 3397 | Casa Vallejo's website
Casa Vallejo's Facebook | Instagram
---
4. South Drive – former location of the collapsed Hyatt Hotel
---
Video credit: ABS-CBN News via YouTube 
South Drive was the location of the 12-story Hyatt Hotel which collapsed and killed nearly 100 employees during the devastating 1990 Luzon earthquake.
Although the hotel had been reduced to ruins, people have claimed to see ghosts on the property or the street in front of it. One witness even saw a group of ghosts dancing. Some people even smell kalachuchi (plumeria), which is often associated with the dead, in the area.
Since the road is said to be a hotspot for the supernatural, motorists sound their horns before crossing the pedestrian lane in front of the gate of the former hotel site. They do this to pay respects to the deceased and keep restless ghosts away.
In 2020, the construction of a new hotel began in the former Hyatt hotel site, which honestly gives us the spooks.
Address: South Drive, Baguio City
---
5. Loakan Road – foggy road haunted by a white lady
---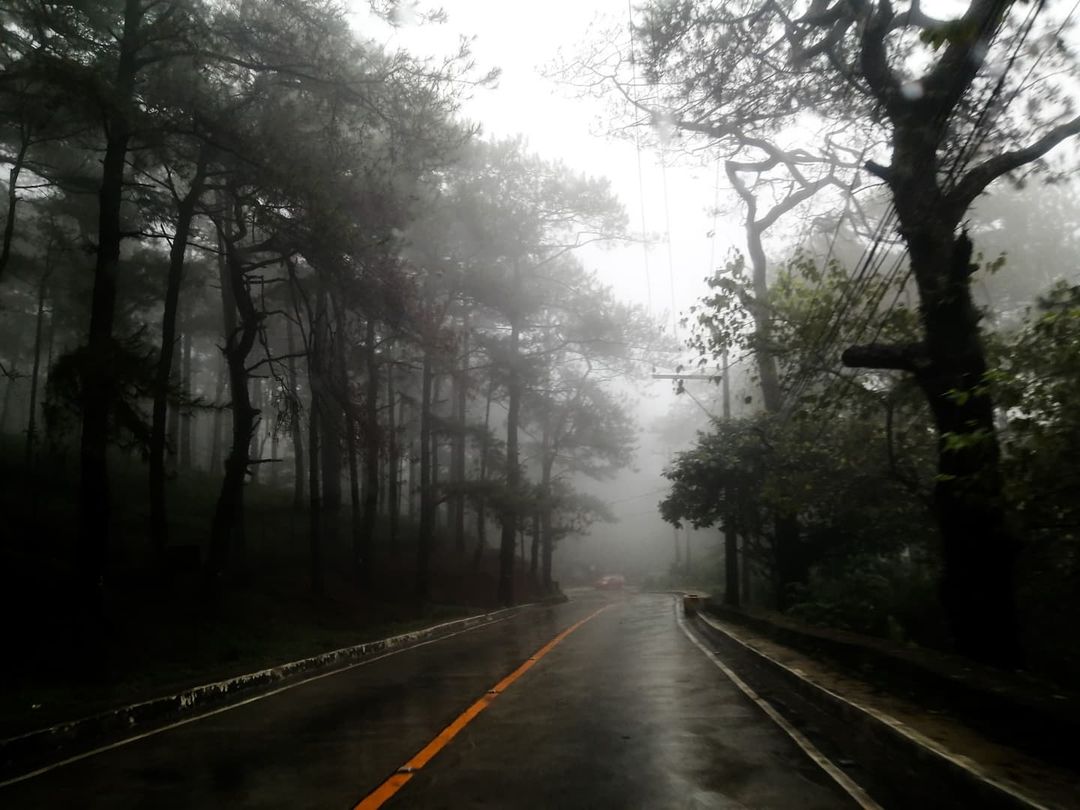 Loakan Road
Image credit: @astridacostatanchoco via Instagram
Another popular haunted road in Baguio is Loakan Road that's said to be haunted by a white lady.
According to stories, the white lady gets in the passenger or back seat of private cars and taxis, asking to be taken to the city. Local legend says that this is the spirit of a woman who had been a rape-slay victim and whose body was dumped by the side of the road.
Besides the white lady, there was also another supernatural phenomenon in Loakan Road. There used to be a pine tree in the middle of the road that brought illness to those who attempted to cut it.
However, the said tree died in 2001 and was removed the following year.
Address: Loakan Road, Baguio City

---
6. Philippine Military Academy – paranormal activities that spook even soldiers
---
PMA gate
Image credit: Gem via Flickr
You can expect at least 1 resident supernatural being at the 373-hectare Philippine Military Academy (PMA) in Baguio.
Things falling and doors being shut are said to be common occurrences in the academy. However, what sends chills down military trainees' spines is a faceless ghost cadet who likes to do his rounds at nighttime. Sometimes, cadets also hear a ghost platoon marching at night.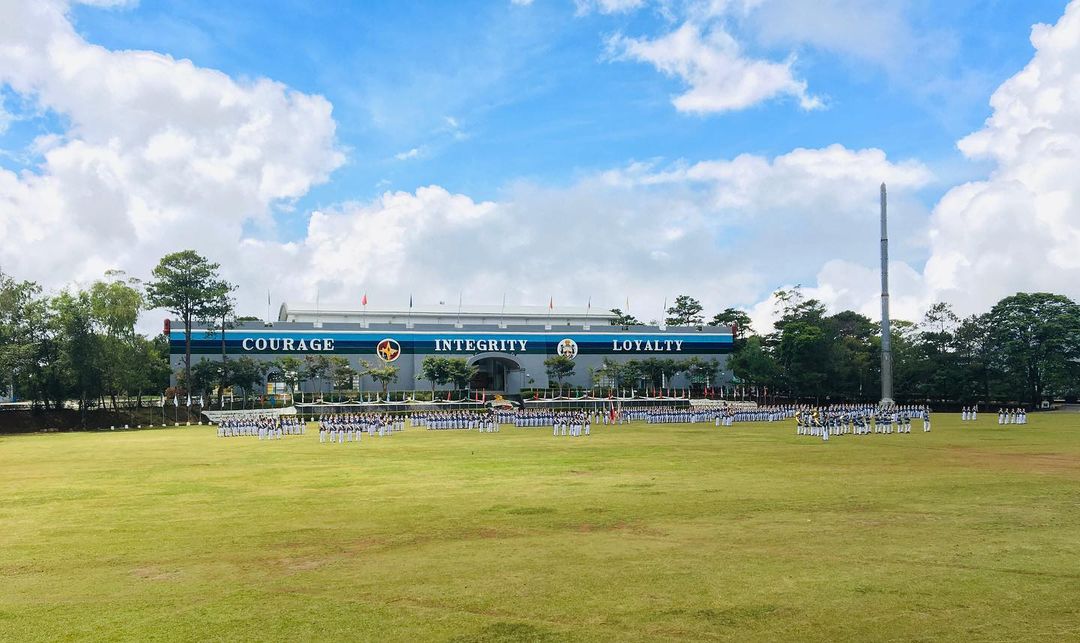 PMA grounds
Image credit: @joybrillantes_ via Instagram 
There are also non-military ghosts that reportedly haunt the academy, including a headless priest.
Paranormal activity seems to be more active in the academy at night, but it's only open to visitors during the day.
Address: Quezon Avenue corner Loakan Road, Baguio City
Opening hours: 8.30AM-3PM, Daily
Contact: (074) 442 0102
---
7.  Diplomat Hotel – abandoned hotel with a grim past
---
Video credit: GMA Public Affairs via YouTube 
The ruins of the old Diplomat Hotel is arguably the most popular haunted spot in Baguio – and understandably so.
Visitors have repeatedly seen and caught headless priests, nuns, and children in photos and videos taken at the place.
If you're wondering why there are many headless ghosts in these Baguio haunted locations, it's because beheading was a common execution method during World War II.
The Diplomat Hotel being one of the most active haunted places in Baguio doesn't come as a surprise, with many tragic points in its history. It became a refugee camp during World War II but was raided, which led to bloodshed. It was also bombed after Japanese soldiers turned it into their headquarters.
Tourists can visit Diplomat Hotel for free but are not allowed to stay until the evening or overnight for security reasons.
Address: Diplomat Road, Dominican Hill, Baguio City
Opening hours: 7AM-6PM, Daily
Contact: 0926 788 9234
---
8. Japanese Tunnels in Baguio – tunnels used during the Japanese occupation
---
Video credit: AmysCrypt via YouTube
Following the history of some of the aforementioned places, the Japanese tunnels in Baguio is another place that many believe to be haunted – and with good reason.
According to history, the Japanese used the tunnel system for storing ammunition and weapons. Later on, they were used as an escape route from their enemies. At some point, the Americans discovered the Japanese tunnel, which led to the bombing of all its entrances, leaving tons of Japanese soldiers to die while trapped inside.
It's believed that their souls still live within the tunnels. Since its reopening, people claim to have seen headless ghosts and heard strange voices and noises coming from the tunnel.
Address: 37 Leonard Wood Road, Baguio City
Opening hours: 6am-6pm, Daily
---
9. Murder Woods at Camp John Hay – where prisoners were executed on the spot
---
Video credit: The Hungry Syrian Wanderer via YouTube 
Murder Woods is another spot whose history originated from the Japanese occupation. True to its name, Murder Woods used to be a dense forest at Camp John Hay where American, then later on, Japanese soldiers would take their prisoners and execute them on the spot, leaving them there without a proper burial.
There have been stories of people going into the forest and disappearing without a trace. Some have also claimed that ghosts and even mythical creatures such as duwende (dwarf or goblin) were captured on camera there.
This spot is certainly one that you should at least proceed with caution if you ever dare to visit.
Address: Loakan Road, Baguio City ​
---
Visit Baguio haunted spots for extra chills
---
If you're looking for an alternative vacation experience in the mountain city, consider visiting these diverse Baguio haunted spots.
When you do, remember to stay safe and be respectful to both the living and the dead, so unseen beings stay where they are and don't follow you home.
For more chilling reads, check out our lists of  unsolved crime stories in the Philippines, Filipino real-life horror and crime documentaries, and Filipino Halloween movies. For more activities and attractions, visit The Smart Local Philippines.
---
Cover image adapted from: @lanz_campillo, @nickoy_merced, @astridacostatanchoco via Instagram
Article originally published on 5 October 2022 by Kim Shelley Tan. Last updated by Jaya Fanoga on 30 June 2023.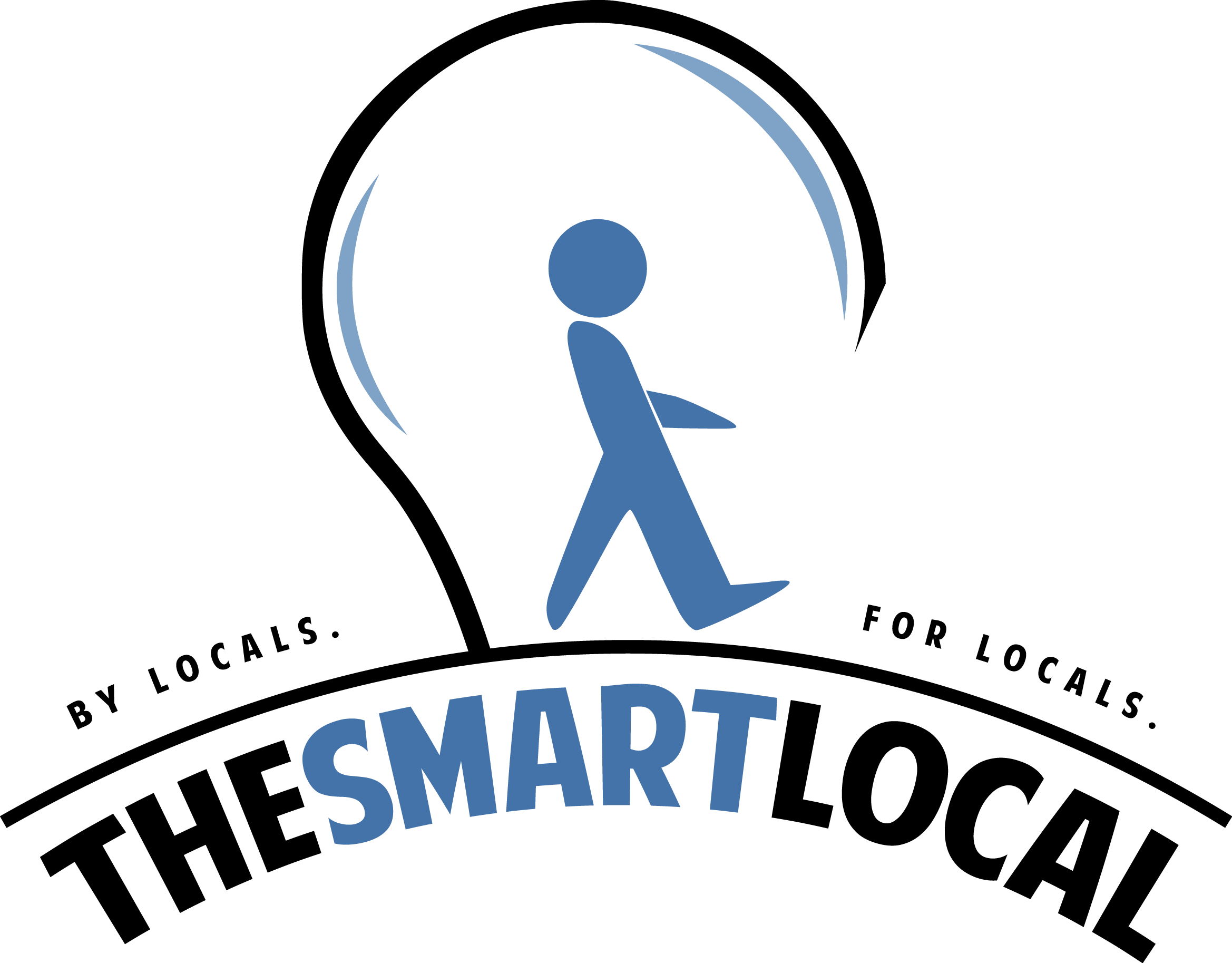 Drop us your email so you won't miss the latest news.