Ancestral houses in the Philippines
---
Beyond watching historical movies and documentaries, you can learn more about our country's past and traditions by visiting our many ancestral houses. In the Philippines, these can include bahay na bato, an adaptation of the bahay kubo popular during the Spanish colonial period, and mansions, such as the Lopez Heritage House or Nelly's Garden in Iloilo.
Here are 10 ancestral houses in the Philippines that you should explore, so you can step inside the actual homes that our historical icons, from former presidents to Jose Rizal, once lived in.
---
1. Casa de Segunda, Batangas – home of Jose Rizal's first love
---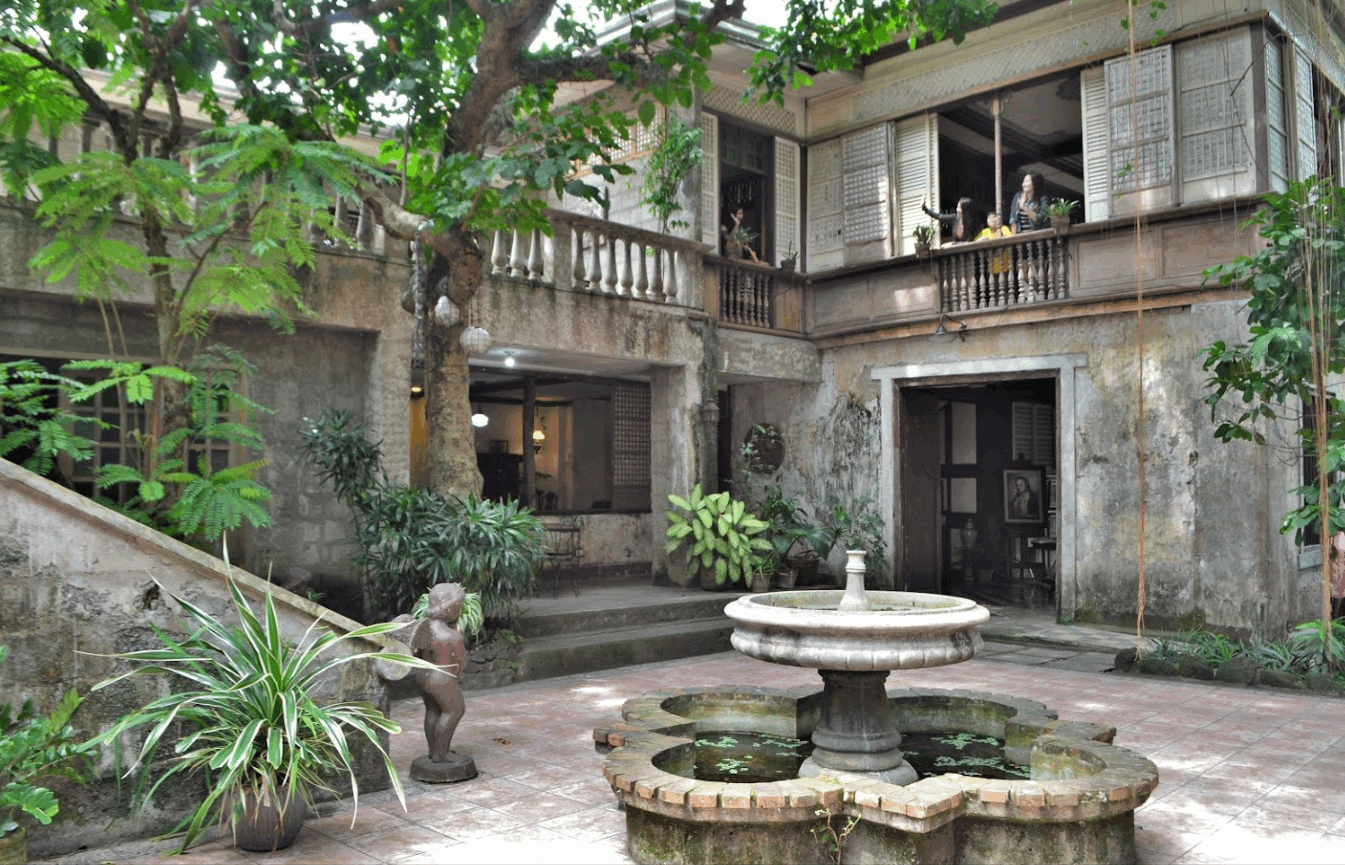 Image credit: 2Ron
Jose Rizal had been associated with women throughout his life, but his first love is said to be Segunda Katigbak, a daughter of a wealthy family in Lipa, Batangas. She, however, was arranged to marry Manuel Luz, who also came from a well-to-do family in Lipa. Still standing today, the Casa de Segunda, or also named the Luz-Katigbak House, is where the couple lived.
The house is a gorgeous remnant of traditional local and Spanish architectural style, accentuated by lush greenery, wooden furniture, and Machuca tiles.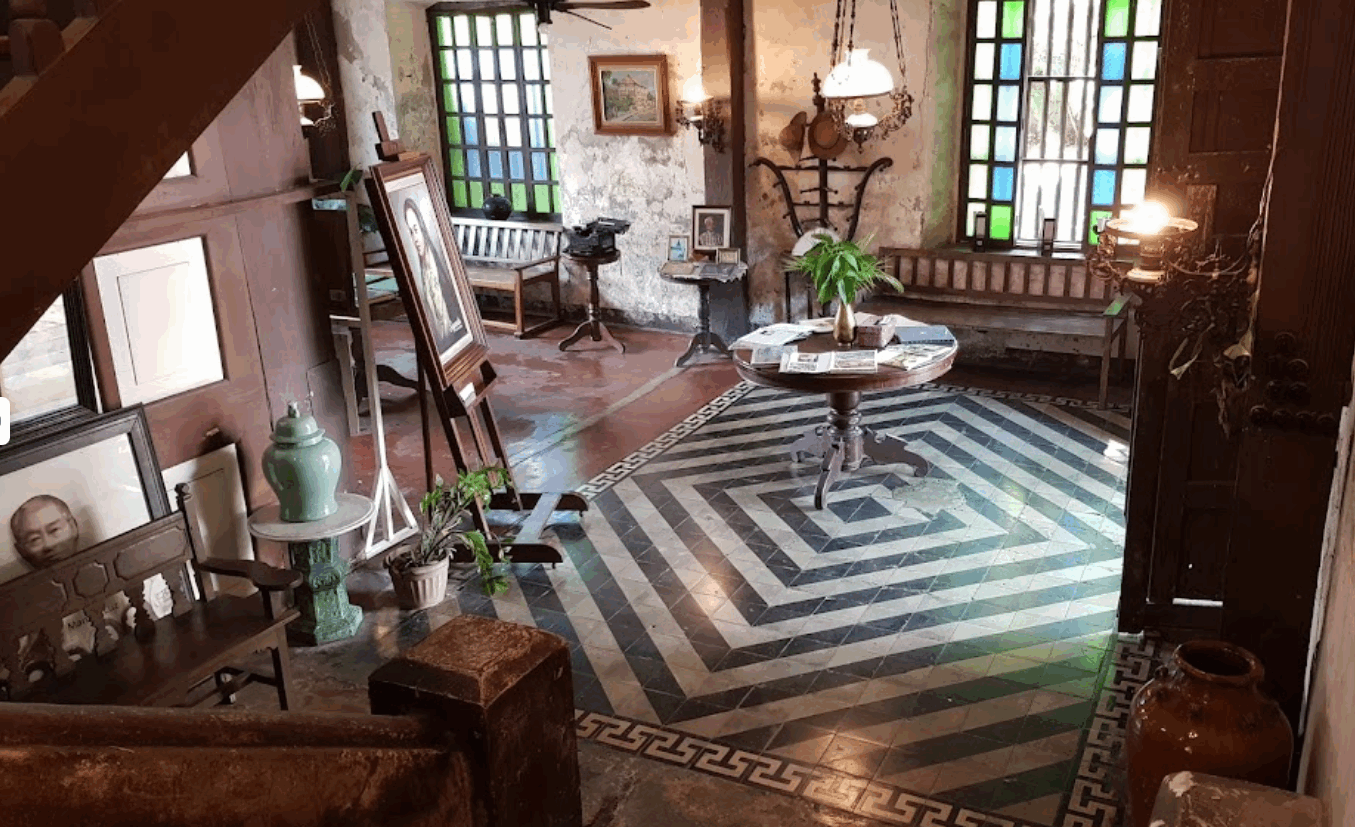 Image adapted from: jean marc-bidegain
Many of the family's personal effects can still be seen inside. For instance, a portrait of Katigbak herself, as well as her family and descendants' photographs, are displayed on the house's ground floor.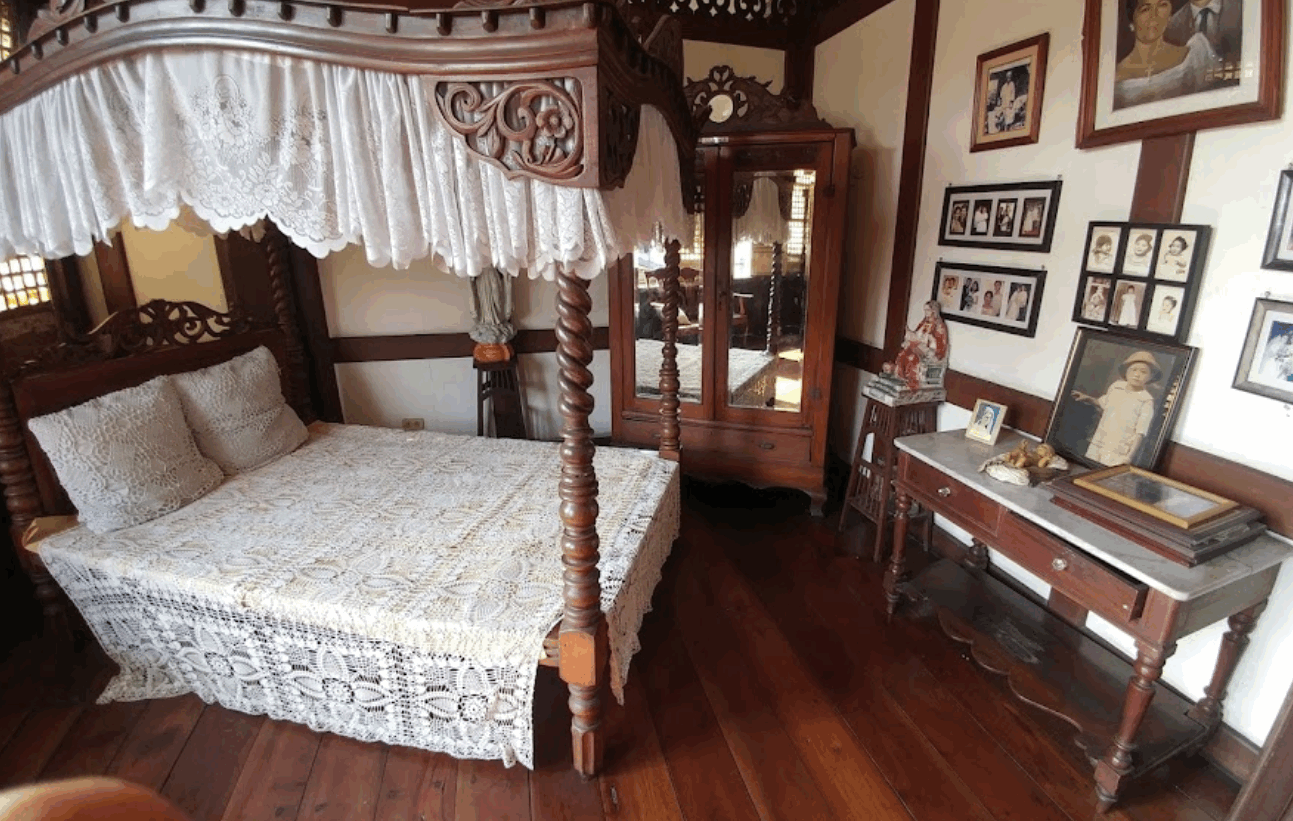 Image credit: Rommel Petilo
A grand, four-poster narra bed, adorned with lace fabric, is also still on display in the master bedroom.
To visit the house, you'll need to prepare an entrance fee, and you can also inquire with its caretakers if you'd like to shoot your prenuptial photoshoot here. Do note that the house is currently closed due to the pandemic, so check back on its Facebook page for updates.
Address: 198 Rizal St., Lipa City 4217, Batangas
Telephone: 784 1952
Entrance fee: P50 (~USD1.00)
Casa de Segunda's Facebook page 

---
2. Aguinaldo Shrine – where Philippine independence from Spain was declared
---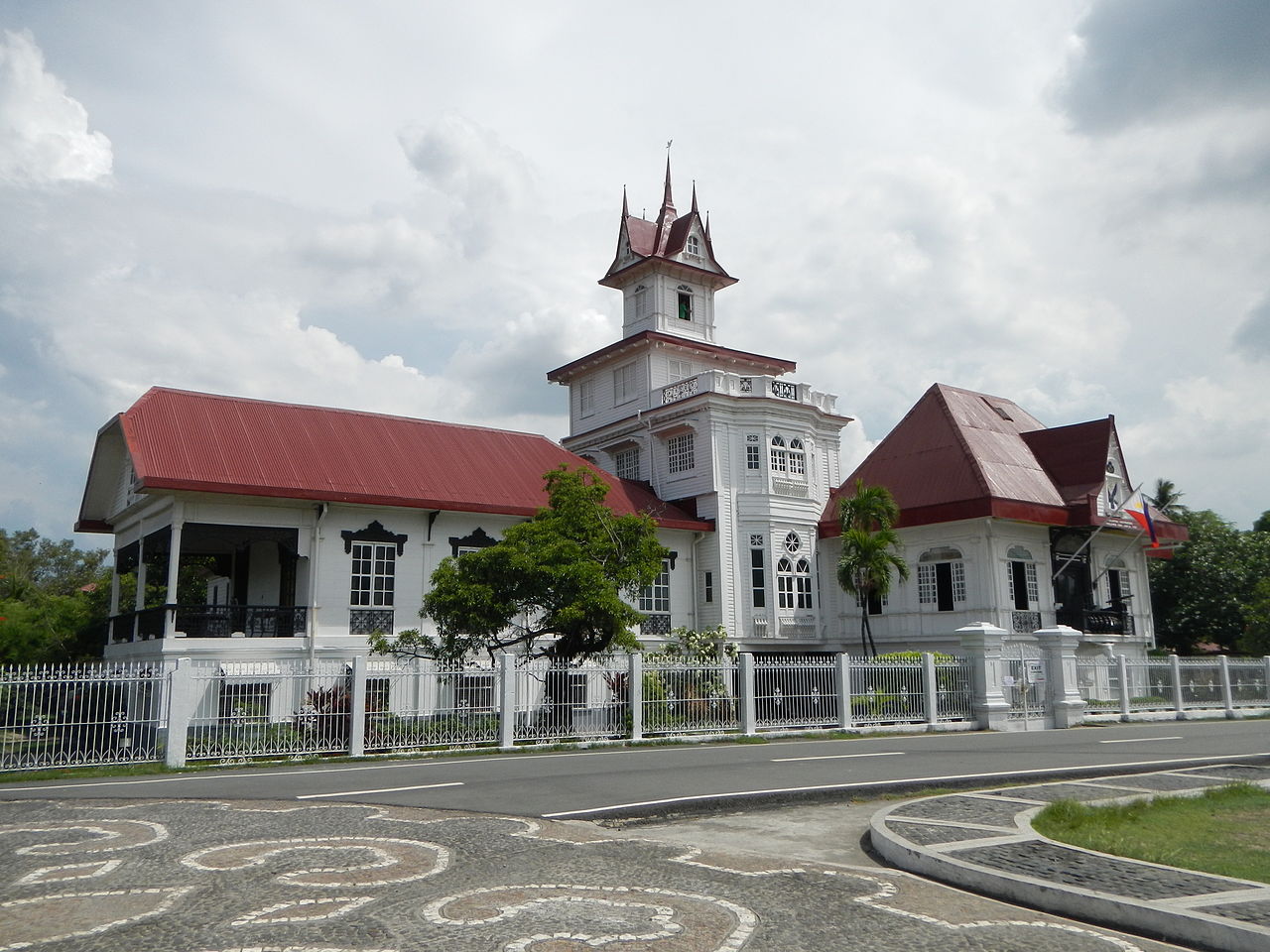 Image credit: Ramon FVelasquez
The house of the Philippines' first president, Emilio Aguinaldo, the Aguinaldo Shrine is witness to one of the most important turning points of Philippine history. It is where the country's independence from Spain was declared in 1898, an event we now commemorate every 12th of June as a national holiday.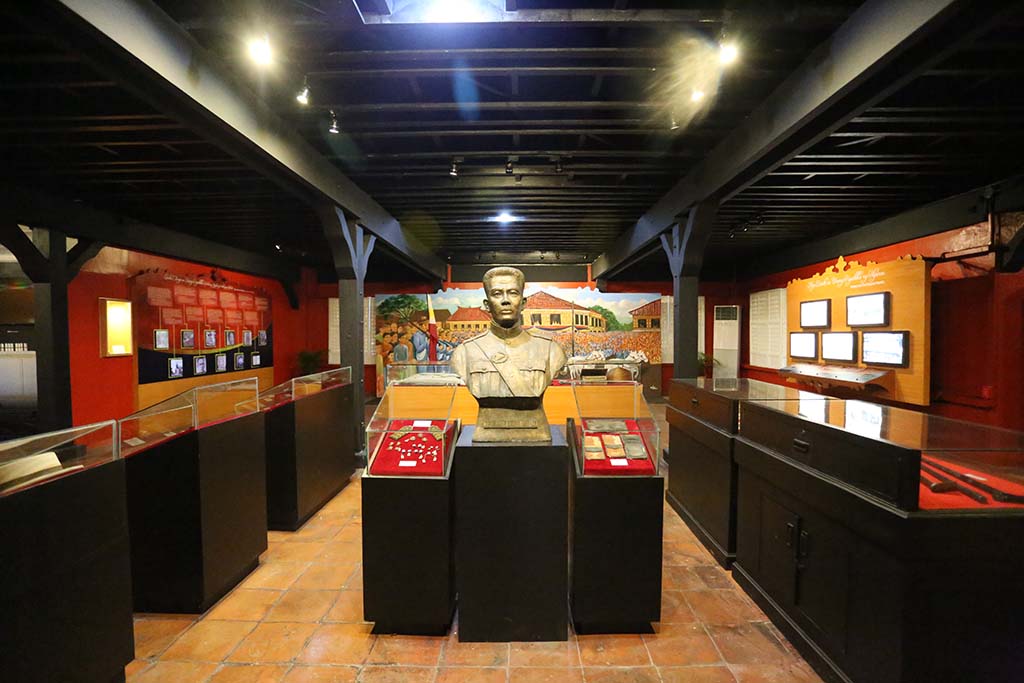 Image credit: National Historical Commission of the Philippines
Originally made up of nipa and thatch, the house has undergone several renovations. Today, visitors can also marvel at many historical artifacts here, as it has also been turned into a museum. On the house's ground floor, various exhibits showcasing the life of Aguinaldo and the Philippine revolution can be seen.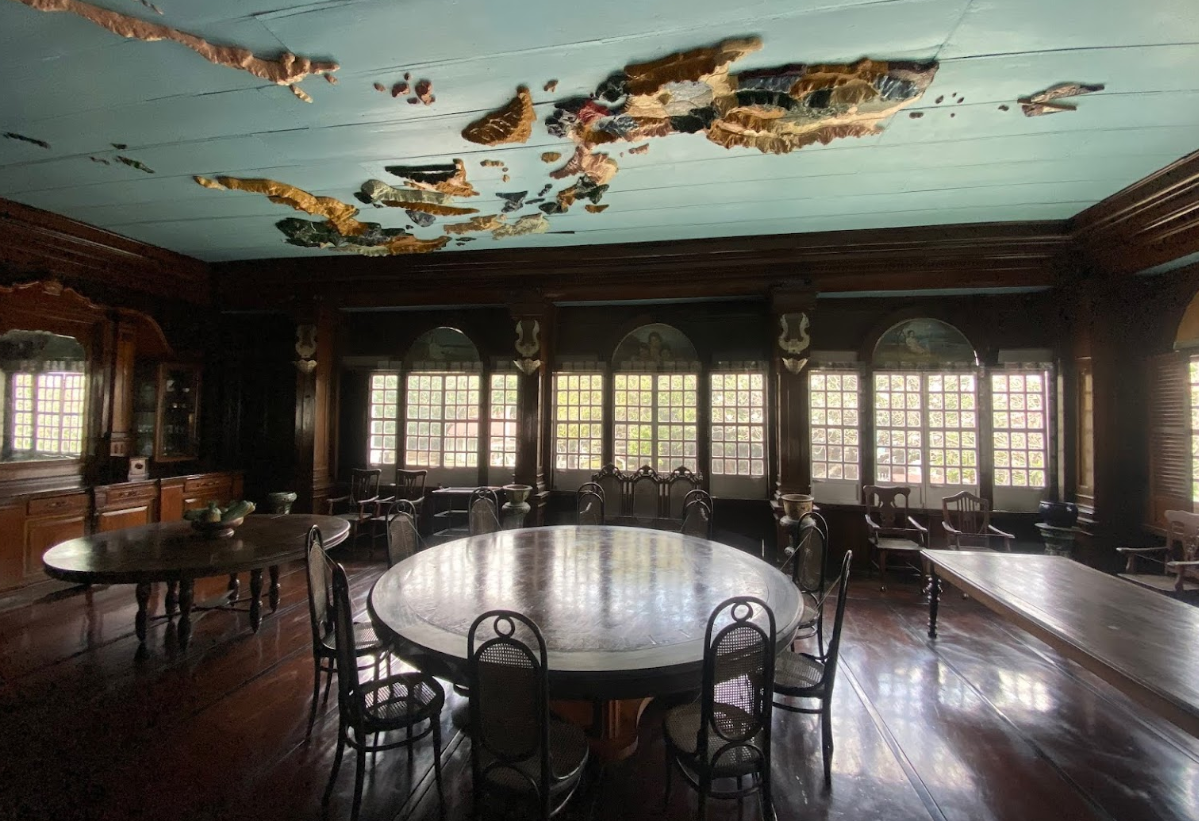 Image adapted from: Mark McLain
The second level of the house, which boasts the grand motifs of the art nouveau and art deco periods, comprises the living room, bedrooms, dining area, and kitchen. Secret compartments and passageways were also built inside – for instance, some chairs and cabinets have their own secret sections where materials can be hidden. Entry is free.
Address: Brgy Kaingen, Kawit 4104, Cavite
Opening hours: Tue– Sun 8AM-4PM
Telephone: 484 7643
Aguinaldo Shrine on the National Historical Commission of the Philippines' website.
---
3. Adriano House – reused as a Meralco office
---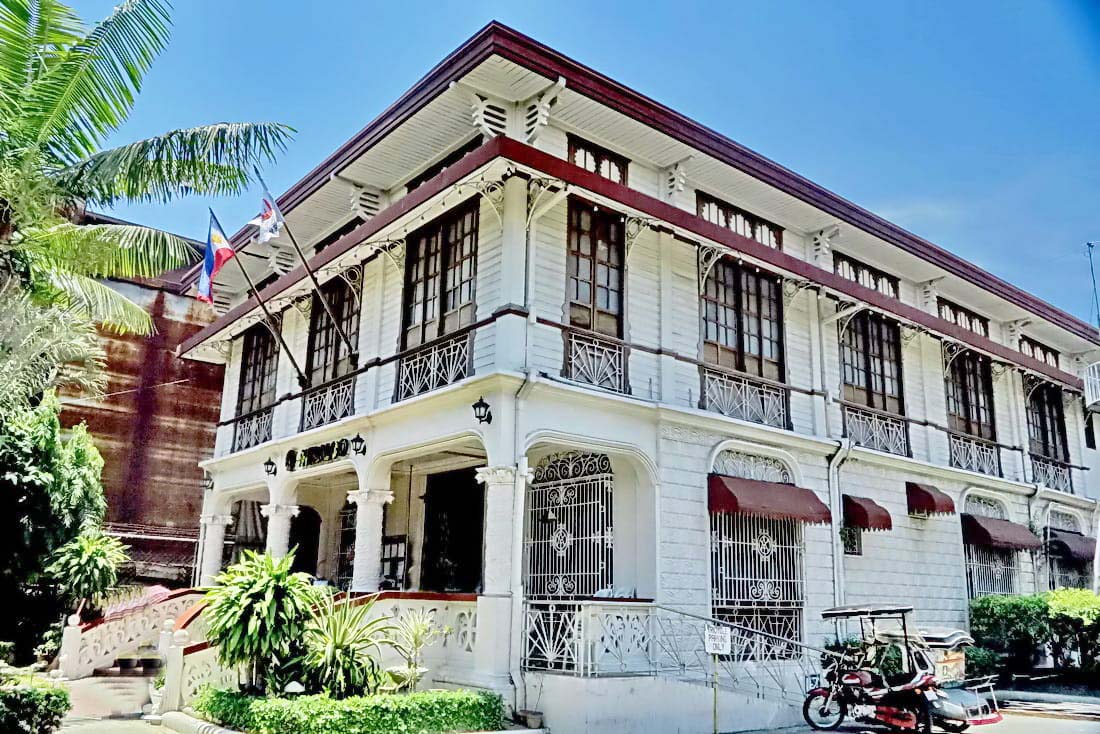 Image credit: Yrec Mistal
One of the ancestral houses at the Malolos Historic Town Center, the Adriano House, distinguished by its line of windows, is the former home of Doña Gregoria Adriano. It became a significant establishment during the Philippine revolution, as it once served as a gathering place of the military government established by Gen. Isidoro Torres.
It is now being reused as a Meralco office.
Address: Pariancillo Street, Malolos 3000, Bulacan

---
4. Henson-Hizon Heritage House – home of a Kapampangan heroine
---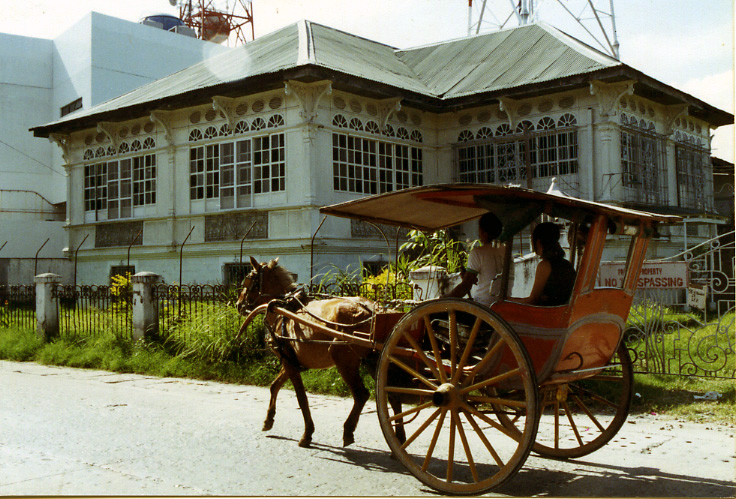 Image credit: Ivanhenares
The Henson-Hizon Heritage House is among our ancestral houses that's not only been standing until this day but has also seen an important time in Philippine history.
It was the home of Nicolasa Dayrit Panlilio, who was known for her heroic efforts in aiding wounded Filipino soldiers during the Filipino-American War. She was also recognized for mediating the conflict between Gen. Antonio Luna and Gen. Thomas Mascardo.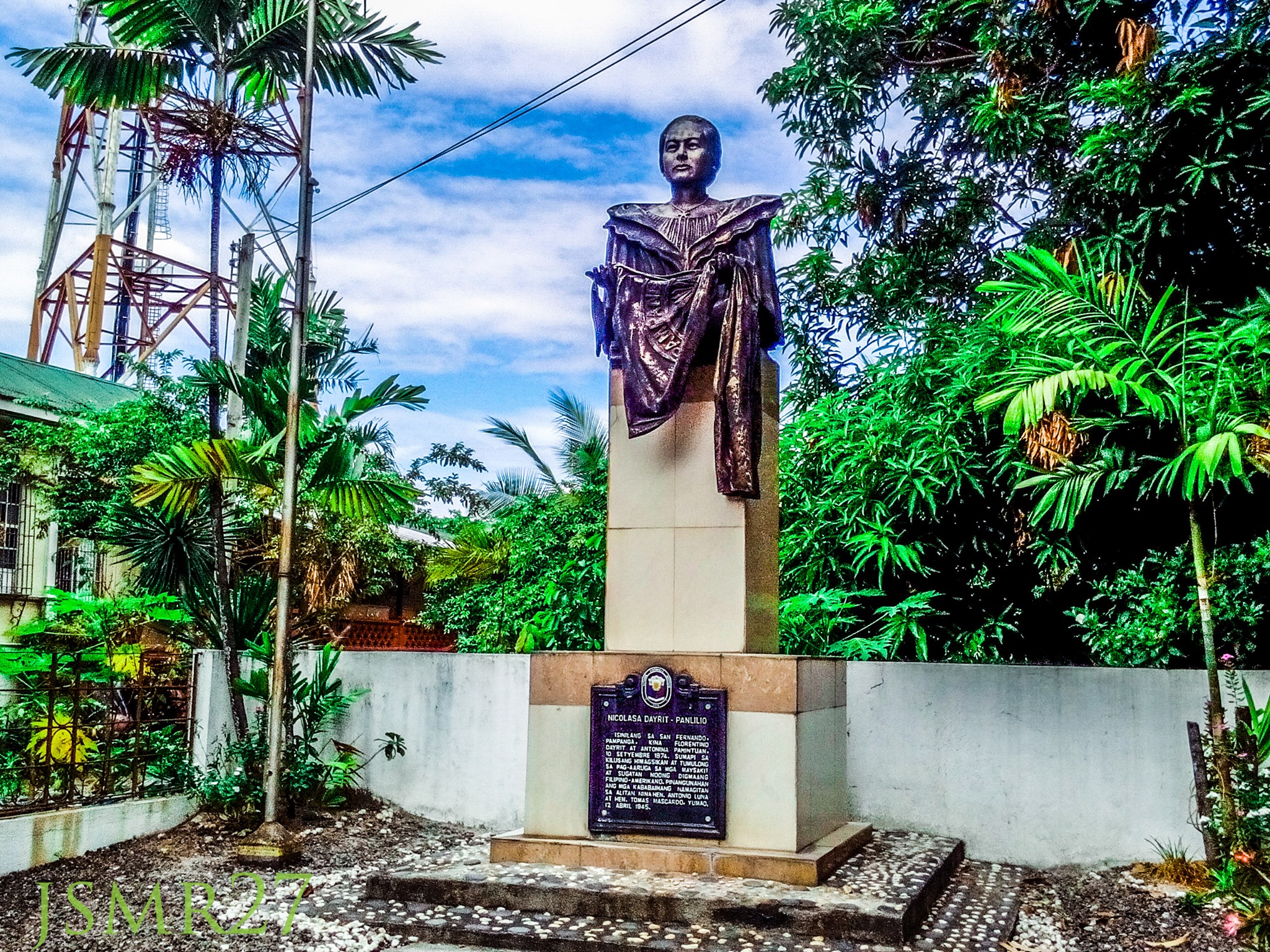 Statue of Nicolasa Dayrit Panlilio
Image credit: All about Heritage
Maria Lacson and Saturnino Henson, gobernadorcillo of San Fernando in the 1880s, built the house in the late 19th century. Pablo Panlilio y Dayrit and Dolores Argüelles, who were also a couple, later purchased the house.
Address: Santo Rosario, San Fernando 2000, Pampanga
---
5. Rizal Shrine – showcases artifacts of Jose Rizal
---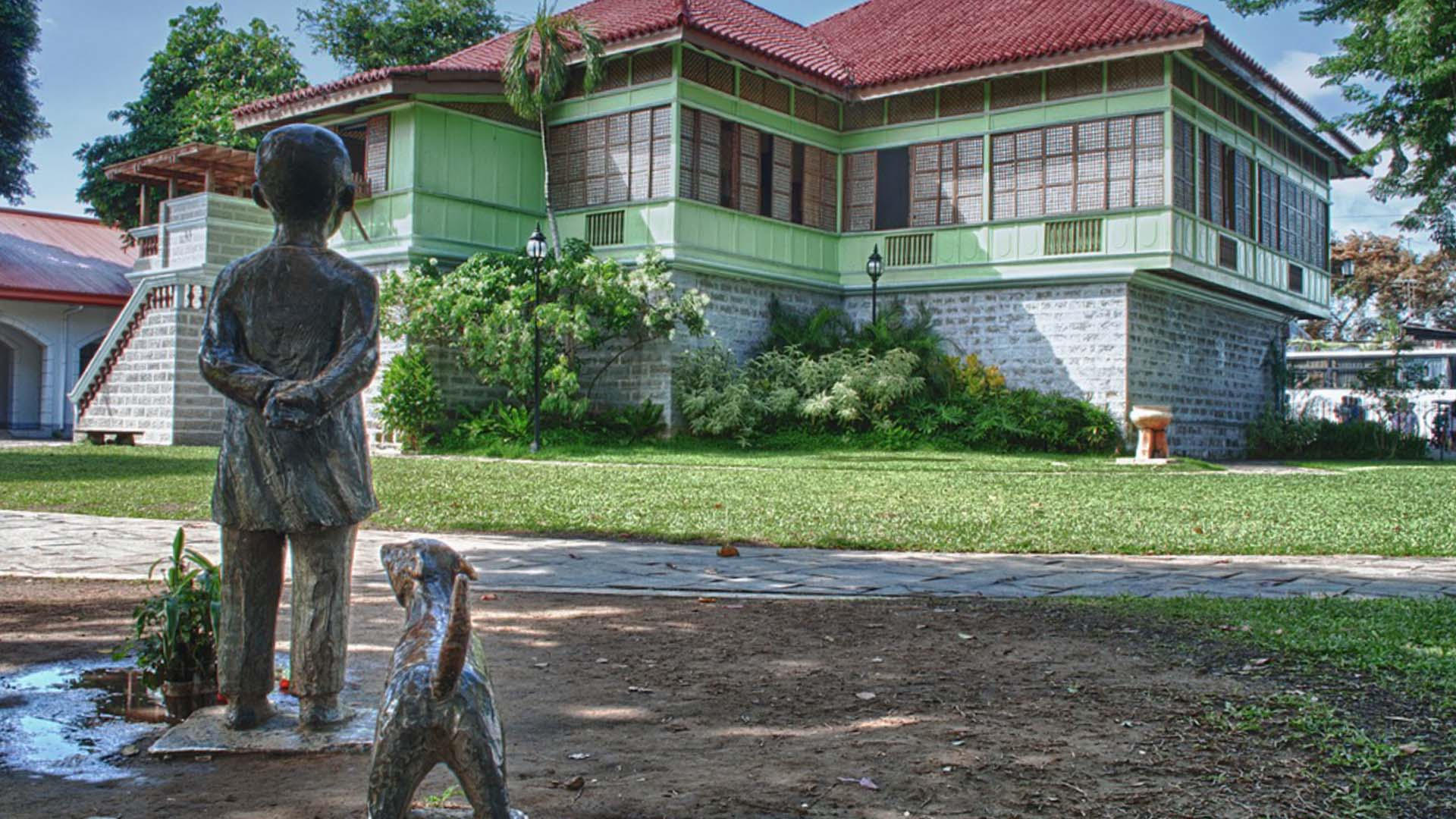 Image credit: Tsambaproductions
We've known our hero Jose Rizal mostly through his popular novels, but to get to know further the man behind those revered writings, visit the Rizal Shrine in Calamba. It's a replica of the house where he grew up alongside his family, as the original house was demolished by the Dominican friars in 1890.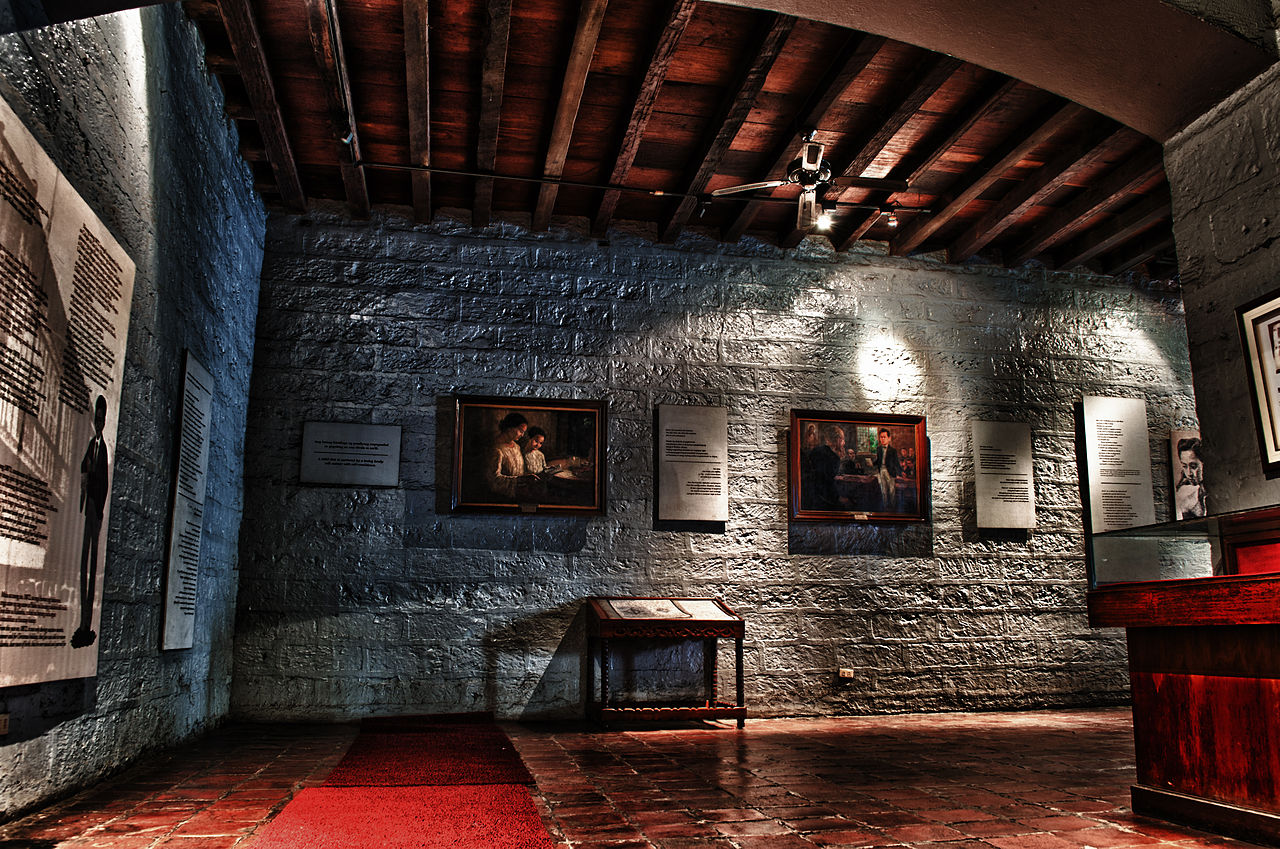 Image credit: Tsambaproductions
Resembling a traditional bahay na bato, the shrine also houses a museum featuring six galleries that showcase artifacts from Rizal's life, from his childhood to his travels abroad. If you want to pay a visit, you should contact its curator, as the shrine may not be open regularly to the public due to the pandemic.
Address: Francisco Mercado St., cor. Jose P. Rizal St., Brgy. 5, Poblacion, Calamba 4027, Laguna
Mobile/Telephone: 0917 553 7198, 834 1599
Rizal Shrine on National Historical Commission of the Philippines' website
---
6. Balay Negrense – Negros Occidental's first museum
---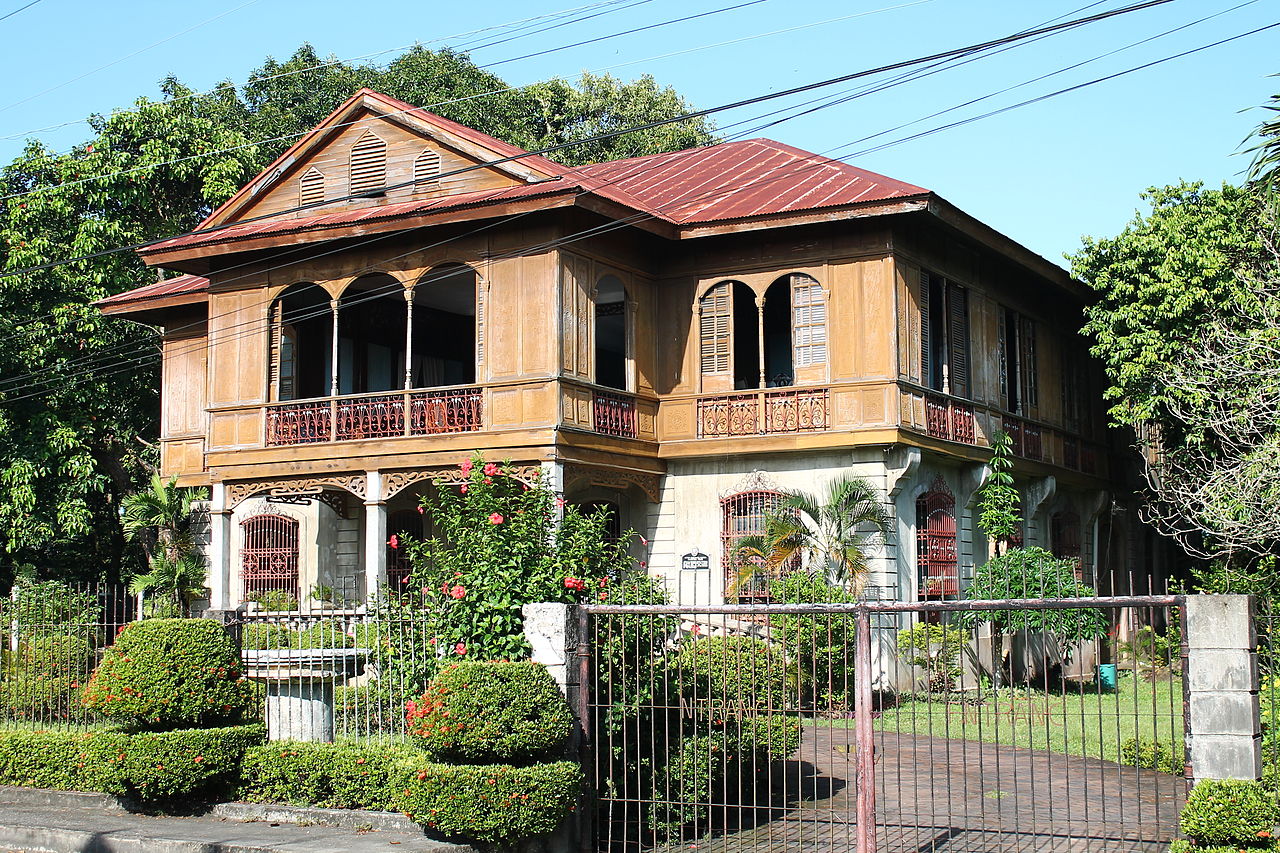 Image credit: Elmer B. Domingo
To get a glimpse of the luxurious haciendero lifestyle of the pre-war Philippines, take a trip to Negros Occidental, considered the sugar capital of the Philippines. For instance, one of its heritage houses is the Balay Negrense once owned by Victor Gaston, a sugar baron. It was saved from abandonment in the 20th century when it was repaired in 1989.

Image credit: @tan.iron25, @warly_travels
The structure is remarkable for its tall ceiling and large windows that allow natural lighting to pass through. Every corner of the house reminds us of an era long gone, but a time lavishly lived nonetheless – a grand staircase is the architectural centerpiece of the house, while antique items from chandeliers to photographs to vintage gowns are on display.
Be prepared for an entrance fee when you visit, and you'll also be accompanied by a tour guide as you explore the mansion.
Address: Barangay III, Cinco De Noviembre Street, Silay 6116, Negros Occidental
---
7. Carlos P. Garcia Heritage House – residence of former president Carlos P. Garcia
---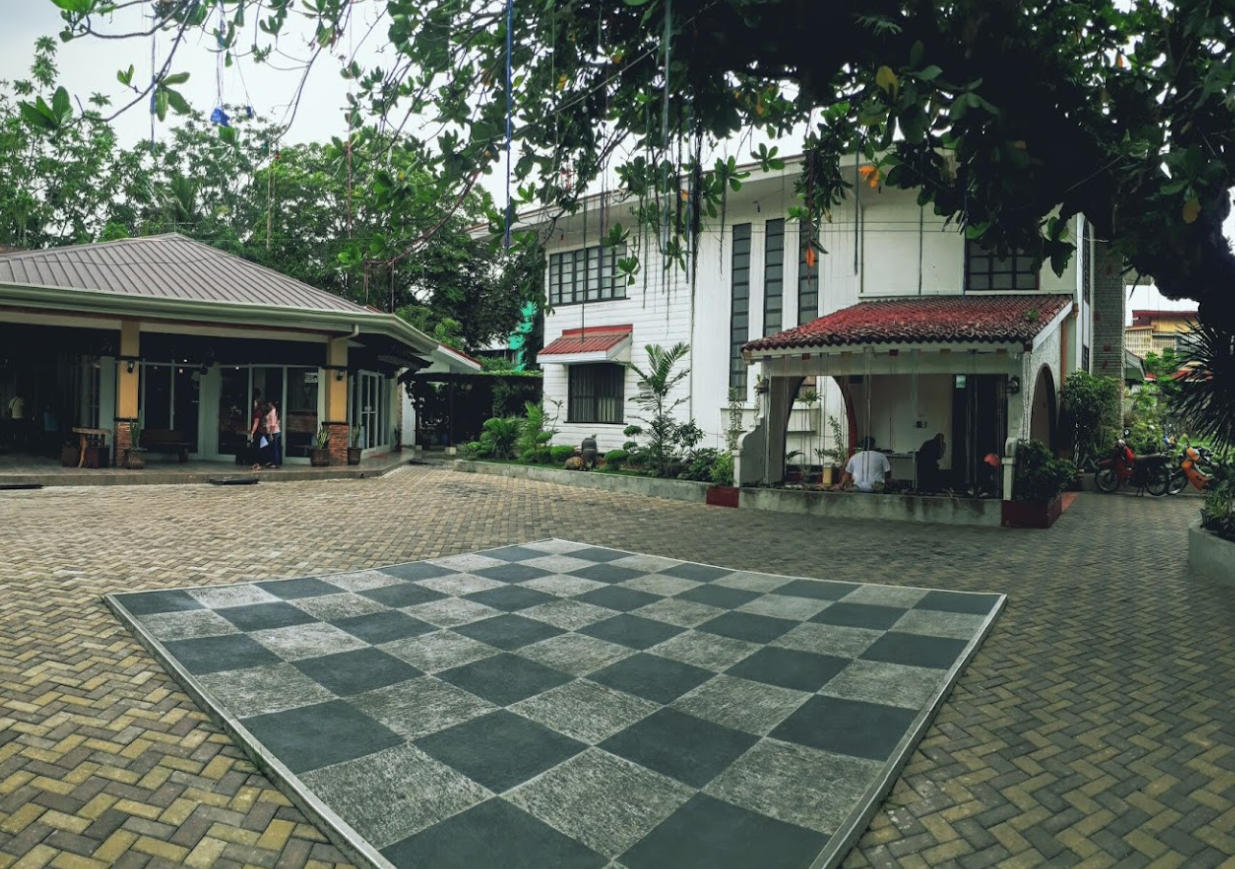 Image credit: Kleinberg Tabel
Known among locals as the White House, the Carlos P. Garcia Heritage House, a 2-story house painted in white, was once the residence of the Philippines' eighth president, Carlos P. Garcia. To the house's left is a giant chess board replica, since the former president is known to have been an avid player of chess.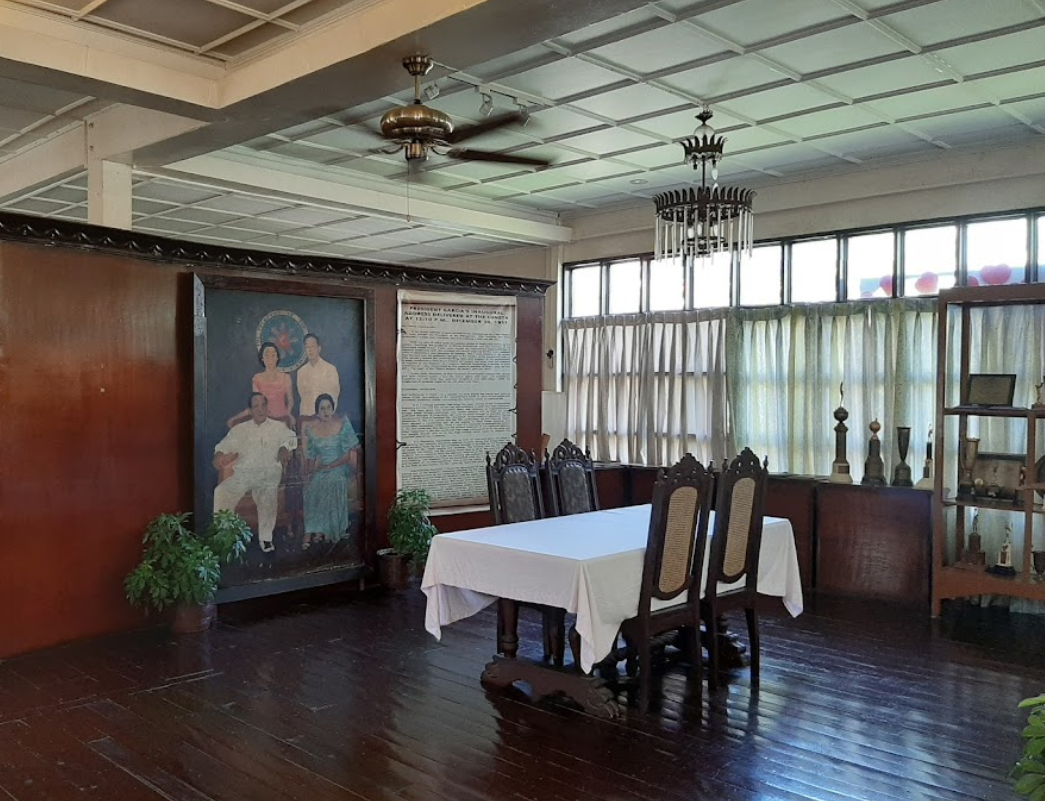 Image credit: Mark Pilongo
Inside, you'll get to know Garcia beyond how he's been described in history books. His own items, from medals to certificates to suits, are showcased, while his family's memorabilia can also be seen. And of course, a chess set that he used to play with his friends is on display on top of a wooden table as well.
Admission is free, but you can also help preserve the historic house by donating.
Address: F. Rocha cor. A. Holtanosa Sts., Tagbilaran City 6300, Bohol
Opening hours:  Mon – Sat, 7AM-10PM
Mobile: 0915 963 5199
Carlos P. Garcia Heritage House's Facebook
---
8. Macaraeg-Macapagal Ancestral House – childhood home of former president Gloria Macapagal-Arroyo
---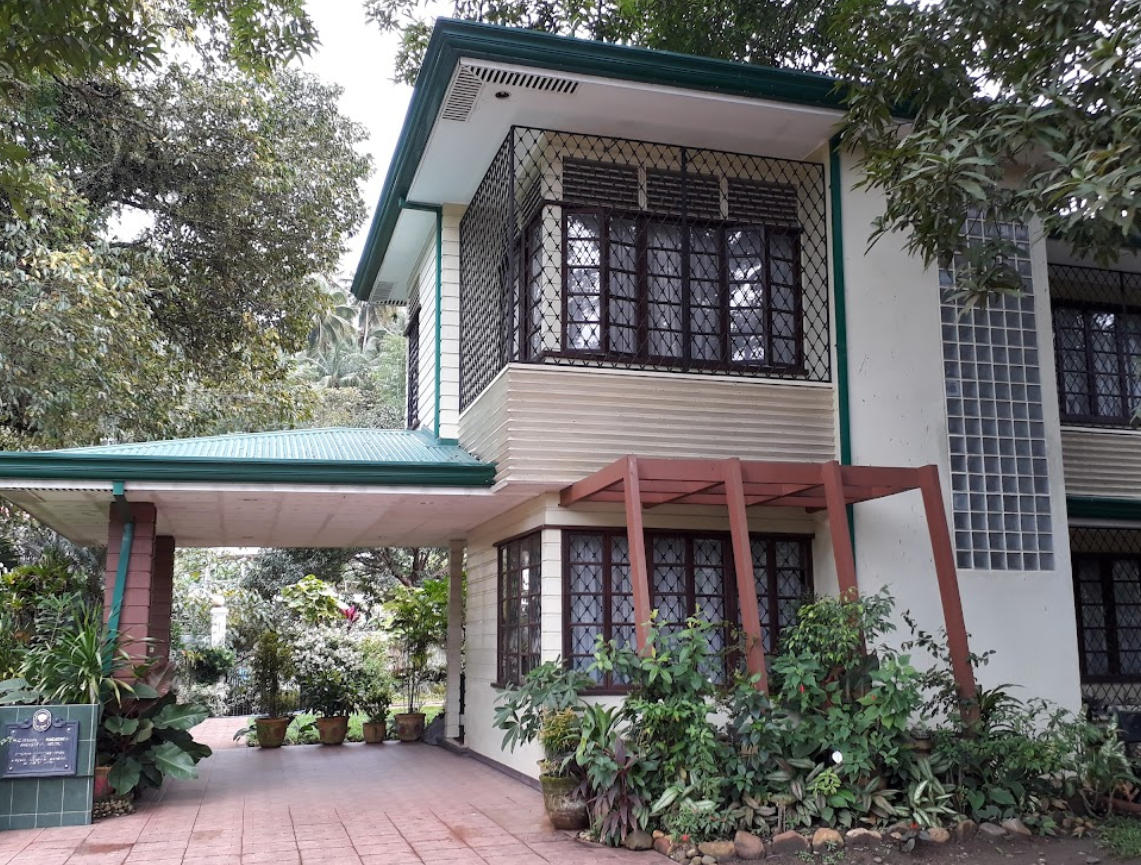 Image credit: Maria Chona Zalsos
Two Macapagals have taken the highest seat of the land – Diosdado Macapagal and his daughter, Gloria Macapagal-Arroyo. You'll get to see their legacies on display at the Macaraeg-Macapagal Ancestral House, a two-story house in white surrounded by lush greenery. It is owned by the Macaraegs, Gloria's family through her mother, Dr. Evangelina Macaraeg.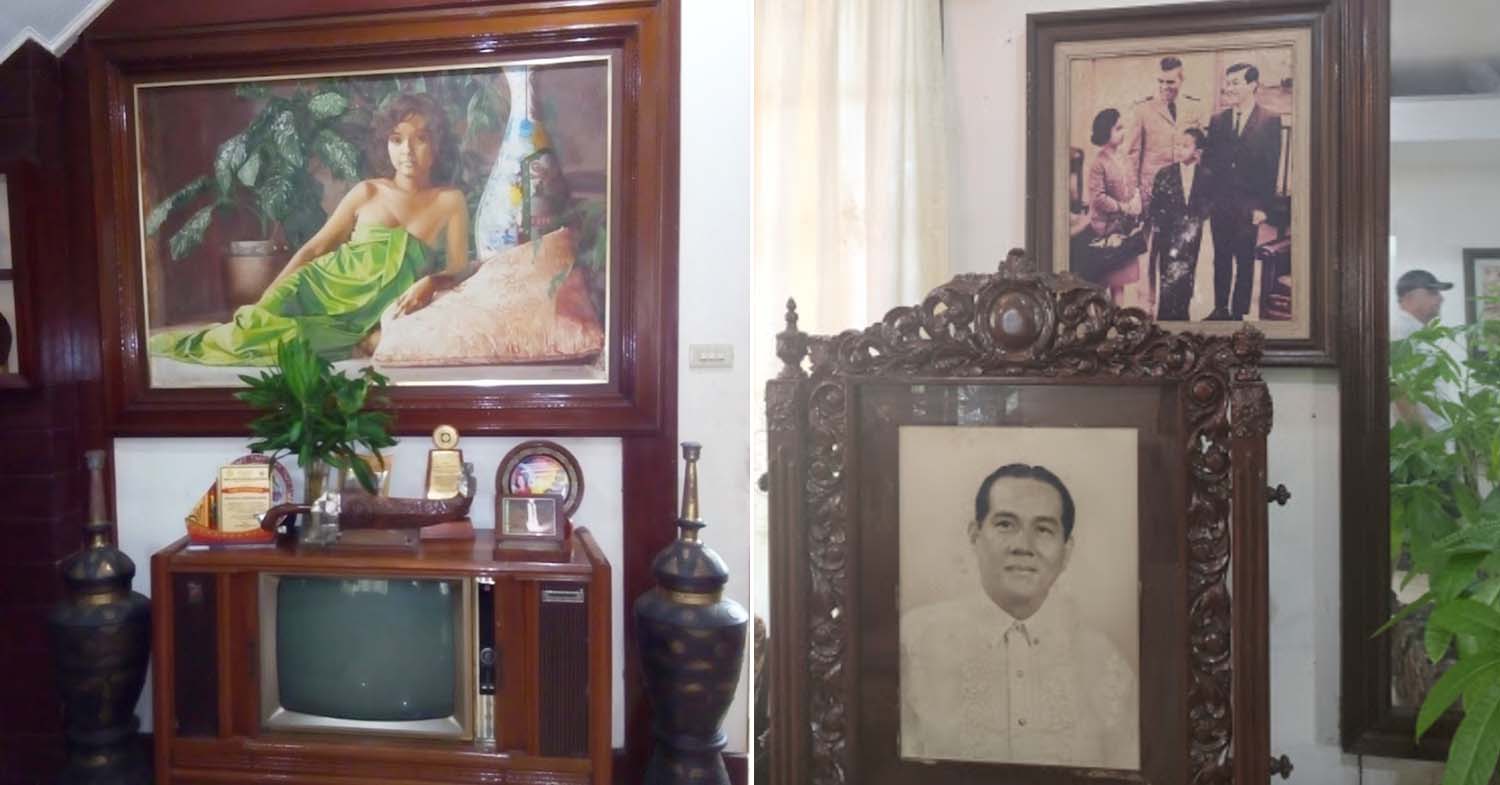 Image credit: Ruben Dueñas, Haze Canceller
Gloria spent her childhood in the house, so it's adorned with memorabilia from her childhood portrait to toys. Important items from Diosdado's days as a president such as his office plaque and presidential portraits have also been well taken care of.
The National Historical Commission of the Philippines declared the establishment as a heritage house in 2002, but some have questioned its historical significance given that Diosdado had not lived there and the required 50 years have not yet passed since the death of the former president in 1997.
Admission is free, but you can also donate.
Address: Timoga, Buru-un, Iligan City 9200, Lanao del Norte
Telephone: 223 6992
Macaraeg-Macapagal Ancestral House's Facebook 
---
9. Syquia Mansion – called the Malacañang of the North
---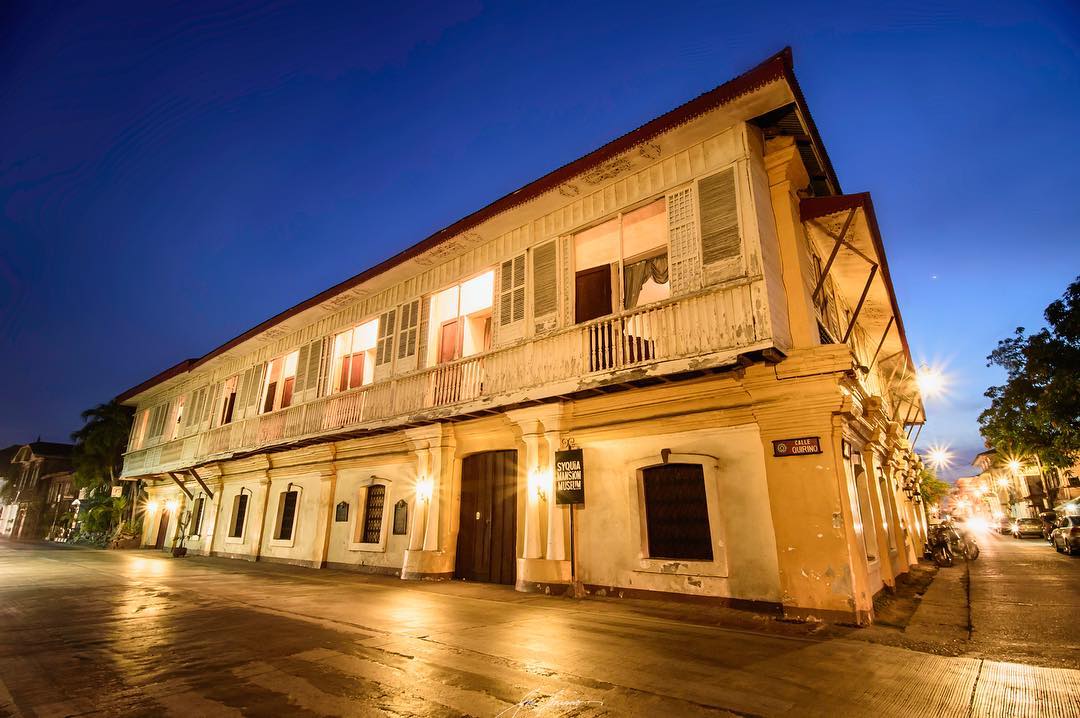 Image credit: Syquia Mansion
Called the Malacañang of the North, the Syquia Mansion is a must-visit whenever you're in Vigan. Painted in cream and lined with yellow accents, the house is the former residence of former President Elpidio Quirino and Alicia Syquia, firstborn of the Chinese Tomas Syquia of Vigan and the Spanish Conchita Jimenez of Binondo.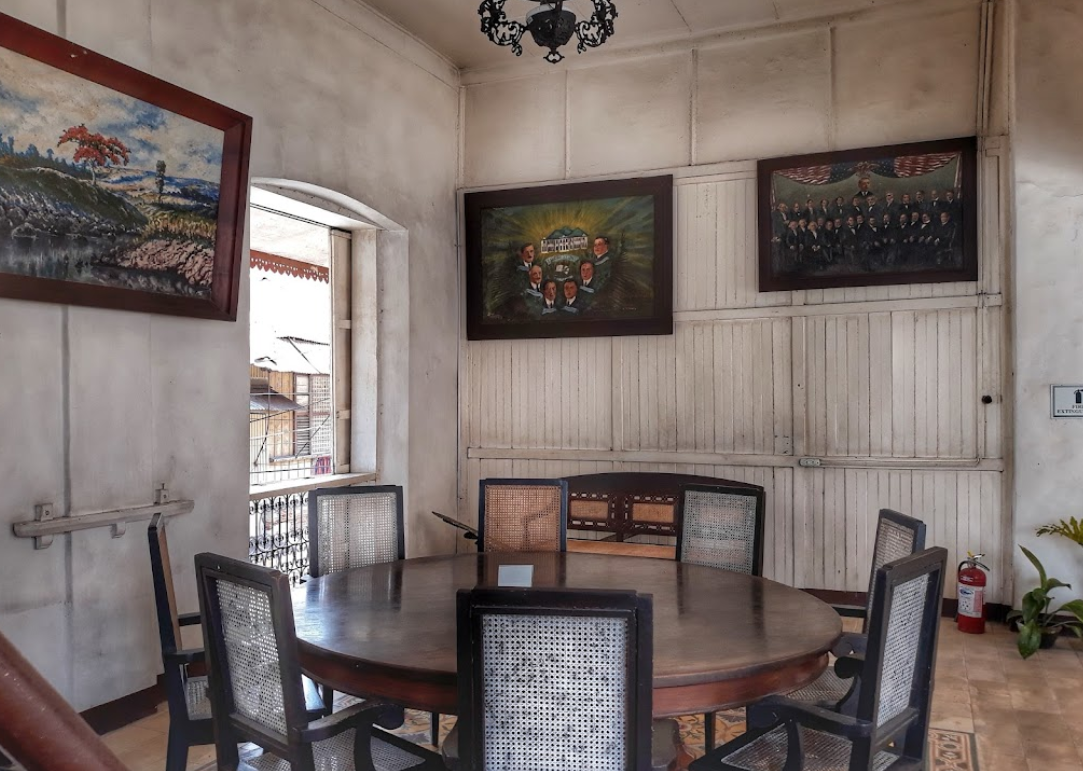 Image credit: Ian 
An example of the bahay na bato common in the Spanish colonial era, it showcases a combination of Filipino and Spanish architecture. It saw significant moments during the presidency of Quirino, as cabinet meetings were usually held here.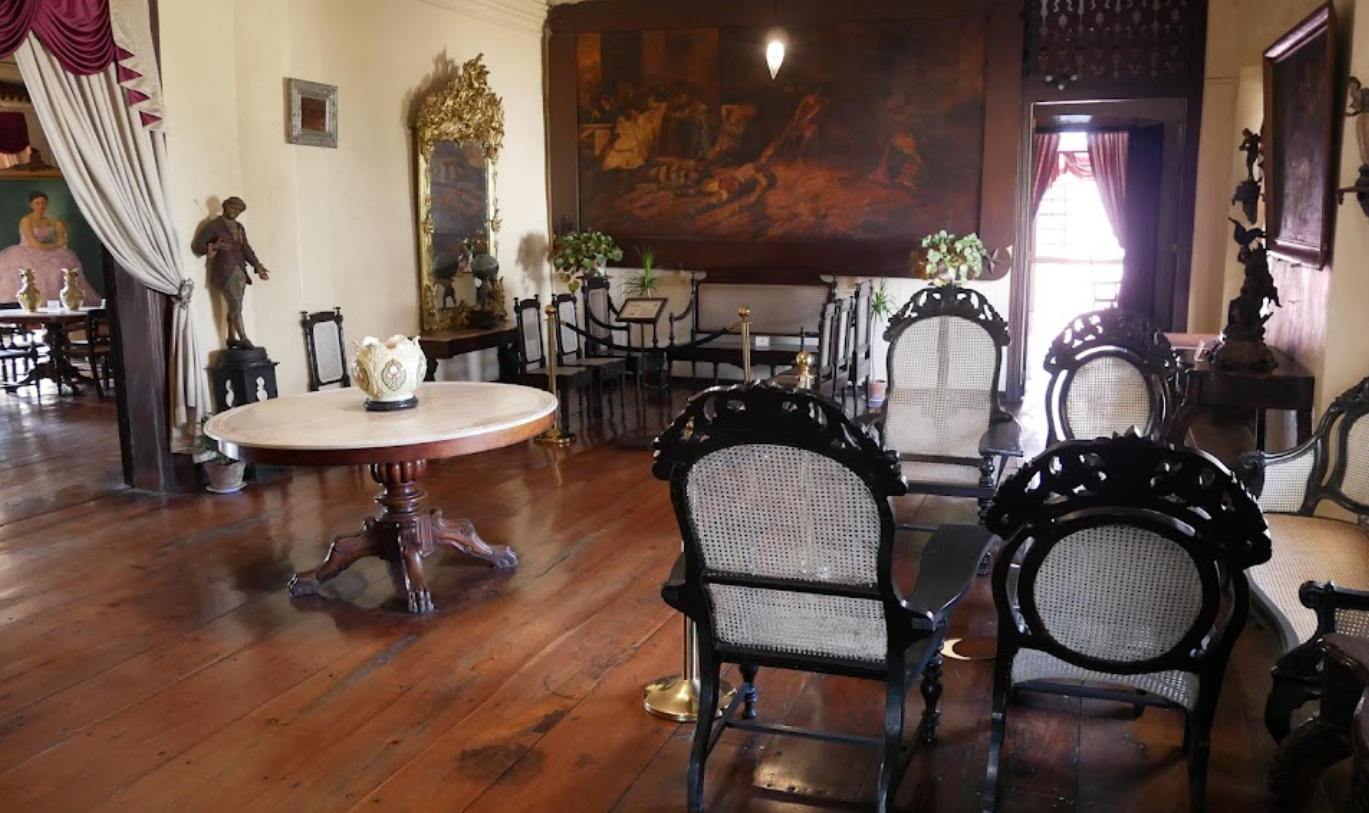 Image credit: The E101
Today, it is now a museum where you can marvel at artifacts of the family's grandiose past displayed through huge paintings, intricate furniture, and polished floors.
Address: Quirino Boulevard, Vigan City 2700, Ilocos Sur
Opening hours: Wed–Mon, 9AM-5PM
Syquia Mansion's website
---
10. Lopez Heritage House – called the Queen of Heritage Houses in Iloilo
---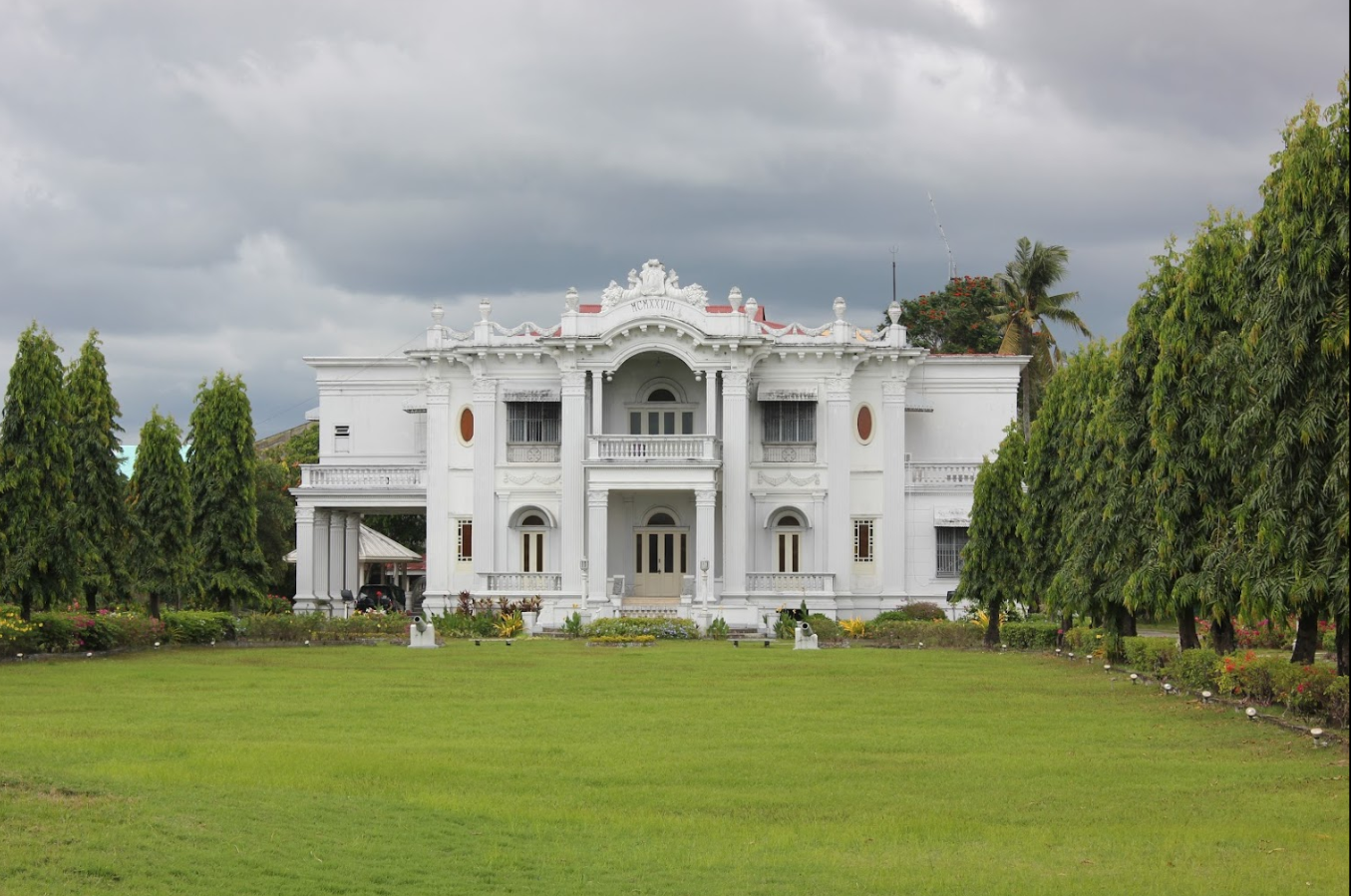 Image credit: JR Viernes Cubangbang
Amidst a vast expanse of greenery in an affluent neighborhood in Jaro, Iloilo is the imposing Lopez Heritage House, also known as Nelly's Gardens.
Owned by Vicente Lopez y Villanueva, a member of the Lopez clan, and Elena Hofilena y Javelona, it is a Beaux Art mansion built with grand columns and pilasters that signify the immense wealth of the family who owned it.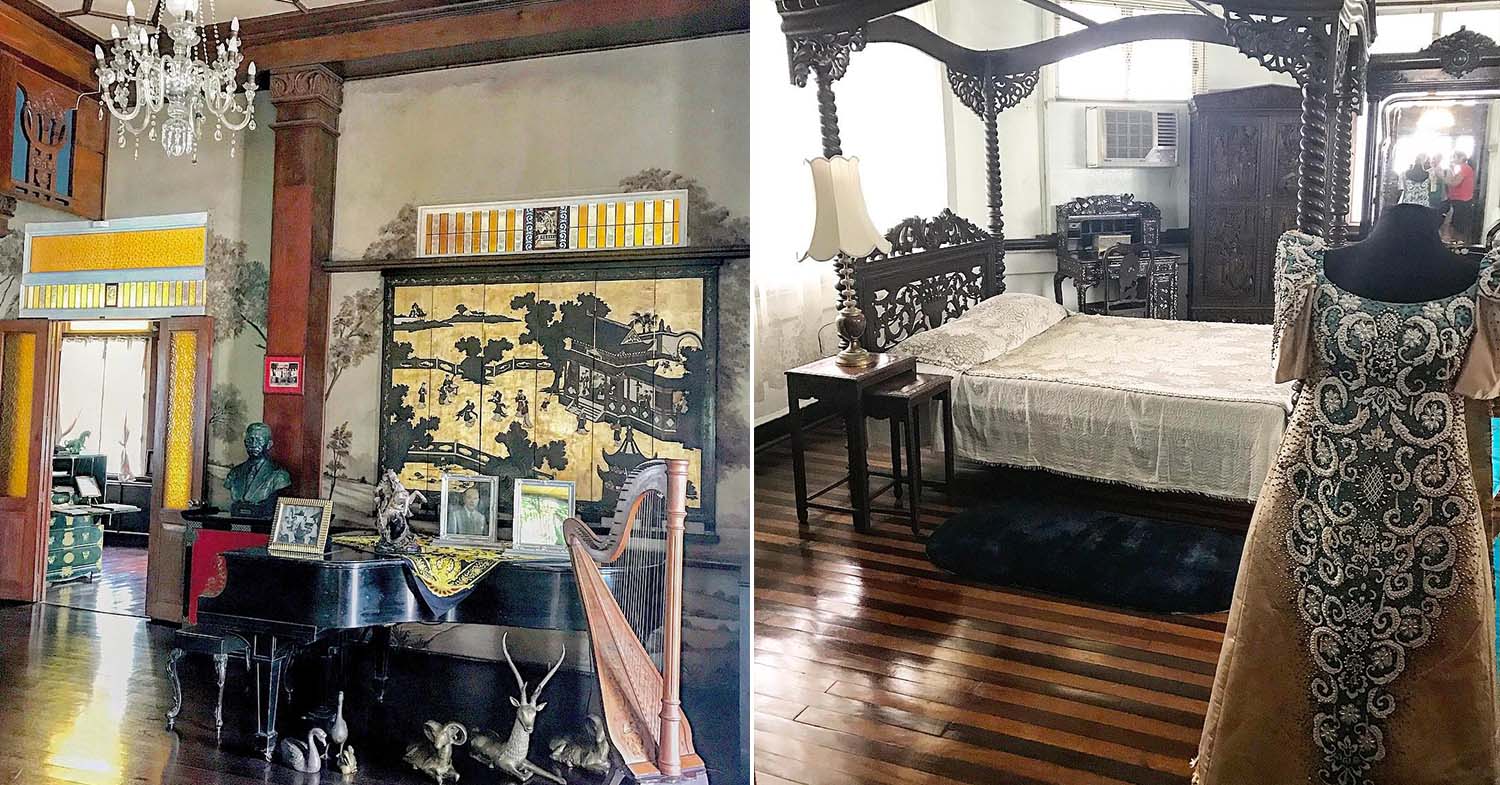 Image credit: @anncas, @anncas
Inside, antique ornaments from chandeliers to piano will remind you of the majestic celebrations that were once held here. Even the bedroom houses a four-poster bed, and a mannequin with a Filipiniana dress is on display.
It's available to the public for events – aside from touring the mansion, you can also book it for weddings, private dinners, and photoshoots.
Address: Brgy E Lopez St, Jaro, Iloilo City 5000, Iloilo
Mobile: 0949 818 2923
Lopez Heritage House's Facebook
---
Ancestral houses in the Philippines you should visit
---
Ancestral houses are preserved for a reason – they are tangible remnants of the past that we can no longer bring back. Some of these houses also still bear fine examples of architecture, so we can also marvel at their beauty while learning about history.
Check out other important establishments in the Philippines:
---
Cover image adapted from (clockwise from top left): jean marc-bidegain, Ramon FVelasquez, The E101, and JR Viernes Cubangbang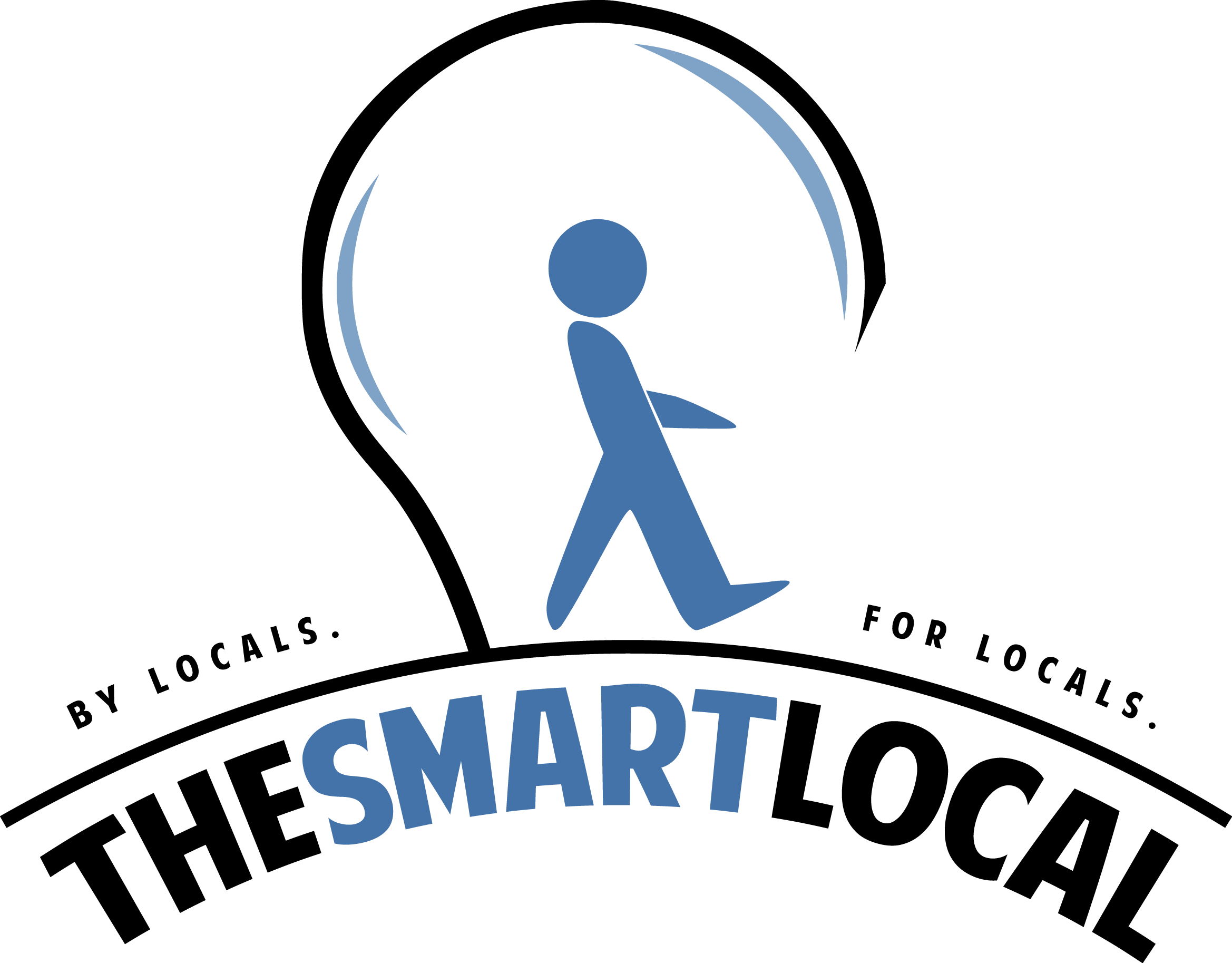 Drop us your email so you won't miss the latest news.