Places to go to in Ilocos Norte on a budget
---
Ilocos Norte is a great vacation destination if you're looking for a place up north that you can explore without burning a hole through your pockets.

Not only will you get to see beautiful architecture dating back centuries but you will also learn about the culture and history of the area, making the long drive to the province worth every second. Here are 10 places to visit in Ilocos Norte for free or under P100 for a budget-friendly but productive trip to the province.
---
1. Sarrat Church – largest church in Ilocos Norte
---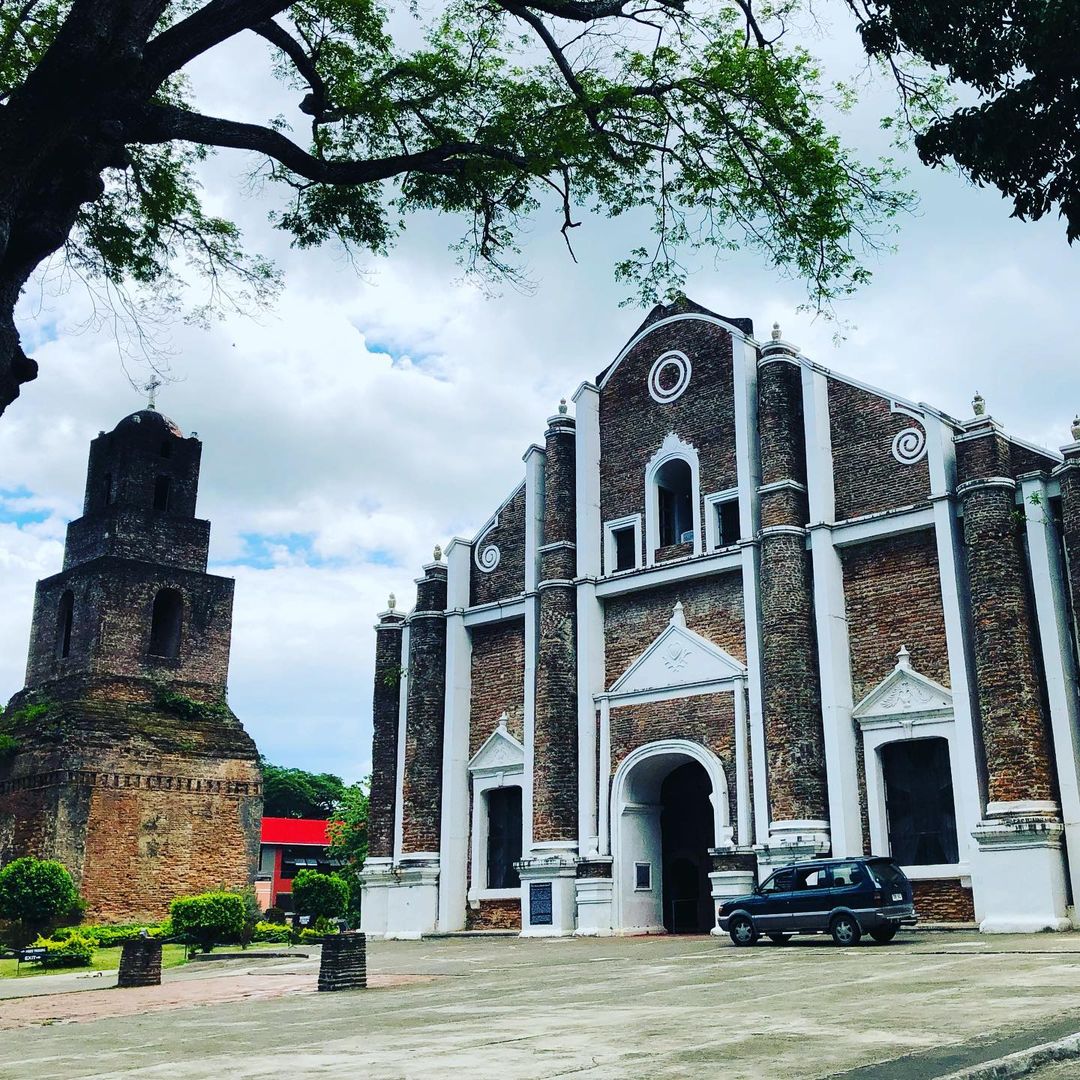 Image credit: @denz1life2live
Sarrat Church, or Santa Monica Church, is the largest church in Ilocos Norte by length. If you're into architectural designs, you'll fall in love with this particular structure.

It was built in 1779 with red bricks in neoclassical architecture and Earthquake Baroque – a style found in restored, old, Filipino buildings after the ravaging earthquakes that occurred in the 17th and 18th centuries.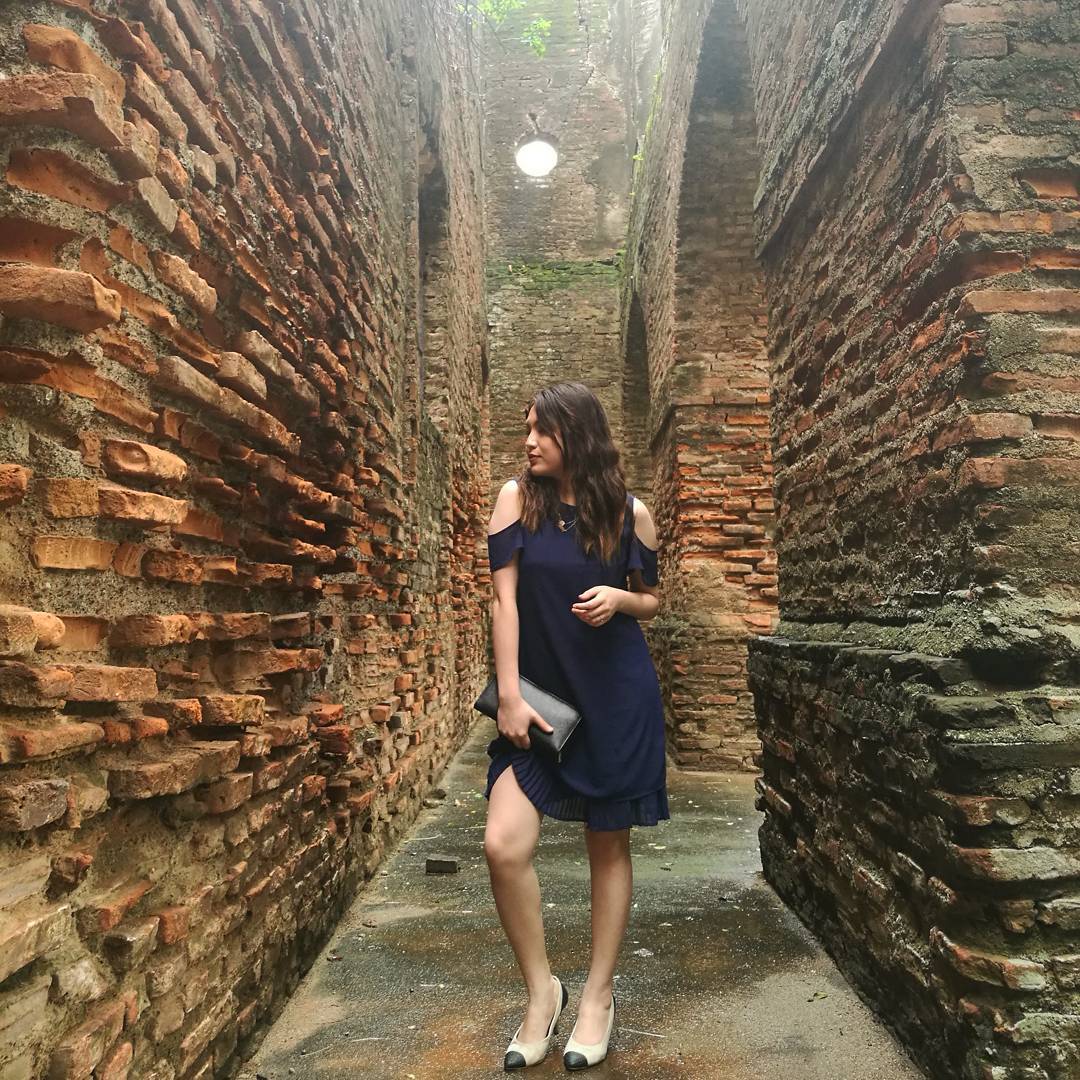 Image credit: @katekuan
Unlike more popular tourist spots in the area, Sarrat Church is peaceful. Beyond the church, there are also ruins by the convent you can explore. Surrounded by trees, it makes a great place for a relaxing walk within historic walls.
In 2009, Sarrat Church was declared as an Important Cultural Property by the National Museum of the Philippines.
Address: Barangay 5, San Vicente, Sarrat, Ilocos Norte
Entrance fee: Free
---
2. Cape Bojeador Lighthouse – functioning lighthouse built during Spanish times
---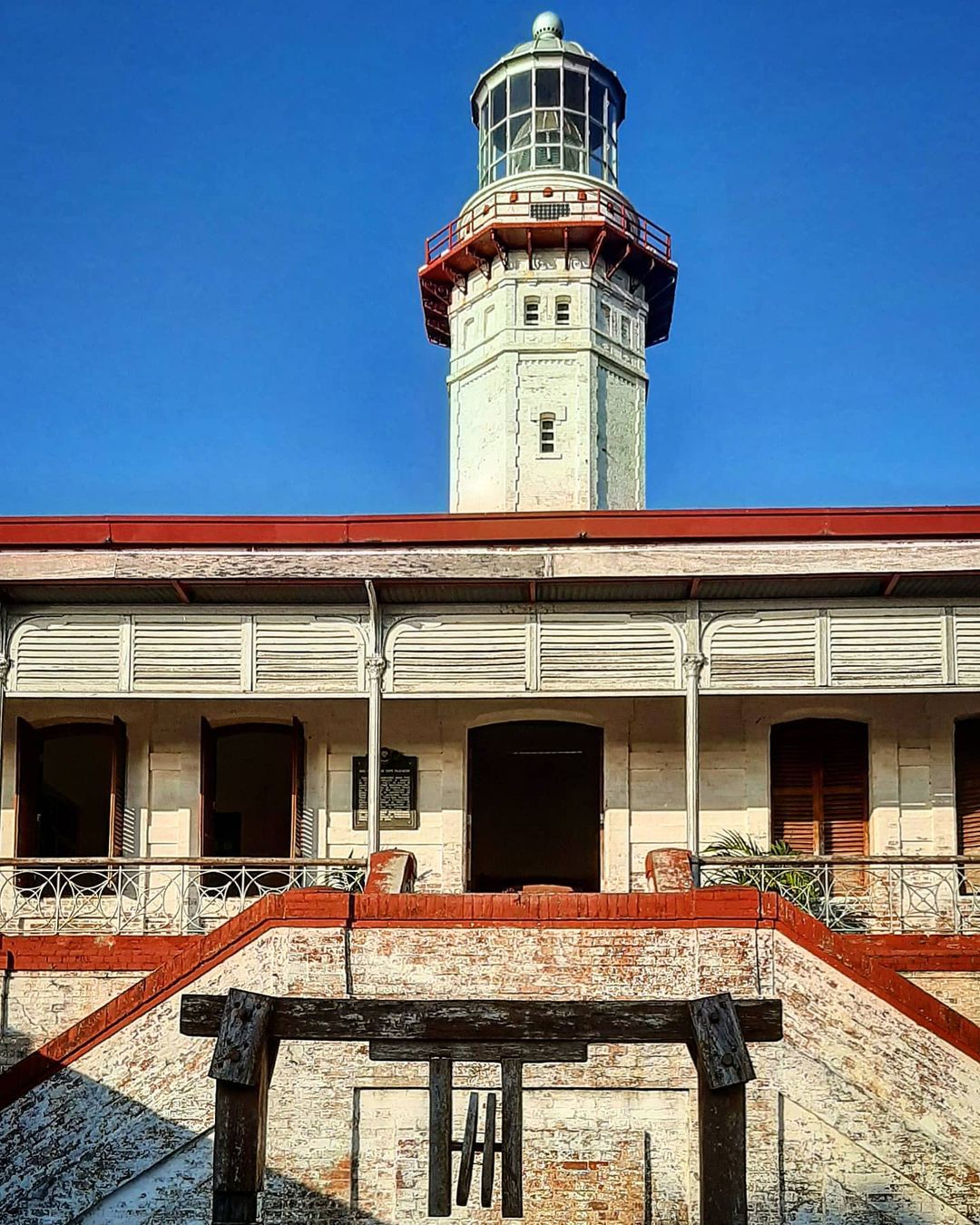 Image credit: @aiyreen
The Cape Bojeador Lighthouse is a massive 66ft tall tower that overlooks Cape Bojeador. It was first lit on 30th March 1892 while the Philippines was still under Spanish rule. In fact, it was used to signal and assist galleons that used to sail by.
Today, at over a hundred years old, the still-functioning lighthouse serves as one of Ilocos Norte's most popular tourist attractions.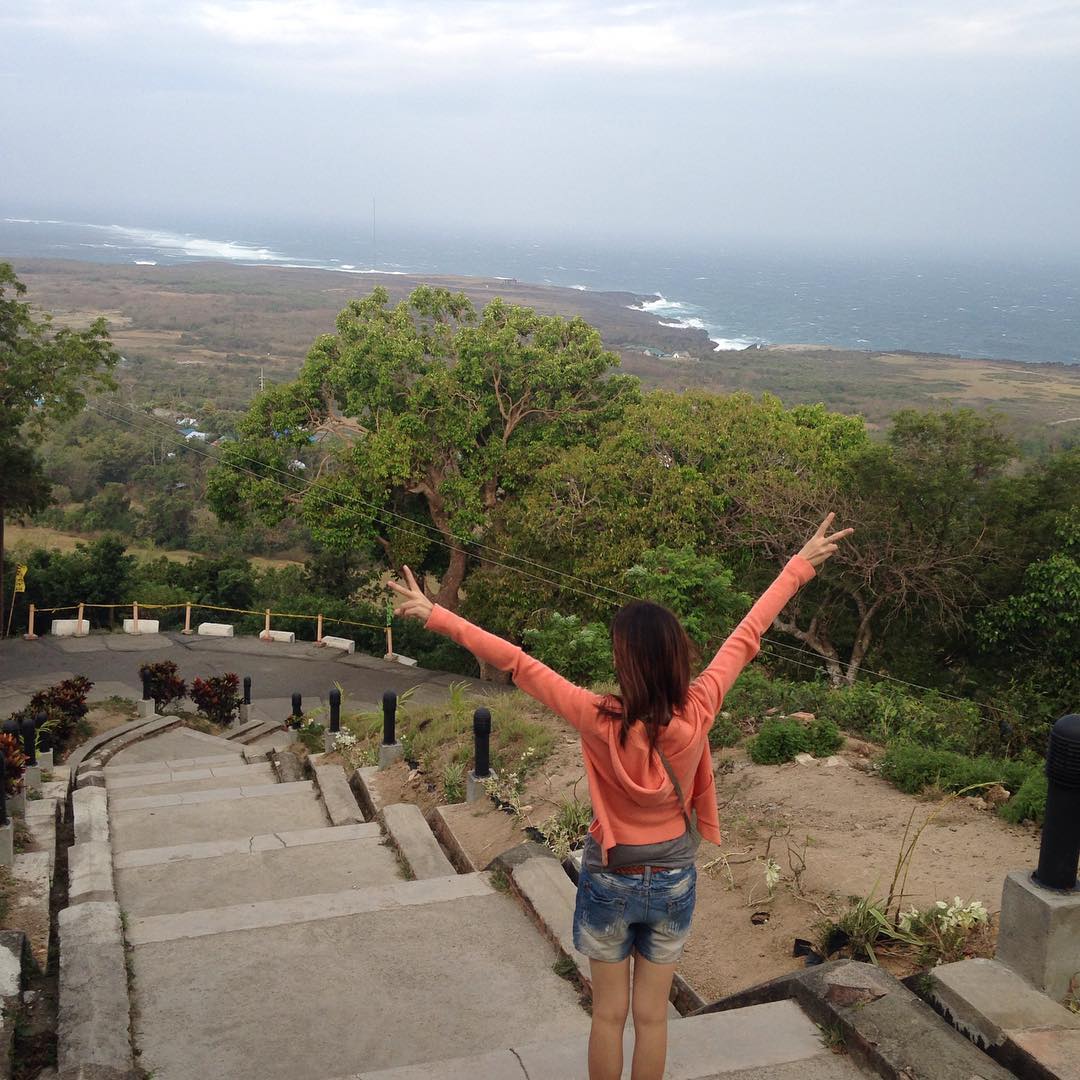 Image credit: @bleshz
Tourists are no longer allowed to climb the lighthouse itself but you'll be greeted by sweeping views of the cape, as well as the West Philippine Sea atop the hill where the lighthouse sits. 
The building by the lighthouse also houses a museum that showcases the place's old lighthouse equipment, including a modest lightkeeper's quarters.
Address: Burgos, Ilocos Norte
Entrance fee: P20 (~USD0.40)
---
3. Patapat Viaduct – scenic bridge built around a mountain
---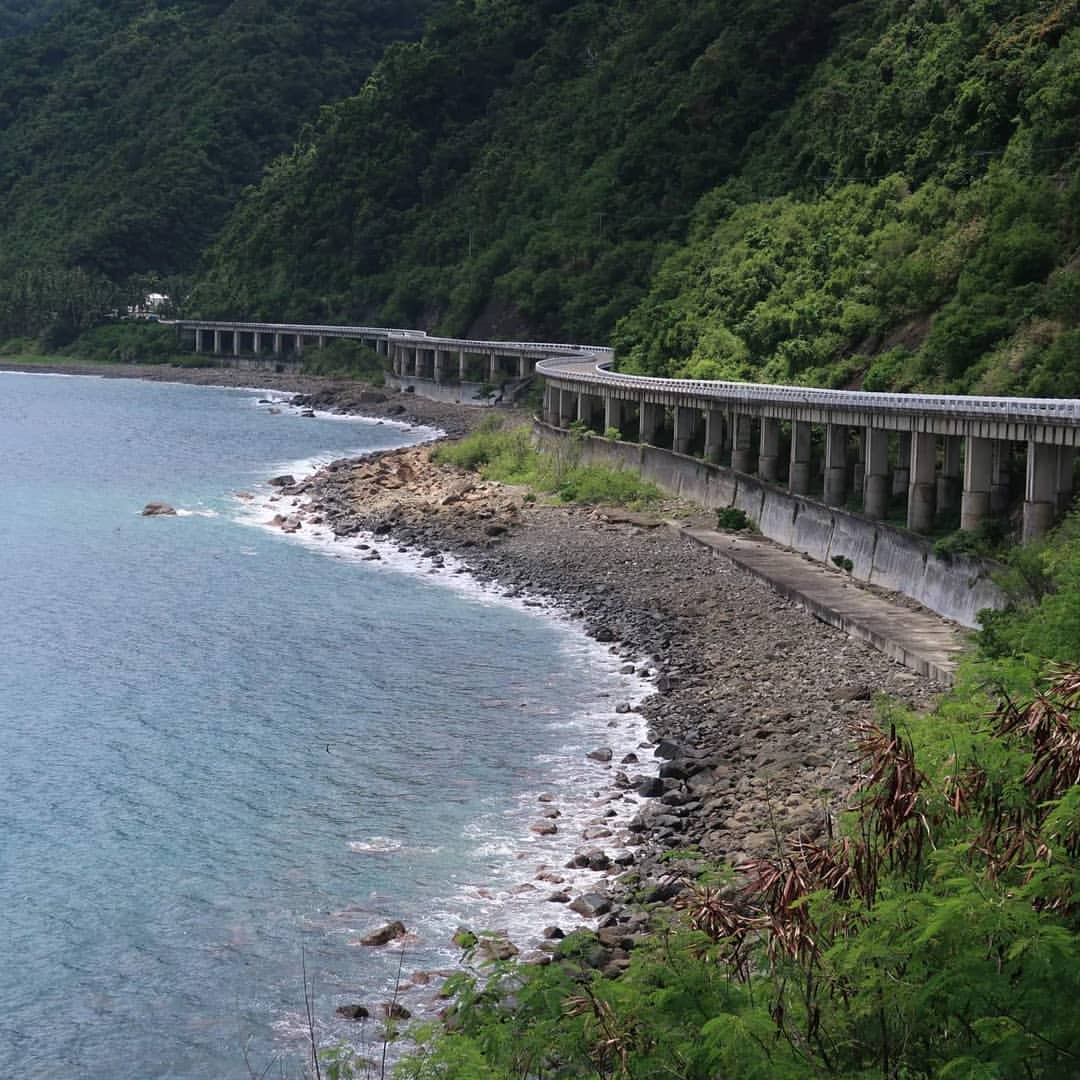 Image credit: @reynadventures
It's quite literally impossible to pass by Ilocos Norte and not get a glimpse of the Patapat Viaduct. This bridge, constructed 31 meters above sea level, wraps around a mountain and gives passersby an unobstructed view of the sea.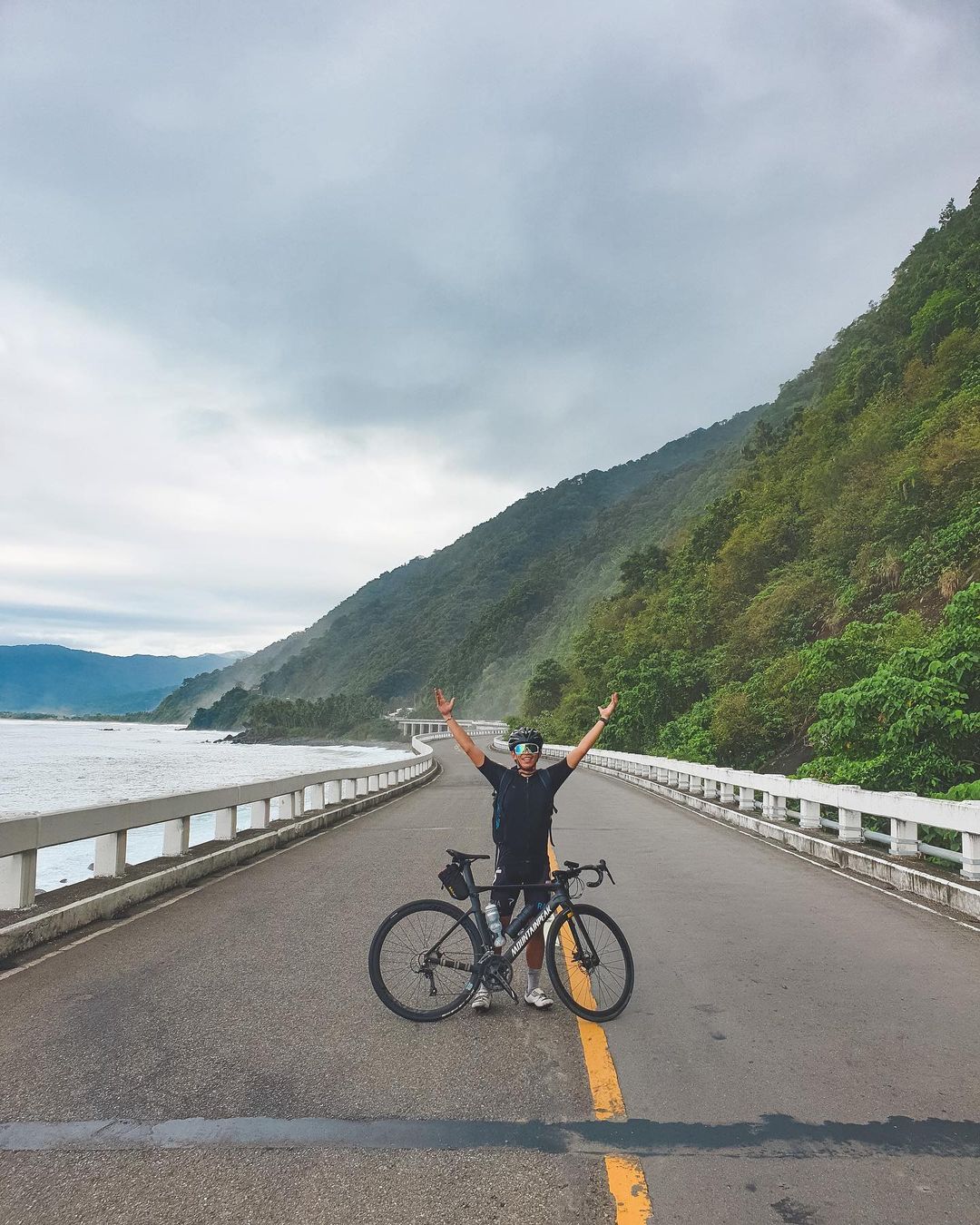 Image credit: @__luiseto
At 1.3km long, the Patapat Bridge is the fifth-longest bridge in the Philippines. It's not usually busy but you should still look out for passing vehicles. Otherwise, it's a perfect spot for photos.
Address: Patapat Viaduct, Ilocos Norte
Entrance fee: Free
---
4. Bangui Windmills – towering windmills lined on the beach
---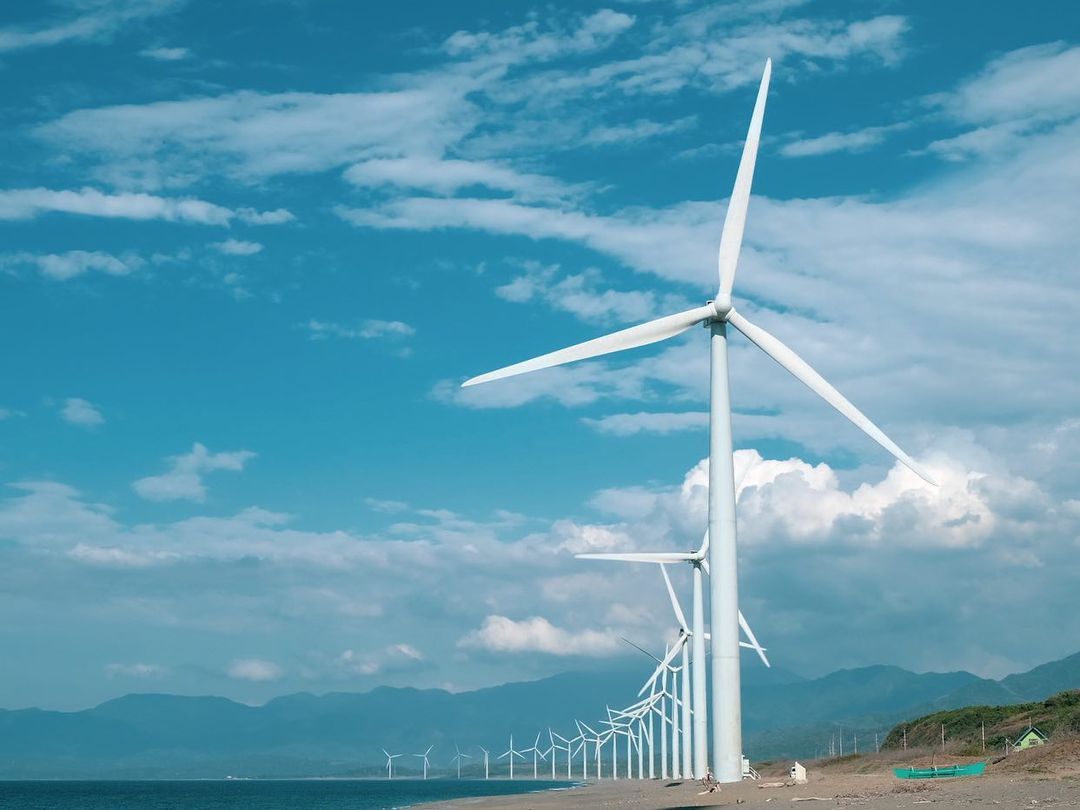 Image credit: @rubber_wrench
If you've ever looked at photos of people hanging out in Pagudpud, you've probably seen these giant structures poking out in the background. 
The Bangui Windmills is one of Ilocos Norte's most popular attractions where you can feel as if you're overseas – somewhere like Switzerland – but still enjoy the tropical breeze.

Image credit: @crozahirah
The windmills naturally stick out because they're 230ft high. But these aren't just for aesthetics. They actually generate a great amount of wind energy that Filipinos get to consume. 
Address: Bangui, Ilocos Norte
Entrance fee: Free
---
5. Paoay Church – iconic Spanish-era church that Ilocos Norte is known for
---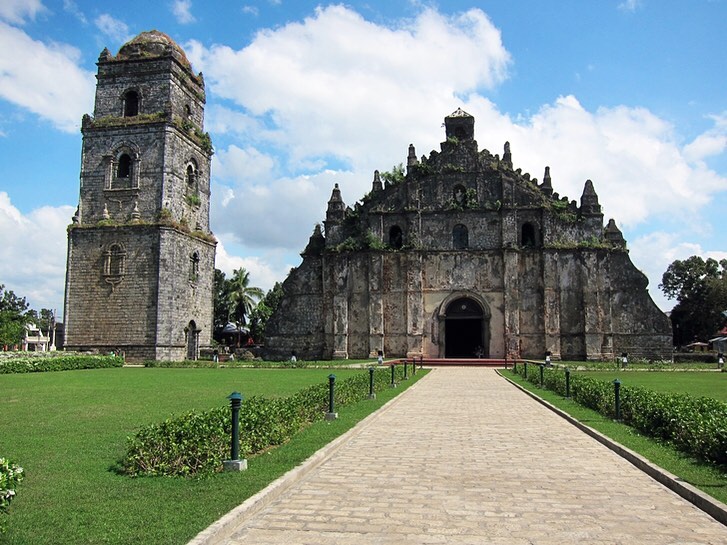 Image credit: @hashleekeith
Saint Augustine Church, better known as Paoay Church, is probably on everyone's list of places to go to in the north, and for good reason. This beautiful Baroque structure took two decades to construct and was completed in 1710. It's famous for the huge buttresses on the sides and back of the church. 
Paoay Church is also another example of Earthquake Baroque architecture. It was declared as a National Cultural Treasure in 1973 and a UNESCO World Heritage Site in 1993.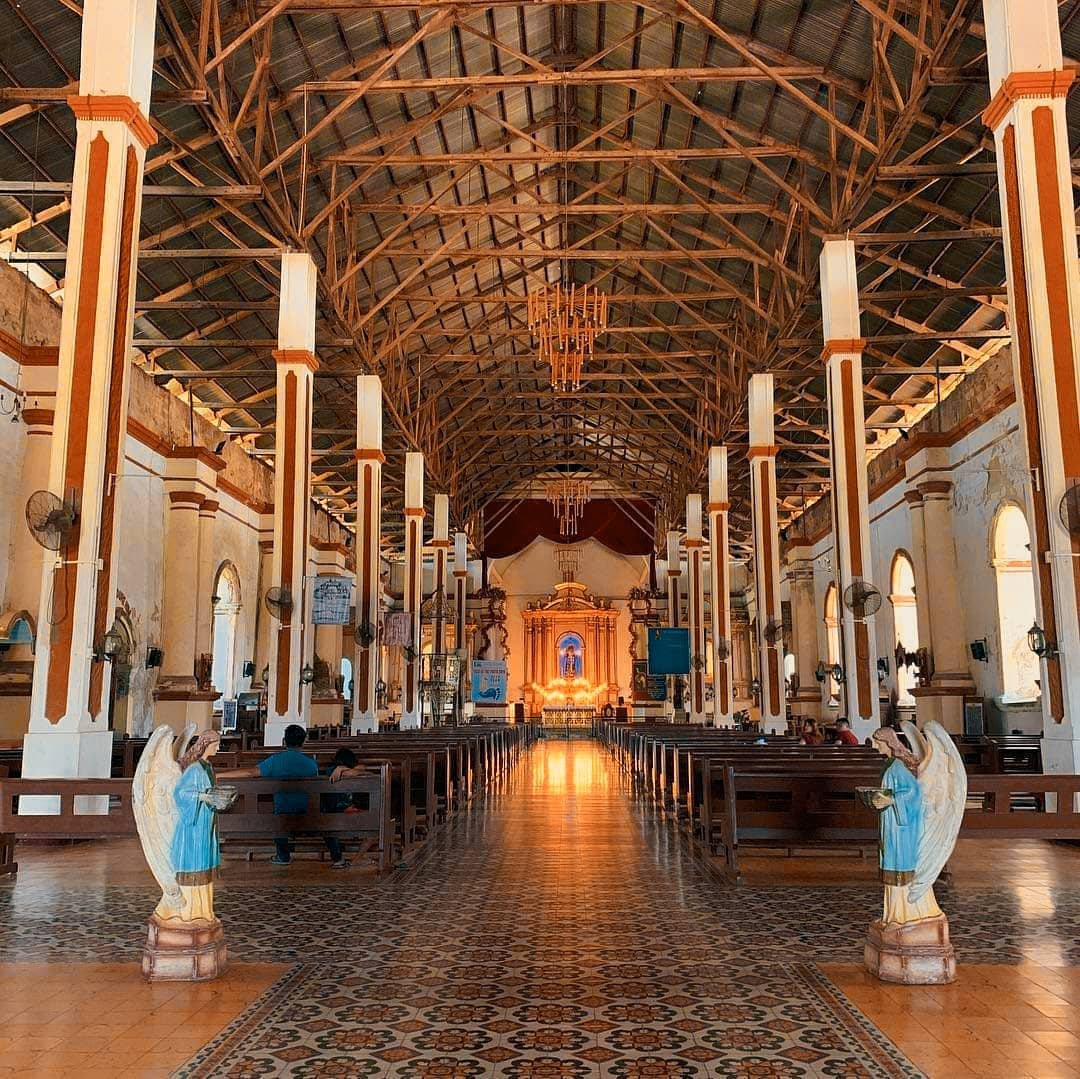 Image credit: @viaa_un
Fans of Thai actor Mario Maurer might also remember this church as one of the shooting locations of Suddenly, It's Magic, a movie he starred in alongside Filipina actress Erich Gonzales.
In front of the church is the Herencia Cafe that serves elevated local cuisine. Their pinakbet (vegetable stew) pizza that comes with a bagoong sauce is definitely a must-try.
Address: Marcos Avenue, Paoay, Ilocos Norte
Entrance fee: Free
---
6. Sinking Bell Tower – Spanish era bell tower that's sinking one inch a year
---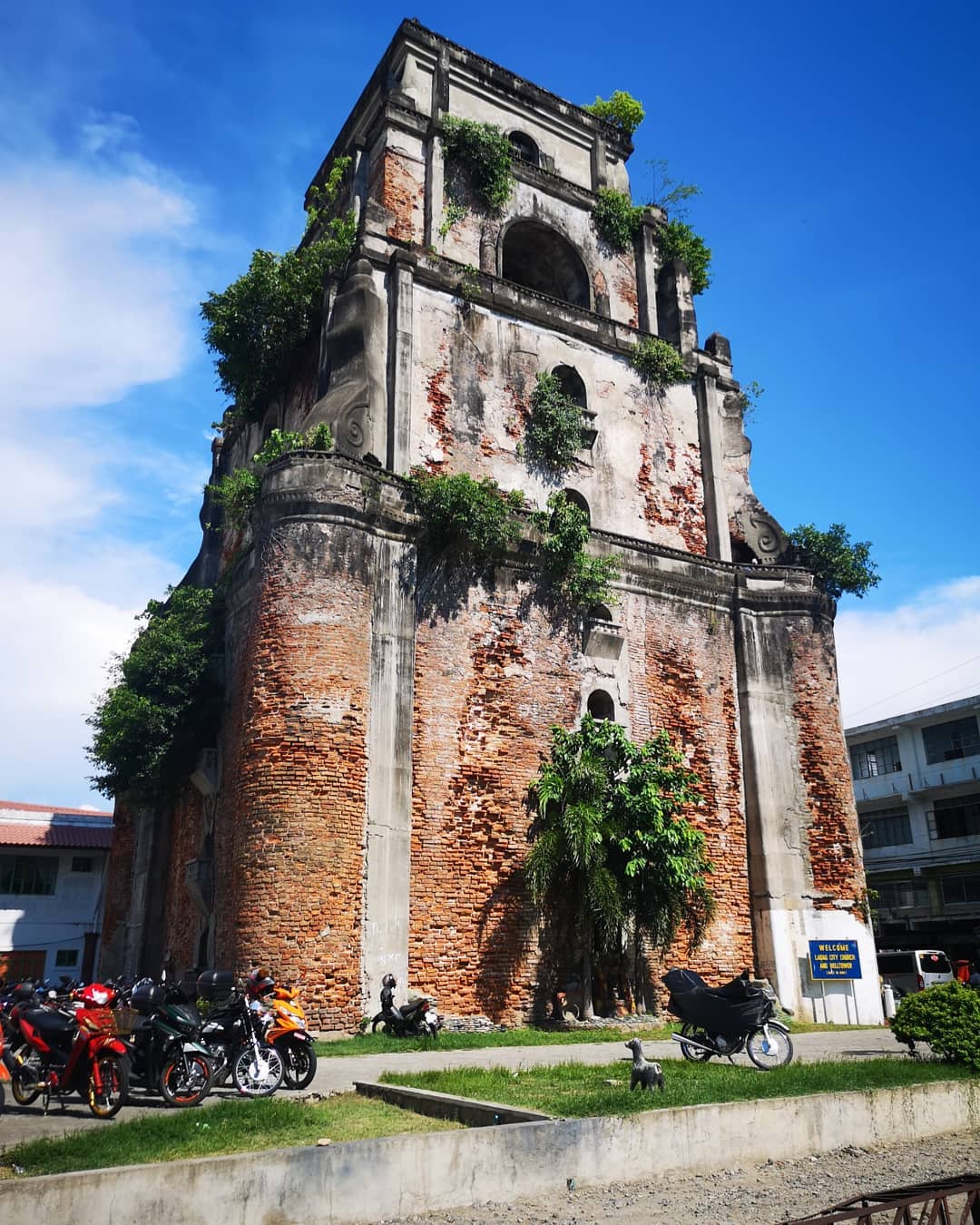 Image credit: @krishayne
Built by Augustinian missionaries in the early 18th century, Laoag's Sinking Bell Tower was said to be originally 150ft tall. Local legend claims that people were once able to ride on horseback into the tower through its gates but now, people would have to scoot down to enter it. 
The structure has mysterious origins which draws in curious travelers. One of the weirdest things about it is that it was built 80 meters from the church it was supposed to be attached to. 
Tourists are now barred from entering the sinking tower for safety, but you're free to take pictures outside it. 
However, the Sinking Bell Tower is also next to Aurora Park which wasn't built in the Spanish colonial period but gives off European vibes with a water fountain with sculptures.
Address: A. Bonifacio, Barangay 14, Laoag City, Ilocos Norte
Entrance fee: Free
---
7. Malacañang of the North – former president's vacation home that's now a museum
---

Image credit: @dasana87 
The Malacañang of the North is a grand mansion that was a gift from former first lady Imelda Marcos to her husband, the late former president Ferdinand Marcos. It is named after the official residence and workplace of the president of the Philippines in Manila called the Malacañang Palace. 
It was one of the properties owned by the Marcoses that were seized by the Philippine government when Marcos was removed from power.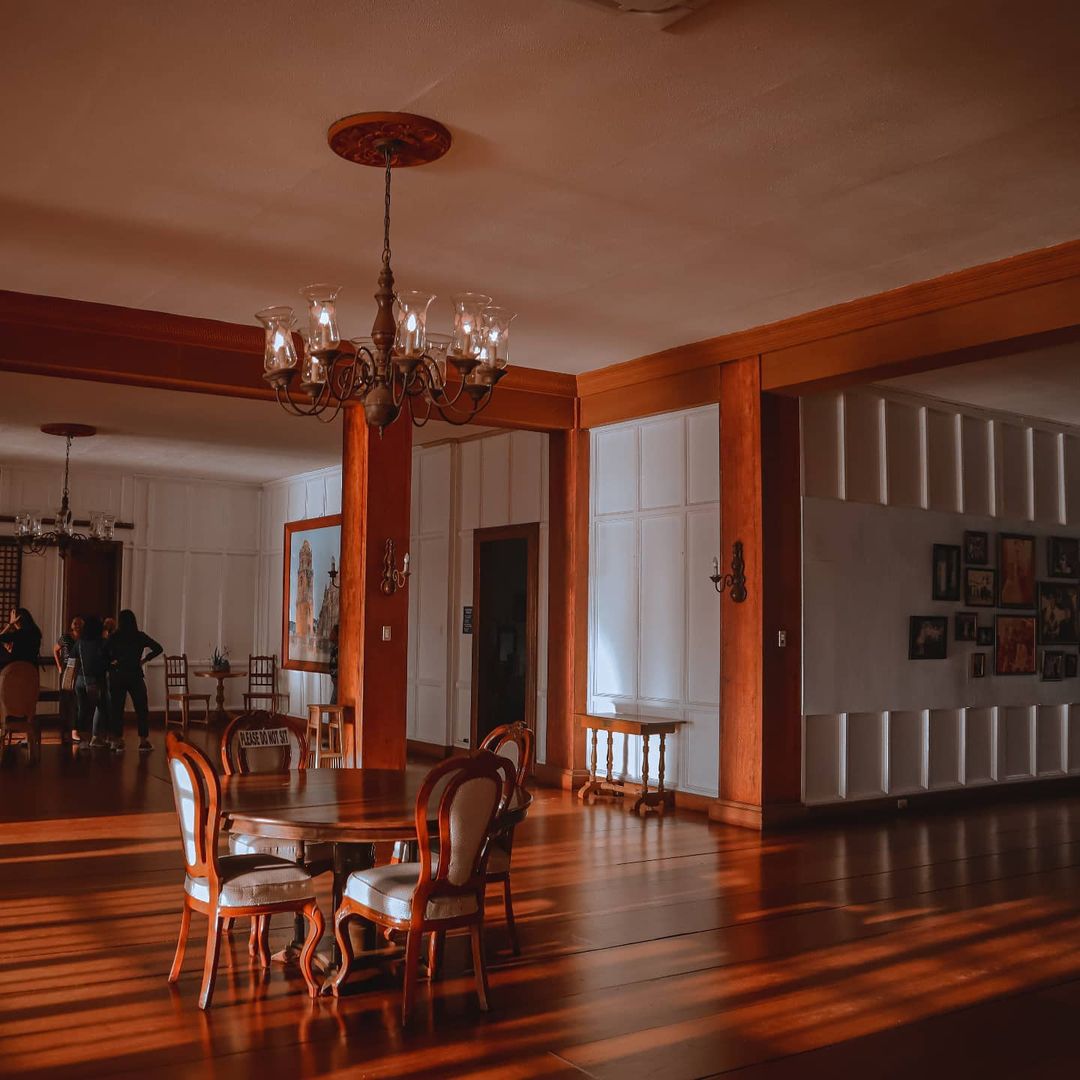 Image credit: @lovecarlajean
This beautiful mansion has a sprawling garden and a view of Paoay Lake. The house itself has a mix of Spanish and Ilocano architecture.
Now that it's a museum, you will get a glimpse of how the Marcos family lived during the former president's 20-year dictatorship at Malacañang of the North.
Address: Barangay. Suba, Paoay, Ilocos Norte
Opening hours: 9AM-4PM, Daily
Entrance fee: P30 (~USD0.60)
---
8. Juan Luna Shrine – former home of historical figures Juan and Antonio Luna
---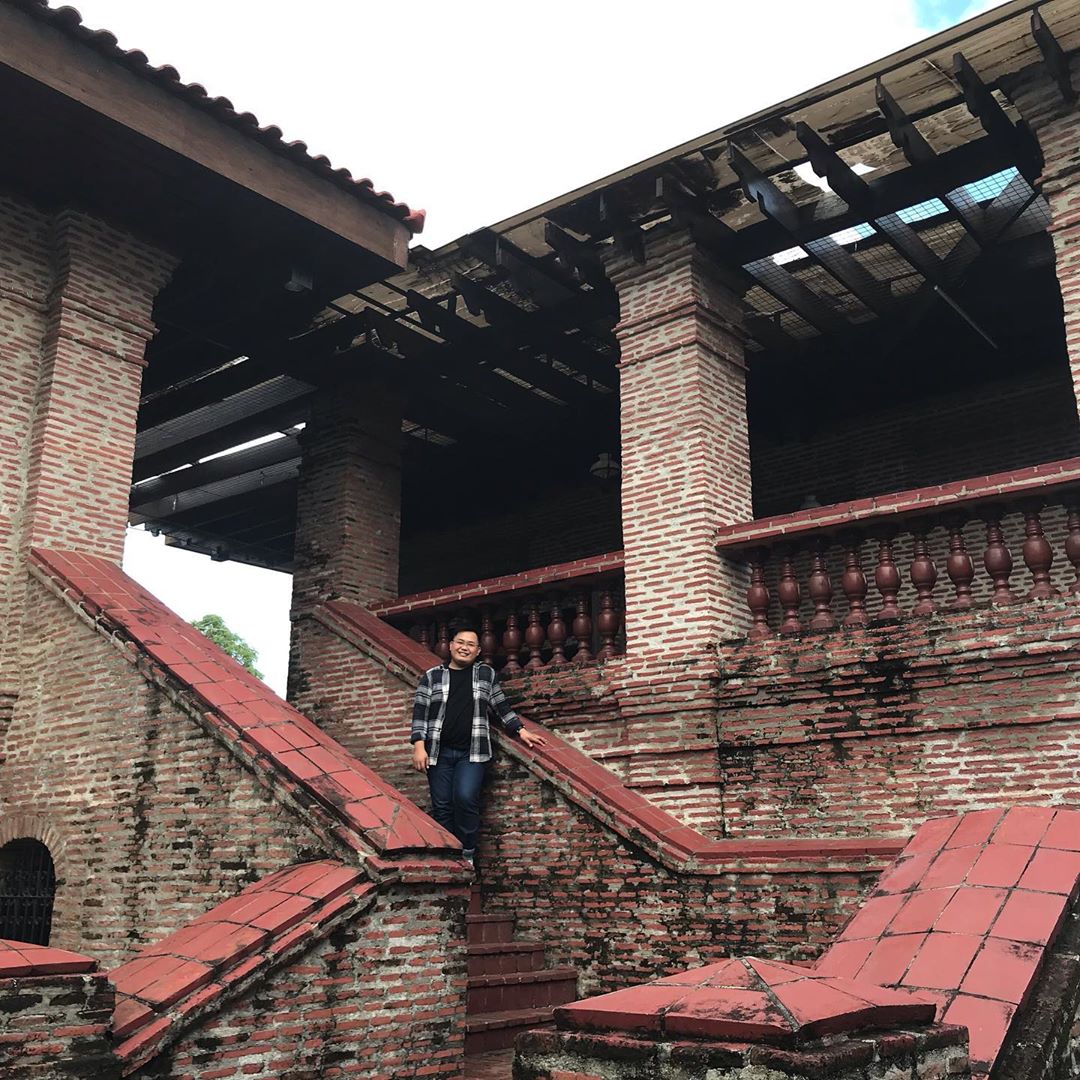 Image credit: @jamesgculmat
Filipinos usually associate Juan Luna with the Spoliarium, his iconic painting that's on display at the National Museum of Fine Arts in Manila. However, many people tend to forget that he was also a revolutionary who fought against the Spanish during their occupation of the Philippines, which is what the Juan Luna Shrine commemorates.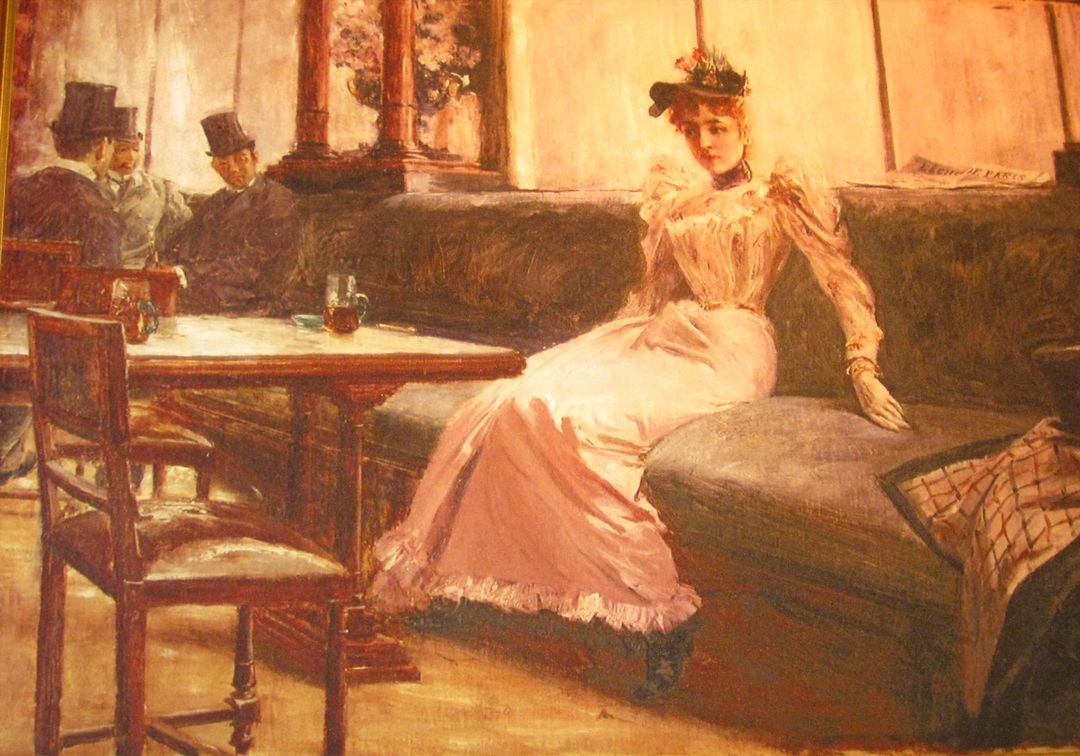 Juan Luna's The Parisian Life
Image credit: @rachelrodulfo
The house itself used to be the Luna family's ancestral home so you'll be able to see authentic furniture and personal belongings used by Luna and his family. Besides the Spoliarium, you'll also see more works from the artist, such as The Parisian Life which is said to depict the male gaze.
The shrine also has items from his younger brother, General Antonio Luna, who was a key character during the revolution as well as the Filipino-American War.
The house is made up of brick interiors and exteriors, making it an imposing structure in their town.
Address: Jose Rizal Street corner Juan Luna Street, Barangay 2, Badoc, Ilocos Norte
Opening hours: Tue–Sun, 8AM-4PM | Closed Mondays
Entrance fee: Free, but they accept donations
Telephone: (077) 677 2295
---
9. Bacarra Domeless Tower – ruins of a bell tower near two other tourist spots you can visit
---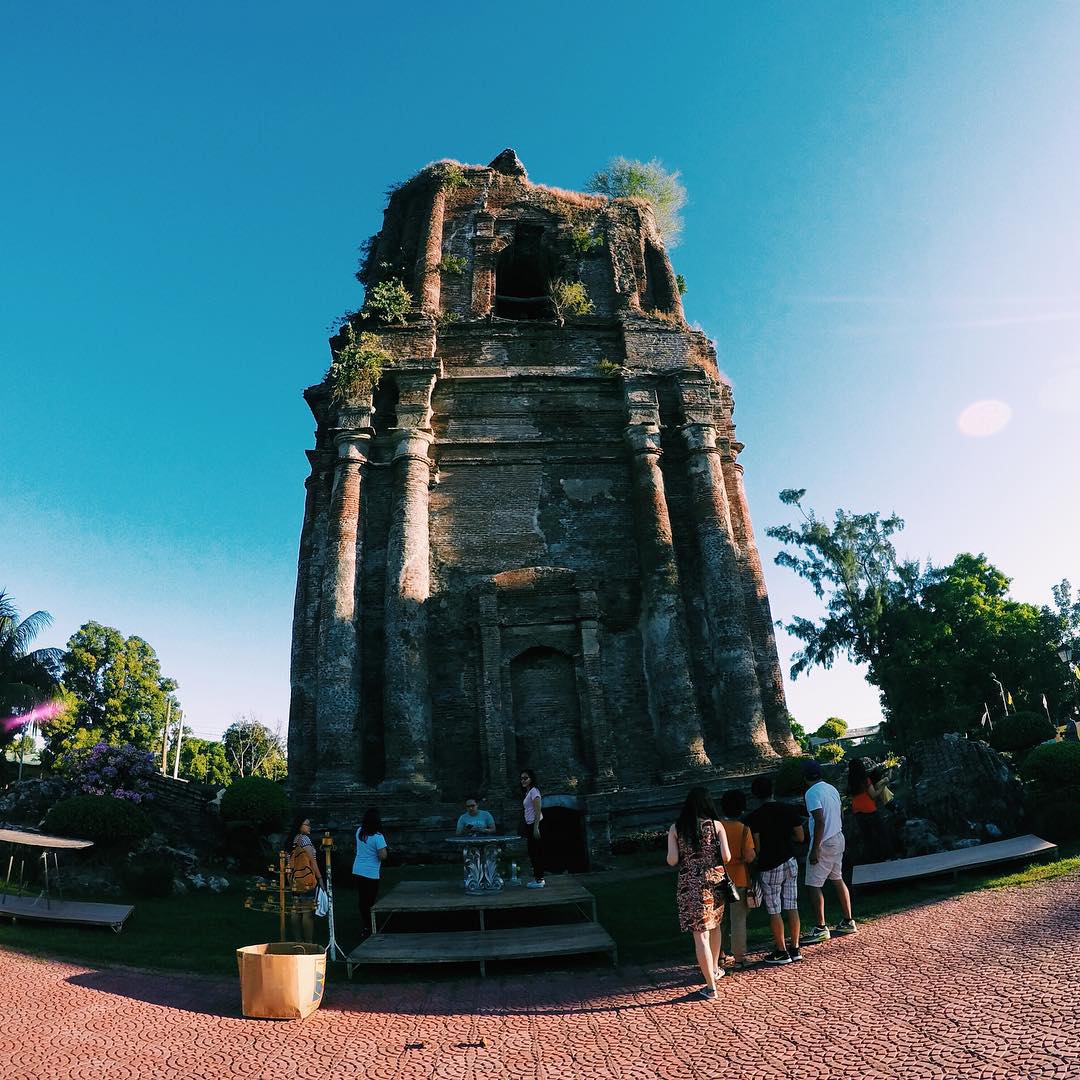 Image credit: @iameckster14
The Bacarra Domeless Tower originally stood at 160ft tall. However, due to strong earthquakes, the tower lost its dome and has become tilted but you can still see the debris at its foot.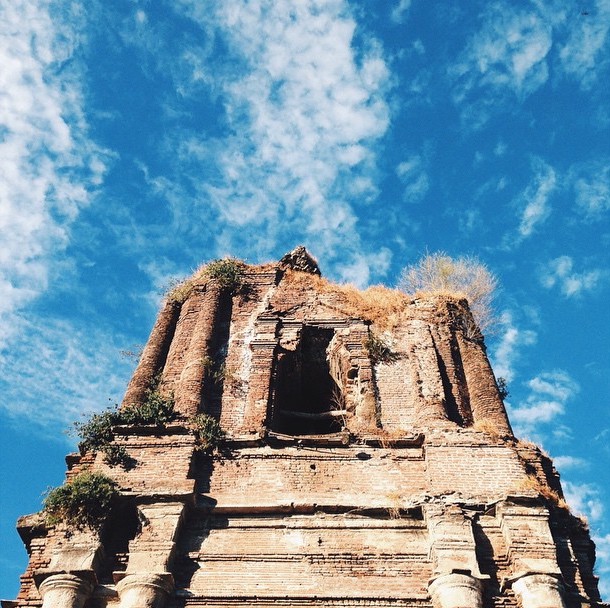 Image adapted from: @kutchaijovi
Behind the bell tower is an old, two-story convent that houses Museo de Bacarra where you'll see religious artifacts from the Spanish colonial times. There's also a garden with an underground tunnel that's said to connect the tower, the church, and the Bacarra River.
The Bacarra Domeless Tower was declared as a National Historical Landmark and a National Cultural Treasure by the National Historical Commission of the Philippines and the National Museum of the Philippines respectively.
Address: M. Castro Street, Barangay Sta. Rita, Bacarra, Ilocos Norte
Entrance fee: Free 
---
10. Taoid Museum – showcases artifacts from ethnic groups in Cordillera
---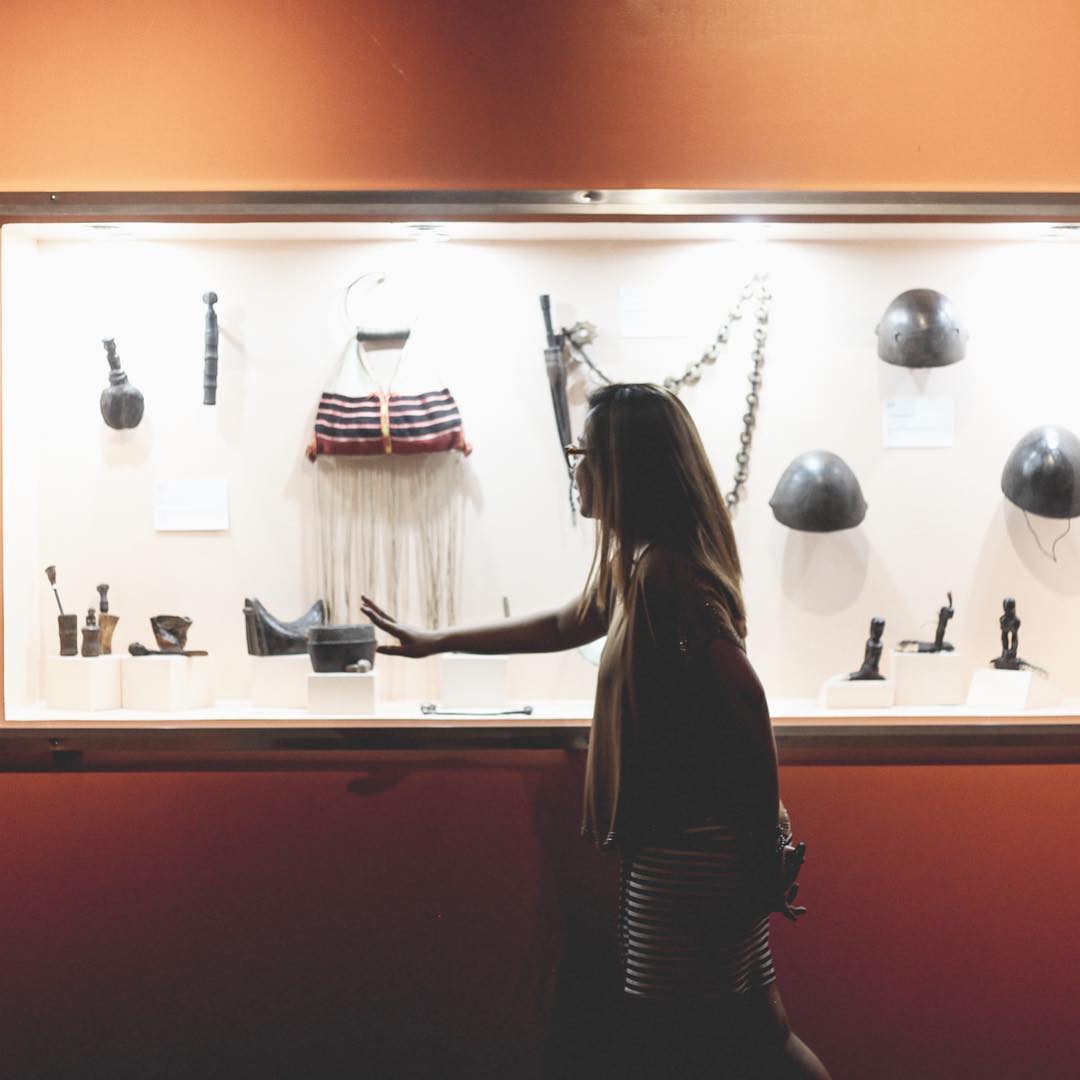 Image credit: @mariannecaye
The Taoid Museum features work highlighting the Cordillera ethnic groups' cultures. Taoid is a word that means "inheritance" in Iloko, so here you can expect to see artifacts from different Cordilleran indigenous groups, their way of life, their traditions, and art preserved for younger and future generations.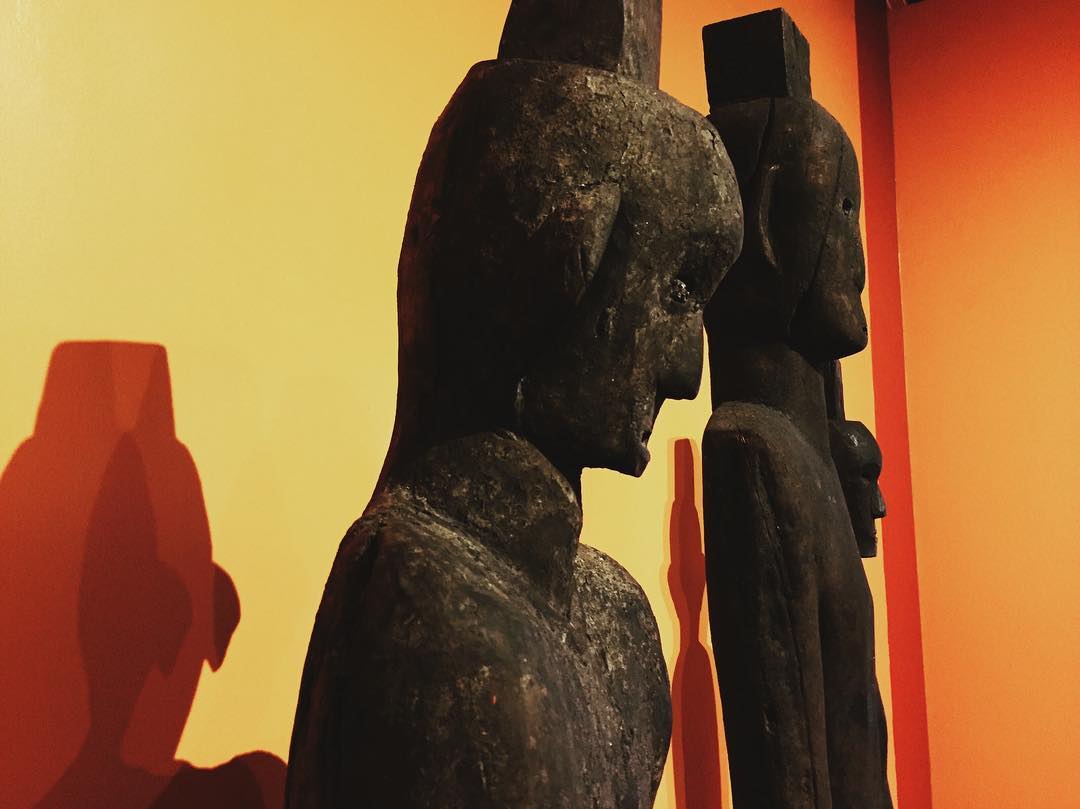 Image credit: @tawwung
Aside from the traditional, the museum also features contemporary art, still taking inspiration from Cordilleran life and culture. Visitors are even allowed to touch some artifacts, making the experience interactive.
Taoid Museum is currently under renovation, but you can follow their Facebook page to be updated on when it's open to tourists again.
Address: Tabacalera Lifestyle Center, General Luna corner Llanes Streets, Laoag, Ilocos Norte
Opening hours: Tue–Sun, 9.30AM-5.30PM | Closed Mondays
Entrance fee: P40/adult, P20/children, seniors, and PWDs
Telephone: 0908 810 8621
---
Budget traveling in Ilocos Norte
---
These tourist destinations listed above prove that there's so much more to Ilocos Norte than the white sand beaches in Pagudpud.  On your next visit to the province, you can visit these locations and learn about our country's rich history, all without breaking the bank.
For safe and convenient touring, you can find tour groups on the Internet that can take you from Metro Manila to these tourist spots as well as book your accommodations.
Also check out:
---
Cover image adapted from: @krishayne, @__luiseto, and @aiyreen
Kim Shelly Tan is a contributor to this article.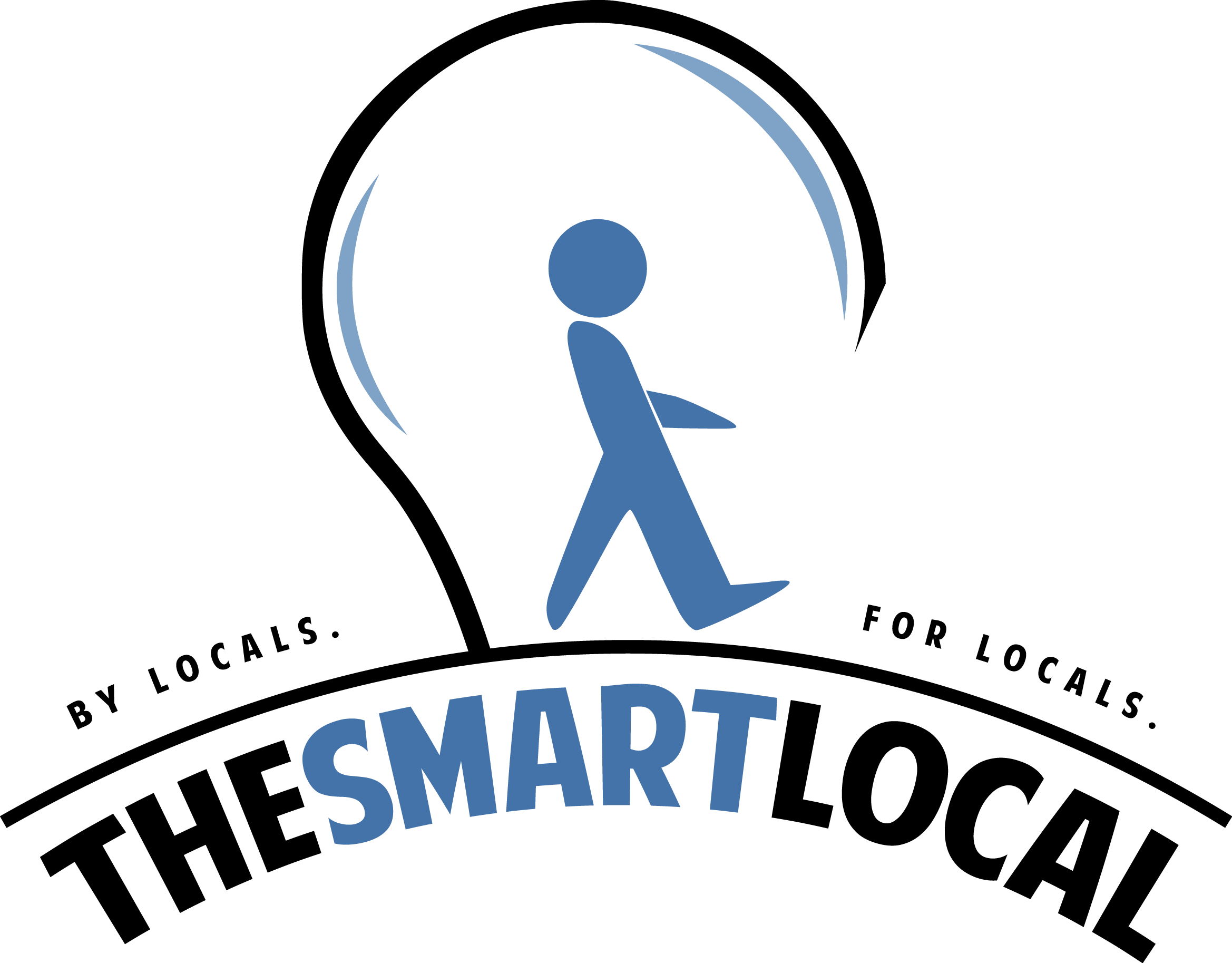 Drop us your email so you won't miss the latest news.