Facts about the P-pop girl group 4th Impact
---
On 26th March, the 4-member girl group 4th Impact released a stunning music video for their new single "Here We Go", creating significant clamor on Twitter. While most of us have heard of this group of sisters with power vocals, some may be wondering about all that transpired in their career after their The X Factor UK stint.
To know more about 4th Impact, below are some 4th Impact facts that'll make you admire the girl group beyond their vocal talent and stage presence.
---
1. All four members are biological sisters
---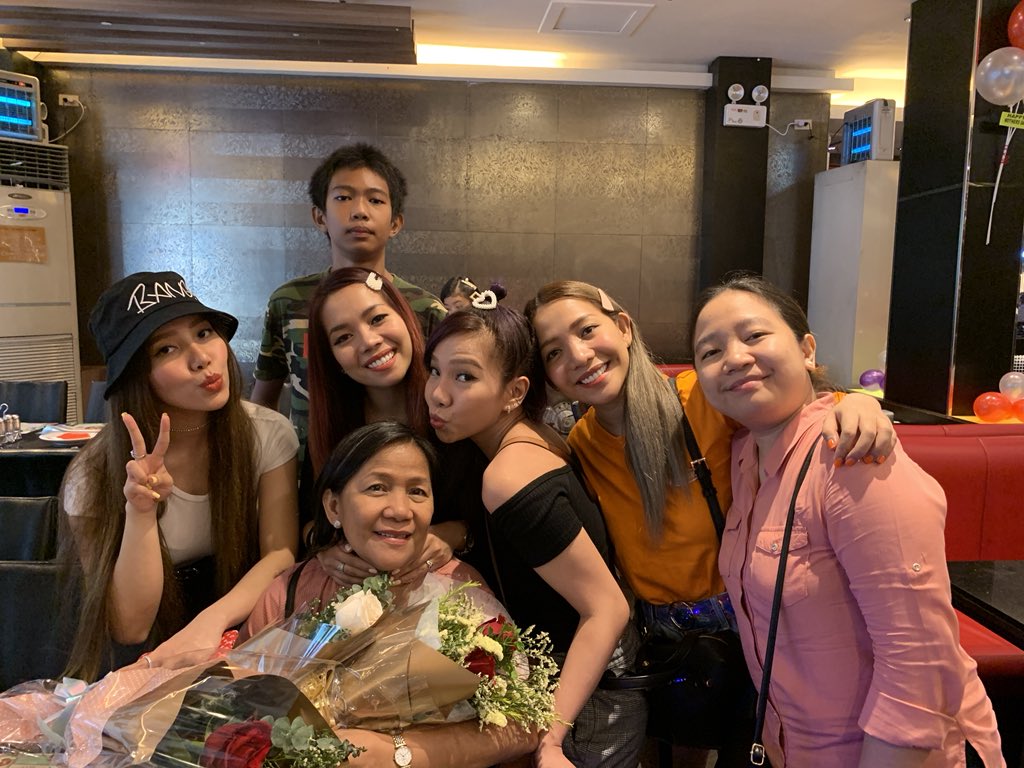 4th Impact with their mother, older sister, and younger brother
Image credit: @4thImpactMusic
4th Impact consists of four biological sisters. By birth order, these are Almira, Irene, Mylene, and Celina Cercado, who are 35, 32, 30, and 26, respectively.
The sisters were originally from Santiago City, Isabela, but they've relocated to Metro Manila to pursue their singing career.
Besides these four sisters, there are two other children in the Cercado family – an older sister and a younger brother.
---
2. They have 73 dogs
---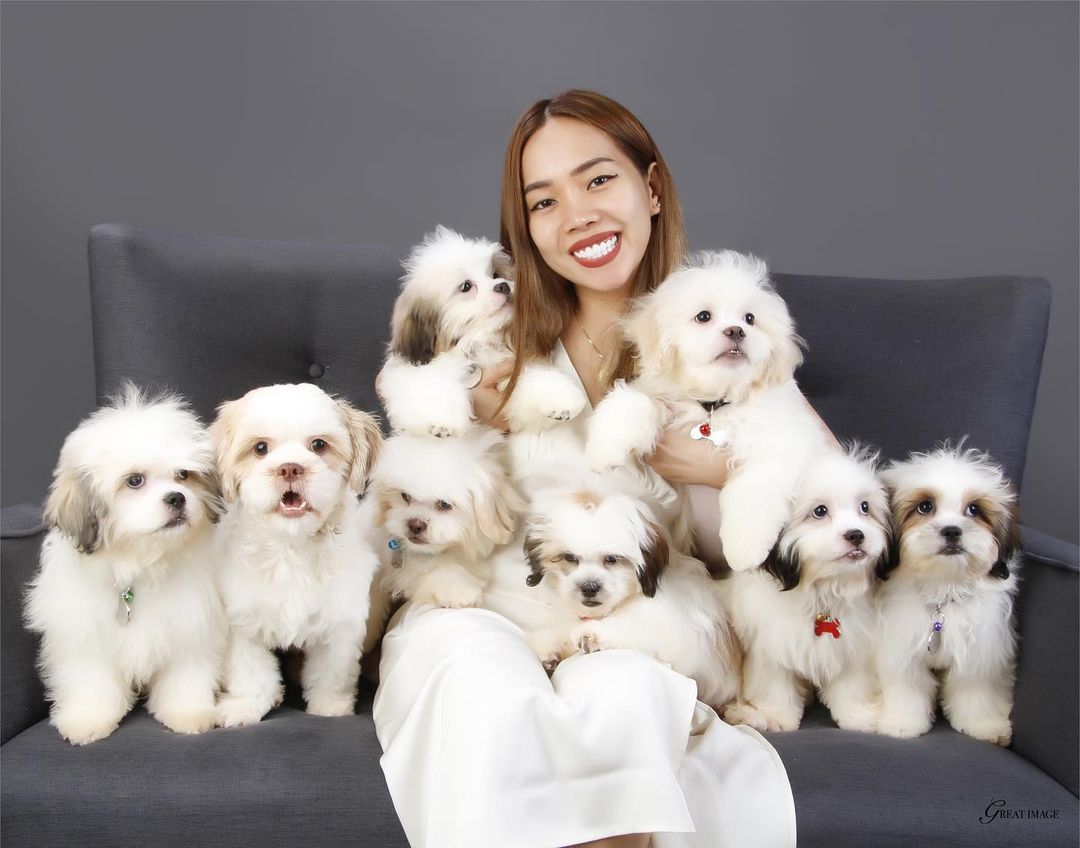 Almira with their Lucky 8 dogs born on 8th August 2021
Image credit: @4thimpact_almira
While it's still normal for families to have 10 dogs, the sisters of 4th Impact have a whopping 73 dogs, most of which are Shih Tzus. Their huge pack started with five pups – Belle, Chloe, Gucci, Chanel, and Bombom – which were gifted to them by fans.
4th Impact introduced each one of their 73 fur babies in a video on their YouTube channel. Besides luxury brands, their pets are also named after cities such as Paris and Tokyo, celebrities such as Ariana and Justin, and food such as Mallows and Nachos.
According to the girls, they try to keep all their new puppies as they consider them lucky charms for their career.
Besides their ~70 Shih Tzus, they also have a couple of older dogs of different breeds, including their first-ever dog, 7-year old aspin (or asong Pinoy, an indigenous dog breed) Hachi.
---
3. They used to call themselves 4th Power
---
4th Impact's The X Factor UK audition
Video credit: The X Factor UK
On their viral The X Factor UK audition clip in 2015, the girls introduced themselves as 4th Power. However, they had to change their name to 4th Impact during the show to avoid copyright infringement.
Before 4th Power, they were also supposed to use their name MICA which came from their initials but there was another X Factor contestant whose name was Mica.
The group has also joined singing competitions under the names The Cercado Sisters, The Cercados, and The Gollayan Sisters after their middle name.
---
4. They've joined several international competitions before The X Factor UK
---
4th Impact's Superstar K6 Audition
Video credit: Jf B
With their powerful voices, it is no doubt that the Cercado sisters are konteseras or people who regularly join competitions.
They began competing internationally as a group in 2006 at the World Championships of Performing Arts. For their first overseas stint, they brought home 16 gold medals and were named Junior Vocal Group Grand Champion.
They joined the same competition in 2013 and emerged the Grand Winner in the Senior Vocal Group Category, with 20 gold and four silver medals.
The Filipino girl group was also the only foreign contestant at the sixth edition of the South Korean talent competition Superstar K in 2014 where they joined under the name MICA and finished in eighth place.
At The X Factor UK, 4th Impact was eliminated during the quarter-finals, emerging in fifth place.
---
5. They were rejected by The X Factor Philippines
---
4th Impact at The X Factor UK
Video credit: The X Factor UK
In an interview with Gulf News, Almira shared that the group tried for The X Factor Philippines before joining The X Factor UK. But despite their immense talent, they were rejected.
"When we auditioned for [The] X Factor Philippines, we were told that we did not make it past the auditions because we lacked star quality," Almira told Gulf News. "We also didn't have connections. We don't have the right manager, the right person to give us a break."
Since they couldn't enter the Philippine music industry easily, they had to work hard to join international competitions, hoping to get their big break.
---
6. Their first EP and album failed to reach commercial success
---
4th Impact's 2017 release "Unleash The Diva"
Video credit: ABS-CBN Star Music
4th Impact made several releases before "Here We Go", but these failed to launch the group into mainstream popularity.
The group released the self-titled The Cercado Sisters EP under Viva Records in 2008 and The Cercado Sisters: Unstoppable! under Saturno Music in 2014, but both didn't reach commercial success.
In January 2017, after their The X Factor UK stint, they also released the original debut single "Unleash The Diva" with Star Music Philippines.
Despite not being able to break into the mainstream music scene, though, the group was often invited to perform in shows locally and abroad. They even held concerts in the Philippines, Dubai, Qatar, New Zealand, and Australia.
---
7. They've been under many different music labels
---
4th Impact's latest MV
Video credit: 4TH IMPACT
Besides Viva Records, Saturno Music, and Star Music Philippines, 4th Impact also signed with the US-based Granda Entertainment and We R 1 Music Group in November 2017.


One of the comments on one of the group's earlier music videos
Fans often criticized the group's previous labels for "low quality" releases which were seen as the reason why the girls didn't become popular despite their immense talent.


"It makes a difference when they're in an agency that manages their talents well," a comment on 4th Impact's "Here We Go" MV reads
Finally, 4th Impact joined ShowBT Entertainment and Sony Music Philippines in October 2021. On 25th March 2022, they released their first comeback music video "Here We Go" which fans praised for its high production quality.
---
P-pop girl group 4th Impact starts anew
---
Despite having gone through a lot in their career, 4th Impact never gave up on their dreams which certainly makes us look up to them even more.
We wish these girls the best as they continue reaching for mainstream success under their new management.
Also check out:
---
Cover image adapted from: The X Factor UK and @4thimpact_almira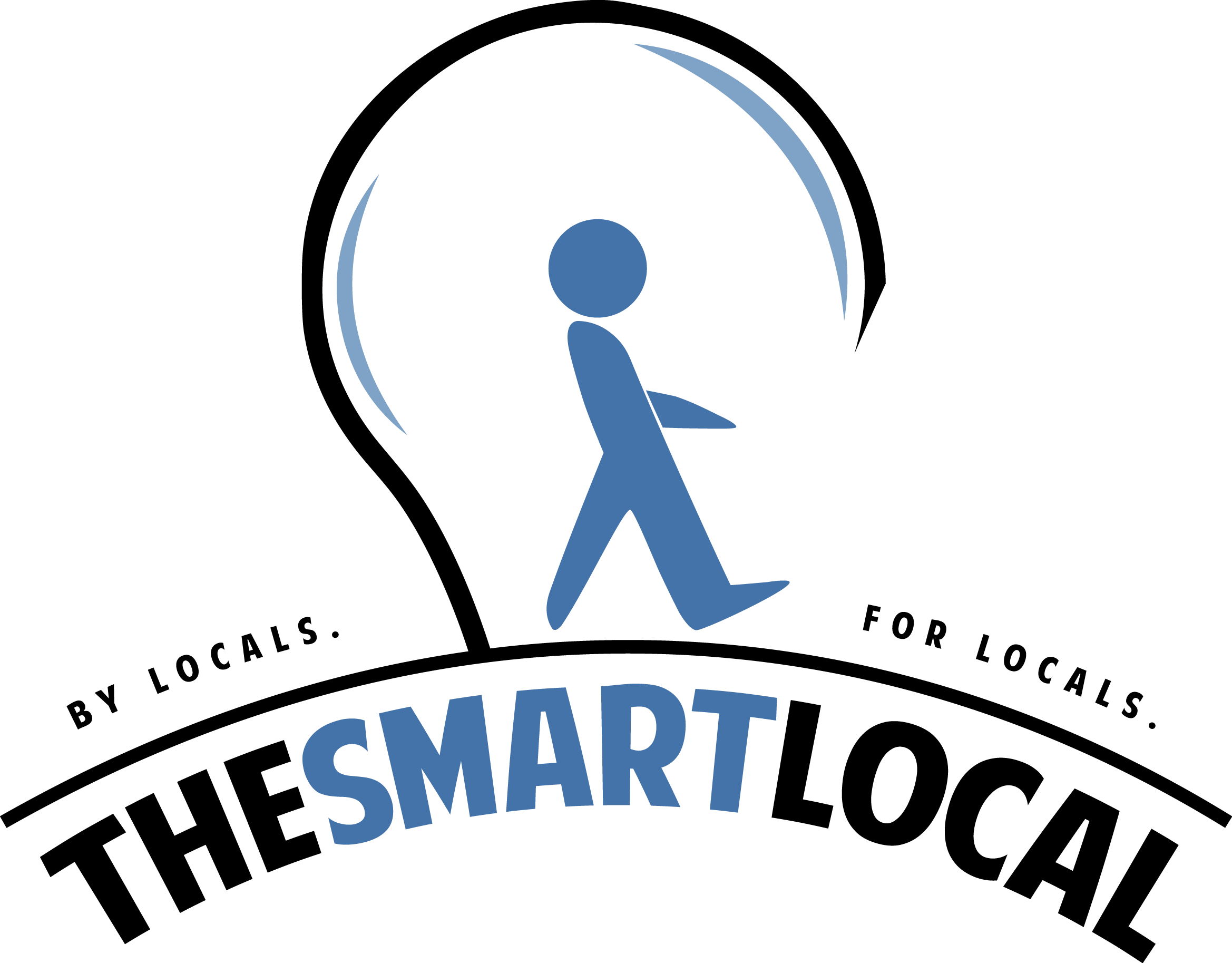 Drop us your email so you won't miss the latest news.