Youn Dongyeon facts
---
K-pop has increasingly been introducing idols of different ethnicities, including Filipinos. More recently, there has been the Filipino-Argentinian K-pop idol Chanty and HORI7ON, the first all-Filipino boy group to promote in South Korea. But for a long time, the title of the first Filipino K-pop boy group member has yet to be taken.
Finally, in October 2023, half-Filipino and half-Korean Youn Dongyeon debuted in the K-pop boy group POW. Check out these facts about Youn Dongyeon that can instantly turn you into his fan.
---
1. He is 20 years old
---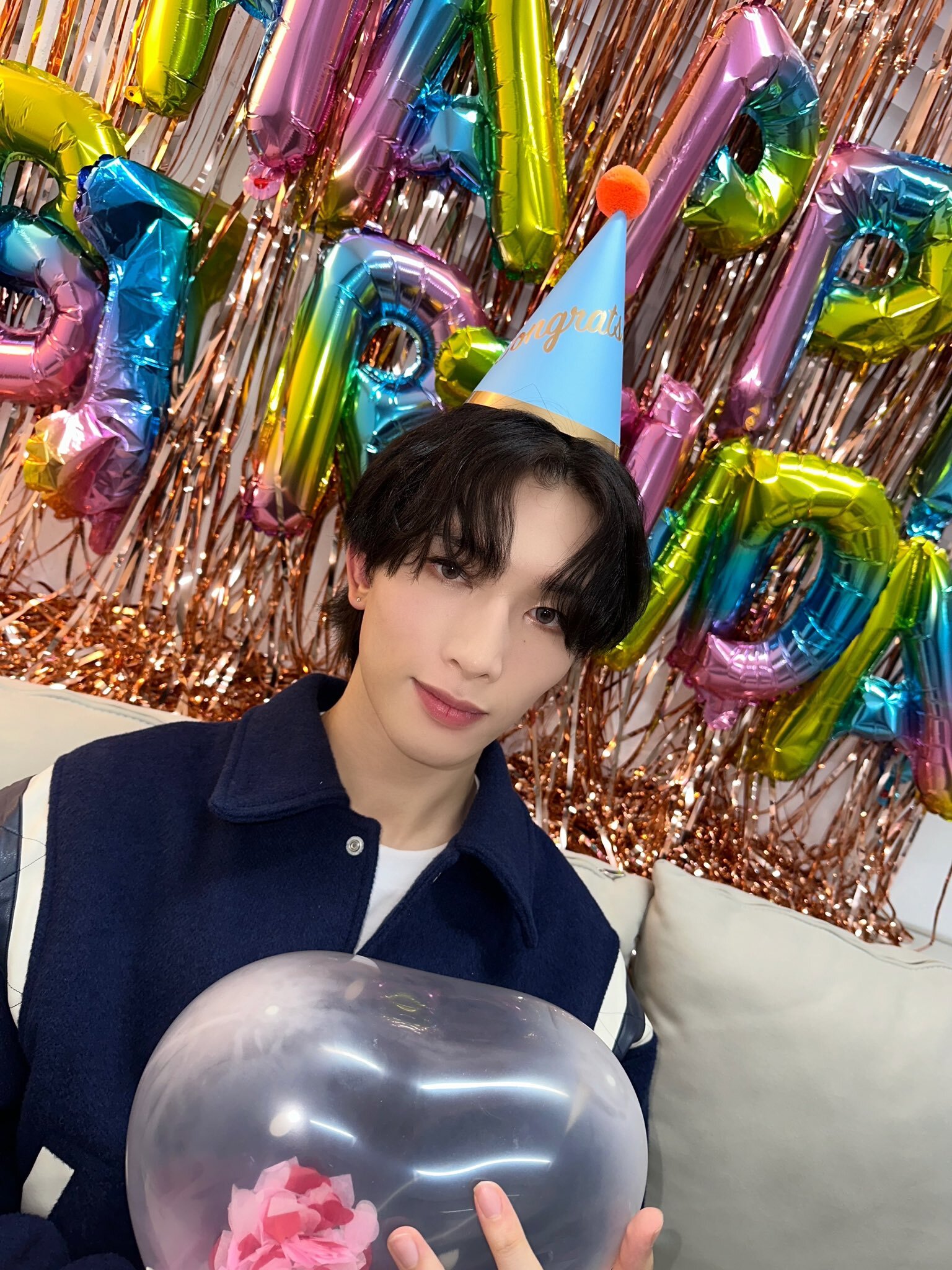 Youn on his 20th birthday.
Image credit: @pow_grid via Twitter
On 26 September 2003, Youn Dongyeon was born in Sejong, South Korea to a South Korean father and a Filipino mother. His English name is Justin Lajo.
Youn has known that he wants to be an idol since middle school and has worked hard to fulfill his dreams ever since. His mom even shared that he started copying mirrored dance practices on YouTube at that age.
---
2. He can speak fluent English
---
Video credit: @jeinohjane via TikTok
In an interview in the Arirang K-pop show After School Club, Youn was complimented for speaking English fluently. When asked how he learned, he said he studied the language little by little.
Of course, being born and raised in South Korea, Youn's first language is Korean.
---
3. His mother is from Negros Occidental
---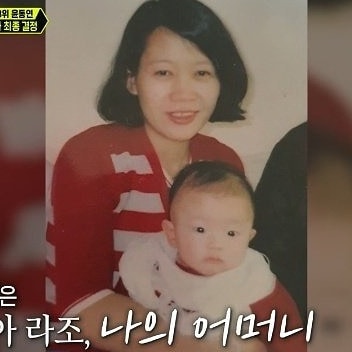 Baby Youn Dongyeon with his Filipino mom, Crizelia Lajo.
Image adapted from: SBS Entertainment via YouTube
Youn's mother, Crizelia Lajo, is from Negros Occidental, a province in the Western Visayas region in the Philippines.
The half-Filipino K-pop idol seems to have a tight relationship with his Filipino mom. In fact, Youn revealed that he considers his mom as his number 1 fan.
"When K-pop became popular in her country, the Philippines, she supported my dream of becoming an idol," he shared before his 5th round performance on Loud.
True enough, his mom diligently urged people to support her son on Facebook during his Loud stint, asking them to vote for Youn.
---
4. He joined the K-pop boy group survival show Loud
---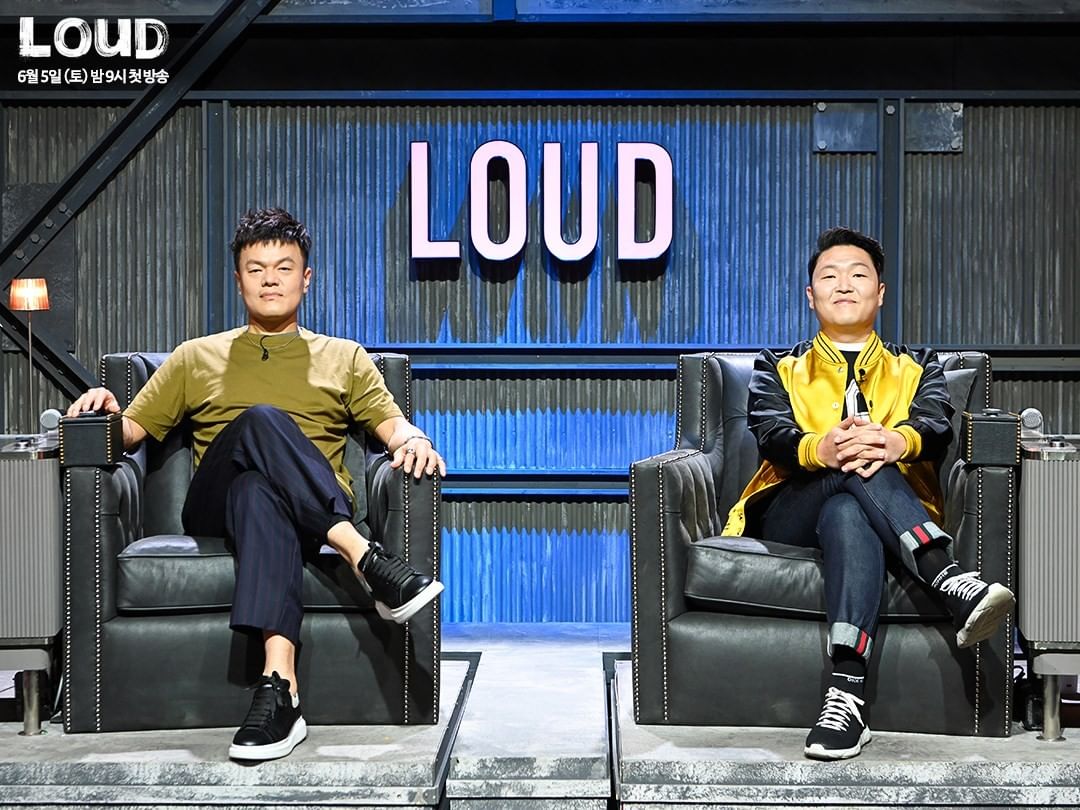 Loud judges – JYP Entertainment CEO Park Jin-young and P Nation CEO Psy.
Image credit: @sbs_loud.official via Instagram
Youn auditioned for Loud in late 2020 at age 17. For his audition, he performed a powerful dance cover of BTS' song My Time.
Loud is a K-pop survival reality show that aimed to debut 2 separate K-pop boy groups. The members were chosen by entertainment company CEOs Park Jin-young or JYP of JYP Entertainment (JYPE) and Psy of P Nation through eliminations.
The show had auditionees from 64 countries and began with 73 contestants, including Youn.
---
5. He was chosen to be a JYPE trainee
---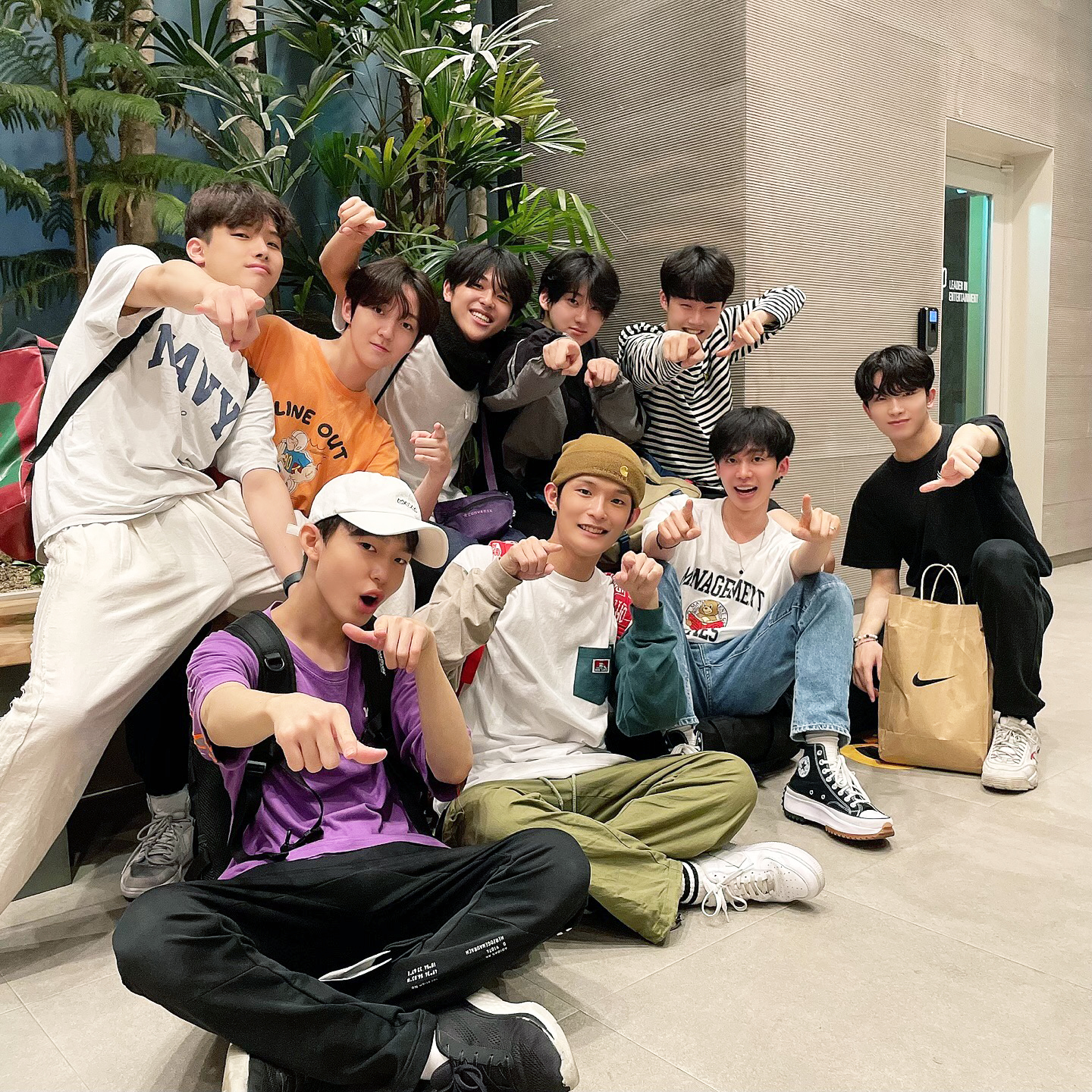 The 9 members of JYPE Loud, including Youn (far right, in black).
Image credit: @JYPELOUD via Instagram
After passing all 5 casting rounds of the reality show Loud, Youn competed in the debut group survival portion. During this part of the competition, the contestants were already divided into 2 boy groups but could still be eliminated. 
Youn was chosen by JYP to join his trainee group along with 8 other participants. On the other hand, there are 10 contestants in the P Nation group.
Unfortunately, Youn was eliminated in the 7th round, ending his Loud bid. The 2 K-pop groups that emerged from the competition are P Nation's TNX and a 5-member JYP boy group that has yet to debut.
---
6. He's proud to be Filipino
---
Video credit: SBS Entertainment via YouTube
During his audition for Loud, Youn used the word "Philippines" to describe himself.
"This word means a lot to me. The Philippines is my mother's home country and my second home. Without it, I wouldn't have been able to dance or stand on this stage," he explained.
In fact, rapping about his multicultural background got him cast into the JYPE trainee group. He performed Burn It Up by Wanna One but changed some of the lyrics.
The rap lyric "two different-colored blood burn me up" which Youn wrote impressed the judges, especially JYP. 
The JYPE agency CEO said it was what made him decide to cast Youn into the JYPE trainee group.
"He told his story through the lyrics with confidence," JYP said. "None of the other rap verses I saw [sic] on Loud pierced my heart this deeply."
---
7. He's skilled in dancing, singing, and drawing
---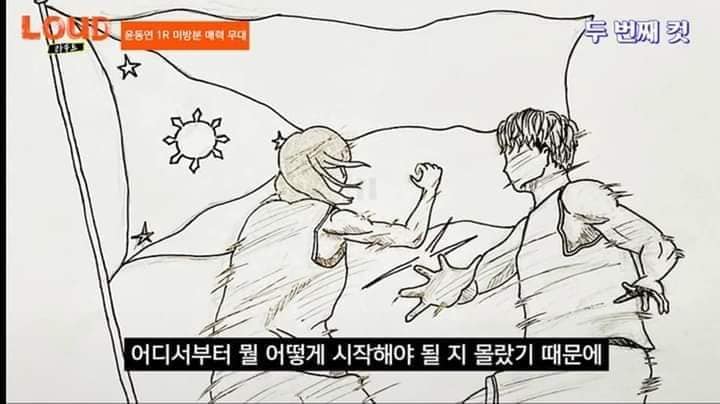 Youn's drawing of him and his mother with the Philippine flag which he shared during his audition
Image adapted from: SBS Entertainment via YouTube
As an aspiring K-pop idol, Youn's specialty is dancing but he also sings well.
More impressively, he remains stable during his performances, meaning he sings well even when dancing a difficult choreography. This can be seen in his Round 3 performance in Loud when he covered I Need U by BTS with his groupmates.
On top of these, Youn also has a talent in art, as seen in the drawings he used to show the judges his life story during his audition.
---
8. He juggled his studies and idol training
---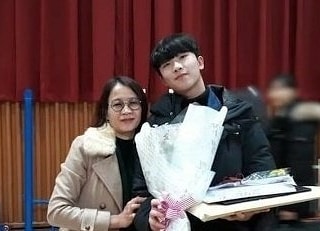 Youn's junior high school graduation picture taken with his mom
Image adapted from: SBS Entertainment via YouTube
After his Loud elimination, Youn continued his education. In January 2022, his mother posted a Facebook update about Youn graduating senior high school.
But he never gave up on his dream of becoming a K-pop idol. While studying, he trained with the entertainment agency Fantagio where he was rumored to debut before he was announced to be a GRID Entertainment boy group member.
---
9. He's the first Filipino K-pop boy group member
---
A performance of the title track of POW's debut EP, "Favorite".
Video credit: MBCKpop via YouTube
On 11th October 2023, Youn finally debuted in the group POW, making him the first Filipino K-pop boy group member.
POW is a 5-member boy group under GRID Entertainment which debuted with the EP Favorite. Youn plays both a dancer and vocalist in the group.
Ex-iKON member B.I's 131 label is also under GRID Entertainment.
---
10. He was recently in the Philippines
---

POW at the Gentle Monster Philippines' opening.
Image credit: @pow_grid via Instagram
Youn and the rest of POW were recently in the Philippines. On 17th October 2023, they attended the opening of the Korean eyewear brand Gentle Monster's first store in the country in BGC.
While they were there, they greeted their Filipino fans and answered questions from the Philippine media.
Youn has been to the Philippines several times as a child but it's his first visit to the Philippines as a K-pop idol.
---
Youn Dongyeon facts you need to know
---
With Youn Dongyeon's debut, we're definitely stoked to finally have a Filipino member in a K-pop boy group. We wish Youn and his group, POW, a successful and thriving career ahead!
For more Filipino representation in K-pop, read these Chanty facts. You can also check out these HORI7ON facts to get to know the first all-Filipino boy group to promote in South Korea.
---
Cover image adapted from: 
This article was originally published on 17 August 2021 by Kim Shelly Tan and last updated by Kim Shelly Tan on 3 November 2023.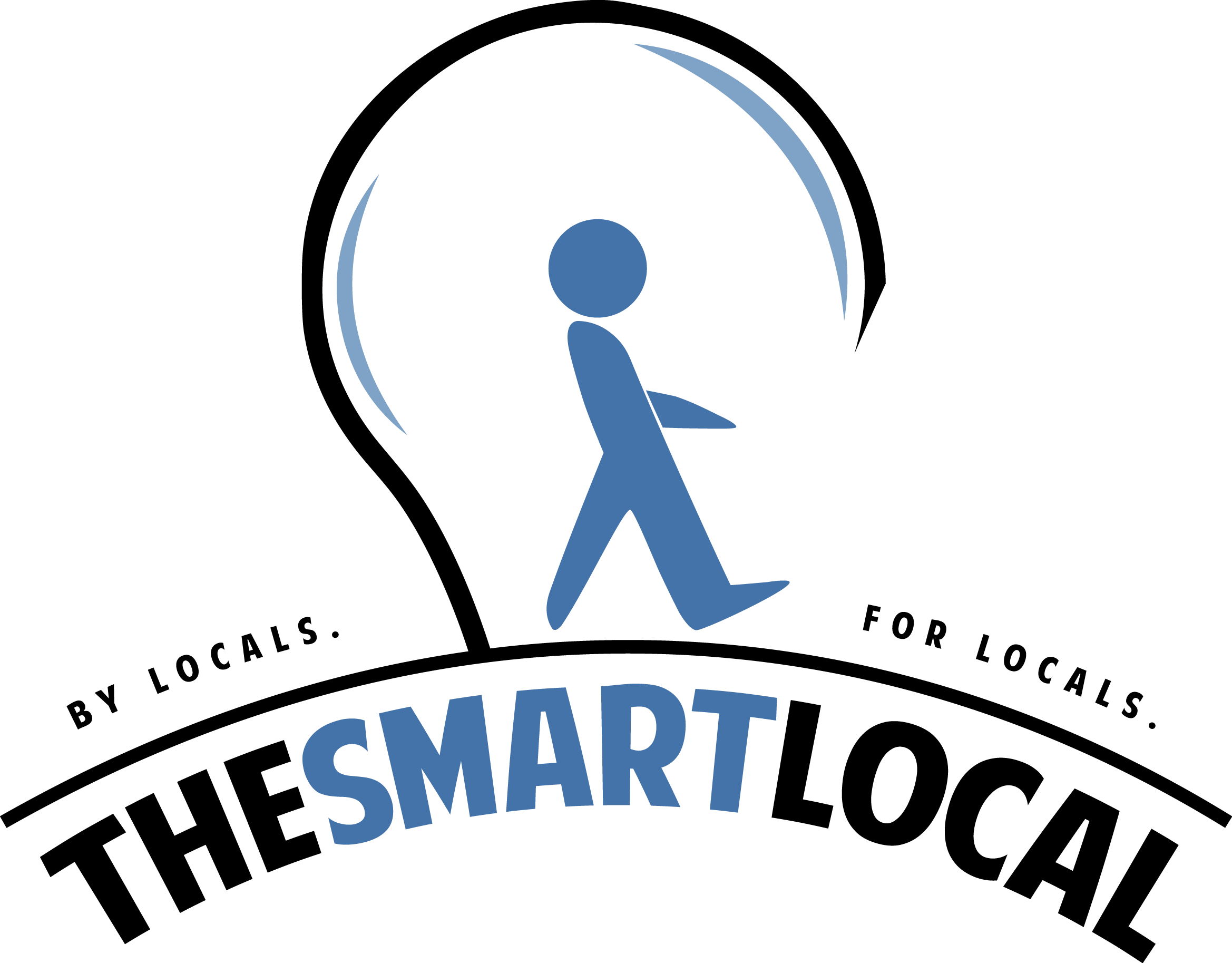 Drop us your email so you won't miss the latest news.