Tribal tattoo-inspired face masks to battle COVID-19
---
The COVID-19 pandemic struck the country in March, and it has shown no signs of slowing down. We can only hope for the virus to go away so we can finally go outside safely and breathe some fresh air without worrying about catching it. In the meantime, we have to take our own precautionary measures.
These precautions include wearing personal protective equipment, such as face masks. The past few months, many creative designs for PPEs have popped up, from Power Ranger suits to high fashion lab gowns. These locally designed face masks join the list, as its creative patterns are inspired by Apo Whang-od's tribal tattoos.
---
Face masks patterned after tribal tattoos
---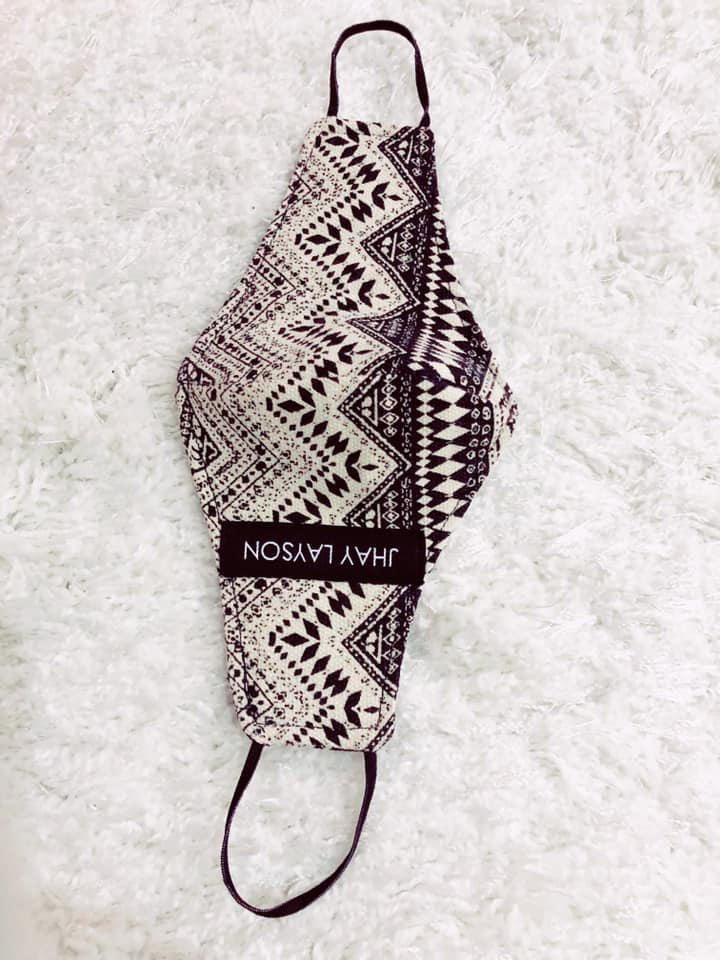 Face masks inspired by Batok tattoos
Image credit: Jhay Layson
With COVID-19 halting travel plans and having everyone stay put where they are, we can't travel all the way to Kalinga to get a tattoo from Apo Whang-od herself. For now, you can use these tattoo-inspired face masks designed by Filipino designer Jhay Layson.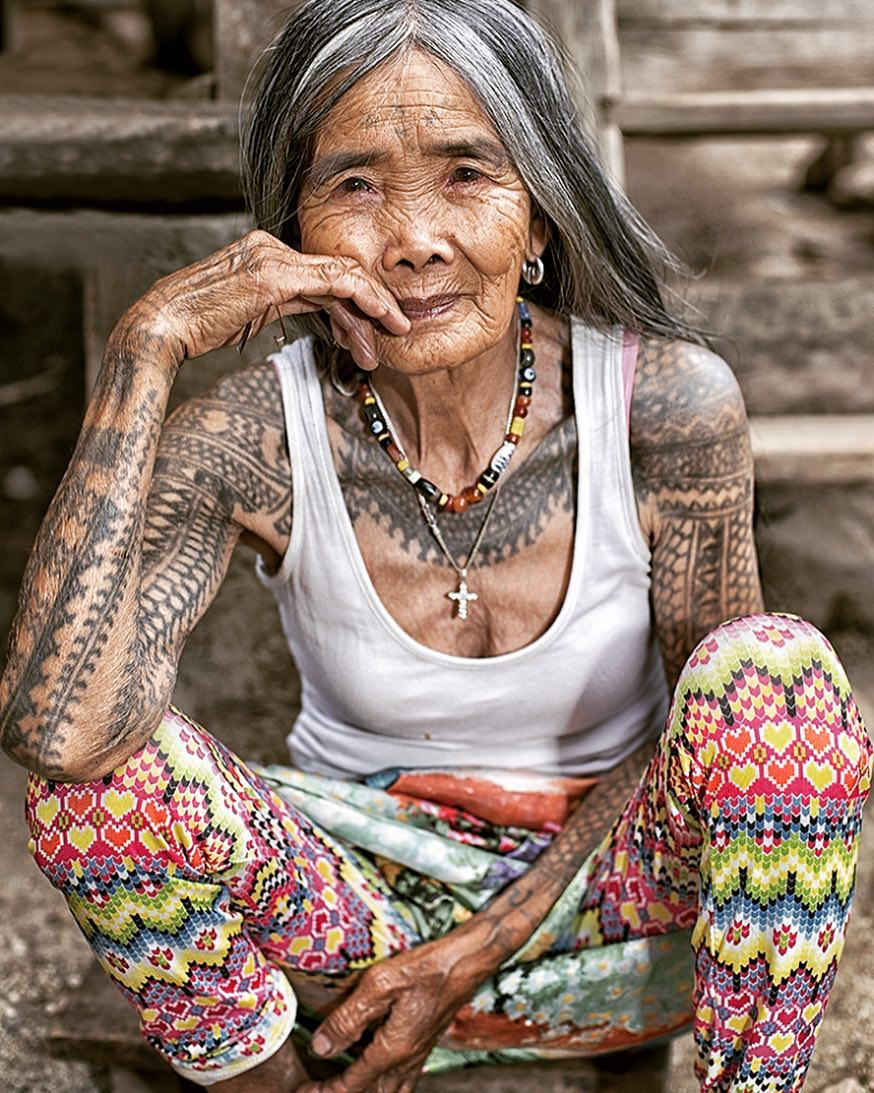 Apo Whang-od, the oldest living Batok tattoo artist
Image credit: @bowerywalt
The intricate patterns on these face masks are inspired by the Batok tattoos of the Butbut tribe, the same tribal tattoos that artist Apo Whang-od is known to do. Not only will these high-quality tattoo-inspired face masks help protect wearers from the virus, but they also show off Philippine culture through the traditional art of our indigenous people.
---
The Batok tribal tattoos of Apo Whang-od
---

Apo Whang-od in action
Image credit: @umalgo
Batok tattooing, made famous by Apo Whang-od, is something that both locals and tourists travel to Buscalan, Kalinga for. The traditional art form consists of a tattoo artist tapping symbolic patterns into the skin using a tattoo ink made of charcoal and water, and a needle made of the thorn from a calamansi or pomelo tree.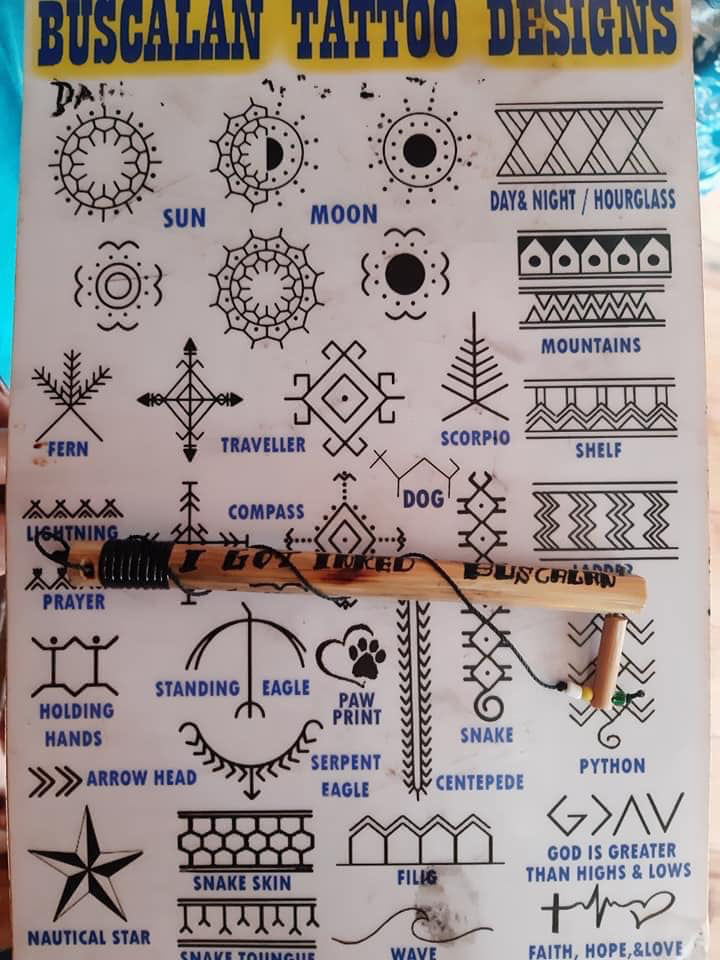 A cheat sheet explaining Buscalan tattoo designs
Image credit: Jhay Layson
Each pattern or symbol has a corresponding meaning, from celestial beings such as the sun and moon, to zodiac signs, and to animals such as snakes, dogs, and eagles. For those who've been itching for a tattoo from Whang-od but are scared of committing to the lifelong version, maybe these face masks will do just fine.
---
Other masks designed by Jhay Layson
---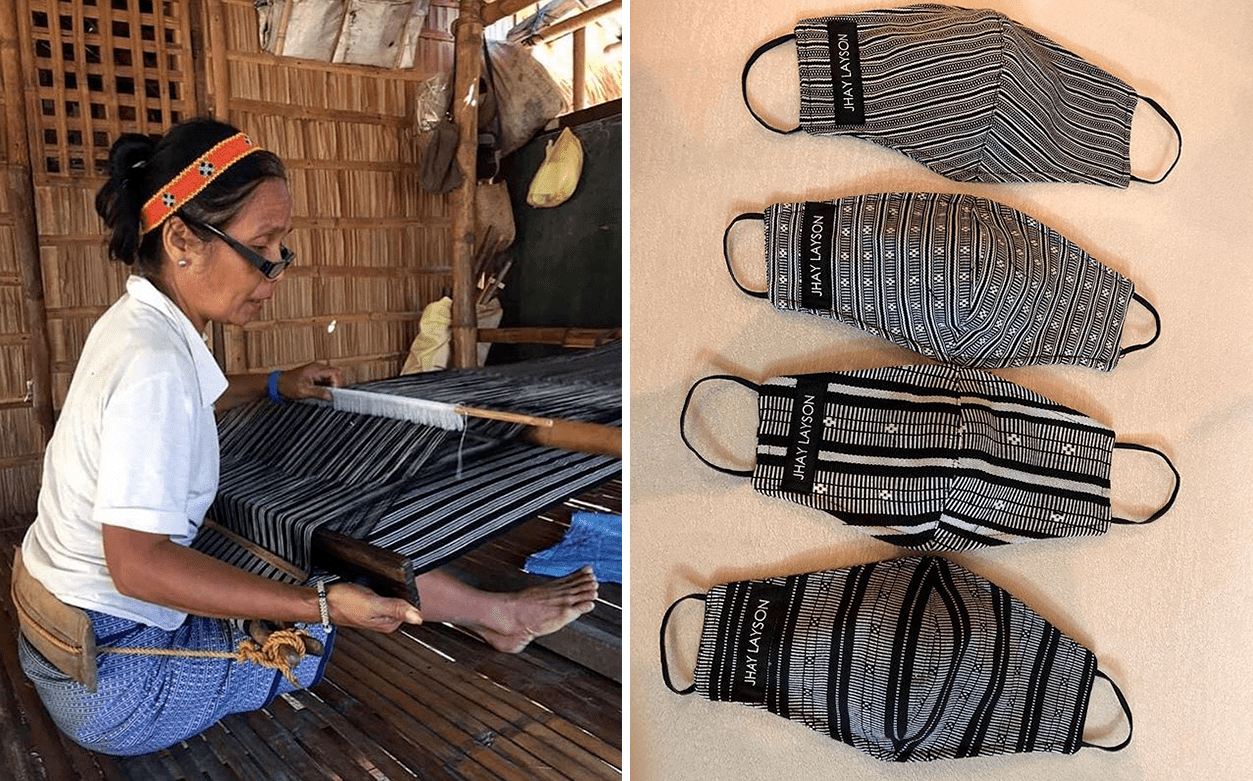 Face masks made from Ramit fabric
Images credit: @jhay.layson
Aside from designing face masks inspired by the tribal tattoos of the Butbut people, Jhay Layson supports the Filipino indigenous people in other ways with his other mask designs.
Supporting local weavers and their art, his face masks make use of different woven fabrics made by different tribes in the Philippines. His plain masks are made of Abel Iloco, a woven fabric from the Ilocos region. Another design also makes use of the Ramit fabric of the Mangyan tribe in Oriental Mindoro.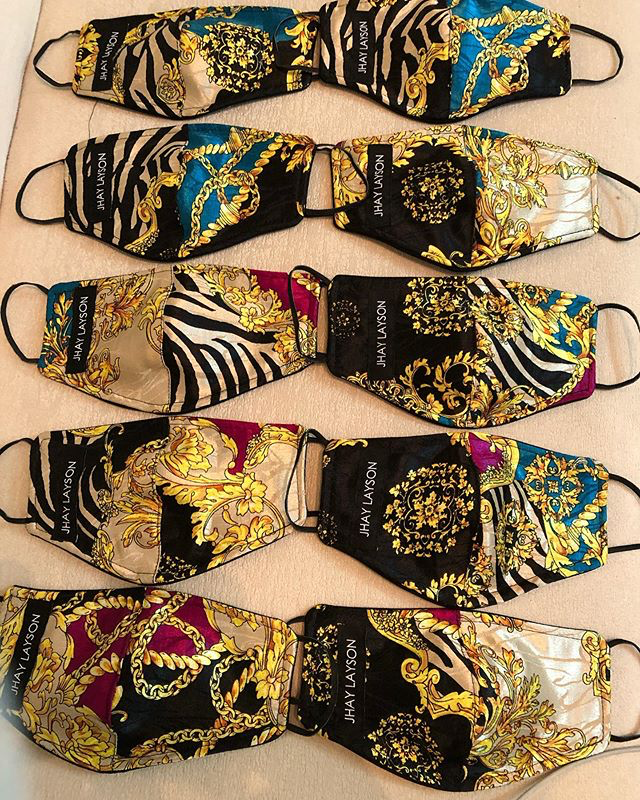 Image credit: @jhay.layson
He also designs more extravagant face masks, namely his Signature Luxury Face Masks. If you wanna look fancy on your grocery trips or errand runs, these masks will do just the trick.
You can send him a message for orders or ask about prices on his Instagram account or Facebook page.
---
Wear your masks to protect yourself from COVID-19
---
Our battle against COVID-19 is far from over, and it's important to protect ourselves and others from spreading the virus. Only leave the house when it's completely necessary, sanitize regularly, and when outside, don't forget to take your face masks with you – just like these cool ones that support our indigenous people.
Also check out:
---
Cover image adapted from: Jhay Layson
Get more stories like this!
Drop us your email so you won't miss the latest news.