Things to do in Zambales for families
---
With Zambales just being 2-3 hours away from Manila, it's fairly easy to pack up and hit the road together with the family to do activities that everyone will enjoy, especially if you have kids around.
On that note, here are 8 things to do in Zambales for families from picking mangoes to jumping on inflatables for a fun, family-bonding getaway.
---
– Where to explore –
---
While some families prefer going to theme parks or shopping malls, some also enjoy exploring wild and natural wonders. Zambales is known for its beaches and coves that are great for camping, swimming, and surfing. If those are some activities you're into, then the following natural spots below are worth a visit.
---
1. Nagsasa Cove – fine white sand beach, camping, and leisure trekking
---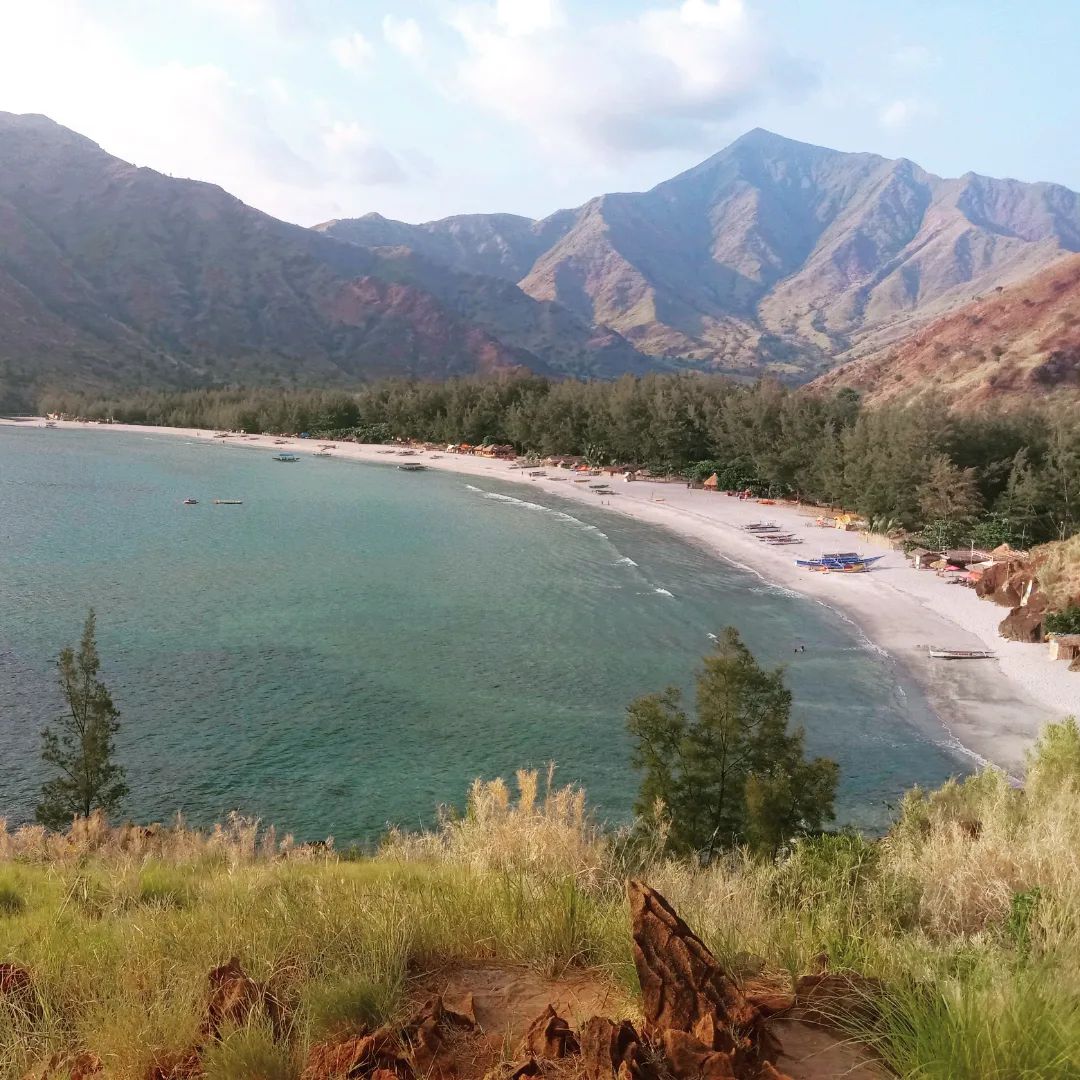 Image credit: @hannah.rsantos
San Antonio is a notable location you can go to as its blessed with several white sand beaches worth taking photos of. Start with a relaxing day on a beach at Nagsasa Cove in San Antonio where you'll find fine white sand beach that's safe to walk on barefoot. In addition, you'll encounter beautifully deep blue water, perfect for a refreshing summer swim.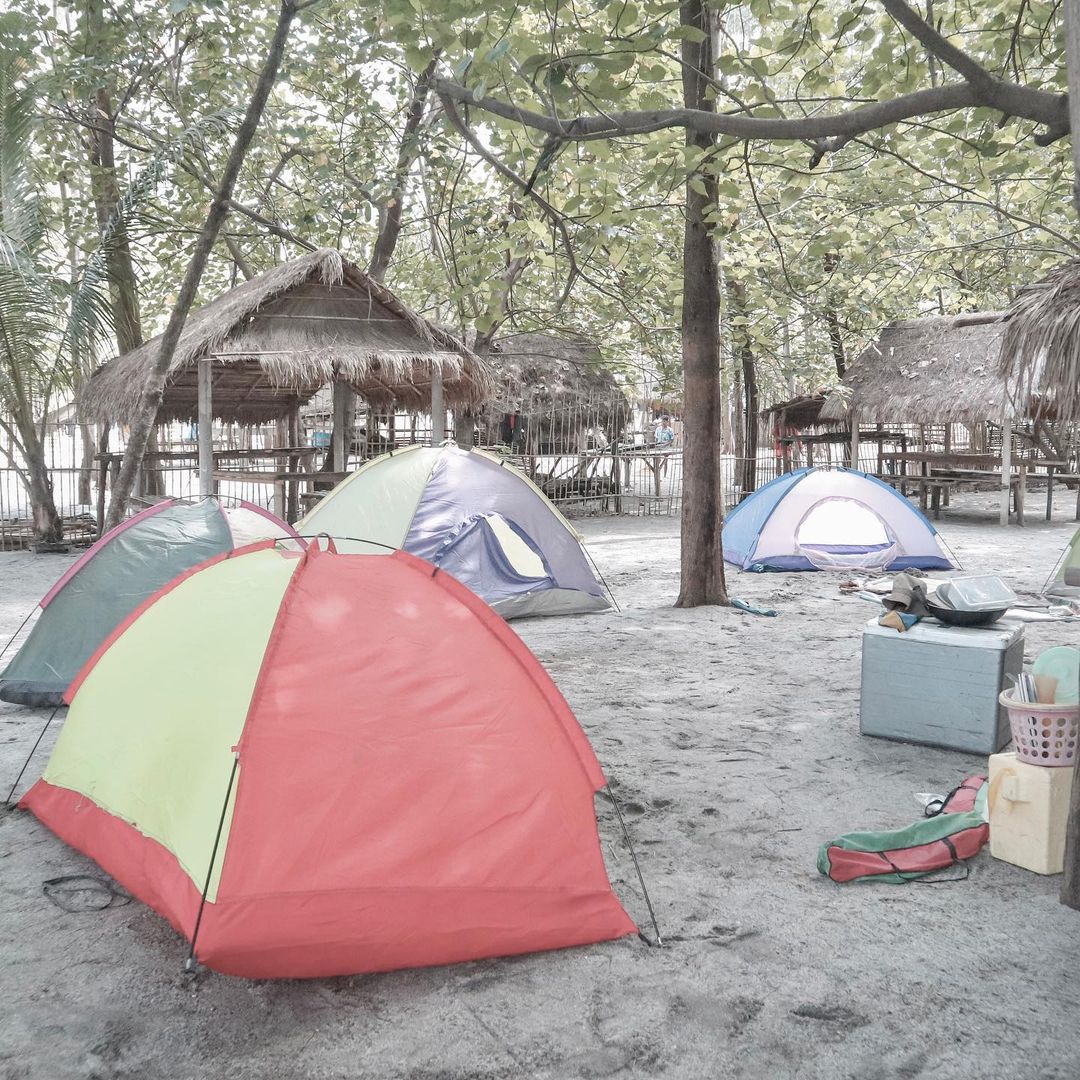 Image credit: @kenmendoza02
The cove also has a campsite where you can set up tents and stay overnight. You can sleep well under the stars with the comfortable heat from the camp fire before taking off the next day.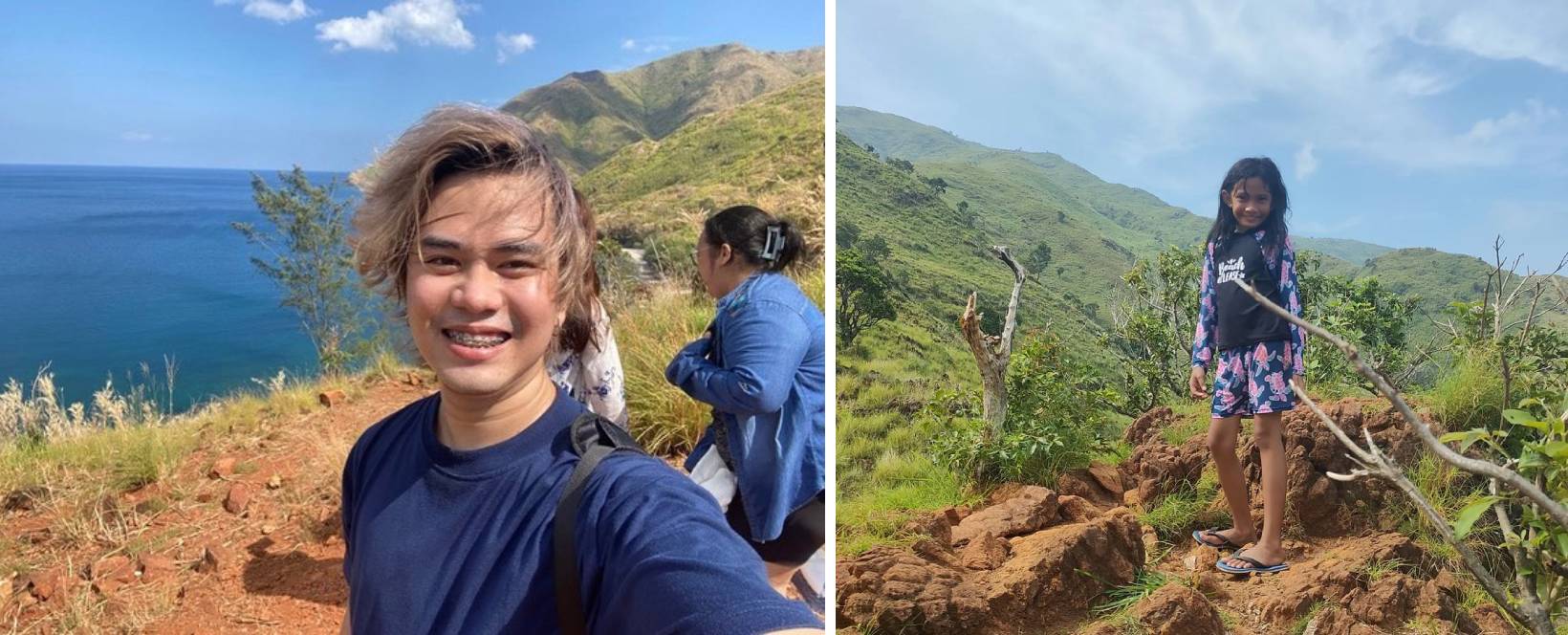 Image adapted from: @badjangg and @queenaicka1993
While you're at it, take the family on a leisurely trek all the way to the upper slopes to see the cove's stunning landscape with the blue water, sandy beach, and the formations around it.
Although the pathways are high, rest assured that they aren't steep and are safe enough for kids to trek along with you.
To reach San Antonio, you'll simply drive towards Iba to get to the town proper. From there, it'll be up to you if you prefer taking a tricycle or your vehicle up to Pundaquit Beach, which will serve as your jump-off point. You can then take a boat ride heading to the coves and beaches of San Antonio.
Fun fact: back in the day, San Antonio was a place of influence from the United States Naval Communication Station during the '50s and is considered as the softball and baseball capital of Zambales.
Address: San Antonio, Zambales
---
2. Capones Island – also known as Grand Capon or Capon Grande Island
---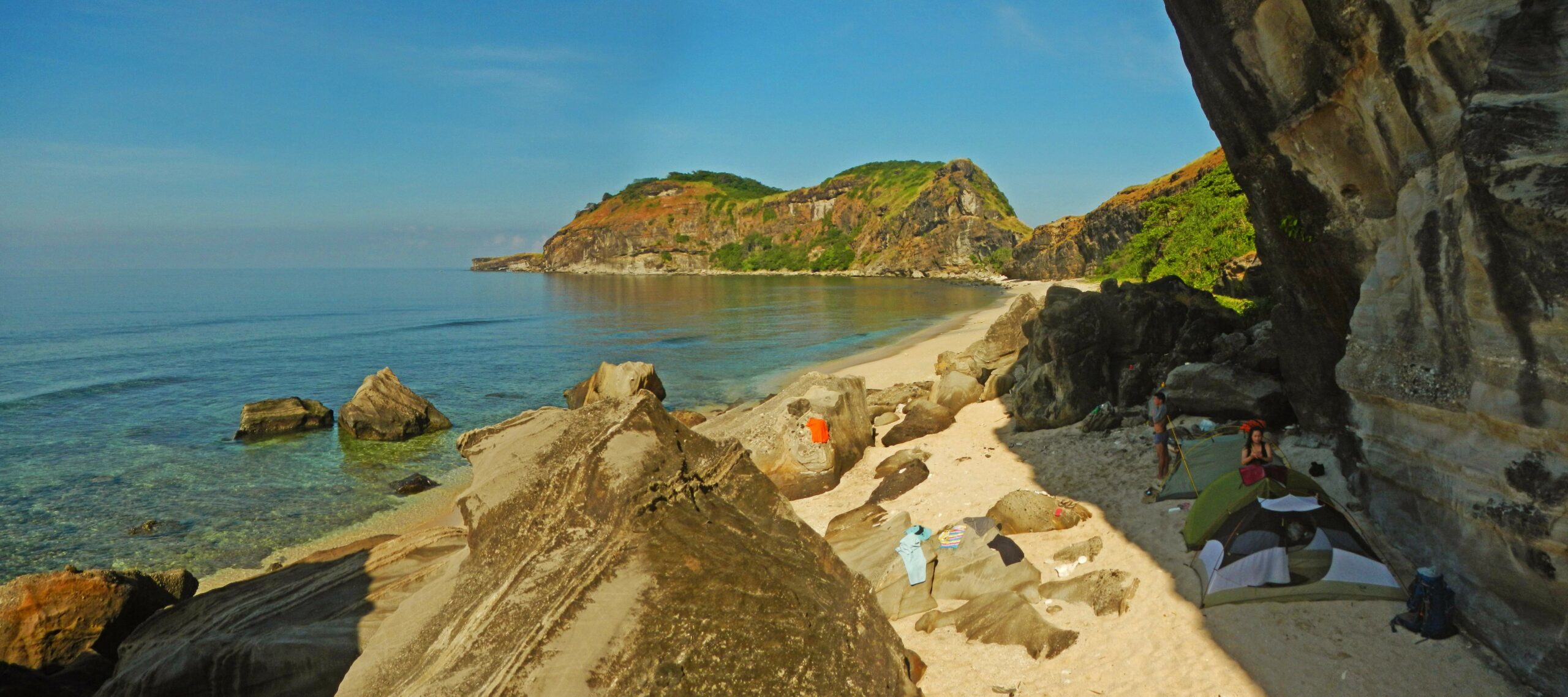 Image credit: Gem Valenzuela Portillas
While you're still in San Antonio, check out Capones Island, with another beach that's worth a visit with its uniquely structured rock formations and clear turquoise waters.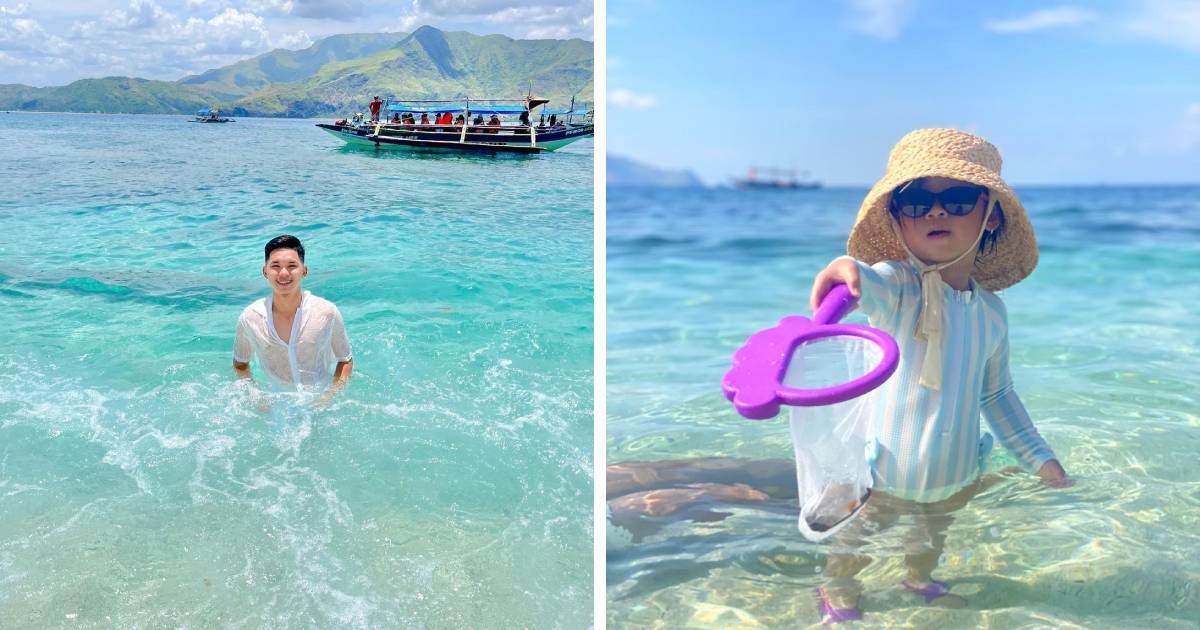 Image adapted from: @therealgraychoy and @nova_v3.0
You can take a quick dip, capture photos for your social media, or take the young ones to the shallow parts near the shore and collect seashells.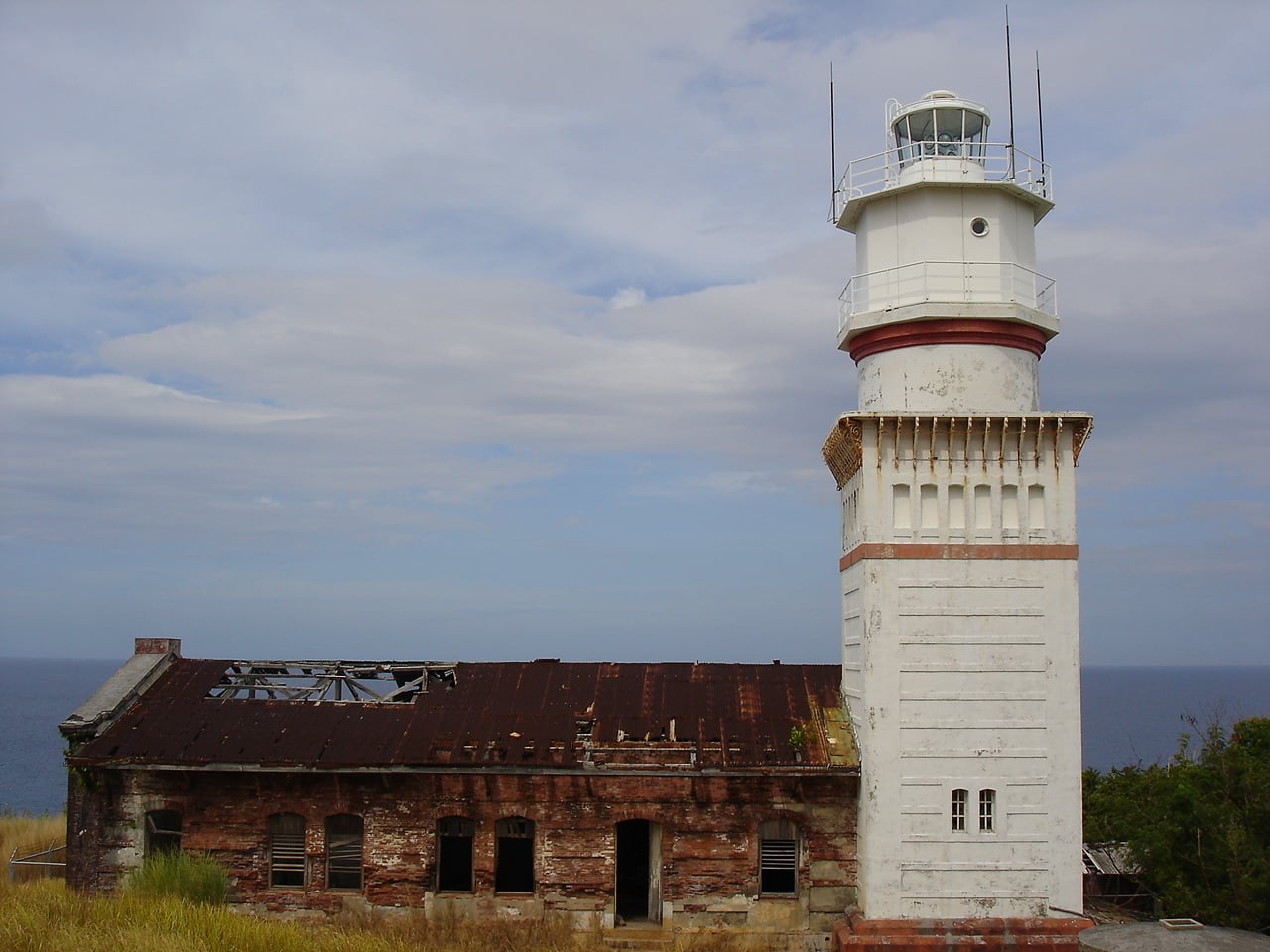 Image credit: veiortiz
You'll also find a historical lighthouse from the Spanish colonization era that's kept its vintage, rustic build.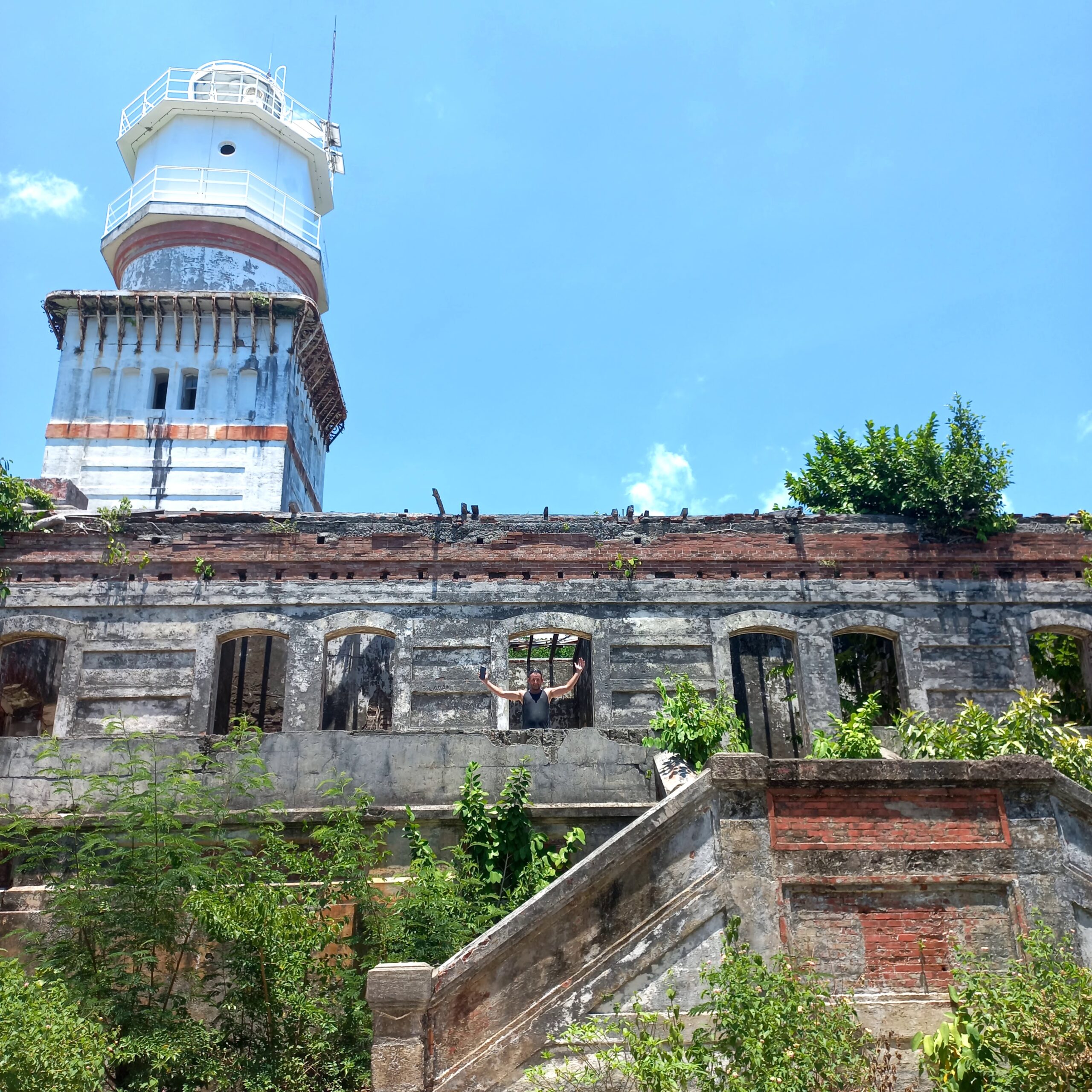 Image credit: Kill _phil Dito
You can explore the lighthouse itself and see its inner structure, or climb to the top for sightseeing.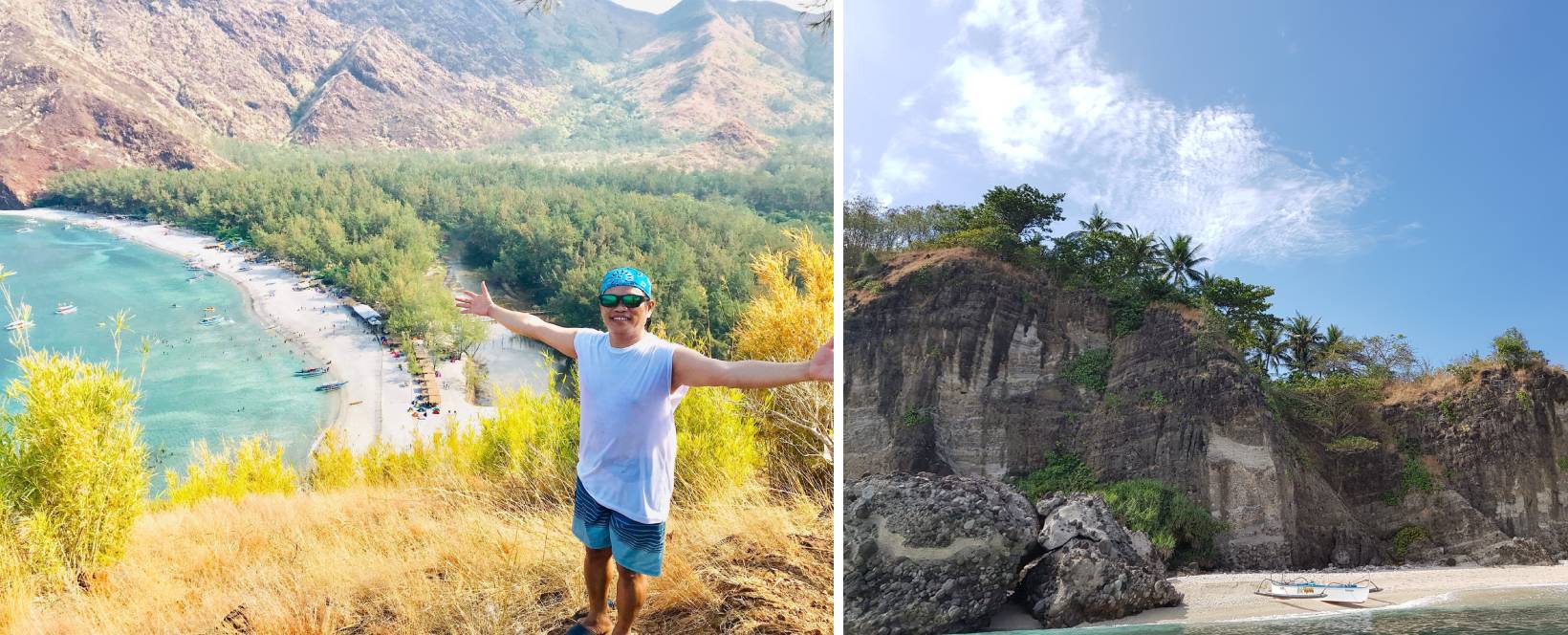 Island-hopping to Anawangin Island (left) and Camara Island (right).
Image adapted from: Vic Candilanza and Claytrcsm
What's more, Capones Island is also a starting point for island-hopping to the Anawangin and Camara Islands where you can explore more and trek up to see their magnificent views from above.
Capones Island | Anawangin Island | Camara Island
Address: San Antonio, Zambales
---
3. Mount Pinatubo – canyon, crater, and Pinatubo spa
---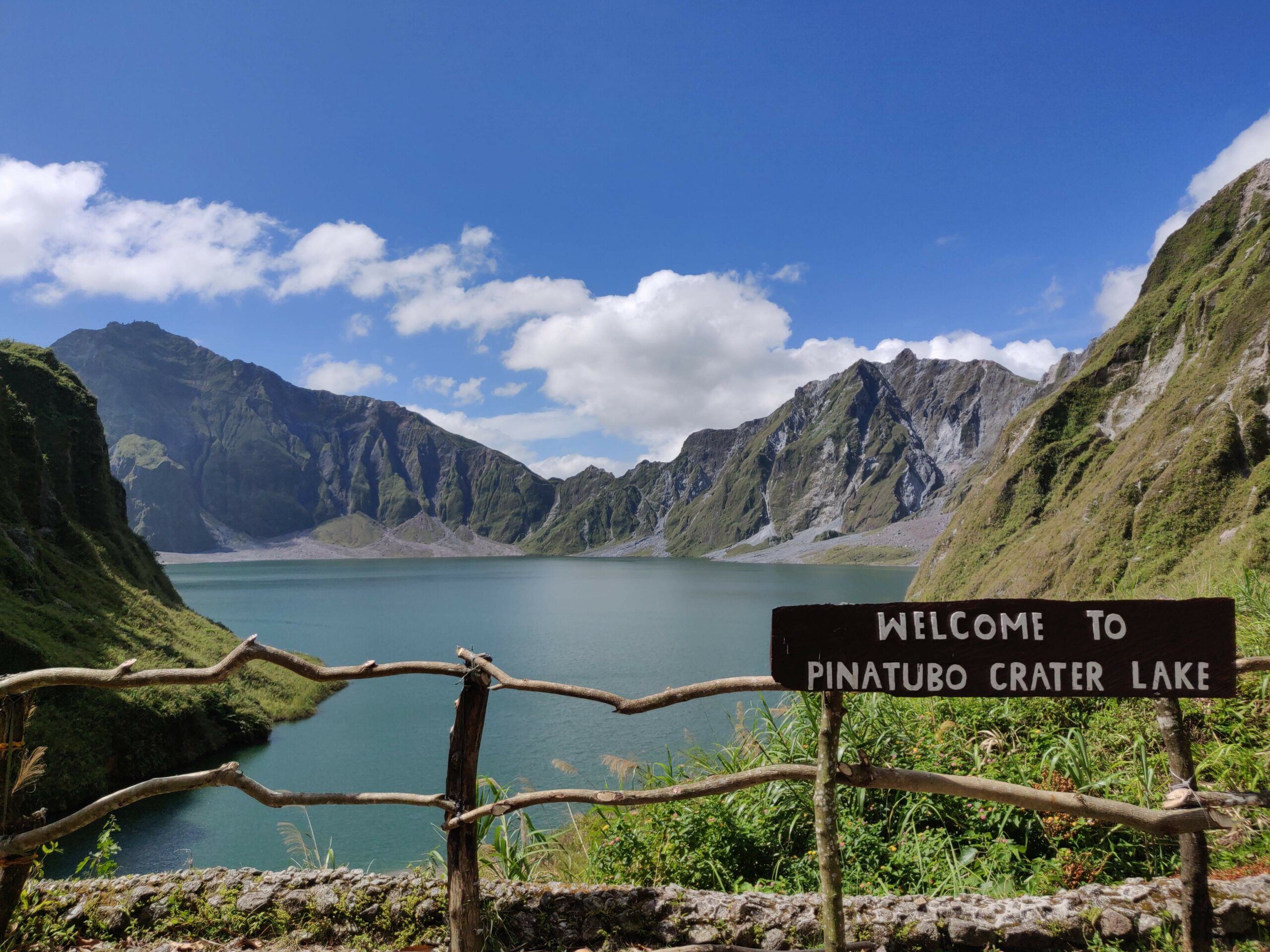 Image credit: CK OnePlus
Botolan is another destination that's becoming more known to tourists due to its agricultural landscapes and coastal waters. You'll discover terrains with sand dunes and riverbeds in rocky mountains and forests. Additionally, another reason that Botolan's becoming popular is that tourists come to look at the mighty Mount Pinatubo.
Despite its history of causing the second-largest volcanic eruption in the 20th century back in 1991, Pinatubo has now become a popular tourist spot for trekking, leading to the famous crater lake.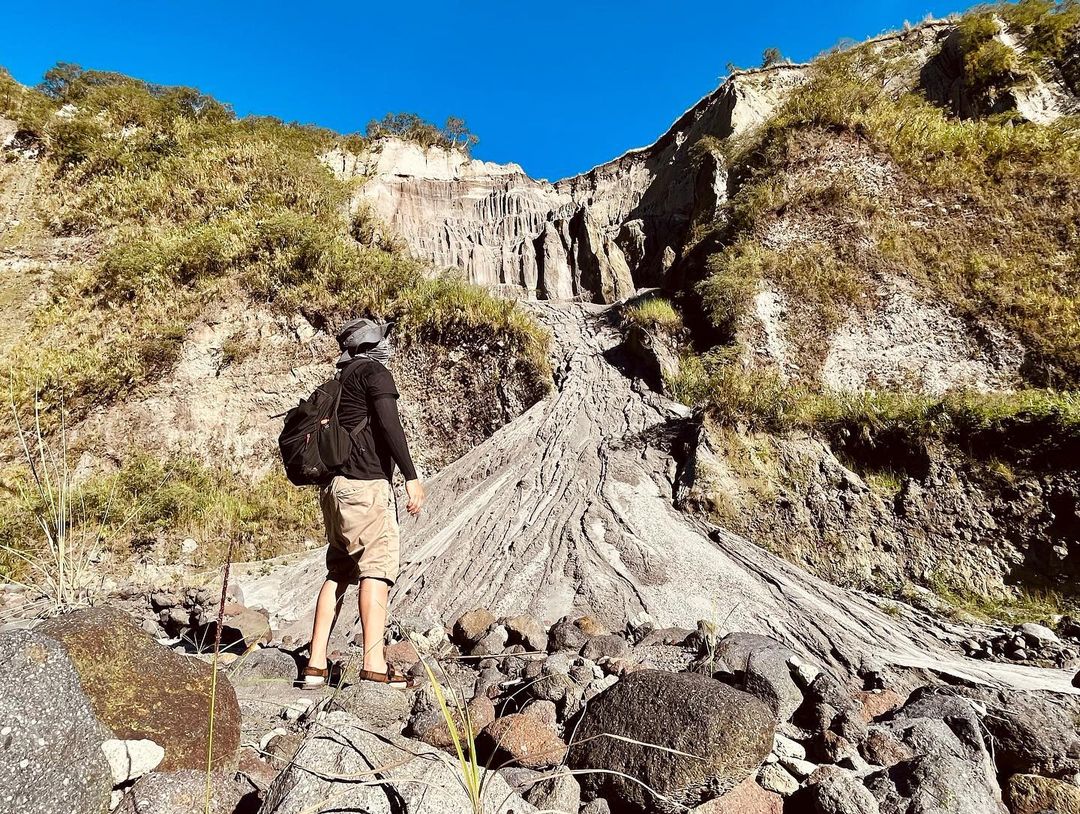 Image credit: @kit21_ph
You can trek along the canyon and take in the majestic rock formations at the lahar, or the rock fragments that once flowed from the volcano. Make sure to wear proper hiking or trekking shoes for safety and comfort. Bring a water bottle along with you too for hydration.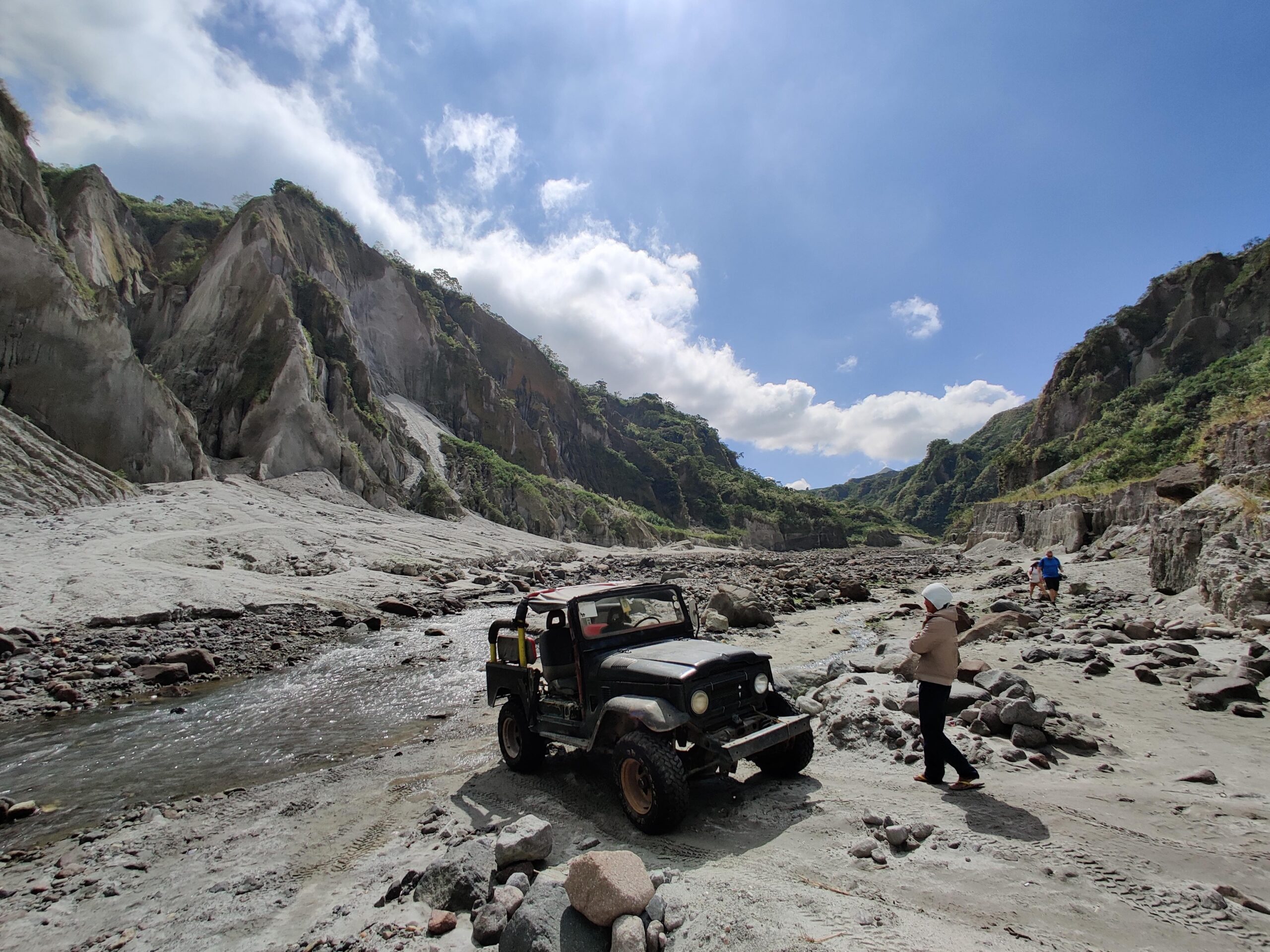 Image credit: Lukas Luetke
If you want to take it up a notch, you can drive a 4×4 owner-type jeep along the canyon's less rocky pathways for a fun, bumpy ride before taking on a trek towards the crater.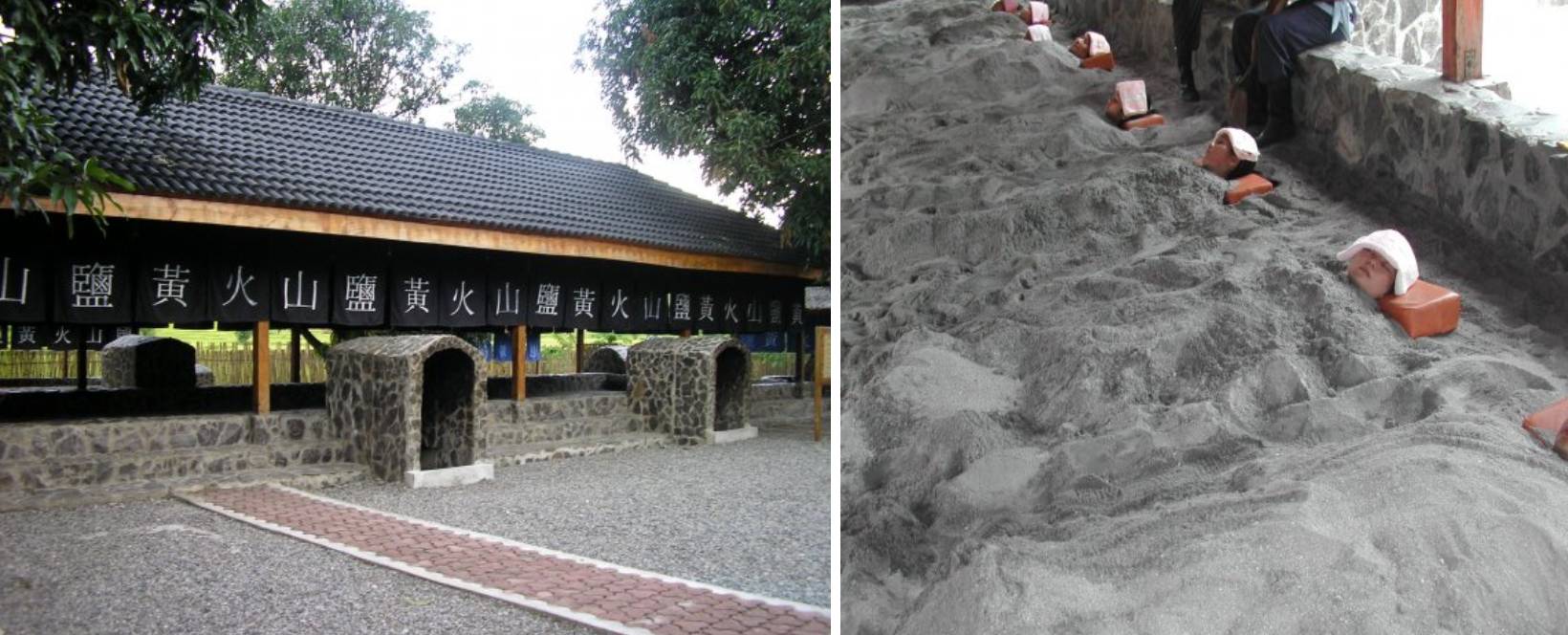 Image adapted from: Pinatubo Spa Town and Pinatubo Spa Town
You can even experience a Pinatubo "volcanic ash wrap treatment" – at a temple-like spot near the crater lake called Pinatubo Spa Town – by lying on a pile of warmed up lahar sediments for relaxation. As you lie on the sediments, staff will cover the rest of your body with it and place a moist towelette on your forehead.
The spa treatments – such as massages and mud baths – including the ash wrap ranges from P500-P1,000 (~USD8.98-USD17.96).
Address: Botolan, Zambales
---
– Where to stay –
---
 Following your adventure, here are some of the spots where you can stay the night and recuperate for the next day ahead.
---
4. Crystal Beach Resort – surfing, exploring the grounds, and strolling on the beach
---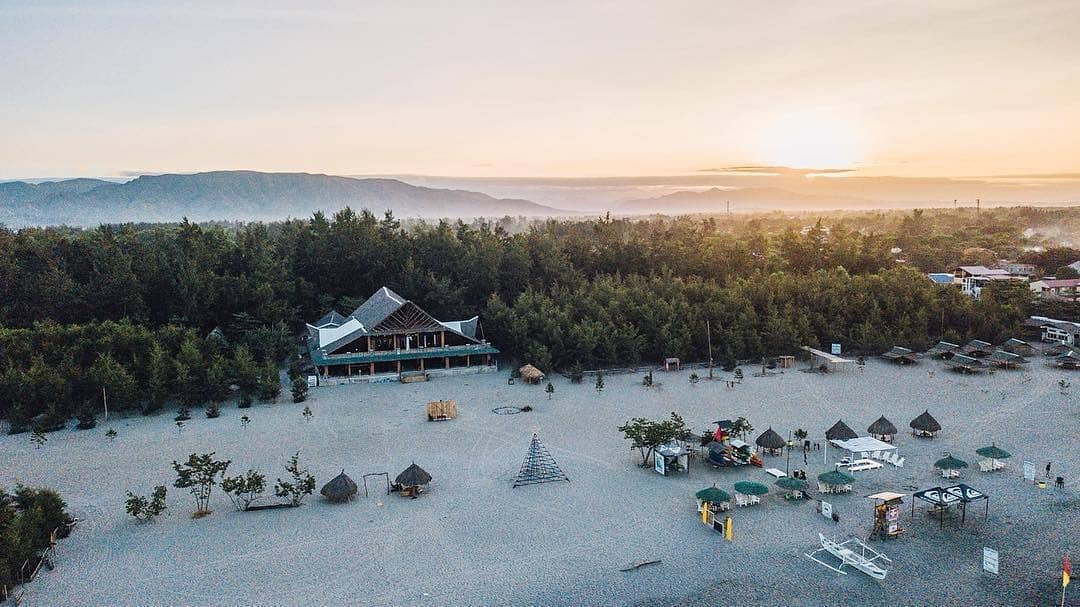 Image credit: @crystalbeachresort
San Narciso is the place to go to if you want to spend a luxurious holiday at hotels with a beachfront view and deep blue waters of the open sea.
Take a look at Crystal Beach Resort in San Narciso with plenty of space for you to sunbathe, stroll along the beach, or build a sand castle with kids.

Image credit: Crystal Beach Resort, Zambales
The beach resort is also a good spot for surfing with the water's calm, but big waves. If you're a beginner, surfing lessons (P500, ~USD8.98 per hour) are at your disposal to practice and earn some surfing skills.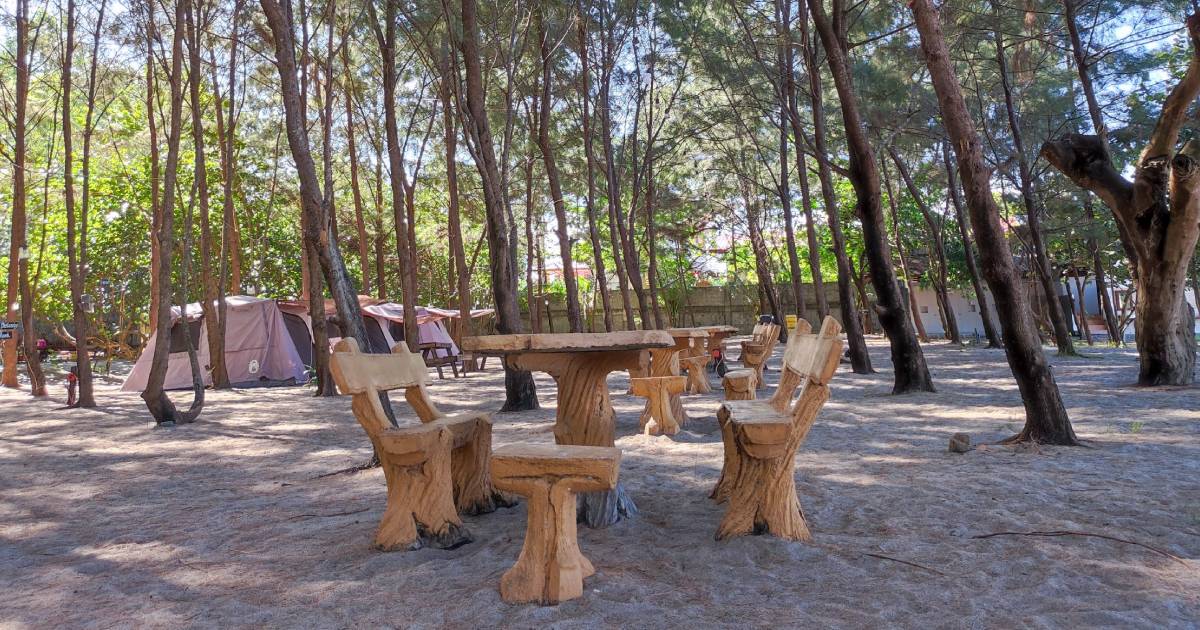 Image credit: Michael Brobio
Aside from the beach, there's also a designated campsite along with outdoor wooden tables and surrounding trees where children can play and roam.
You can build a tent or go glamping if you have a camper van. Build your own space and relax under the sun.
Address: La Paz 2205 Olongapo, Zambales
Crystal Beach Resort's Facebook | Instagram
---
5. The Lighthouse Marina Resort – beachfront and bayfront views
---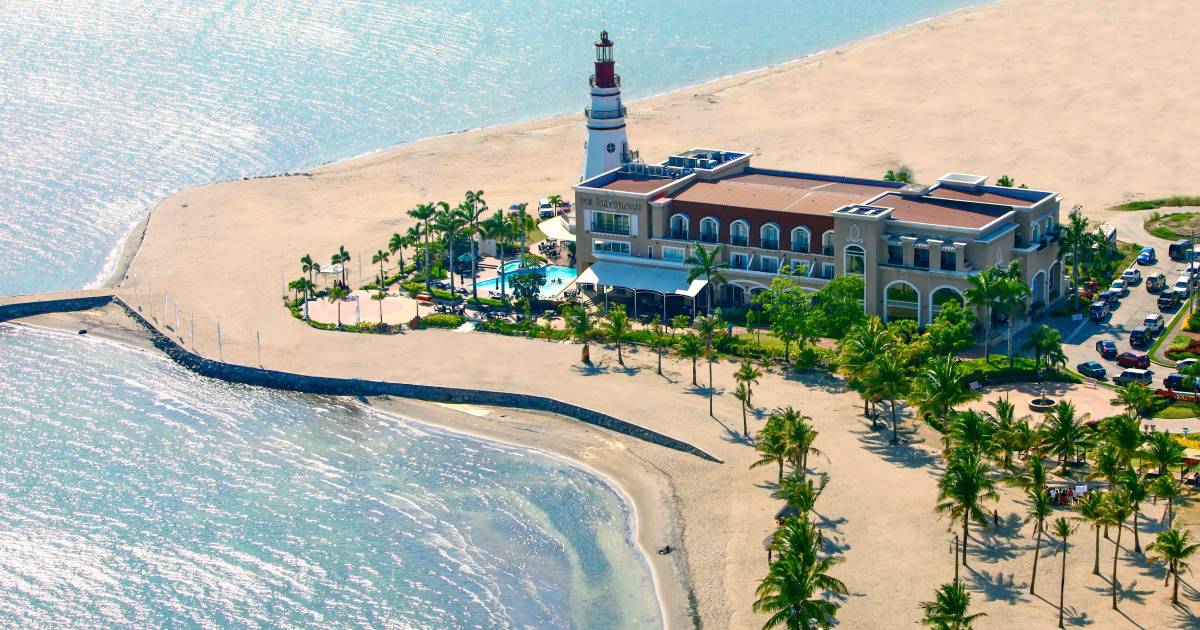 Image credit: Lighthouse Marina Resort
The Lighthouse Marina Resort located in Subic Bay Freeport Zone is another resort that's worth a visit. From afar, the structure looks as if you're walking towards a palace with a lighthouse, swimming pool, and greenery surrounding it.
From the resort, you have direct access to the beach and at the same time, a picturesque bayfront view that's welcome to your advantage for taking aesthetic photos.
Address: Waterfront Road, Moonbay Marina Complex Central Business District, Subic Bay Freeport Zone, 2222 Zambales
Telephone: (047) 252 5000 | 0917 512 3364 | 0918 945 5697
Email: [email protected]
The Lighthouse Marina Resort's website | Facebook | Instagram
---
6. CASA San Miguel – art center, bed & breakfast, and spa services
---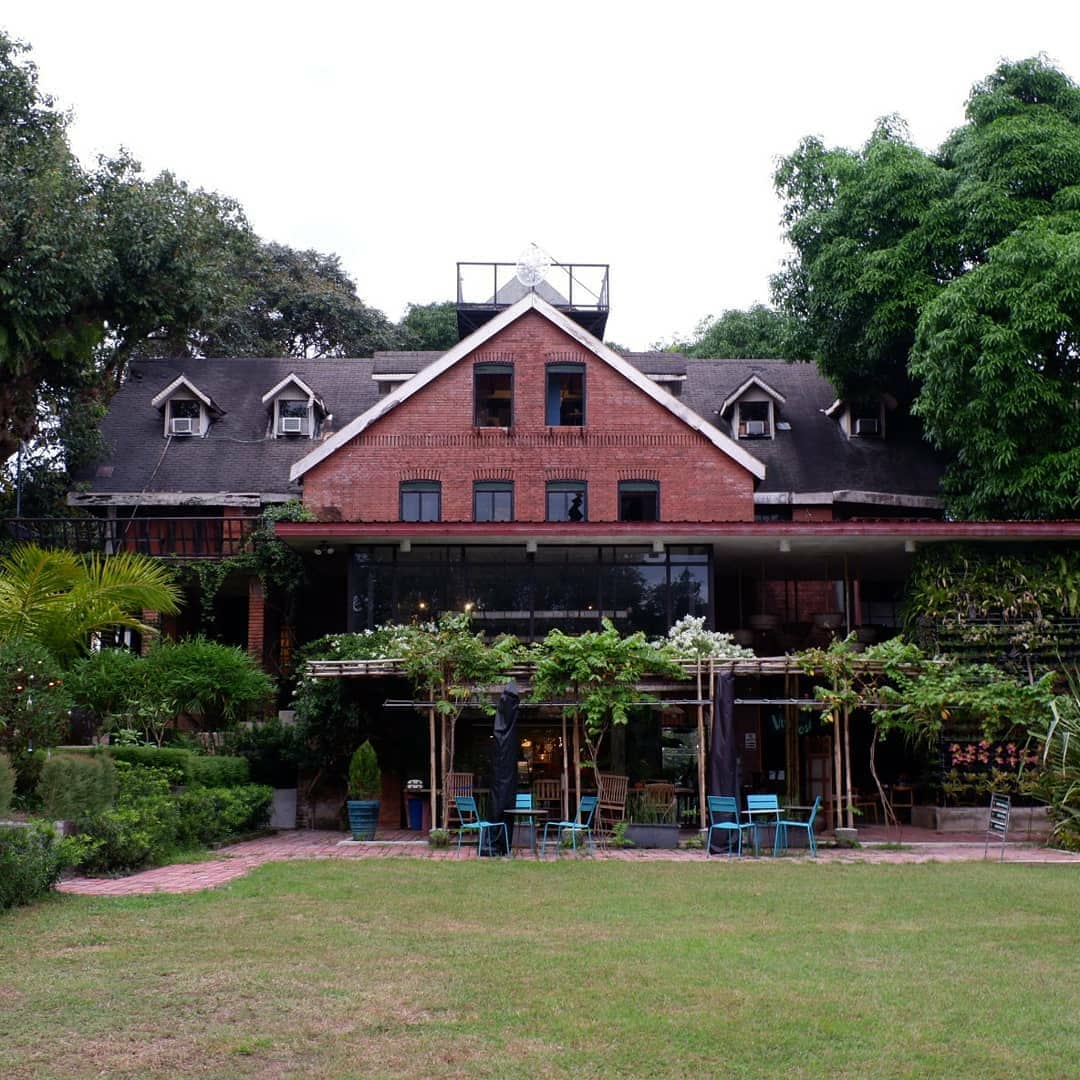 Image credit: @casa.sanmiguel.zambales
Apart from beach resorts, you can opt for a homey stay such as in CASA San Miguel in San Antonio. It's an art center that has a music and art school as well as a bed and breakfast for guests.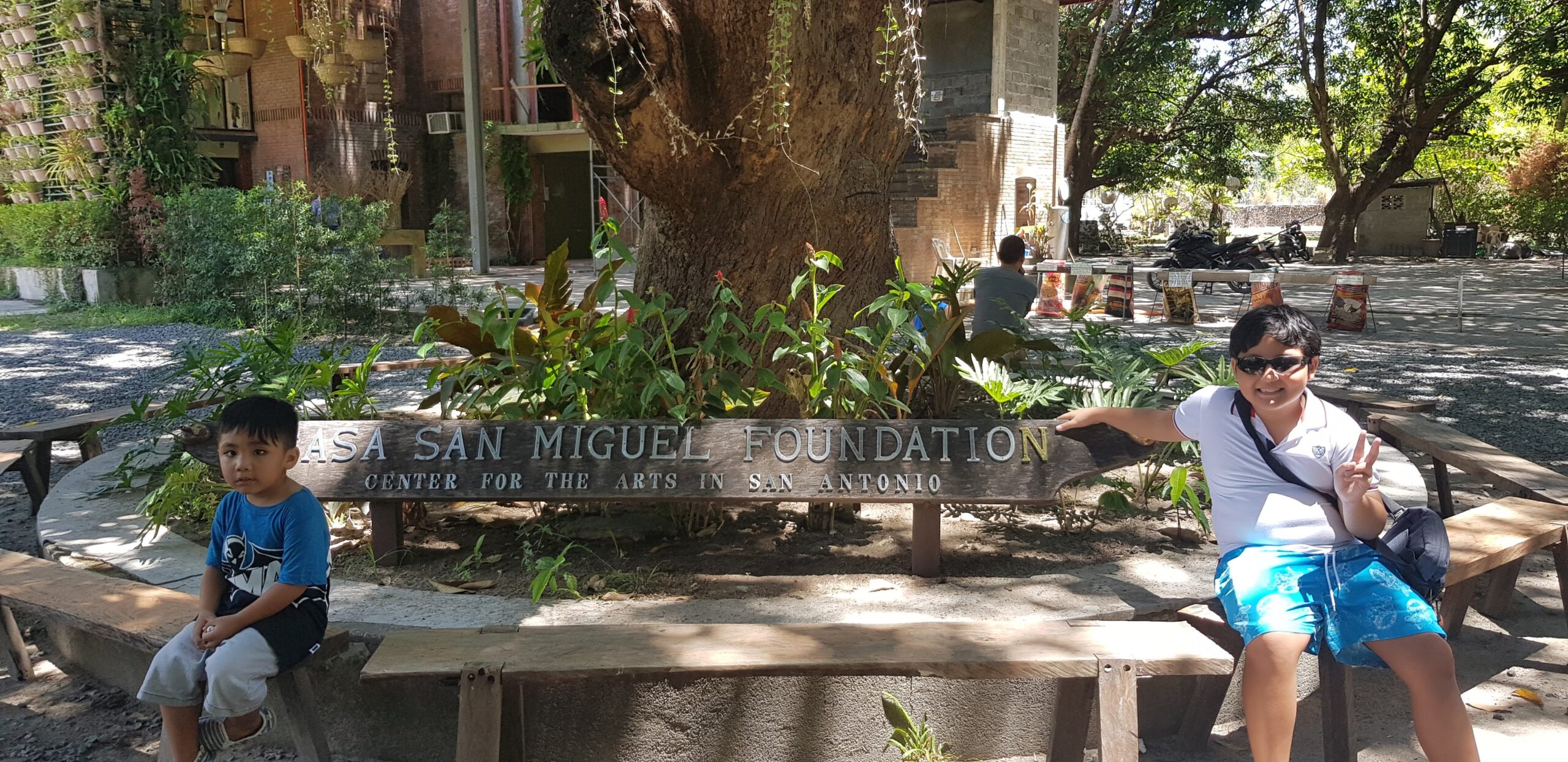 Image credit: Ann
There's ample space for everyone to explore, and also small art galleries that display an array of paintings, near grounds where you can take a leisurely walk outdoors and breathe in the fresh air.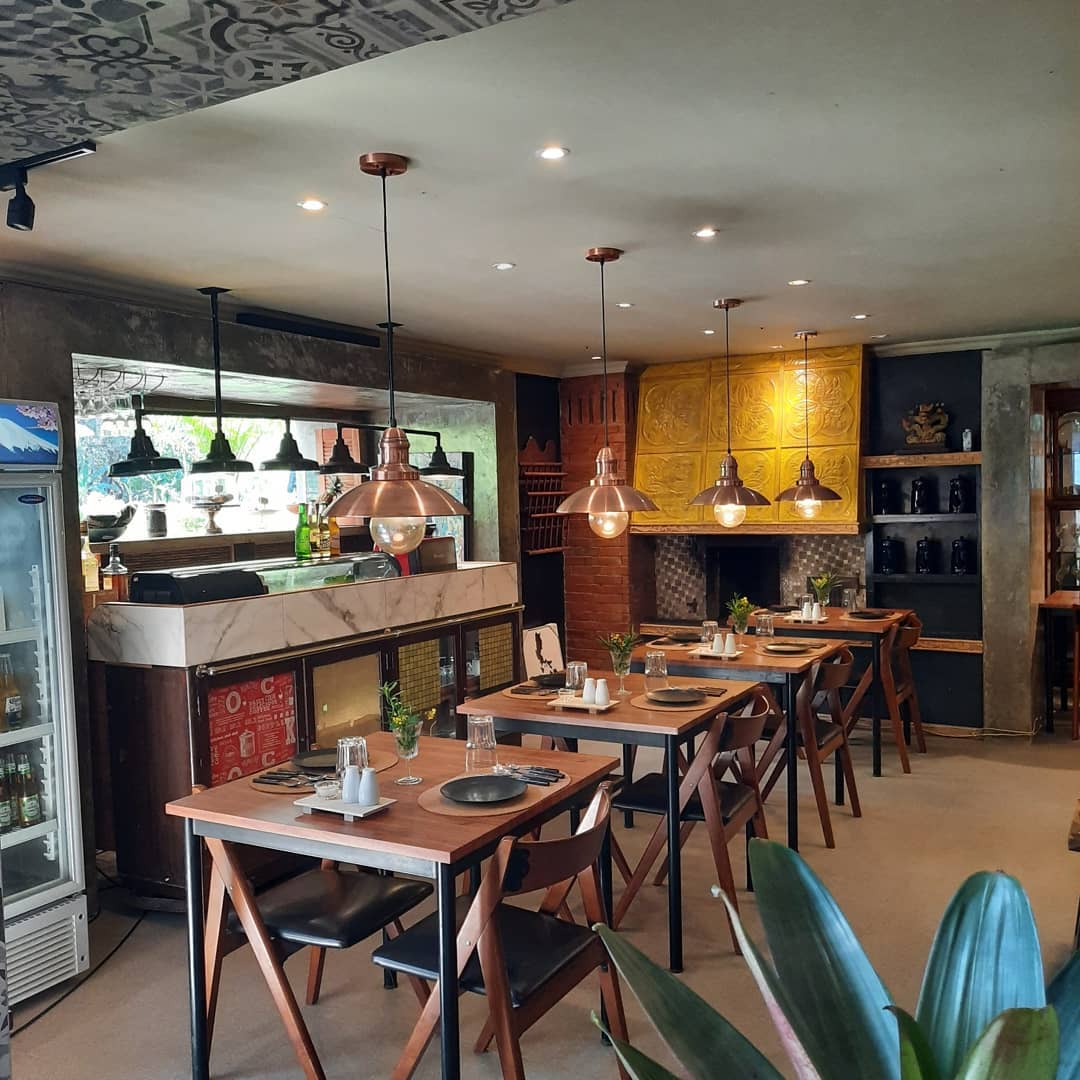 Image credit: @casa.sanmiguel.zambales
The center also has a simply structured in-house Cafe Virtuosi that serves Italian and other Western cuisine from pizza to pasta dishes.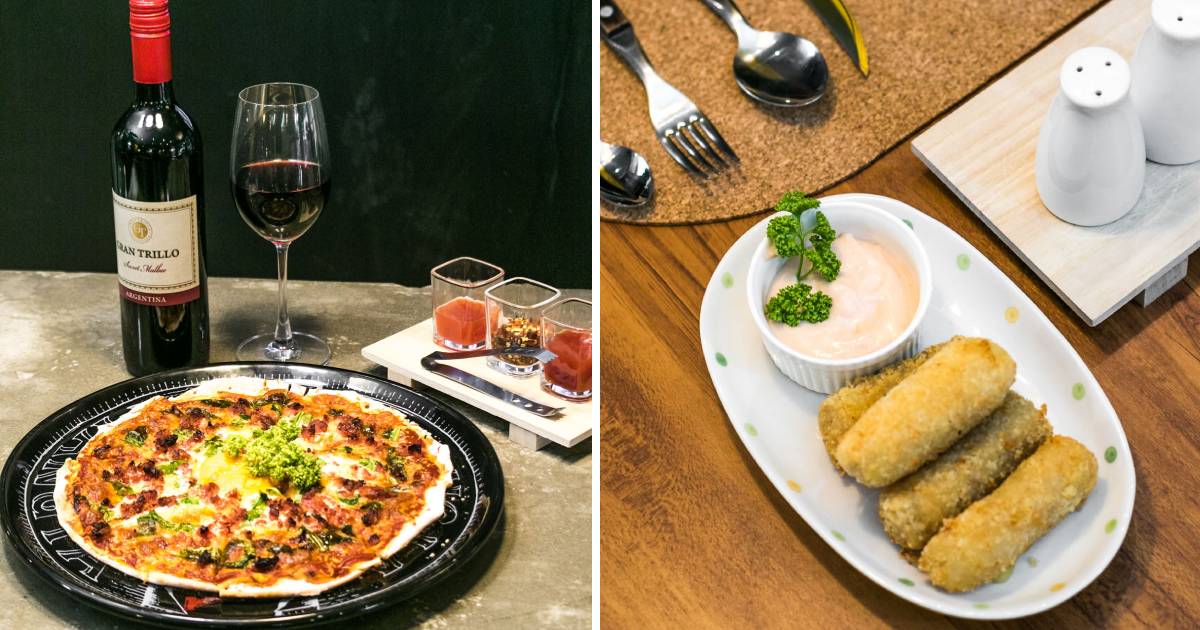 Image adapted from: CASA San Miguel and CASA San Miguel
You can try their 10-inch pan-style Zambaleño Pizza for P568 (~USD10.27) that serves up to four people and the Mozzarella Sticks for P220 (~USD3.98), especially for cheese lovers.
Address: Evangelista Street, Barangay San Miguel 2206 San Antonio, Zambales
Telephone: 0917 838 2752
Email: [email protected]
CASA San Miguel's website | Facebook | Instagram
---
– Where to enjoy fun activities –
---
Now, it's time to head for some aquatic fun and roaming in nature that kids will definitely enjoy. From playing in the water to harvesting fruits from trees, you're bound to have some memorable experiences for sure.
---
7. Inflatable Island, Subic – inflatables, beach lounge, and pool cabanas
---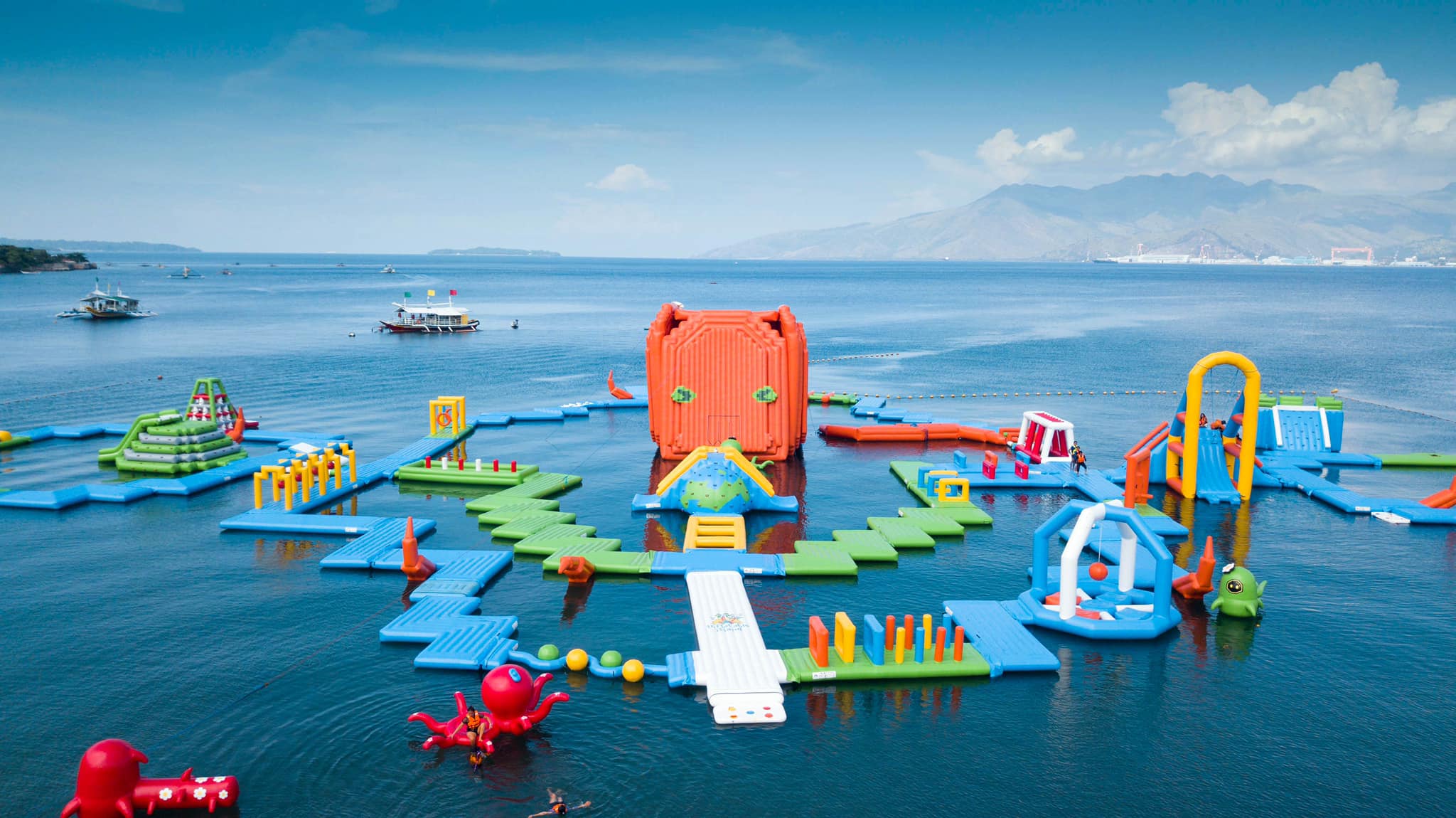 Image credit: Inflatable Island Ph
Check out Inflatable Island in Olongapo where children and even adults can play around with inflatables such as the Happy Slide, Monkey Bars, and Trampoline for a whole day of fun.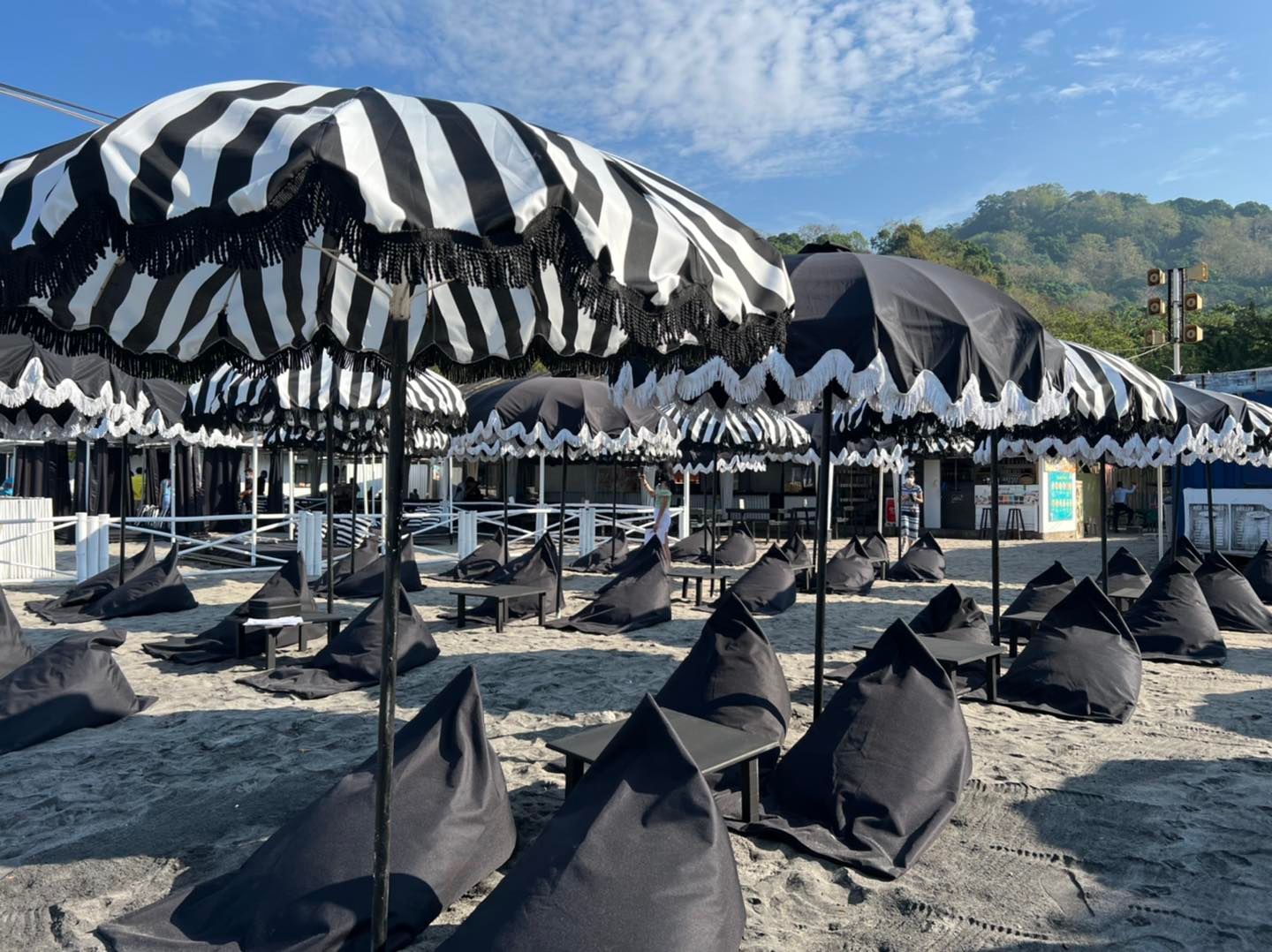 Image credit: Inflatable Island Ph
The Black & White Bali Lounge is available if you just want to sit back and relax while watching kids have fun on the inflatables. That way, you can also enjoy the day with a drink and a good book in hand.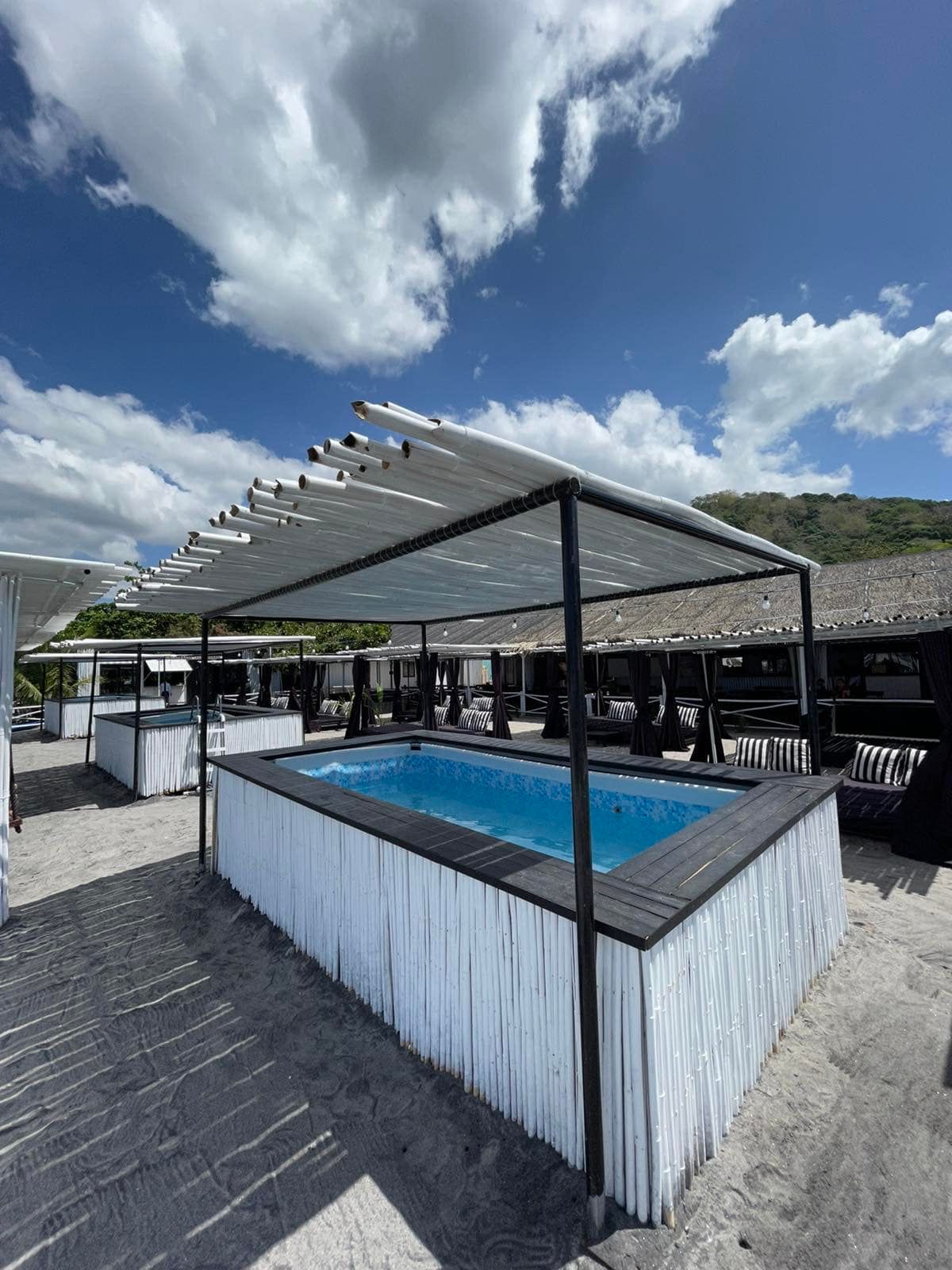 Image credit: Inflatable Island Ph
Other than that, there are pool cabanas at your disposal if you want to go for a quick dip under the shade.
The Play Pass rates – Splash, Spray, and Soaked – range from P699-P899 (~USD12.64-USD16.25) per person. Kids aged three to five years old must be accompanied by an adult when playing on the inflatables.
Do take note that all passes have access to the beach, lounge, and animal cabanas. For larger groups – up to eight people – you can rent out the private pool cabanas, California-sized day bed, and 15-seater swing for P3,500-P4,500 (~USD62.85-USD80.80).
Address: Subic Bay Waters, National Highway, Lower Kalaklan, Olongapo City, Zambales
Telephone: 0945 733 4256 | 0968 666 3409
Email: [email protected]
Inflatable Island's website | Facebook | Instagram
---
8. Rosa Farms – harvesting mangoes to picking out plants and farm-based products
---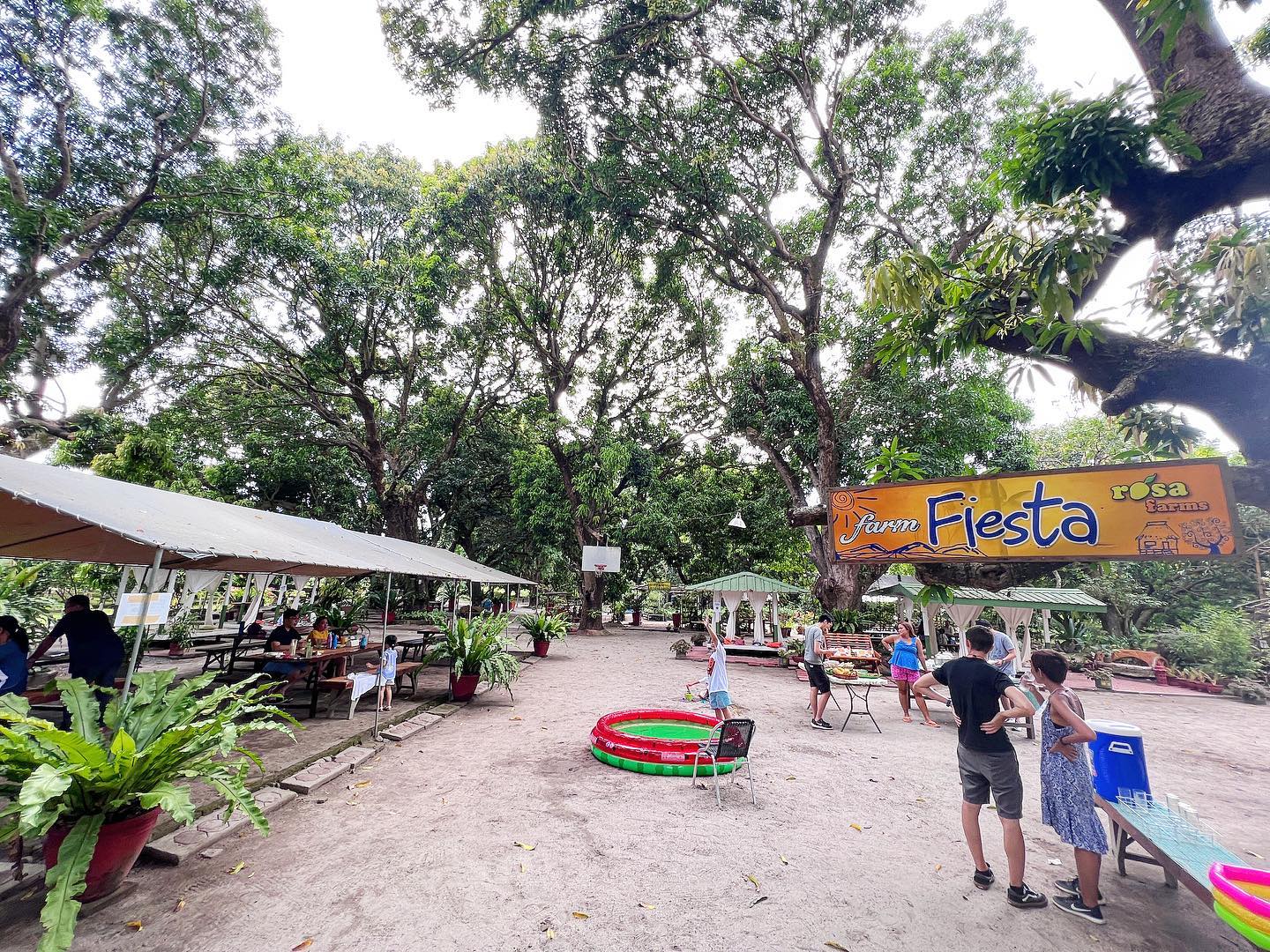 Image credit: Rosa Farms
For another fun activity, visit Rosa Farms in San Antonio for picnics, mango picking, and plant and souvenir shopping.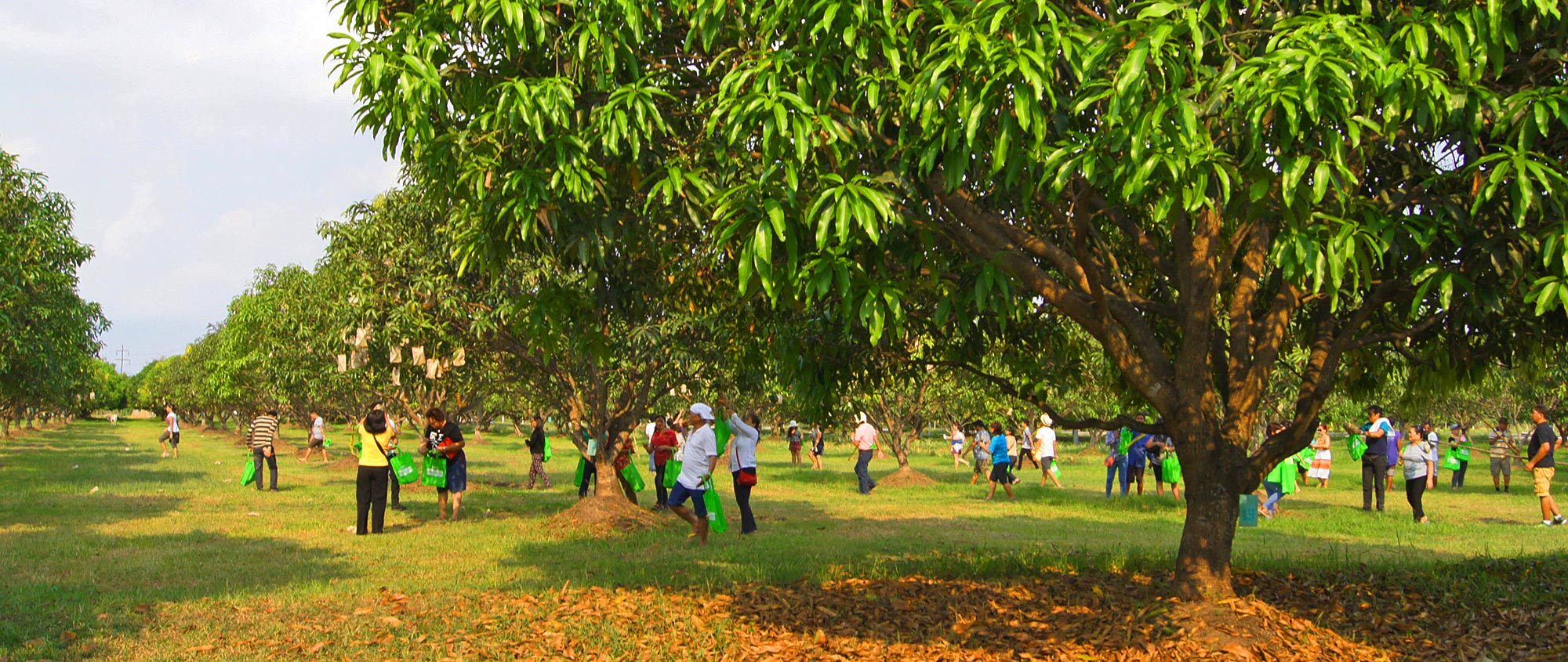 Image credit: Rosa Farms
Among friends and family, the farm offers a Pick-and-Pay program where you get to pick mangoes from the trees yourself and pay after doing so. This can be a fun activity to do with kids as you pick them up and let them pluck the mangoes by themselves.


Image credit: Rosa Farms
What's more, the farm also has a plant and souvenir shop called Lolo David's Country Store where farm-based food and non-food products from different kinds of rice to dried mangoes are sold for you to take back home.
For plantitos and plantitas, you can look around the different types of plants and seedlings on sale to add to your collection.
Address: Km. 156 National Highway, Barangay Luna, San Marcelino – San Antonio, Zambales
Opening hours: Mon–Sat 9am–5pm | Sun 10am–6pm
Telephone: 0916 315 2223
Email: [email protected]
Rosa Farms' website | Facebook | Instagram
---
8 family-friendly activities in Zambales
---
So head out to Zambales on your next family trip for a holiday full of fun, adventure, and rustic living not just for adults, but also for kids.
Safe travels!
Also check out:
---
Cover image adapted from: Crystal Beach Resort, Zambales, Inflatable Island Ph, and Rosa Farms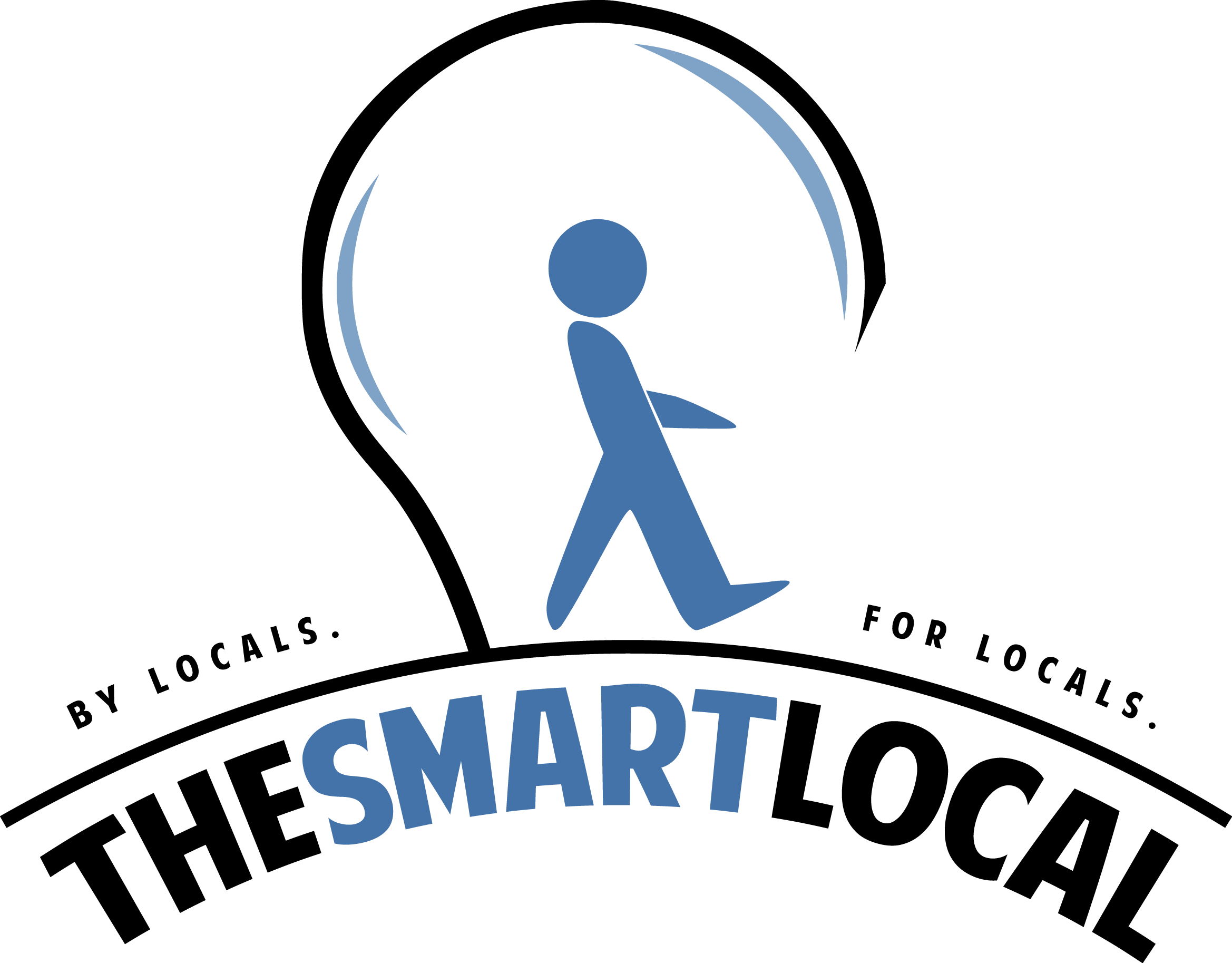 Drop us your email so you won't miss the latest news.