Things to do in and around Davao City
---
Found on the island of Mindanao, also known as Southern Philippines, Davao is often an overlooked travel destination for foreign and even local tourists. But if you're itching to explore more of what the Philippines has to offer besides Cebu and Boracay, Davao could be your next vacation stop.
From exploring a remote island resort to seeing our national bird up close to ziplining in a rainforest, you'll have a melting pot of things to do in Davao to satisfy your wanderlust.
---
– Beaches in Davao –
---
1. Escape to the slow life at Isla Reta Beach Resort
---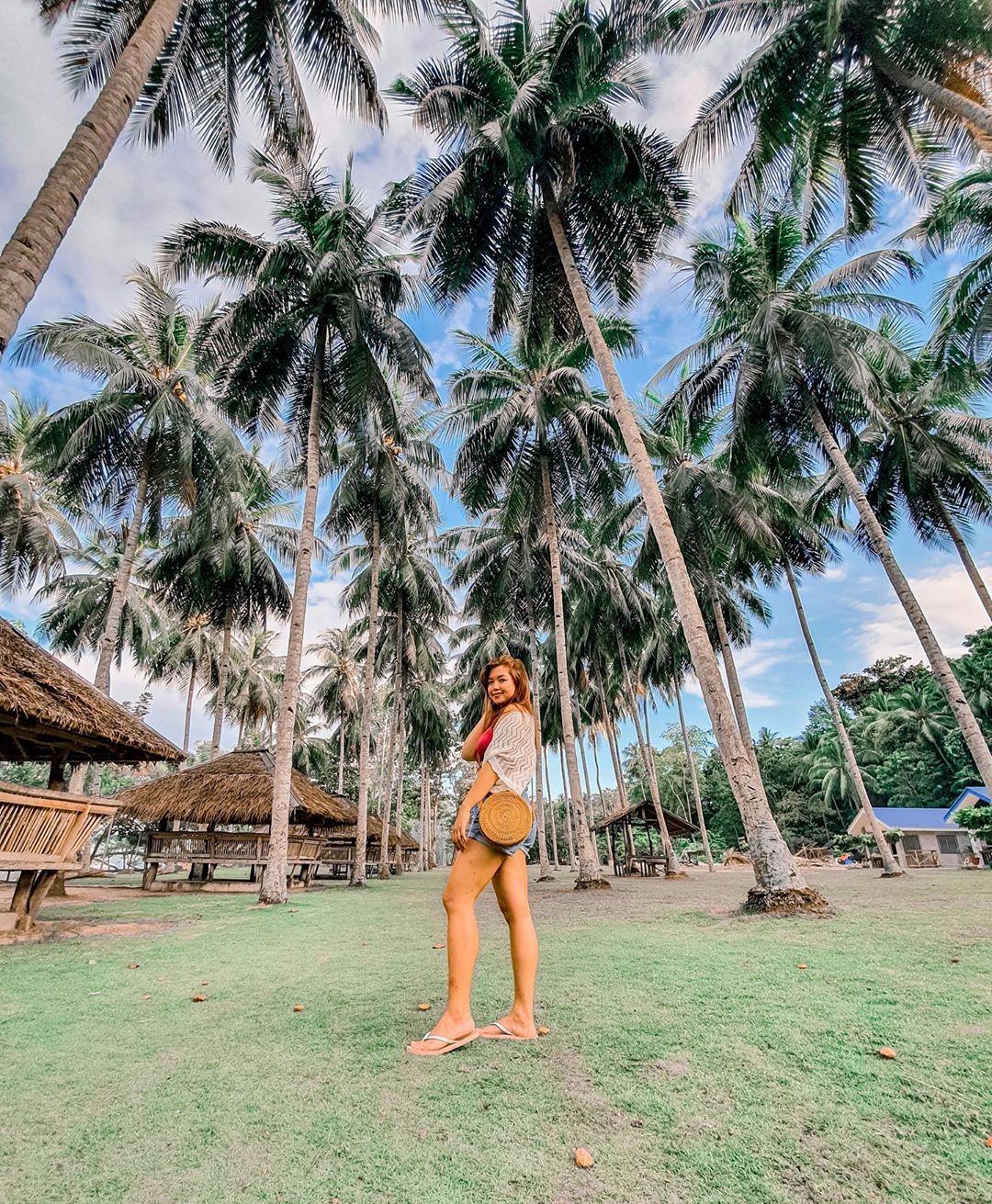 Image credit: @sabbiieee

Isla Reta Beach Resort is situated on Talikud Island, about an hour's boat ride away from Davao City. Come here to relax on its long stretch of white-sand beach and crystal clear water reminiscent of White Beach in Boracay – on slow days, you'll mostly have the entire beach for yourself.
However, if you're looking for some fun, you can also go snorkeling, kayaking or even helmet diving around the area. Prices for these vary depending on who you're talking to, so make sure you ask the resort personnel for their trusted recommendations.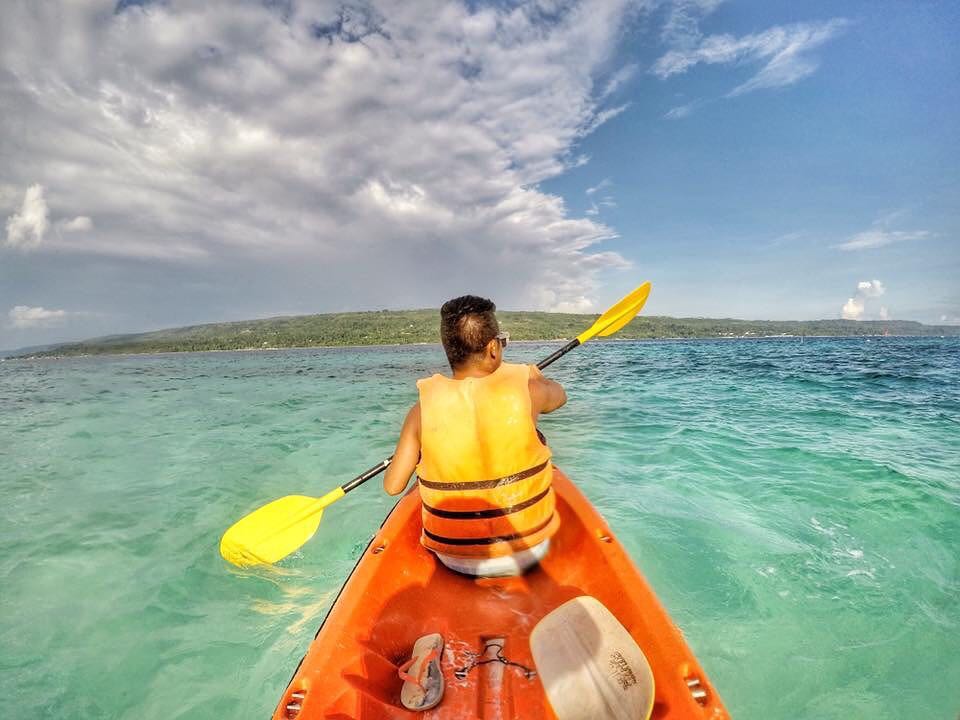 Image credit: @enigmaticzam
You can visit Isla Reta Beach Resort for a day tour – day admission includes the use of their pavilions, tables and chairs, open function hall, volleyball court, and barbecue grill.
If you bring your own cooking ingredients to the island, you can use their kitchen or have a resort personnel cook it for you. They also have a canteen if you aren't bringing your own snacks.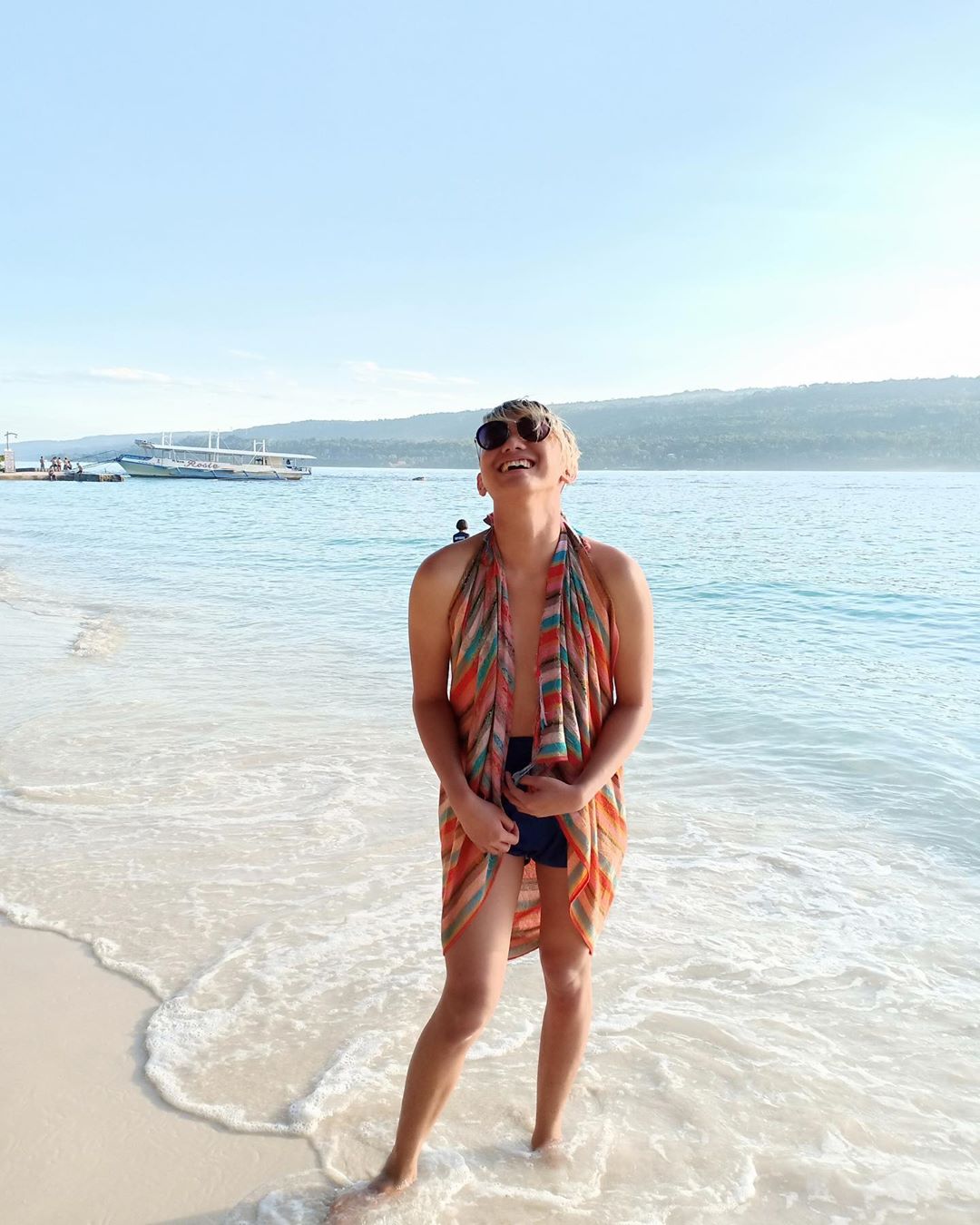 Image credit: @philipmiraaa
Alternatively, stay overnight so you can soak up as much sun as possible. Rooms start at P400 (~USD7.87) a night. You can also rent a tent (P400, ~USD7.87) or just bring your own and pay the tent corkage (P100, ~USD1.97).
Because Talikud Island is still pretty remote, electricity only runs from 3PM to 6AM – meaning you can spend the whole day just lounging around on the beach, disconnected, relaxed, pretending you're a shipwreck survivor and not just an hour away from civilization.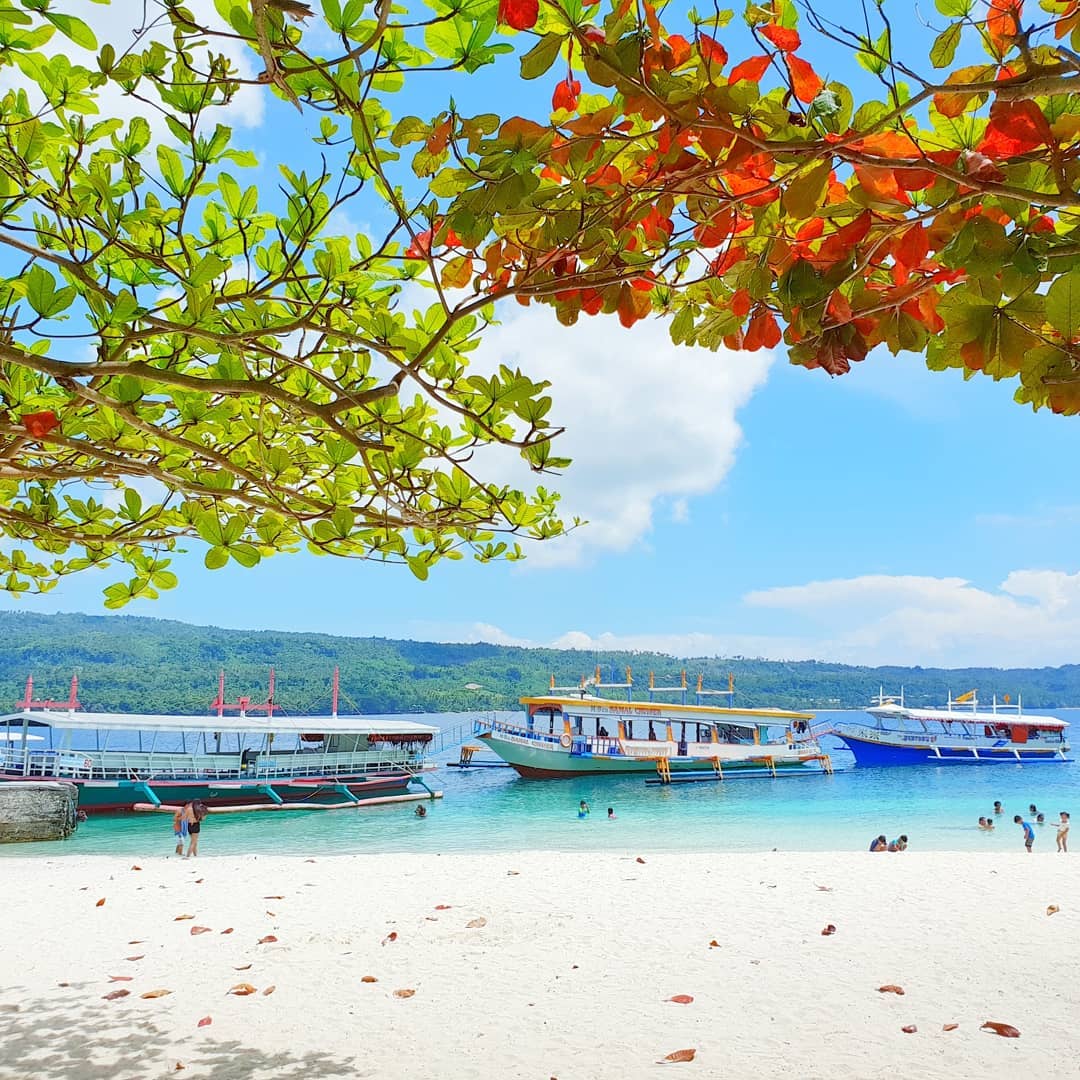 Image credit: @kylemlq
How to get there:
From Davao City, take a jeep going to Magsaysay Park and alight at Sta. Ana Wharf (P10, ~USD0.20). The wharf is just beside the park. You can also take a Grab.
From the wharf, you can board the Isla Reta boat which will take you directly to the resort (P135, ~USD2.65) or take a public boat to Talicud Island for a fare of P80-P100 (~USD1.57-USD1.97). The first boat (to Isla Reta) departs from Sta. Ana Wharf at 9AM and the last boat (public) leaves at 1:45PM.
Admission fee (valid 6AM-5PM): P100 (~USD1.97) for visitors 11 years and up, P50 (~USD0.98) for children 4-10 years old, free for children 3 years old and below.
Admission fee (overnight, from 6PM-5PM the following day): P200 (~USD3.93) for visitors 11 years and up, P100 (~USD1.97) for children 4-10 years old, free for children 3 years old and below.
Address: Brgy. Sta Cruz, Talikud Island, Davao 8119
Telephone: +63 998 991 6690
E-mail: [email protected]
Facebook
---
2. Go surfing at Dahican Beach
---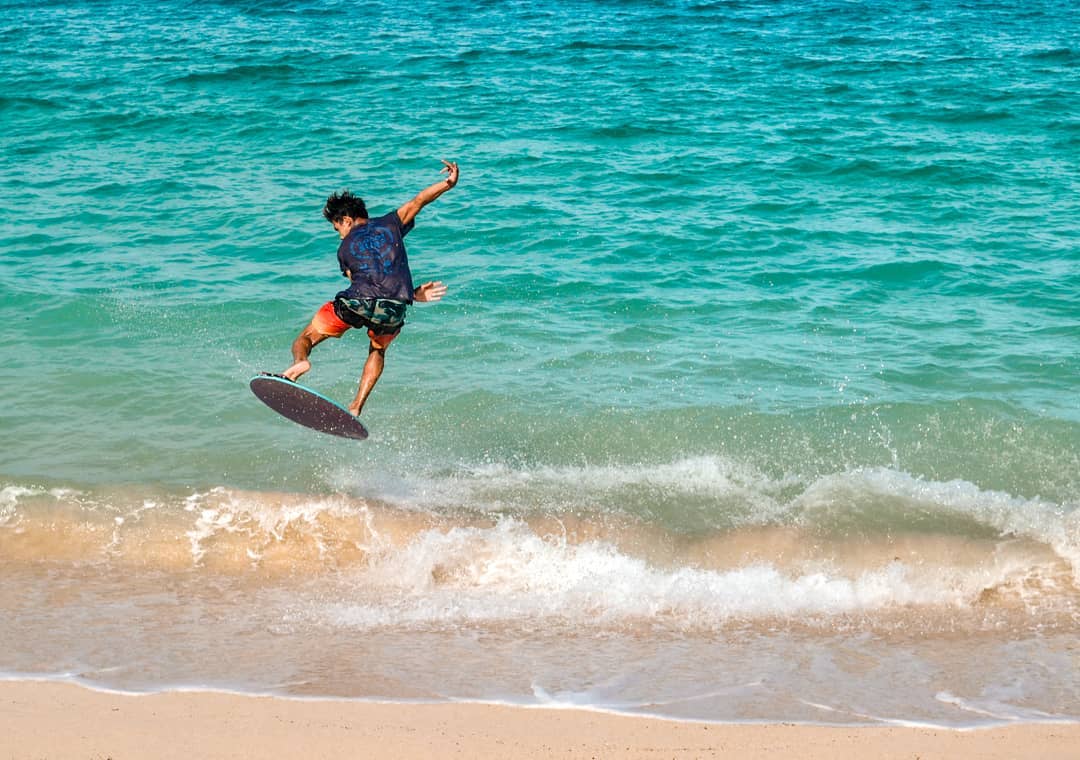 Image credit: @jerbox19
You're never that far away from a beach no matter where you are in the Philippines – and when in Davao, Dahican Beach in the town of Mati is the go-to for locals and tourists alike.
Dahican boasts a 7KM stretch of open beach lined with coconut trees and topped with a layer of fine sand. It's also a sea turtle sanctuary – its name "Dahican" is derived from the local word dahik which is the act of the sea turtles coming from the sea and nesting in the sand.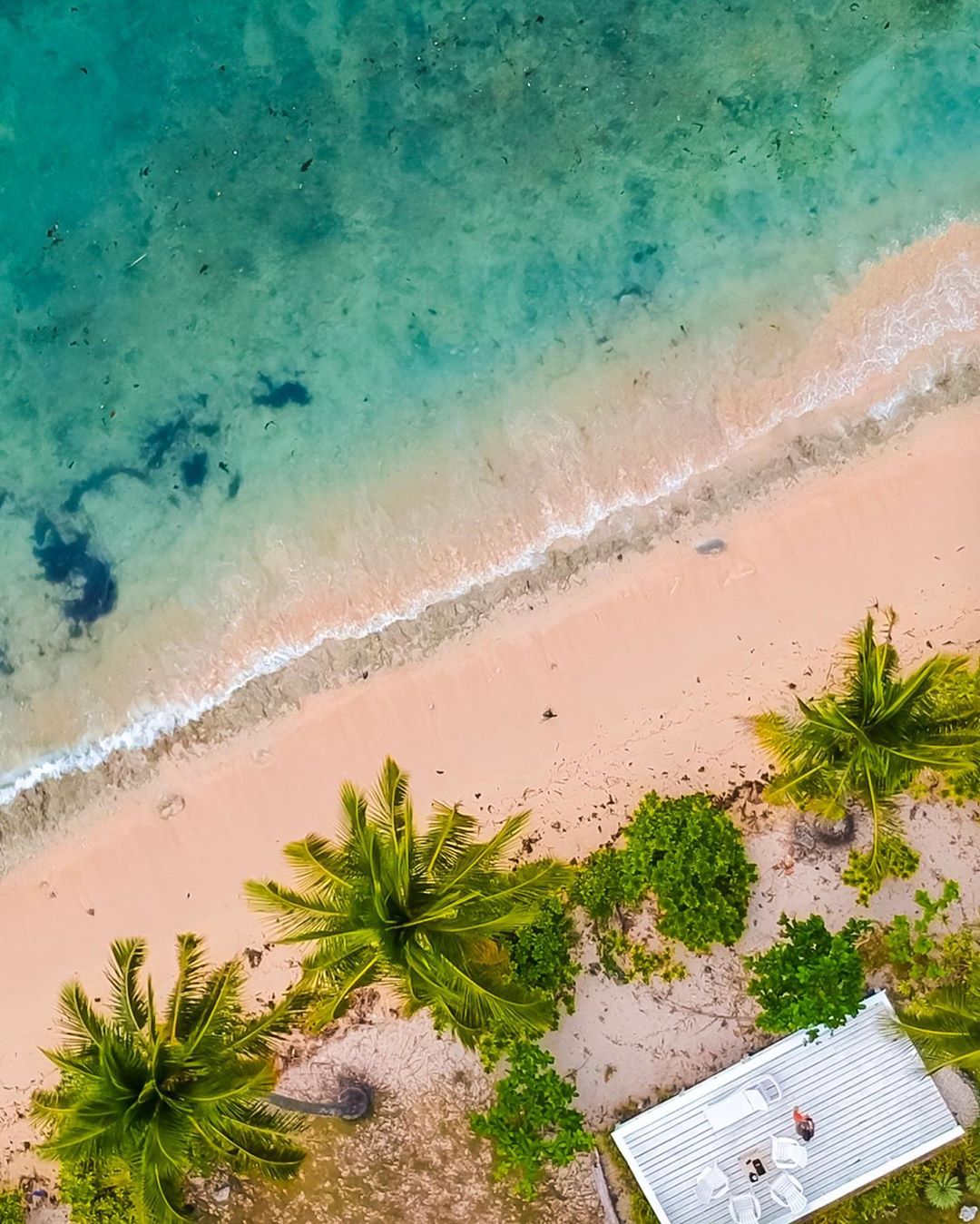 Image credit: @drielim

Despite being popular with surfers, skimboarders, and beachgoers in general, Dahican is still a non-commercialized area. There are a few scattered resorts by the coast which have rooms starting at P1,000 (~USD19.62) a night.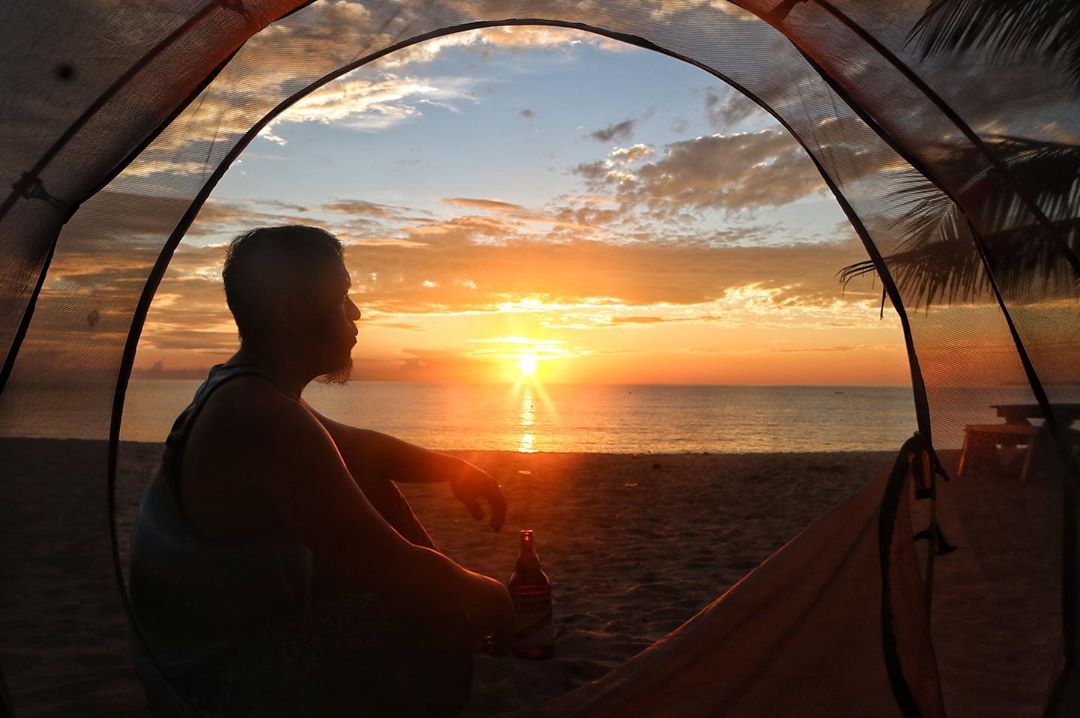 Image credit: @admerdabz
If you truly want to rough it out in Dahican, you can bring or rent your own tent, and set up shop on the beach itself while watching the sunset on the horizon. The entrance fee for the camping grounds is P50 (~USD0.98), the tent rental is at P300-P400 (~USD5.88-USD7.85), and you can ask the people you rent from to set it up for you for P50 (~USD0.98).
You can also go on an island-hopping expedition to nearby Oak Island, Pujada Island, and Waniban Island to experience the different beaches and coastlines Mati has to offer. Boat fees start at P1,500 (~USD29.42), good for two people for a whole day of island-hopping.
How to get there:
From Davao City International Airport, catch a Bachelor Express bus to Mati along the highway or at the Ecoland Transport Terminal (P250, ~USD4.90). If you're coming from the city center, you can also ride a van at Gaisano Mall or Victoria Plaza (P220, ~USD4.31).
Alight at the Mati City Bus Terminal and get a tricycle to take you to Dahican. The fare starts at P40 (~USD0.78) per person, but will depend on how you haggle and how many people you're traveling with. The whole journey will take you at least 5 hours.
Address: Mati, Davao Oriental
---
– Nature and parks in Davao –
---
3. See the national bird at the Philippine Eagle Center
---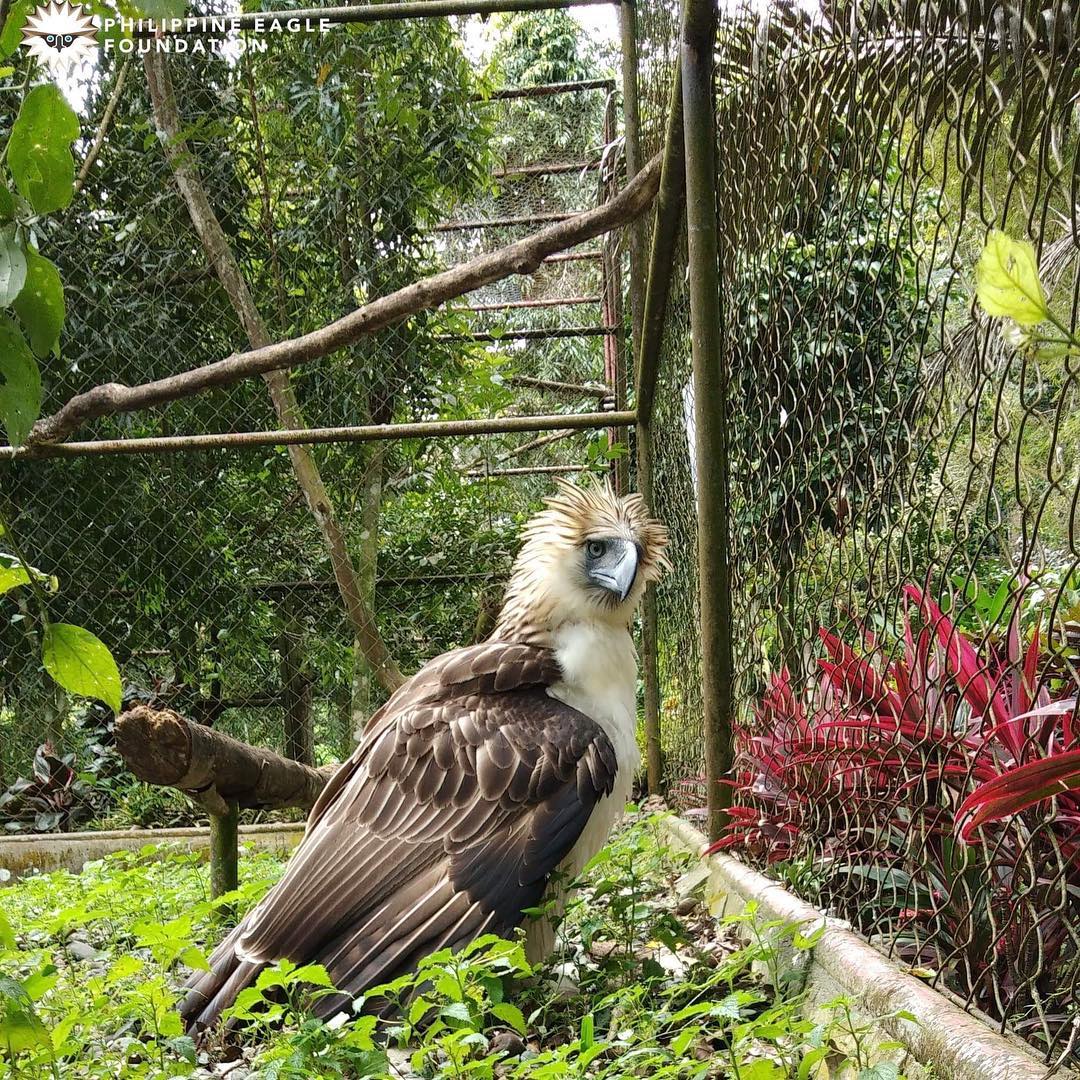 Image credit: @phileaglefdn
Although the mighty Philippine Eagle can hunt monitor lizards, hornbills, and even monkeys with the help of its wide wingspan up to 7 feet across, it is still critically endangered with only about 600 left in the wild as of 2015. Thankfully, you can still see our disappearing national bird at the Philippine Eagle Center, where all visitor proceeds go to saving the species.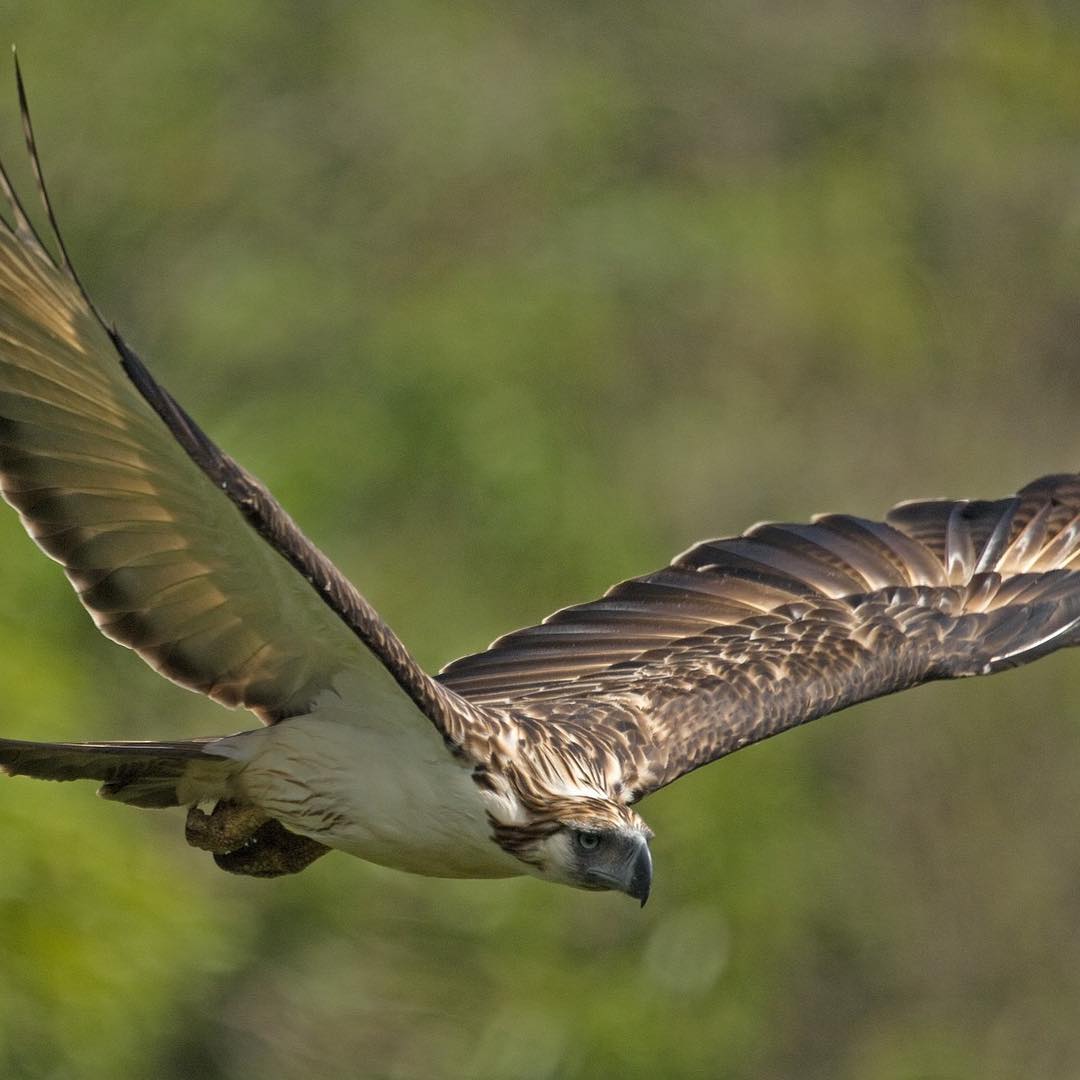 Image credit: @phileaglefdn
Located at the foothills of Mt. Apo, the park is the size of 8 football fields. Aside from the breeding centers closed to the public, the aviaries that house these eagles and other species of birds are open to visitors. There's also a monkey enclosure, macaques, snakes, and a giant crocodile.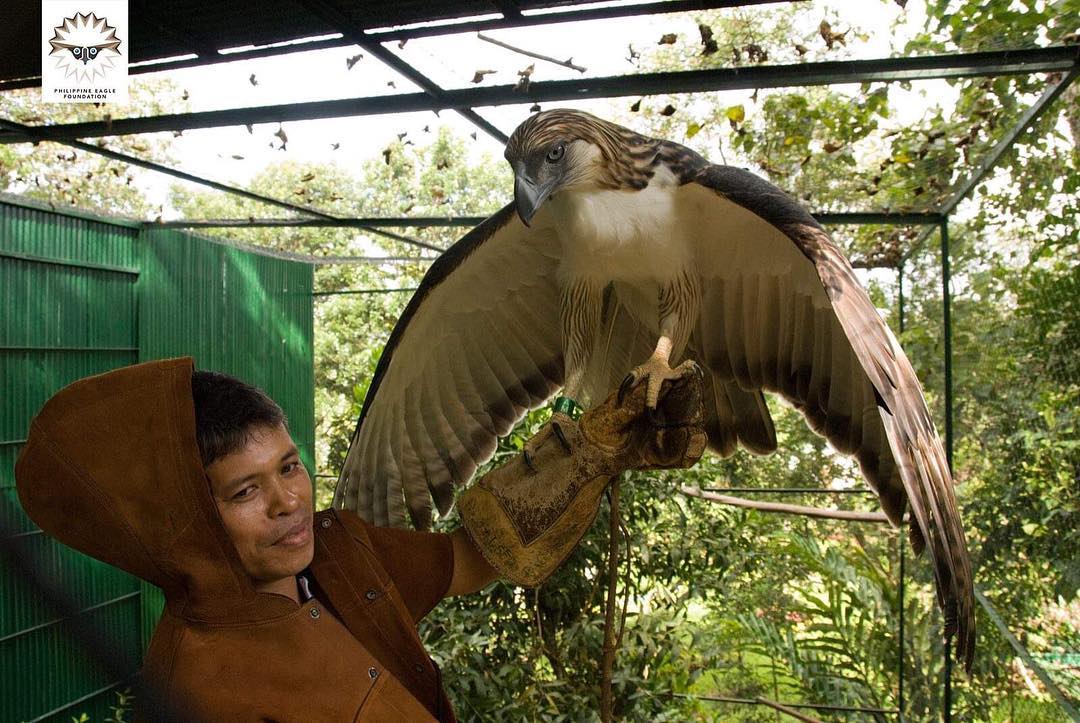 Image credit: @phileaglefdn
If you're worried about getting lost in this wildlife maze, fear not – PEC offers free guided tours. Call ahead to book your tour to secure your timeslot, and make sure to drop by the gift shop at the end to get a souvenir as well.
Tip: If you come during feeding time, which is usually in the morning, you might even get to feed the eagles.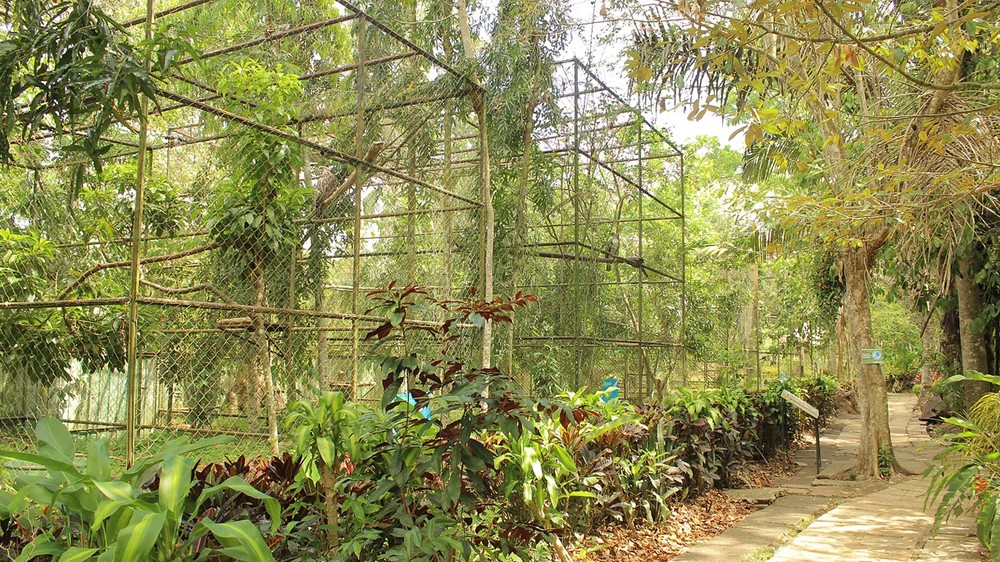 Image credit: Philippine Eagle Foundation
How to get there:
From Davao City, take a bus or van to Calinan. From Calinan, take a 10-minute tricycle ride to the Eagle Center. The whole journey takes about 45 minutes to an hour.
When you pass through the Davao City Water District before entering PEC premises, a P5 (~USD0.10) fee will be collected for adults and P3 (~USD0.06) for children.
Admission fees: P150 (~USD2.95) for adults, P100 (~USD1.97) for visitors aged 4-17, free for children below four years old.
Address: Malagos, Baguio District, Davao City, 8018
Opening hours: 8AM-5PM, Daily
Telephone: 917 708 9084
Website
---
4. Pose with millions of bats at the Monfort Bat Sanctuary
---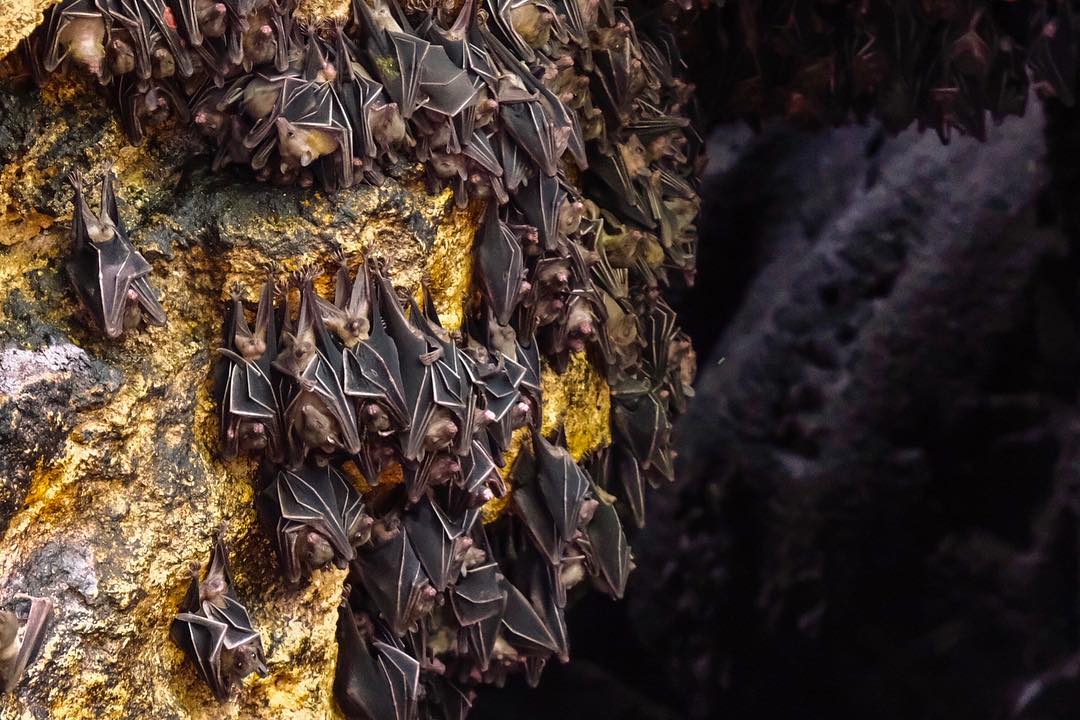 Image credit: @jedyleana
Some people shriek at the sight of a bat, but if the sight of these fuzzy flying creatures will astonish you rather than making you want to run, stop by the Monfort Bat Sanctuary in Samal Island, just a 20-minute ferry ride from Davao City.
Here, one cave is home to 2.5 million Rousette Fruit Bats – that's more than the human population of Manila and Makati stuffed inside a cave – that were named the largest single-species bat colony by the Guinness World Records.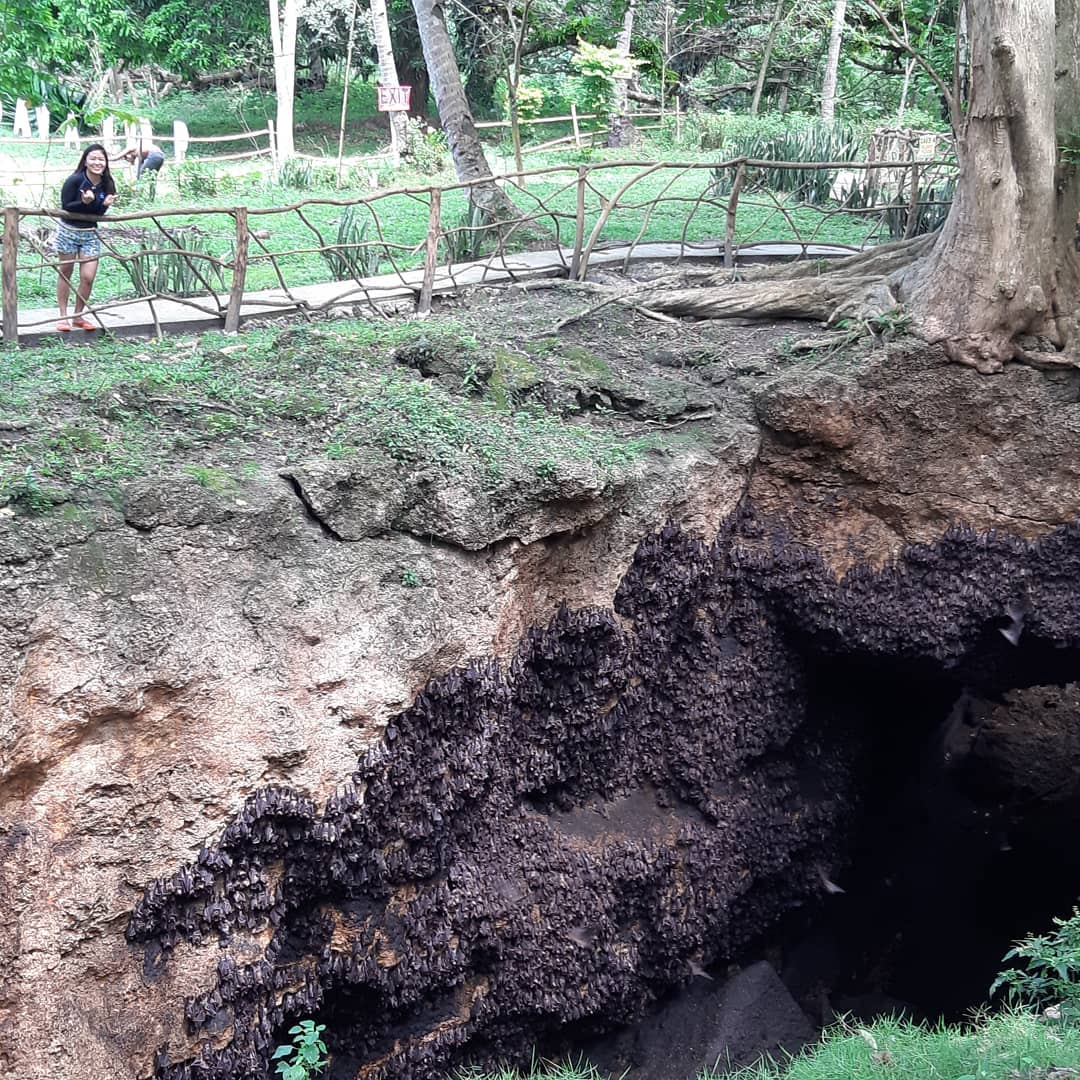 Image credit: @joy_dxplorer
Most of the cave is underground and you can see its main opening on top of a small hill, along with other smaller openings. You'll be at a safe distance from the bats, as the openings are fenced off to protect visitors, and the bats are fast asleep in the daytime.
You don't need reservations to see the bats, but the sanctuary's website advises visitors to allot at least one hour for their visit. Only 15 people are allowed to go up the hill at a time, so as to not disturb the bats.
Tip: Bring a handkerchief or something to cover your nose. Bats aren't the most fragrant of creatures.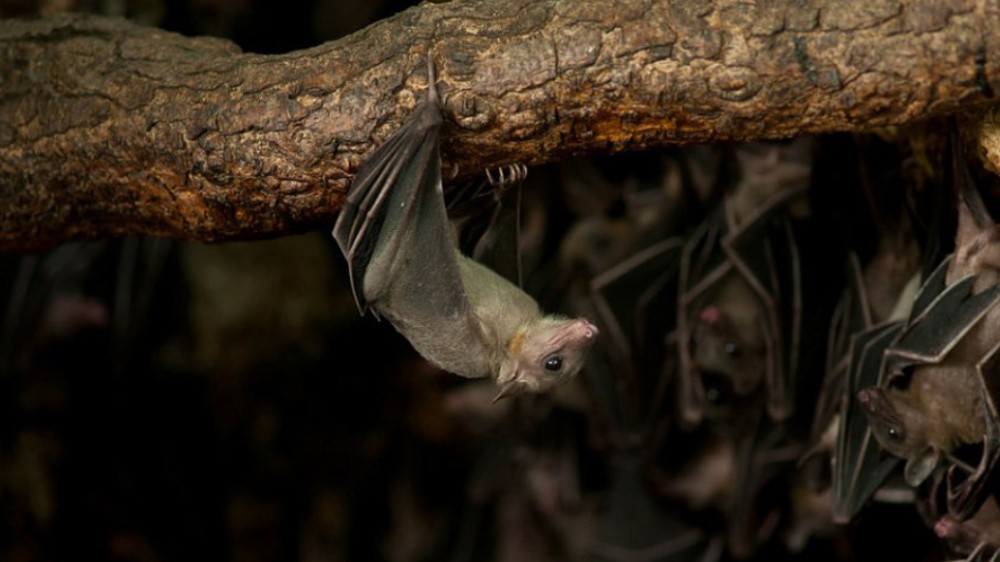 Image credit: Monfort Bat Sanctuary
How to get there:
From Davao City center, ride two jeeps or take a Grab going to Sasa Wharf and ride a RoRo ship or a ferry to Babak Port on Samal Island (P10-P12, ~USD0.20-0.24). From the port, you can take a habal-habal motorcycle taxi to the cave (the price usually depends on your negotiation skills).
Admission fees: P120 (~USD2.36) for adults, P60 (~USD1.18) for visitors aged 4-15
Address: Sitio Dunggas, Barangay Tambo, Babak District, Samal, Davao 8119
Opening hours: 8AM-5PM, Daily
Telephone: (082) 286 6958 | 917 705 4295
Website
---
5. Brisk walk or take a long stroll in People's Park
---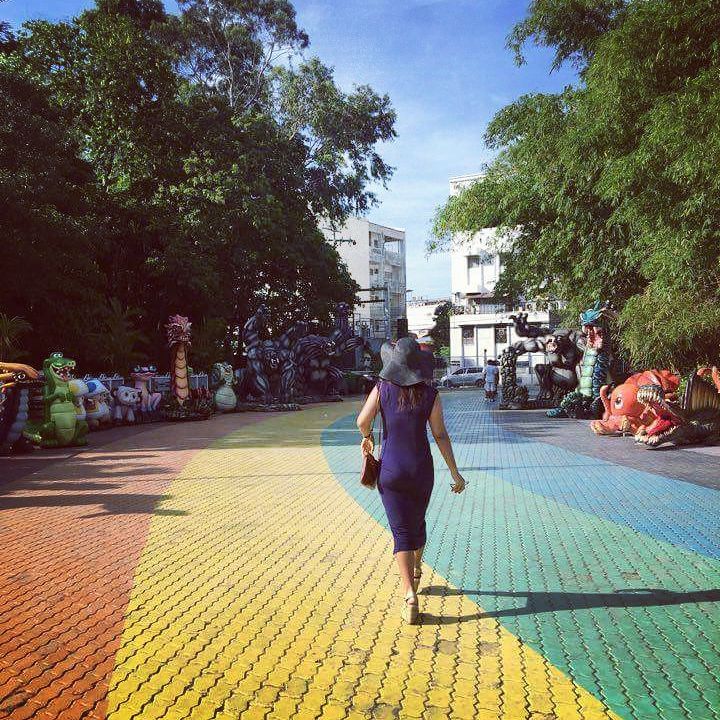 Image credit: @krishaanne17

When you're in Davao, make sure to stop by what is considered by locals to be one of the cleanest and greenest parks in all of the Philippines – People's Park. Not only is it free to walk around and visit for a refreshing getaway from the city proper, but there are many things to see as well.
One of the main attractions of the park is the Durian Dome, a tribute to Davao's nickname – the Durian Capital of the Philippines. The large dome in the center of a rainbow-colored path mimics the spiky texture of durian skin.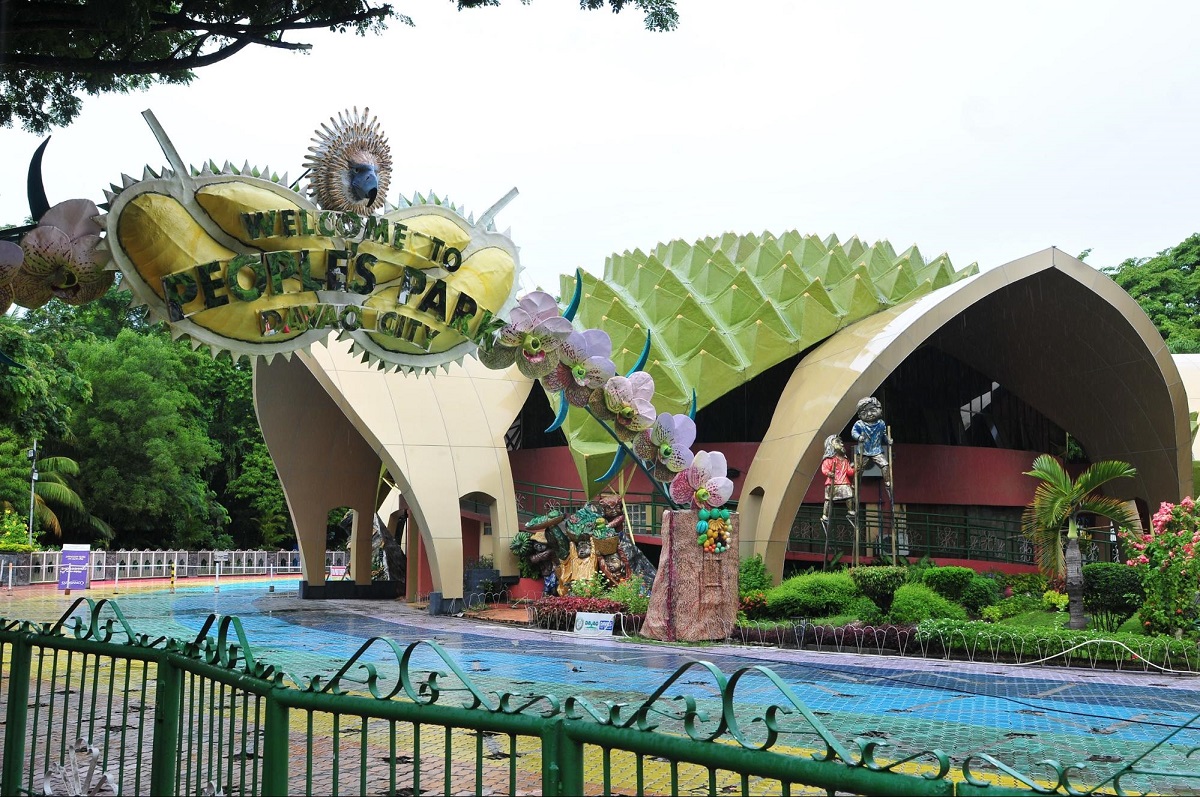 Image credit: Davao City Website
Perhaps People's Park's biggest draw is the fact that it's a sprawling 4-hectare park with ponds, small waterfalls, and landscaped greenery dubbed the "Philippine Rainforest". The park is also dotted with sculptures, most created by popular local artist Kublai Millan.
You can even join a public Zumba class with the locals which usually happens every Sunday at 6AM.
Address: Uy Building, 49 Jln Palma Gil St, Davao City, 8000
Opening hours: Mon – Thurs 5.30AM-10.00AM and 2PM-11PM | Fri – Sun 5.30AM-10.30AM and 2PM-11PM
Telephone: (082) 302 1146
---
6. Test your stamina by climbing Mount Apo
---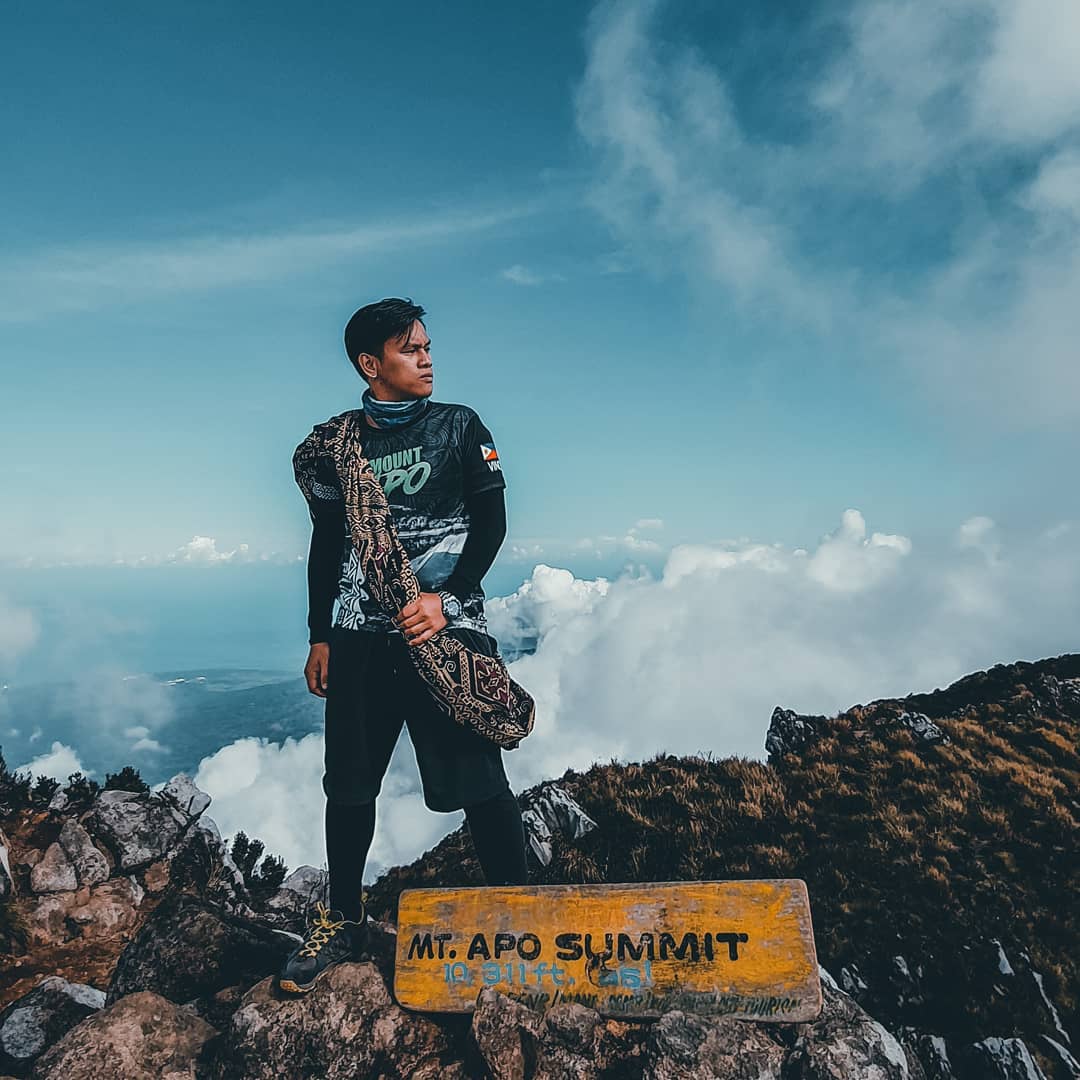 Image credit: @_vince08
At 2,954 meters above sea level, Mount Apo is the highest mountain in the Philippines – equivalent to three and a half Burj Khalifas stacked on top of each other. Climbing it is no easy feat if you're not an experienced climber, which is why a guide is mandatory for whoever wants to take on this behemoth.
How fast you can get to the summit is completely reliant on your pace. For experienced climbers, it might take two or three days tops. But for average human beings who don't climb mountains very often, if at all, it can take four whole days.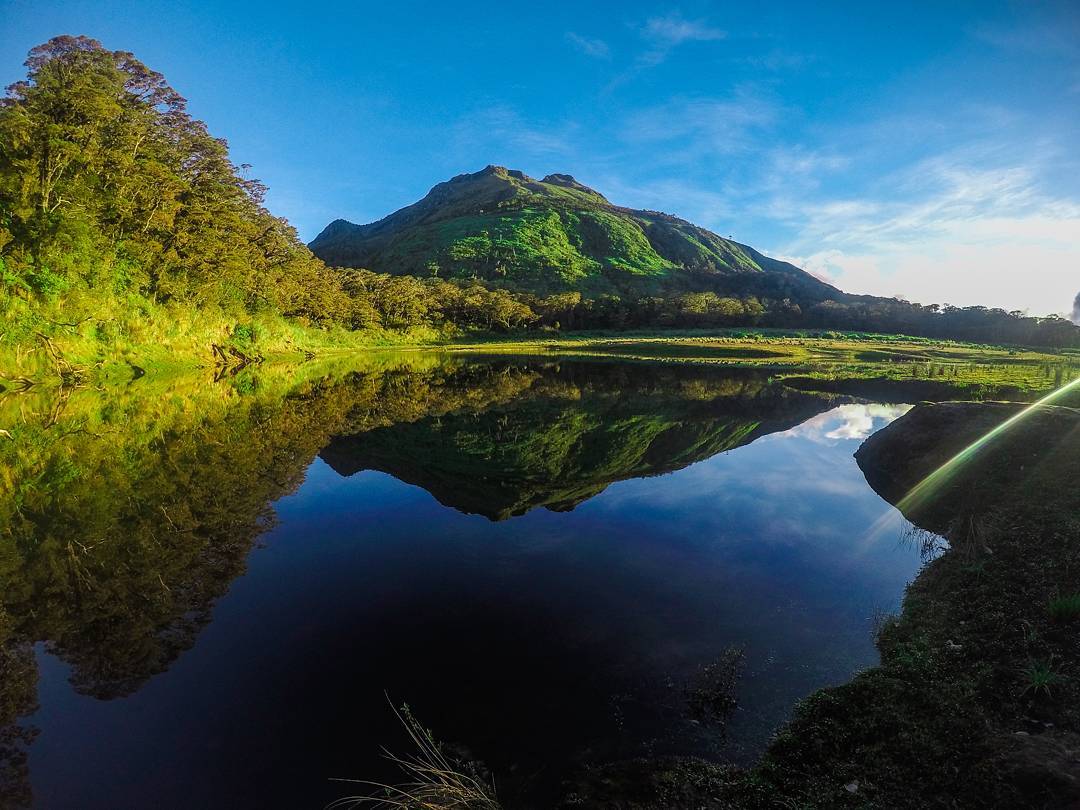 Lake Venado in Davao
Image credit: @loryananggala
You can reach Mt. Apo's summit by taking at least six different routes, but the Kidapawan and Kapatagan trails are two of the most popular ones to take.
The Kidapawan Trail on the Cotabato side of the mountain will give you scenic views of rivers, hot springs, and Lake Venado along your way. Meanwhile, the Kapatagan Trail on the Davao side is less whimsical and a bit tougher.
Before you start your trek, you need to get a permit that costs P2,000 (~USD39.32) for standard season and P2,500 (~USD49.15) for peak season. The fee includes a refresher climbing course, useful for new climbers. You'll also need a guide, whom you can hire at the entry point of the trail you want to follow for P1,000 (~USD19.66) a day for a group of five climbers. Porters are also available to carry your things for P500 (~USD9.83) per 15KG of baggage.
At the moment, authorities have limited the number of climbers allowed on the mountain to 50 a day, so do get your permits as early as you can.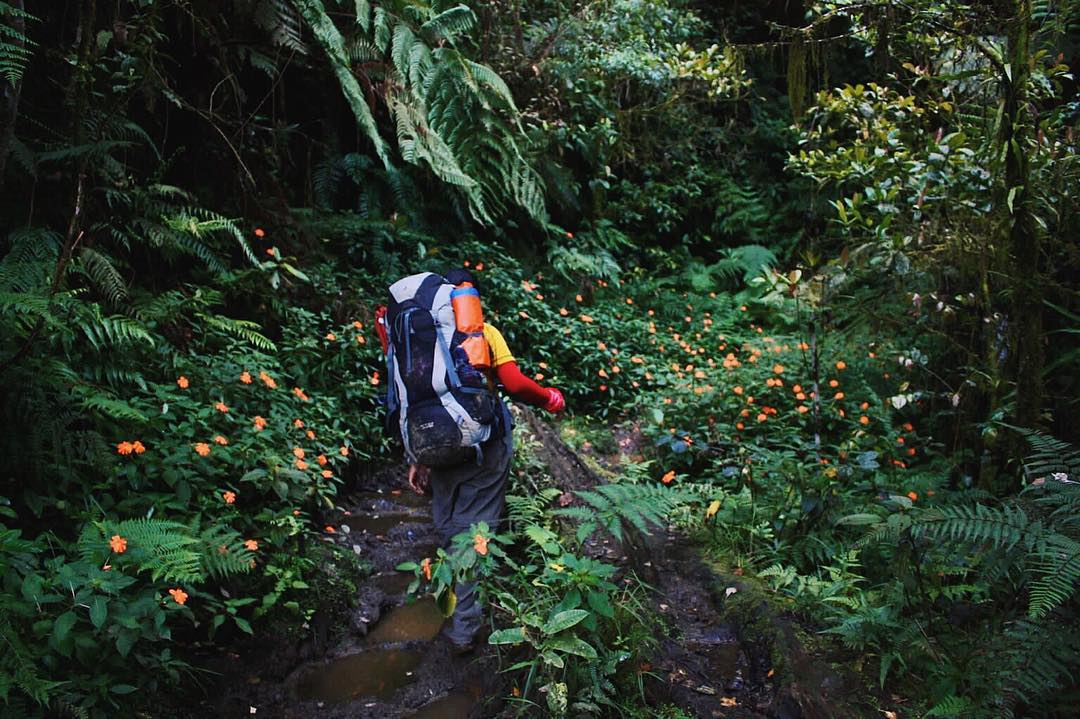 Image credit: @wokalpajaro
The key to a good climb is preparation. Make sure you have everything you need in your bag, but don't overpack, because unless you spend some cash on a porter, you're going to have to lug around your stuff for three whole days. Prepare your meals in advance as well and make sure you have enough to survive on. You're climbing a mountain after all!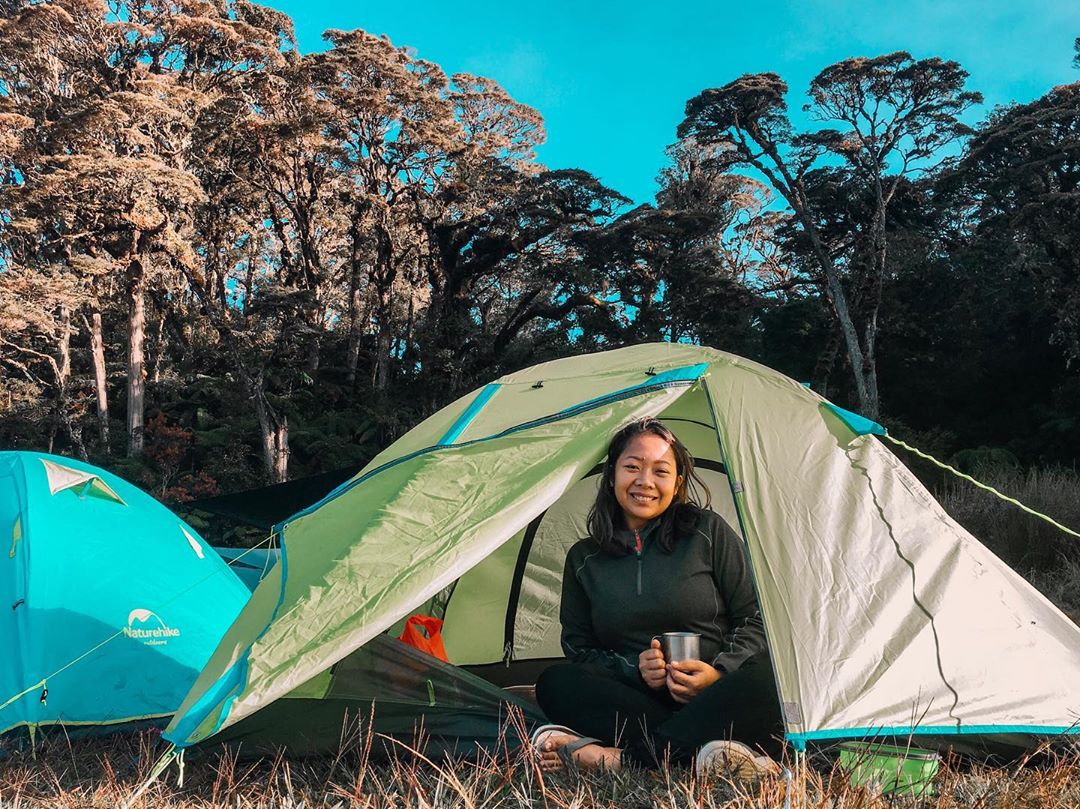 Image credit: @lakwatserang.librarian
If the thought of a DIY trek is already stressing you out and you feel like you're going to end up like Frodo on the way up to Mordor, then you can opt to get a trek package from a tour agency. Some include tents and camp meals, as well as roundtrip transfers from your accommodation to the base of the mountain, on top of providing a guide.
---
7. Immerse yourself in wildlife at Eden Nature Park
---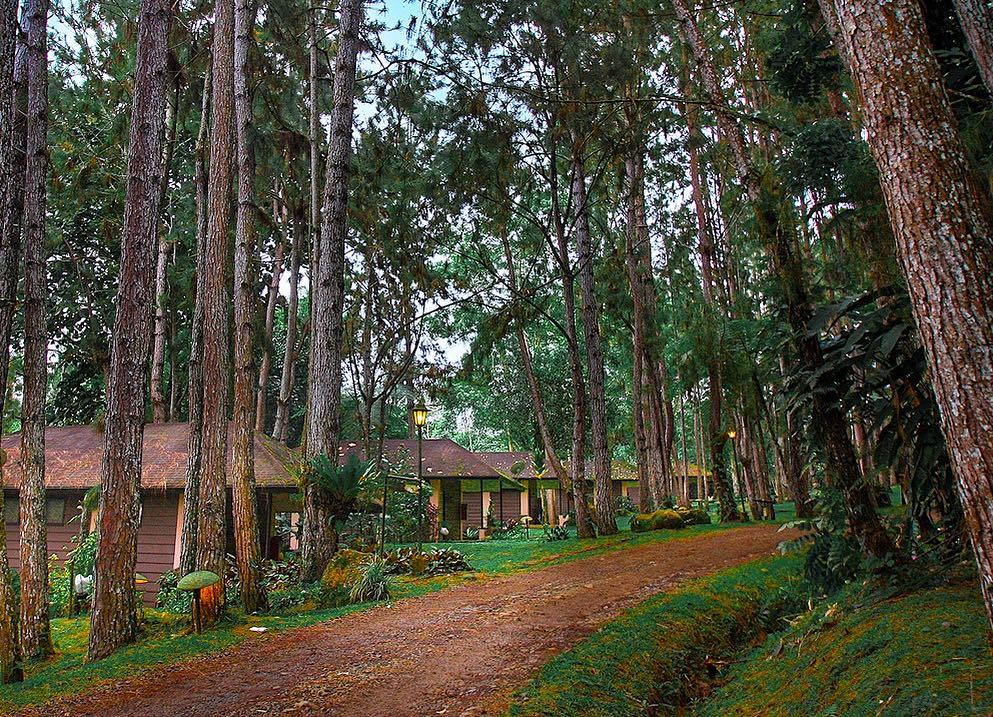 Image credit: @traveling.baeggar
Eden Nature Park and Resort is the perfect place for families traveling with kids. Spanning an area of 80 hectares, the mountain resort is located at 3,000 feet above sea level, where you'll be greeted by views of Davao City and Davao Gulf.
Hop on a guided shuttle tour (P150, ~USD2.95) that takes you through the whole nature park in just 45 minutes, or take any of its easy hiking trails. You can also go horseback riding (P100, ~USD1.97) and use their swimming pool for P100 (~USD1.97) per adult and P80, (~USD1.57) per child.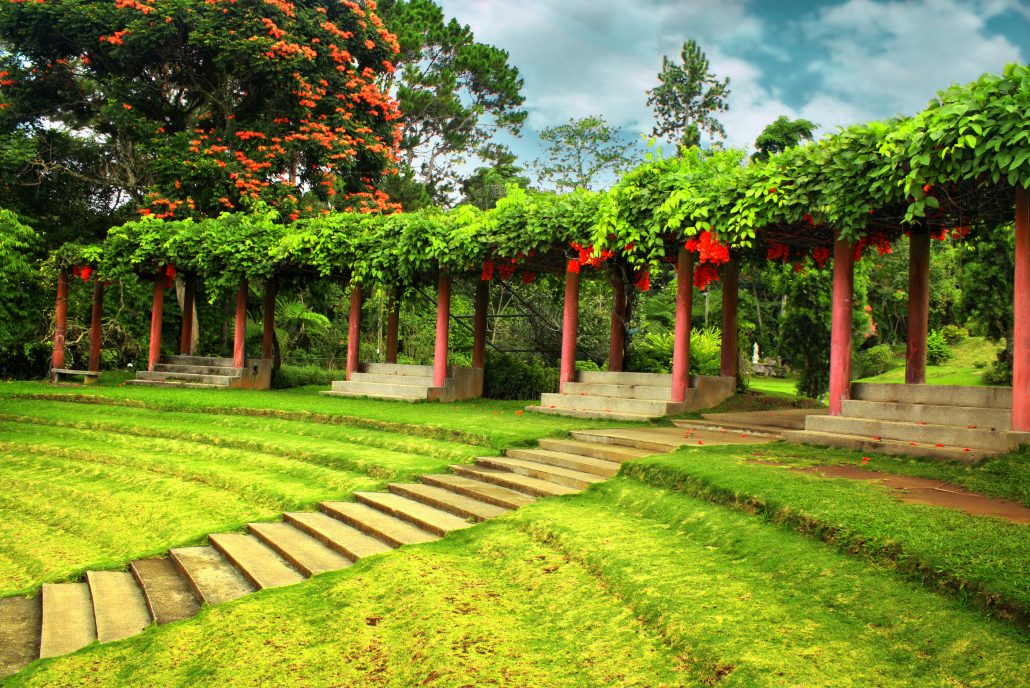 Image credit: Eden Nature Park
One of Eden's most eye-catching attractions is their amphitheater, inspired by coliseums in ancient Europe. It is also open as a venue for wedding ceremonies, masses, and even small concerts.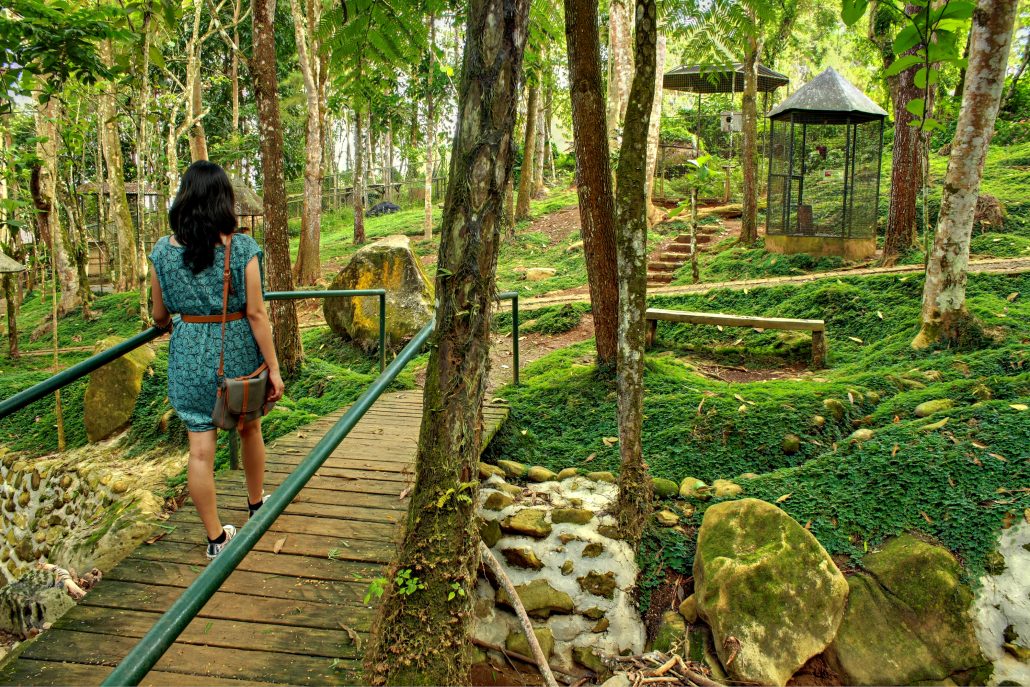 Image credit: Eden Nature Park
On top of all of this, the park also has a bamboo maze, a butterfly garden, a big playground, a bird walk trail where you can see peacocks and other birds, and a deer park. However, perhaps the most popular thing to do in Eden is to zipline (P200, ~USD3.93) through the lush green of their forest.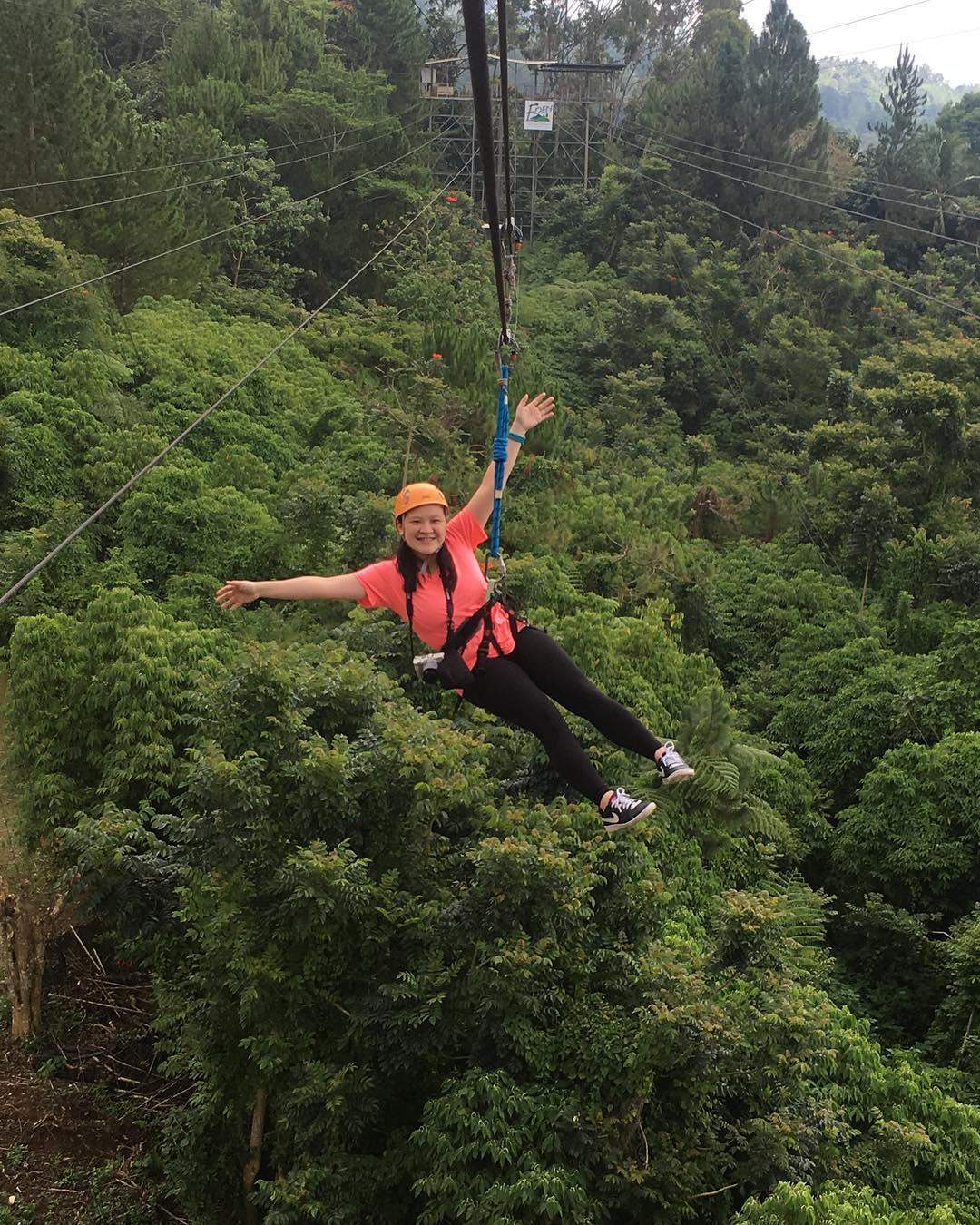 Image credit: @imstillakidatheart
Eden offers standard accommodation starting from P4,500 (~USD88.47) a night, and also has a legit log cabin for rent that houses up to 12 people! Or to be closer to nature, you can go camping in the woods from P788 (~USD15.49) for a tent good for 5 people.
How to get there:
Eden Nature Park is about an hour's drive away from Davao City. You can either hire a private car to take you there or opt for the cheaper option, which is public transportation.
From the city center, just hop onto a jeepney bound for Toril and ask the driver to drop you off at Mercury Drug. You can find these jeepneys along Claveria Street, Roxas Avenue, and Quimpo Boulevard. Once at Mercury Drug, motorcycles (P80, ~USD1.57) per person should be waiting there to take visitors up to Eden.
Address: Brgy. Eden, Toril, Davao City
Opening hours: 9AM-5PM, Daily
Telephone: (082) 286 0383 (Day Tour Center) | (082) 286 0385 (Front Office)
Website
---
– What to eat in Davao –
---
---
8. Satisfy your street food cravings at Roxas Avenue Night Market
---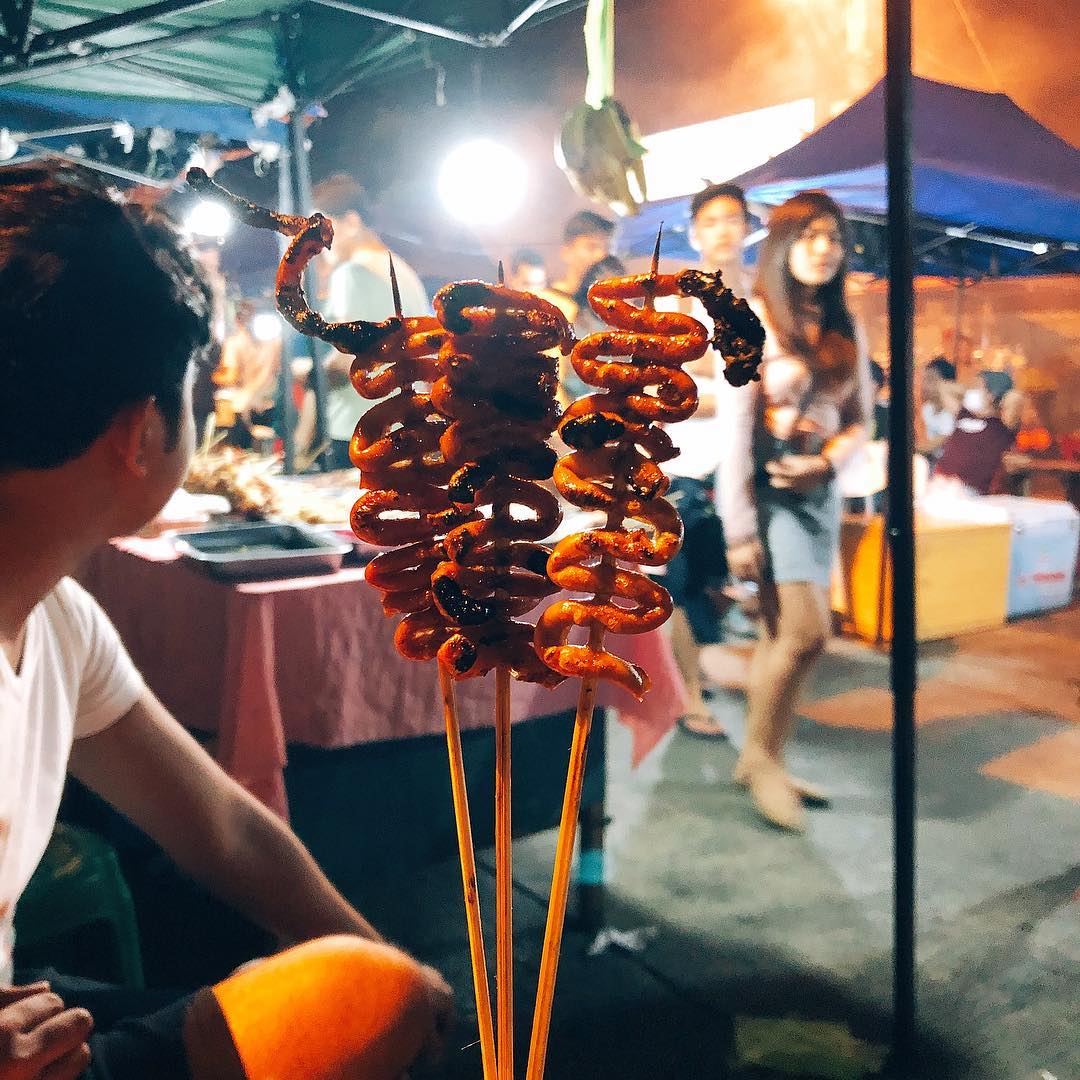 Image credit: @tinykonflikt
In the daytime, the Roxas Avenue Night Market might look like your usual street but when the sun sets, it transforms into a foodie paradise where you can try local delicacies and mingle with Davaoeños.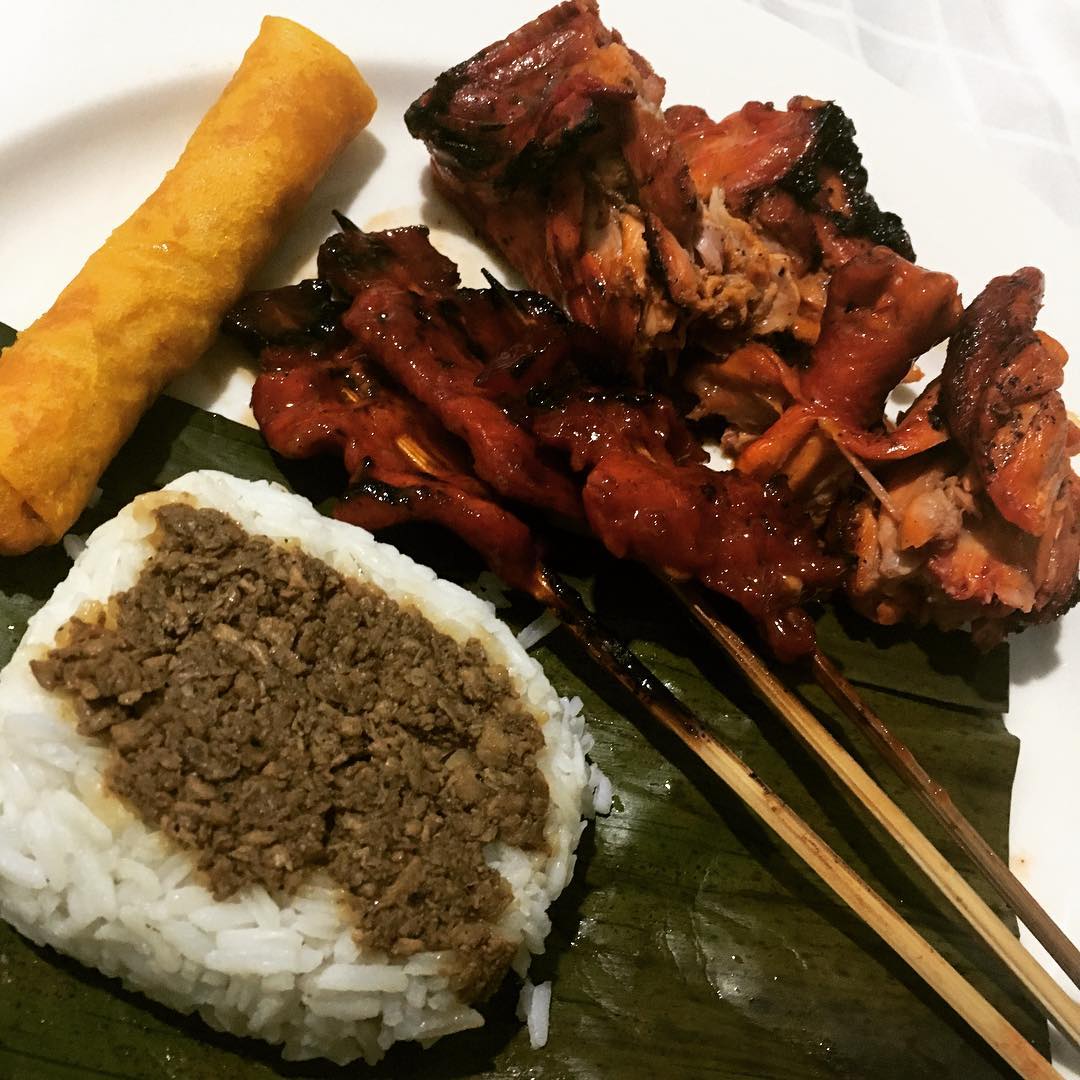 Image credit: @karlastefan
Lined with multiple carts and stalls, this is where you can get freshly grilled local delicacies, such as skewered chicken, beef, pork, and tuna, or the Filipino street food favorites such as balut (fertilized egg embryo), fish balls and kikiam (five spice ground meat rolls), and sago't gulaman (brown sugar, almond jelly, and tapioca pearl drink).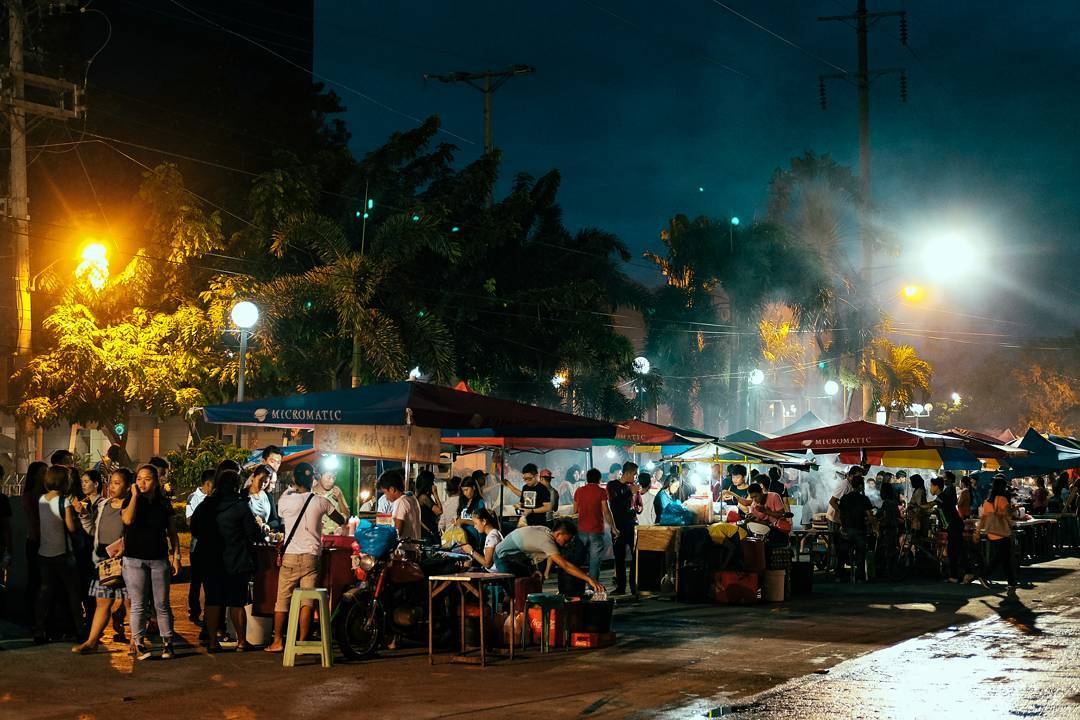 Image credit: @darryl.valencia
Compared to traditional sit-down restaurants, prices at the night market are definitely cheaper. There are tables and chairs which diners share so it's a good opportunity to mingle.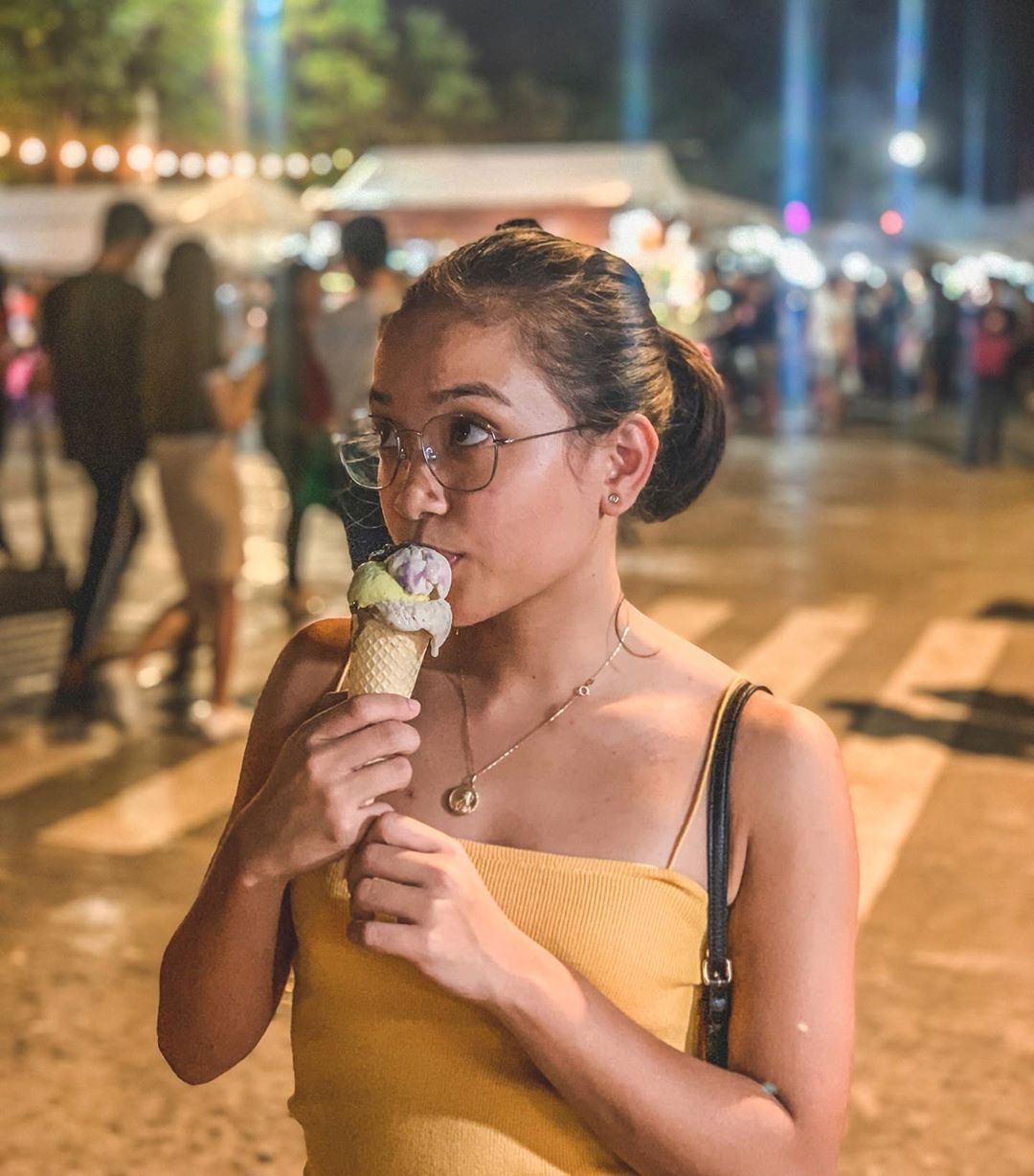 Image credit: @piagaiser
Those who're in for something sweet, try to find the original Mang Danny's Ice Cream stall, dubbed as "Davao's best ice cream" by locals. But come early – some people have reportedly taken more than an hour to get their ice cream because of how long the lines got.
Mang Danny now has stalls in three shopping malls across Davao City, but experiencing the legendary ice cream stall where it all started is a must-do.
If you walk further, beyond the tempting smell of grilled goods, the food stalls are replaced with stalls for clothes and accessories. If you're patient enough, you can go through the clothing racks and find good deals.
To experience the full energetic atmosphere of the night market, come on a weekend. The market entrance is along the main entrance of the Marco Polo Hotel.
Address: Roxas Ave, Poblacion District, Davao City, Davao del Sur, Philippines
Opening hours: 6PM-12AM, Daily
---
9. Try award-winning local chocolate at Malagos Chocolate Museum
---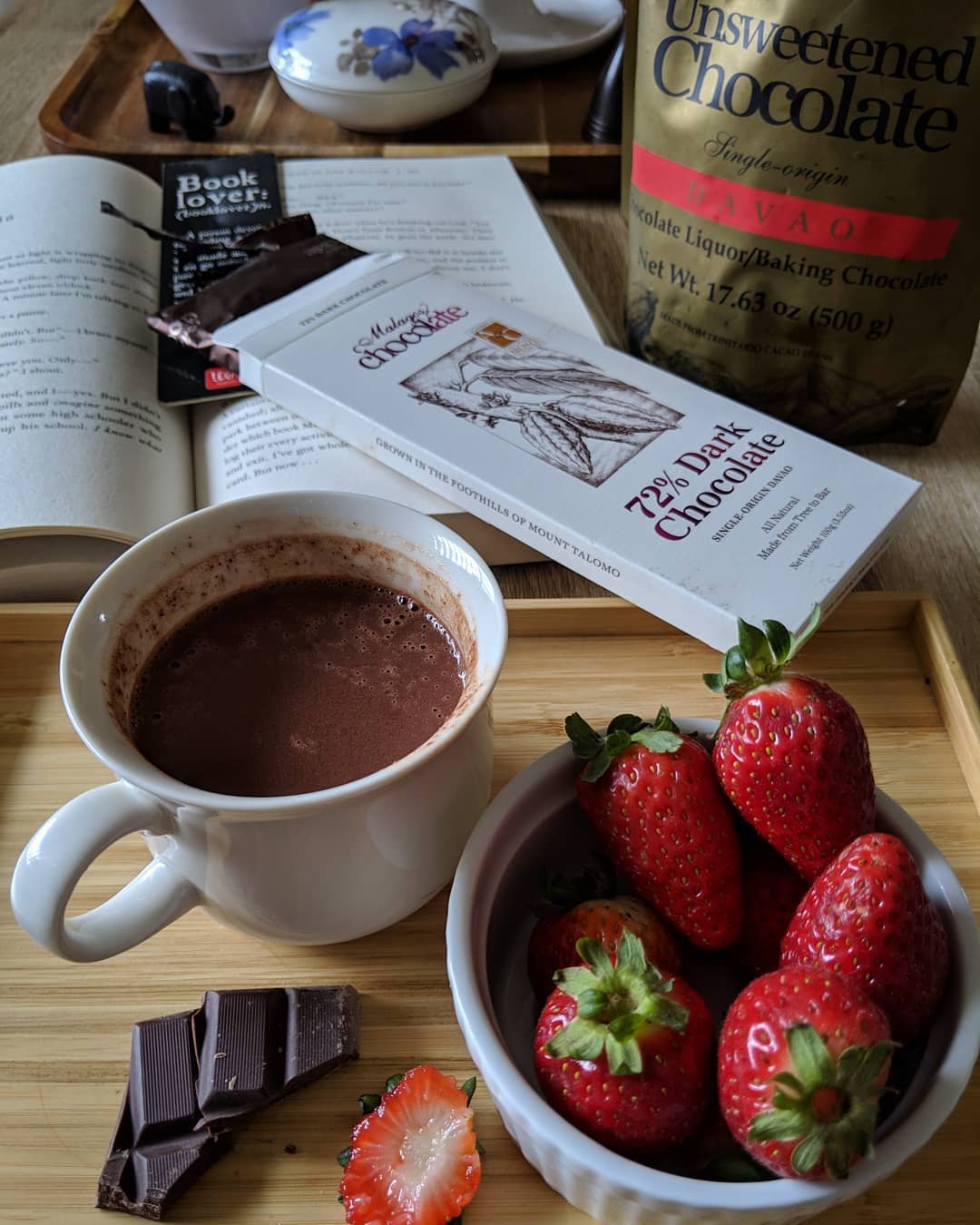 Image credit: @inseasontoday
If you're up to your neck with durian and need a change of pace, it's time for chocolate. Taste Philippine-grown cocoa at Malagos Chocolate Museum, whose chocolate products come from its cacao farm at the foothills of Mount Talomo in Davao.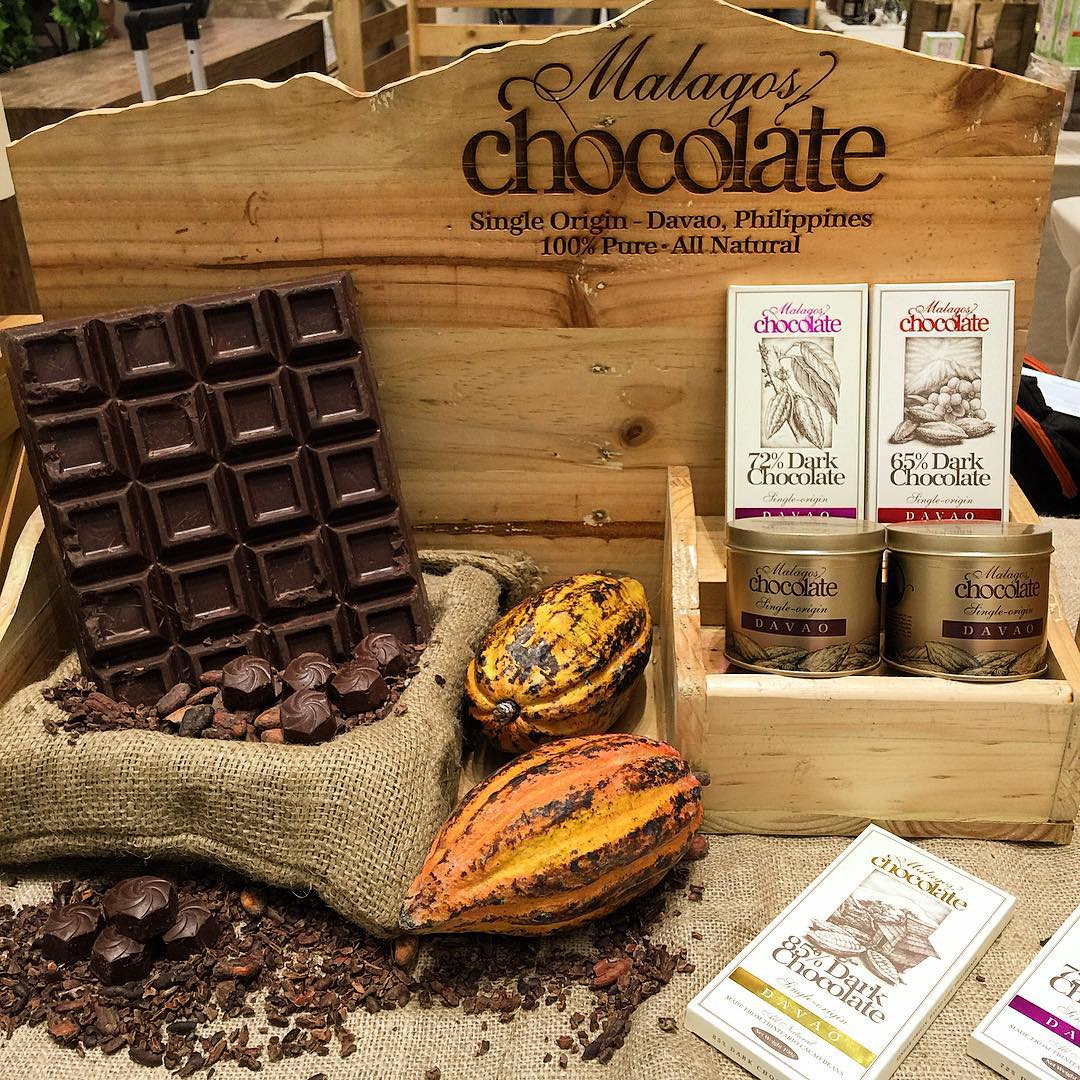 Image credit: @winslyngo
Over the years, Malagos Chocolate has been used in many different treats such as ice cream, cakes, puddings, drinks, and everything in between. In 2019 alone, this chocolate has won prizes in four international awards, including the International Chocolate Awards (Asia Pacific), the Great Taste Awards (UK), the Academy of Chocolate Awards (UK), and the Heirloom Cacao Designation (USA).
They have traditional chocolate bars, chocolate truffles, chocolate powder, and chocolate sets for gifting – buy some at the farm or on their website.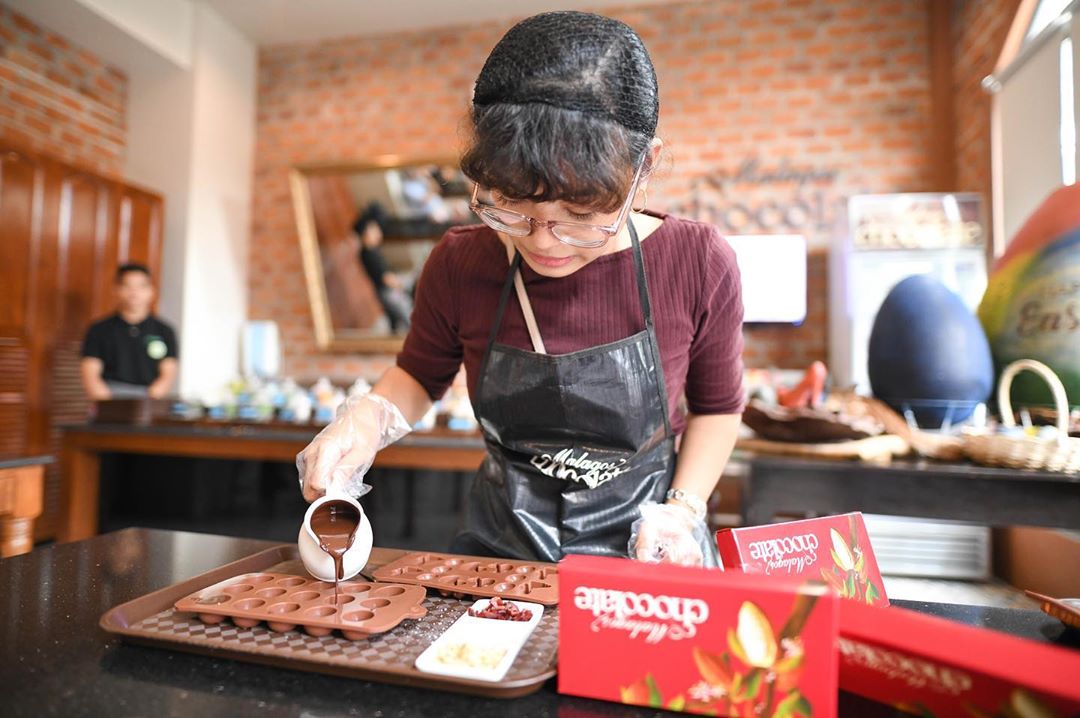 Image credit: @vinluanabbie
For a Davao souvenir with your own personal touch, sign up for the "Tree-to-Bar" experience tour. You'll be guided through each step in the process of making chocolate, and come home with your own. Tour fees vary, but they start at P630 (~USD12.38) per person with a minimum of two people.
And did I mention that they have a Chocolate Spa? Here, couples can try chocolate masks and scrubs with eco-friendly materials made with natural cocoa products such as husks.
Address: Malagos Garden Resort, Malagos, Baguio District, Calinan – Baguio Rd, Davao, 8000
Opening hours: 6AM-4PM
Telephone: (082) 221 8220
E-mail (for "Tree-to-Bar" experience tour reservations): [email protected]
Website
---
10. Try durian, the king of fruits, at the Magsaysay Fruit Market
---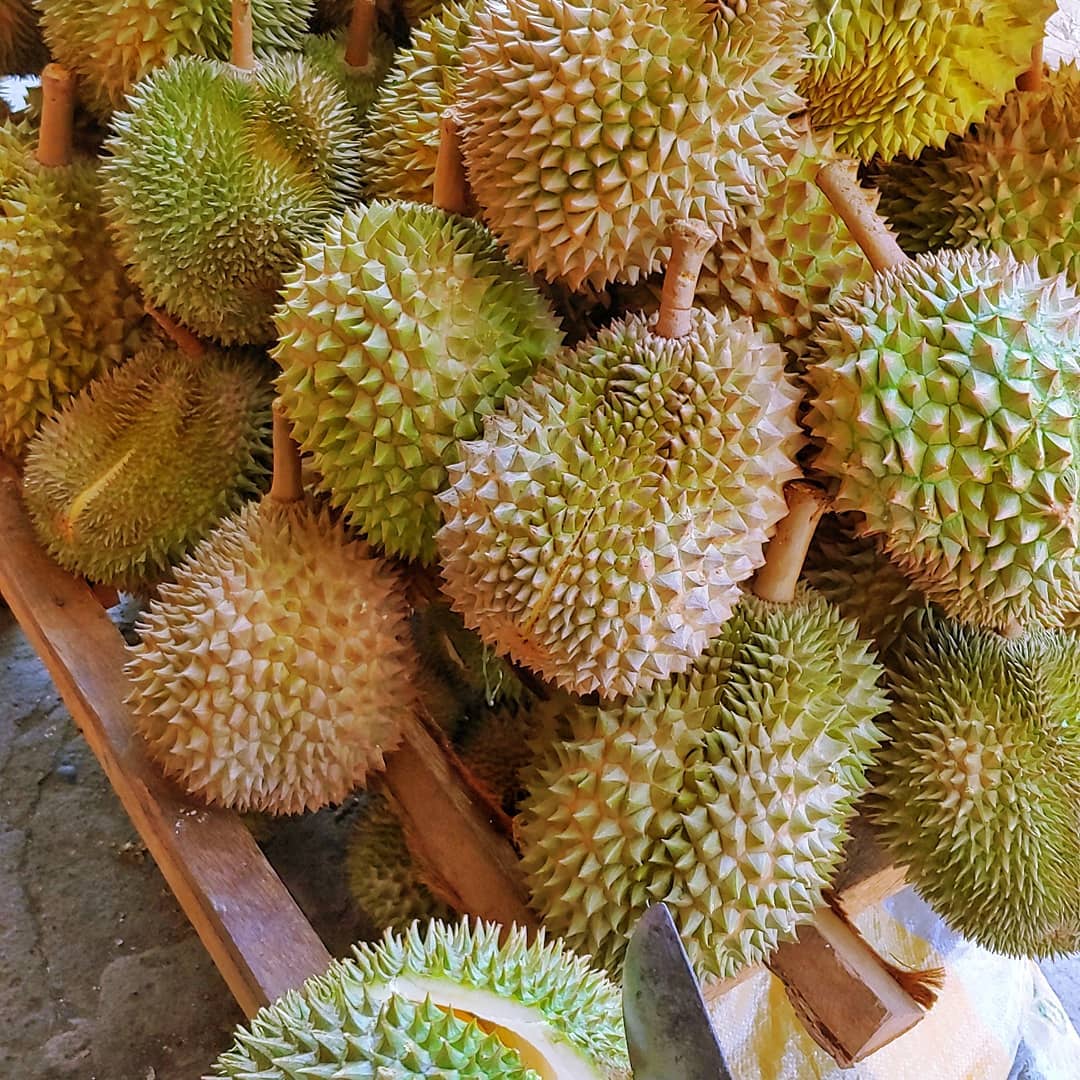 Image credit: @jobem100402
In Davao, durian is king. Nicknamed the Durian Capital of the Philippines, Davao offers bountiful amounts of the fruit people all over the world have developed a love-hate relationship with – Davao produced 500 metric tons or 500,000KG of durian in 2014 alone. From durian candies to cakes, if you want something, it probably comes in a durian flavor.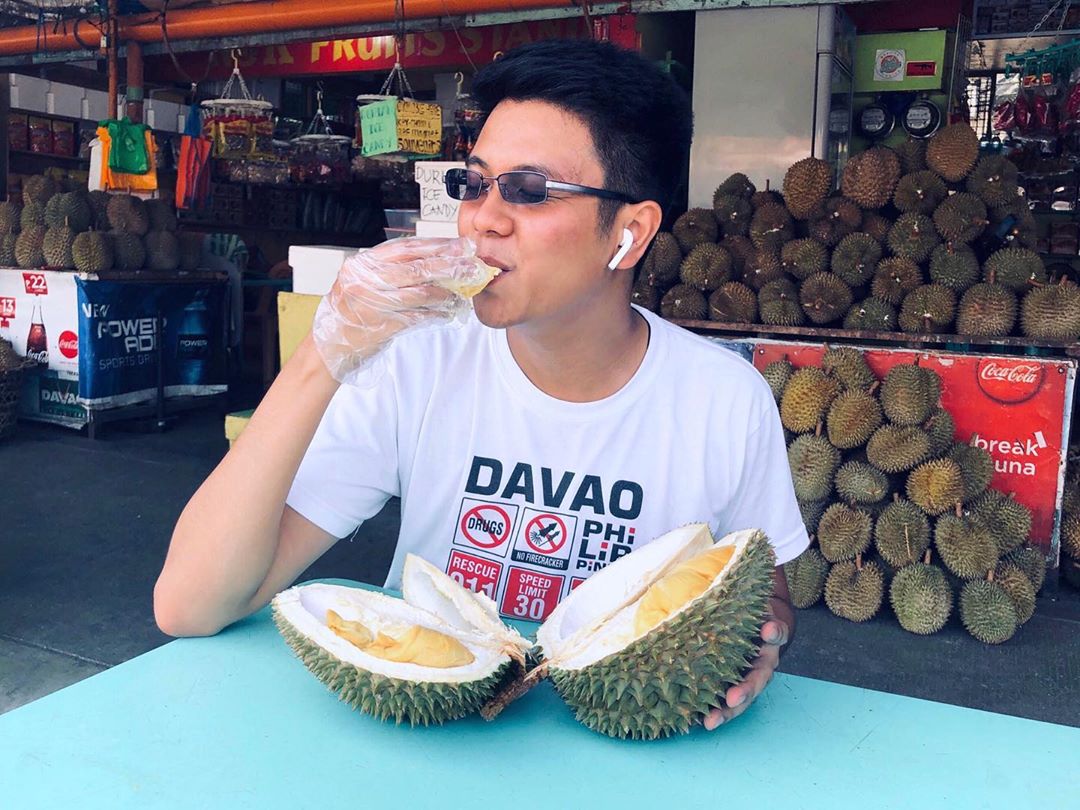 Image credit: @marcokokong
The best place to buy fresh durian and eat it on the spot is the Magsaysay Fruit Market. No worries if your travel partners are squeamish at the smell of the fruit – the marketplace also sells other local fruits such as pomelos, mangosteens, and lanzones that they can try as well.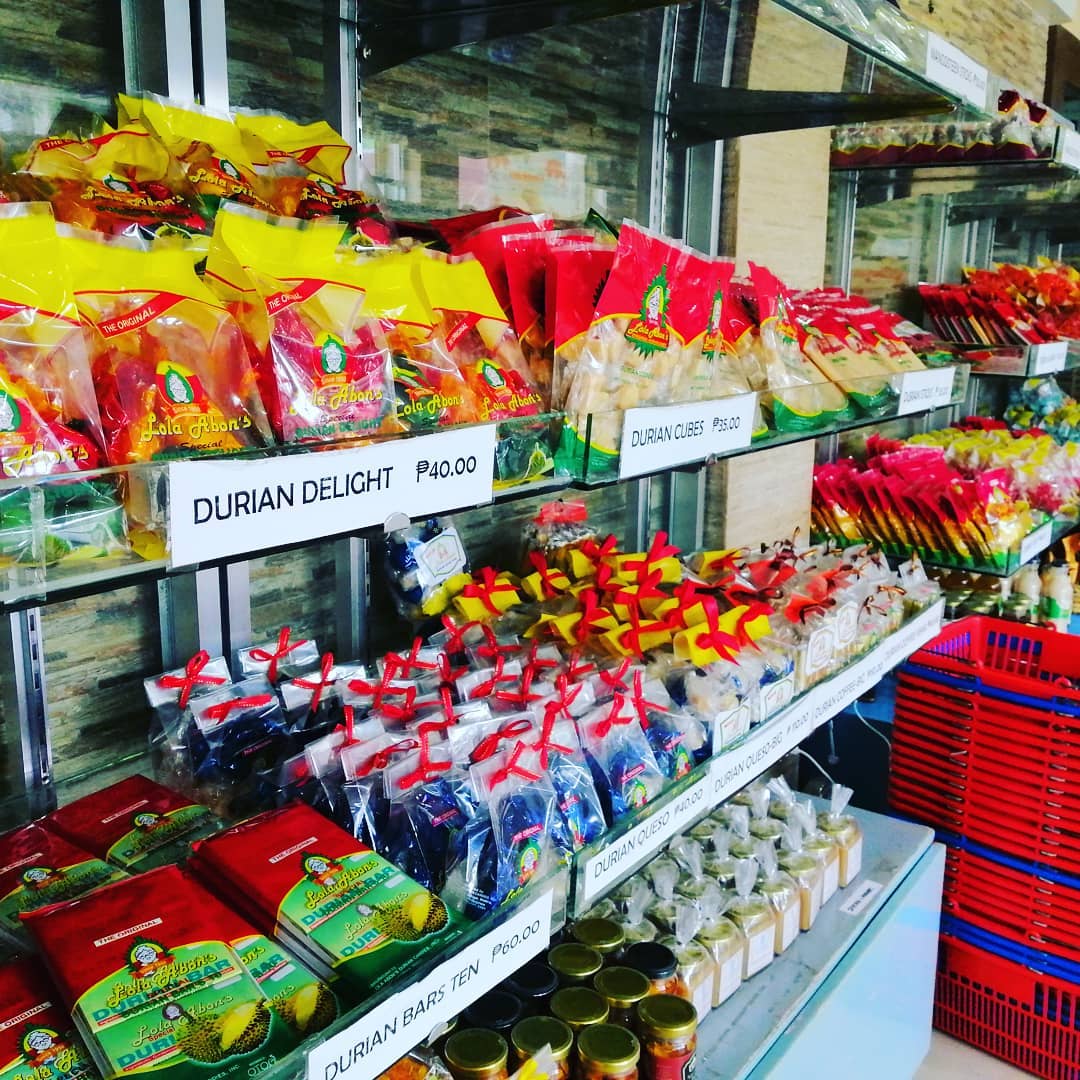 Image credit: @pulutera
Another place to grab your durian treats is Lola Abon's Original Durian Candy Factory. They have durian candy, hopia (a flaky pastry with a filling), yema (a local custard sweet), ice cream, caramel, pastillas (a sweet milk candy), tarts, queso (a cheese dip), coffee, polvoron (a crumbly flour shortbread), and so much more.
Magsaysay Fruit Market
Address: 5 Ramon Magsaysay Ave, Poblacion District, Davao City, 8000
Lola Abon's Original Durian Candy Factory
Address: 23 San Miguel Village, Talomo, Davao City, Davao del Sur 8000
Opening hours: 7AM-9PM, Daily
Telephone: (082) 297 2391
---
Things to do in and around Davao City
---
From climbing mountains to swimming in the ocean, no matter which adventures you pick and choose for your itinerary, this city in the south of the Philippines has plenty to keep you busy.
For more daring activities in the country, check out:
---
Cover image adapted from: @phileaglefdn, @wilhelm.i.j, @mavilicious, @drielim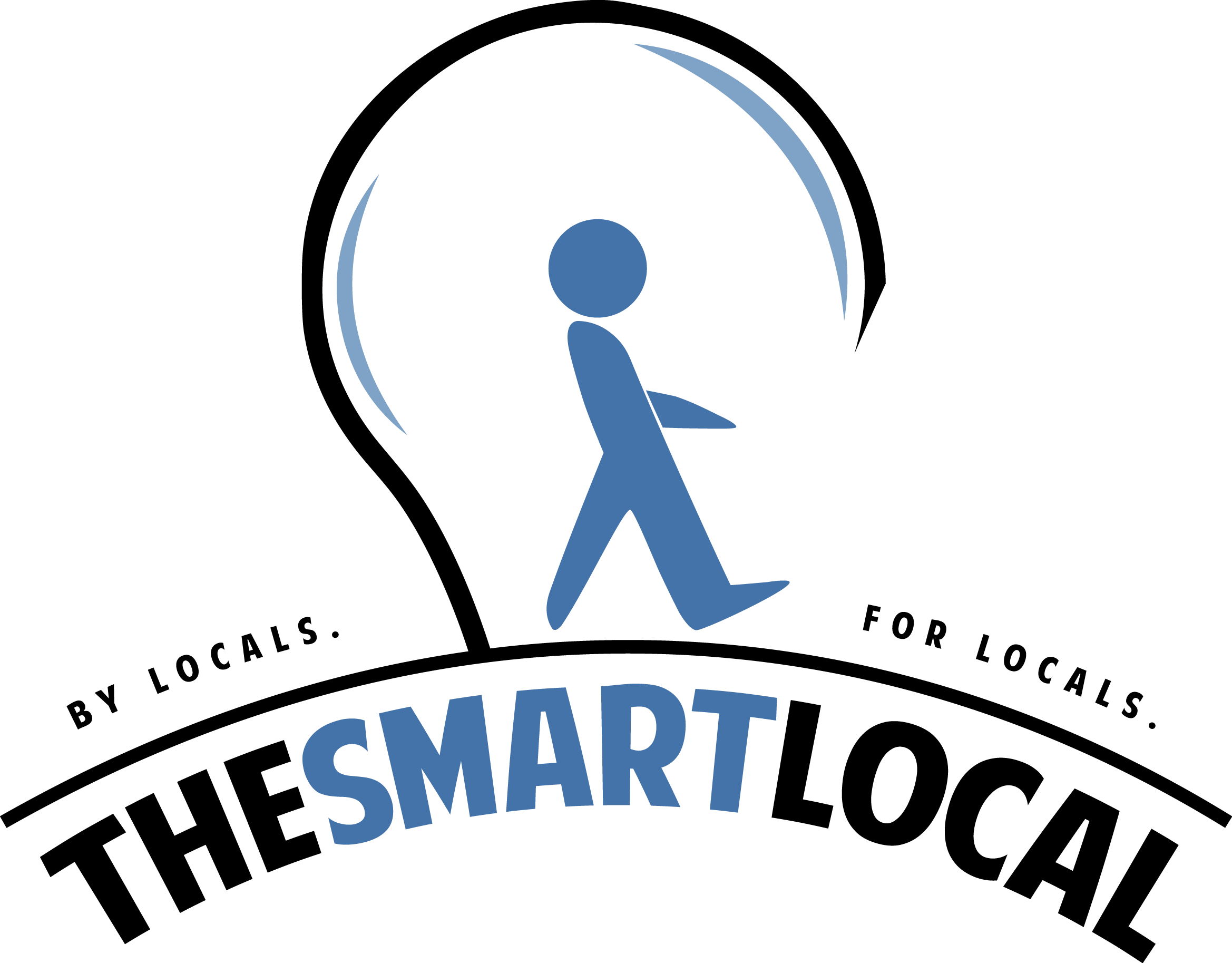 Drop us your email so you won't miss the latest news.