Old buildings in the Philippines
---
While flashy and new buildings and malls keep drawing the crowds, our OG historical landmarks and old buildings in the Philippines that are hundreds of years old can make good alternative places to explore when we're all shopped out. 
For affordable and eye-opening ideas for your next weekend day trip, here are 10 old architectural wonders and old buildings in the Philippines dating from the 18th century and earlier, including a mosque dating back to 1380.
---
1. Cagsawa Ruins (circa 1724) – remains of Mayon Volcano's most disruptive eruption
---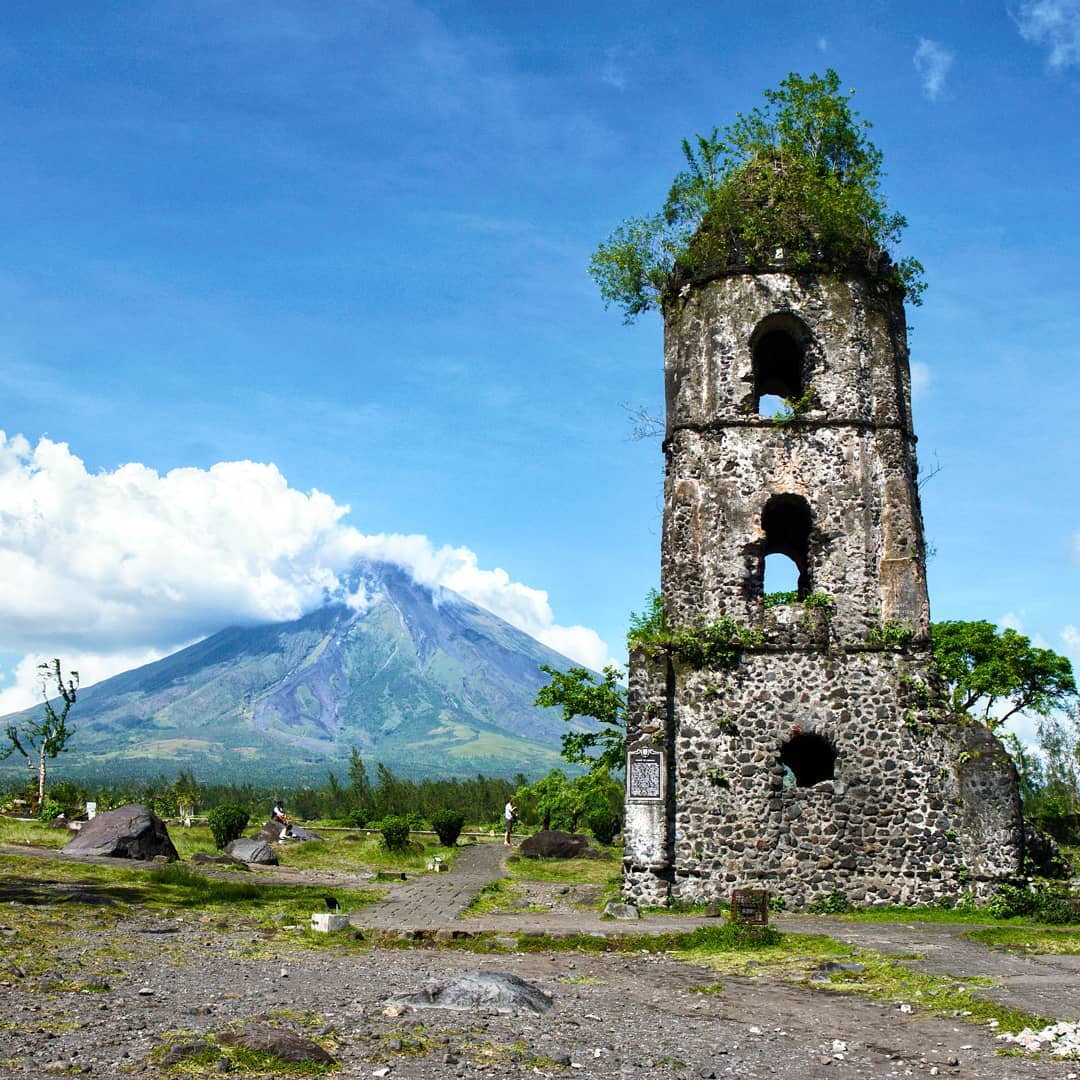 Image credit: @cqdr via Instagram
When the Mayon Volcano erupted in 1814, the town of Cagsawa was destroyed – except for the bell tower of the Cagsawa Church that stands guard till today. Built in 1724 by the Franciscans, the church did not escape the fury of Mayon, except for this tower and its facade that collapsed over the years.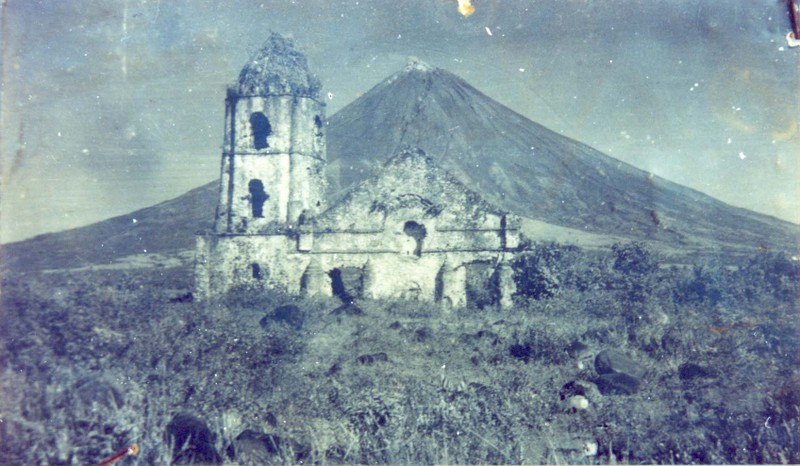 Ruins of the Cagsawa Church before the facade collapsed, pre-1960
Image credit: Wikimedia Commons
Visitors are welcome to tour the Cagsawa Ruins – now a picturesque silent ruin against a breathtaking volcano you can take photos of. Entry is P20 (~USD0.40) per visitor.
For more views of Mount Mayon, rent an all-terrain vehicle (ATV) for a thrilling ride across the lava rocks and fields as you go around the volcano. Rides are 30 minutes to an hour long, and start at P385 (~USD7.62).
Address: Cagsawa Ruins Park, Daraga, Albay
---
2. Basilica Minore del Santo Niño (circa 1737) – home of the baby Jesus figure brought by Magellan in the 1500s
---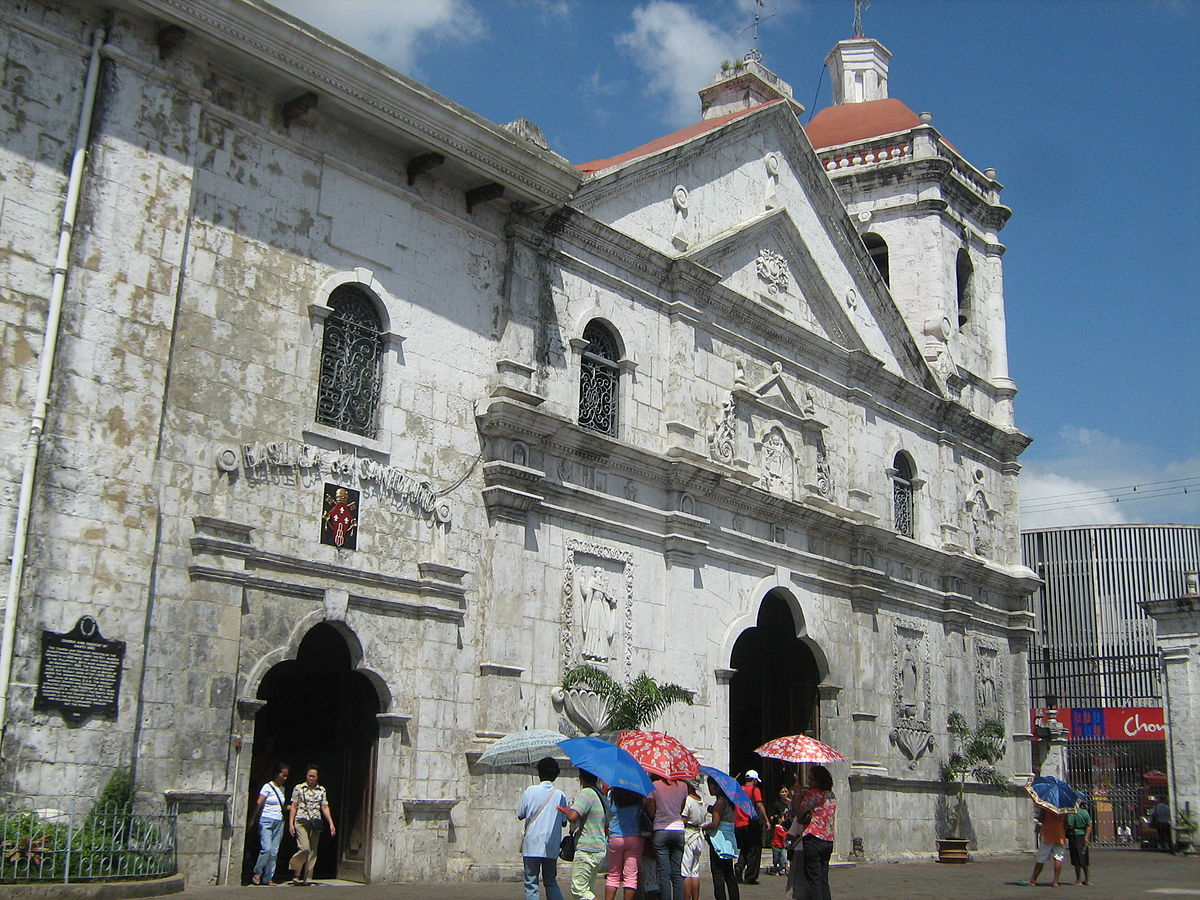 Image credit: Mike Gonzales via Wikimedia Commons
Basilica Minore del Santo Niño is as old as Catholicism in the Philippines itself, housing the Santo Niño, or baby Jesus figure, that is the country's oldest Catholic icon that Ferdinand Magellan brought to the shores of Cebu in the 1500s. This is why Catholicism is traced back to this very church and this figure.
While the church's original structure from 1565 has gone through three restorations, the current baroque structure dates all the way back to 1737.
Inside, its curly-haired image of the Santo Niño is so important that every 3rd Sunday of January, the Sinulog festival is celebrated in his honor. With its street parties and dances depicting the arrival of Catholicism to the Philippines and paying tribute to the Santo Niño, Sinulog attracts visitors from other parts of the country – making it a good time to visit to experience the Cebuano festivities.
Address: Osmeña Boulevard, Cebu City
Opening hours: 6am-7pm, Daily
Contact: (032) 255 6697 | Basilica Minore del Santo Niño's website

---
3. Fort Santa Isabel (1667)  – Palawan's Spanish colonial fort
---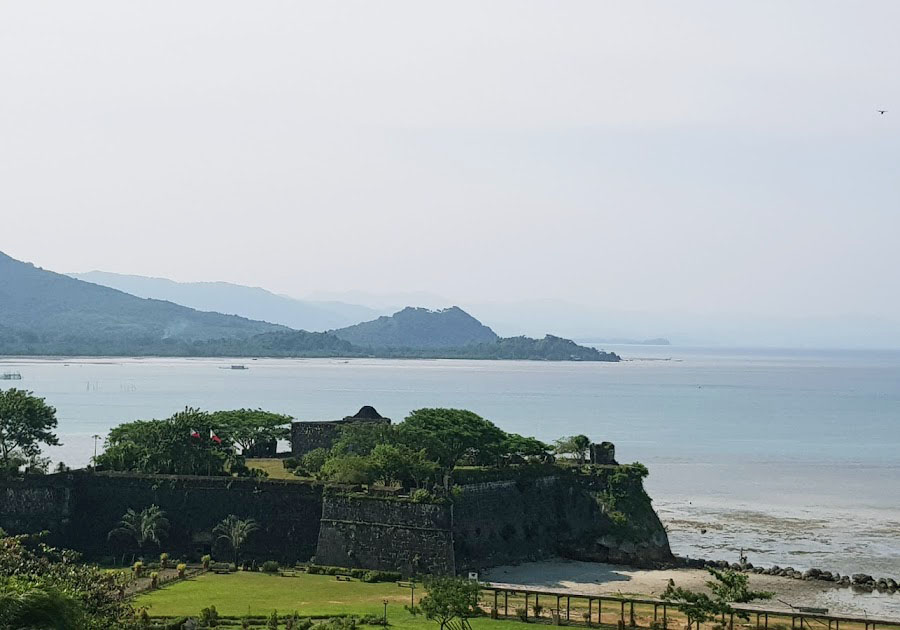 Image credit: petar stosic via Google Maps
Palawan is not just brimming with the world's best beaches. In the quiet town of Taytay, Fort Santa Isabel is a reminder of the region's Spanish colonial past, dating back to 1667. Once used as a military fence to protect the town from invading pirates, today it stands as a historical site with the remains of the Santa Isabela Chapel and cannons intact inside its walls. 
The entrance fee is very affordable at P30 (~USD 0.59), which is well worth the cost since you marvel at the fort's historical relics and take panoramic photos of the lovely Taytay bay here. 
Address: Taytay, Palawan
---
4. Sinking Bell Tower (circa 1707) – said to sink into the ground at a rate of an inch per year
---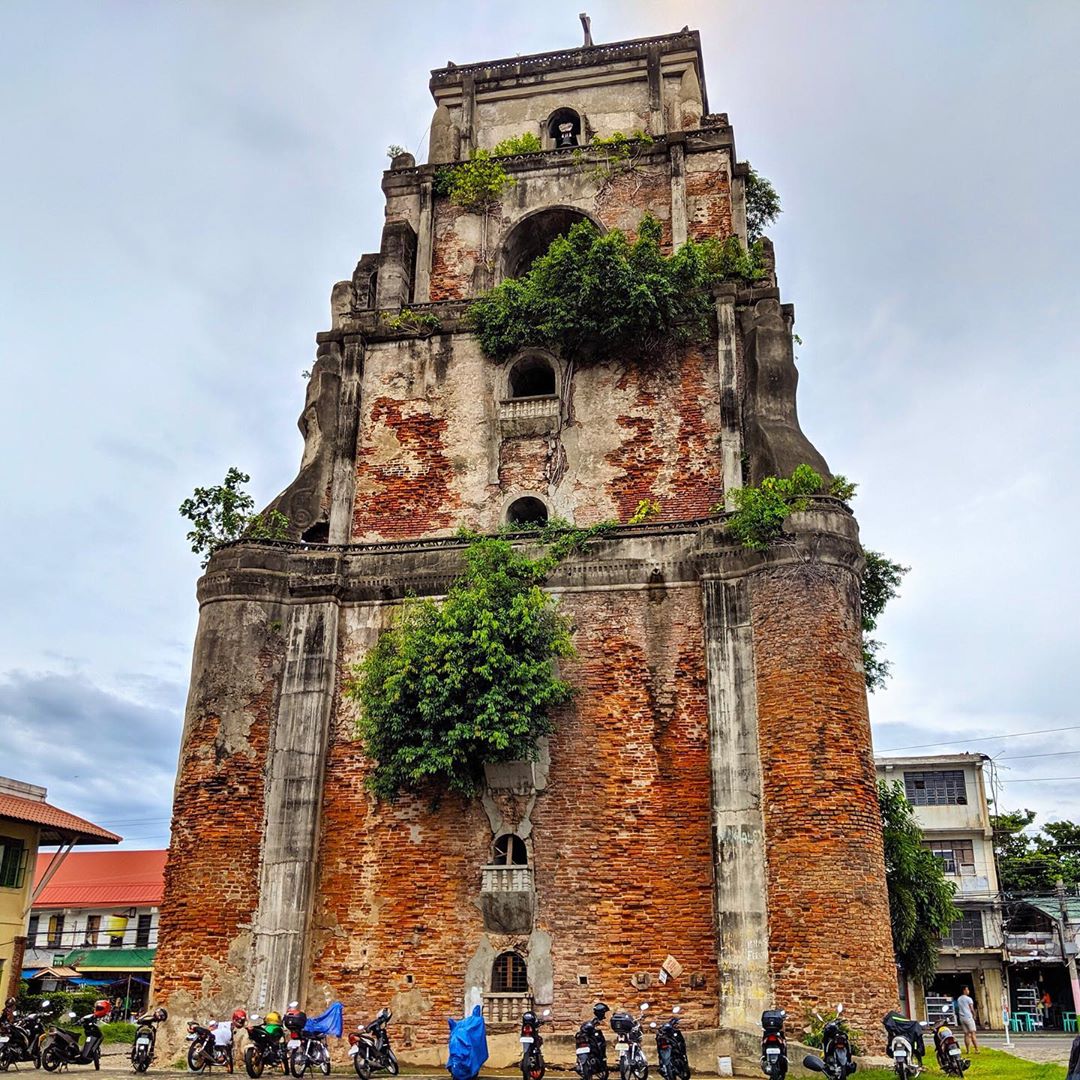 Image credit: @dev.null via Instagram
This curious, historical architectural feat in Laoag city, Ilocos Norte is a conversation topic among locals because it's sinking into the ground at a rate of an inch per year. Theory has it that the heavy structure of the Sinking Bell Tower, built on sandy ground, is causing it to sink. Oddly, this old building built in 1707 has survived numerous earthquakes through the centuries. 
You can only marvel at this gem from afar because entering the tower is prohibited. Although according to local legends, during the tower's heyday, people on horseback were able to pass underneath – a romantic sight, indeed. 
Address: Brgy. 14, Laoag City, Ilocos Norte
---
5. Fort San Pedro (circa 1738) – a Spanish-era military defense structure turned tourist spot
---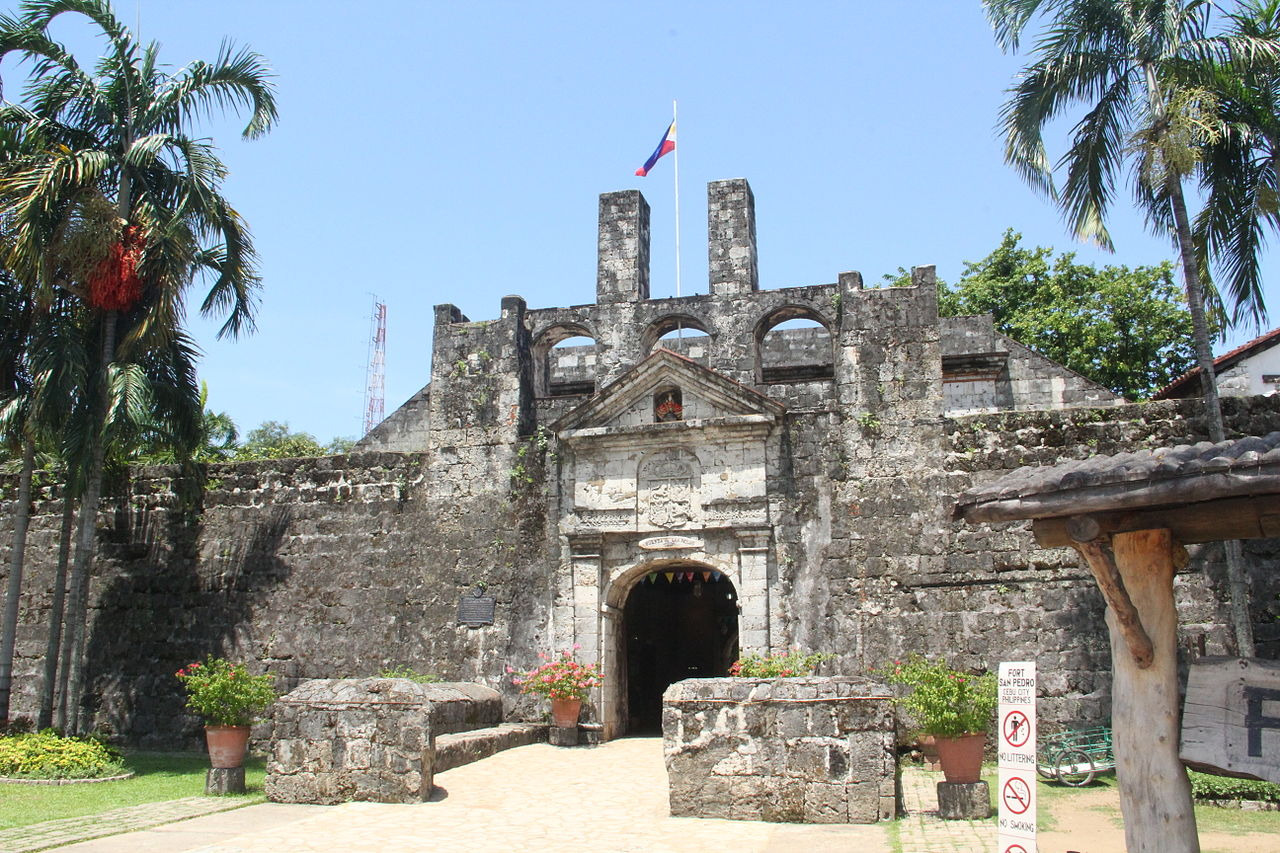 Image credit: Badz Patanag via Wikimedia Commons 
During the Spanish era, Fort San Pedro wasn't exactly the tourist spot it is now. Built in 1565 under Miguel Lopez de Legazpi, it was used as a military defense structure in wars throughout the centuries. 
Originally made of wood, the fort structure you see today was built in 1738, welcoming tourists with a turbulent past under its imposing gateway. There's a museum inside where tourists can marvel at artifacts and paintings that tell the story of Cebu.
The generous lawn in front of the fort makes a memorable celebration venue – just apply in advance with the city council. 
Address: A. Pigafetta Street, Cebu City
Opening hours: 8am-5pm, Daily
Contact: (032) 256 2284
---
6. Paoay Church (1710) – famous for its buttresses and an example of an Earthquake Baroque church
---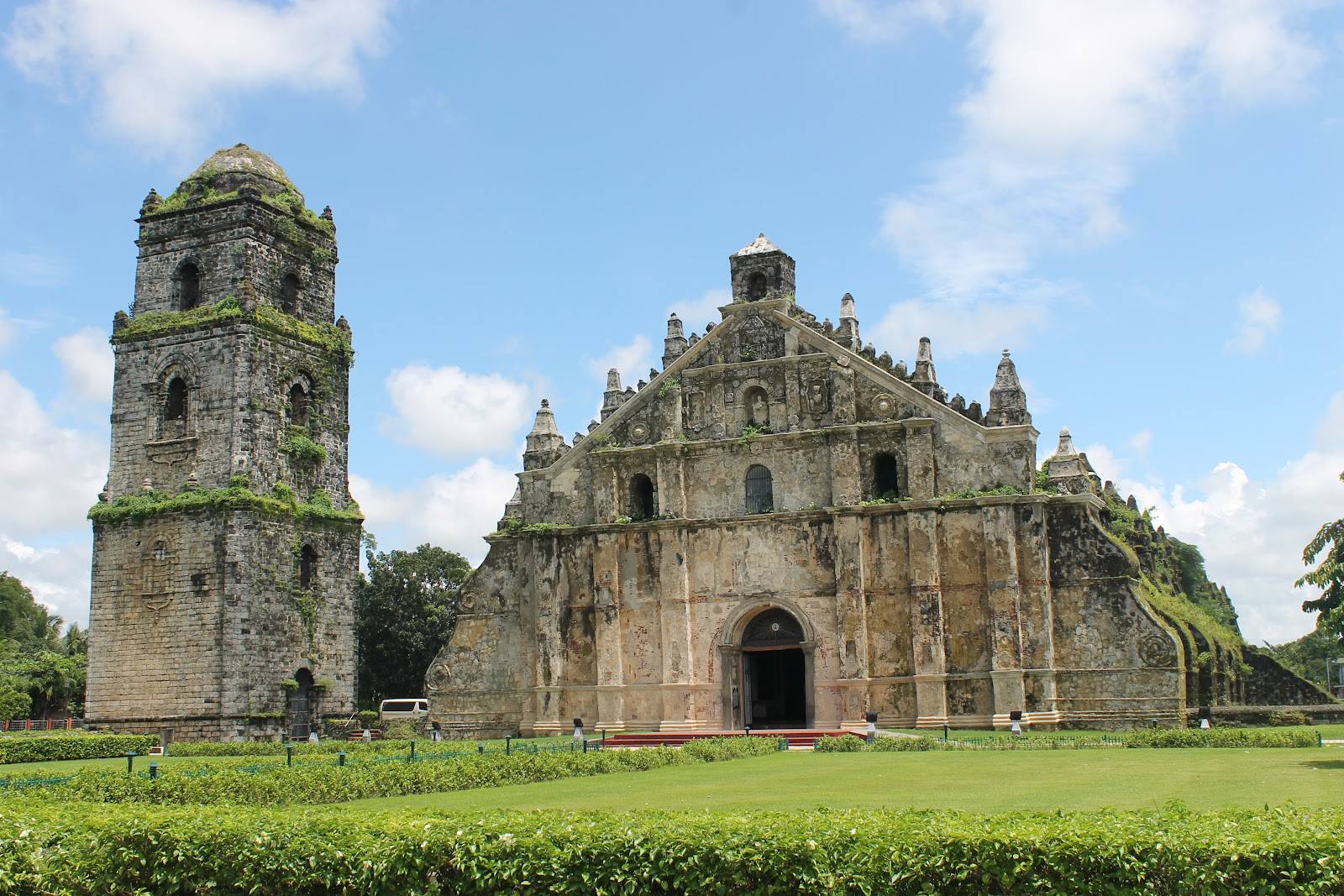 Image credit: St. Augustine Catholic Parish Paoay, Ilocos Norte via Facebook

Far away in the North, 470 kilometers from Manila, lies the grand Paoay Church. Standing strong since 1710, the church has been celebrated by scholars of architecture for its striking buttresses  – or supporting walls – extending out from both sides and its rear facade. Usually, churches only decorate their front facades – unlike this one, that is snap-worthy from all around.  
It's also no wonder that the church is still standing after hundreds of years. Along with Laoag's Sinking Bell Tower, Paoay Church is a solid combination of coral blocks, tree sap, stucco-plastered bricks, and timber. Its appearance is also an example of the "Earthquake Baroque" style of architecture shared by many old buildings in the Philippines that were destroyed in earthquakes, then rebuilt in a baroque style.
Address: Marcos Avenue, Paoay, Ilocos Norte
---
7. Yap-San Diego Ancestral House (circa 1680) – one of the oldest residential homes 
---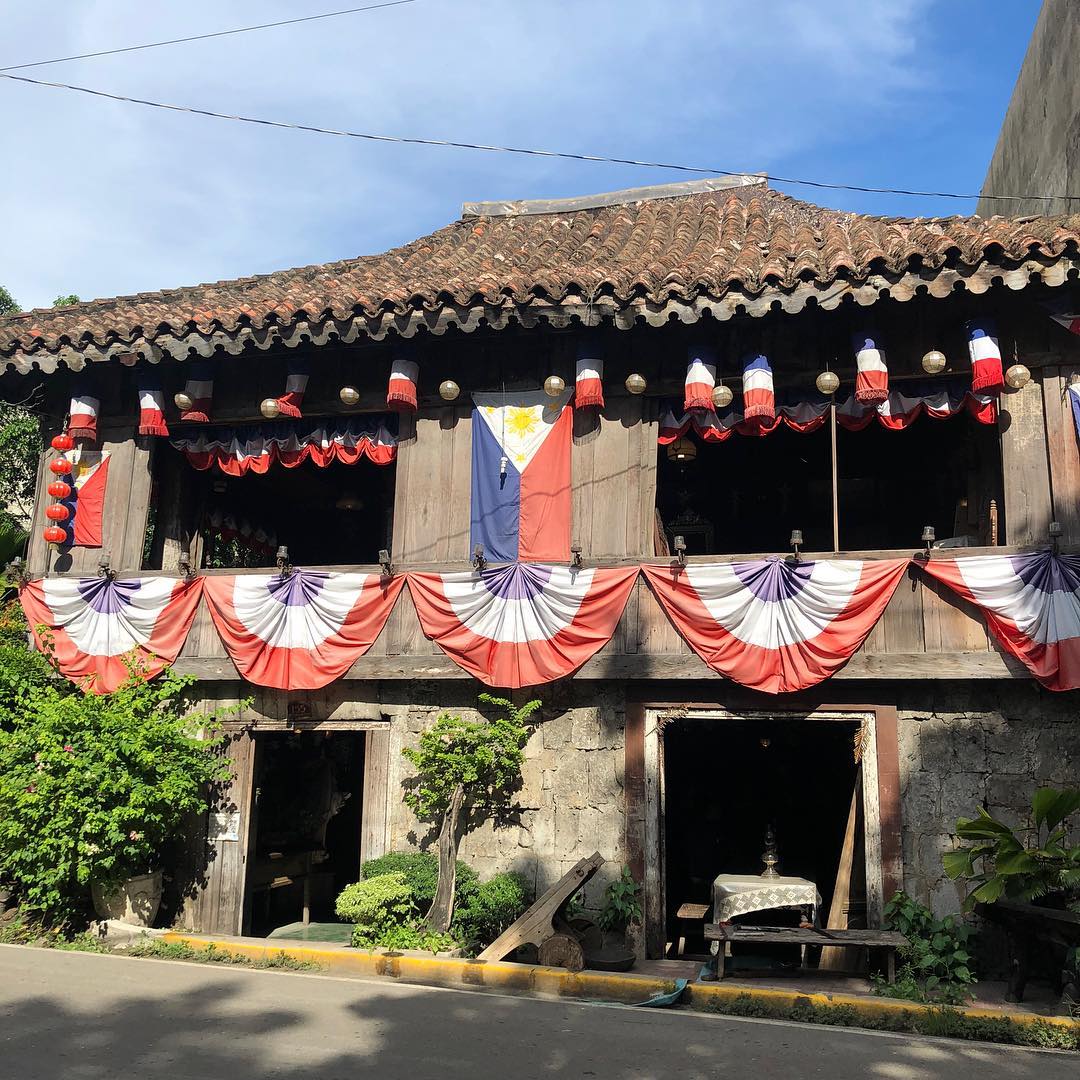 Image credit: @showpao17 via Instagram
Churches are not the only structures in the Philippines known to withstand the test of time – our ancestral houses can too. One of them is the Yap-San Diego Ancestral House in Cebu, built in 1680 from molave wood and coral stone. Its design borrows from Spanish and Chinese architectural elements, not surprising as it was owned during the Spanish colonial era by prominent Chinese merchants Don Juan Yap and Maria Florido.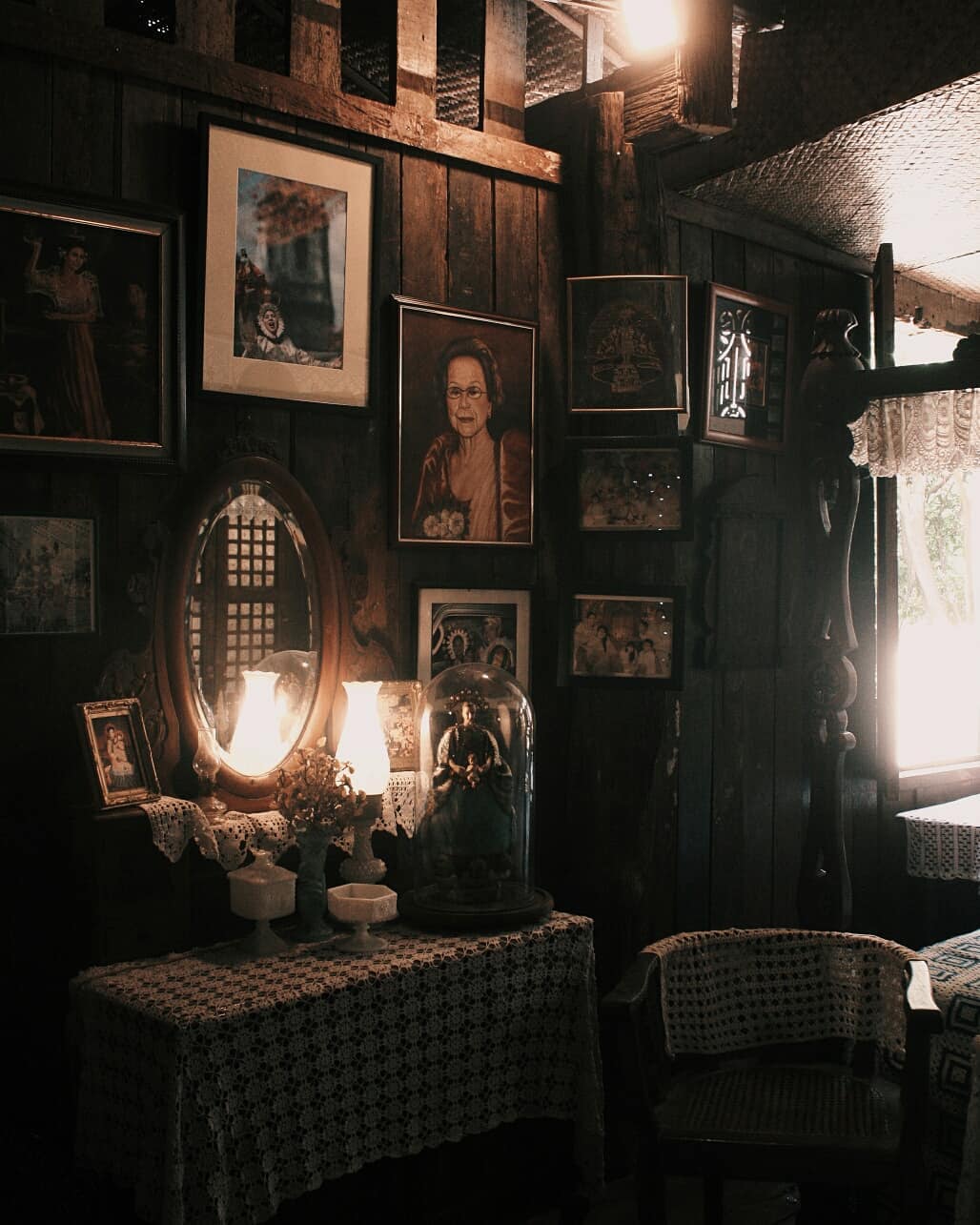 Image credit: @peterguilot via Instagram
Inside, pieces of antiquities such as old photographs, fine china, and religious figures can be found, thanks to Val San Diego, a 10th generation descendant of the Yap-San Diego family who is now managing the historic house. 
Address: 155 Lopez Jaena, corner Mabini Street, Parian, Cebu City
Opening hours: 9am-7pm, Daily
Contact: (032) 266 2833
---
8. Sheik Karimol Makhdum Mosque (circa 1380) – the oldest mosque in the Philippines
---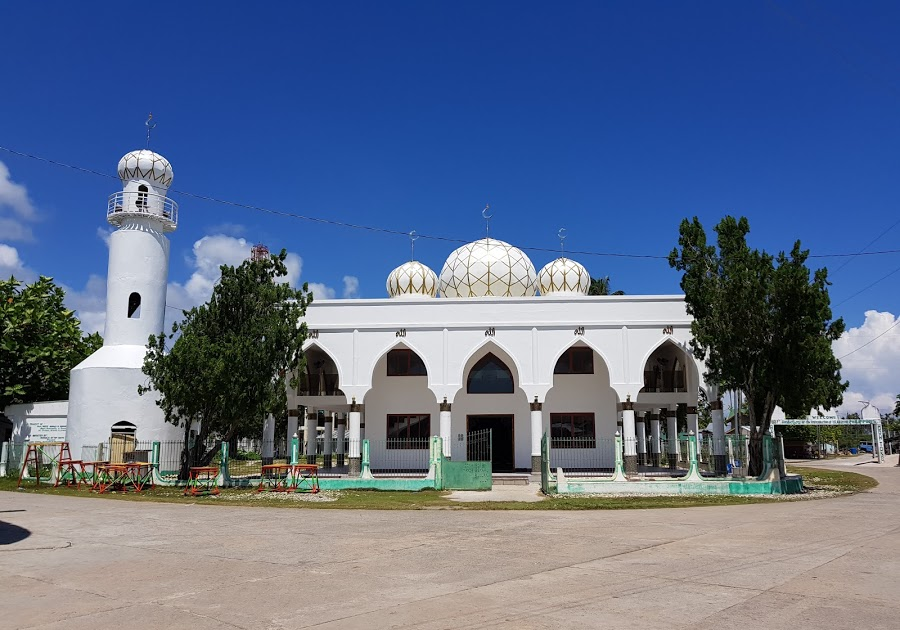 Image credit: edmon canoy via Goggle Maps
It's unbelievable that the oldest mosque in the Philippines still exists. Over 630 years old, the Sheik Karimol Makhdum Mosque is even older than Magellan's arrival on our land. This mosque in Tawi-Tawi was built in 1380 under the supervision of Arabian missionary Sheikh Makhdum who introduced Islam to our shores, and whose remains are buried in the mosque compound.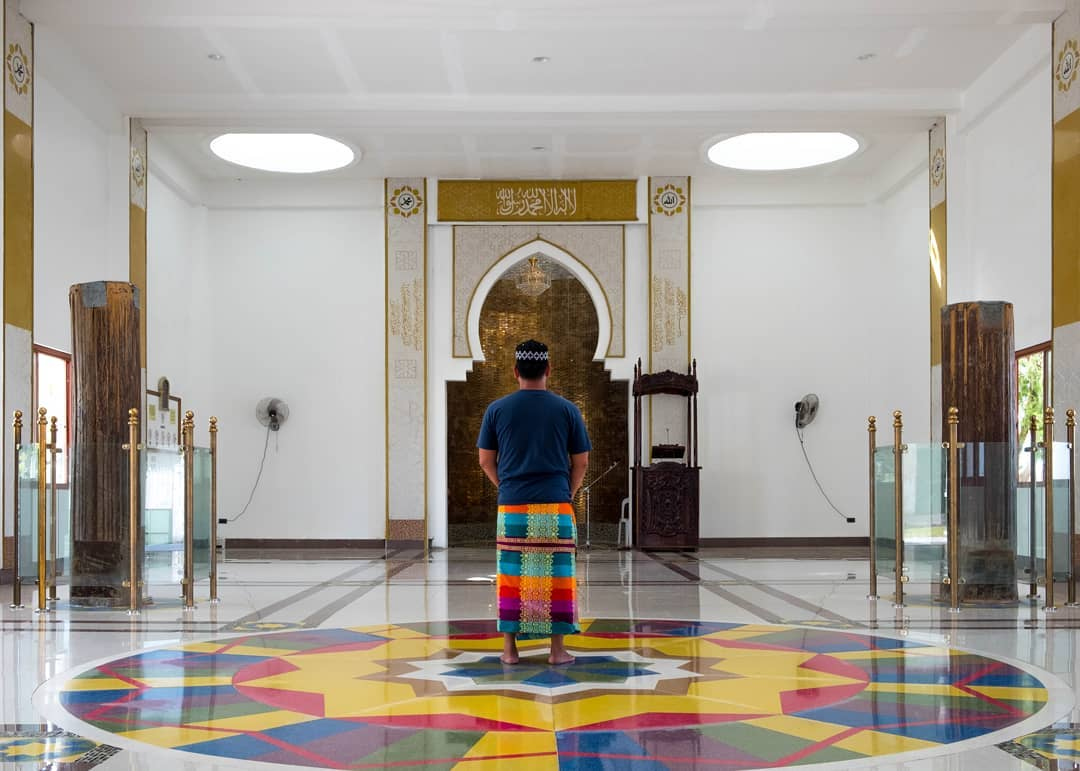 Two of the mosque's four original wooden pillars, pictured on either side of a worshipper.
Image credit: @magnus.exurcismus via Instagram
The original structure of the mosque is, of course, gone, but the original four wooden pillars remain even after hundreds of years and are displayed inside. It's best to visit with a local tour guide especially if you're not a Muslim, so you can better understand the significance of this site to our fellow Muslim countrypeople.  
Address: Simunul, Tawi-Tawi
---
9. Museo Ilocos Norte (1636) – a former tabacalera warehouse during the Spanish Era
---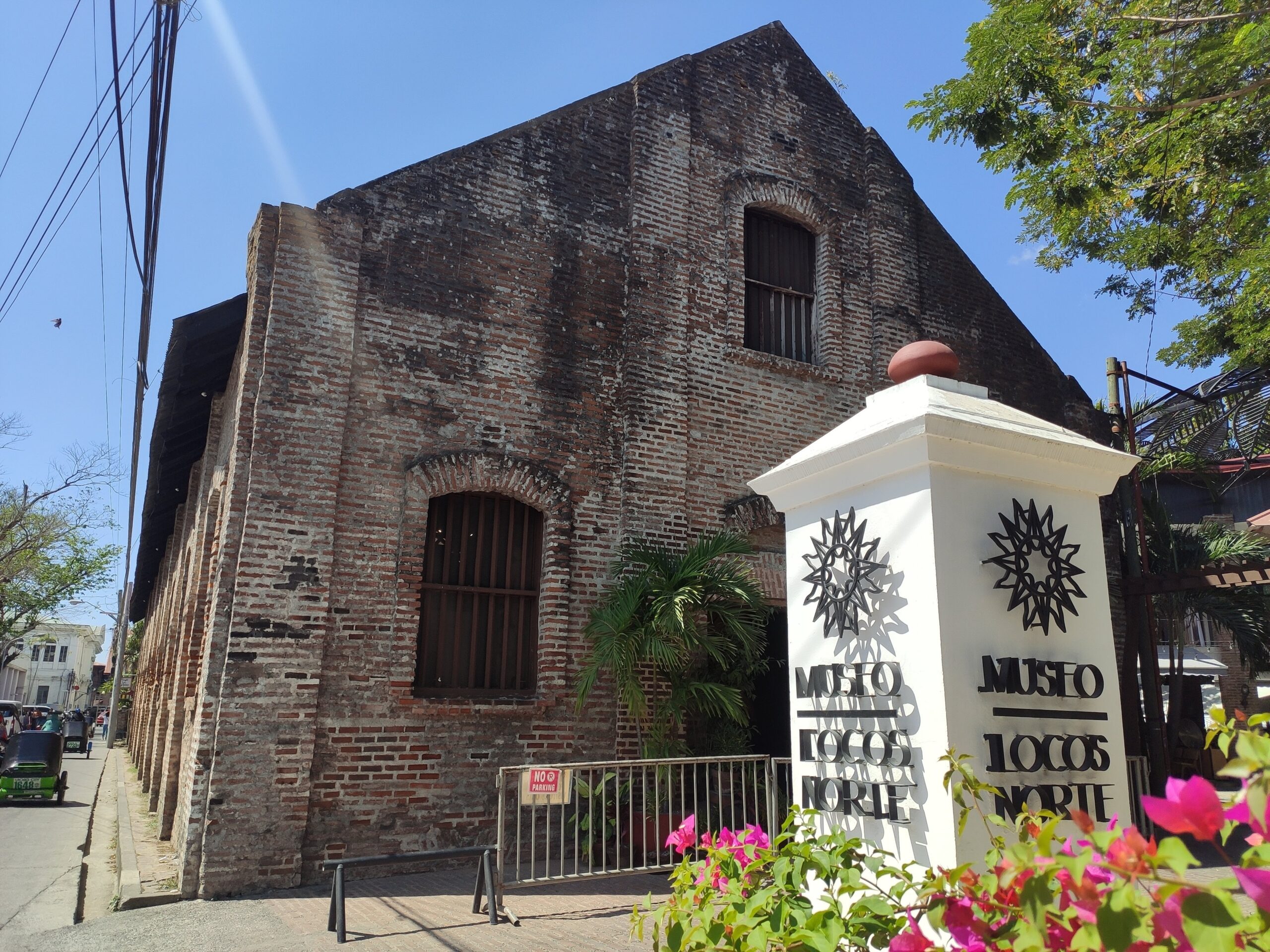 Image credit: ppseric via Google Maps
Like all old buildings in the Philippines, Museo Ilocos Norte had been known to be a tabacalera (tobacco holding) that grew during the Spanish period in 1636. This may be why the Ilocos region is popularly known for its many tobacco plantations.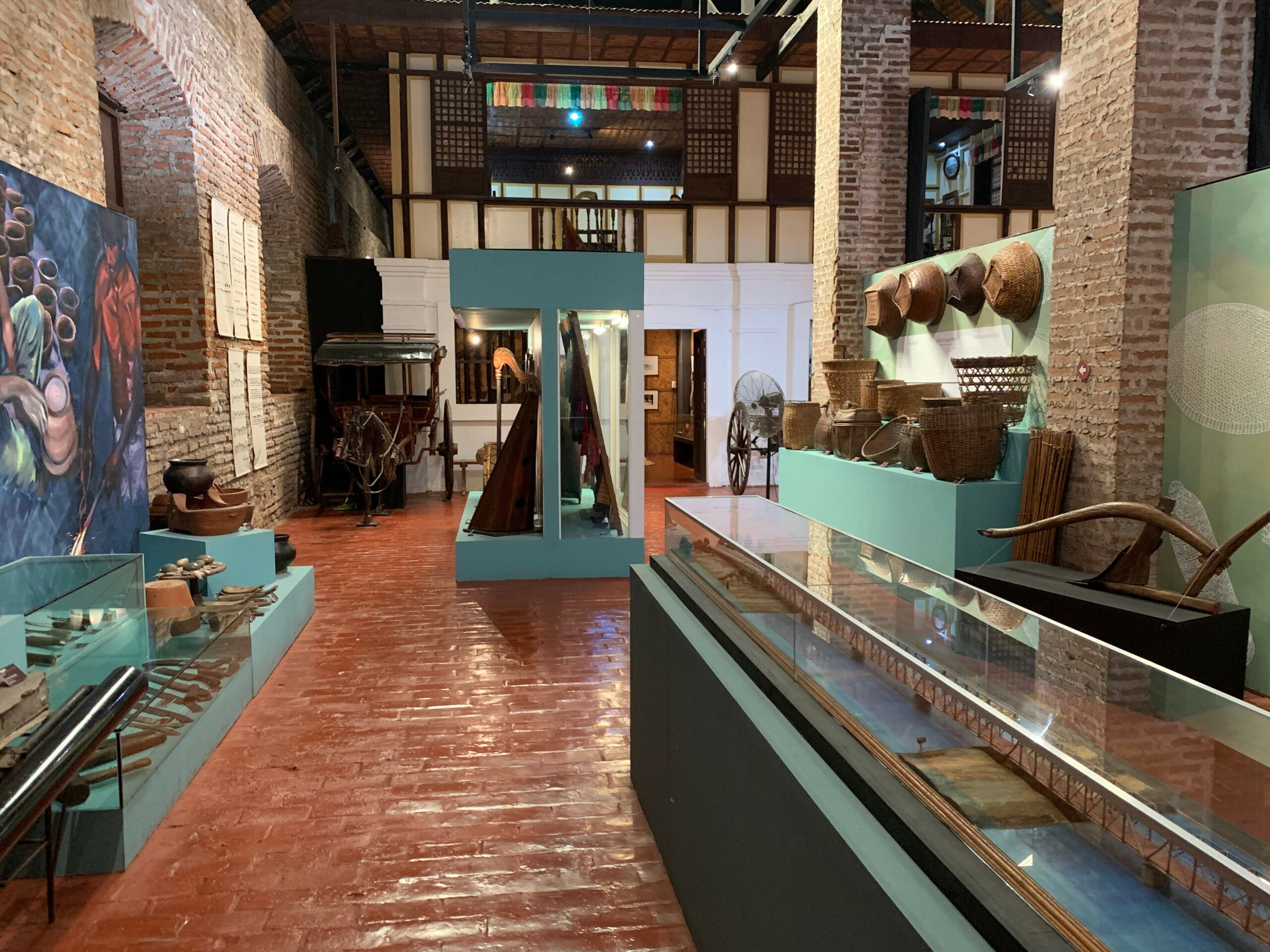 Image credit: jeremy kalous via Google Maps
Currently a museum that's also known as Gameng (Ilocano word for "treasure") Museo, it's now home to tons of cultural treasures such as woven handicrafts, art pieces, old homeware, and a collection of traditional clothing of different ethnicities such as Ilocano, Igorot, and Itneg. Because it showcases the rich heritage of Ilocos, Museo Ilocos Norte is considered as one of the most ethnographic museums in the country today.
Address: 33c V. Llanes, Laoag City, 2900 Ilocos Norte
---
10. The Jesuit House ( circa 1730) – home of Jesuit priest assigned in Parian, Cebu
---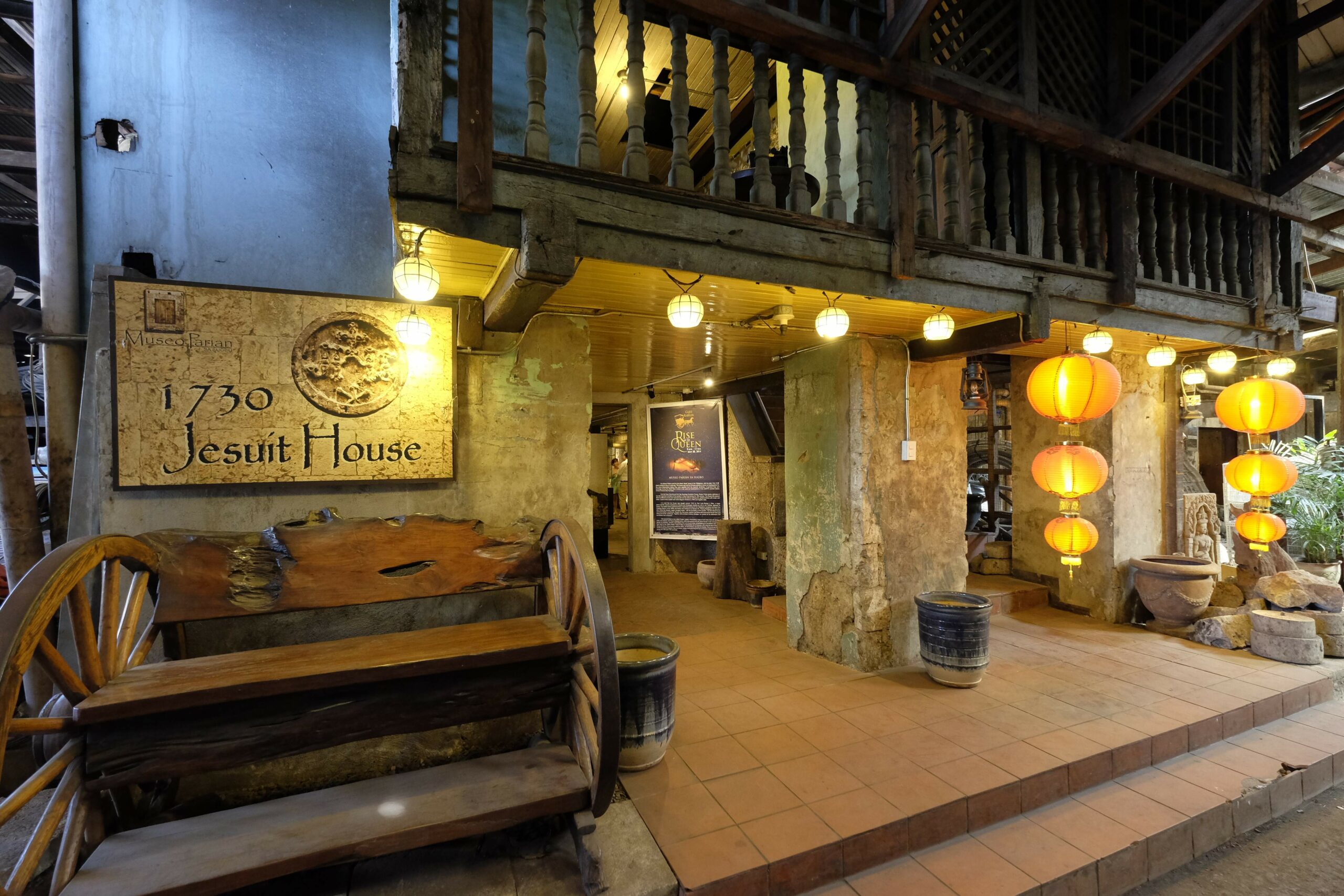 Image credit: Tourism Philippines via Google Maps
The Jesuit House of 1730 may look like the entrance of a warehouse, but it's actually one of the most ancient old buildings in the Philippines. You may also mistake it for a hardware store with all the tubes and wires but actually, it was a former home now filled with antiques. From the name itself, this old building was the home of Jesuits who resided in Parian, Cebu.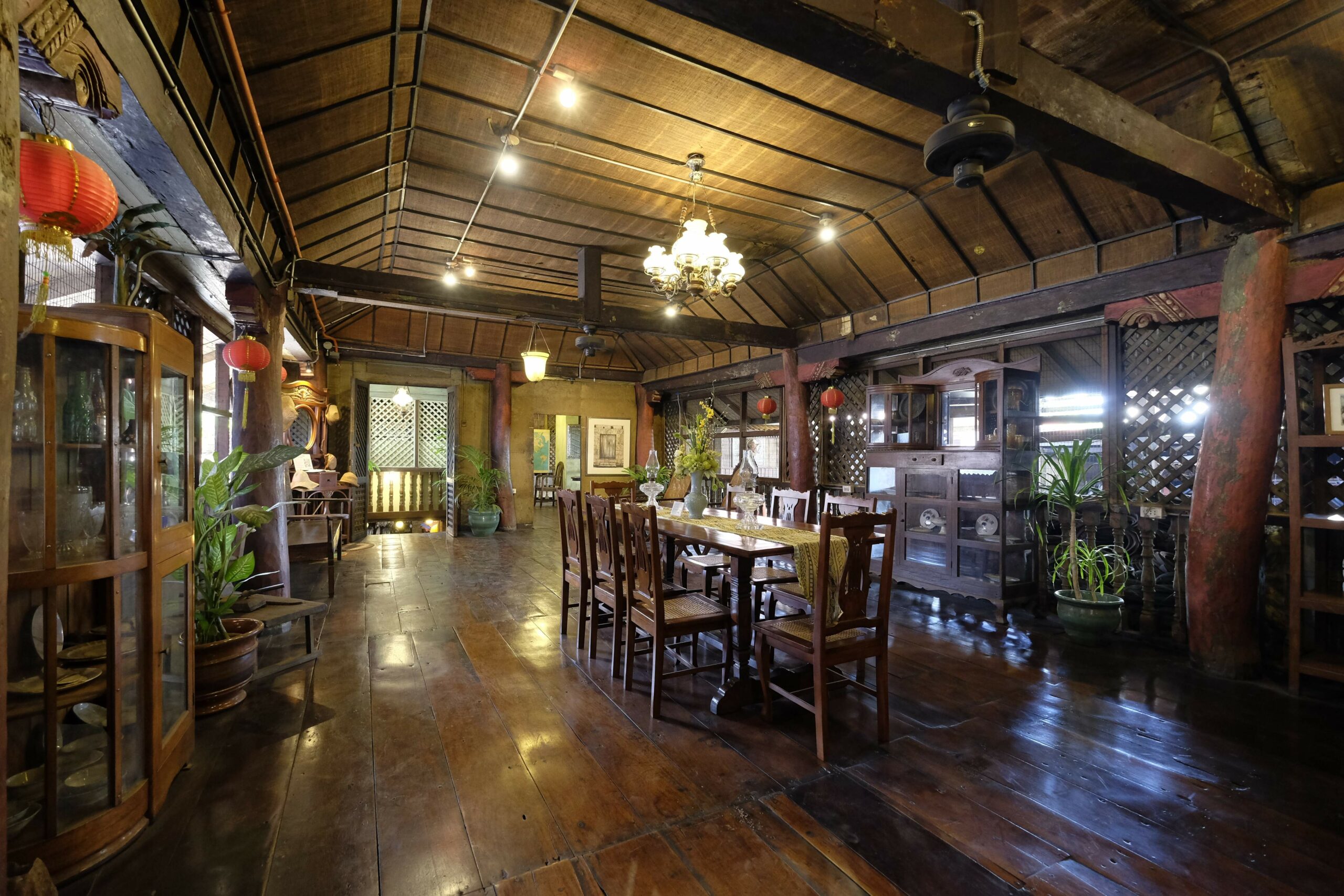 Image credit: Tourism Philippines via Google Maps
The fact was discovered when present owner Jaime Sy looked into the seal on the building's entrance and saw old photos in a book by Fr. William C. Repetti, an American-Jesuit priest. While Sy intended for the building to become a warehouse, it was later turned into a museum – now known as Museo Parian sa Sugbo – when he found artifacts that could possibly date back to the Ming Dynasty (1368-1644).
Whenever you're in Cebu, feel free to check it out to get a glimpse of how Cebu would've looked like back in the day.
Address: 26 Zulueta St, Cebu City, 6000 Cebu
---
Old buildings in the Philippines
---
While buildings in the city keep on getting interesting with innovative styles, nothing can replace the timelessness of old buildings in the Philippines that have outlived hundreds of years of wars and natural calamities, serving today as valuable reminders of the wonders of our architecture and history. They're certainly worth checking out if you're in the country, the history alone will compell you!
Also, check out our lists of Filipino superstitions, stories behind biggest Philippine brands, and former Eat Bulaga hosts and where they are now. For more cultural reads, visit The Smart Local Philippines.
---
Cover image adapted from: @cqdr via Instagram, edmon canoy via Google Maps
Article originally published by Addie Pobre on March 2020. Last updated by Jaya Fanoga on September 2023.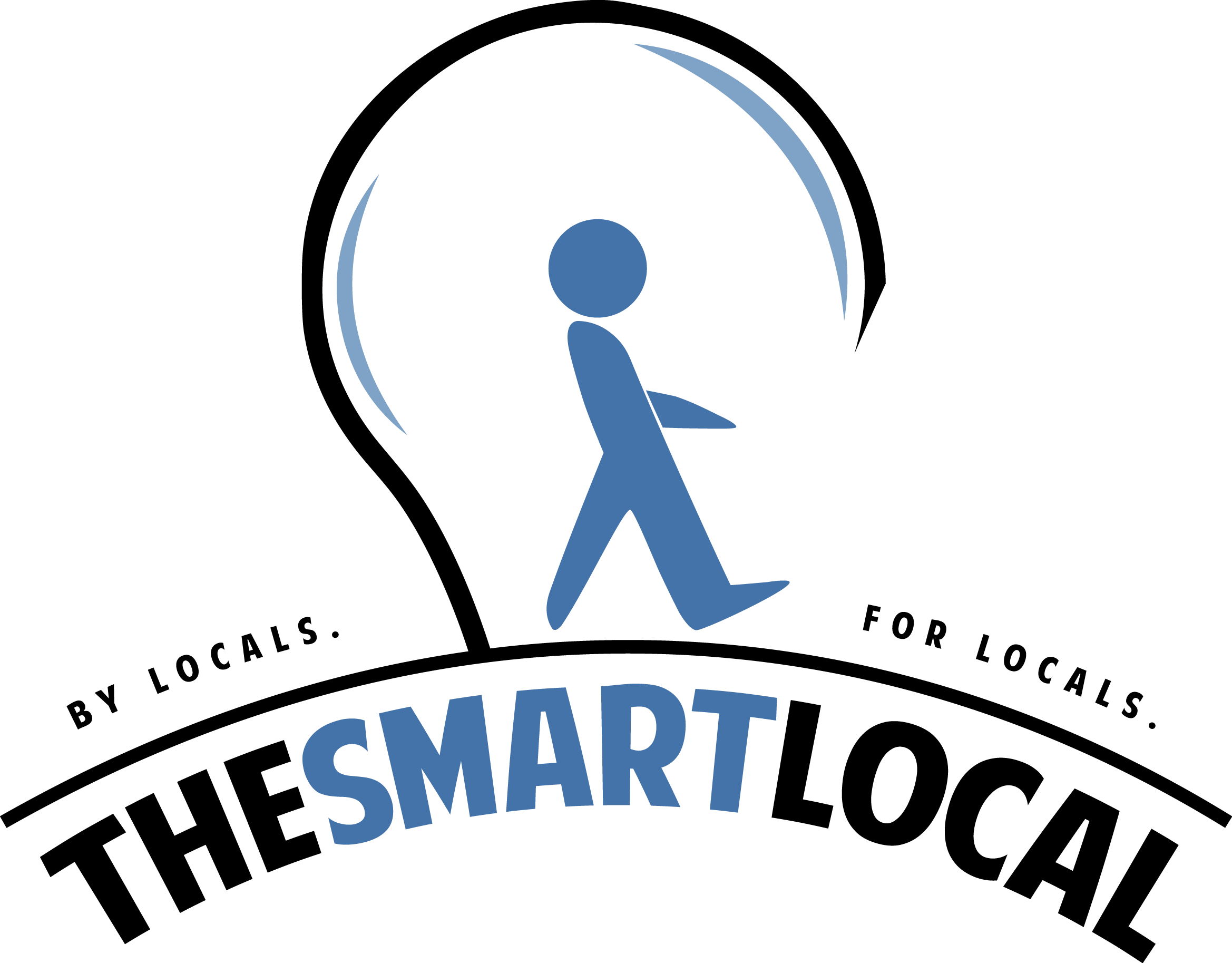 Drop us your email so you won't miss the latest news.