MOA globe gets stolen in the middle of the night
---
On 13th November at 11:27PM, Chester Allan Tangonan shared a video of the Mall of Asia (MOA) globe being stolen on Facebook. The video taken from his motorcycle's dashcam showed the famous landmark getting being carried away by helicopter.
This incident promptly went viral on social media despite it happening deep into the night, garnering confused reactions, theories, and even memes.
---
Fans speculated on who had stolen the MOA globe
---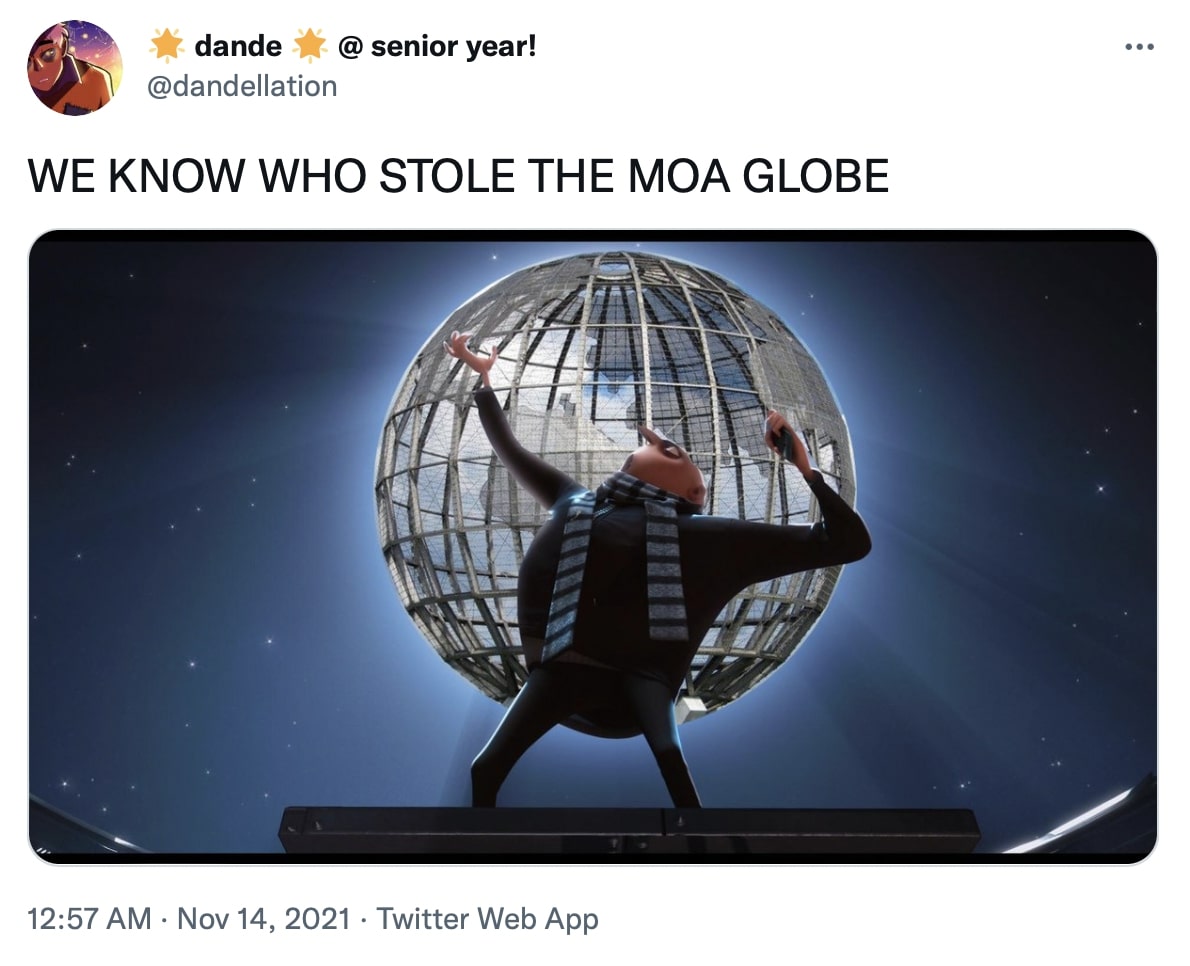 Image credit: @dandellation
Some jokingly said that the heist was done by Gru from the 2010 US cartoon Despicable Me who stole the moon in the show.
Meanwhile, others were convinced that it was a stunt by the new IKEA Philippines outlet, theorizing that the brand will turn the globe into a giant meatball for promotions.


Image credit: @issaandonly
---
MOA's statement & Rappler's involvement
---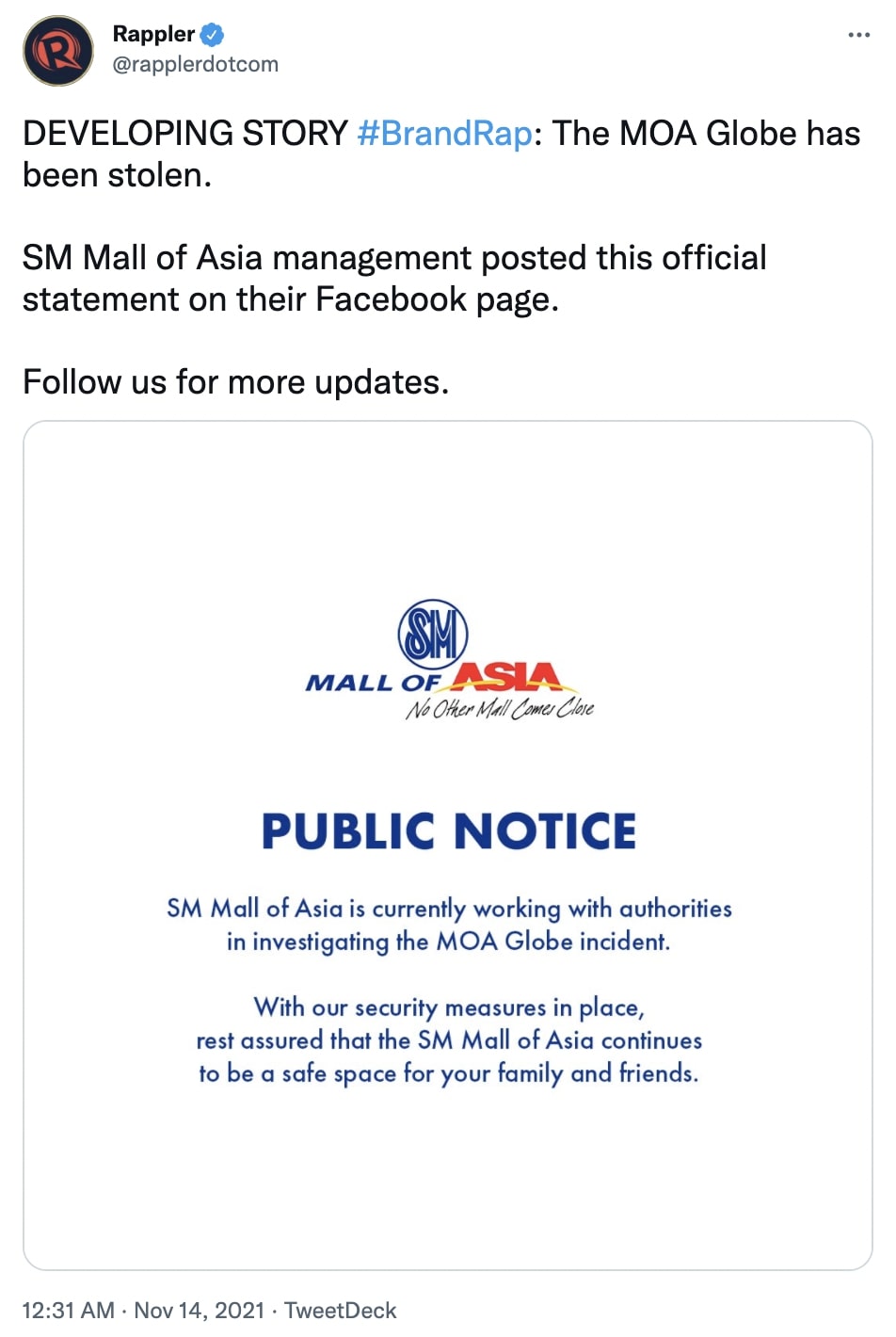 Rappler's tweet about the MOA globe incident
Image credit: @rapplerdotcom
At 12:15AM of 14th November, several minutes after Tangonan's video started going viral, the mall's official Facebook page released a statement from their management. The statement said that they're working with authorities and are investigating the incident.
The Philippine news outfit Rappler shared the news on their Facebook and Twitter accounts, labeling the news as a developing story but also with the hashtag #BrandRap which they use for paid promotions. This resulted in more confusion as netizens struggled to determine whether there was a heist or it was simply a marketing stunt.
---
Promotion for a new Netflix film
---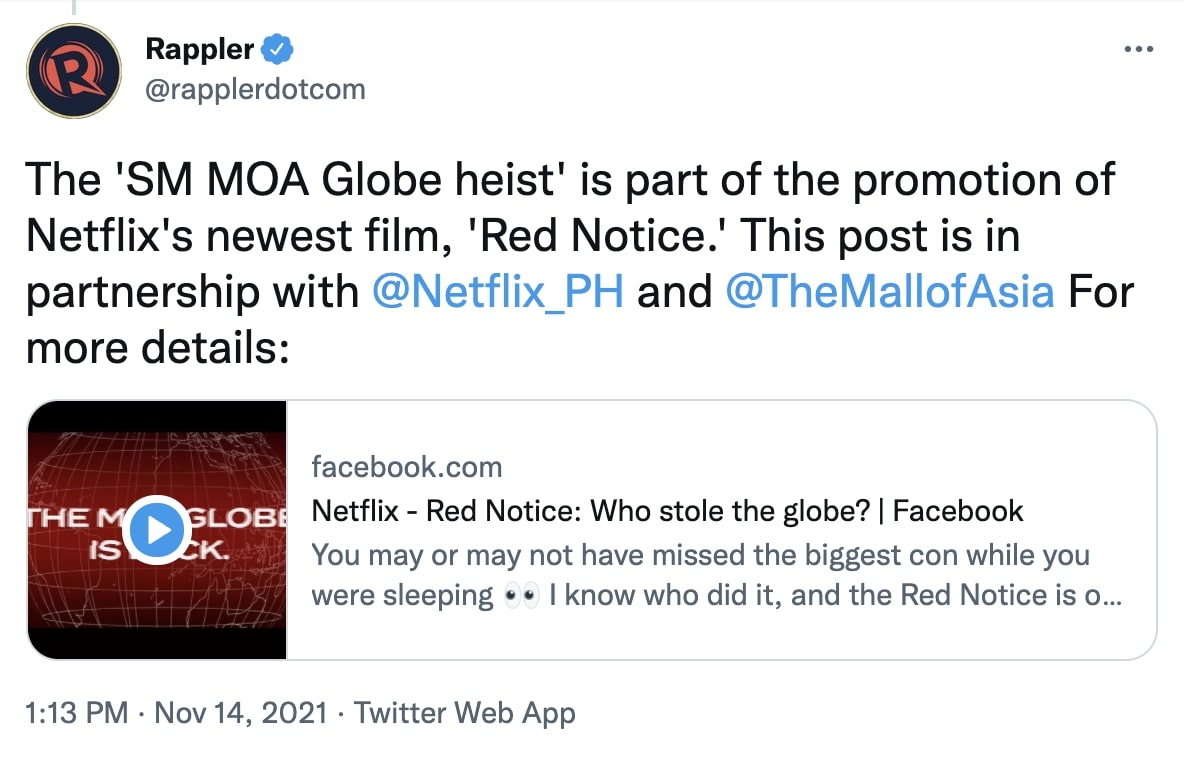 Rappler's tweet clarifying that the "heist" was a promotional stunt
Image credit: @rapplerdotcom
Later that day at 1:13PM, Rappler revealed that the heist was staged and was part of the promotions for the new Netflix film Red Notice. In the tweet, the news outlet also clarified that their post about the news was a paid partnership with Netflix Philippines and Mall of Asia.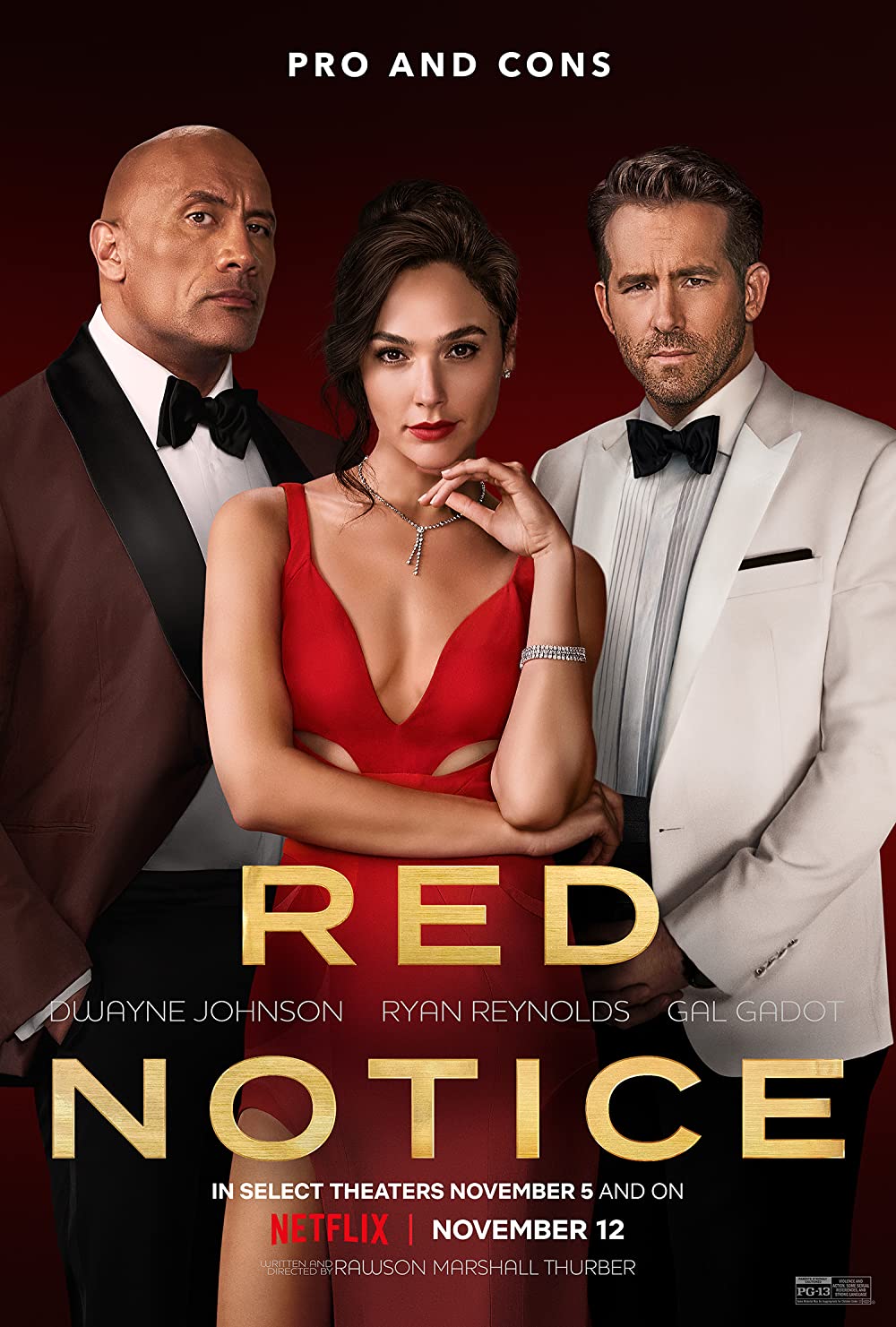 Red Notice poster
Image credit: IMDB
Red Notice is a high-budget, action-comedy heist movie starring Hollywood actors Dwayne "The Rock" Johnson, Ryan Reynolds, and Gal Gadot. It was released on Netflix on 12th November.
---
The debate on the MOA globe marketing stunt
---
The MOA globe is now back in its original place. It's now covered by a tall scaffolding for reasons still unknown to the public. It seems that it was hidden for several hours and the motorcycle rider who took the video may only have been an accomplice to the "heist"'s publicity drive.
While Rappler's clarification was able to put netizens at ease, a new debate on the internet has now arose. People are now asking whether or not disguising a marketing stunt as news is proper at a time when misinformation is rampant on social media.
Also check out:
---
Cover image adapted from: @myronbuo and @Shopjin_ph
Get more stories like this!
Drop us your email so you won't miss the latest news.