Disney's Raya and the Last Dragon features Filipino cultural artifacts
---
Movies showcasing Southeast Asia haven't attracted much global attention to date, with only a few such films such as Crazy Rich Asians successfully making it to the big screen so far.

But come 5th March, Disney's latest movie, Raya and the Last Dragon will give us Filipinos the worldwide rep that we deserve. It tells the quest of Disney's first Southeast Asian heroine named Raya (Kelly Marie Tran) for a dragon in order to save her divided land Kumandra, referencing various Southeast Asian cultures, including Filipinos', throughout.  
---
KZ Tandingan will sing Disney's first Filipino song
---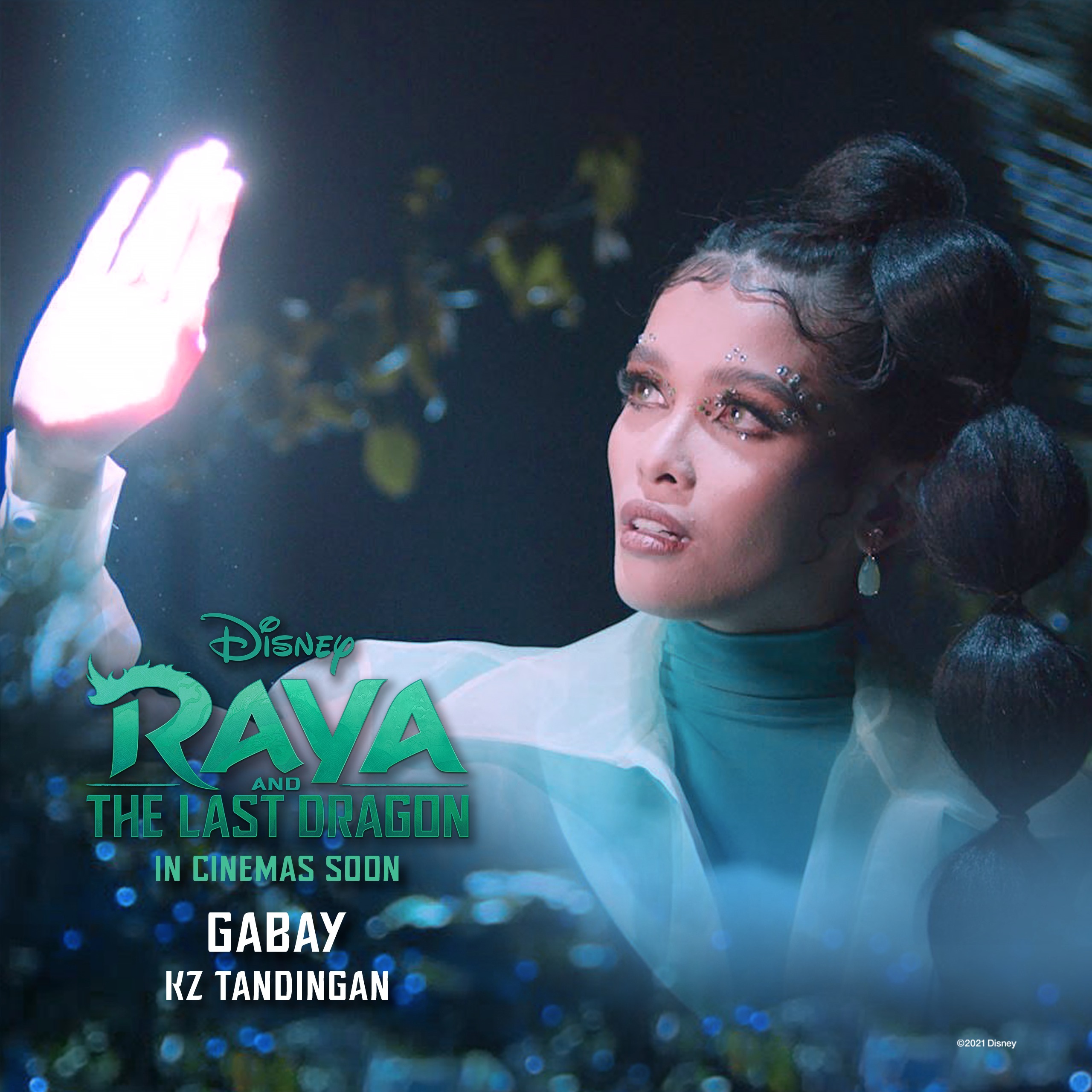 Image credit: Disney Studios Philippines

For one, our very own Kristine Zhenie "KZ" Tandingan, also known as Asia's Soul Supreme, has been given the honor to sing Disney's first song in Filipino entitled "Gabay", one of the movie's soundtrack songs. The song will be officially released this Friday.
Video credit: ABS-CBN Star Music
She won The X Factor Philippines in 2012, and her popular singles include "Darating Din" and "Mahal Ko o Mahal Ako."
Video credit: Wish 107.5
Her cover of the song "Two Less Lonely People in the World" has also been well-received, scoring over 71 million views on YouTube.
---
The movie showcases arnis, Filipino's national martial art
---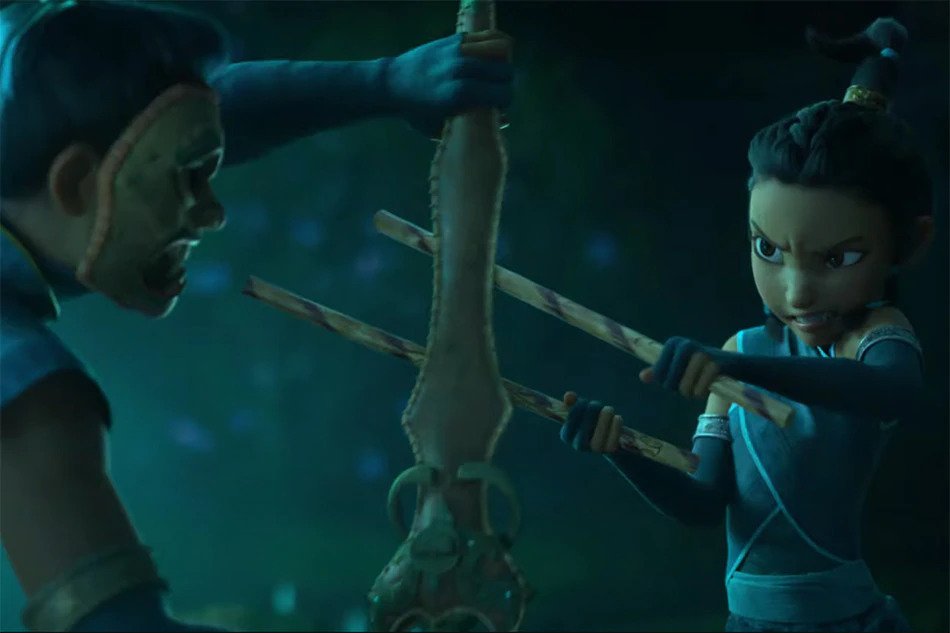 Raya swinging Arnis sticks
Image credit: Walt Disney Animation Studios
The main character Raya is also skilled in arnis, the Philippines' national martial art. In the movie's teaser trailer, Raya is seen swinging a pair of arnis sticks while fighting off a masked man.

The martial art, also known as eskrima, kali, and garrote, tests one's defensive and offensive skills through weapons such as sticks, knives, and bladed weapons. Aside from arnis, the martial arts of our neighboring Southeast Asian countries – from Indonesia's pencak silat to Thailand's Muay Thai – are also featured in the film.
---
The Moro people's kris sword is also in the movie
---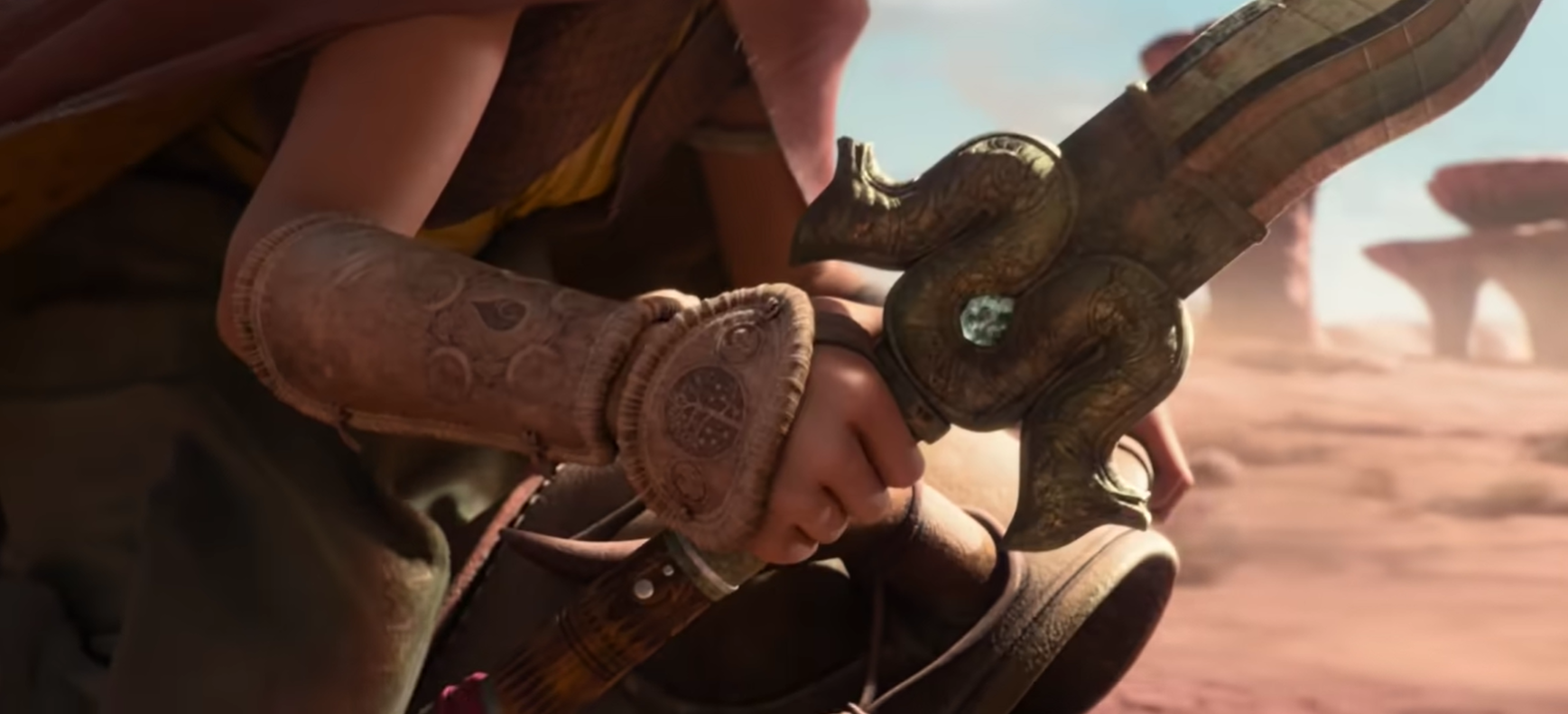 Image credit: Walt Disney Animation Studios
The kris sword of the Bangsamoro or Moro people can also be seen in the trailer. Distinct for its curvy blade and wooden handle, it is a sword used by the Tausug, Samal, and Yakan tribes. It can feature either a serpent or a flame.

Other Southeast Asian countries such as Malaysia, Indonesia, Brunei, and Thailand also have their versions of the sword, though nowadays it's mostly just displayed during ceremonial occasions, such as weddings.
---
Raya wears a salakot
---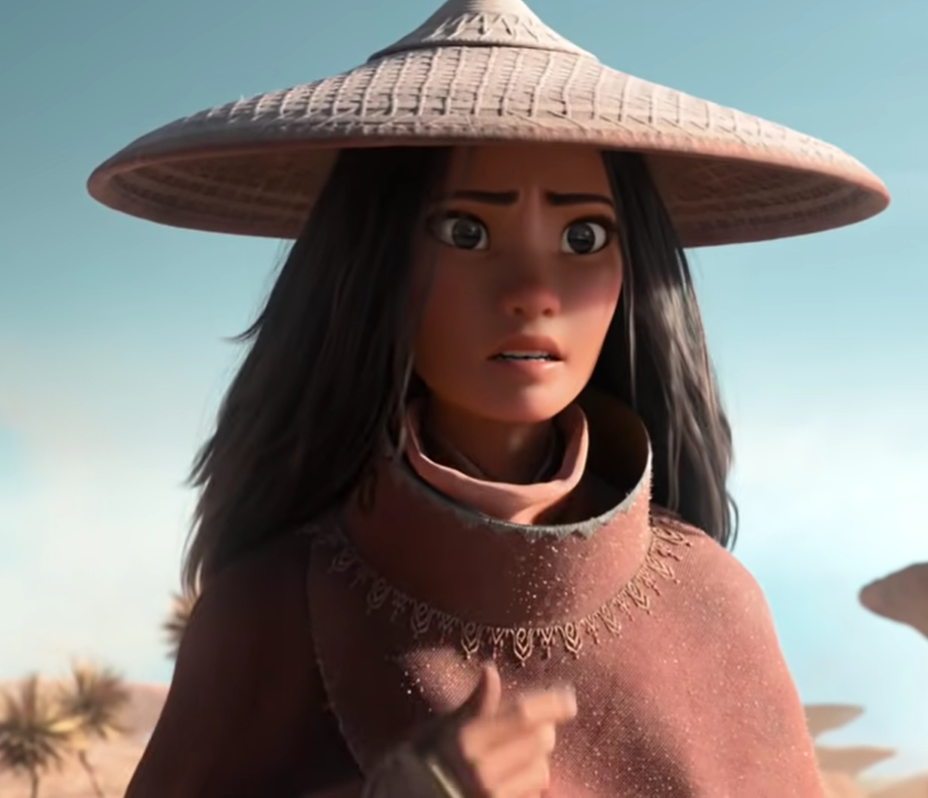 Image adapted from: Walt Disney Animation Studios 
And aside from the weapons above, salakot or the cone-shaped hat that's usually made up of bamboo, palms, and rattan leaves, also makes an appearance in the movie.

Similar headgear can be found in East and Southeast Asian countries as well, such as non la or conical woven hats from Vietnam, but the movie's hat looks very similar to the Filipino salakot, according to Filipino historian Kirby Araullo.
---
Filipino representation in Disney films
---
Watching our own way of life being reflected through a film as big as Disney's Raya and the Last Dragon will be a fascinating experience, as after all, our country, dotted with thousands of islands, is brimming with rich cultures that we look forward to seeing glimpses of on the big screen soon.

We hope that the movie will also be a step toward more Southeast Asian representation – who knows, in future, maybe our very own Filipino and Southeast Asian actors and actresses will show up in person in more mainstream Hollywood films. 
Also check out:
---
Cover image adapted from: Disney Studios Philippines, Walt Disney Animation Studios, Walt Disney Animation Studios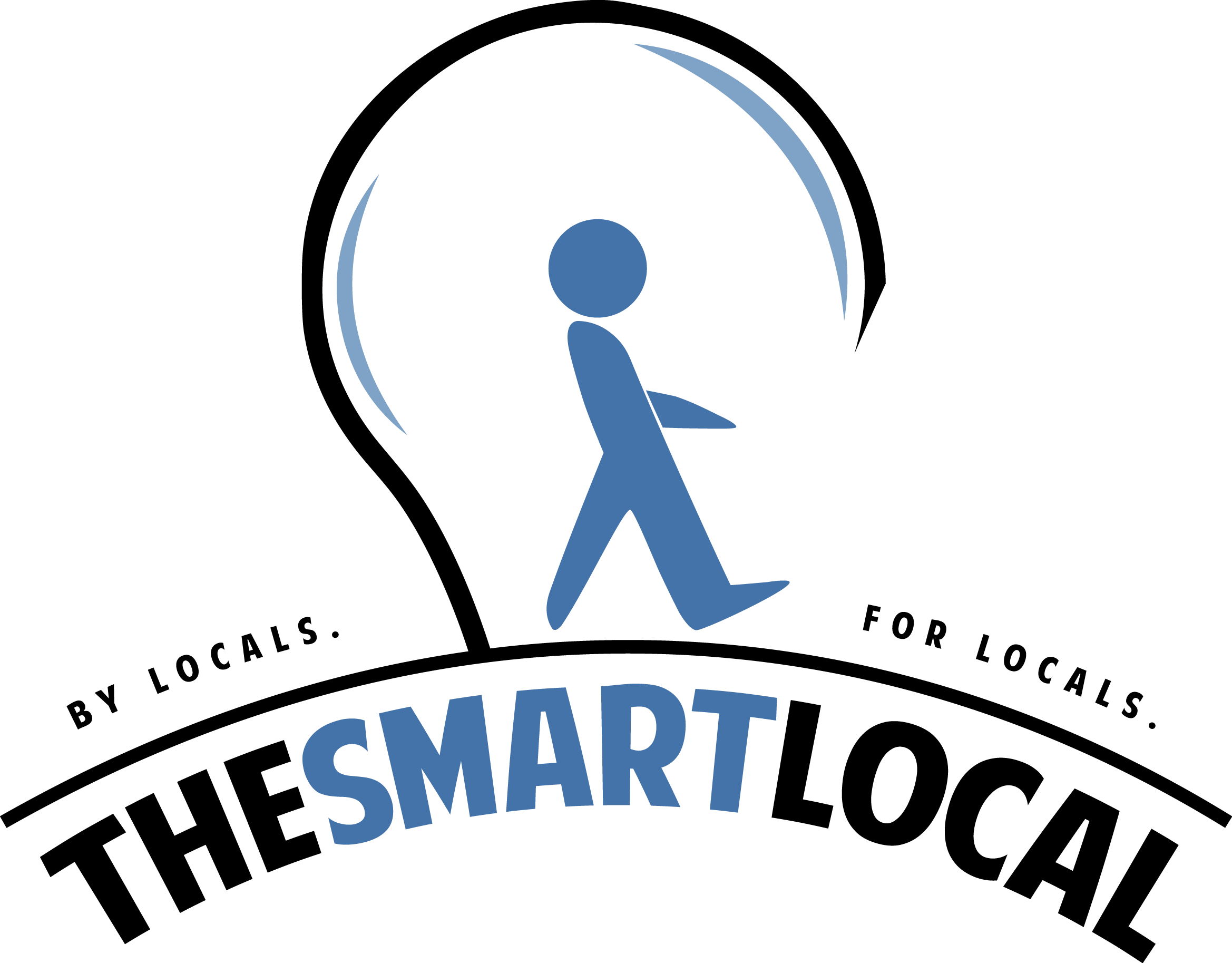 Drop us your email so you won't miss the latest news.