Qiwellness Living in Tagaytay
---
For many, East Asian countryside areas are ideal settings for a relaxing getaway. But if you want the restful vibe without the costs and effort of traveling, you can go to Qiwellness Living instead.
This scenic wellness retreat in Tagaytay has a modern Chinese structure with a calming view that lets you destress from everyday life. It's also a teahouse, bathhouse, and guesthouse, so all your staycation needs are met.
---
Modern Chinese-style structure
---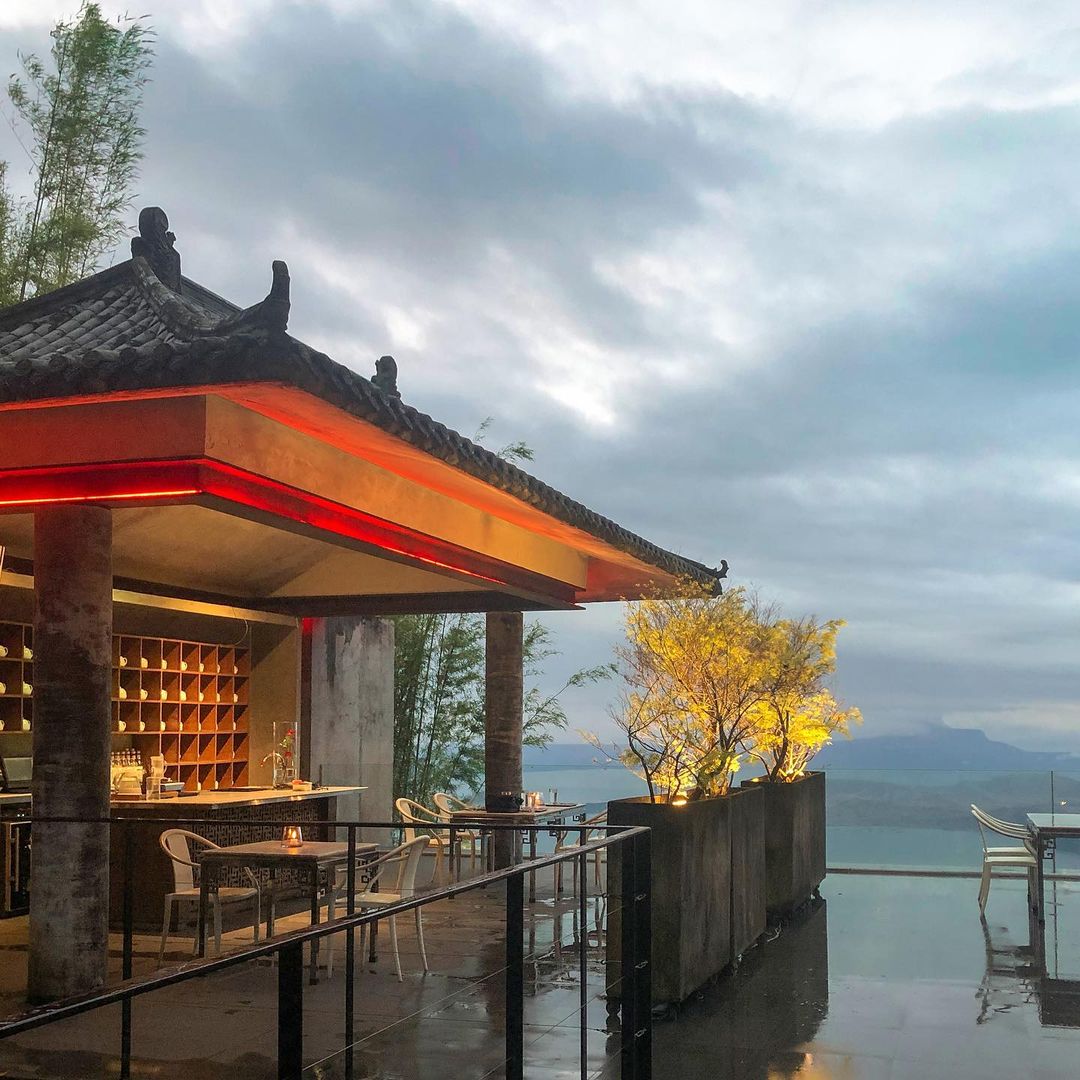 Tea bar.
Image credit:@qiwellnessliving
Qiwellness Living has a two-level, modern structure on the side of a mountain. It has a separate tea bar with traditional Chinese elements, including a xieshan (hip-and-gable) roof.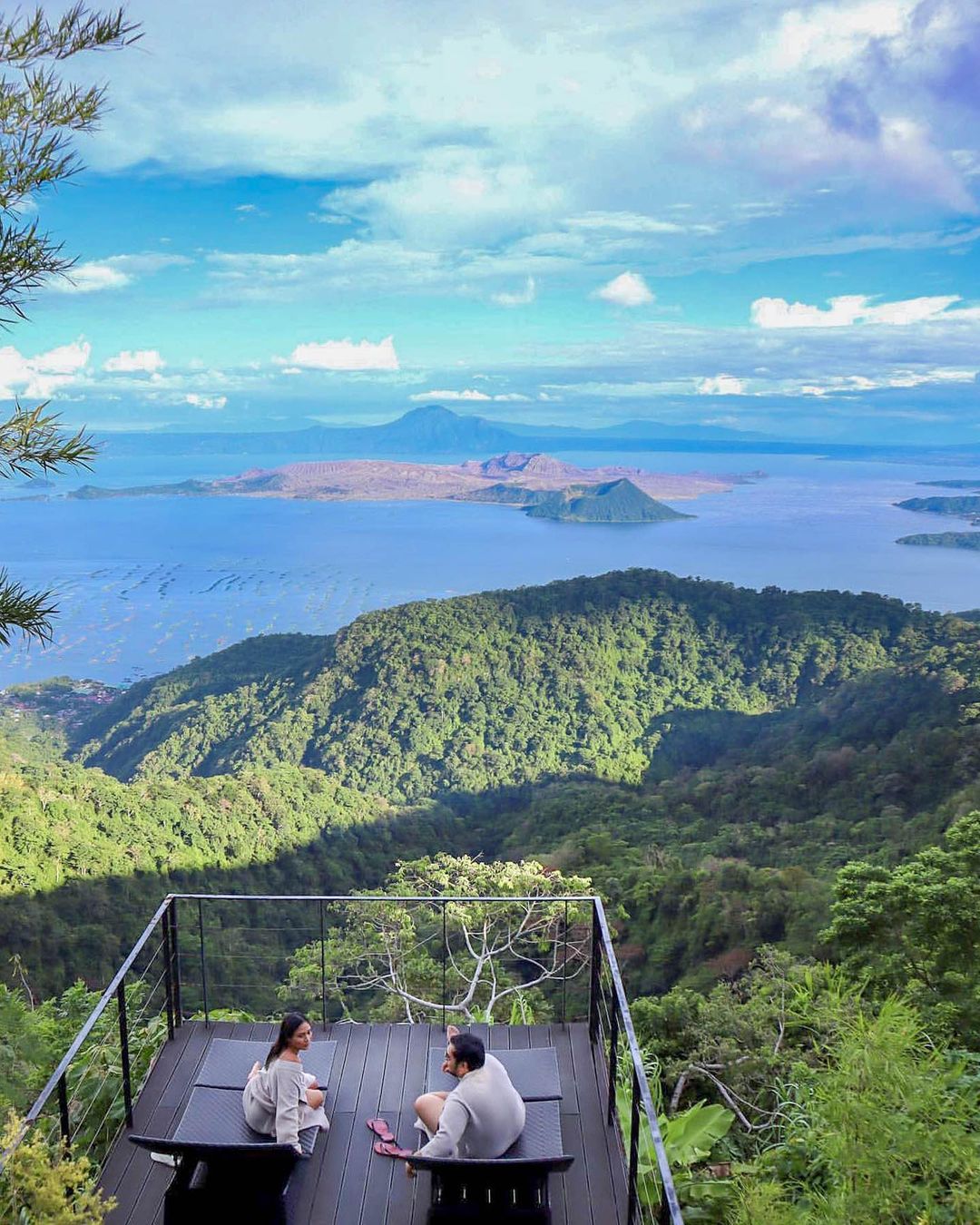 View of Taal Lake and Taal Volcano.
Image credit: @ohhmandyyy
If outdoor space is a must for you, there's a deck where you can relax with a picturesque view of Taal Lake and Taal Volcano.
Inside, meanwhile, the retreat has traditional Chinese-themed private bedrooms and massage rooms with concrete walls, red accents, and soft lighting. This will make it easy for you to doze off and get your much-needed sleep.
---
Serves tea and Chinese cuisine
---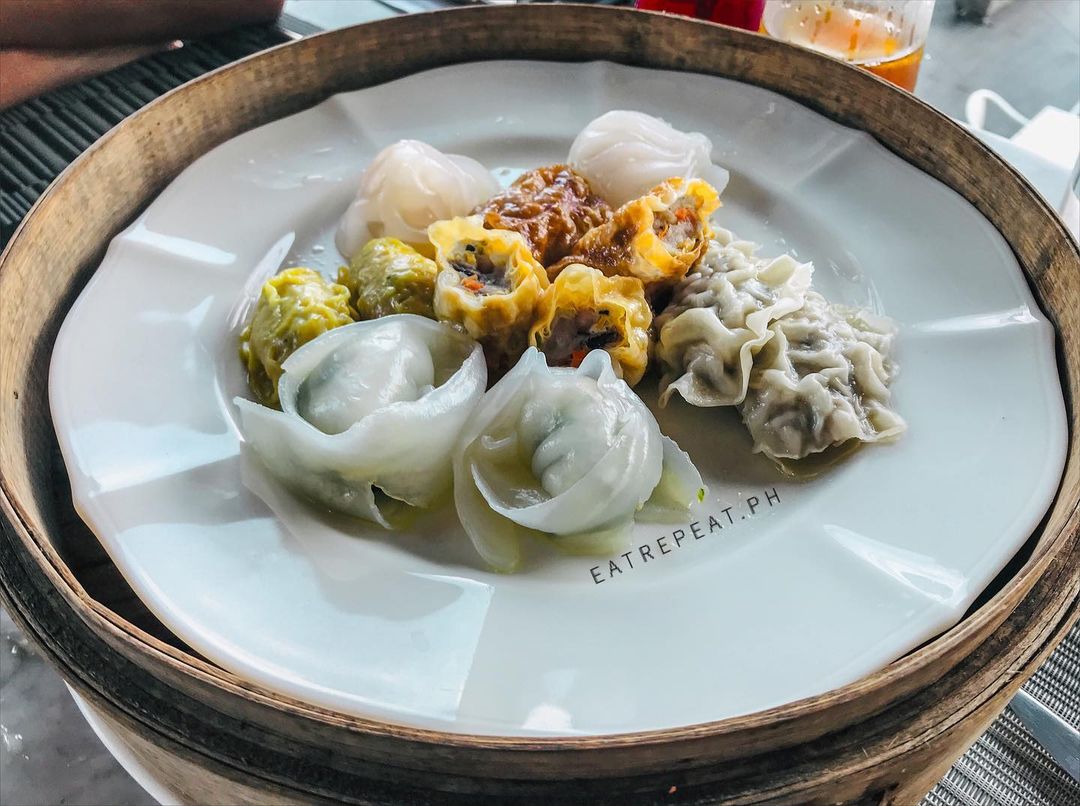 Dumplings.
Image credit: @eatrepeat.ph
The place is also a teahouse that serves tea, dim sum, and other Chinese dishes.
Their dim sum set, which costs P880 (~USD15.69), includes crystal prawn dumplings, beancurd rolls, and Chinese leek, or what we know as kutsay dumplings. There's also the crowd favorite xiao long bao (P630, ~USD11.23) or soup dumplings.
If you want a full-course meal, Qiwellness Living also has a Yin and Yang 3-course set (P1,600, ~USD28.53) with shrimp salad, and char siu (barbecue pork), "squirrel" fish (sweet and sour fish), and a dessert of cold passionfruit soup.
---
Massages and hot and cold pools
---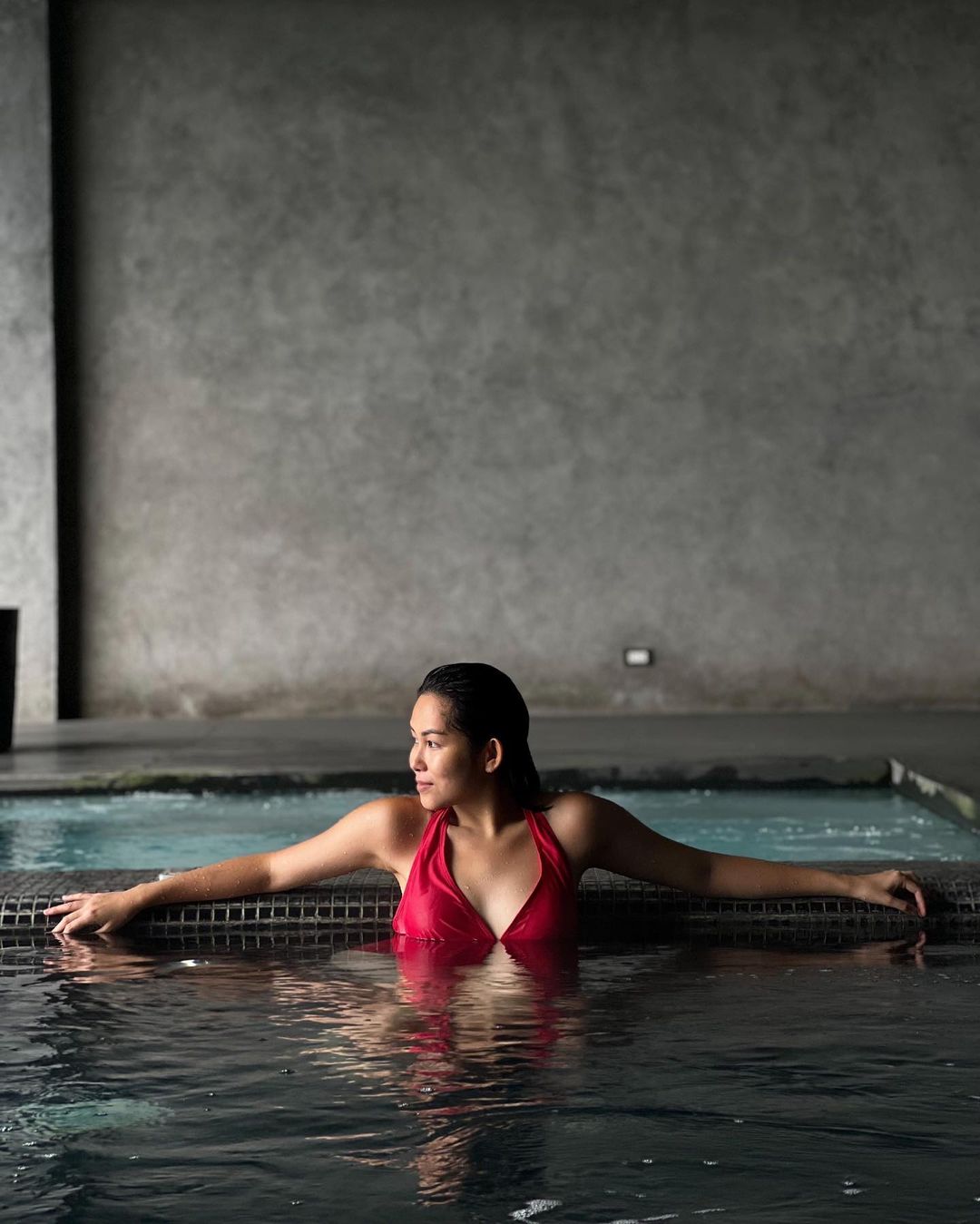 Hot and cold pools.
Image credit: @hazellaine
Qiwellness Living also ensures that your stress is undone from within. They offer different types of massages, such as dry massage, deep tissue massage, and reflexology.
You can also use their hot and cold pools. The benefits of using a hot pool include stress and pain relief, muscle relaxation, and improved sleep. On the other hand, a cold pool helps you ease muscle soreness and helps you cool down faster when you overheat.
---
All-in-one wellness retreat package
---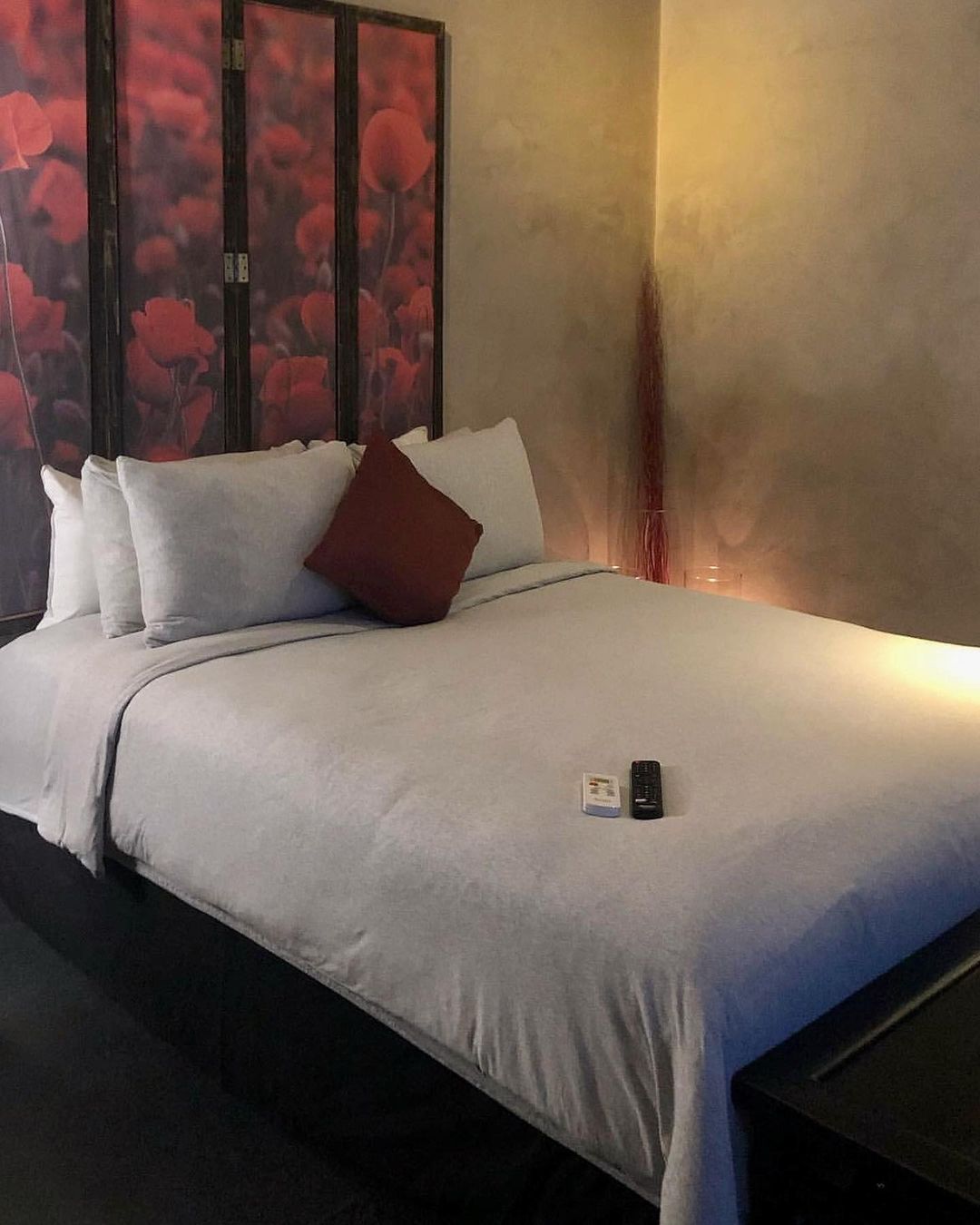 Private room.
Image credit: @qiwellnessliving
For a holistic retreat experience at Qiwellness Living, you can get their "The Guesthouse Experience" package for 2 (P15,800, ~USD281.74) that's perfect for honeymooners.
This includes a 90-minute massage, use of their hot and cold pools, a Yin and Yang 3-course dinner, and a congee and dim sum breakfast.
On top of these, you also get to stay in a private room with a queen bed.
---
Chinese-style retreat in Tagaytay
---
An all-in-one retreat, Qiwellness Living in Tagaytay is certainly the place to visit if you're looking for a place to relax your mind and body.
Its aesthetic, modern Chinese design and scenic views are also a bonus, especially if you want to squeeze in taking photos for your Insta.
Address: Km 58, Aguinaldo Highway, BarangayMaharlika East, Tagaytay City, Cavite
Opening hours: Wed-Sun 11am-9pm | Closed Mondays & Tuesdays
Telephone: 0917 522 6969
Qiwellness Living's website | Facebook | Instagram
More spots to check out in Tagaytay:
---
Cover image adapted from: @qiwellnessliving and @ohhmandyyy 
Get more stories like this!
Drop us your email so you won't miss the latest news.