Project Krayola for students who are in need
---
The COVID-19 pandemic has taken a toll on many things, including everyone's finances. Electricity bills have gone up, paychecks for some have been brought to a halt, and grocery trips have become more frequent. People have even had to spend on acquiring necessities for their work-from-home days or for online classes.
Fortunately, these tough times have also brought out the good in people. Some have used this quarantine period to help design and make personal protective equipment for frontliners, invent different equipment to battle the virus, and start donation drives for those who have been heavily affected by the pandemic. This Filipino teacher's firsthand experience with a student inspired him to create Project Krayola to help students all over the country.
---
Inspired by student who couldn't afford to buy crayons
---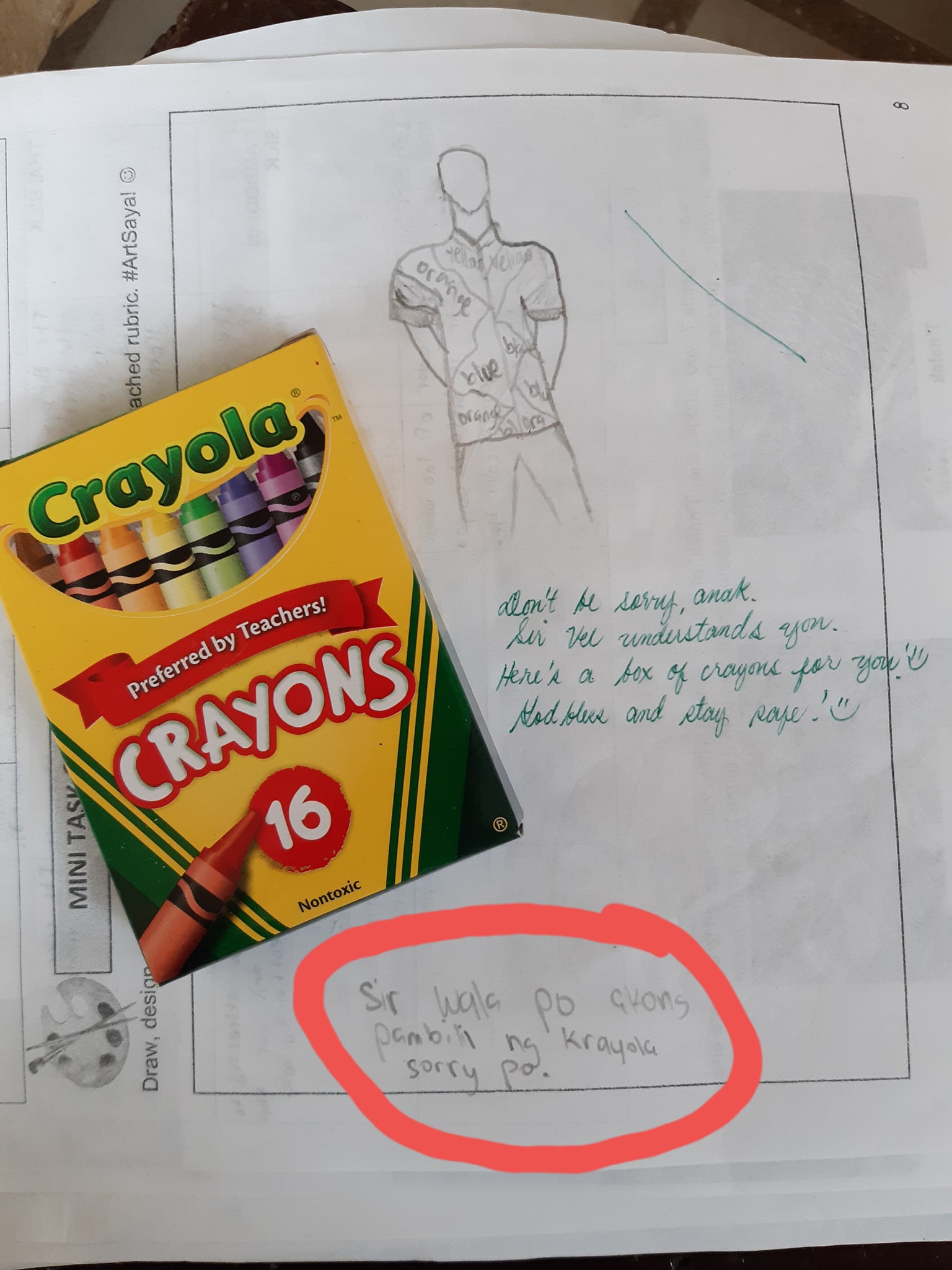 Image credit: Velcher Castillo
Working from home or having online classes might have sounded like a dream come true for many of us before the pandemic. Expenses-wise, it's definitely a pro to not have to spend on jeepney fares or gas refills.
However, we now know that the shift to working and learning online poses new expenses. We have to set up our own workspaces, which include our tables, chairs, and internet connections. Not to mention that we now have to find some materials that used to be free in the office or at school on our own. For people who are already tight on money, this makes them have to penny-pinch even more than before.
In a viral Facebook post, teacher Velcher Castillo shared that his student didn't have the money to buy crayons, submitting a penciled sketch instead of a colored drawing which was the requirement for a piece of homework. The student even wrote down the names of colors in certain parts of his drawing to indicate how he intended to color them had he had crayons.
Teacher Velcher added in the post that he gave his student a box of crayons, and encouraged all students reading the post to "Kapit lang. Laban lang. Tuloy lang. (Keep holding on. Keep fighting. Keep going.)" However, he didn't just stop there.
---
Project Krayola by Teacher Velcher
---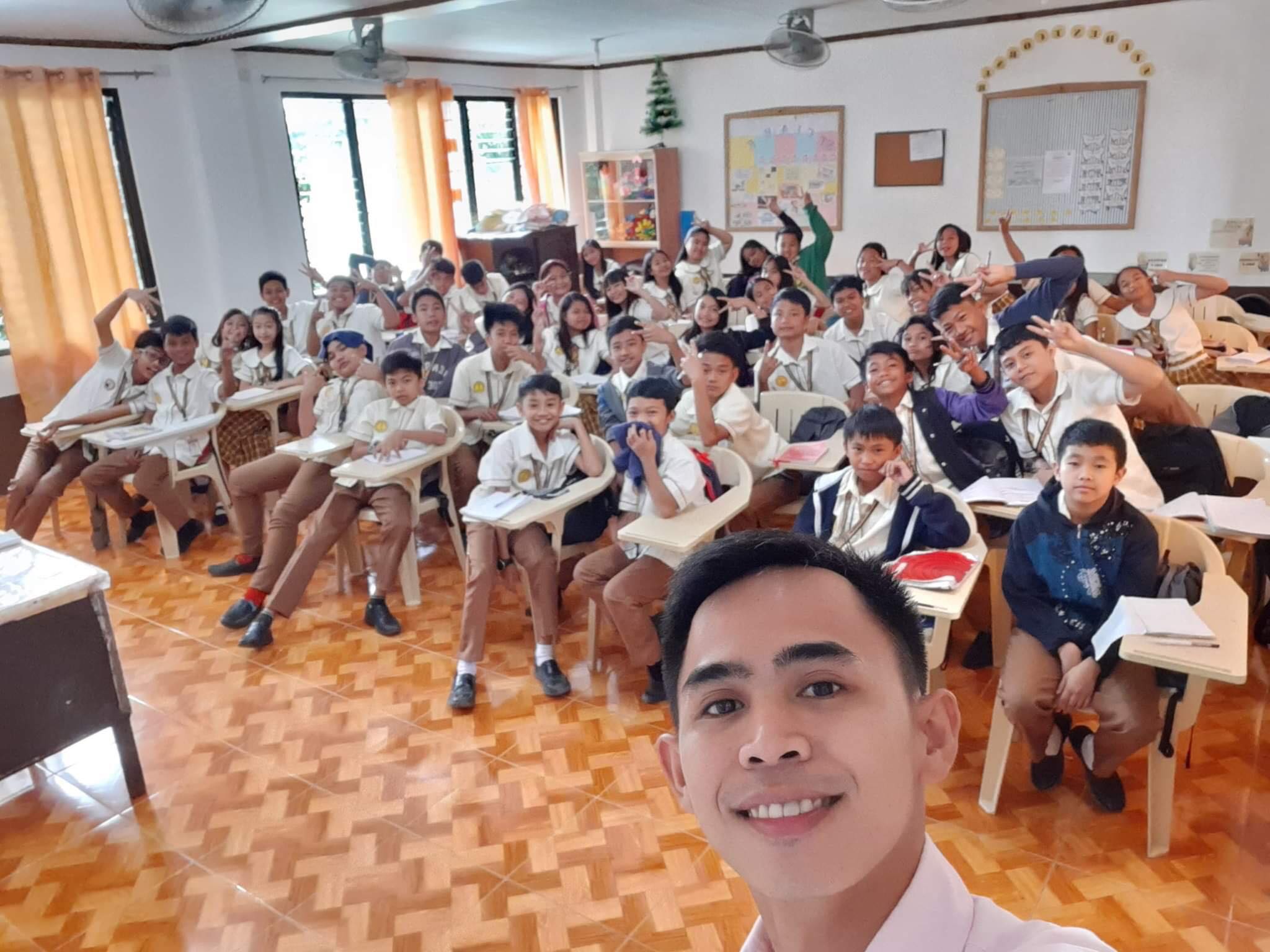 Image credit: Velcher Castillo
After helping out his student, Teacher Velcher decided that he could do more. He amplified his action of giving a box of crayons to one student by creating Project Krayola.
The project's tagline is "Kulayan Natin, Pangarap Ng Mga Bata. (Let's bring color to the dreams of the children.)", which is only apt since it aims to raise money to provide coloring materials for students all over the country. These materials include crayons, coloring pencils, and markers.
As of 24th October, the project has raised P100,260.93 (~USD 2,073.93). Some people have also chosen to donate in kind, sending Teacher Velcher boxes of coloring materials. Altogether, the project has provided coloring materials to over 500 public elementary school pupils.
---
How to donate to Project Krayola
---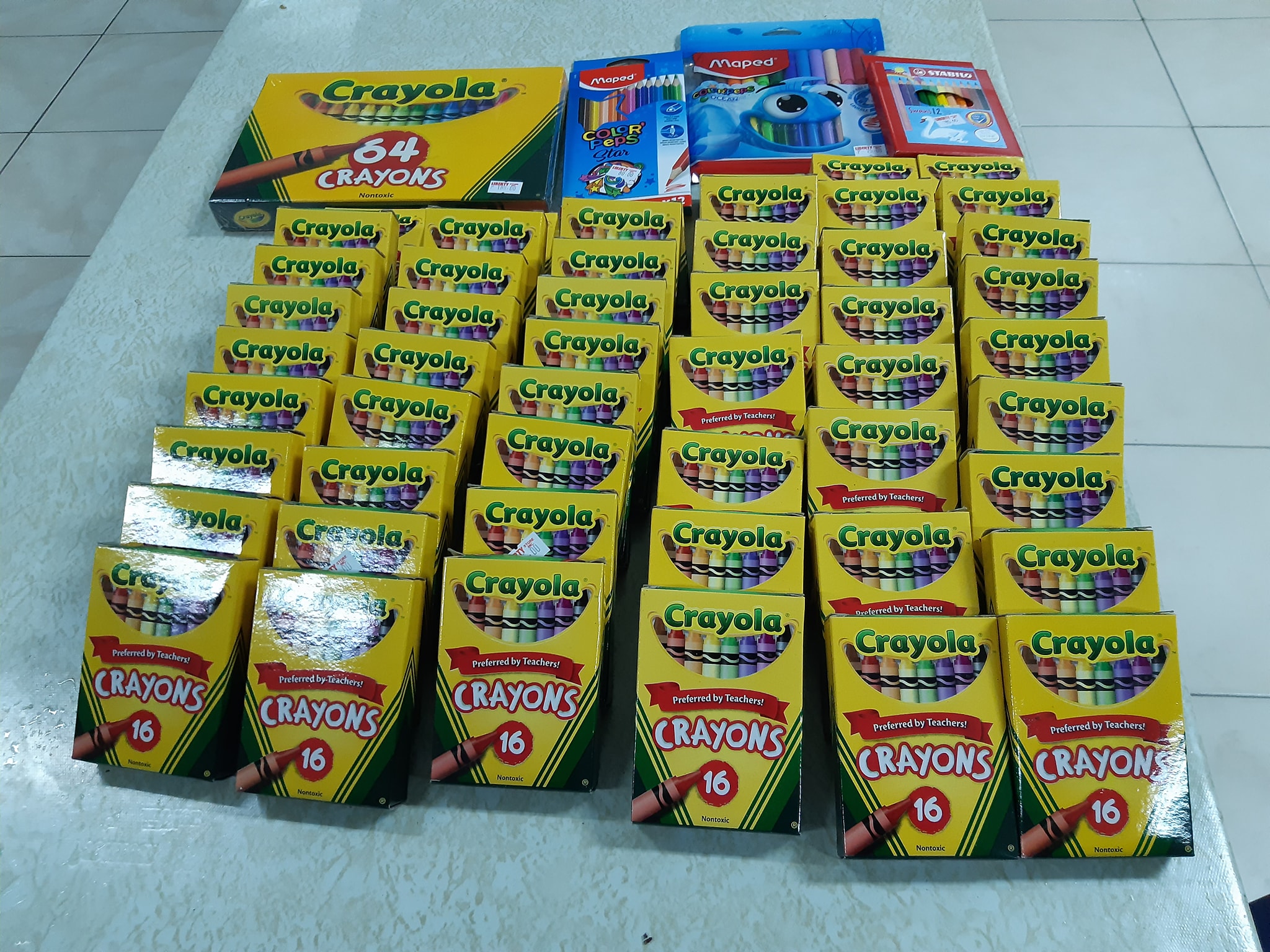 Image credit: Teacher Velcher
Teacher Velcher may have initiated Project Krayola, but its success wouldn't have been possible without kind-hearted people who donated. Fortunately, the project is ongoing, so if you yourself would like to have a hand in providing coloring materials to Filipino students, you can still do so.
For monetary donations, you can send them to Teacher Velcher's GCash account or BDO account, details of which you can find on his Facebook post.
And for donations in kind, you can message Velcher Castillo on Facebook.
---
Help students get the education they deserve
---
Filipinos often see education as the key to success – something we all want our children to have as they go through life. For those who have the resources to spare for children in need, do consider donating to different donation drives that support these students. You can even start with Project Krayola.
Who knows? You could be sponsoring the education of our future Philippine leaders.
Also check out:
---
Cover image adapted from: Velcher Castillo, Teacher Velcher 
Get more stories like this!
Drop us your email so you won't miss the latest news.