Woman suspects a mouse stole her money
---
We often see house mice roaming around the kitchen to look for food, but Sherryl Anlap Tayhopon, a woman from Bacolod, hadn't expected that these small but smart creatures in her home could actually go to great lengths of "stealing" money bills and hiding them inside a hole.
---
She wondered why her money was missing after her visit to her dad's grave
---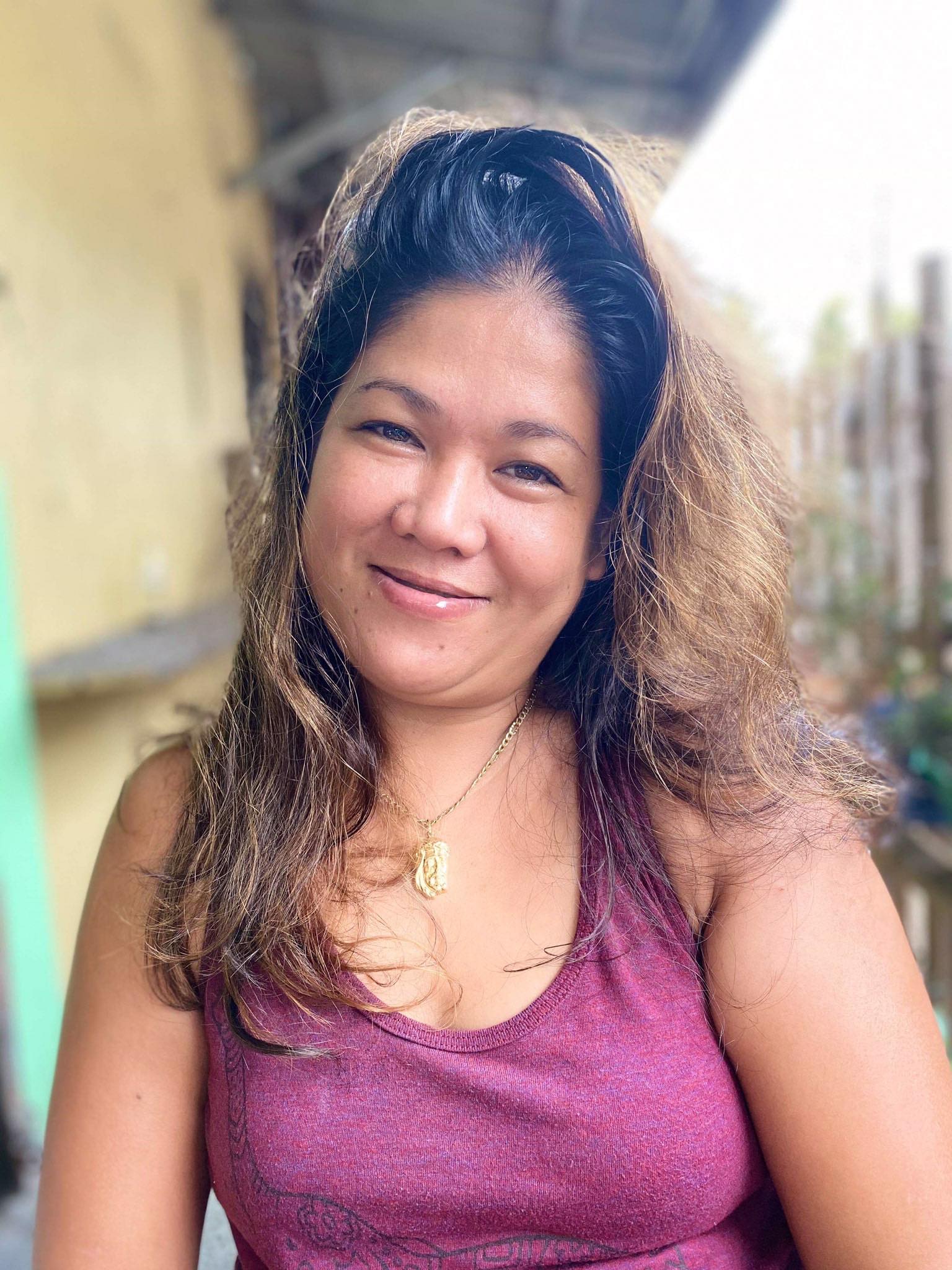 Image credit: Sherryl Anlap Tayhopon
Tayhopon had just visited her dad's grave in search of signs and to ask for help about whether she should continue her carinderia business, Poseidon, in Bacolod City, when she found out that some money from her bag was missing. 
It wasn't the first time that she had lost money inside her bag, as she sometimes leaves it open inside a room at her rented carinderia space.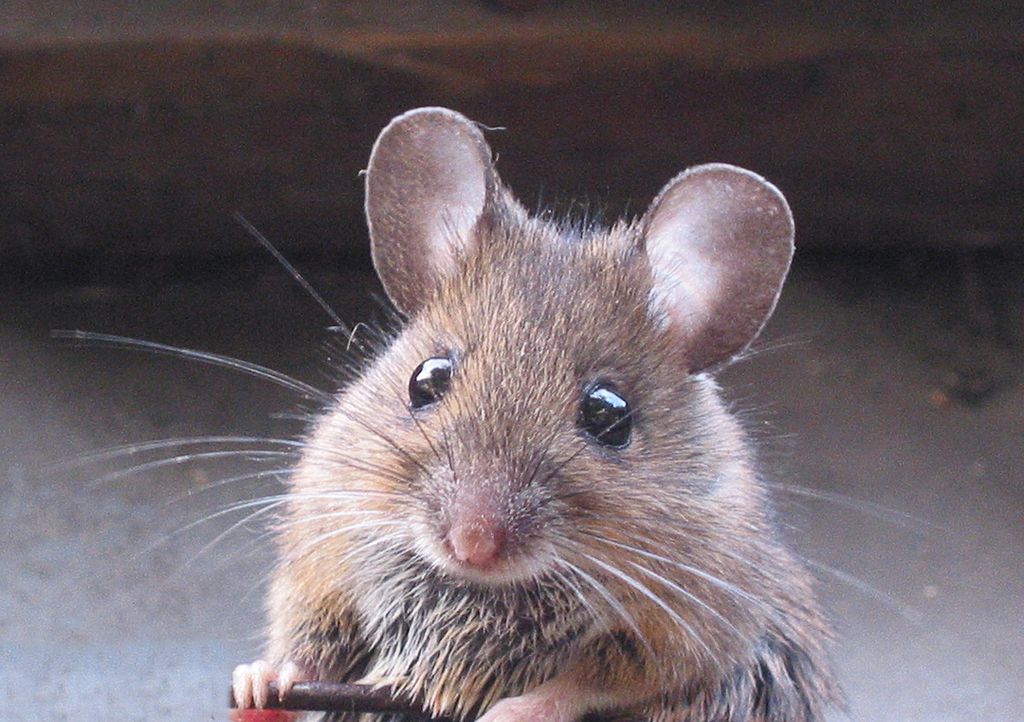 Image for illustration purposes only
Image credit: Wikiwand
As she later roamed around her room to look for her missing money, her attention was caught by a hole in her room's wall after she saw a mouse running inside.
---
Turns out a mouse may have hidden her money
---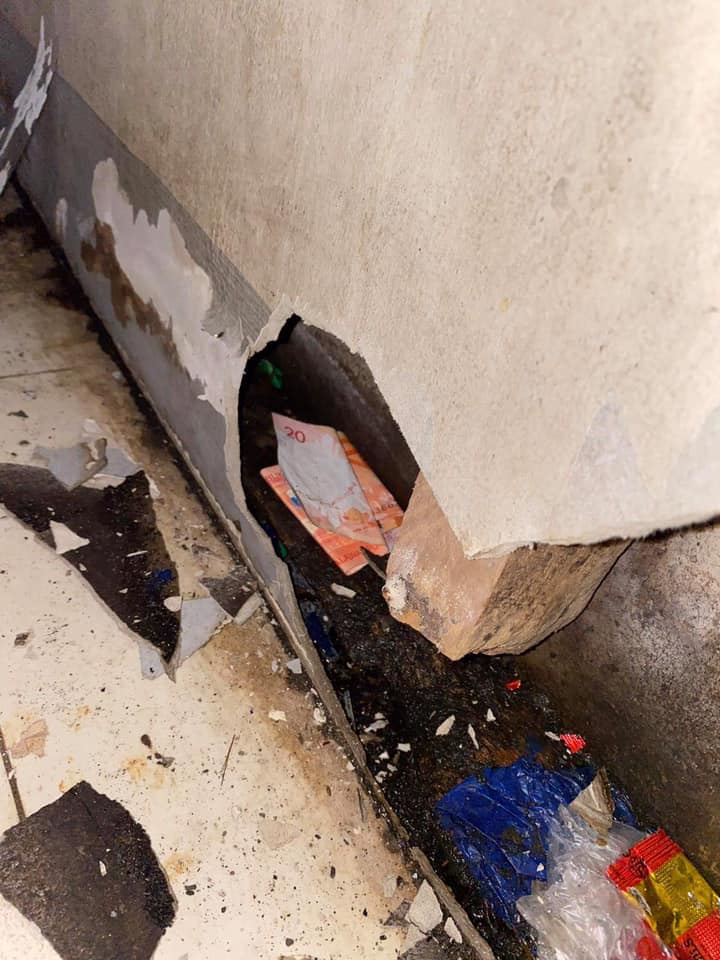 Image credit: Sherryl Anlap Tayhopon
To verify her suspicion, Tayhopon widened the hole further and hovered a flashlight over the opening. It turns out that a mouse may have hidden her money, as, confirming her suspicion, many peso bills were hidden inside the hole's tiny space.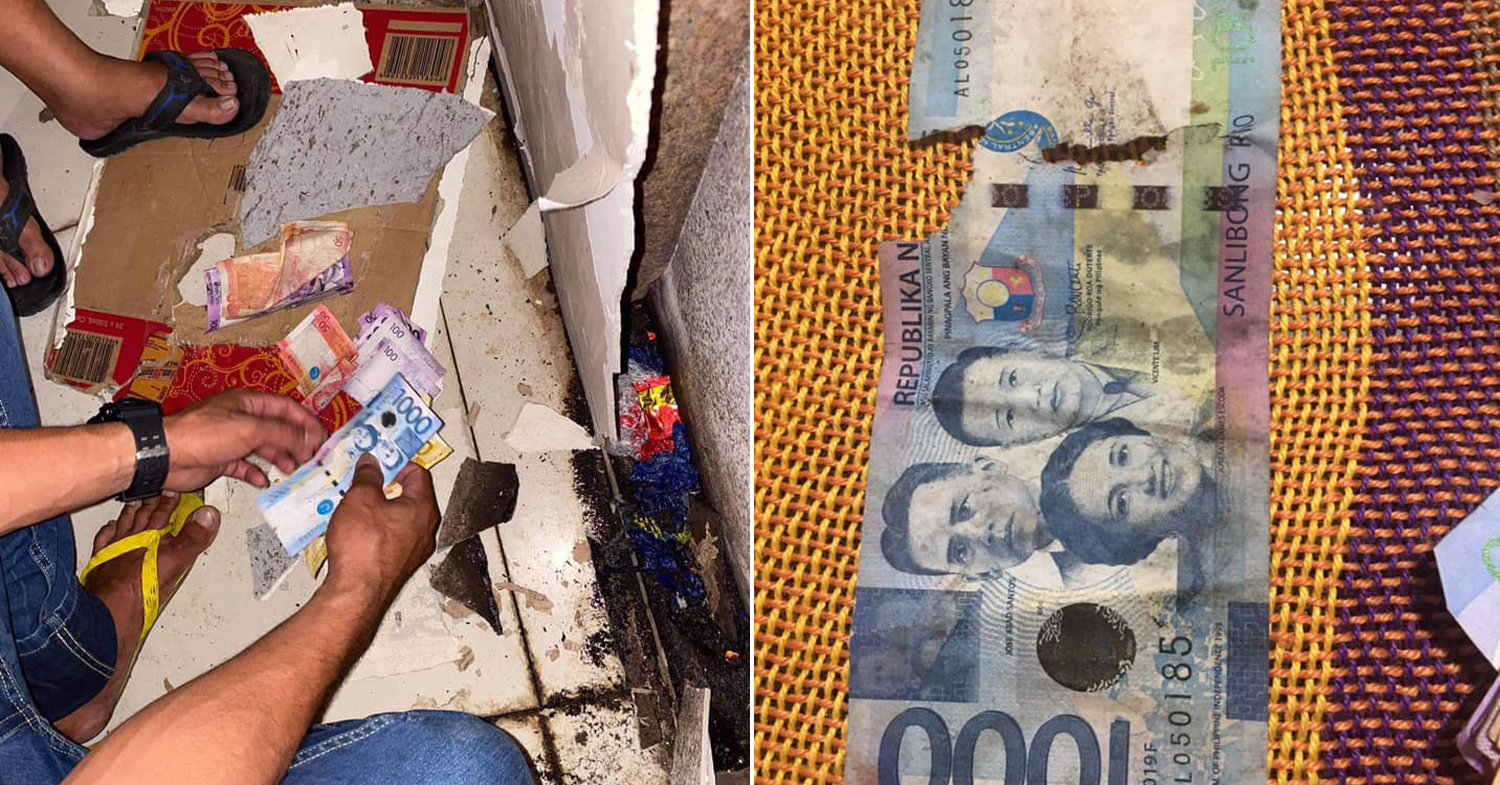 Image adapted from: Sherryl Anlap Tayhopon
She found two P1,000 bills, two P500 bills, nine P100 peso bills, five P50 bills, and three P20 peso bills, totalling P4,210 (~USD87.48). Some of the bills also even had tooth marks – hinting that the culprit was a mouse.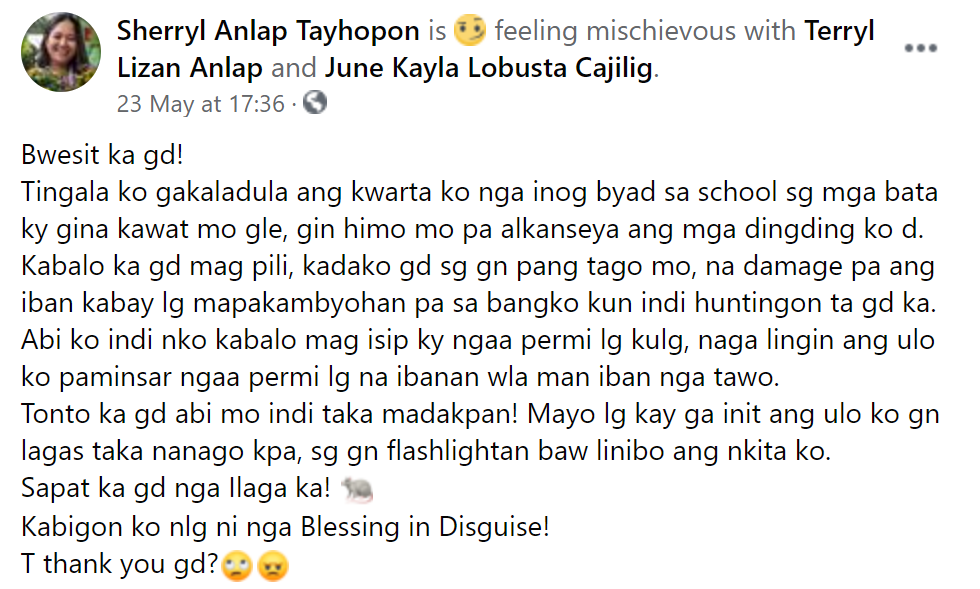 Image credit: Sherryl Anlap Tayhopon
She recounted the incident on her Facebook account, joking that the suspect mouse even made an alkansya out of her wall. "Gin himo mo pa alkanseya ang mga dingding ko," she said, which can be translated into "You've turned my walls into a piggy bank."
Tayhopon was thankful that she had found her missing money bills, which she needed to pay for her children's tuition fees. 
---
Tayhopon is closing her carinderia in the meantime
---
Tayhopon is closing down her carinderia in the meantime to do general cleaning and renovation. She also sees this time as an opportunity for her to take a break from running her small business. 
Our elders say that we should not talk about house mice in a bad light, and it seems like we indeed shouldn't, following this incident! 
---
Woman's missing money bills "stolen" by a mouse
---
We should pay attention to where we keep our money, or we might just find them in unexpected places. 
Keeping our house as clean as possible can be a struggle, but it's worth all the hassle to minimize pests in our homes. 
Also check out:
---
Cover image adapted from: Wikiwand, Sherryl Anlap Tayhopon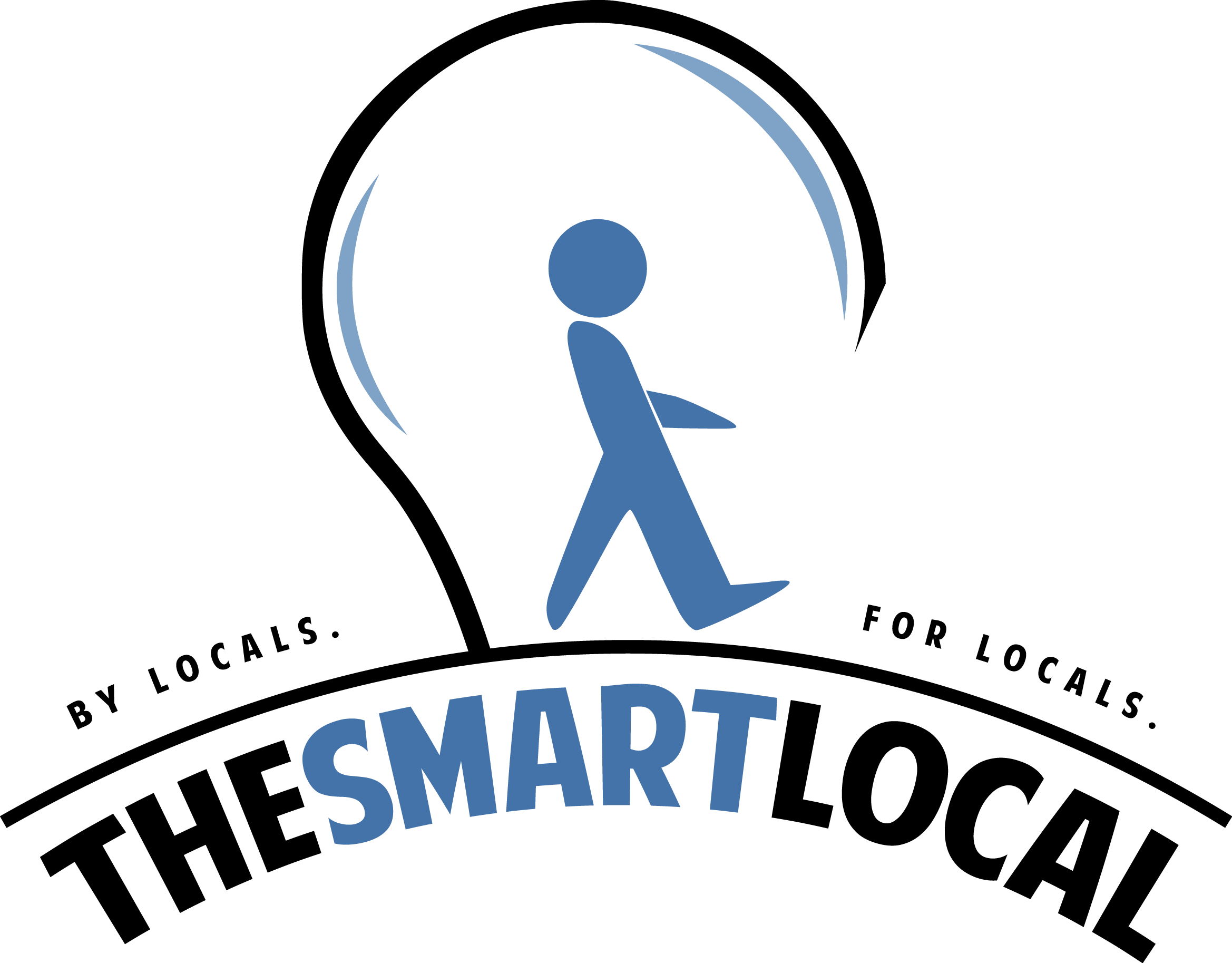 Drop us your email so you won't miss the latest news.