Rehabilitated Marawi Grand Mosque inaugurated
---
Years after the months-long battle of Marawi in 2017, the city's residents can now look with more optimism at one of Marawi's most important establishments that was badly damaged during the siege.
On 16th October, President Rodrigo Duterte, together with the local officials of Lanao del Sur and Marawi, unveiled the newly restored Grand Mosque of Marawi after its rehabilitation that had begun in late 2020.
---
The mosque features intricate motifs and symmetrical spaces
---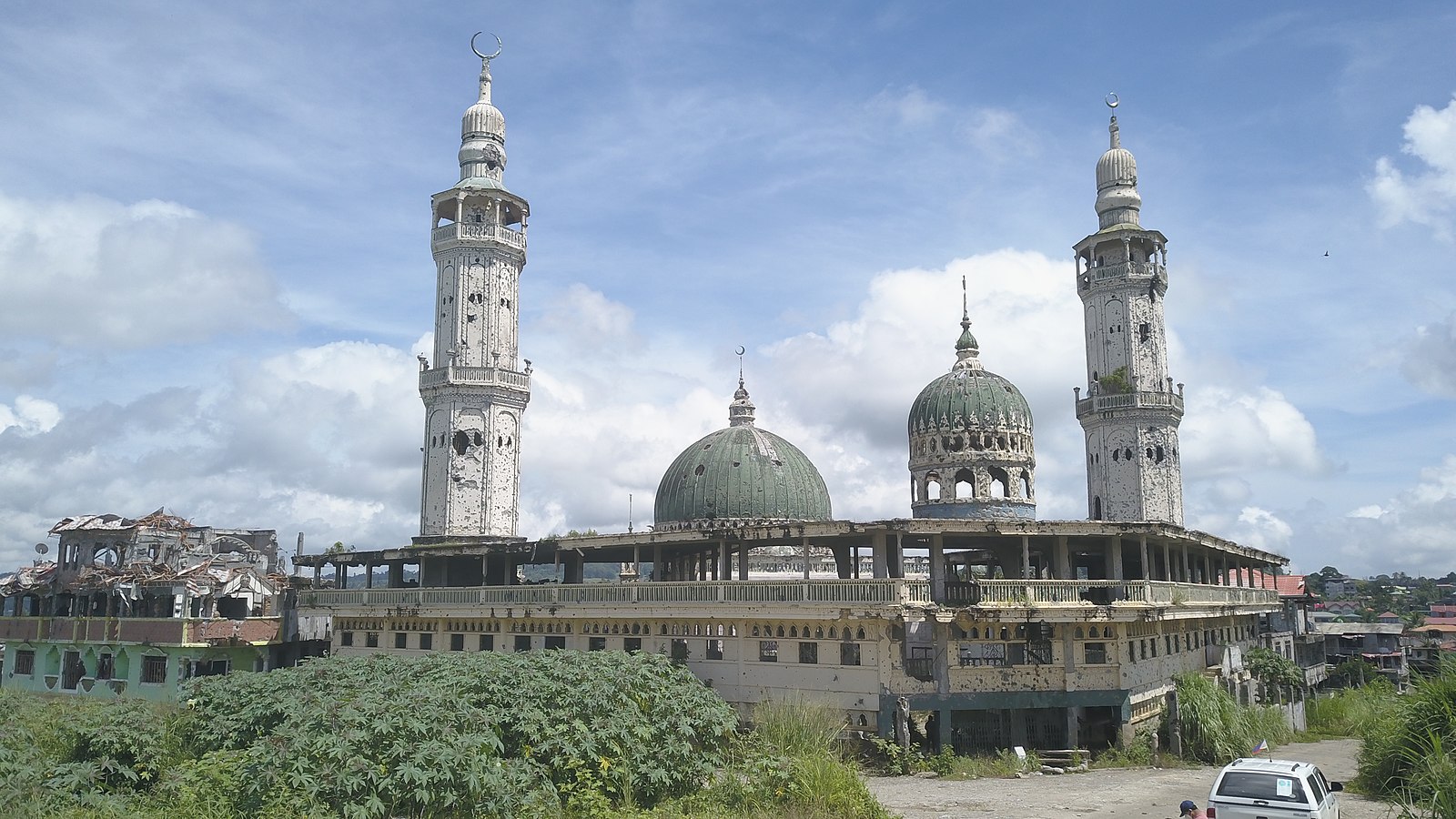 The damaged Marawi Grand Mosque after the siege
Image credit: Philippine Information Agency
Far from its ruined look before its restoration, the iconic mosque now stands proud glimmering with golden, towering domes and symmetrical interiors.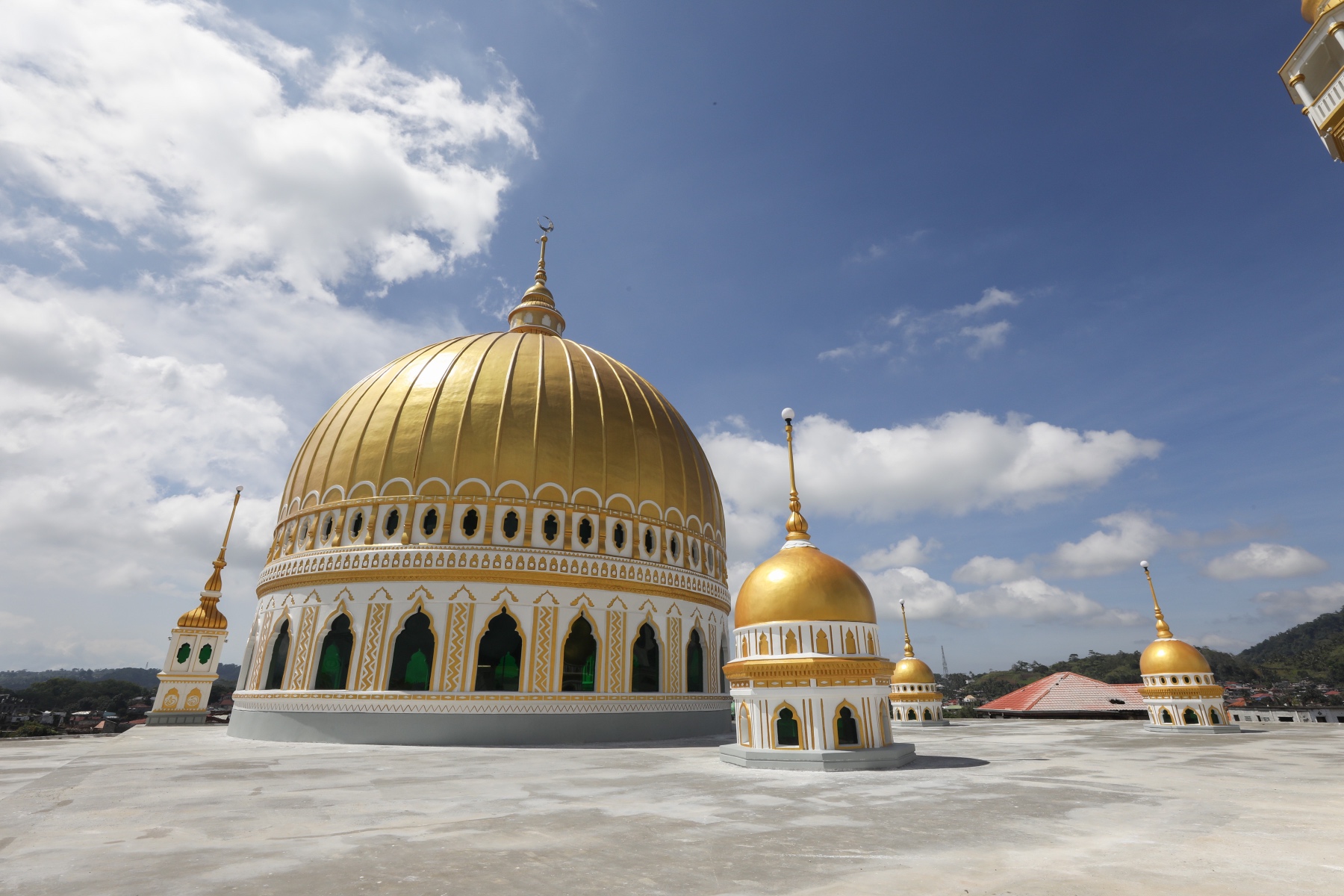 Image credit: Presidential Communications
Being a sacred place of worship among the Muslim communities of Marawi, the mosque has been given a grand renovation that it deserves. To begin with, its domes are painted in gold, while intricate motifs frame the domes' windows.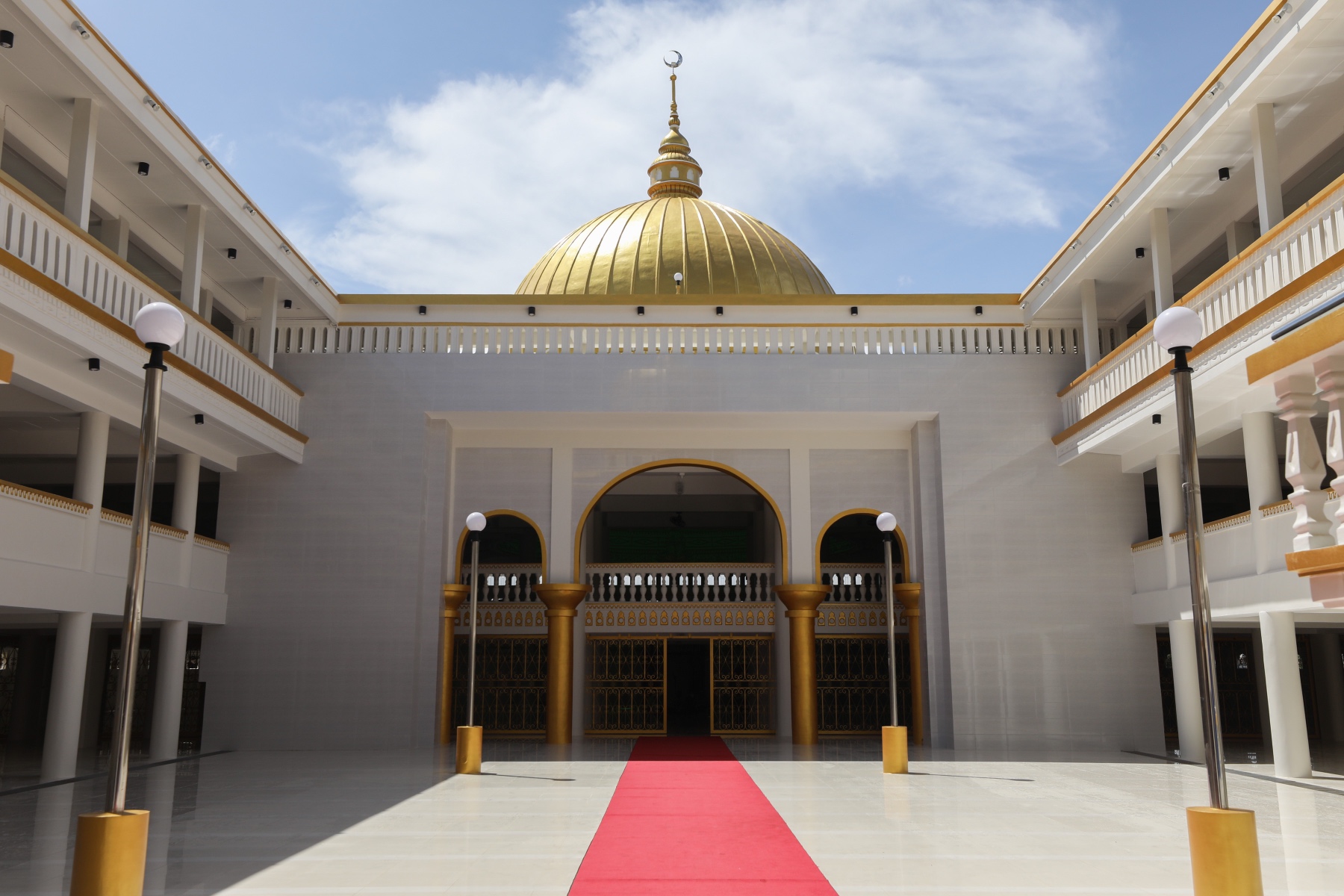 Image credit: Presidential Communications
The mosque's open space is lined with pillars, and the entrance to the mosque is carved in an elegant, rounded shape.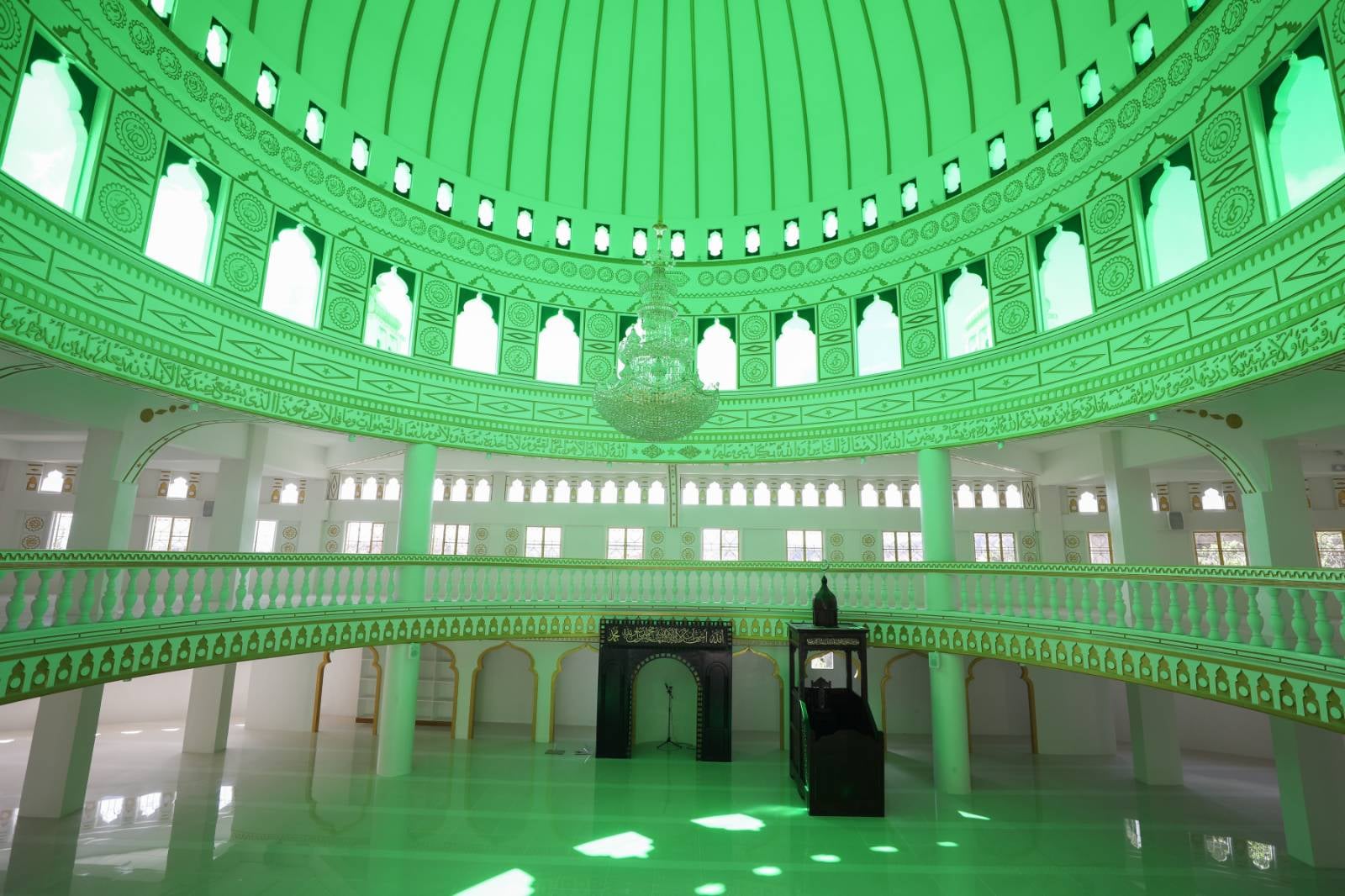 Image credit: Philippine Information Agency Caraga/ Karl Norman Alonzo
Inside, the mosque's interiors showcase a symmetrical space adorned with golden motifs and Arabic symbols, pillars, and windows. In the middle stands a black, square minbar bearing script, while a chandelier hangs from the ceiling.
---
Duterte led the unveiling
---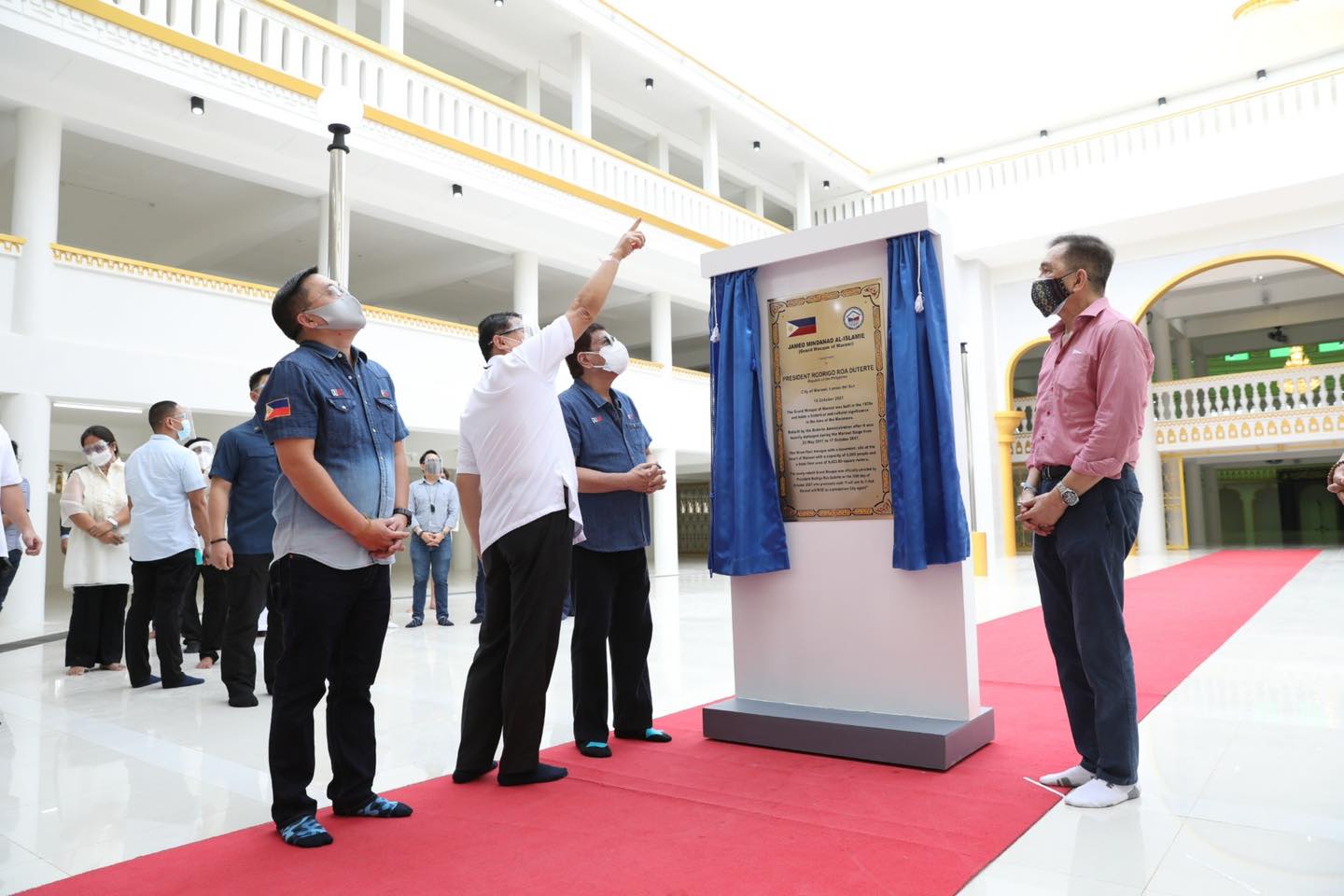 Image credit: Bong Go
Duterte, together with local government officials, spearheaded the unveiling of the newly rehabilitated mosque. During the inauguration, Duterte emphasized the historical and cultural significance of the place of worship in the lives of the Maranao people and how it symbolizes hope to the Muslim community.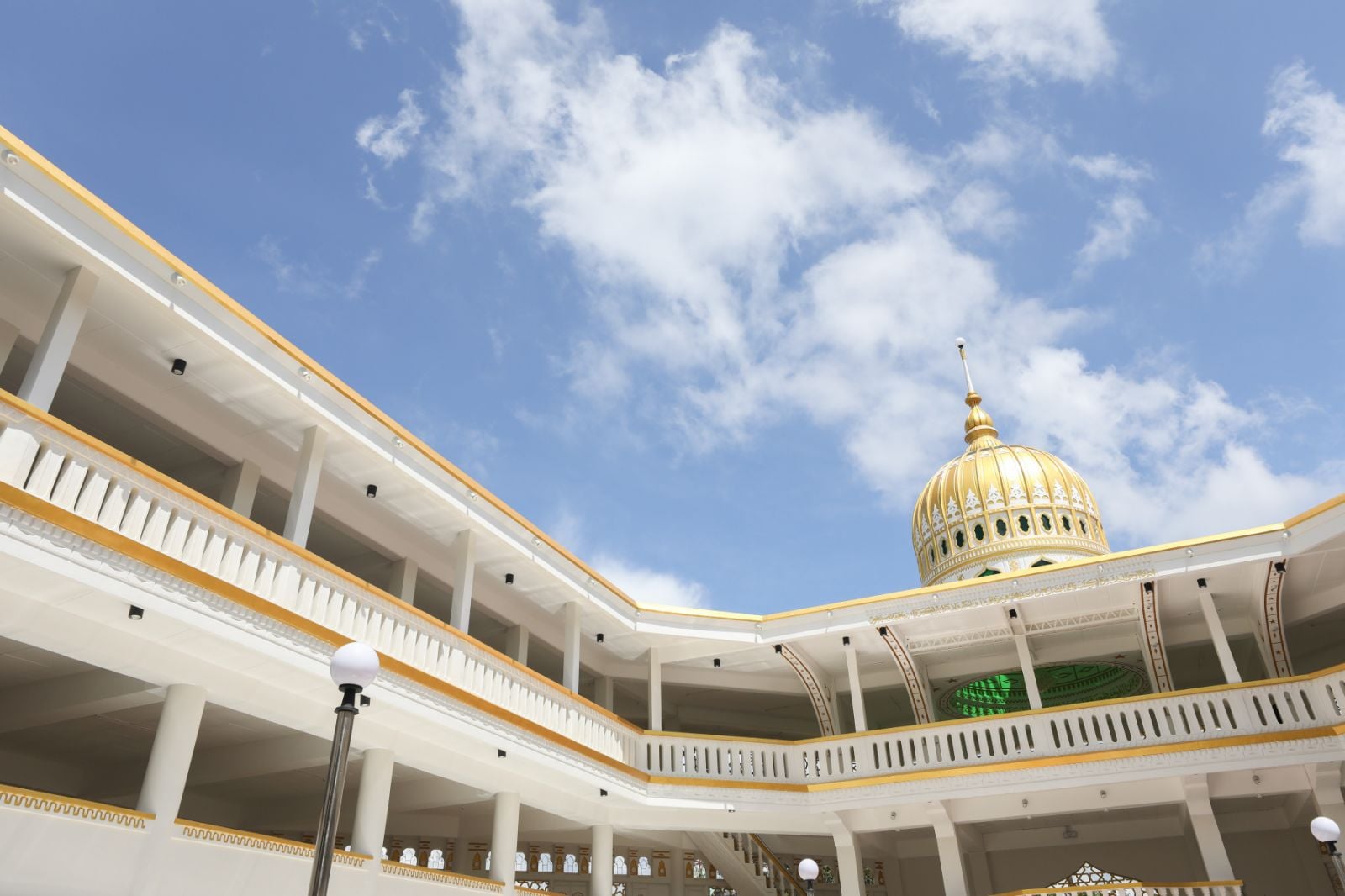 Image credit: Philippine Information Agency Caraga/ Karl Norman Alonzo
Indeed, while the Grand Mosque is a shining symbol at the heart of Marawi that showcases the grandness of Islamic architecture, it is also a place that epitomizes the traditions, practices, and historical identities of the Maranao.
---
Newly restored Marawi Grand Mosque
---
The people of Marawi have had to endure the effects of devastation since 2017, so the rebuilding of its Grand Mosque, located at the heart of the city, is indeed an important milestone in the city's overall rehabilitation.
We look forward to other restoration projects in Marawi that will help bring the city back to its glory.
Also check out:
---
Cover image adapted from: Presidential Communications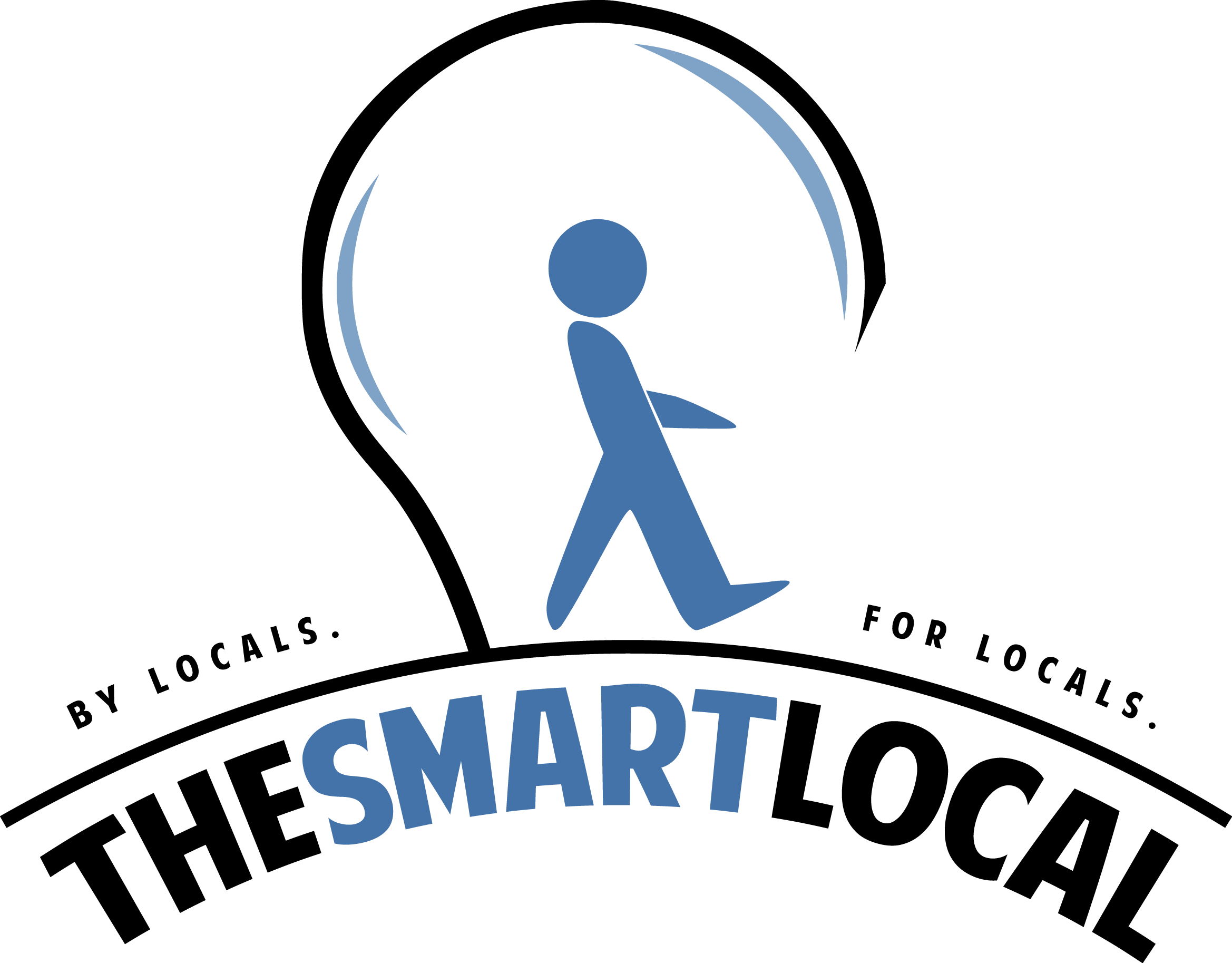 Drop us your email so you won't miss the latest news.