Kmall Philippines in Quezon City
---
Perhaps we've fallen for K-pop and K-drama personalities first but it's no doubt that Filipinos have come to love Korean food as well. If you can't get enough of ramen and other Korean goodies, check out Kmall Philippines in Quezon City.
This Korean mart isn't just a must-visit for its variety of Korean ramen. It's also a 24/7, self-service instant ramen shop for you to satisfy your ramen craving any time.
---
Variety of Korean instant ramen
---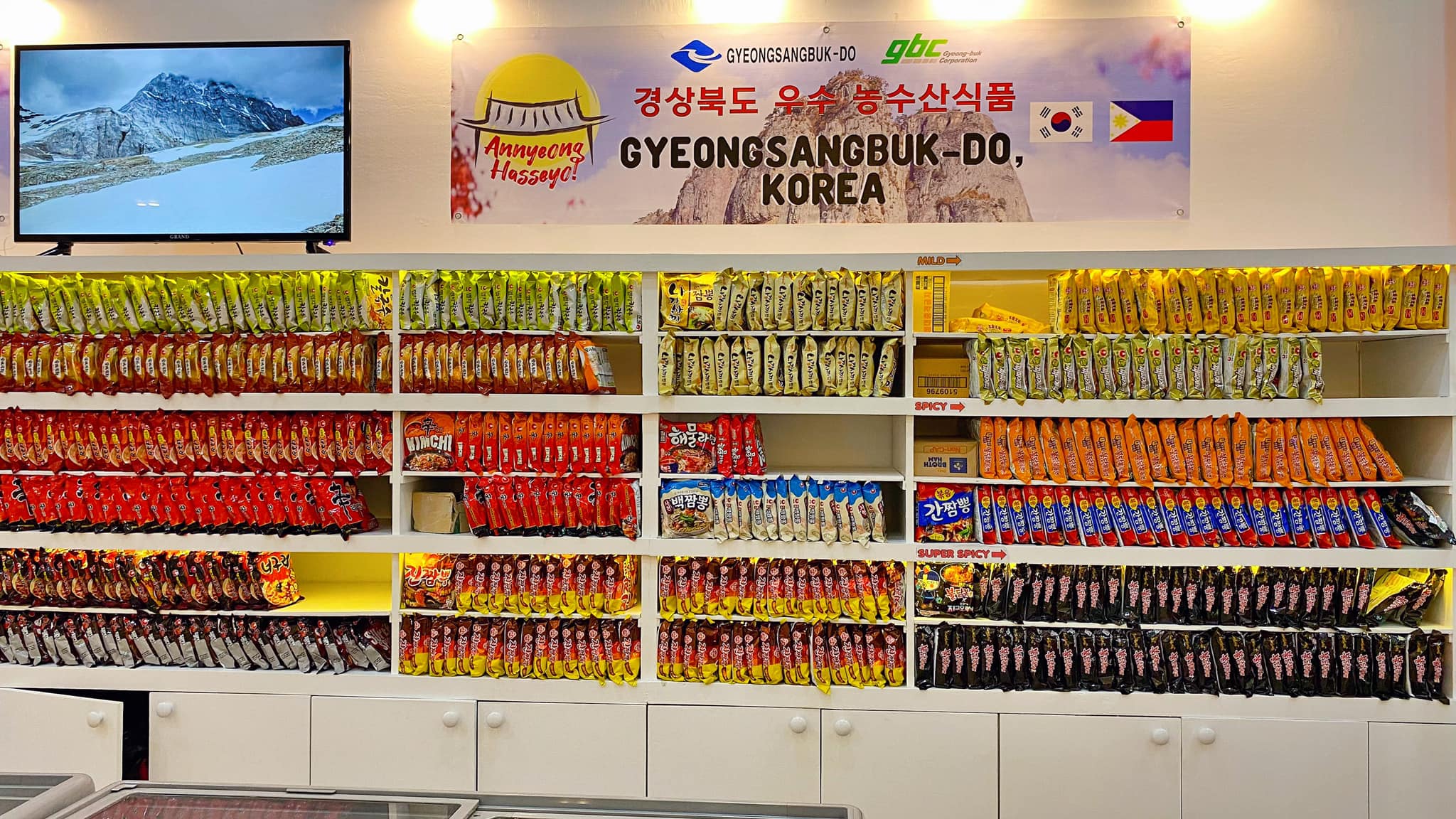 Korean instant ramyeon shelf.
Image credit: Jhoel C. Fabros
Kmall Philippines has well-known Korean ramyeon varieties such as spicy ramyeon and jajangmyeon (black bean noodles).
For something way spicier, they have buldak (fire chicken) ramyeon in different flavors and spice levels. If you want ramyeon and tteokbokki (rice cakes) at the same time, you can also get rabokki. The shop also carries underrated instant ramyeon varieties such as bibimyeon (cold noodles) and kalguksu (knife-cut noodle soup).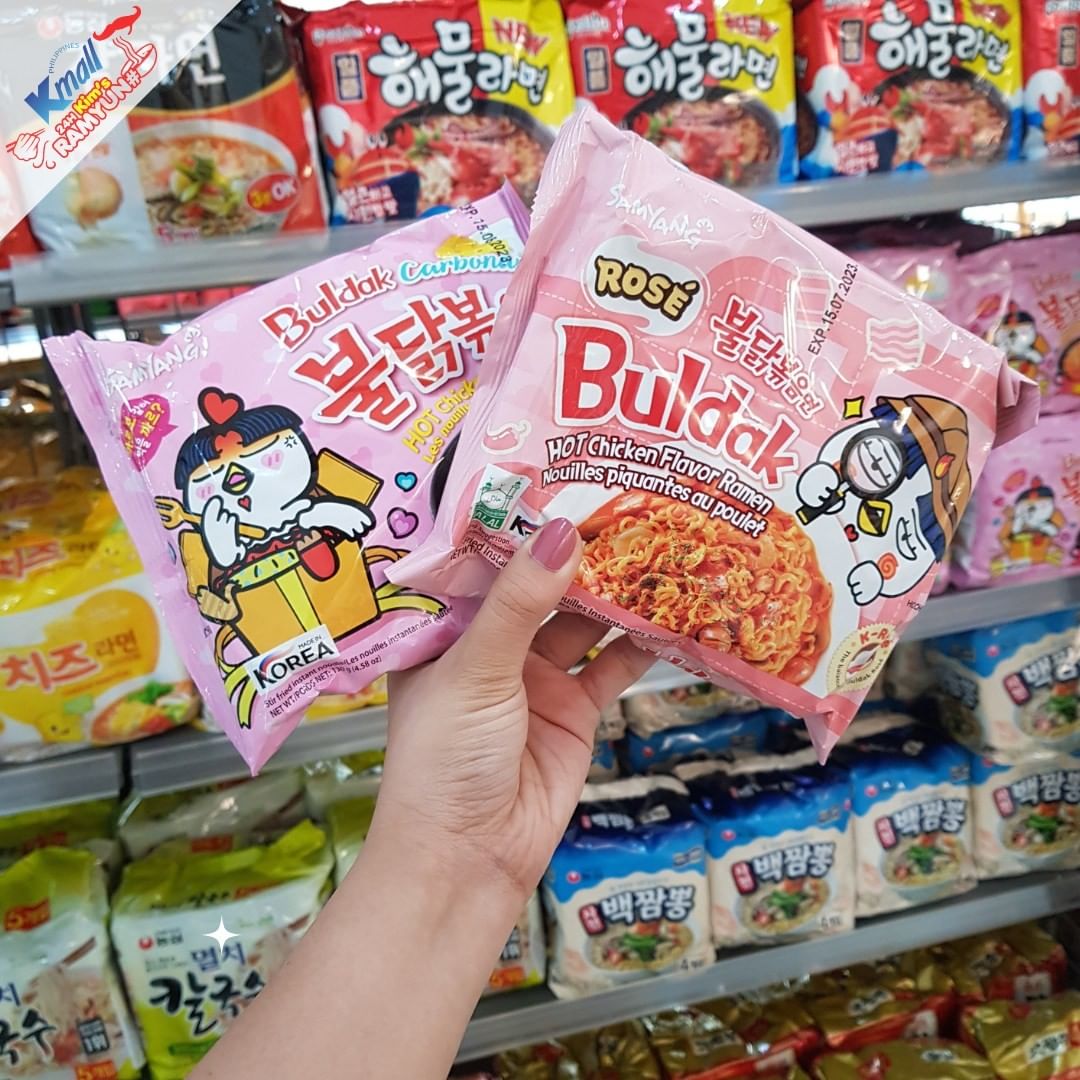 Buldak ramyeon.
Image credit: @kmallph
While they have a great variety of Korean ramyeon, you don't have to worry about being overwhelmed. They have a ramyun guide to help diners choose the noodles with the right spice level and matching toppings. The noodles are also arranged on their shelf according to spice level.
---
Add-ons
---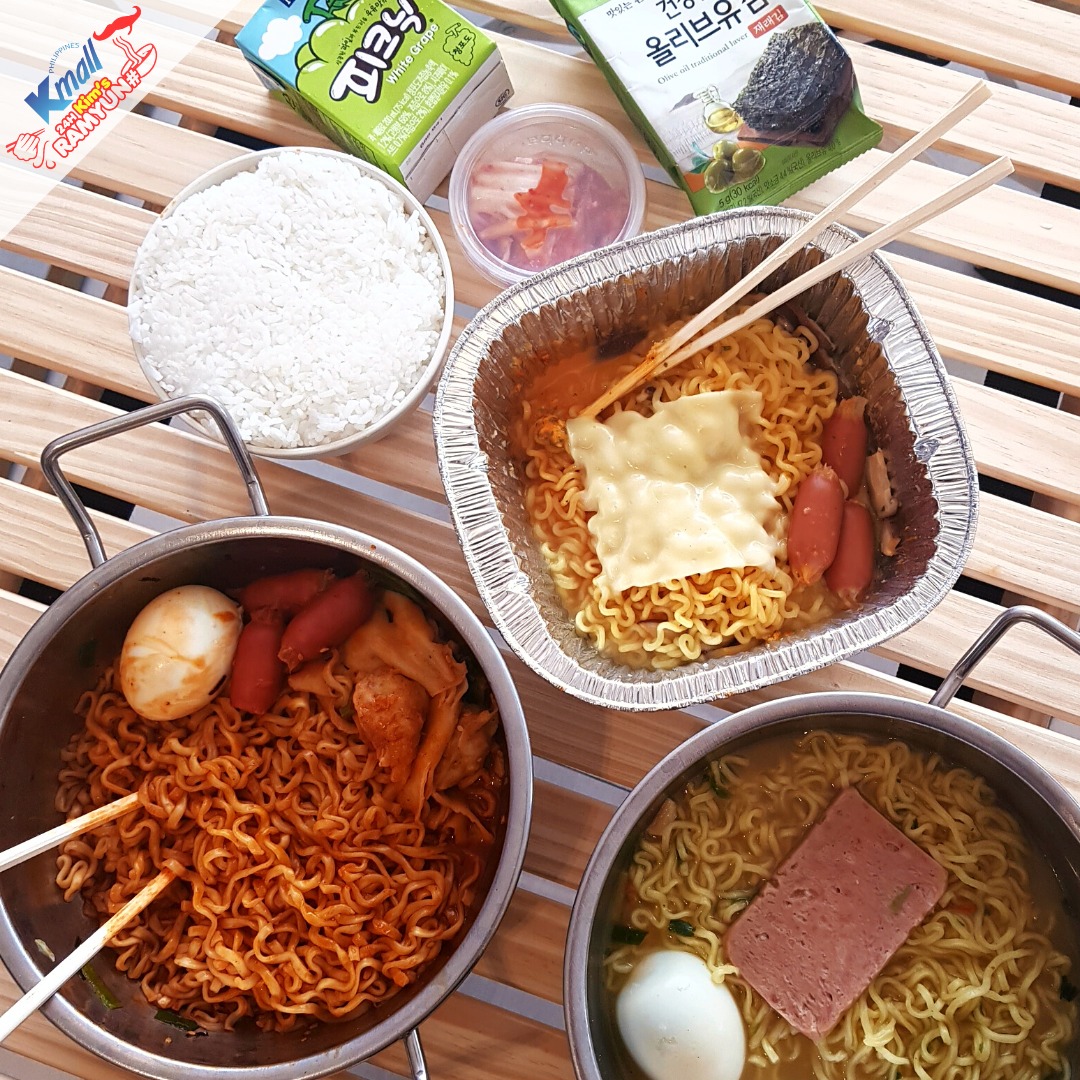 Different types of ramyeon with add-ons.
Image credits: Kmall Philippines
To make your ramyeon a little extra, you can get add-ons from their self-service bar, each for a minimal fee.
There's kimchi, mandu (dumplings), odeng (fish cake), sausages, ham, and eggs, which you can get fresh or hard-boiled. For a more balanced meal, they also have bean sprouts, mushrooms, and onion leeks.
---
Self-service instant ramyeon machines
---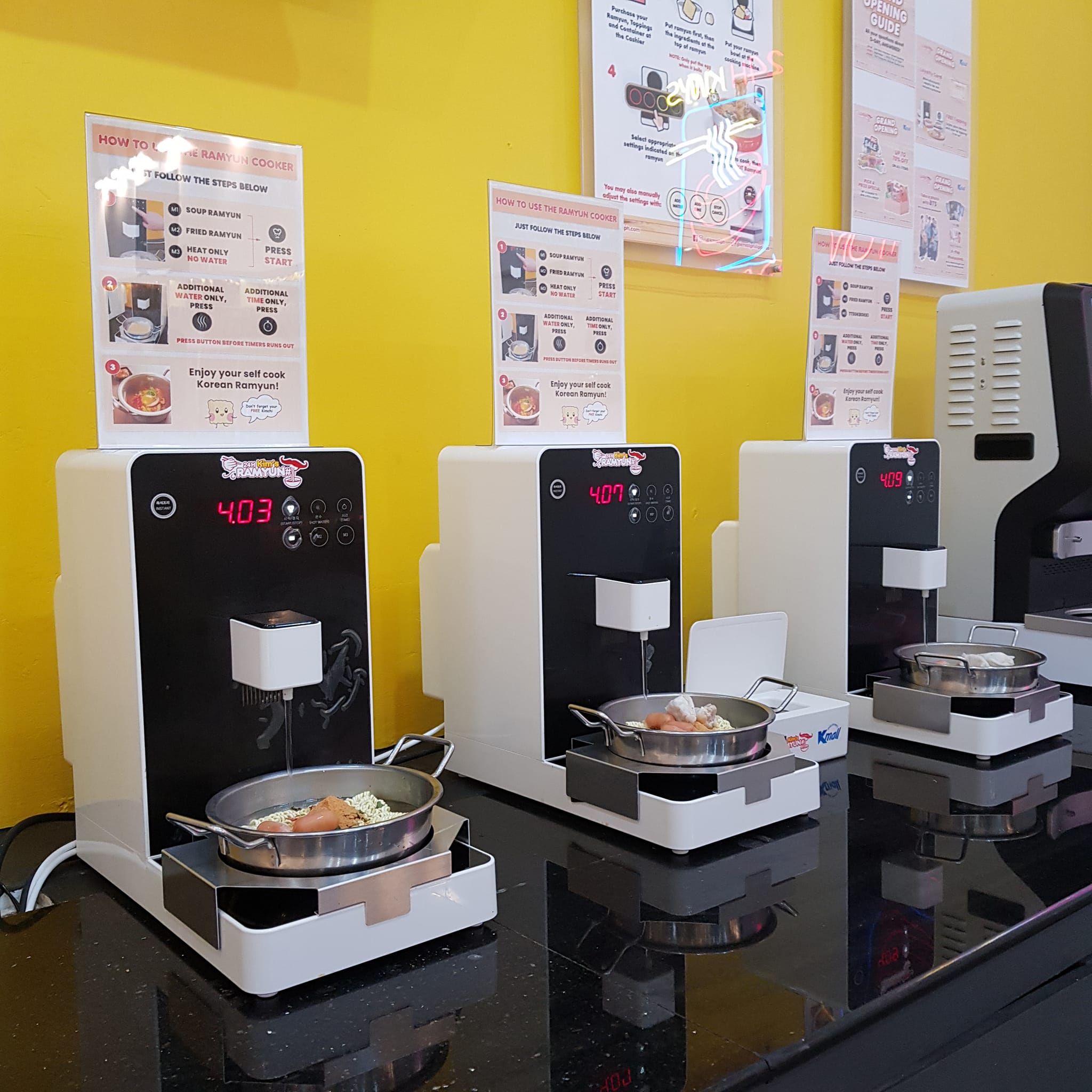 Self-service instant ramyeon machines.
Image credit: Korean Random Updates
Kmall Philippines has instant ramyeon machines like those seen in Korean convenience stores. These allow you to conveniently cook your favorite ramyeon inside the shop.
Just put your ramyeon of choice and add-ons in a pot or a bowl and place it on an electric stove on the machine. The machine will dispense water, cook your ramyeon, and even tell you when it's ready. Then, you can sit at one of the shop's tables and enjoy your meal.
---
Other Korean products
---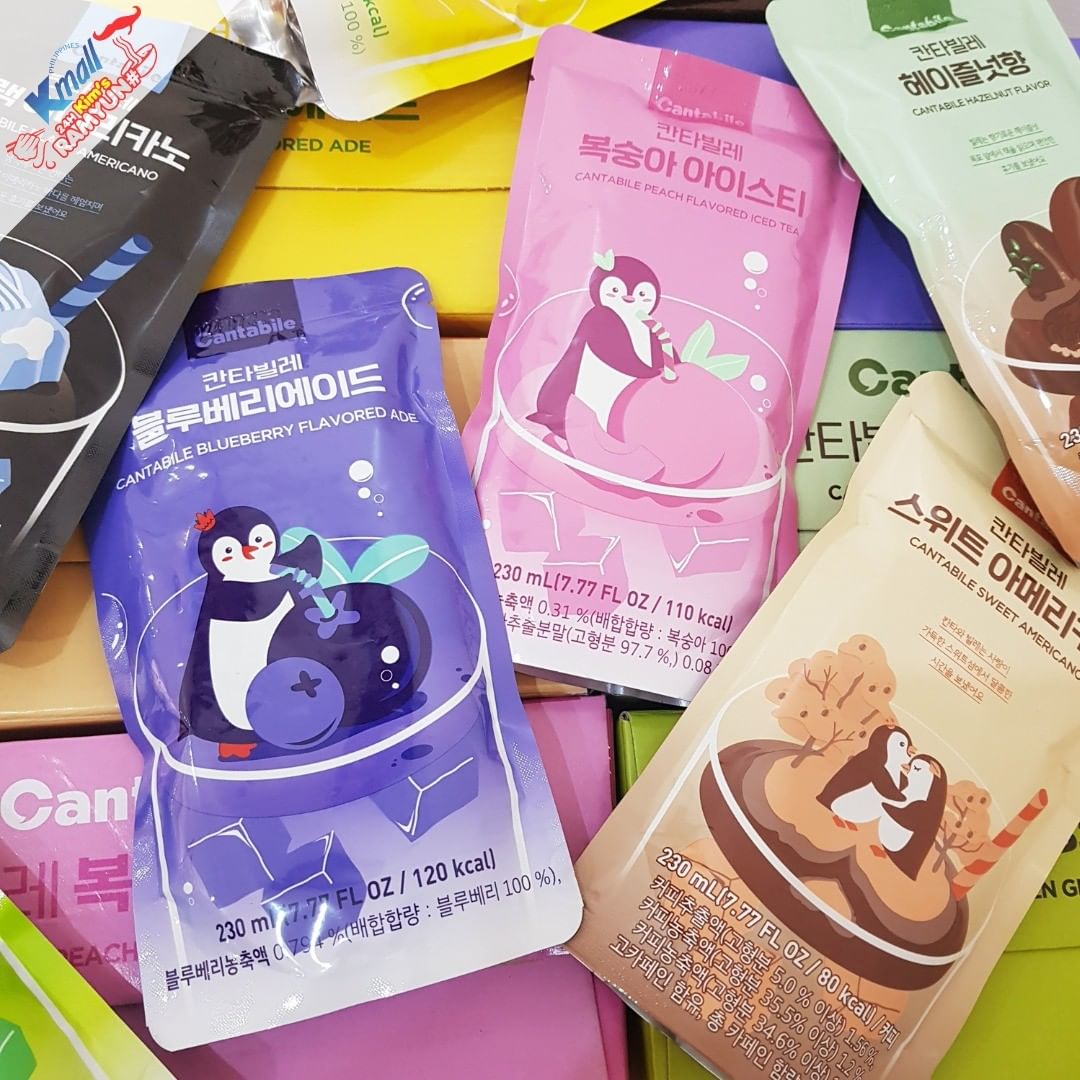 Korean pouch drinks.
Image credit: @kmallph
After you've had your ramyeon, you can cool down with some Korean ice cream, which the Korean mart has a variety of. You can also opt to grab drinks. They have Korean pouch drinks, flavored milk, and makgeolli (rice wine).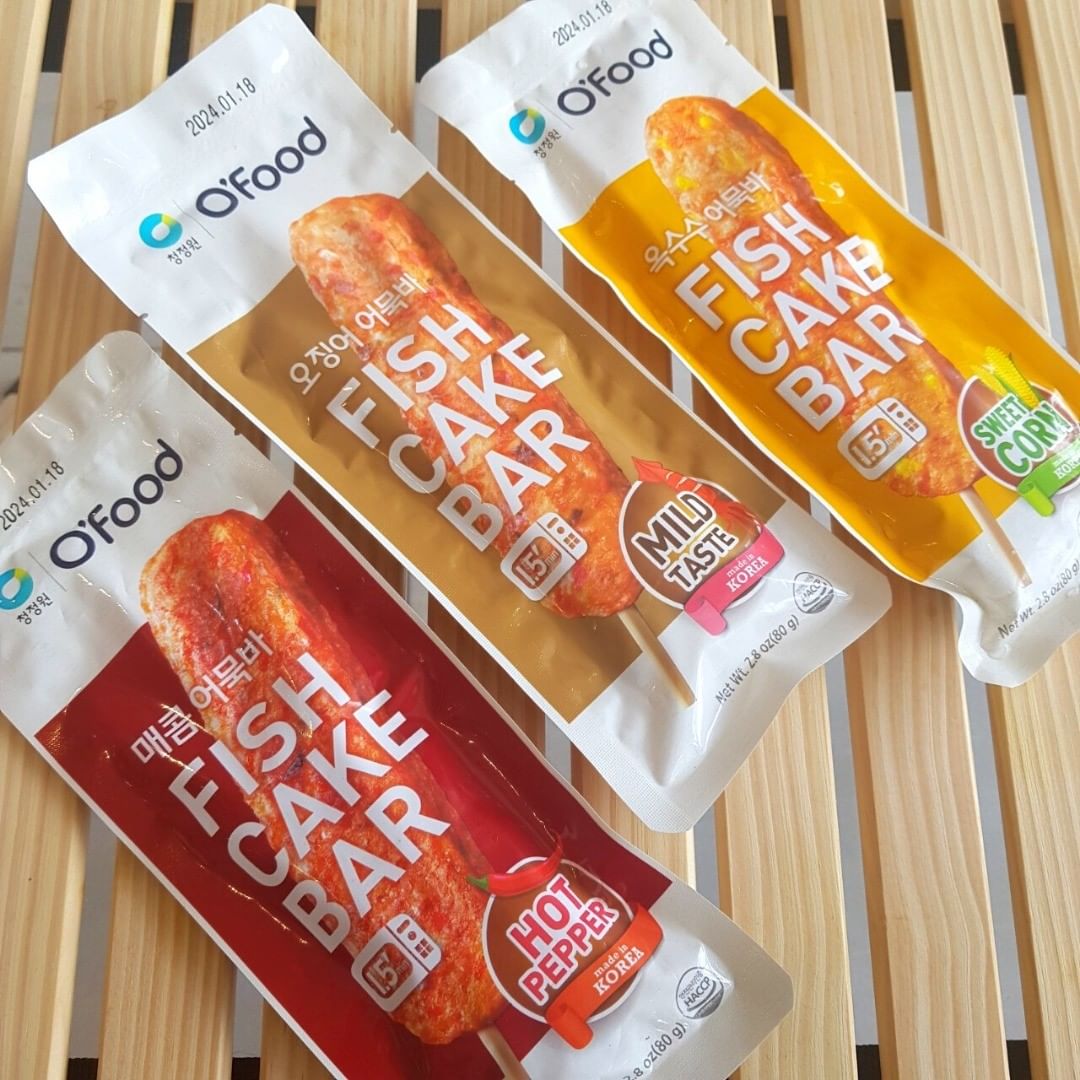 Fish cake bars.
Image credit: @kmallph
The Korean mart also sells Korean snacks, from chips such as Choco Churros to ice cream to fish cake bars, to eat while you watch your favorite K-drama.
You'll also spot Korean skincare at the store, including Laneige's best-selling lip sleeping mask.
---
Self-service instant ramyeon shop in QC
---
With a wide variety of Korean noodles and instant ramyeon machines, Kmall Philippines is the place to go whenever you have an instant ramyeon craving.
And it's certainly a bonus that you can get other Korean goodies, including skincare, at the store!
Address: 104 Timog Ave, Diliman, Quezon City, Metro Manila
Opening hours: 24 hours, Daily
Contact: 0917 900 0168
Kmall Philippines' website | Facebook | Instagram
Check out these Korean cafes and restaurants:
---
Cover image adapted from: Jhoel C. Fabros, Korean Random Updates, and Kmall Philippines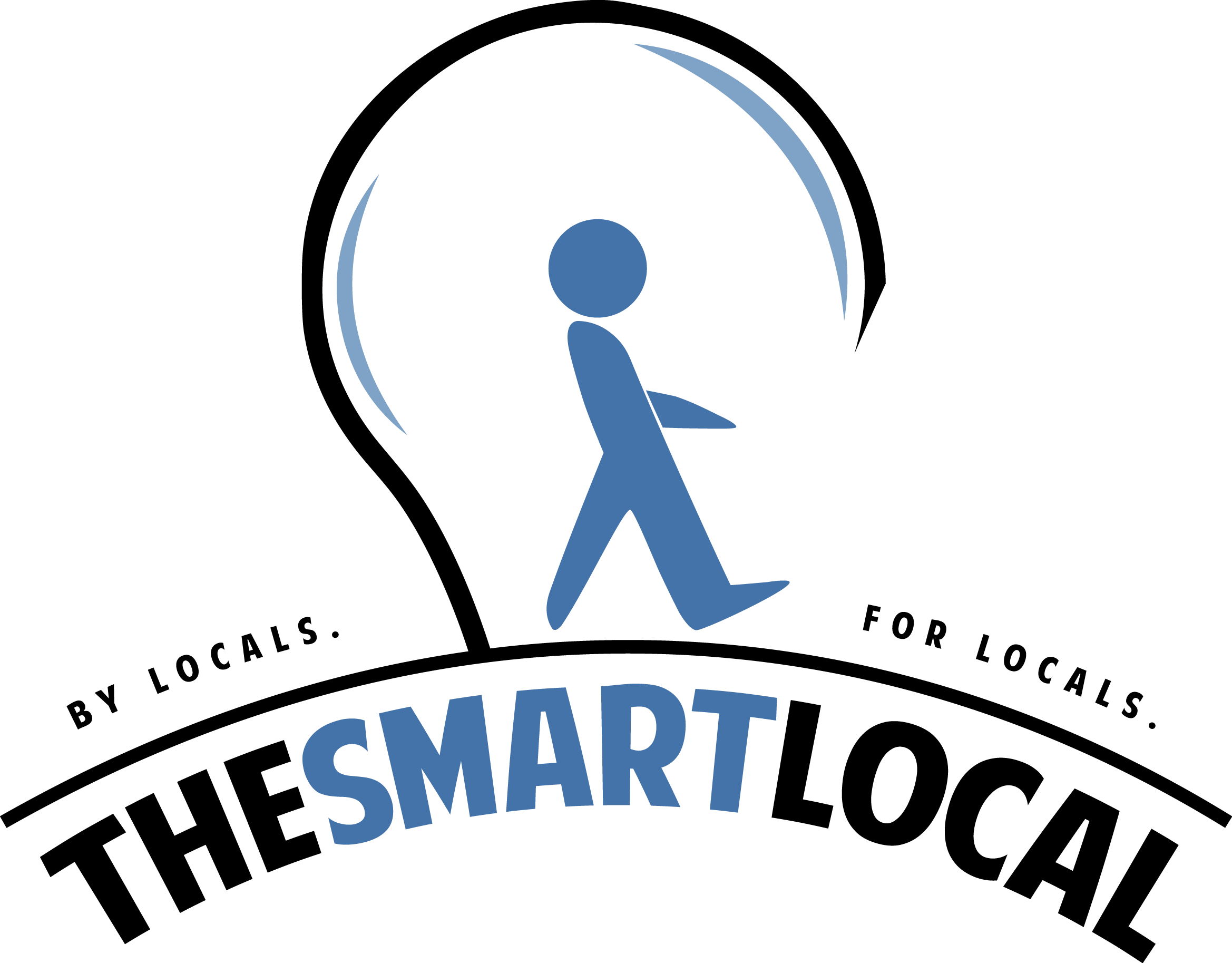 Drop us your email so you won't miss the latest news.