Things to do in Bohol
---
Bohol is one of the many places that tourists go for when traveling to the Philippines, as the province is rich in culture, heritage, and beautiful natural wonders.
From cruising in Loboc River to Hinagdanan Cave known for its enchanting waters, here are 10 things to do in Bohol that you'll want to experience up close – including seeing the Chocolate Hills and meeting one of the world's smallest primates.
---
1. Chocolate Hills Adventure Park – sightseeing, bike ziplines, & obstacle courses
---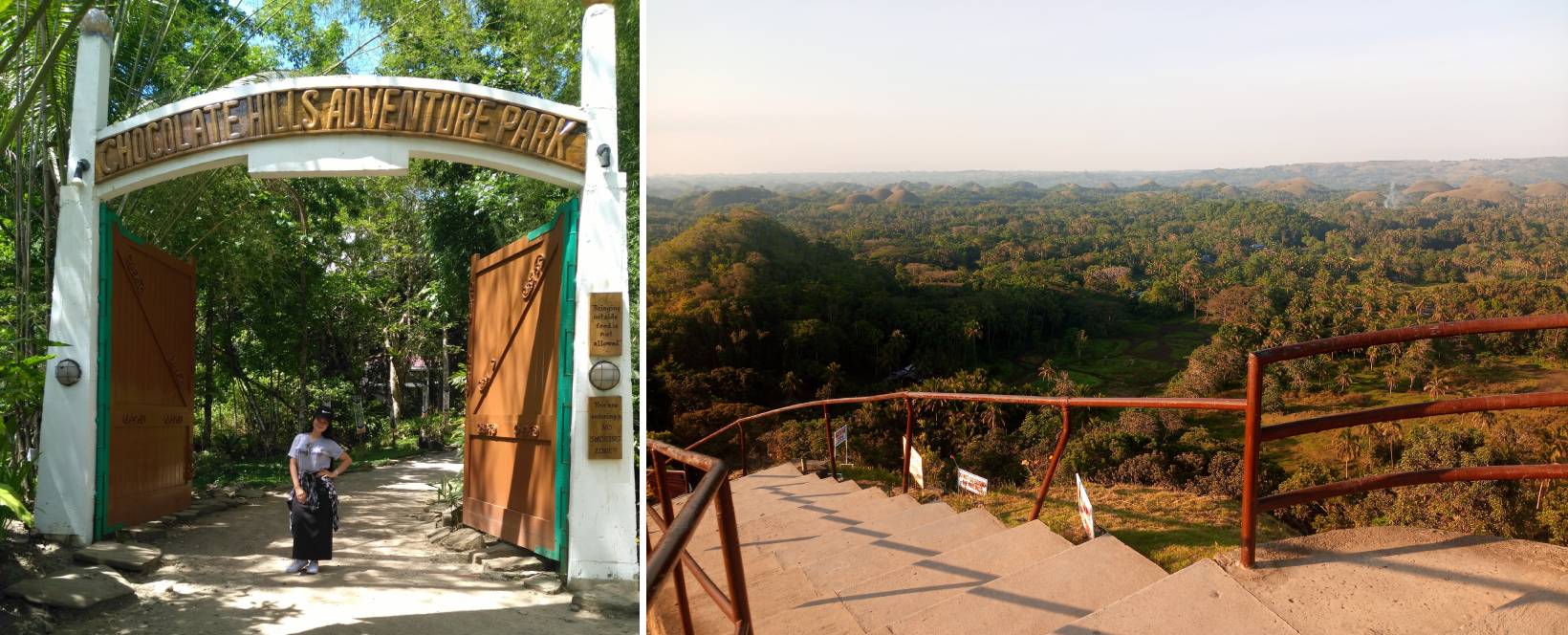 Image adapted from: Christine P and Joon Mier da Mienta
To start off, head to Chocolate Hills Adventure Park to see the famed attraction Chocolate Hills as you climb to the top of the park.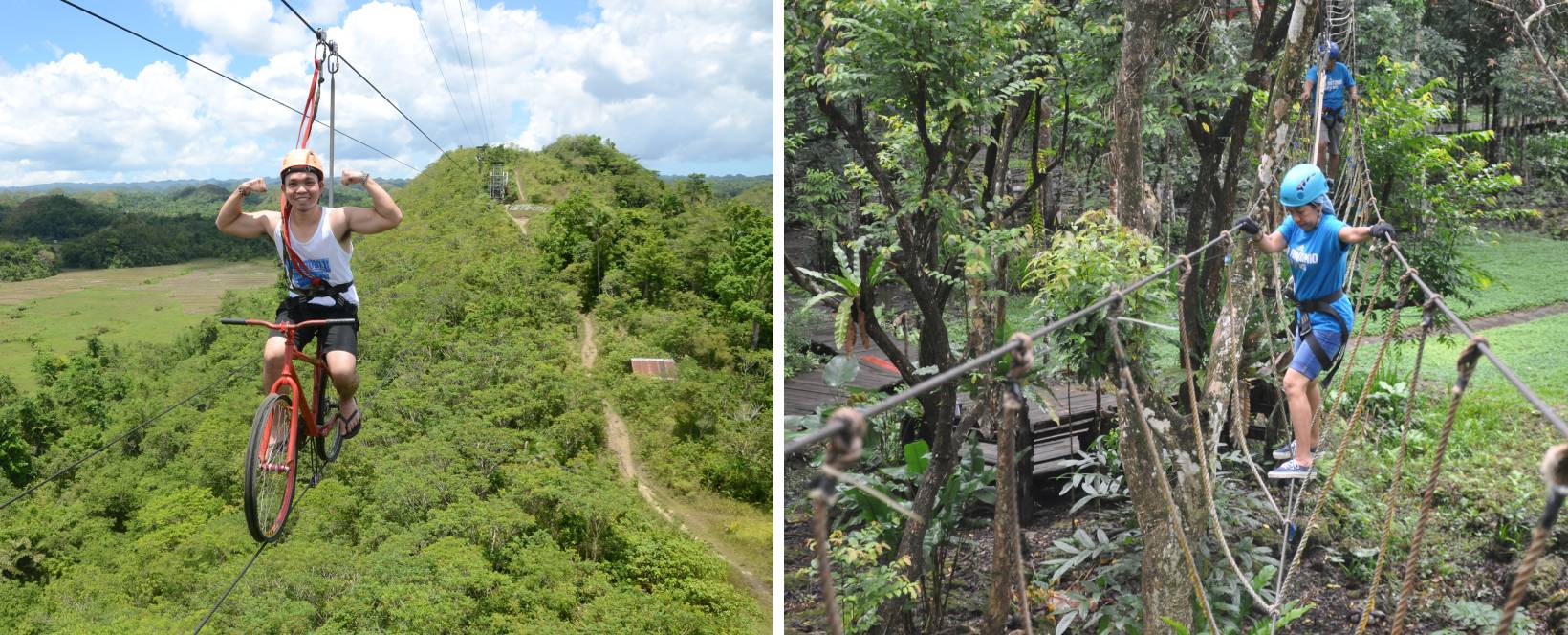 Image adapted from: Marc Chris Noel Itable and Rolly Dalagan
Aside from seeing the grass-covered hills that turn brown during dry season, the park offers a wide range of fun and challenging activities for you to try out from ziplines to obstacle rope courses.
Although these are all safe and you'll be guided by crew members, you may skip these if you have fear of heights. Instead, you can take a hike along the trails up the hill, visit the butterfly garden, or simply take great photos.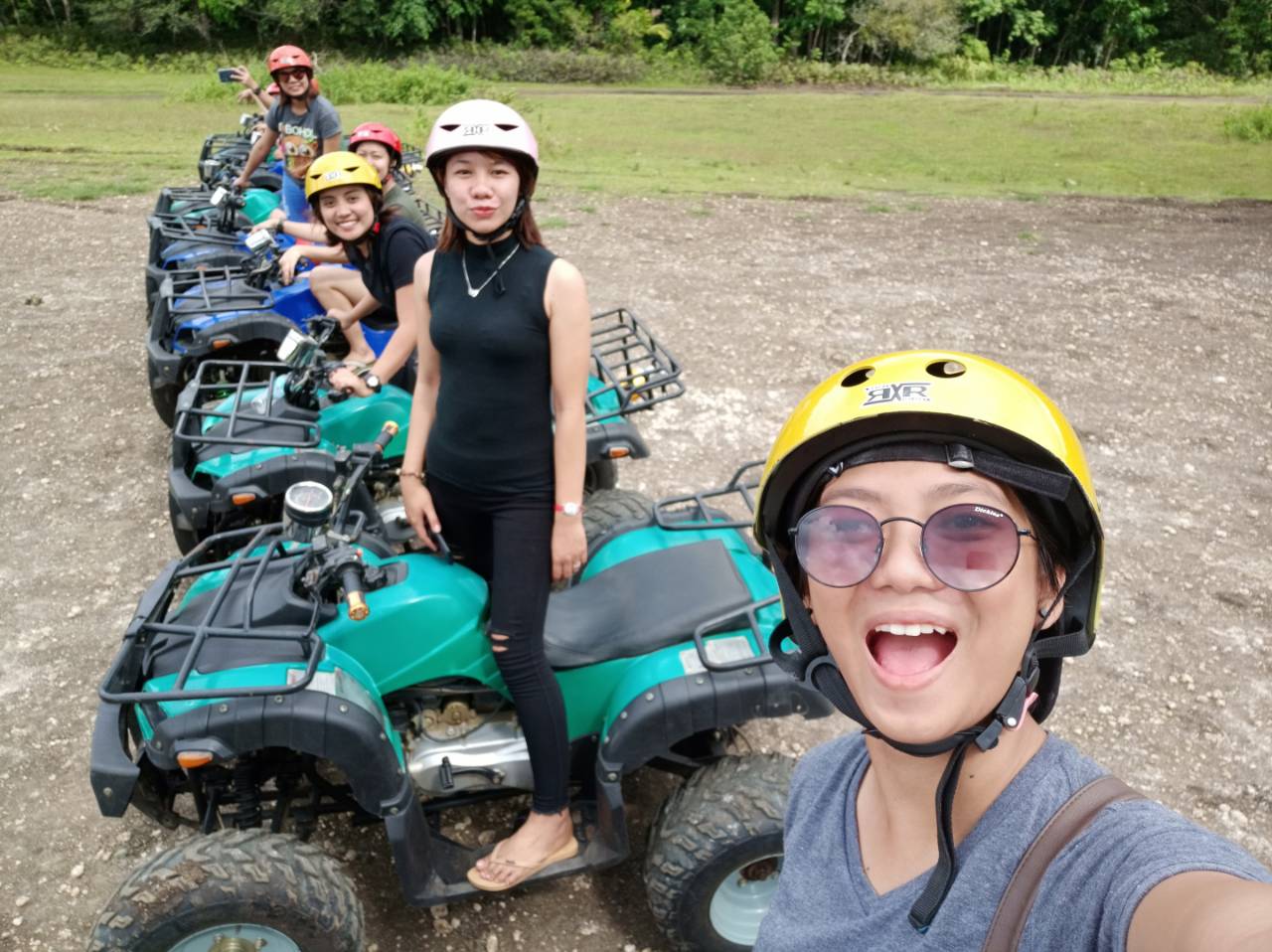 Image credit: Aclan Ailyn Orejudos

You can even rent ATVs and go on a ride around the hillgrounds. Apart from that, you can also go mountain biking (P250, ~USD4.78), sumo wrestling (P400, ~USD7.64), or horseback riding (P300, ~USD5.73).
Admission fee: P60 (~USD1.15) per person
Address: Buenos Aires 6319 Carmen, Bohol
Opening hours: 8.30am–5.30pm, Daily
Telephone: 0910 582 8177
Email: [email protected]
Chocolate Hills Adventure Park's website | Facebook | Instagram
---
2. Meet tarsiers at the Philippine Tarsier Sanctuary
---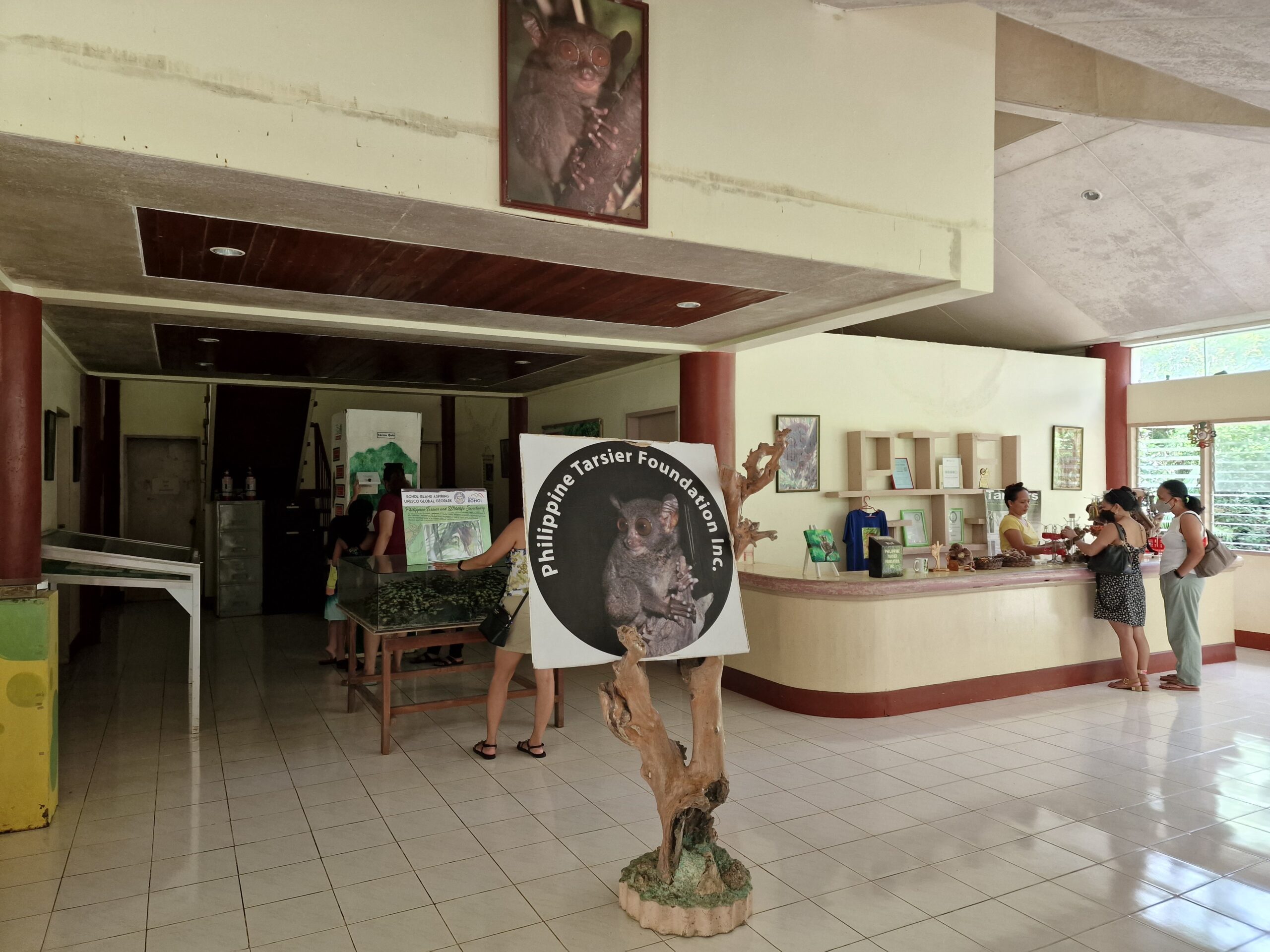 Image credit: Stéphane Verdu
If you haven't seen a rare animal in person, go to the Philippine Tarsier Sanctuary, where you can meet one of the world's smallest primates – the tarsier – as it roams freely in its own habitat.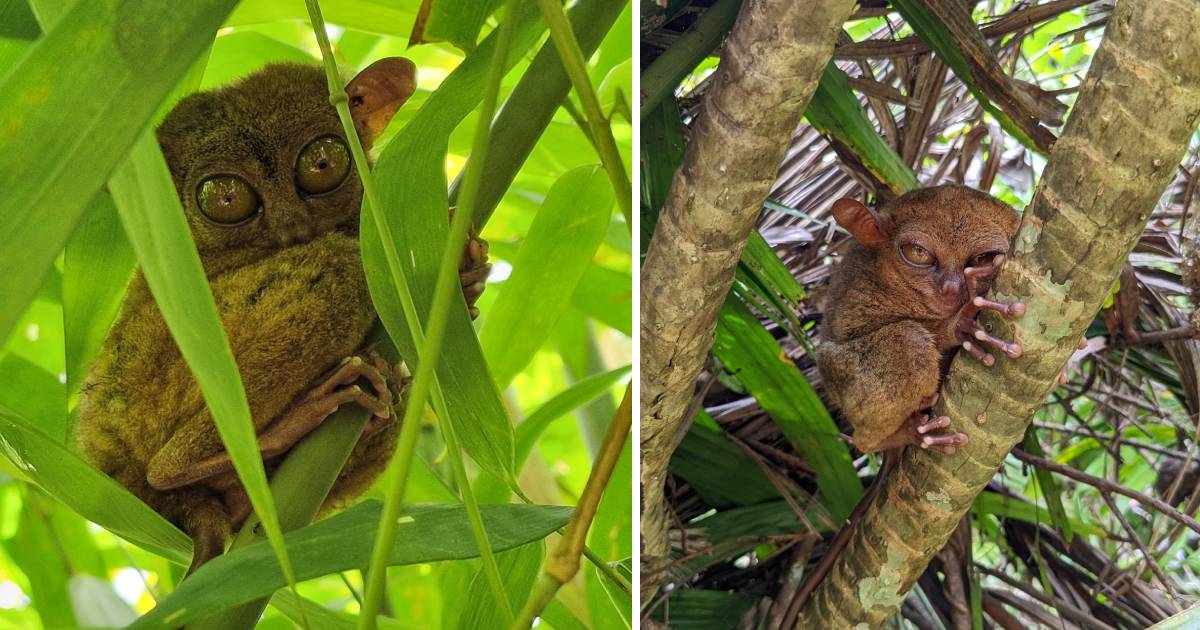 Image adapted from: Stéphane Verdu and Marina

As tarsiers are freely roaming around some trails, you may spot them vertically clinging onto trees or leaf branches. As a tourist, you're welcome to take photos of them quietly while maintaining some distance. Tarsiers are known to be quite territorial, so keep in mind to give them ample space to avoid triggering them.
Shaking the trees and flash photography are not allowed as the creatures tend to be shy and are prone to stress easily. As they're also nocturnal creatures, remain calm and move cautiously to prevent disrupting some of the sleeping tarsiers.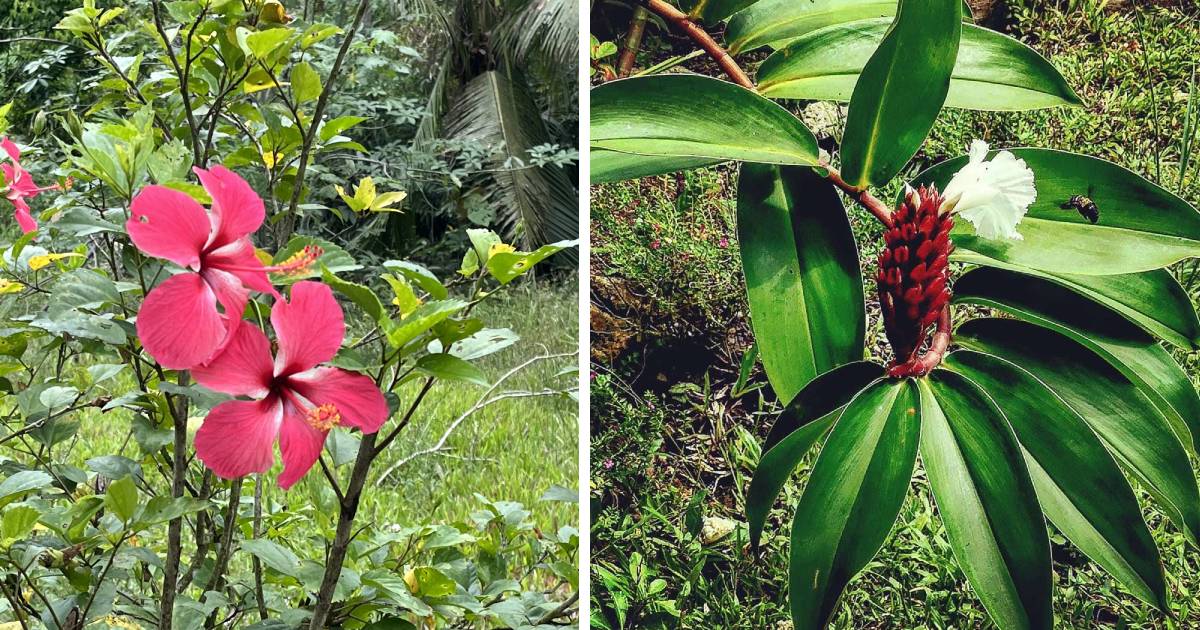 Image adapted from: Mai Linh and Ching Yao Chen
While walking on the trails, you'll see different kinds of colorful flora around that you can take photos with as well.
Address: Km. 14, Canapnapan, Tarsier Sanctuary Rd, Corella, 6337 Bohol
Opening hours: 9am–4pm, Daily
Telephone: 0917 303 9839
Email: [email protected]
Philippine Tarsier Sanctuary's website | Facebook
---
3. Go cruising at Loboc River
---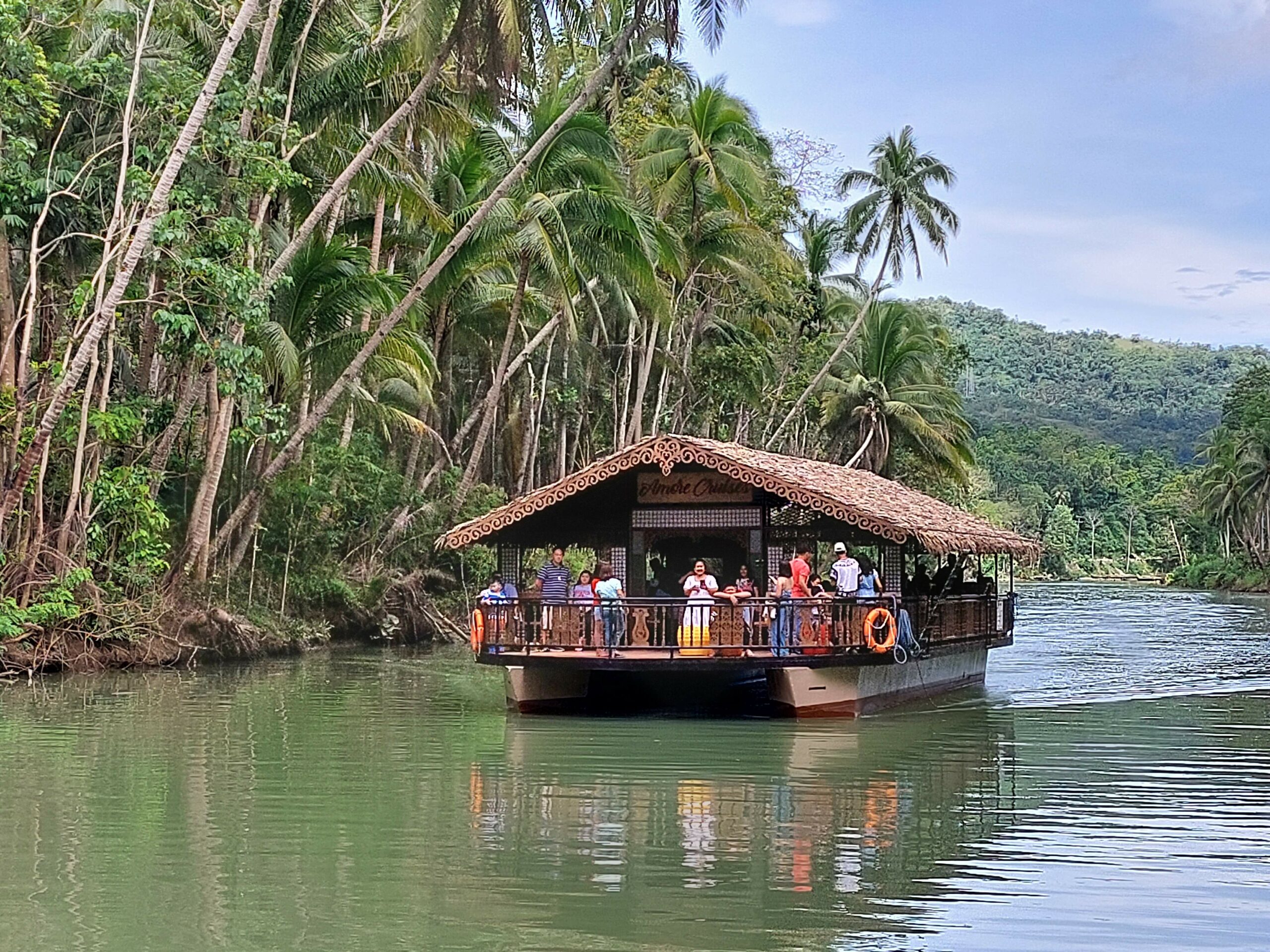 Image credit: Melvin Salinasal
Boholanos are known to be festive when it comes to their culture and delicacies. Head to Loboc to cruise around Loboc River as you wine and dine some of Bohol's famous dishes accompanied by a live singing and dancing performance by locals.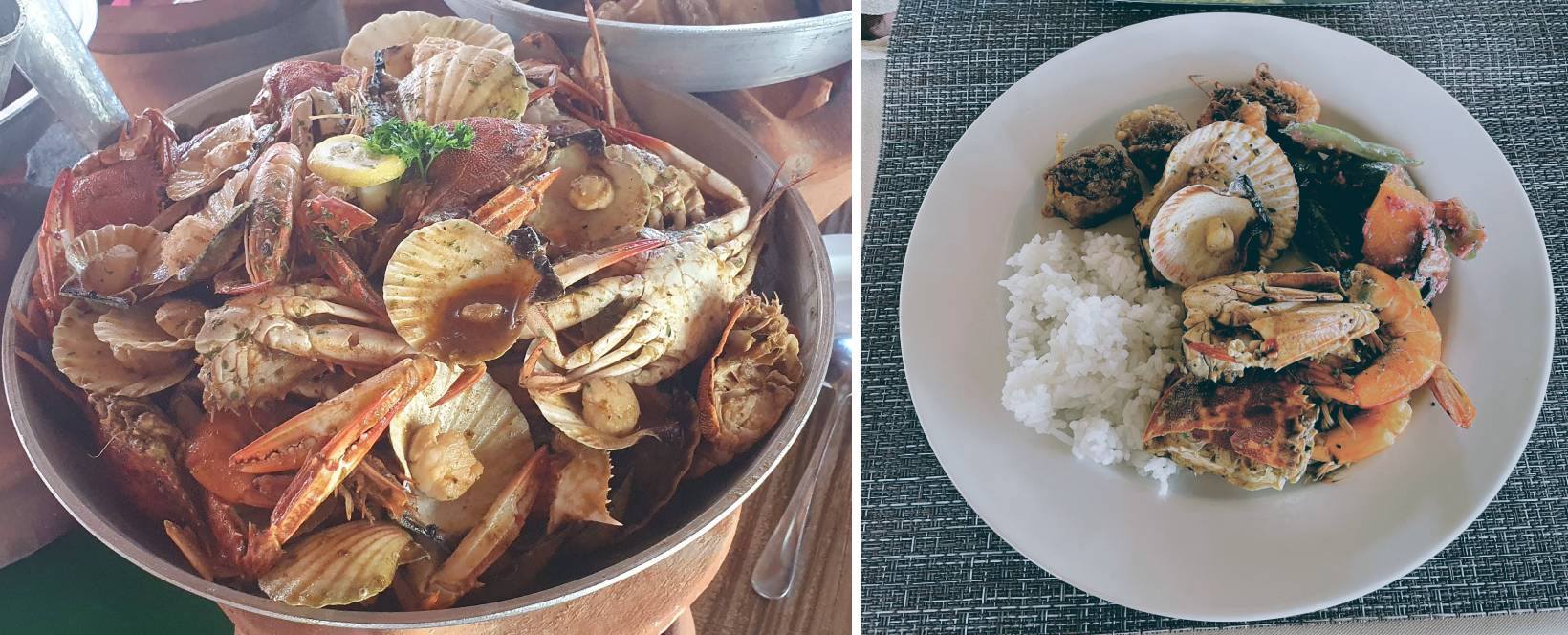 Image adapted from: Gil Finkelshtain and JOEL C

From Bohol's delicacies to fresh seafood, the lunch buffet on the river cruise is priced at P850 (~USD16.24) per person.
What's more, you get to be sailed around the river, where you can see much greenery and feel the natural breeze as you start from Loay Bridge.
Address: 6316 Loboc, Bohol
Opening hours: Mon–Thu 9.30am–2.30pm | Fri–Sun 9.30am–3pm
Telephone: 0948 407 6476 | (038) 510 0656
Loboc River Cruise's website | Facebook
---
4. Take a stroll along the Bilar Man-Made Forest
---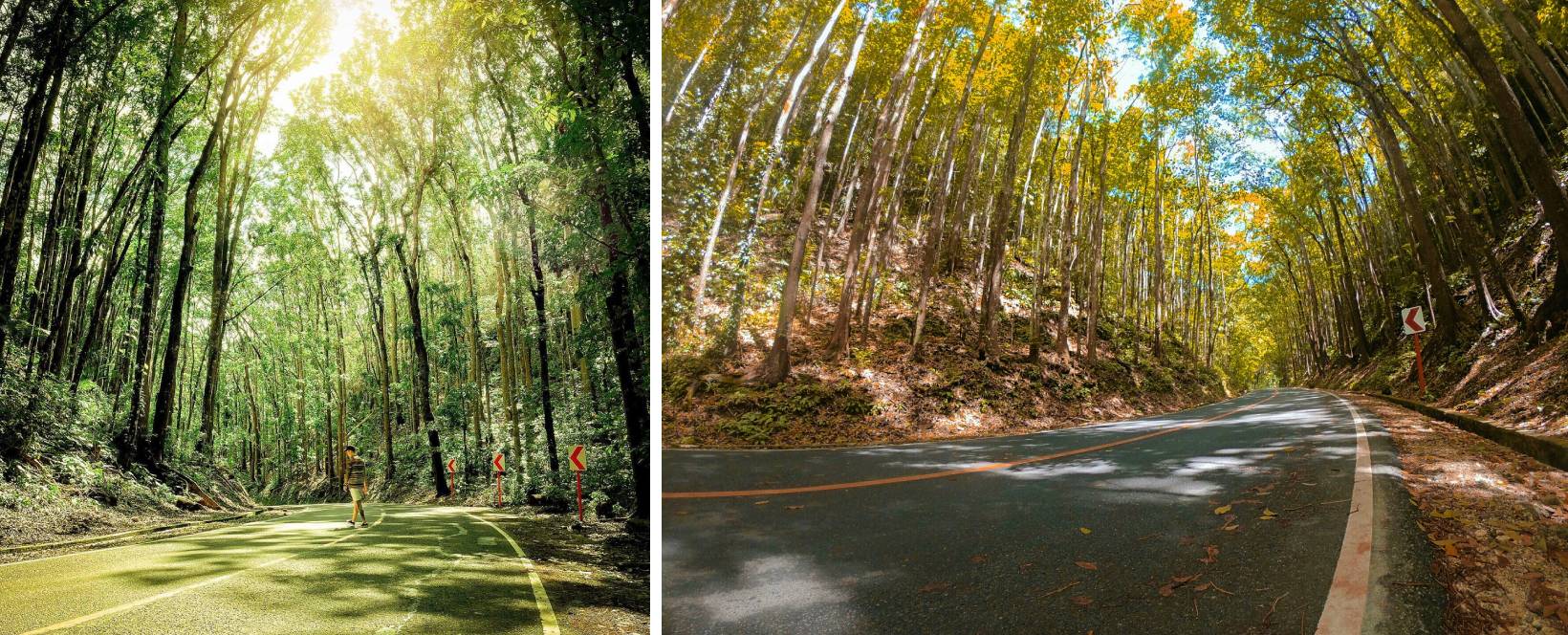 Image adapted from: @nathan_triple12 and George Michael Geralao
If you're on a road trip and want to stop over for a while to stretch your legs, the Bilar Man-Made Forest is the perfect way to go. Interestingly, the two-kilometer road in Bilar is surrounded by extraordinarily tall trees that almost curve at the top, forming an arched shape.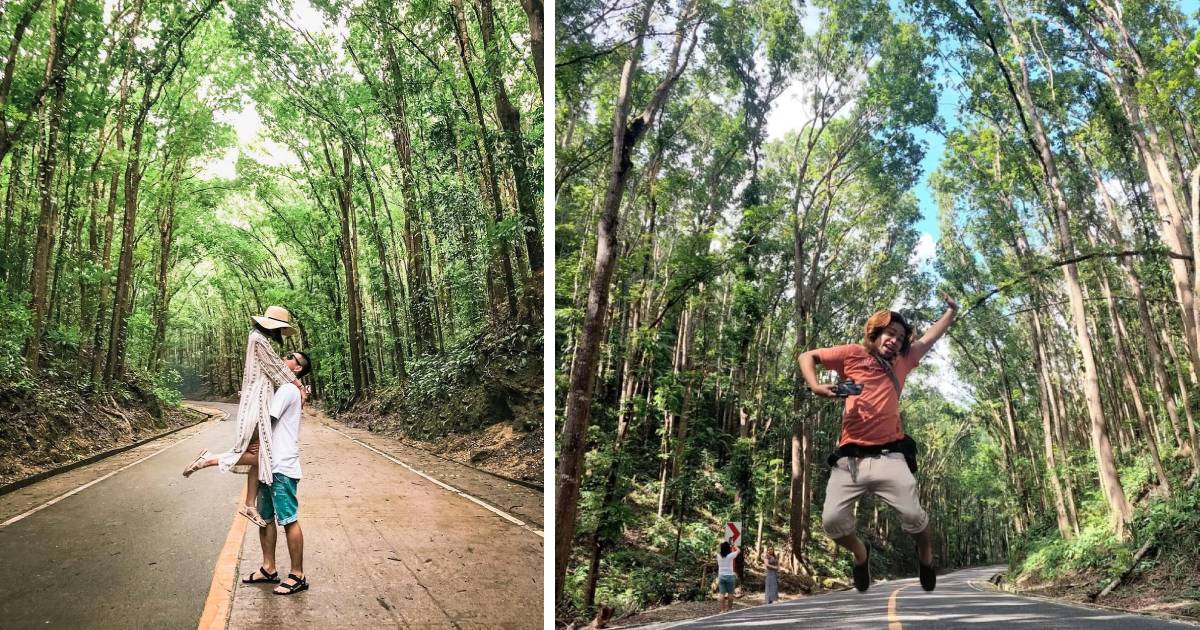 Image adapted from: @yy_aboutus and @0ppahvlog
The aesthetic forest is at your disposal, so you can take as many creative and fun photos as you want as long as the road is empty.
What's more, you can make it an adventure by exploring inside the forest. Keep in mind that the temperature may be cooler so bring a sweater or jacket with you.
Address: Loay Interior Road, Bilar, Bohol
---
5. Visit the historical site and say your prayers at Baclayon Church
---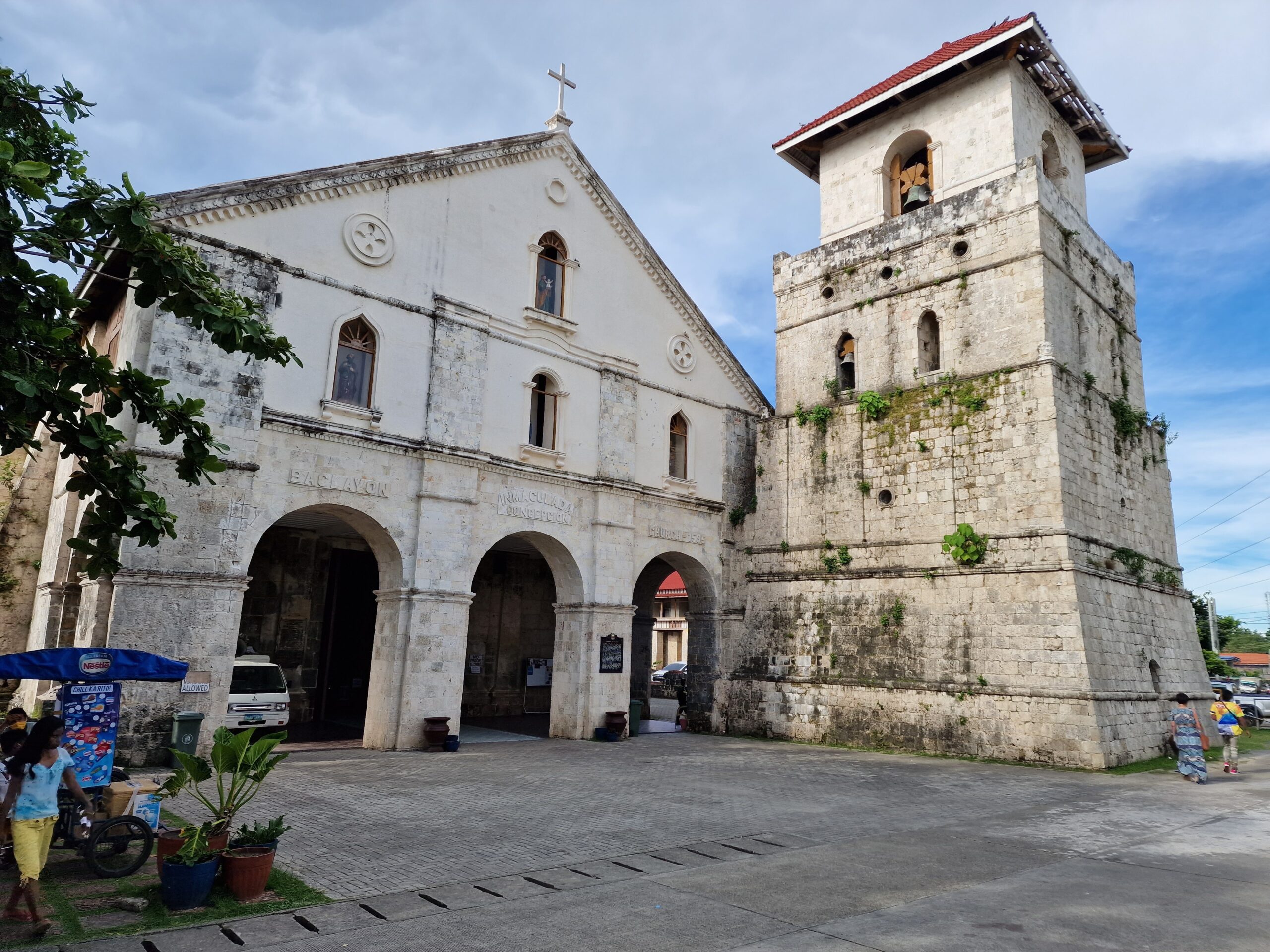 Image credit: Stéphane Verdu

As you go along your trip to Bohol, consider going to Baclayon Church, located at the Baclayon Art Museum, to see one of the oldest churches in the country as well as to say a little prayer or two for the locals, especially elders who frequent the church.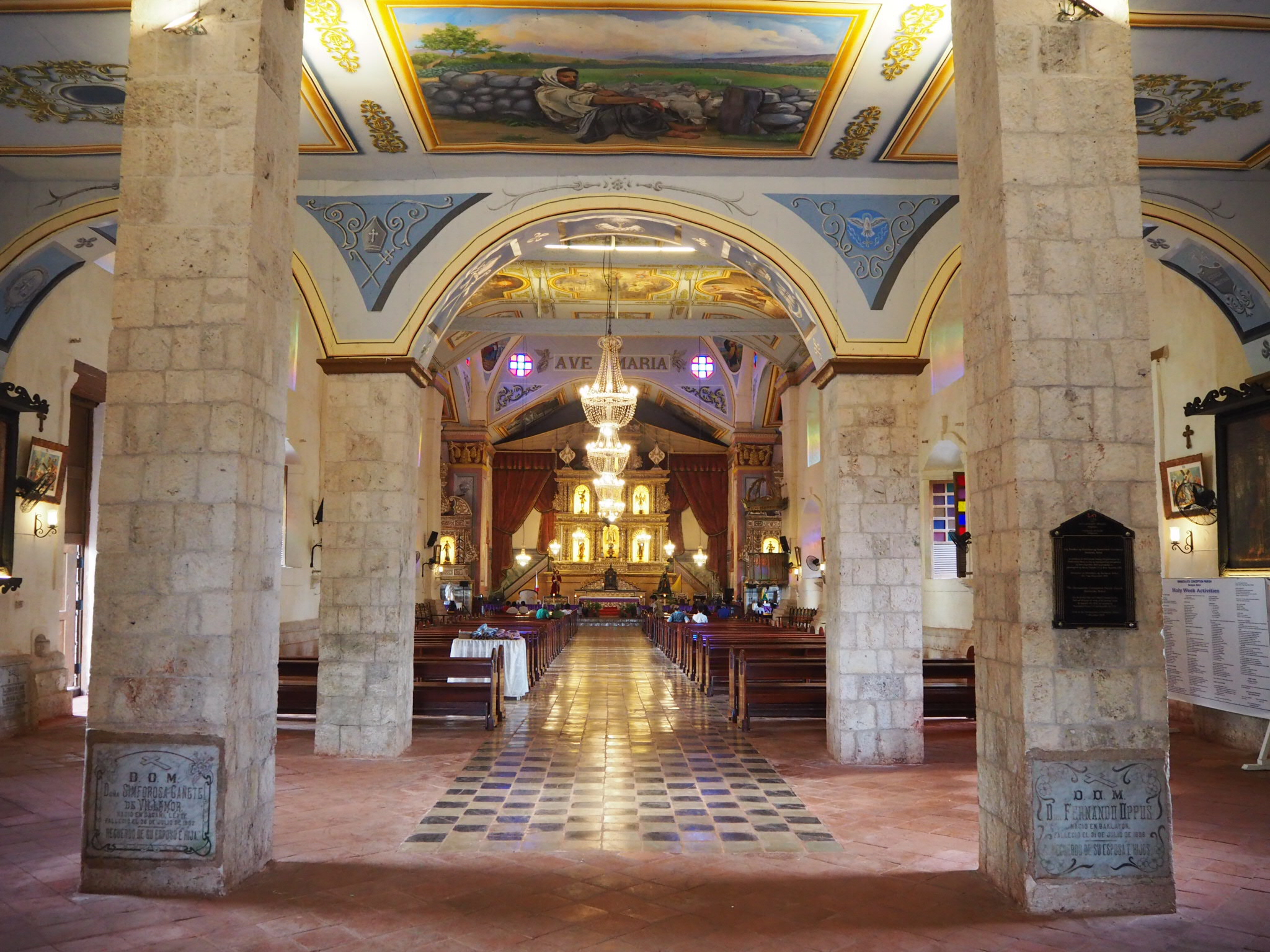 Image credit: Alby E
Historical Spanish influence can be seen in the stone church building. What's more, you can learn more about the church's history through the museum that's full of artifacts and statues from over the years.
Address: Baclayon, Bohol, located in Baclayon Art Museum
---
6. Take a splash in Hinagdanan Cave
---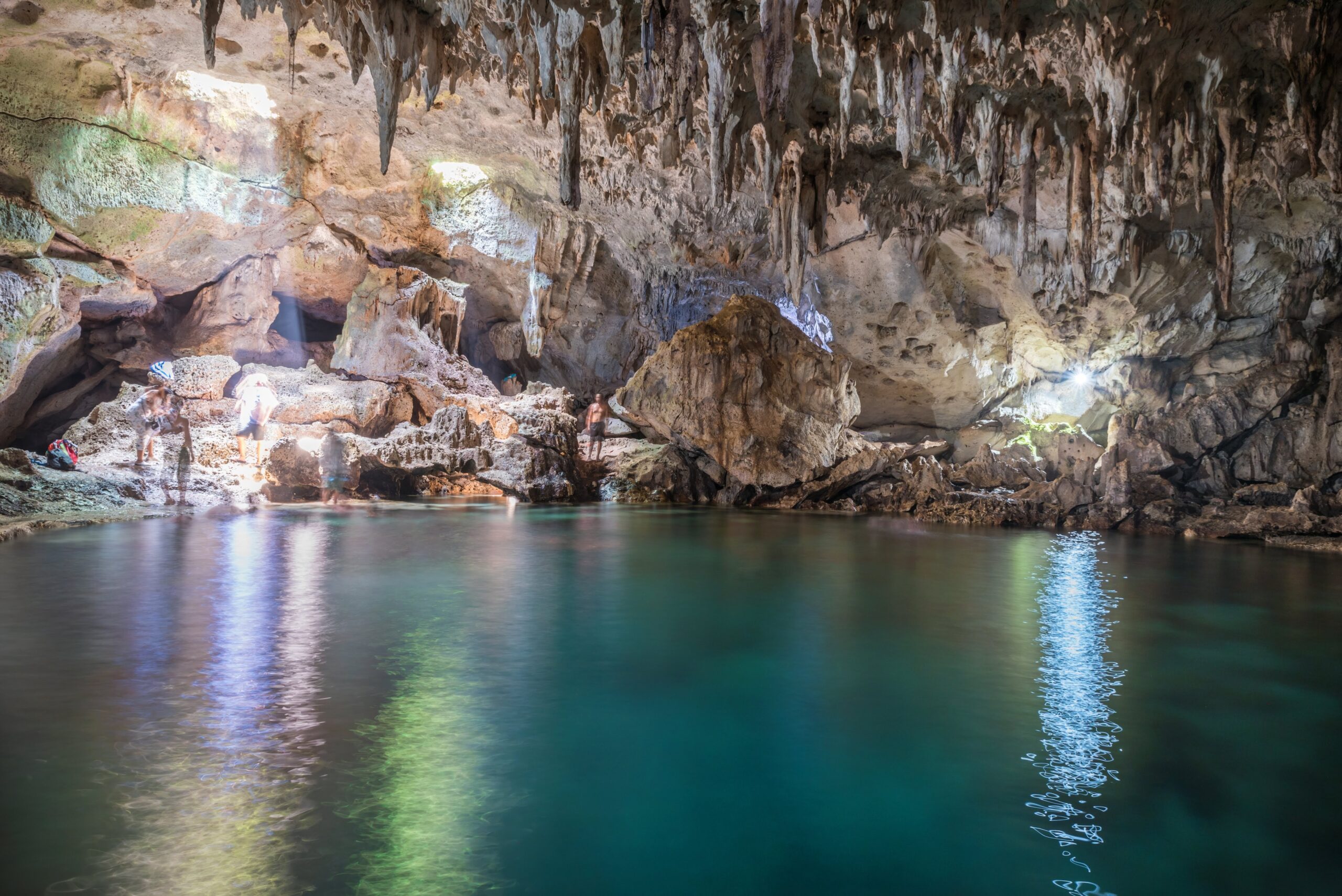 Image credit: Farid Tazi
Aside from the Chocolate Hills and seeing a tarsier, there's also something attractive about hidden underground spots such as the Hinagdanan Cave, where you can take a refreshing dip in the freshwater lagoon.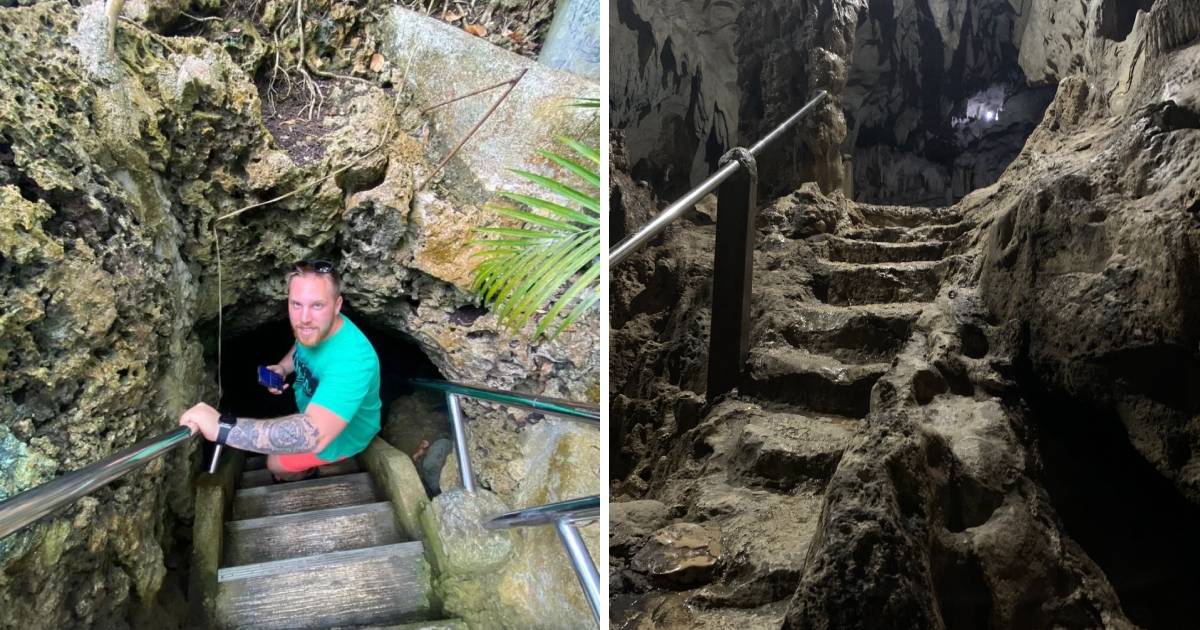 Image adapted from: @jole_raos1 and Spencer
Once you arrive, you'll be asked to pay an entrance fee of P50 (~USD0.95) per person. You'll then be guided to a stairway inside the cave, where you can explore, roam around, or take photos among the rock formations and clear waters.
Do keep in mind to stay with the group and avoid swimming to the deeper, hidden parts of the cave to maintain your safety.
Address: Bingag, Dauis, Bohol
---
7. Watch honey being processed at Bohol Bee Farm
---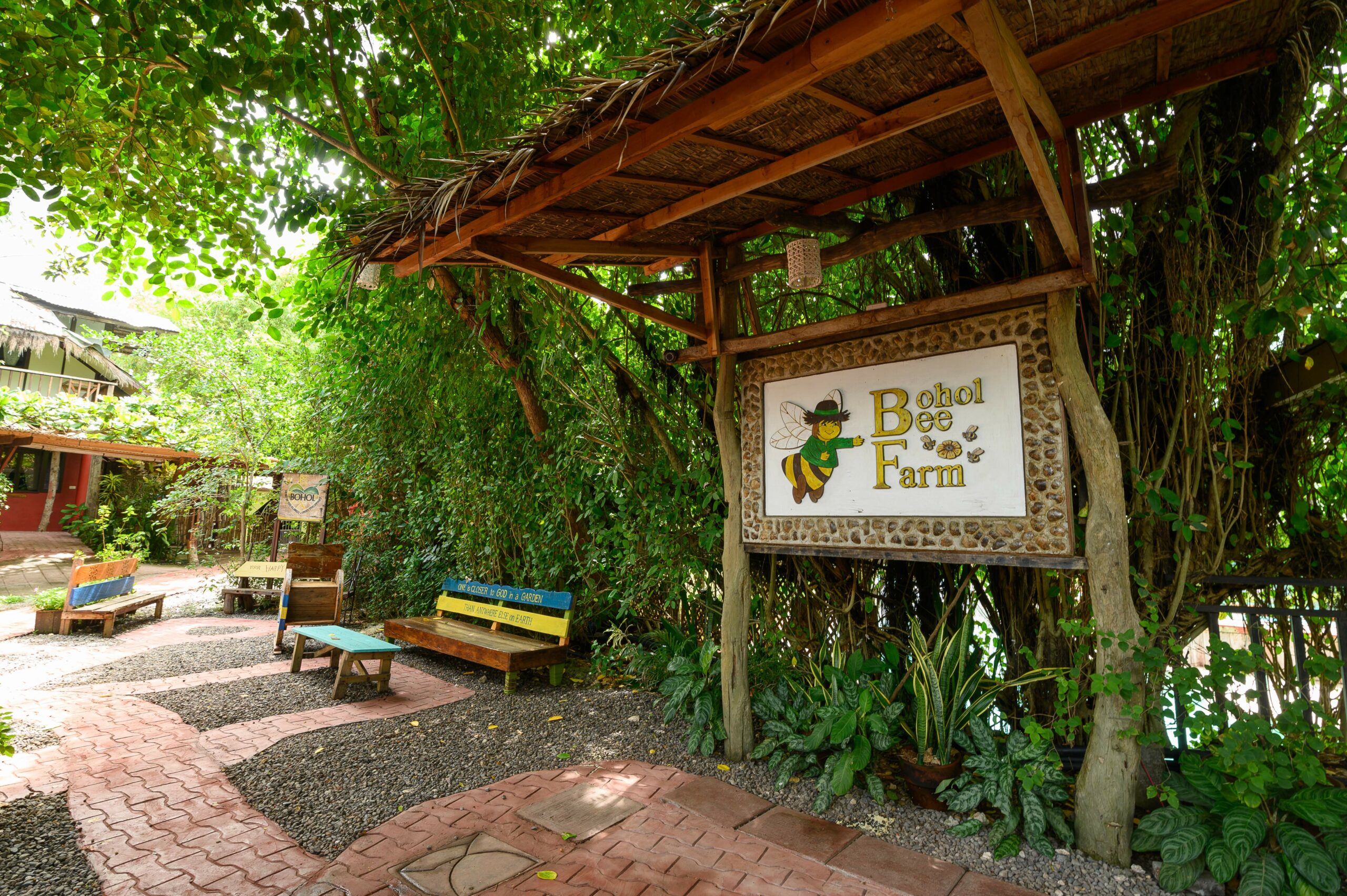 Image credit: Bohol Bee Farm

If you want to know how honey is collected, Bohol Bee Farm is the next place to visit. You'll be able to see the full processing of honey and later on, have ample time to explore the grounds.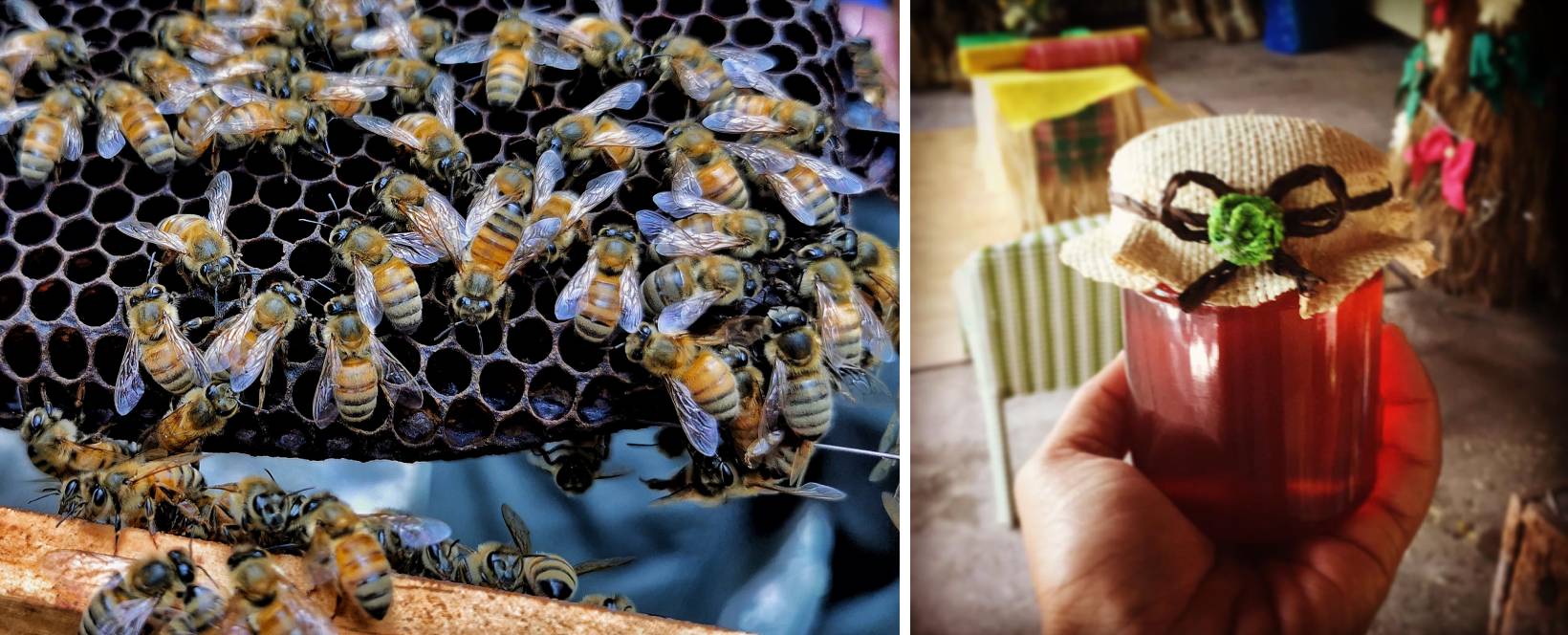 Image adapted from: Dexter Caluza and @bohol_beefarm_official
After seeing the honey collection up close, you can get a jar of honey at their shop where they also sell other goods known from Bohol.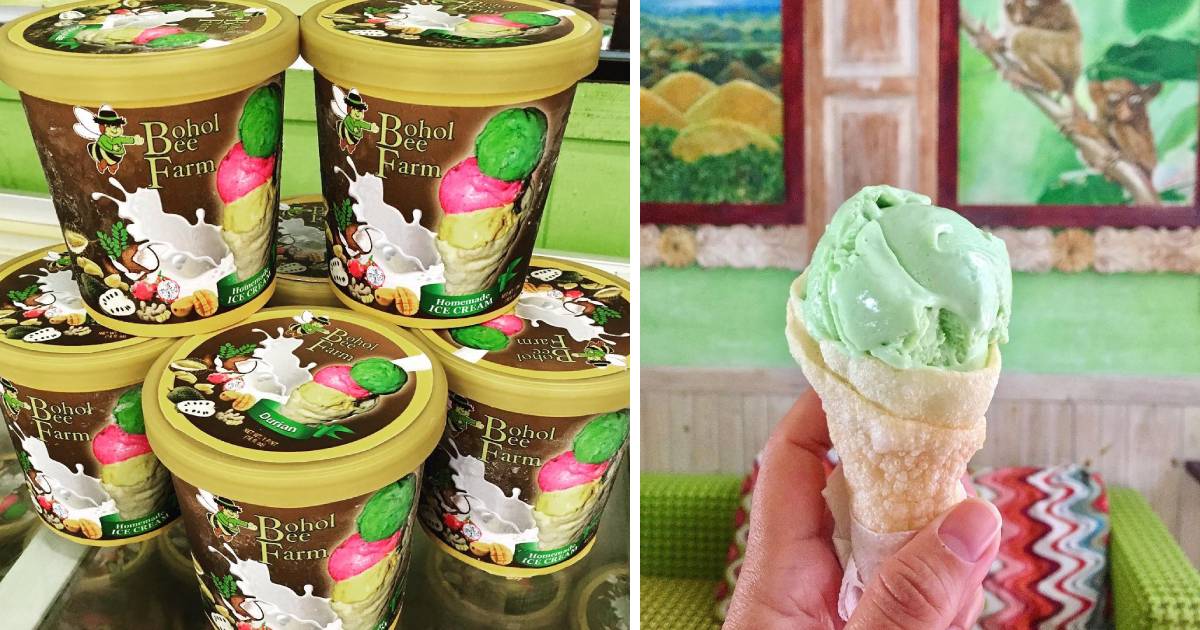 Image adapted from: @bohol_beefarm_official and @cravings_yvnmae
While you're at the farm, also take a shot at their home-made ice cream that tourists rave about with their unique flavors such as salted honey, malunggay, and peanut kisses.
If certain fruits are in season, you'll be able to try their flavors – such as avocado, durian, and dragon fruit. You can have your ice cream served in a usual paper cup or in a gluten-free cassava cone for an added crunch for P70 (~USD1.34) per scoop. You can even purchase a pint for P190 (~USD3.63) for sharing.
Address: Dao, Dauis, Panglao Island, Tagbilaran City, 6339 Bohol
Opening hours: 5am–10pm, Daily
Telephone: (038) 510 1822/ (038) 502 2288
Bohol Bee Farm's website | Facebook | Instagram
---
8. Go cliff jumping – from Molave Cove to Camugao Waterfall
---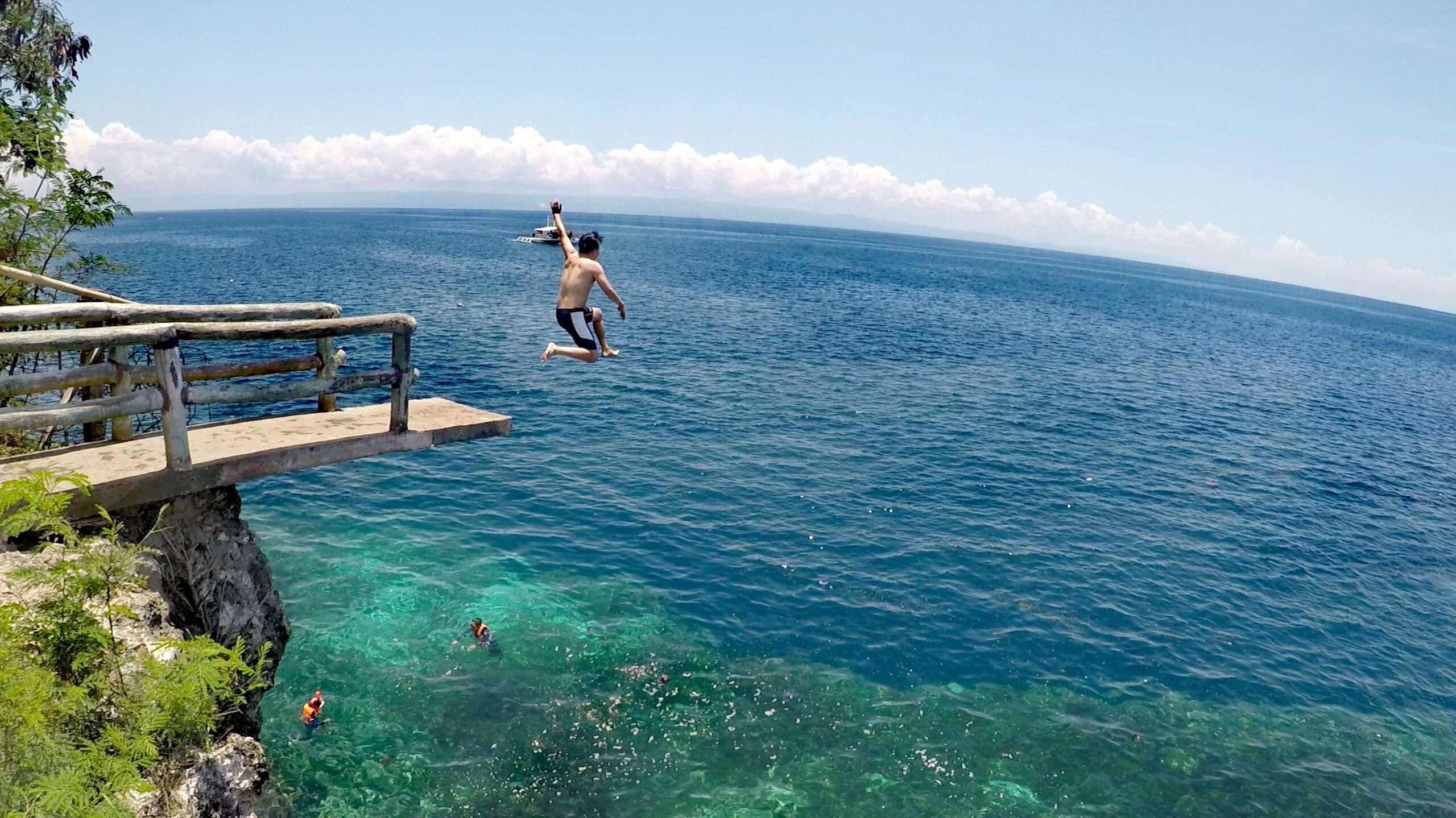 Molave Cove in Panglao, Bohol.
Image credit: 谢敏杰

Interestingly, Bohol is also an ideal destination for you if you like thrilling activities such as cliff jumping. You can go from one cliff jumping point to another in a day. What's more, it's also a great way for you to discover the aquatic wonders that Bohol has to offer.
Thanks to its clear waters, Molave Cove is not just great for cliff jumping, but also for kayaking and snorkeling for swimming with marine life.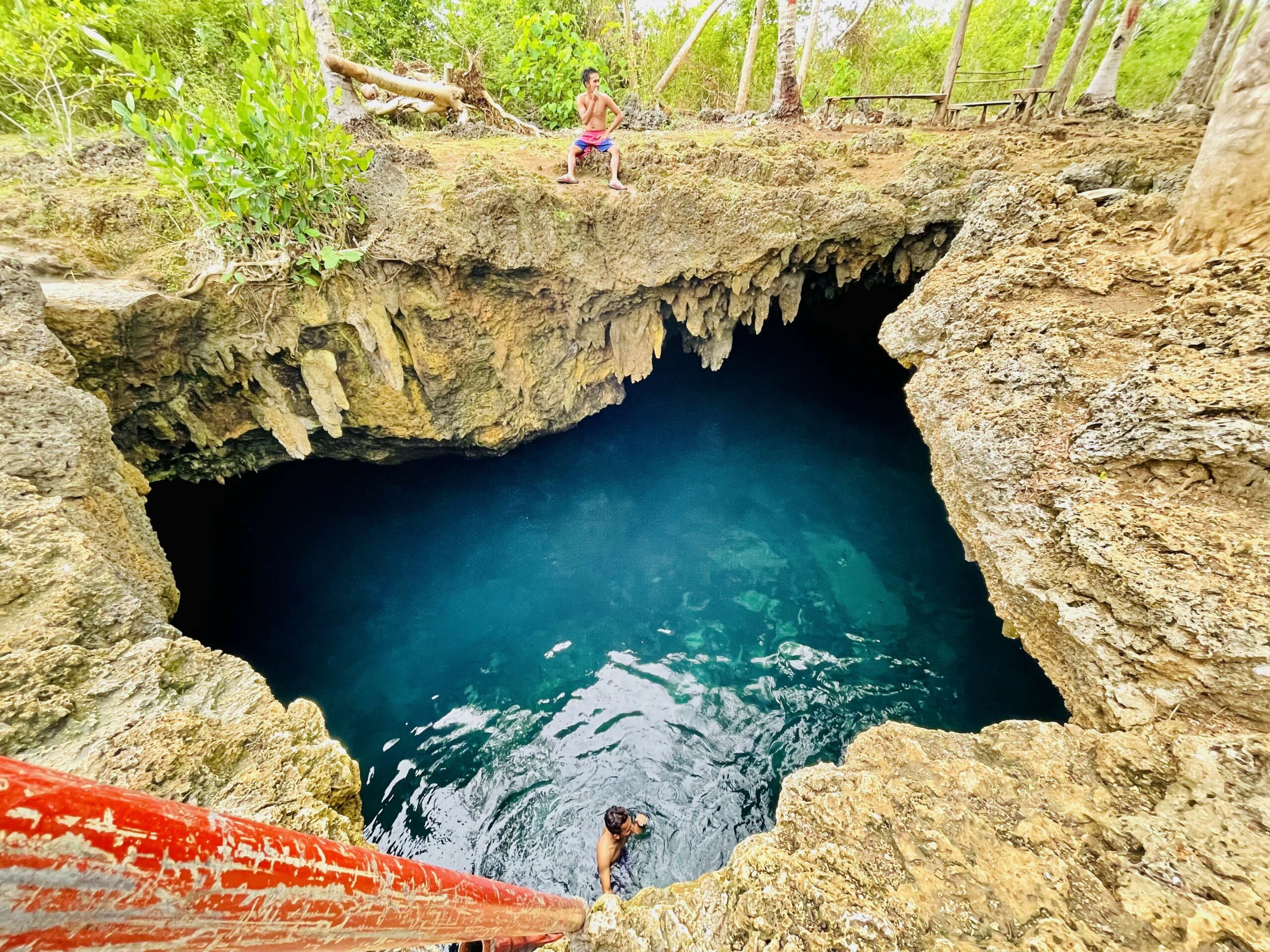 Cabagnow Cave Pool in Anda, Bohol.
Image credit: Tony S
Additionally, Cabagnow Cave Pool also has clear waters, but this time, you get to jump in the cave's mouth and once you're in, you get to see the interior rock formations as well as enjoy the serenity it brings as you float freely in the water.
---
9. Explore Bohol Enchanted – butterfly gardens and feed rabbits
---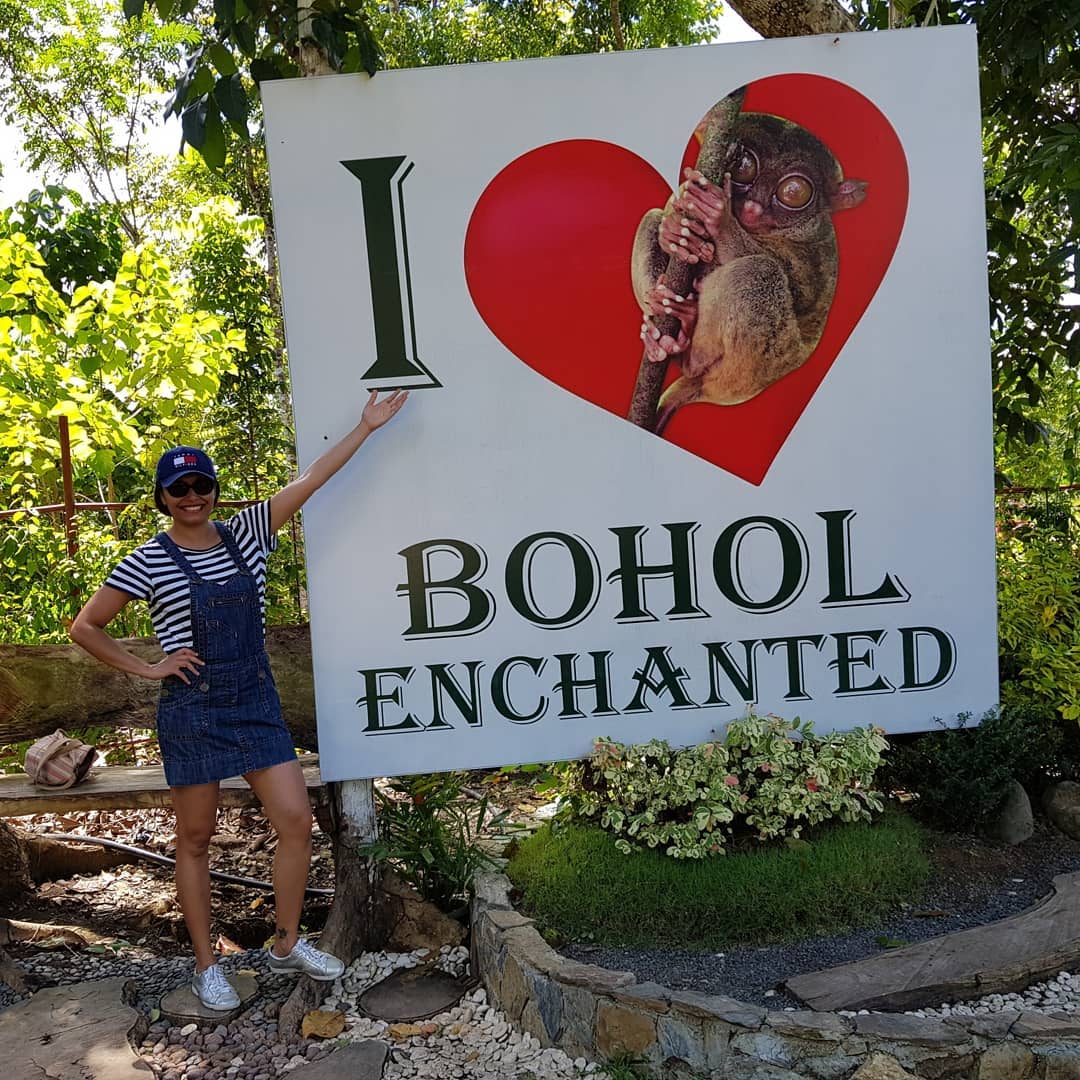 Image credit: @pramado
For your next visit, go to Bohol Enchanted, where you can explore and interact with different animals including rabbits and butterflies.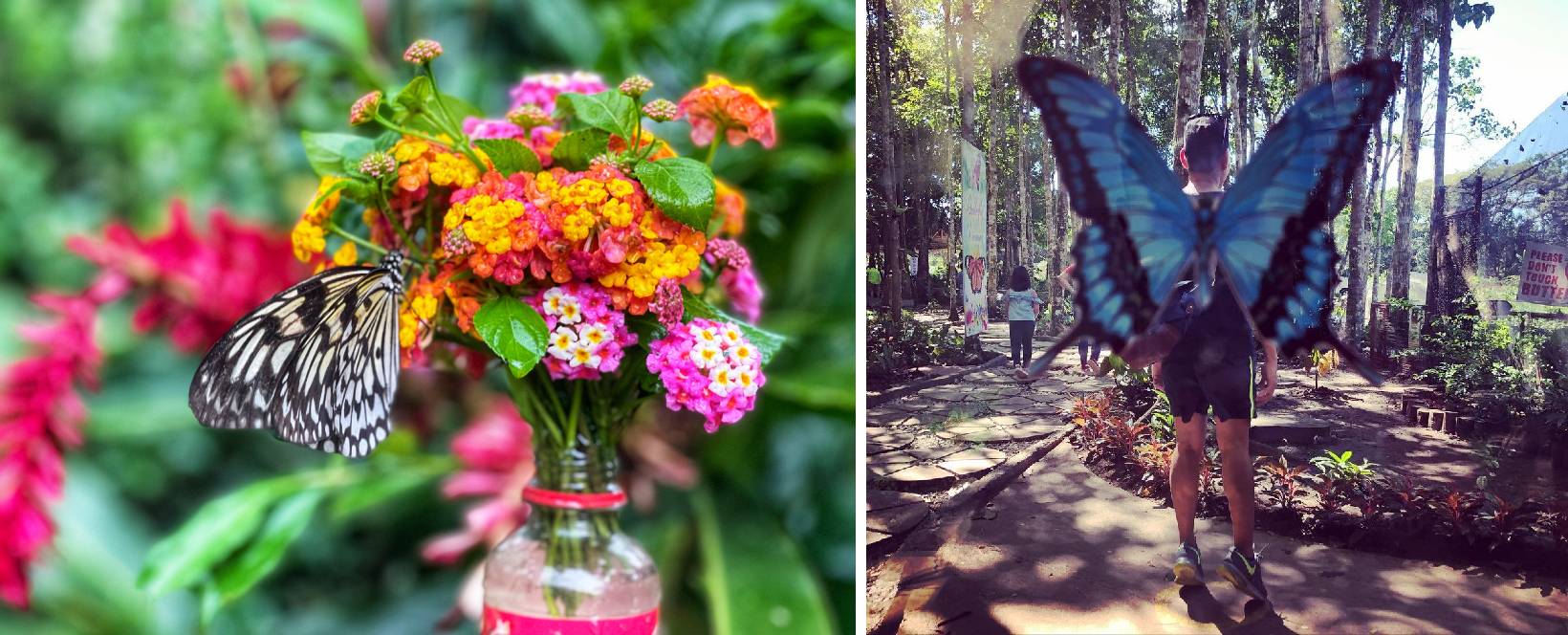 Image adapted from: Jay Exiomo and @mgs827
One of their notable areas is the butterfly viewing garden, where you'll see different kinds of butterflies fluttering around and if you're lucky, one of them can land on you, a perfect opportunity to take photos.
What's more, there's a display of preserved butterflies encased in glass frames that you can stand in front of while your picture is taken from behind, leading to a photo of you having butterfly wings.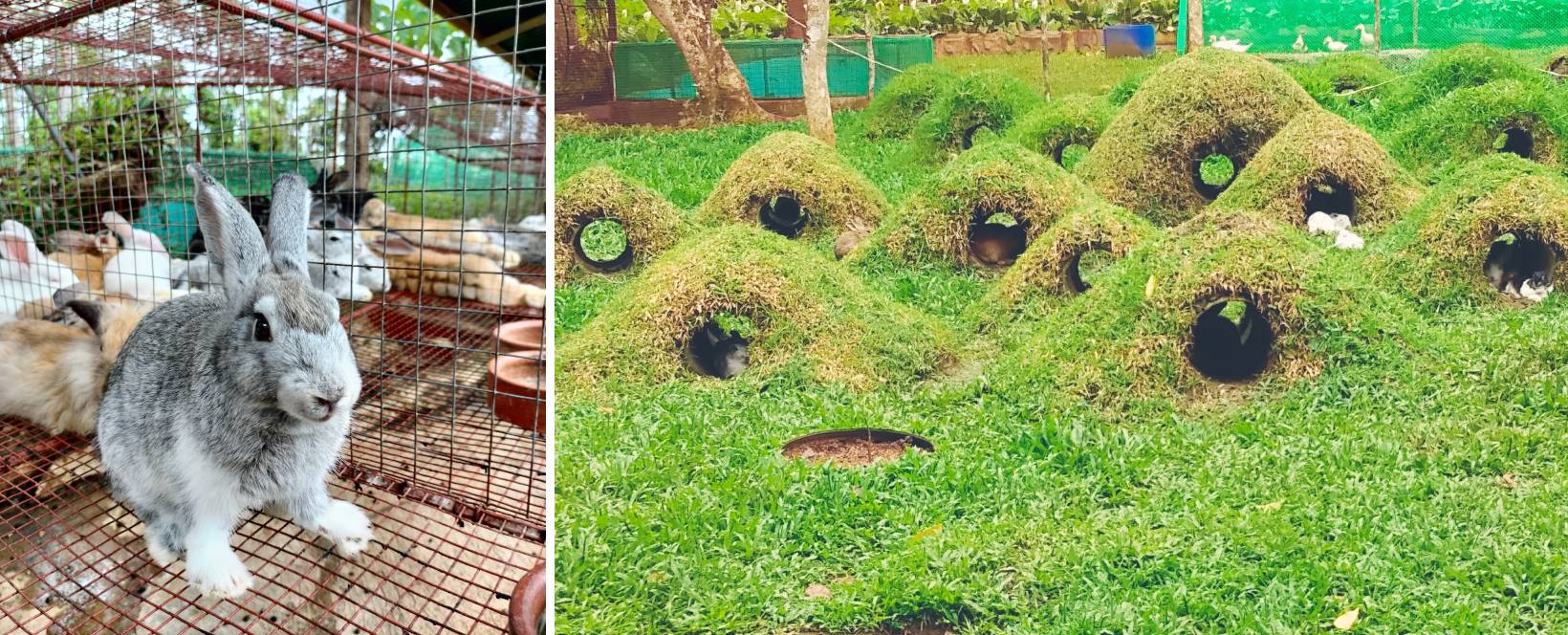 Image adapted from: Rzlhnn and Jessica Jimenez
You can even meet some rabbits roaming around in their rabbit holes and some hopping in the grass. Feel free to give them a grassy treat with the staff's permission for a fun experience.
Entrance fee: P100 (~USD1.91) per person
Address: Bilar, Bohol
---
10. Stay in at nautical-themed hotel & attraction ShipHaus
---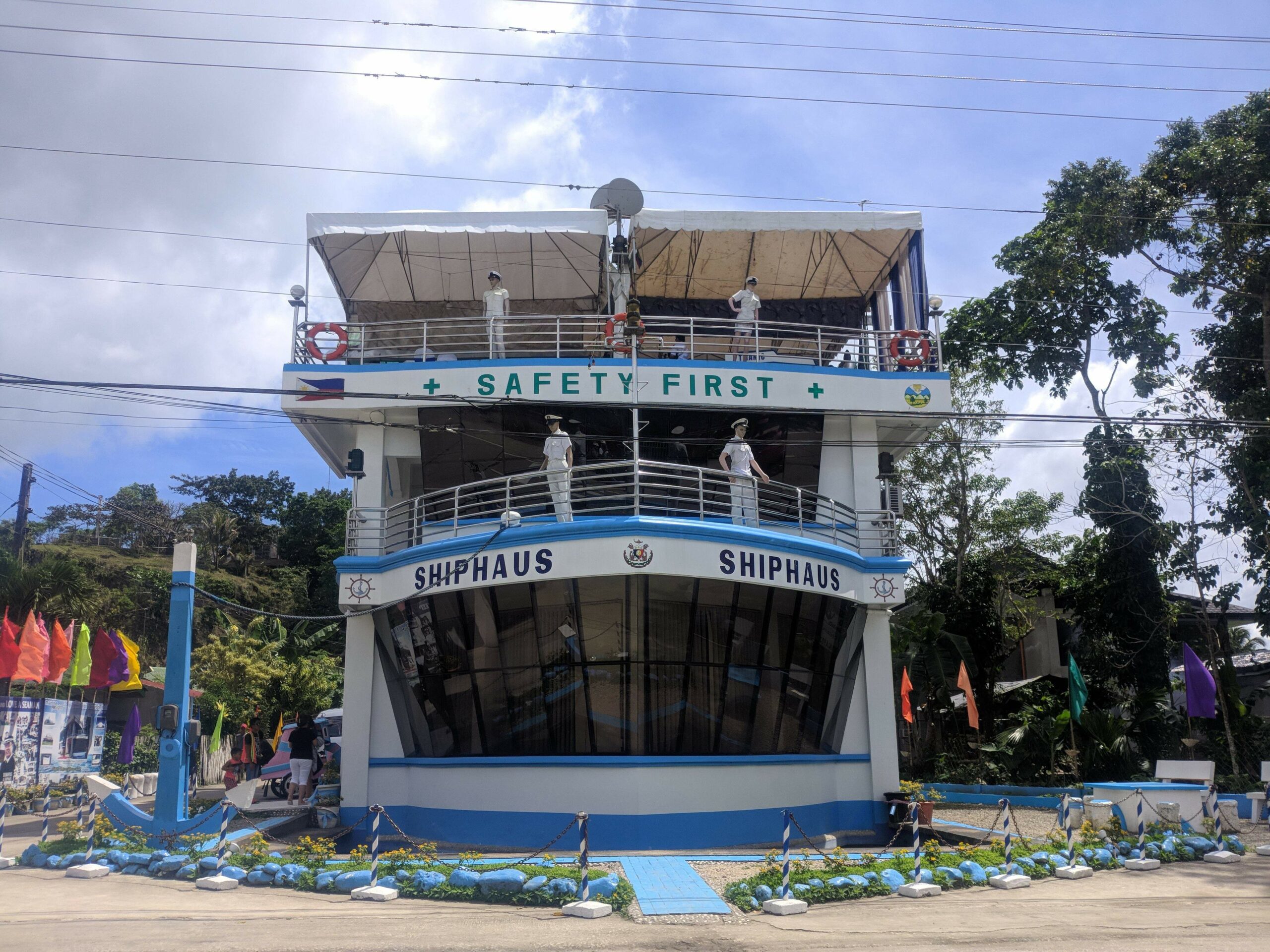 Image credit: Pranjal Verma

If you want to experience the life of a sailor, stay the night at ShipHaus, where everything will make you feel as if you're at sea from the inside and out.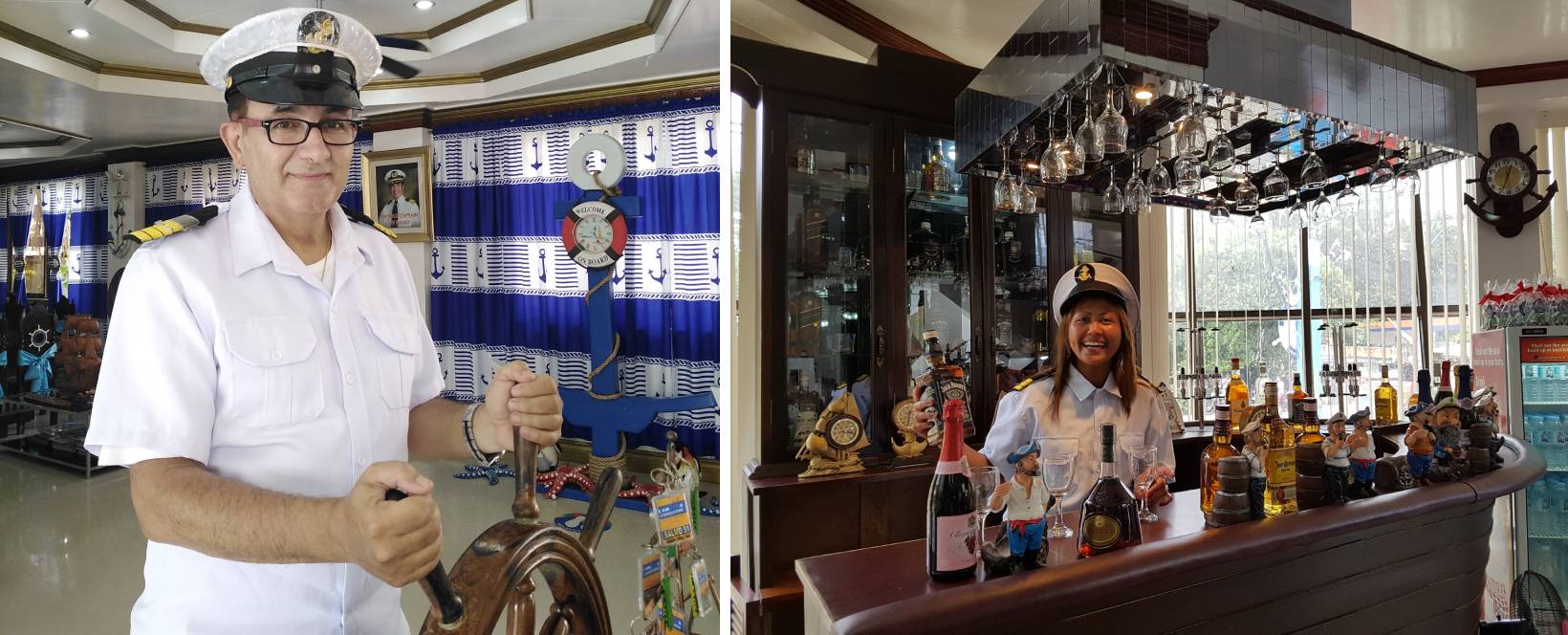 Image adapted from: Mehmet Ali Yesilayla and Brian Woodrow Nielsen
Over the course of your stay, they even provide you with uniforms and setups such as a ship's bar station and a helm, where you can take photos as you portray the role of being ship captain.
Address: Poblacion Norte, Loay Interior Road, Batuan, 6318 Bohol
Telephone: (038) 533 9214 | 0907 493 8668 | 0907 468 9900
---
Things to do in Bohol
---
Make sure to do these 10 things in Bohol for a holiday full of fun and thrilling adventures that include obstacle courses, cliff jumping, and even meeting the endangered species tarsiers.
Happy travels!
Also check out:
---
Cover image adapted from: Melvin Salinasal, Stéphane Verdu, and @nathan_triple12
Mintzy Flor contributed to this article.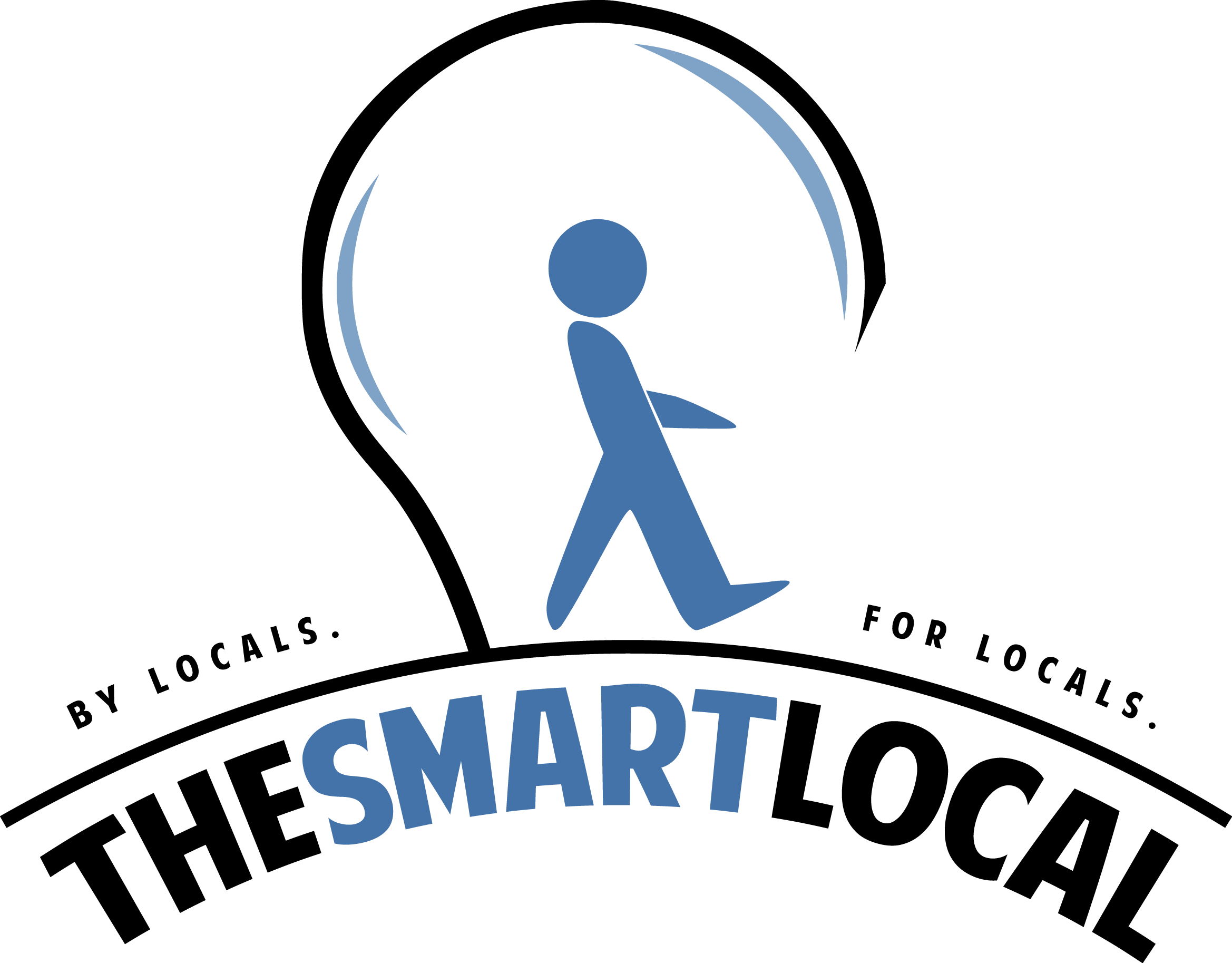 Drop us your email so you won't miss the latest news.