Julie's bakeshop shows a tita-shamer being transformed into pandesal
---
These days, shaming seems to be a pervasive problem. Ageist statements, for example, against people perceived to be beyond their peak years are unfair and hurtful. This is why in a new commercial, Tita Julie of Julie's Bakeshop is telling us that this can't continue, and showing us what happens when you shame her amigas.

To mark its 40th anniversary, the local bakeshop chain celebrated with a surreal ad that shows Tita Julie turning a man in a gym into pieces of pandesal after he made fun of two middle-aged women exercising in front of a mirror.
---
The commercial starts with a realistic and relatable setting
---
Video credit: Julie's Bakeshop
The ad starts out with a realistic setting depicting two middle-aged women and two younger men exercising in a gym.
As the clip goes on, the atmosphere shifts as one of the younger men mocks the middle-aged women by passing derogatory remarks and calling them tita in a dismissive tone multiple times.
---
Tita Julie bakes the tita-shamer
---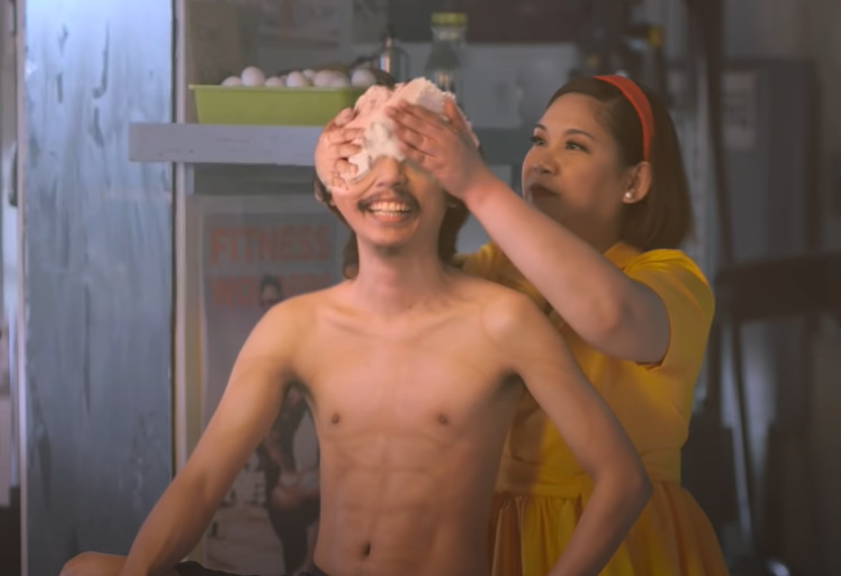 Image credit: Julie's Bakeshop
Tita Julie then comes onto the scene to call him out, and to teach him a lesson with no holds barred, she begins rubbing dough onto his face.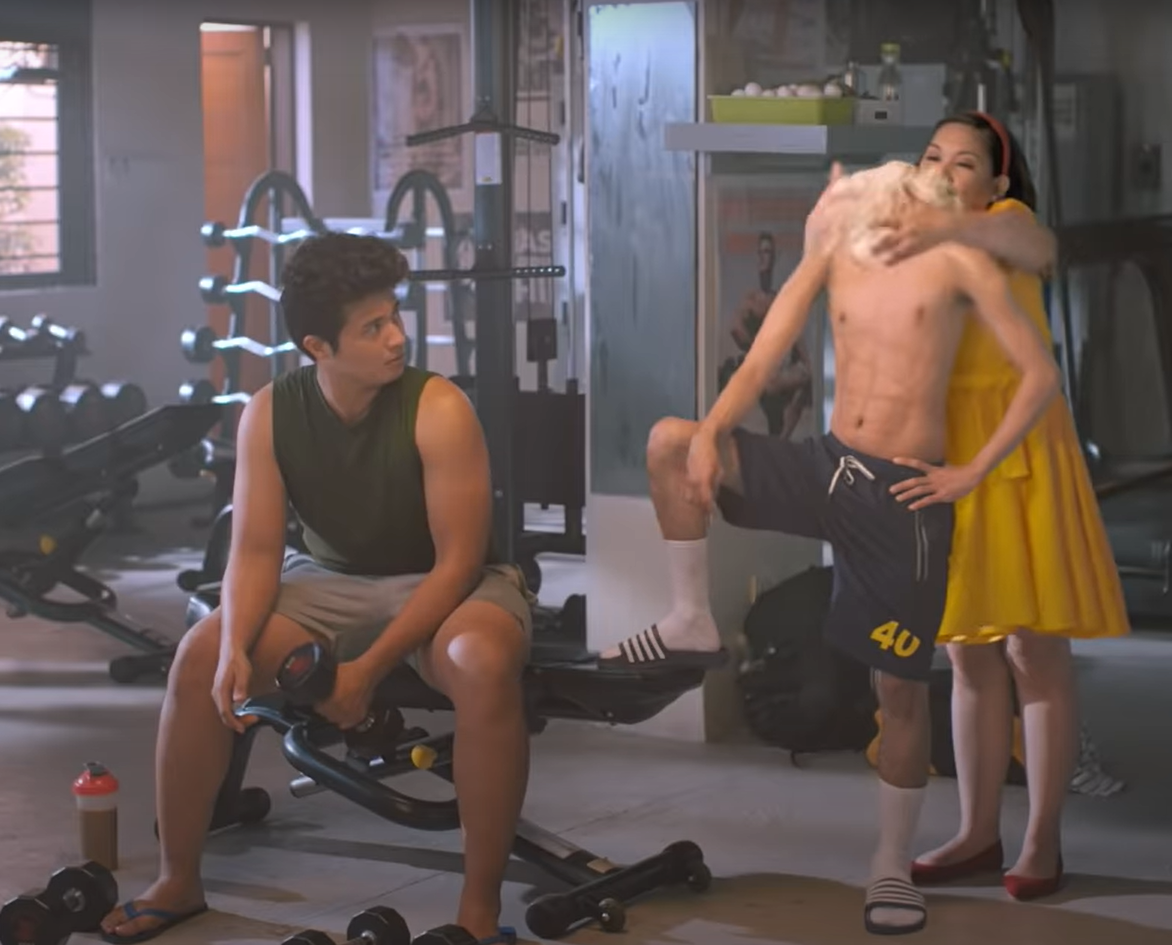 Image credit: Julie's Bakeshop
This is where the bizarre part of the ad begins – the man's human body gradually vanishes as he transforms into a lump of dough that Tita Julie begins kneading and rolling.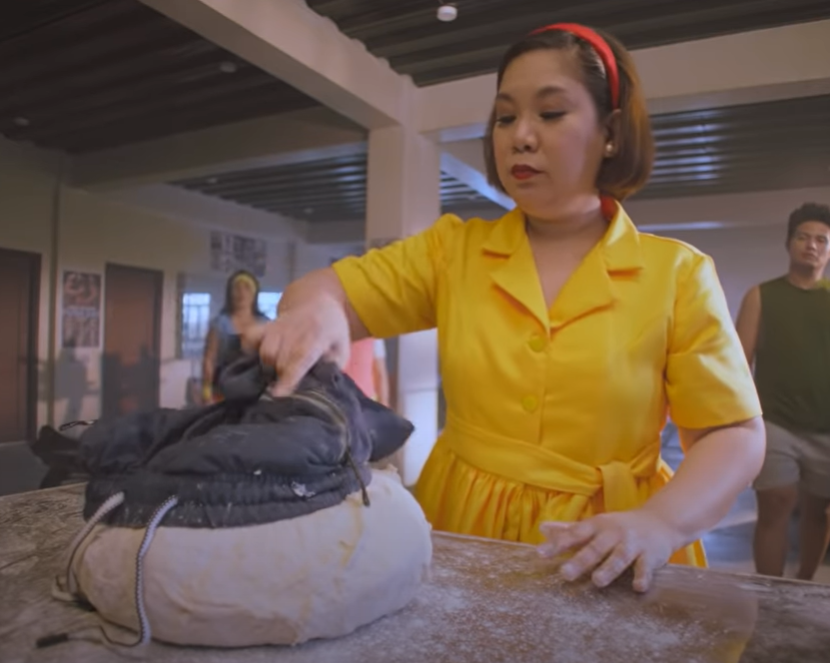 Tita Julie preparing to roll the man-turned-dough into pandesal – but first, removing his pants
Image credit: Julie's Bakeshop
Strangely, the man is still able to speak and continue jeering at the women even as he takes on a doughy shape.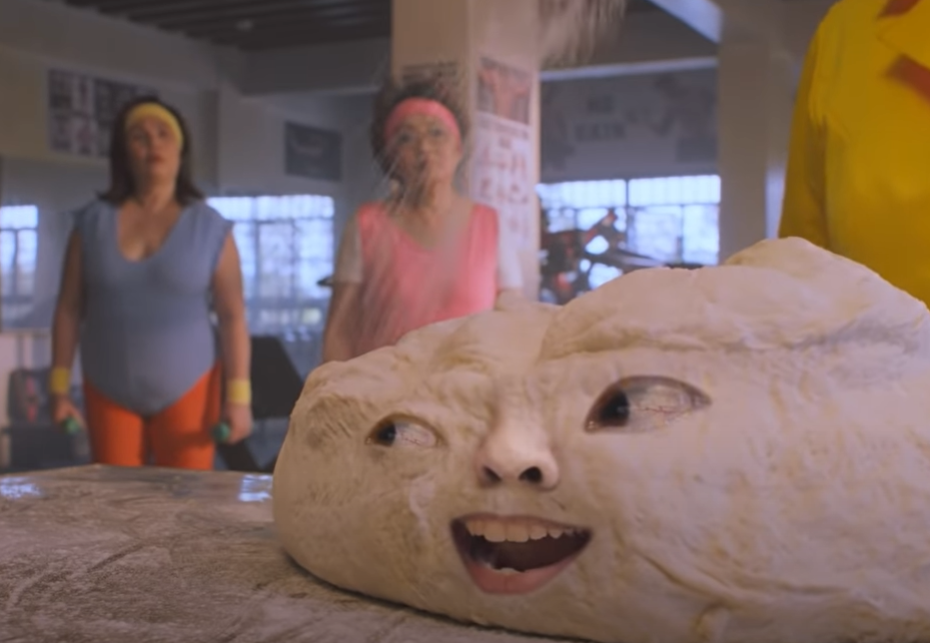 Image credit: Julie's Bakeshop
The man continues to mock the two older women even when he's being sliced.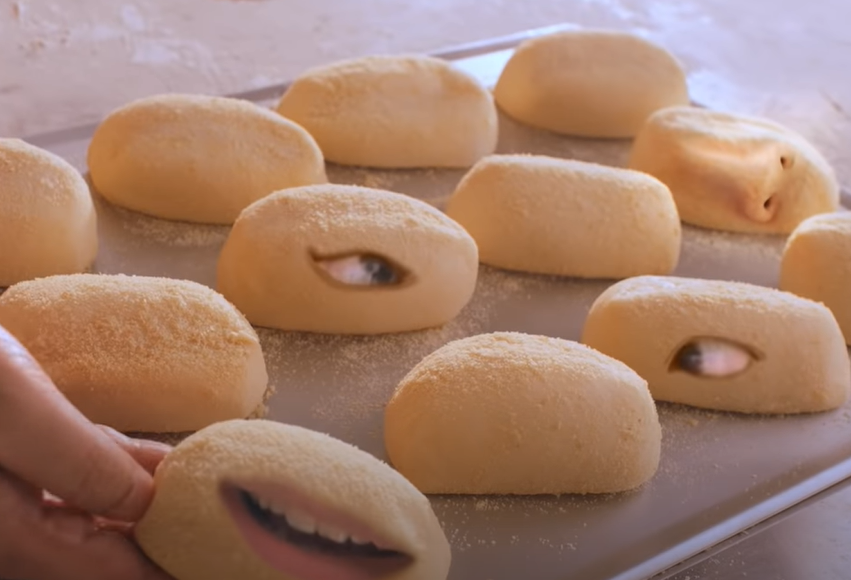 Image credit: Julie's Bakeshop
One of Julie's staff members brings in the oven in which he will be baked, and with his eyes, nose, and mouth appearing on several pieces of dough, he is baked into pandesal while everyone watches silently. 

---
The ad ends with the gym members munching on the newly cooked pandesal
---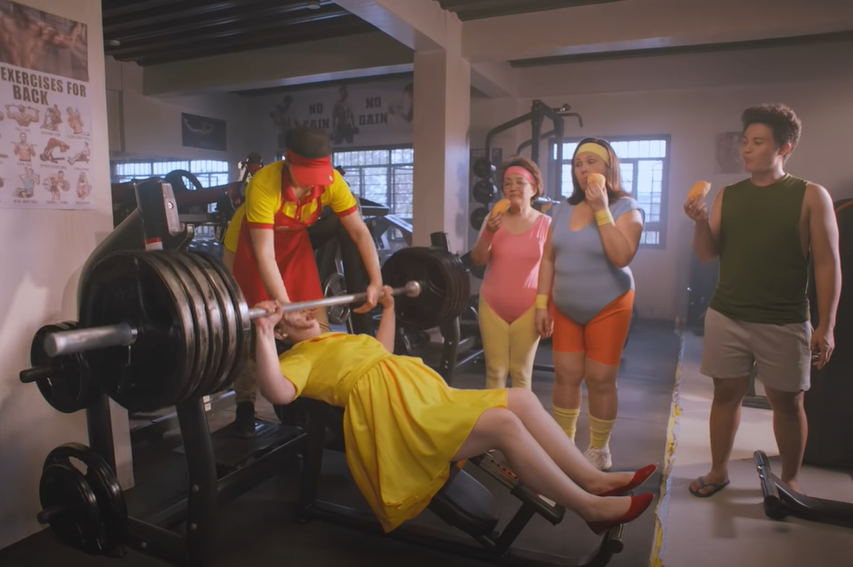 Image credit: Julie's Bakeshop

Tita Julie holds the tray with the cooked slices of pandesal and preaches that "Dati abs lang niya ang pandesal, ngayon buong katawan na (Before, only his abs were made into pandesal, but now, his whole body has been turned into pandesal, so stop Tita shaming)." 
The ad ends with Tita Julie weightlifting with the help of her staff member, while the rest of the gym members munch on the newly baked pandesal. 
Though the entire scenario is indeed disturbing, we're glad that the tita-shamer has gotten his just desserts. 
---
Julie's Bakeshop's 40th anniversary ad
---
What happened in the Julie's Bakeshop ad is indeed something we must not try at home. But through its depiction of a bizarre scenario, the ad conveys its message crystal clear: there's no reason for us to shame older people. 
Here's to Julie's Bakeshop for hitting the graceful age of 40, and for creatively reminding us of its delicious pandesal that are a staple for many a merienda.

Also check out:
---
Cover image adapted from: Julie's Bakeshop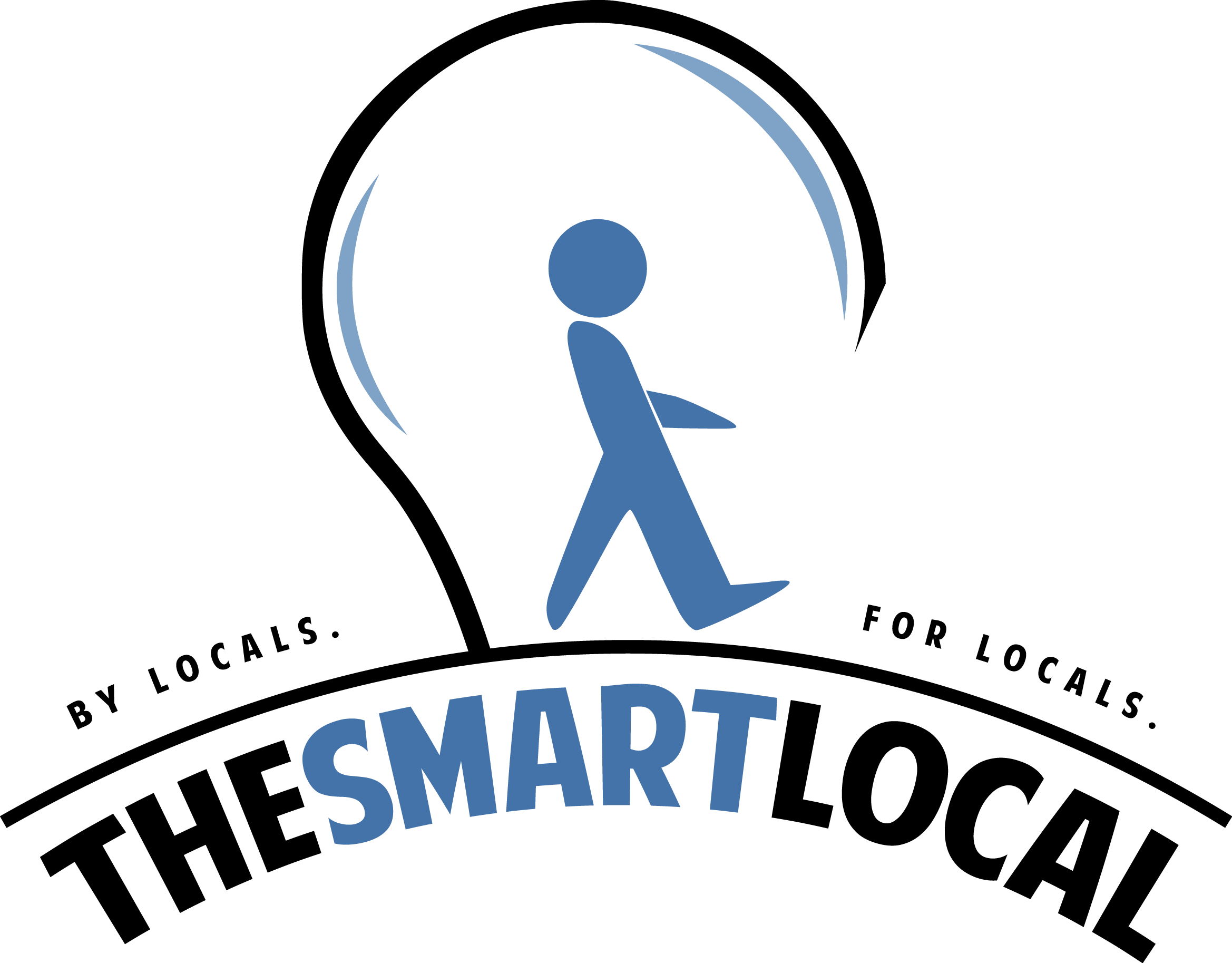 Drop us your email so you won't miss the latest news.