Instagram thrift stores in the Philippines
---
A lot of us like to go shopping – be it as a reward for a job well done on a project we've been slaving over, or retail therapy after the stresses of work and school. But at the same time, the bed or couch can be so inviting that not all of us like getting up for these shopping trips.
These Filipino Instagram thrift shops are the answers to that predicament – now you can browse and buy high quality apparel with a variety of styles at and cheap prices, without having to leave the couch and brave the Manila traffic.
---
1. Vintage Vault (@vintagevault.shop) – hypebeast haven
---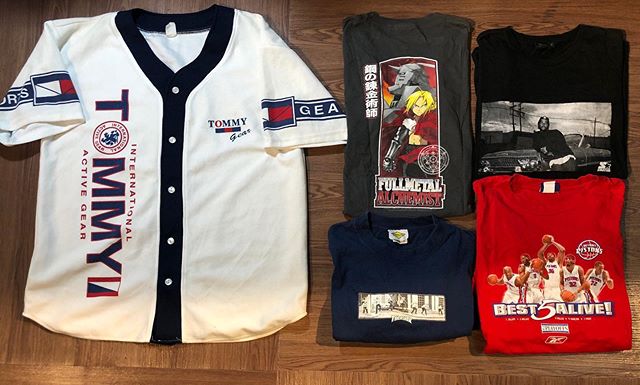 Image credit: @vintagevault.shop
If you're looking for authentic streetwear from the big guns such as Tommy Hilfiger, BAPE, and Supreme, Vintage Vault has it all. Featured on FHM for being entrepreneur Geo Dineros' successful passion project, this store is where you're sure to find streetwear gems. Prices go from P300 (~USD5.82) for shirts andfrom  P1,500 (~USD29.12) for shoes – a steal compared to buying from the stores themselves.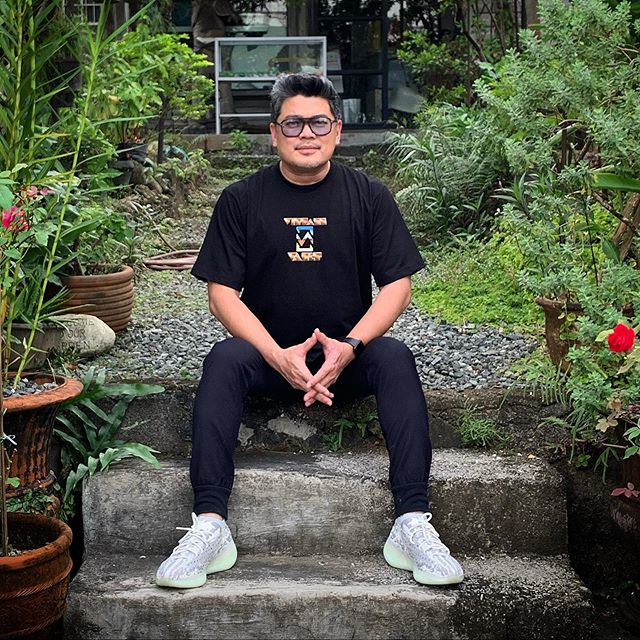 Even journalist Julius Babao, dubbed the nation's "hypebeast tito", shops from Vintage Vault
Image credit: @juliusbabao
Those who prefer to shop in person can drop by their physical location in Shangri-La Plaza. You can even reserve items via Instagram DM and make arrangements for pickup at the store.
---
2. Wear Boys Go (@wearboysgo) – modern vintage trends
---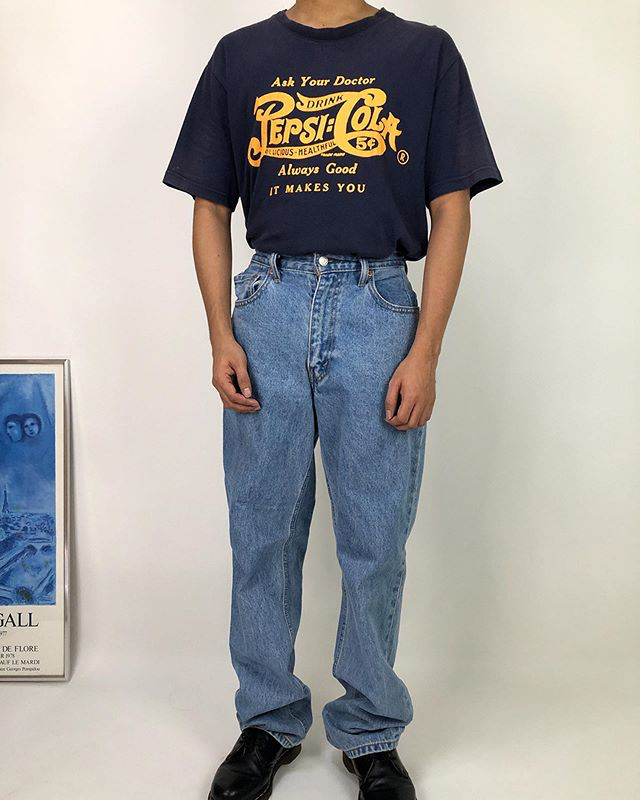 Image credit: @wearboysgo
Wear Boys Go is a hodgepodge of everything vintage, from vintage-styled blouses to vintage tees with designs such as Zelda and Pepsi-Cola that start at P400 (~USD7.77). You'll also come across the occasional branded piece from labels like Ralph Lauren and FENDI at thousands cheaper than the original price.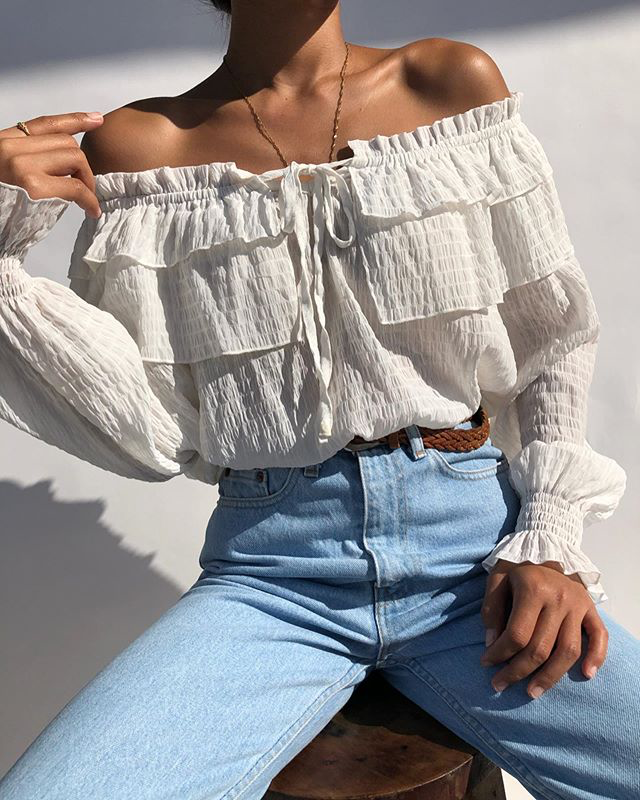 Image credit: @wearboysgo
Don't be deceived – despite its name, Wear Boys Go also sells plenty of girly and feminine items, so if you like the frills, rouches, and sundresses, this is the shop for you too.
---
3. Vantage (@vantage_ph) – timeless vintage fashion
---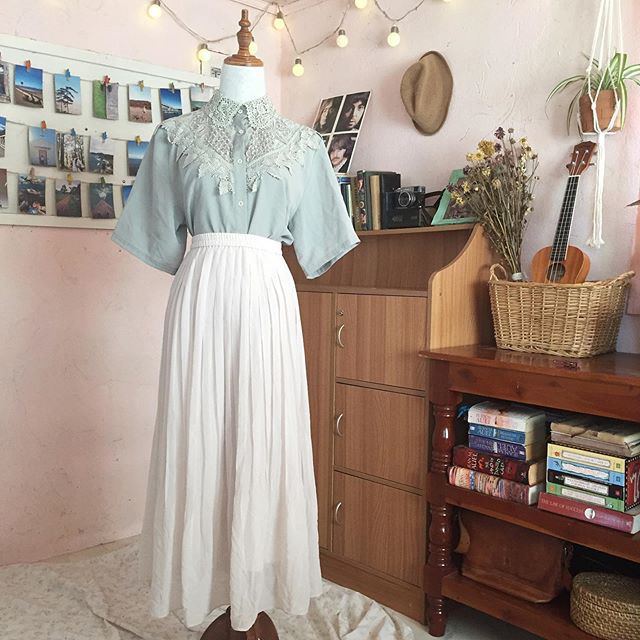 Image credit: @vantage_ph
There's modern vintage, and there's vintage, as in midi skirts, high-collared tops buttoned all the way up, lace, quirky prints, and bold colors. Those are the type of clothes you'll find at Vantage.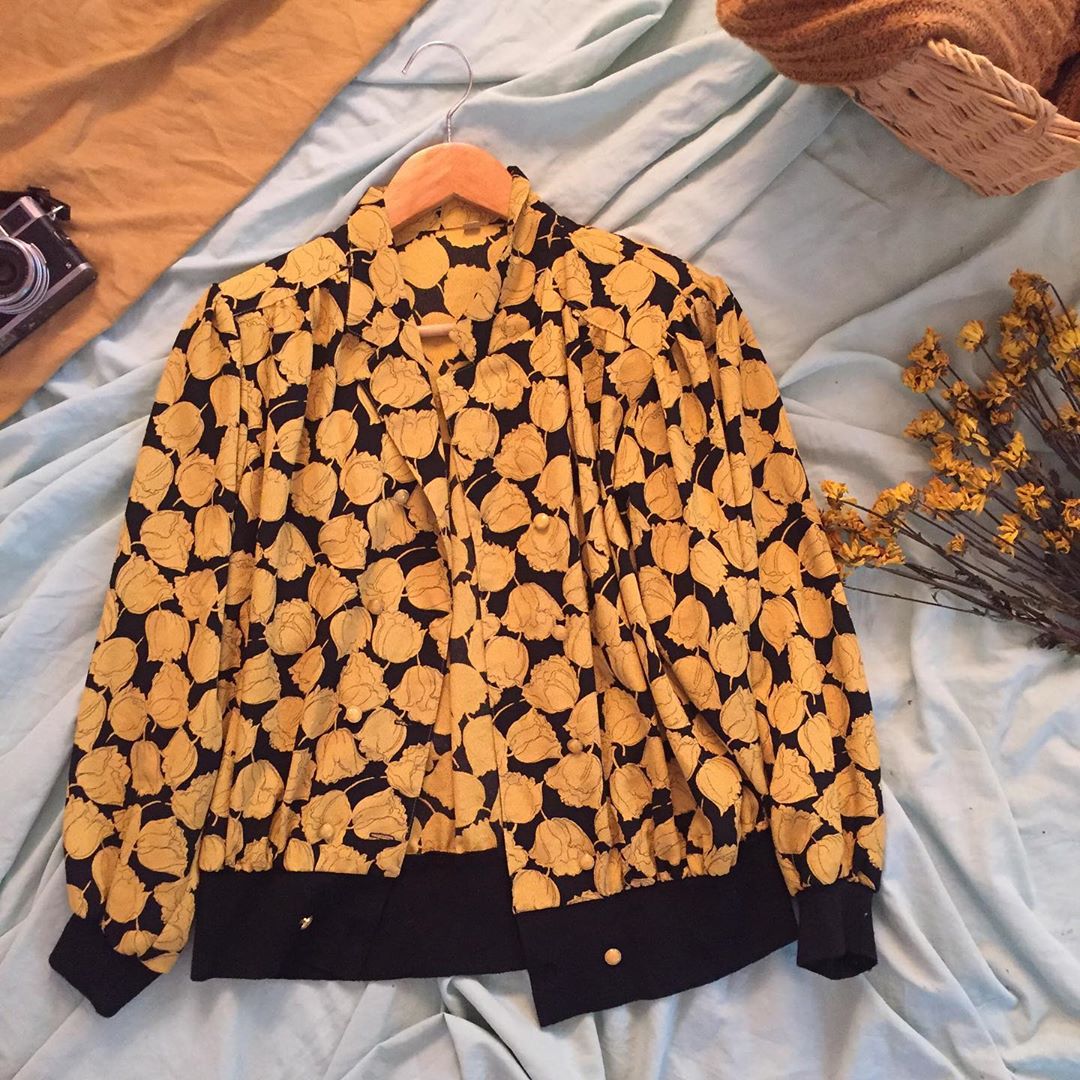 Image credit: @vantage_ph
They sell clothing sets that include a blouse and a skirt for P380 (~USD7.38), affordable co-ords that could cost above P800 altogether anywhere else. But if buying clothes by the set is too much of a commitment for you or you don't see a set you like, they also have standalone blouses and skirts starting at P100 (~USD1.94) each. 
---
4. Urban Thrift Shop PH (@urbanthriftshop) – sporty steals
---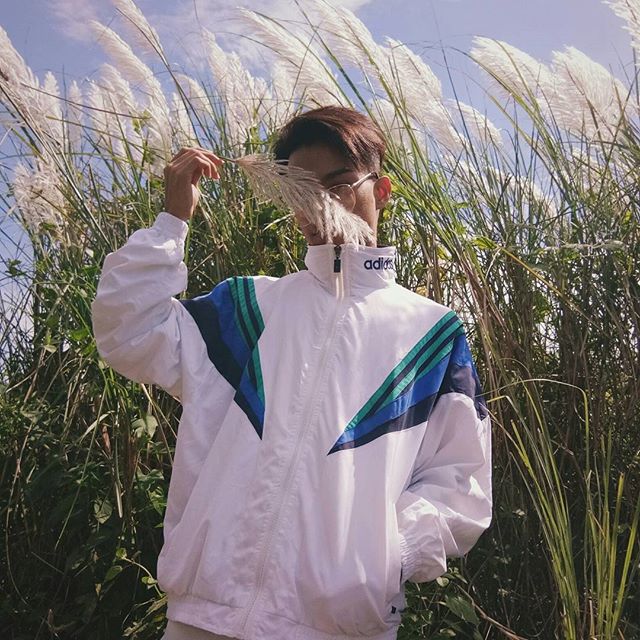 Image credit: @jstn.rodri
These days, athletic wear isn't just worn at the gym anymore. Though once upon a time brands like Adidas, Kappa, and Nike were only worn for sports, now it's a trend to wear them casually too. Urban Thrift Shop can help you achieve that cool '90s college kid aesthetic that's made a comeback.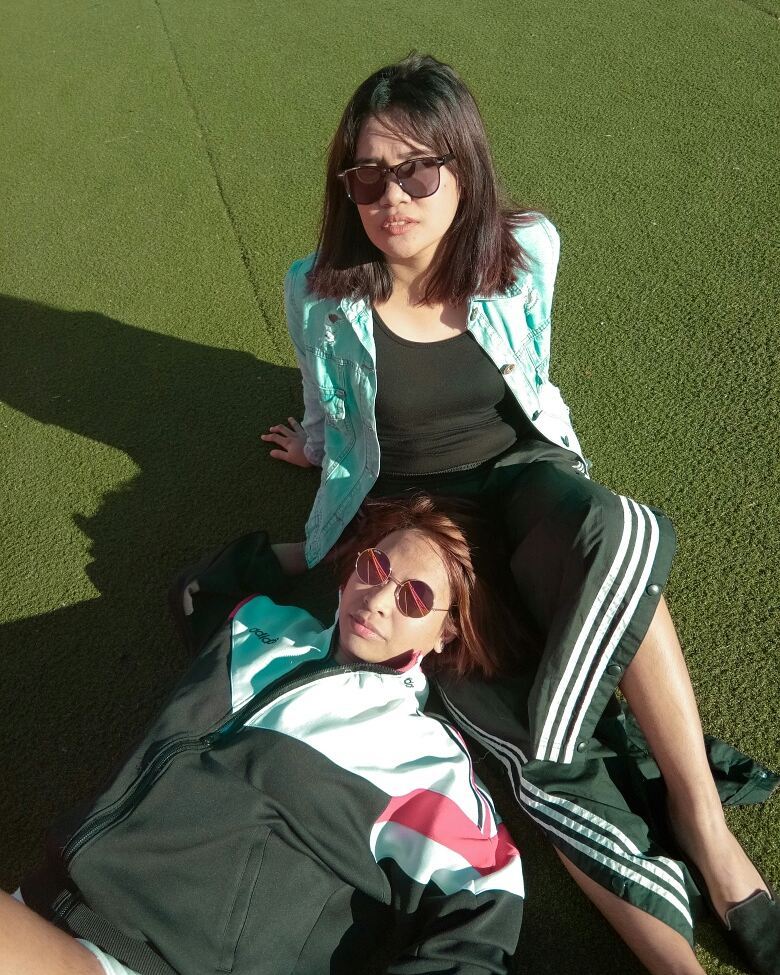 Image credit: @urbanthriftshop 
You'll find every type of athletic wear here, from jackets, shorts, football jerseys, tracksuits, and sweatpants. And for items with slashed-down prices, such as an Adidas jacket costing only P1,000 (~USD19.42) when it normally costs twice that price, you won't have to break the bank either.
---
5. Clarita's Closet (@claritascloset) – winter jackets and coats
---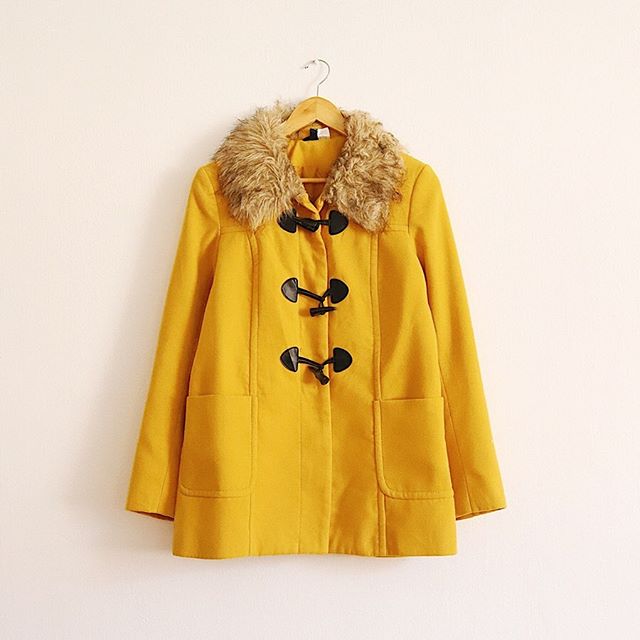 Image credit: @claritascloset
For those who opt for colder destinations for vacations and holidays, but don't wanna shell out thousands on a coat you'll probably only end up wearing once a year, Clarita's Closet is perfect for your winter clothing needs.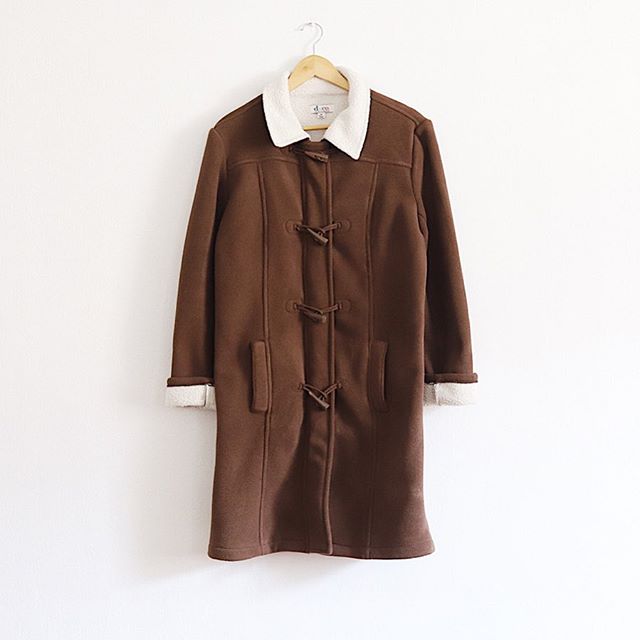 Image credit: @claritascloset
This store sells winter clothes for really cheap – from P249 (~USD4.83) for a sweater and from P680 (~USD13.19) for winter coats, worth it for a clothing item you won't use beyond a few trips abroad. That's great for us who live in a tropical country, where winter clothes are rare to find, or are expensive in physical retail stores.
---
6. Sweet.Repeatt (@sweet.repeatt) – sustainable fashion
---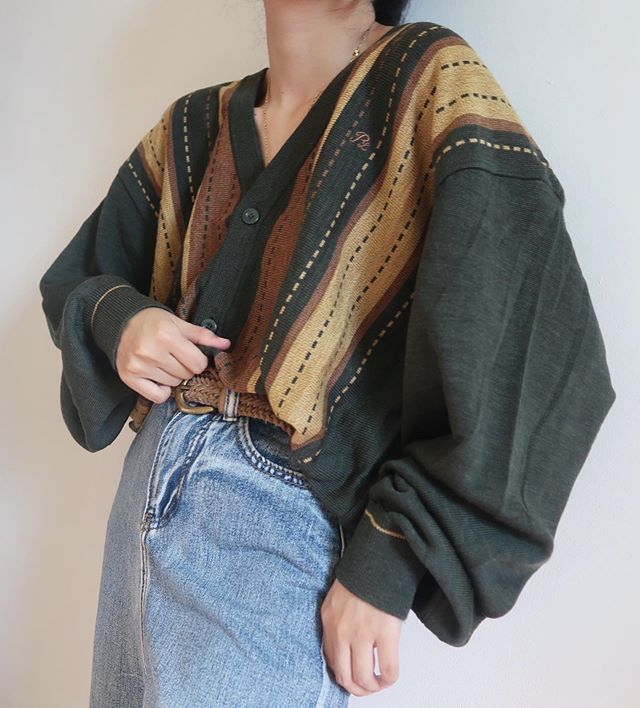 Image credit: @sweet.repeatt
Thrifting second hand clothes is already much better for the environment compared to wearing fast fashion from the mall, but the plastic packaging they usually come in defeats the purpose of going green.
Sweet.Repeatt takes sustainability a step further by eliminating plastic from their packaging, using recyclable brown paper instead.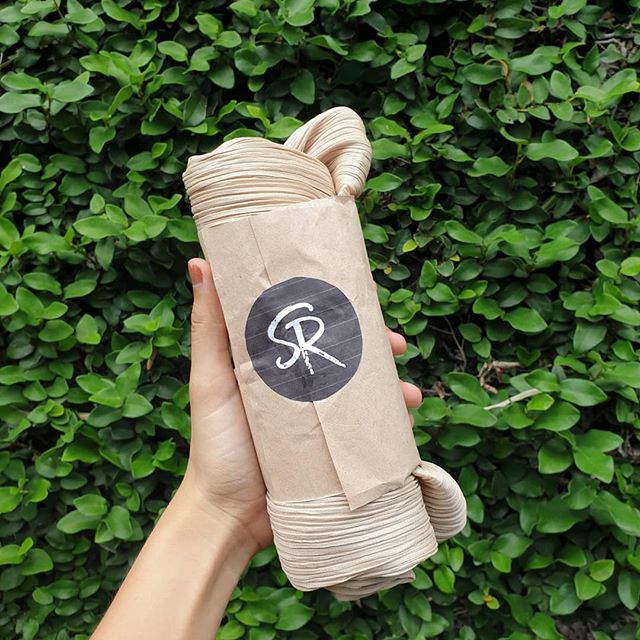 Image credit: @jeromcewen
And it helps that whatever style you have, you'll find something to add to your closet here, from oversized sweaters, trending mom jeans, office tops, cardigans, and tees, all starting from P250 (~USD4.85).
---
7. Picnic Mood (@picnicmood) – chic office wear
---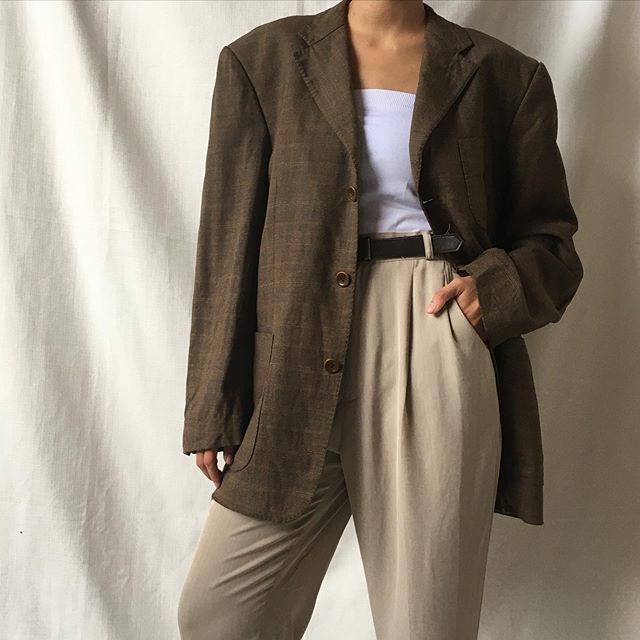 Image credit: @picnicmood
Working a 9-5 job shouldn't stop anyone from going full fashown. Picnic Mood's clothes are perfect for the working woman who needs to stick to a dress code but still wants to dress up in style.
They have slacks or pants from P450 (~USD8.74) and blouses from P300 (~USD5.82), all of which you can dress up or down depending on the rest of your outfit. So no matter what dress code your office has, from semi-casual to informal, there's an outfit here for you. The oversized blazers – making a comeback from their '80s heyday – start at P500 (~USD9.71), and can keep you warm in your office that usually blasts the AC on high.
---
8. Mala Catalog (@mala.catalog) – printed polos
---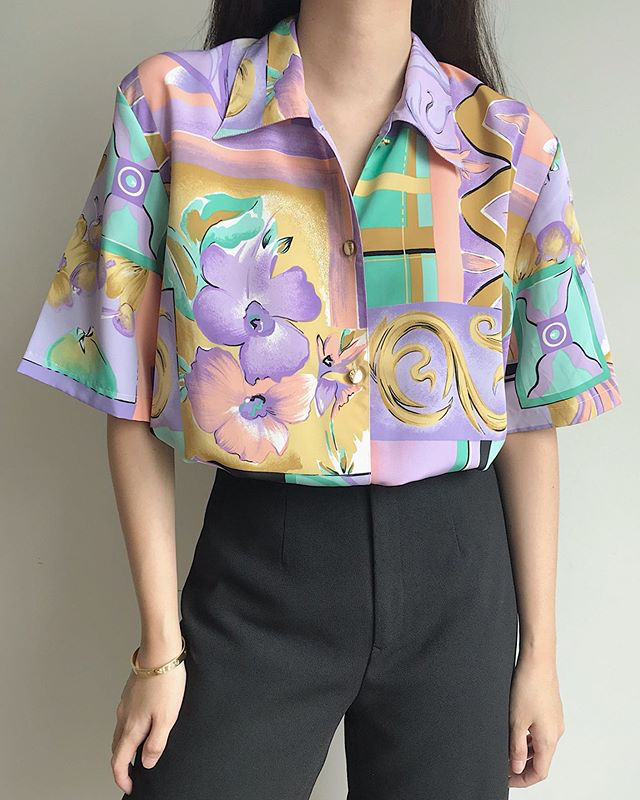 Image credit: @mala.catalog
One of the first things to come to mind when someone says "vintage trends" are the colorful, patterned, quirky retro button-downs of the past. This trend has made a comeback, and you can get such vintage button-downs at Mala Catalog.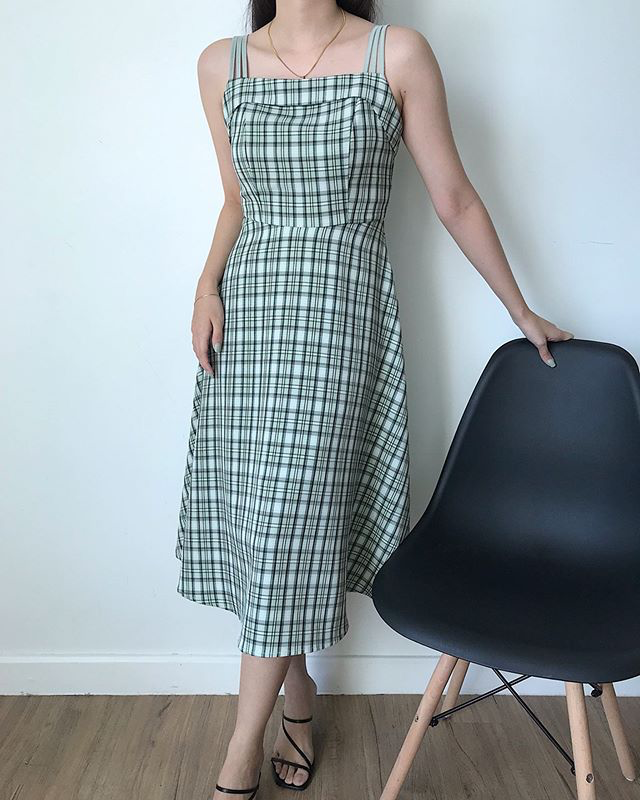 Image credit: @mala.catalog
Starting at P140 (~USD2.72), these button-downs will make you want to revamp your closet, as you can wear them to work, to a date, or on an errand day. The store also has other vintage finds, like plaid dresses and cropped halters for P200-P400 (~USD3.88-USD7.76).
---
9. Mellon Collie (@melloncollie___) – authentic Japanese pieces
---

Image credit: @melloncollie___
If you want to thrift in Japan but don't have the budget for a flight, shop at Mellon Collie instead. The clothes, bags, and accessories being sold here all come from Japan – the owner lives in Nagoya, buys from various shops there, and sells them here in the Philippines through her Instagram shop.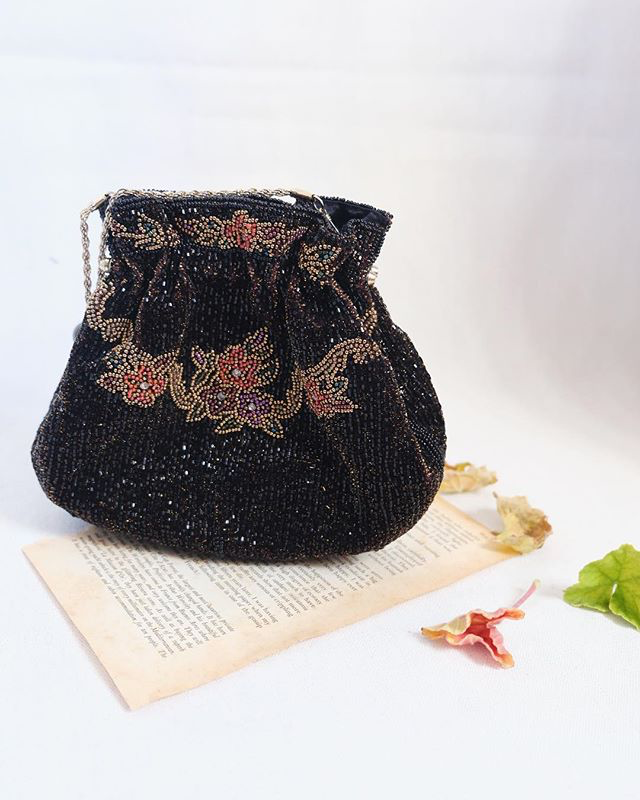 Image credit: @melloncollie___
You might think the products are expensive because they come from abroad, but the clothes are actually affordable, starting at P200 (~USD3.88). The bags start at P400 (~USD7.76) but the intricate designs are worth the price, especially since they're kept in mint condition. The shoes though, coming from high-end brands such as Ferragamo and Miu Miu, cost a little more, from around P4,000 (~USD77.66).
---
10. Wildflower Finds (@wildflowerfinds) – edgy fashion
---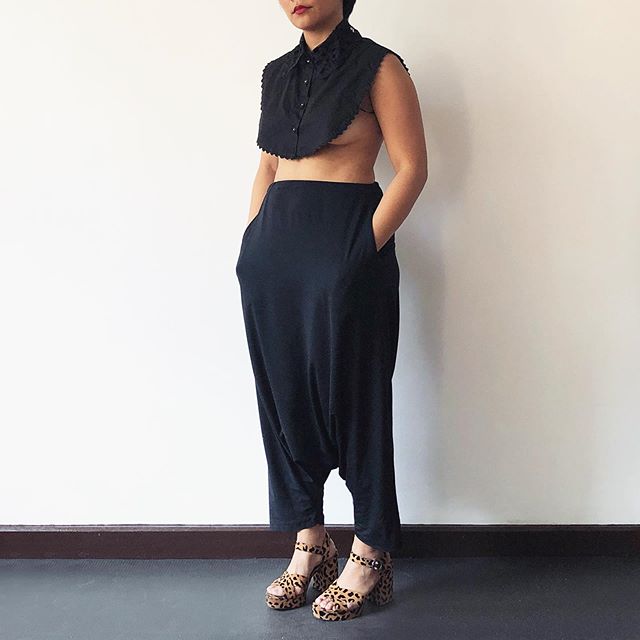 Image credit: @wildflowerfinds
Most stores stick to pretty, dainty, and trendy options, which are timeless, but for those who are a little more daring, Wildflower Finds will help you make an impression at your next ball or party with their fashion-forward wear.
From the loudest prints to the oddest silhouettes, this store will make you want to keep scrolling for more to see how much more extravagant their clothes can get. The prices aren't too bad either – basic pieces such as shirts and dresses cost around P500 (~USD9.71), akin to buying off the rack.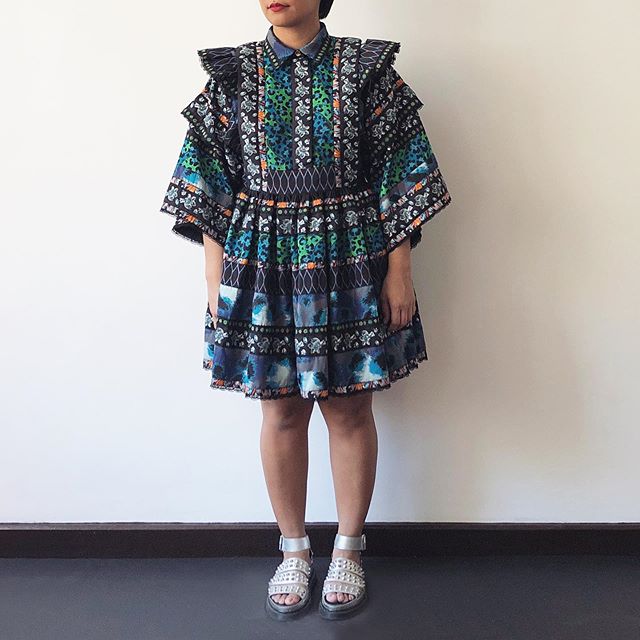 Image credit: @wildflowerfinds
Occasionally though, you'll find a collector's item, such as this Kenzo x H&M Samurai Dress, which costs a whopping P16,000 (~USD310.64). If you're one to look out for limited edition items, you might just find them here. 
Another draw is their plus-sized model – showing you that this is one of the very few IG thrift stores that has someone plus-sized model their clothes, and we're all for equal body representation.
---
11. Souvenir Vintage (@sou.ve.nir) – vintage accessories
---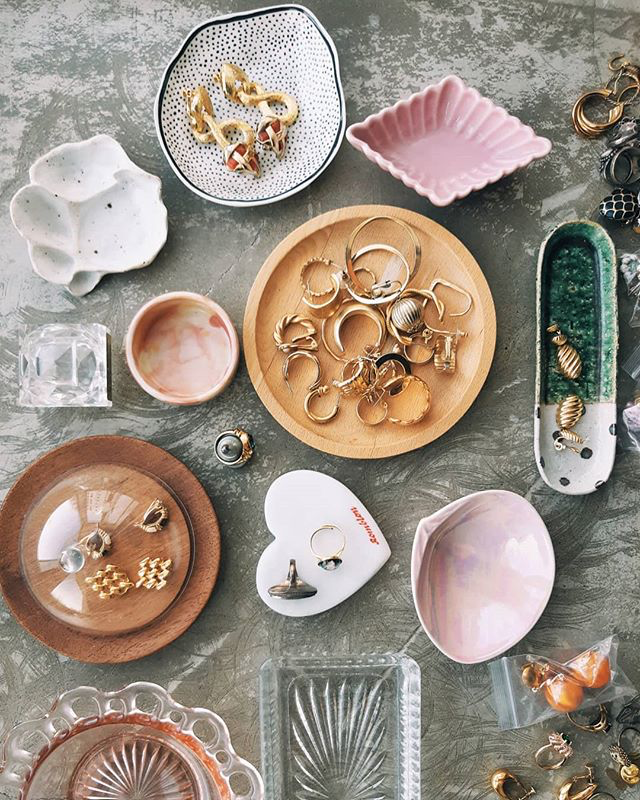 Image credit: @sou.ve.nir
Every piece of jewelry tells a story, and that much is true for Souvenir Vintage. The owner of this store, Samantha Potenciano, collects vintage jewelry from when she travels all over the world, so each one is special in its own way.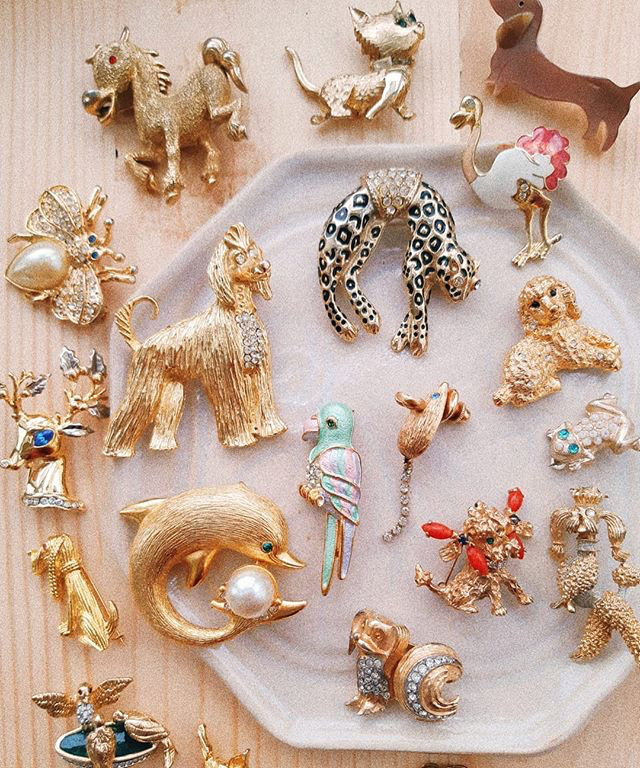 Image credit: @sou.ve.nir
A lady's choice of jewelry is also very personal to her style, and with the wide array of pieces this store has, from simple small earrings, to quirky pieces with animal pendants, to lavish ones with real gems and stones, you're sure to find something perfect for you.
The prices range from P1,500 to P3,000 (~USD29.12-USD58.25), which is around the price of these types of jewelry at a regular jewelry store.
---
Philippine Instagram thrift stores where you can ukay-ukay online
---
Sturdy quality, trendy styles, and cheap prices – there's not much more thrifty Pinoys can ask for from a store. Now, you can shop for all of that within the comfort of your couch. 
These Instagram thrift stores can help you fill up your closet without emptying your wallet nor harming our planet, and all you have to do is to start scrolling.
Also check out:

---
Cover image adapted from: @mala.catalog, @picnicmood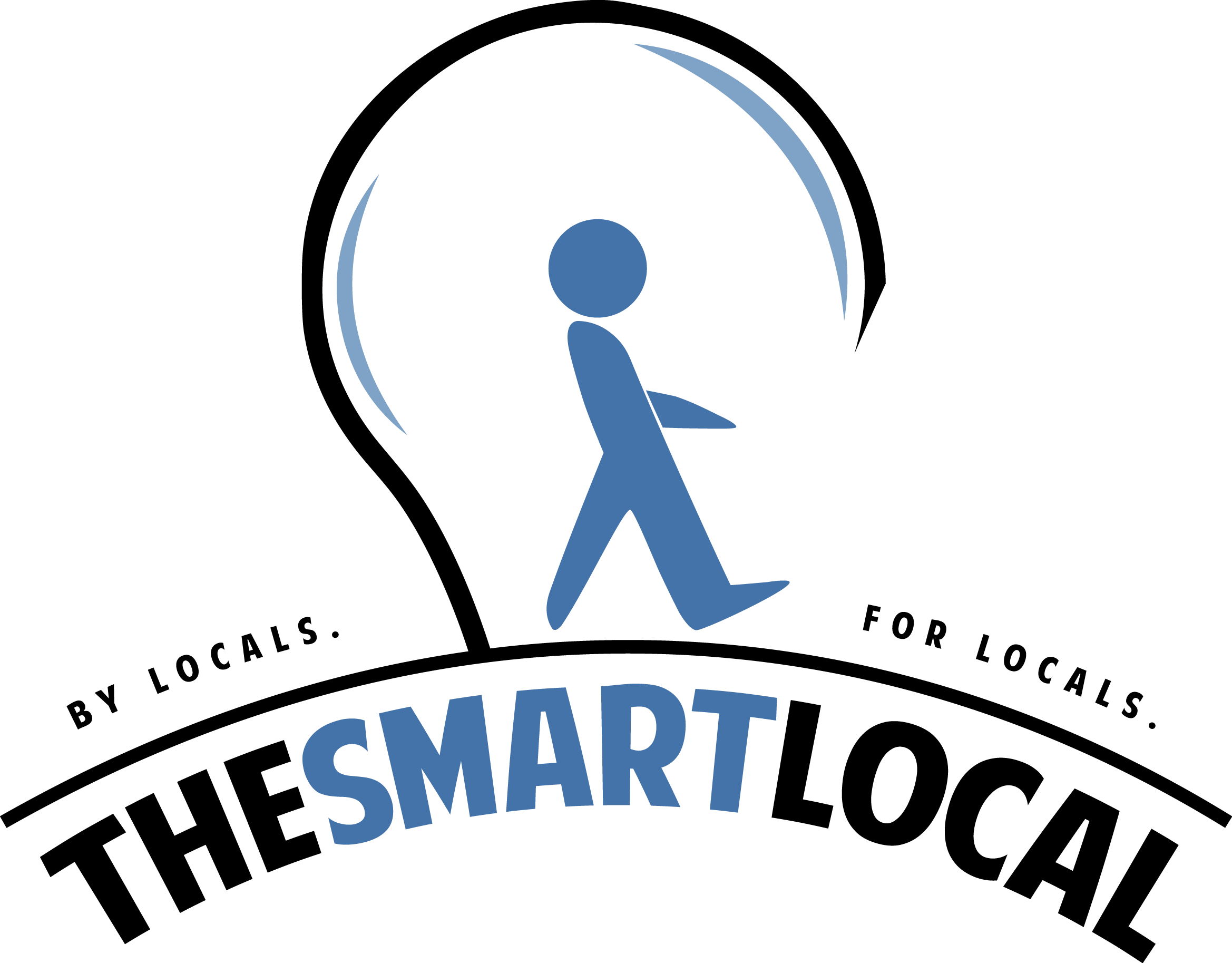 Drop us your email so you won't miss the latest news.