Villas overlooking the sea

---
Santorini, Greece may be a dream destination for many Filipinos, but trips to Europe can cost a fortune. Good news for Filipino travelers, though – Vitalis Villas in Santiago, Ilocos Sur offers a budget-friendly alternative without falling short of the real thing.
The hotel has the iconic Santorini architecture pinned down, with white-and-blue buildings stacked on a hill overlooking the sea. It even looks like Santorini up-close, complete with narrow, cobblestone paths and adorable, tiny, blue gates at each villa.
---
S

wimming pools with a view of the sea
---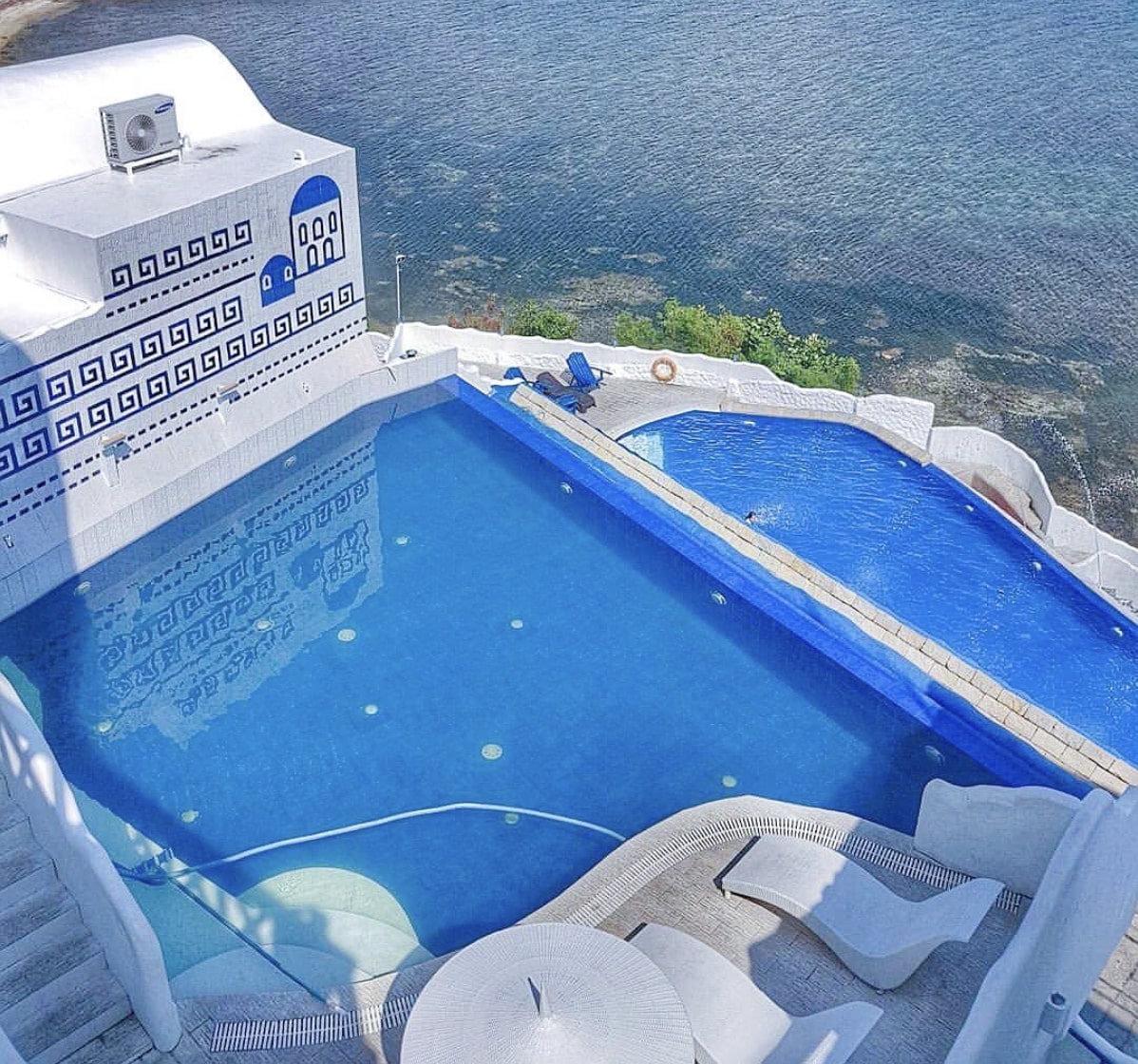 An aerial shot of two of Vitalis Villas' pools
Image adapted from: @vitalisvillas
Vitalis Villas has plenty of swimming pools for public access, some of which have a view of Santiago Cove and the West Philippine Sea.
If you want to take a quiet, uninterrupted dip in a pool and relax during your stay, you can book a villa instead of a hotel room. Vitalis Villas' two- and three-bedroom villas have private pools you can lounge in as you enjoy a terrific view of the sea.
To top this off, the place's white-and-blue rooms are also spacious, so you'll be sure to catch up on much-needed zzz's during your vacation. A night's stay starts at P6,970 (~USD139.22).
---
Activities at Santiago Cove
---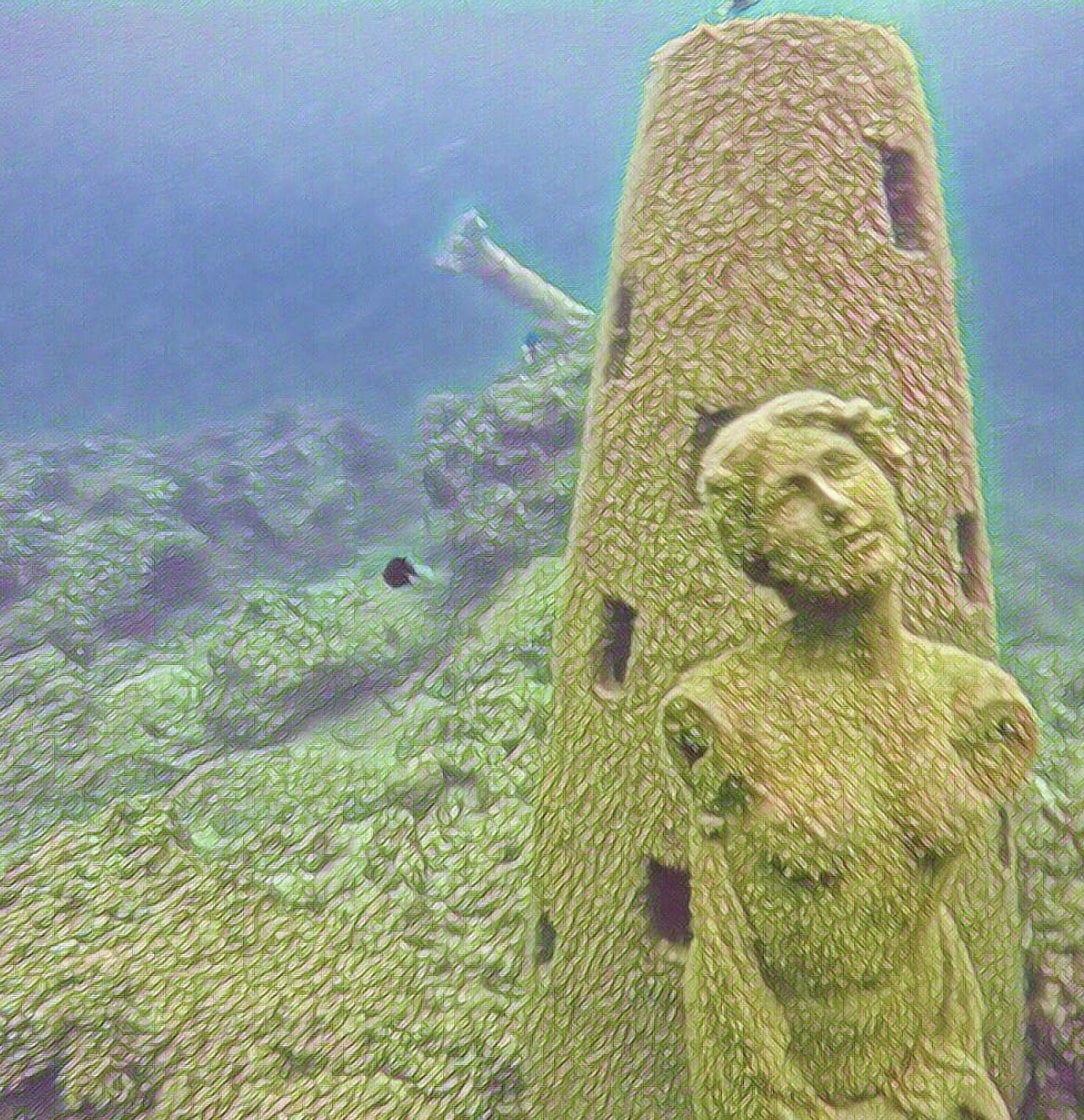 The artificial coral reef sanctuary at Santiago Cove is a perfect diving or snorkeling spot
Image adapted from: @vitalisvillas
For those who want to do more than just relaxing and taking travel photos, there is a myriad of activities you can do right below Vitalis Villas on Santiago Cove.
You can do water sports such as jet-skiing, waterboarding, and kayaking. For a fun group activity, you can ride a banana boat with family members or friends.
Santiago Cove also has an interesting artificial coral reef sanctuary where you can dive or snorkel. If you're an adrenaline junkie, you might also enjoy the 650m zipline over the pristine blue waters of Santiago Cove.
---
European cuisine at Petra
---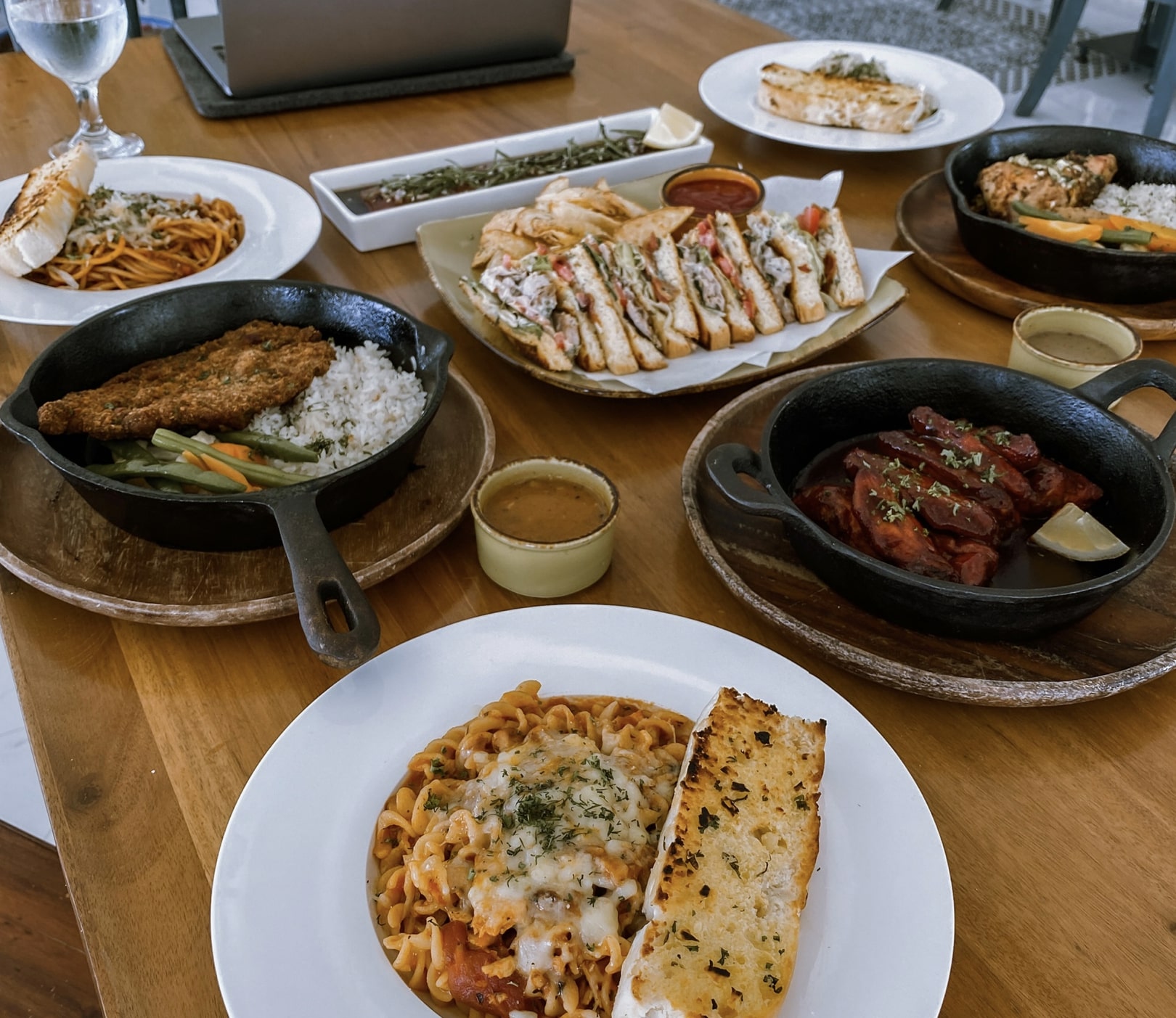 Different menu items from Petra restaurant
Image adapted from: Petra at Vitalis Villas
Vitalis Villas also offers a variety of European flavors at their restaurant, Petra. 
Their Creole chicken with roasted vegetables and skillet rice costs P320 (~USD6.39). They also have a selection of pasta for P250 (~USD4.99) and pizza starting at P600 (~USD11.98).
Petra's seafood dishes are a must-have, especially that the restaurant also boasts a sea view. A serving of mouth-watering fish tacos costs P220 (~USD4.39) while their juicy, grilled salmon costs P350 (~USD6.99).
For dessert, the restaurant offers olive oil pound cake, dark chocolate and sea salt panna cotta, and burnt coconut macaroons for P150 (~USD3.00).
---
Going to Vitalis Villas during lockdown
---
It's not a problem if you're planning to visit the hotel during the lockdown. As of the time of writing, the province of Ilocos Sur has its doors open for tourists from the NCR+ bubble and other areas under MGCQ and GCQ. 
Just present an ID, booking confirmation from a DOT-accredited travel agent, and a Tara Na! travel pass. MGCQ-area residents must present a negative antigen test while a negative RT-PCR is required for GCQ-area residents. 
For updated travel requirements, you can follow Vitalis Villas on Facebook or check out the Sure Ilocos Sur Facebook page.
Also check out:
---
Cover image adapted from: @vitalisvillas and @vitalisvillas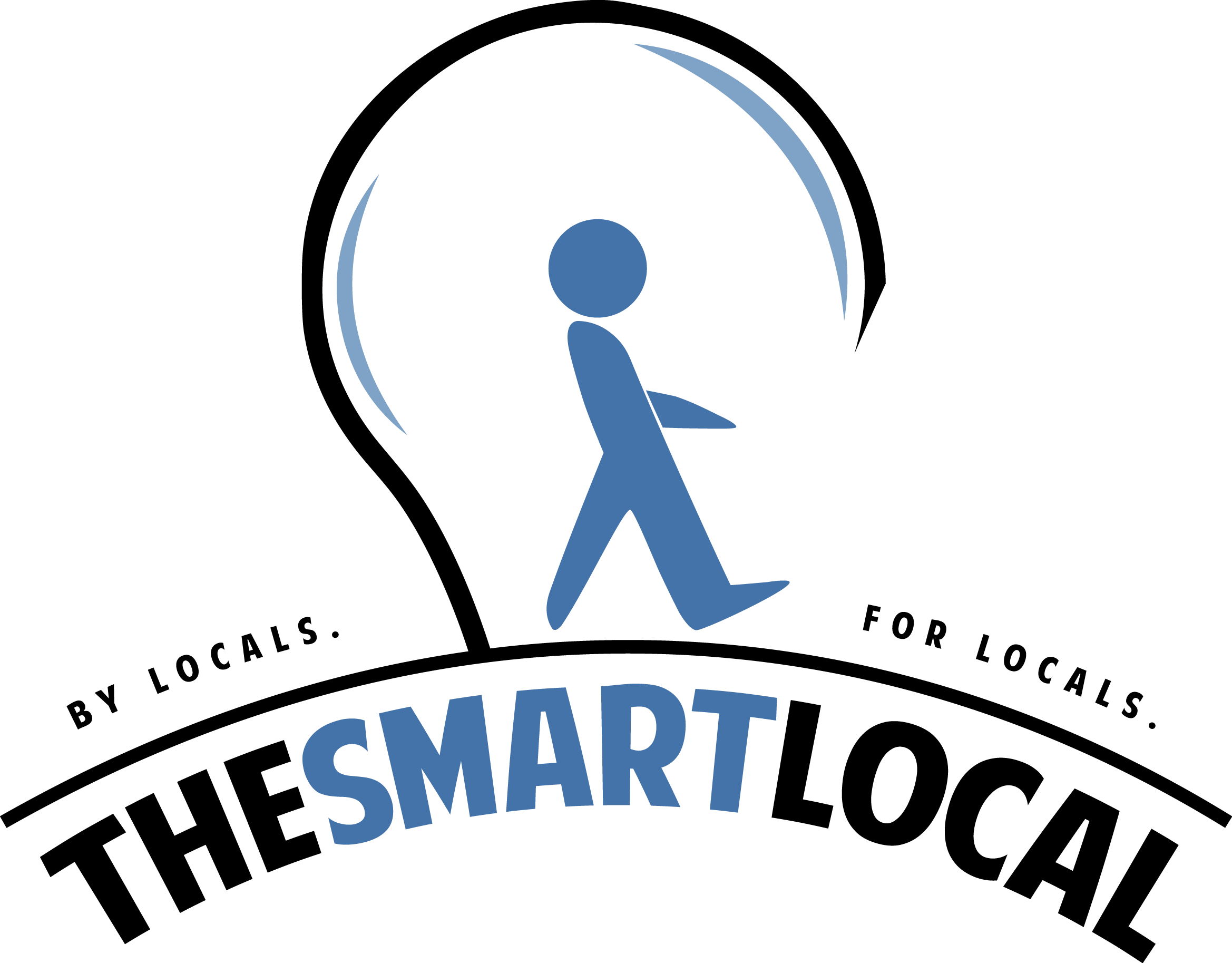 Drop us your email so you won't miss the latest news.