Haunted places in Manila
---
Horror stories are resurfacing in the spirit of Halloween season and most love a thrilling tale of ghosts that'll keep them up at night. At sleepovers, we always have that one brave friend who likes to tell horror tales that'll make us look over our shoulders.
Whether you're a thrill-seeker or just curious, here are 9 haunted places in Manila filled with scary stories that you can retell to your scaredy-cat crew. Be forewarned: these are not for the faint-hearted.
---
1. Manila City Hall – the people you walk by here might be ghosts
---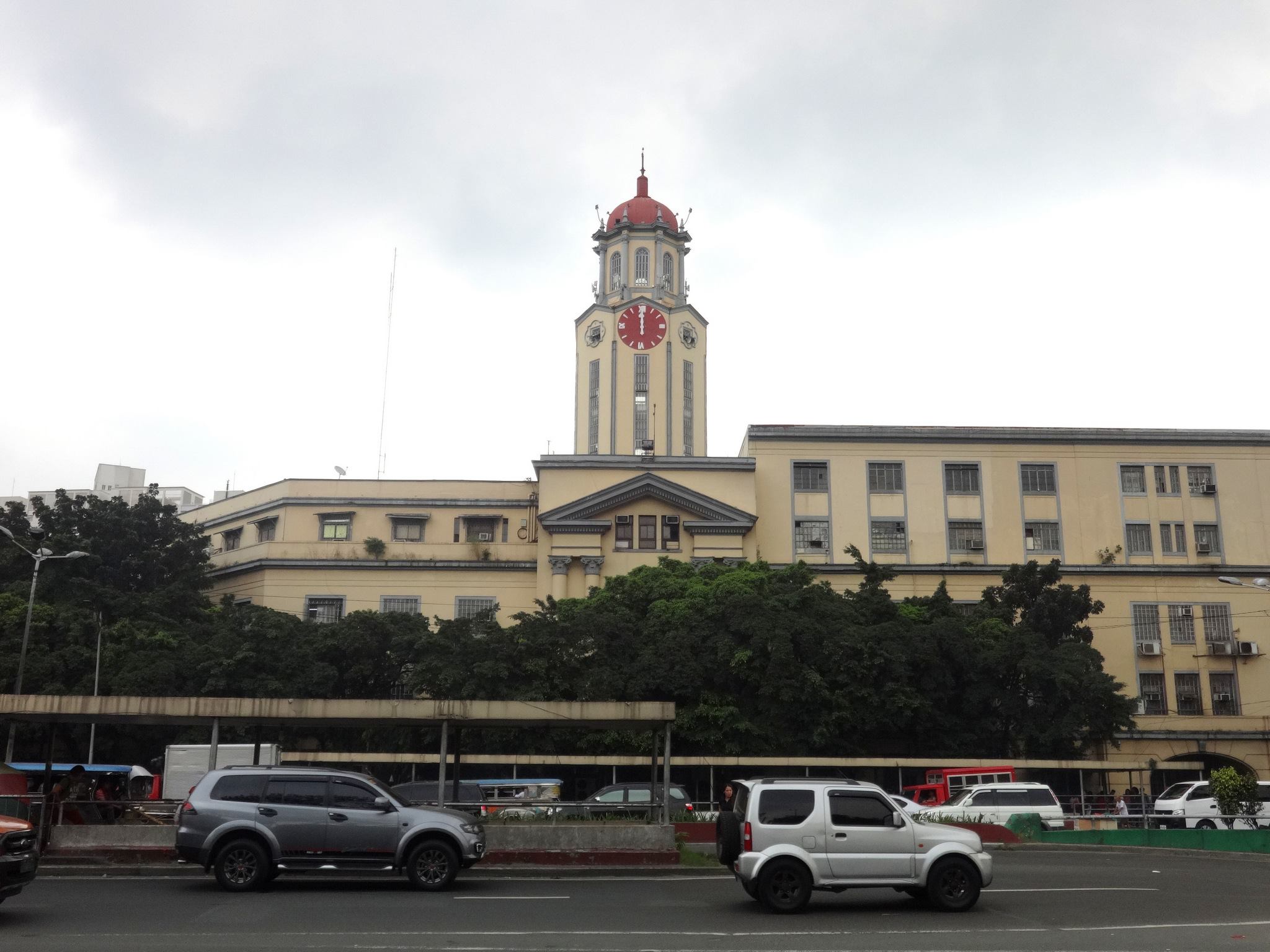 Image credit: Infinitri Creatives via Facebook 
The Manila City Hall in Ermita is one of the most common places that people go to for different kinds of transactions from paying taxes to arranging for health permits. However, most might not be aware that it's also believed to be haunted given its long-time existence.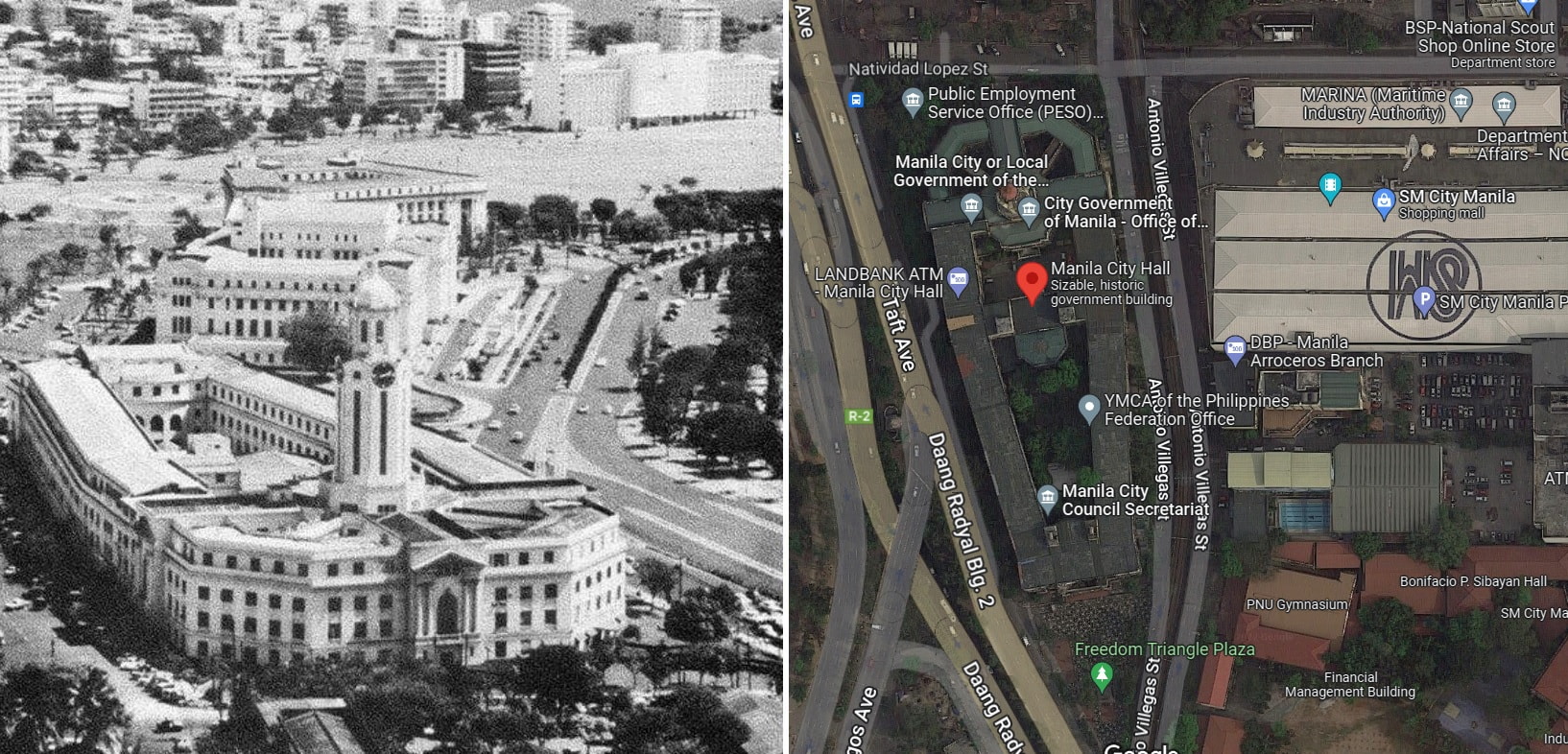 Manila City Hall back in 1960 and present
Image adapted from: TAGA GAPO KA BA? – Encyclopedia Olongapo via Facebook, Google Maps
Also, mysteriously, the building resembles the shape of a coffin when viewed from above.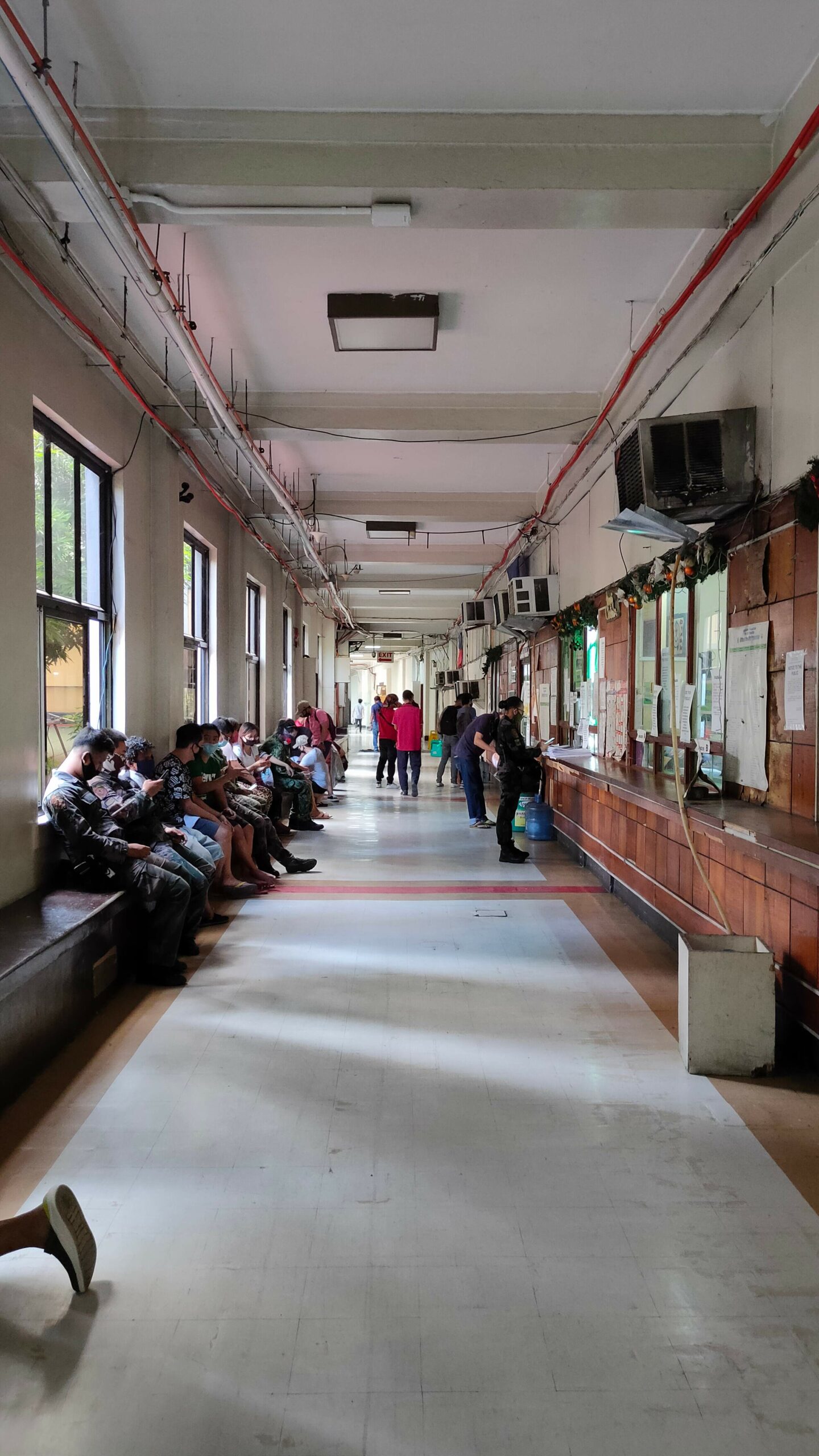 Image credit: John Dave Ronquillo via Google Maps
Many stories suggest that there are ghosts lurking through the hallways, elevators, and bathrooms at night. Even some employees here claim to have encountered some of them.
In one instance, a janitress who reportedly had the third eye and worked the night shift stated that she kept seeing ghosts passing by. Another employee was quoted as saying that a ghost had once played with him when he turned on his desk fan. One moment, the fan was facing him, then it was facing another direction the next.
Most of all, while people don't think much of it, some paranormal experts say that you might have already walked past a ghost if you've already been to the city hall.
Address: Padre Burgos Avenue, Ermita
Opening hours: Mon-Fri 8am-5pm (Closed Saturdays & Sundays)
Contact: (02) 8527 0972
---
2. Manila Film Center – unexplainable instances in and out of the film center
---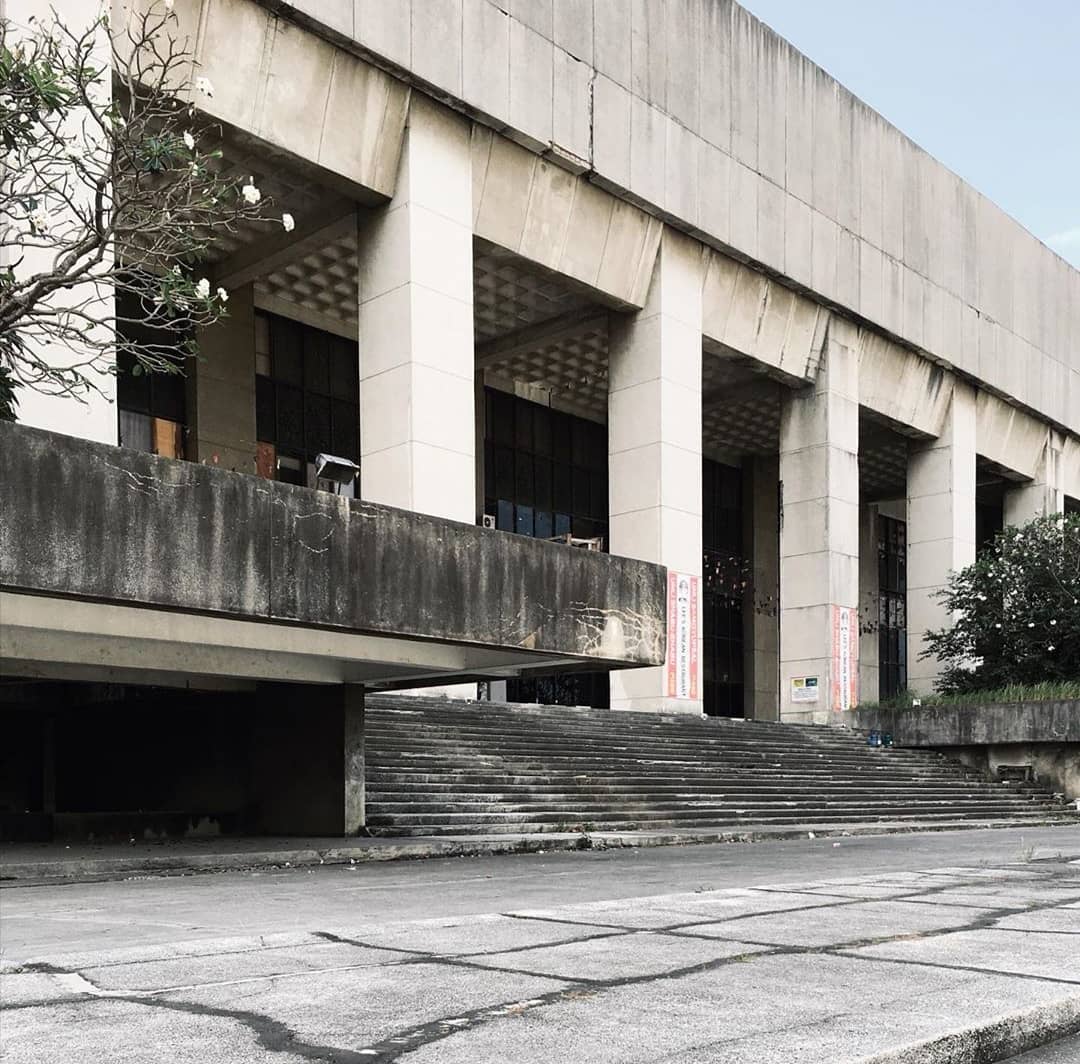 Image credit: Brutalist Pilipinas via Facebook
The Manila Film Center in Pasay City is considered one of the most haunted places in Manila, even the entire country, due to its tragic history. Back in 1981, the Parthenon-inspired film center was built in time for the Manila International Film Festival, an event that was meant to equal France's Cannes Film Festival.
With little time to prepare before the event was set to happen in January the next year, about 4,000 workers were hired to get the job done at an extremely quick pace. At around 3am on 17th November 1981, a piece of scaffolding from the fourth floor had collapsed and ended up falling on many workers. Unfortunately, this left them entrapped in the quick-drying cement.
Video credit: AmysCrypt via YouTube
Most accounts claim that 168 men died from this tragedy while some believe that only seven had died and the rest  survived. Regardless of which account is true, creepy incidents still ensued after the tragedy.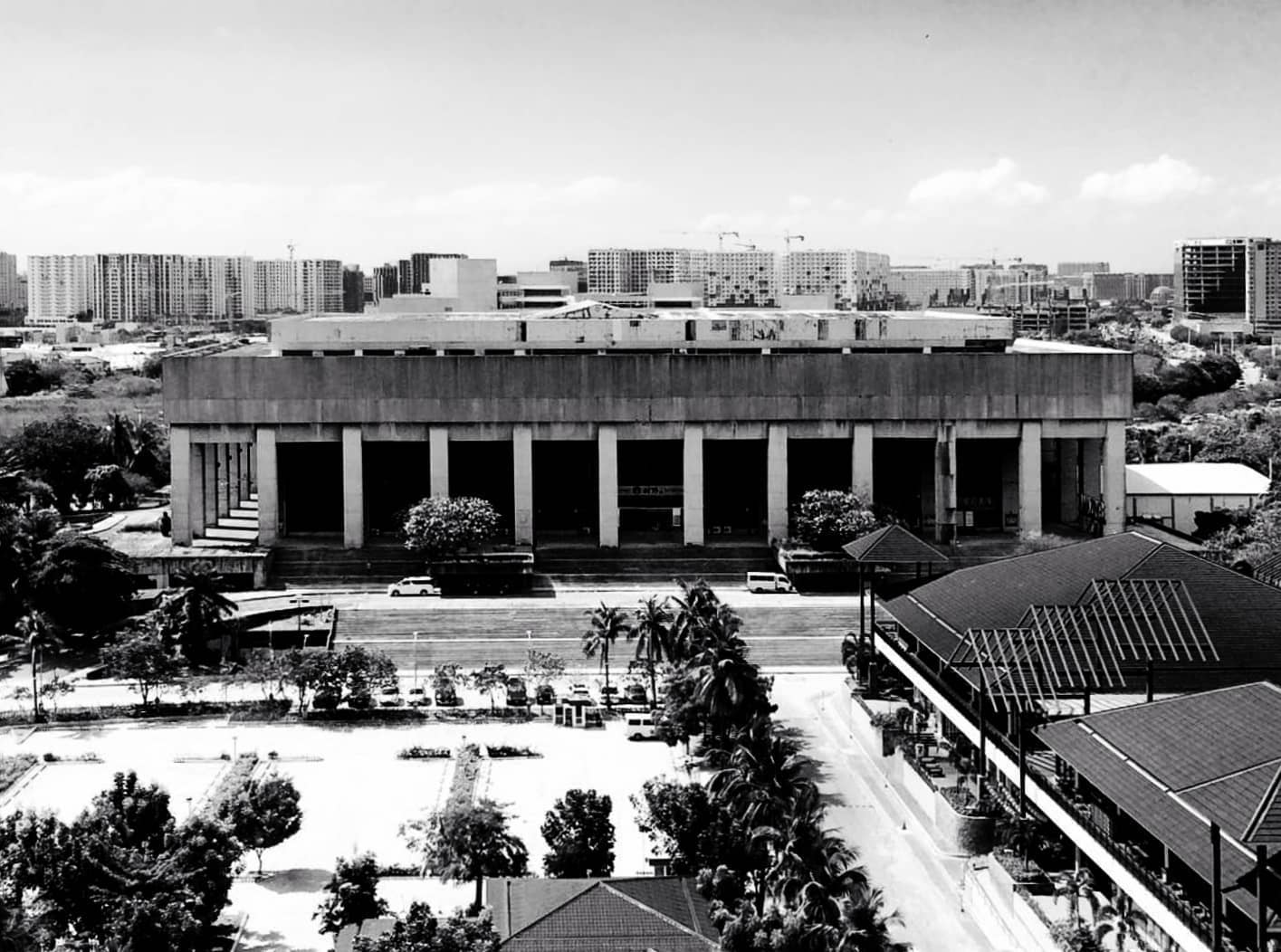 The building back in 1982
Image credit: Brutalist Pilipinas via Facebook
During the center's opening on January 1982, usherettes reportedly smelled something odd backstage followed by a cold breeze. It was believed that the victims' ghosts were the ones responsible.
To this day, the building has become more attractive to paranormal experts and enthusiasts as horror stories keep cropping up, from one of a disappearing lady in white hitching a taxi ride from the venue, to accounts of distant screams and cries for help.
Take note that you're free to walk around the building, but since it's abandoned, visitors aren't allowed to go inside due to some crumbling parts of the construction.
Address: CCP Complex, Pasay City
---
3. Ozone Disco – people caught in one of the world's worst nightclub fires
---
Video credit: @makingatruecrimerer via TikTok
Ozone Disco in Quezon City is another place believed to be haunted due to a terrible fire here that occurred in March 1996. It was known to be the worst fire to have happened in Philippine history and was counted as one of the world's worst nightclub fires.
Built in 1991, the relatively small nightclub had a limited occupancy of 35 to 40 guests. However, it still became popular, especially among students. 18th March 1996 marked the end of an academic year and the nightclub offered a promo for graduation season. Over 350 guests visited the club that night and unfortunately, not all of them made it out alive once the fire broke out.
At one point, sparks began coming out from the ceiling. Most of the people thought they were just special effects but just a few attendees left the premises. While the DJ at the time, Marvin Reyes, tried to warn people of what happened, technical equipment started shutting down, which led to a power outage.
Panic soon ensued among the guests, which led to a stampede towards the exit. Sadly, 162 people died that night and are now believed to be the ghosts and shadows wandering around the nightclub's location. After the tragedy hit, some people walking by the site claimed to have heard music playing and seen figures dancing to it.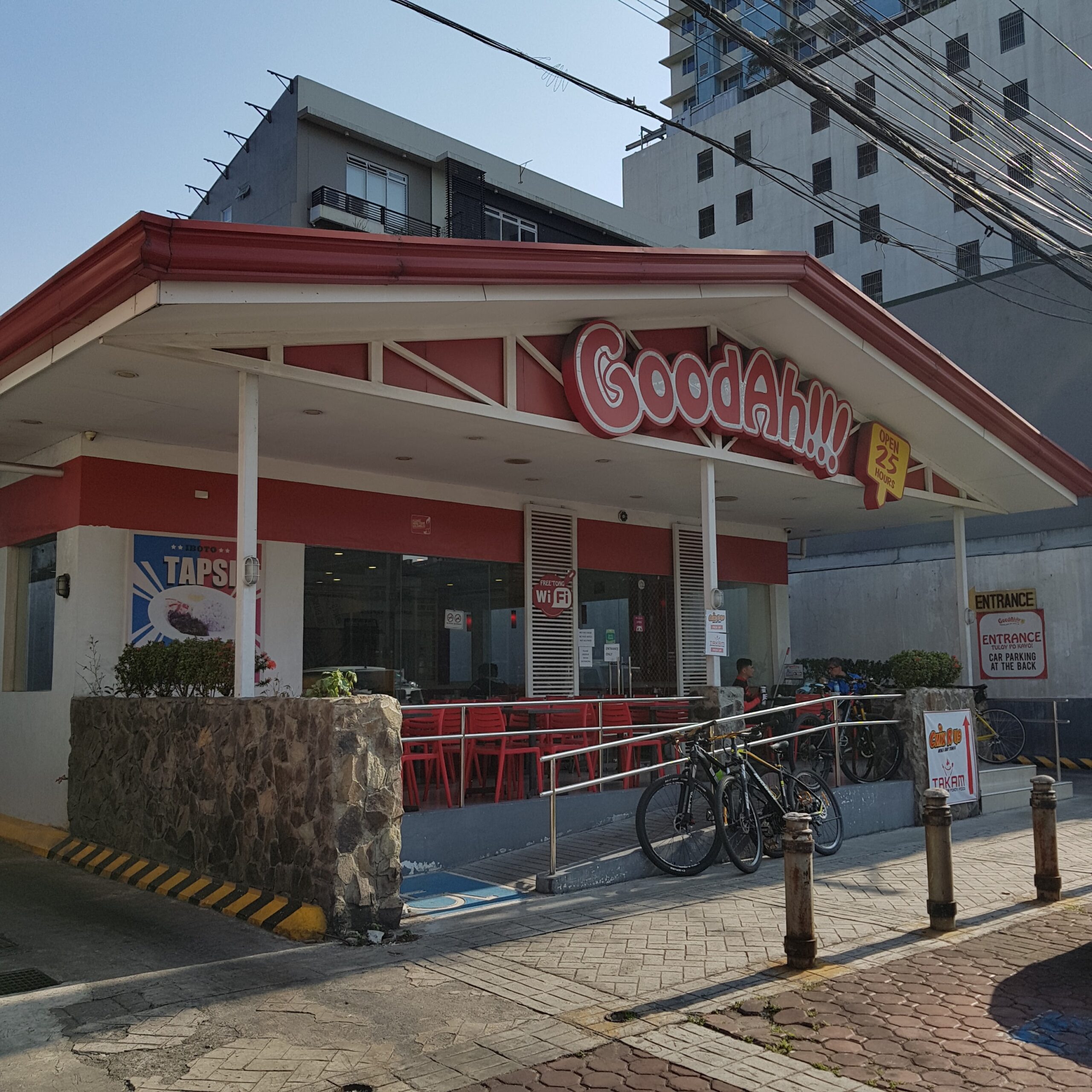 Ozone Disco's location was later replaced by celebrity host Boy Abunda's restaurant GoodAh!!!
Image credit: Mark Arce via Google Maps
Presently, standing in its place at 57 D Timog Avenue is GoodAh!!!, a Filipino-style fast food restaurant that's partly owned by TV host Boy Abunda. Despite the reputation of the location, some people frequent the restaurant due to its guaranteed quick service of rice meals and congee.
---
4. Fort Santiago – underground dungeon that held numerous World War II prisoners
---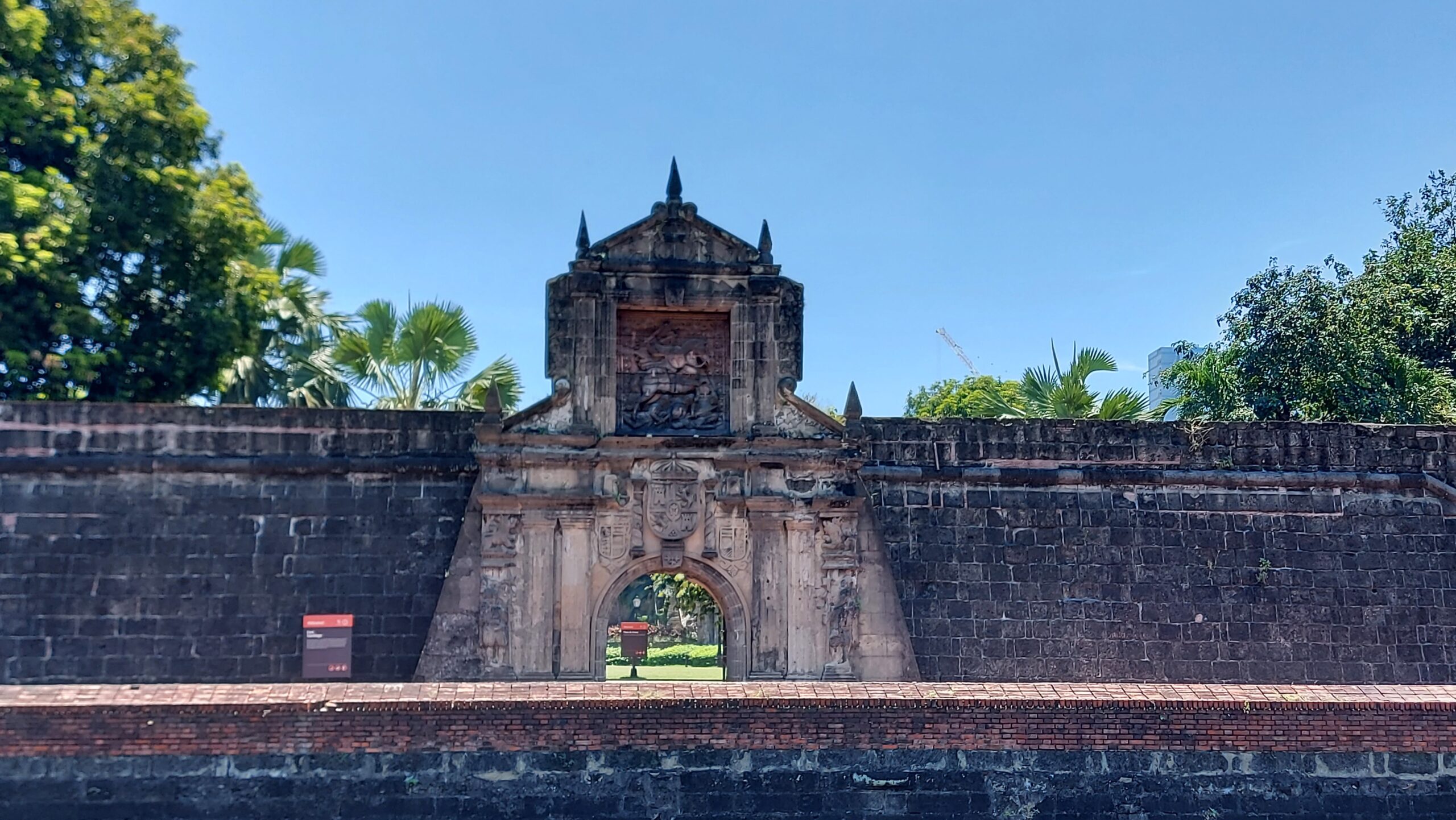 Image credit: Clence Matthew Santos Villanueva via Google Maps
Fort Santiago is a tourist attraction that most people visit in Intramuros to learn more about war history. However, some people also go to the fort to see if the ghost stories surrounding it are true. Being an ancient build, many believe it to be one of the more iconic haunted places in Manila.
Constructed in the 1500s, the fort was built for the newly established city of Manila during the Spanish occupation. Fort Santiago's underground basement was reportedly used for storing weapons. However, it was later turned into a dungeon for prisoners instead and then became a torture chamber as well during World War II.
Video credit: @coycxy via TikTok
Caretakers claim to have seen the national hero Jose Rizal marching towards his execution site or hearing his footsteps while some claim that ghosts of the incarcerated soldiers wander around at night.
When walking inside the dungeon, it's said that you'll be able to sense a cold, heavy feeling around you. If you're a paranormal enthusiast and want to give yourself a thrill, feel free to visit during their opening hours and see for yourself.
Entrance fee: P75 (~USD1.27) for adults | P50 (~USD0.85) for students and PWDs
Address: Intramuros, Manila
Opening hours: Mon—Fri 9am—7.30pm | Sat—Sun 9am—8.30pm
---
5. Starmall Alabang – eerie theaters
---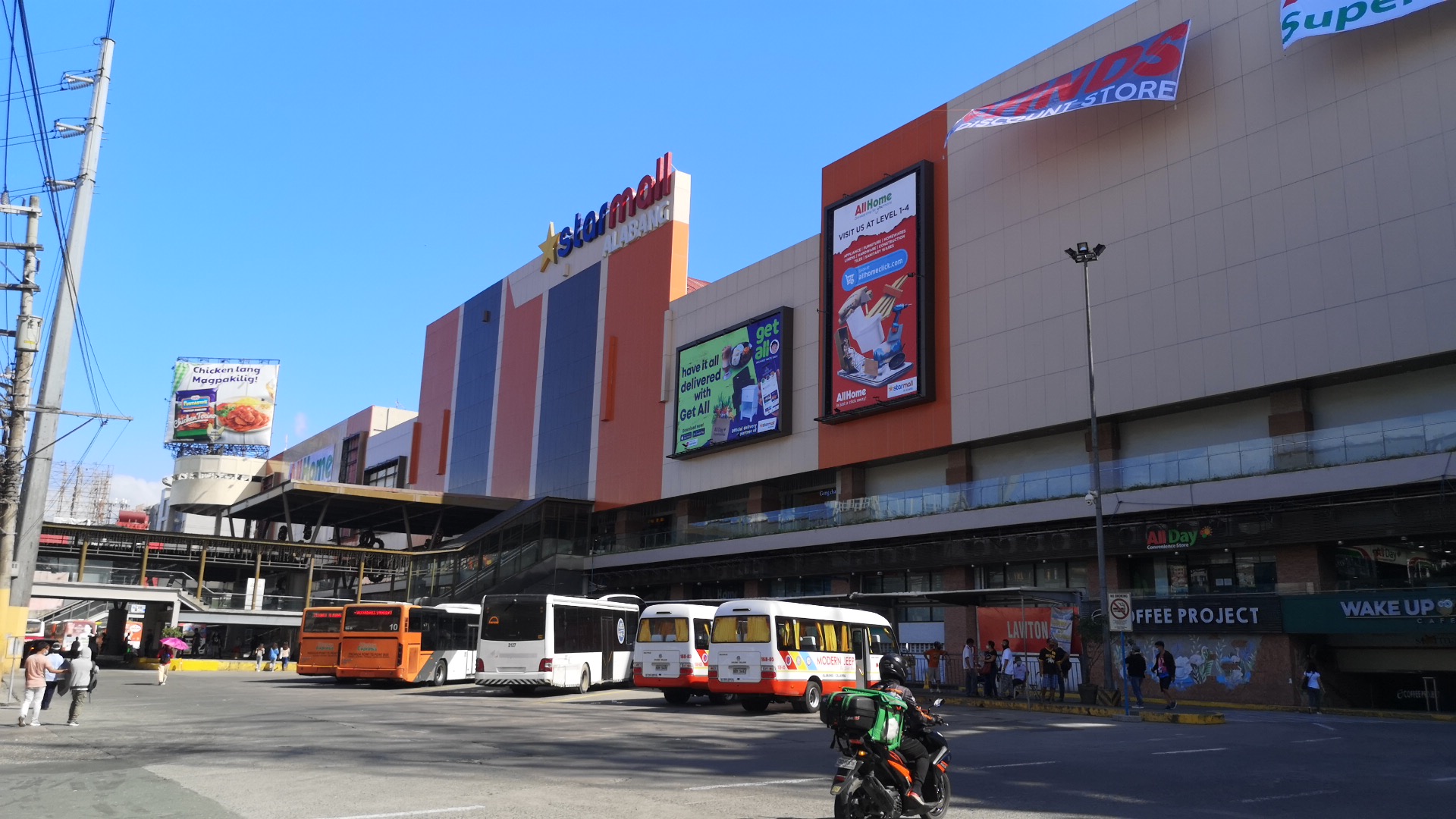 Image credit: Jan Vincent Francisco via Google Maps

Being on the site of a former cemetery, Starmall Alabang in Muntinlupa is an exploration hotspot for all paranormal enthusiasts. While many claim to have had hair-raising experiences in certain parts of the mall, most say that the theaters are what you should look out for.
Video credit: @aynacristobal via TikTok
According to many stories, the theaters feel packed with people as you'll see moving shadowy figures by the side entrances and exits, but in reality, it's often just you and a few others watching a film here.
There's another story of a security guard working the night shift who saw a group of men wearing a barong (traditional Filipino garment) and entering the theater. Closing time came, so the guard expected the men to come out. When they didn't, he looked around the area, but never found them and realized they had just disappeared.
If you're a brave soul wanting to see what the hype is about, invite a few of your friends and challenge yourselves to watch a movie here together till the end.
Address: S Luzon Expy, Muntinlupa
Opening hours: 10am—9pm, Daily
Contact: (02) 8771 1349
Starmall Alabang's Facebook page
---
6. Capitol Medical Center – haunted elevator that leads to the basement
---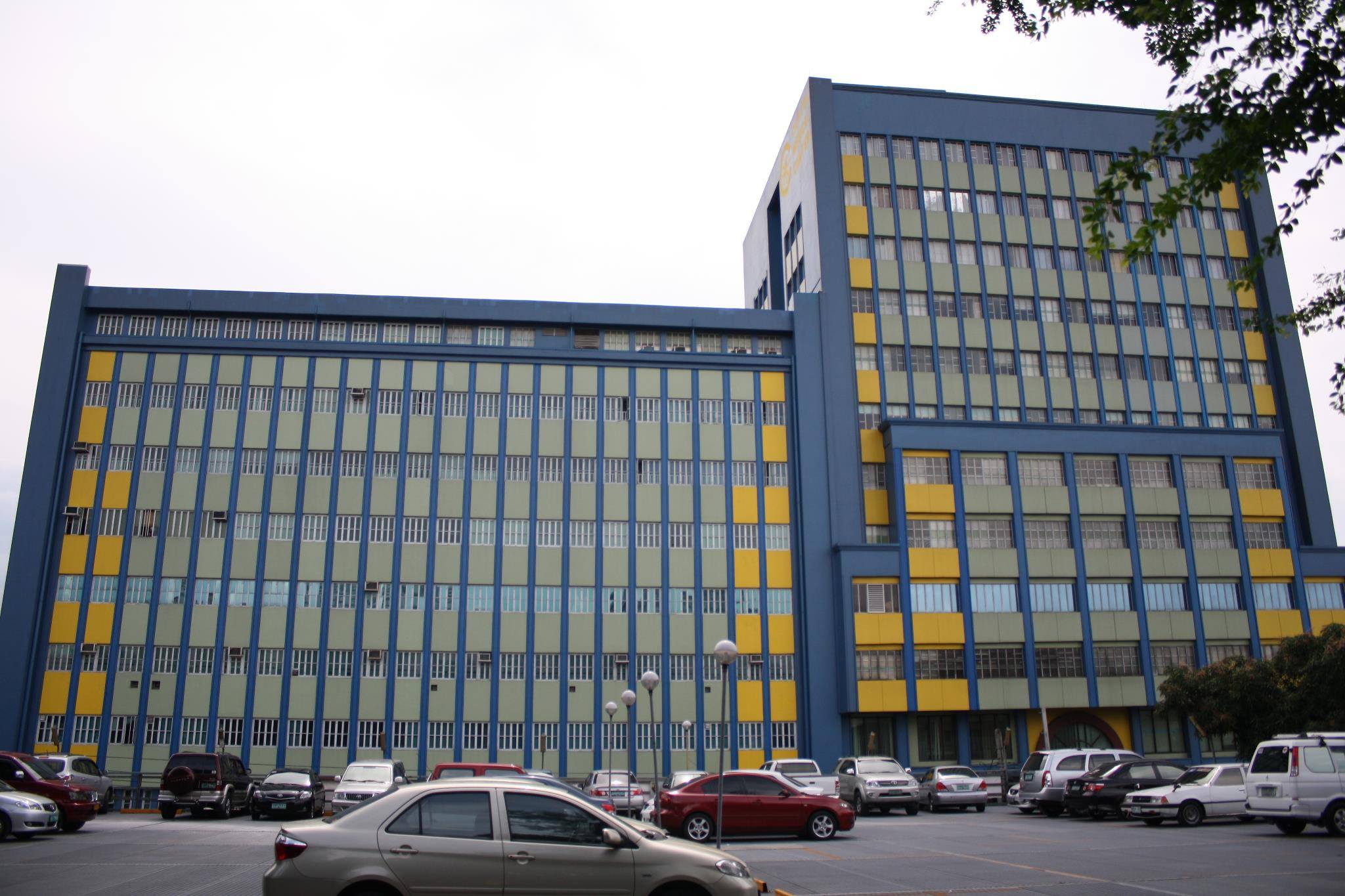 Image credit: Capitol Medical Center via Facebook
Besides old buildings, hospitals are also often perceived as haunted places due to the many patients that come and go over time. Capitol Medical Center in Quezon City is notable for its haunted elevator that nobody ever uses.
Video credit: @theresetiangco via TikTok
The story behind it is that one day, an orderly who had been distracted by a conversation unfortunately wasn't aware that an elevator shaft they were about to enter was empty. Stepping inside, the orderly sadly fell to their untimely death.
Years later, unbeknownst to a man named Kevin Sandiego cited in Spot.ph, he, his father, and his sister took a ride in the elevator where the accident had happened.
They were supposed to stop on the second floor, but somehow, the elevator took them all the way down to the basement. After getting out, they saw a man out of nowhere and followed him, thinking that the man knew another way to get out of the basement. However, they immediately began to run back to the elevator when they shockingly witnessed the man walking towards a wall before vanishing completely.
After Sandiego and his family banged on the elevator doors and pushing the "up" button continuously, the doors finally opened and they were able to come back up, eventually telling a nurse what had happened. According to the nurse, the basement was a former morgue, implying that Sandiego and his family may have encountered a ghost.
If you go to this hospital for whatever reason, perhaps you might want to ask which elevators are safe to ride. After all, you wouldn't want to be accidentally taken to the basement.
Address: Quezon Avenue, Quezon City
---
7. EDSA-Magallanes Interchange – mysterious "Friday the 13th" incidents
---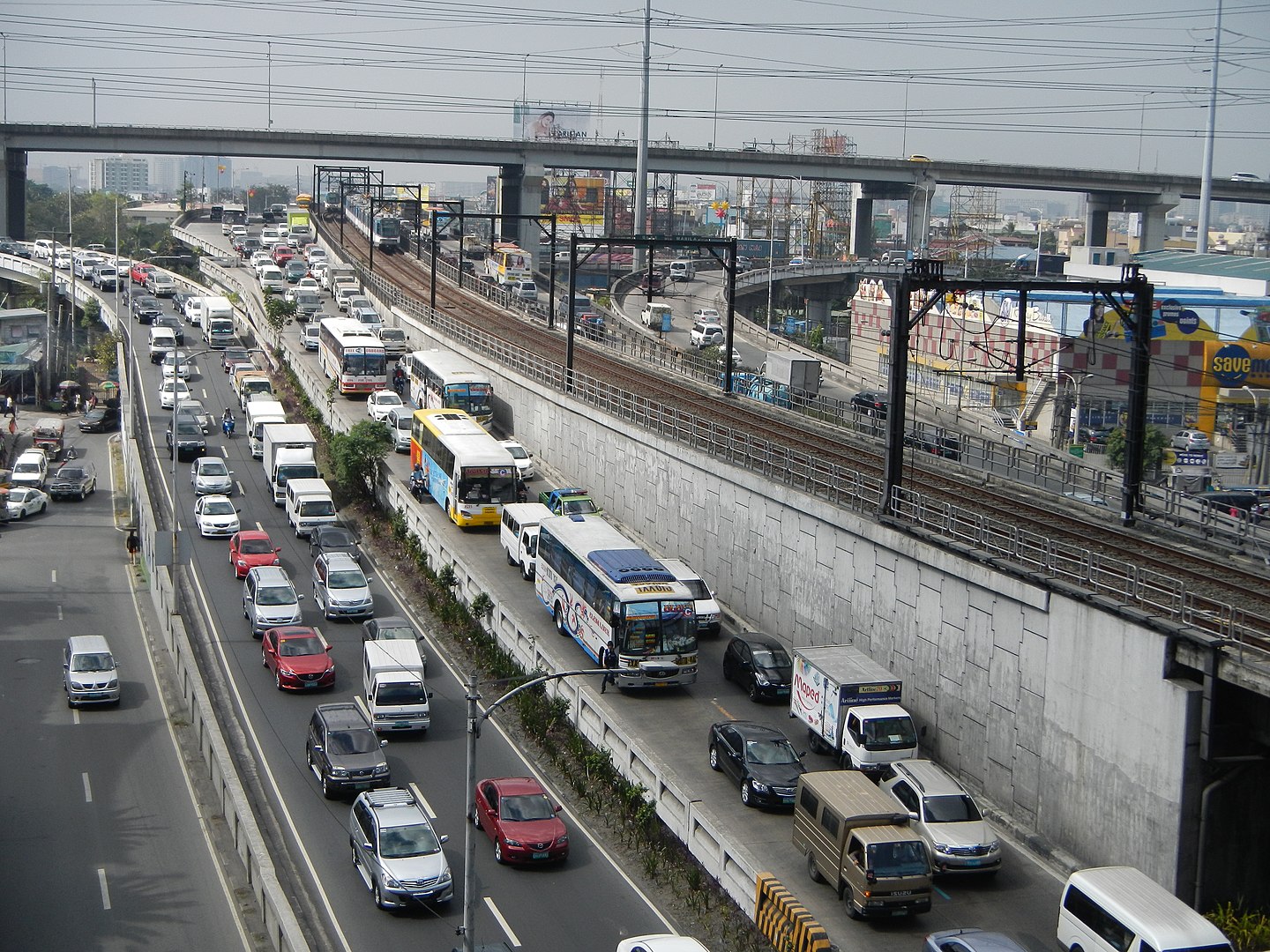 Image credit: Ramon FVelasquez via Wikimedia Commons 
The EDSA-Magallanes interchange in Makati isn't quite haunted, but there are a number of unlucky instances happening in the area that most people call "Friday the 13th" moments. The term refers to events that are bad omens which may not necessarily happen on Friday the 13th.
Video credit: @aynacristobal via TikTok
Many people say that they've encountered serious hit-and-runs from motorcycles and other vehicles here. But also, there are incidents where motorcyclists have fallen off the bridge above the tunnel and unfortunately passed away in the same area.
This is where the idea of human sacrifices for bridge or structure durability comes from, which left TikToker Ayna Cristobal speculating that maybe, these "Friday the 13th" incidents aren't a coincidence after all.
However, some witnesses joke about these unlucky moments, claiming that they may have been in a mirrored universe when they saw an officer wearing his embroidered name the other way on his uniform. And some may have just been purely unlucky with traffic.
Nevertheless, if you're driving through the EDSA-Magallanes interchange, always proceed with caution and drive safely.
Address: Makati
---
8. Manila Central Post Office – a Japanese garrison in World War II
---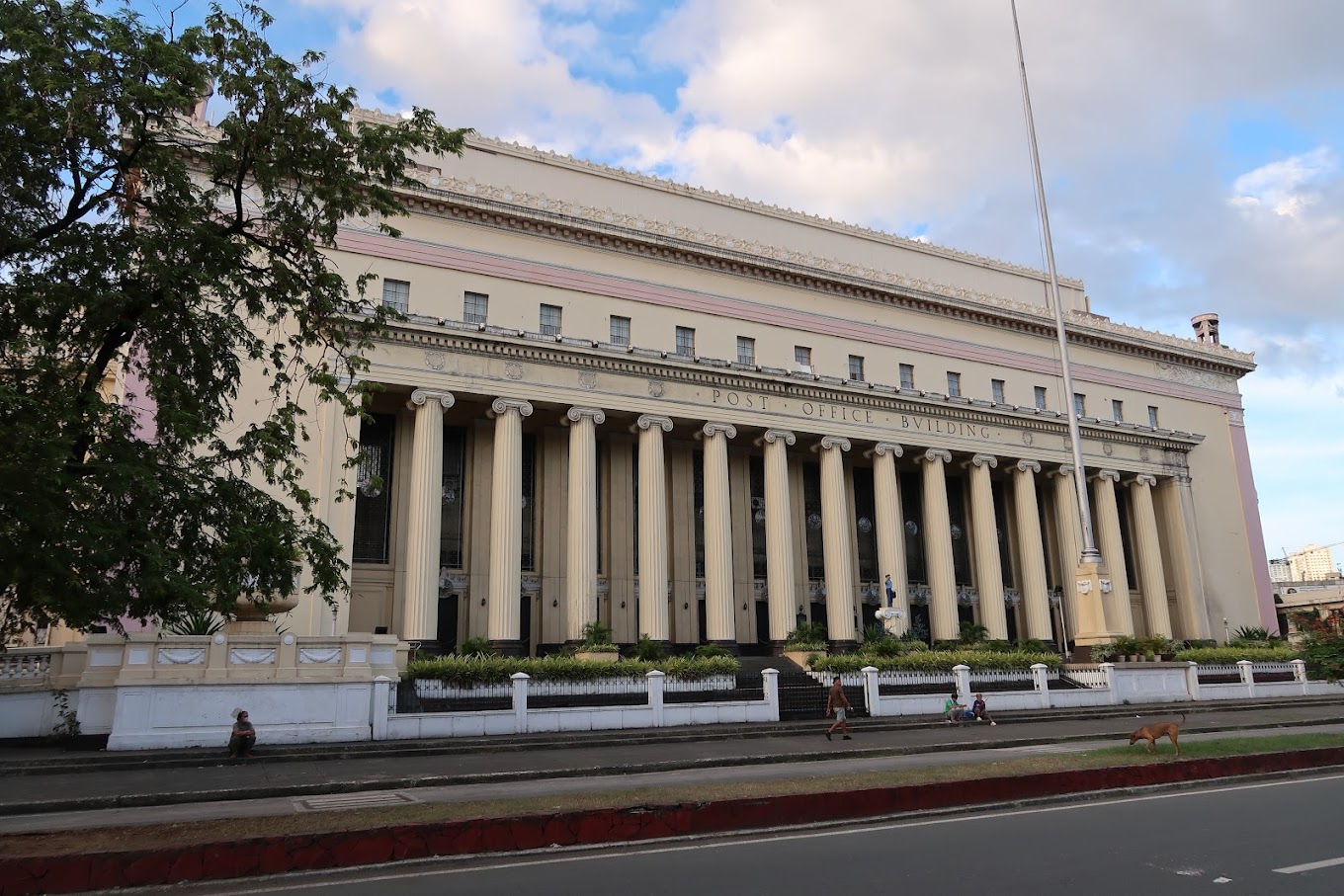 Image credit: hma1024 via Google Maps
The Manila Central Post Office is another location that most people frequent without thinking of its haunting history. According to history, the building was said to be a garrison for the Japanese during World War II.
At the time, American soldiers submitted the building to open fire for two days. While the Japanese tried their best to defend themselves, the Americans eventually broke in and a blaze in the building ensued, where the Japanese met their deaths.
Stories say that many of the employees have experienced seeing ghosts, hearing unexplainable sounds, and having uneasy feelings as if someone was watching them. One of them even had an experience with a poltergeist, wherein during one night shift, the employee would feel a hard smack to the back of his head. However, whenever he turned around and pointed a flashlight in the hallway, no one would be there.
Video credit: The Sun via YouTube
As of today, the building is temporarily closed as it had experienced another tragic fire in May that went on for seven hours before it was contained in the morning. Investigation on the matter is still on-going in order to know what caused the fire.
Address: Liwasang Bonifacio, Ermita, Manila
---
9. Philippine National Bank, Pasay – 5th floor used to be a morgue where exorcisms were performed
---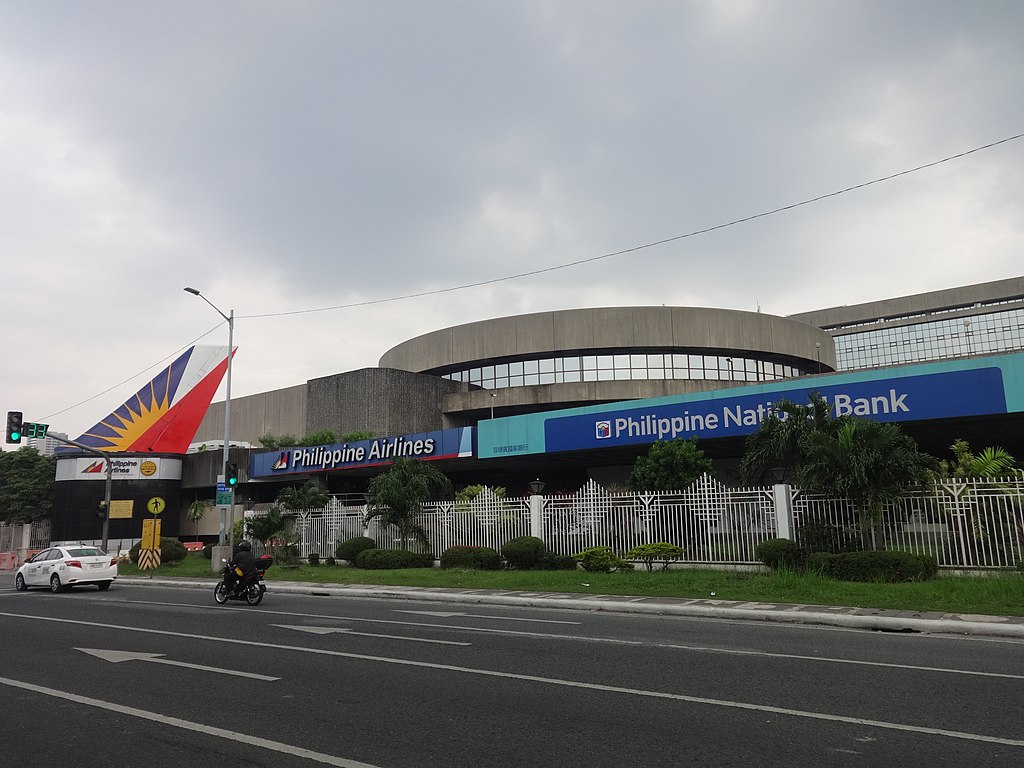 Image credit: patrickroque01 via Wikipedia
If you have a knack for exploring eerie locations, you can add the Philippine National Bank (PNB) in Pasay to your list of haunted places in Manila. Apparently, a tragic event had been associated with this location a long time ago.
Back  in 1985, the second and third floors of the Regent of Manila Hotel (now known as The Heritage Hotel Manila) went ablaze for eight straight hours. It was the fourth hotel fire that had occurred during that time period. According to reports, 16 to 25 people died that day.
This is where PNB came into play. During this time, the bank's fifth floor was used as a morgue for the deceased bodies from the fire.
Video credit: ScreamPh via YouTube
Because of its history, paranormal instances have reported occurred in the building. This led to a series of exorcisms performed on previous occupants during this period.
Furthermore, an anonymous former employee shared that during his working days in the building, he and his friends once decided to explore the fourth and fifth floors, floors that are now used only for storage. Finding nothing but wooden barricades, they decided to take the elevator back to the ground floor. However, without any prompting, the elevator suddenly stopped on the 2nd floor, as if to let someone off.
Later on, it was revealed by one of his friends that he saw a figure coming in the elevator with them and thereafter, stepped off the elevator on the second floor.
Address: Diosdado Macapagal Blvd, Tambo, Pasay
---
Haunted places in Manila
---
If you're looking for a good scare or spooky stories to tell before bedtime, these haunted places in Manila, with their eerie histories and spooky stories, are at your disposal.
Or if you're looking for an adventure this Halloween, why not ramp up the spook level and explore these haunted places in Manila yourself and confirm to us whether these stories are indeed true?
Also, check out our lists of haunted places in Baguio, haunted roads, bridges, and tunnels in the Philippines, and Filipino traditions on Halloween. For more reads like this, visit The Smart Local Philippines.
---
Cover image adapted from: John Dave Ronquillo via Google Maps, Brutalist Pilipinas via Facebook, and Ramon FVelasquez via Wikipedia
Article originally published by Jaya Fanoga on October 2022. Last updated on October 2023.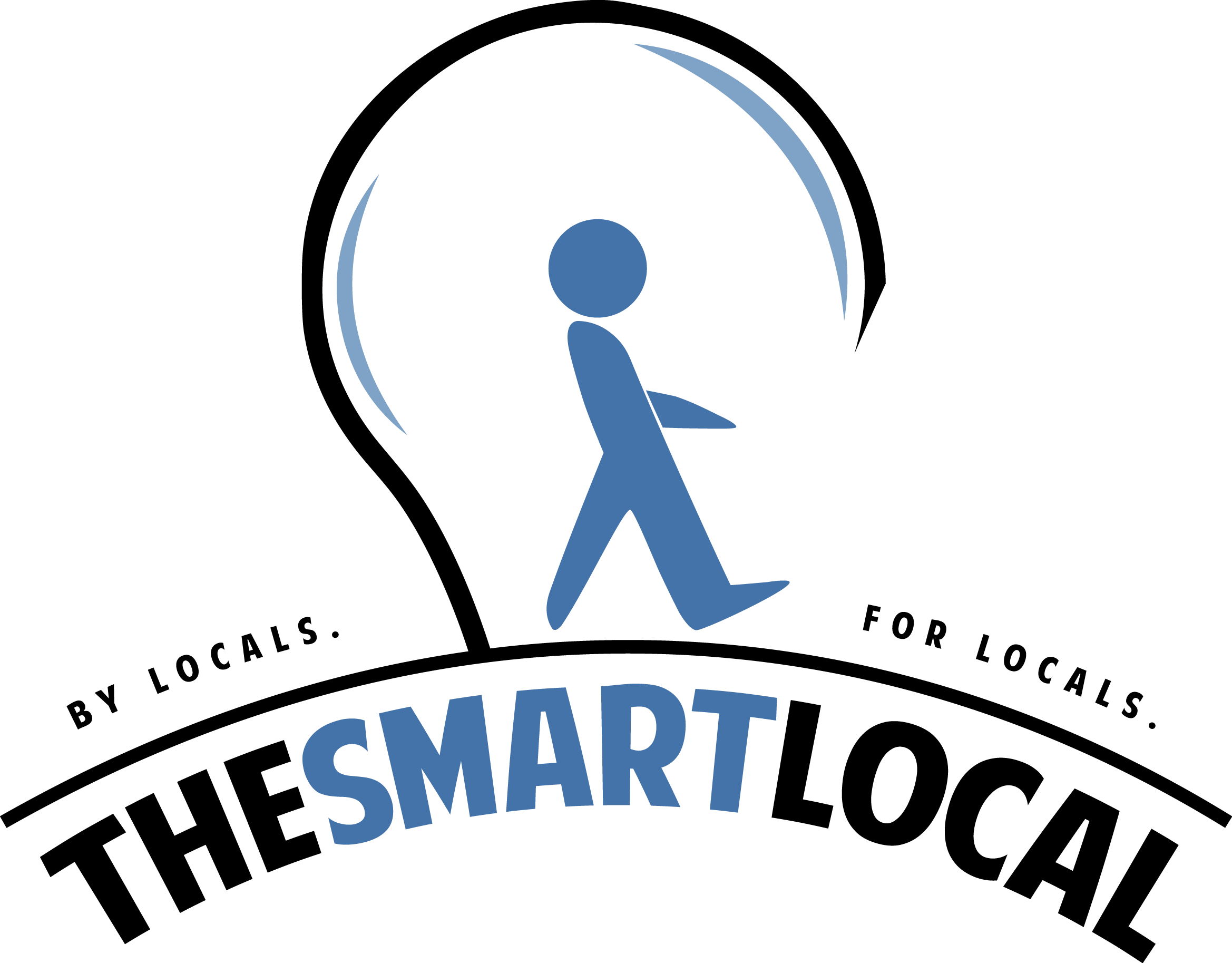 Drop us your email so you won't miss the latest news.