Local hair color brands
---
Hair dyeing lets you have fun with your hair and switch it up depending on your mood. However, it can genuinely be expensive to go to the salon to bleach, dye, and maintain your hair.
Thankfully, there are now several Filipino hair dye brands that give you non-damaging products without breaking the bank. We've compiled some of them in the list below, from hair dyes that costs P90 (~USD1.75) to a brand that's safe even for pregnant and lactating moms.
---
1. Technicolor MNL – 20 hair colors to choose from
---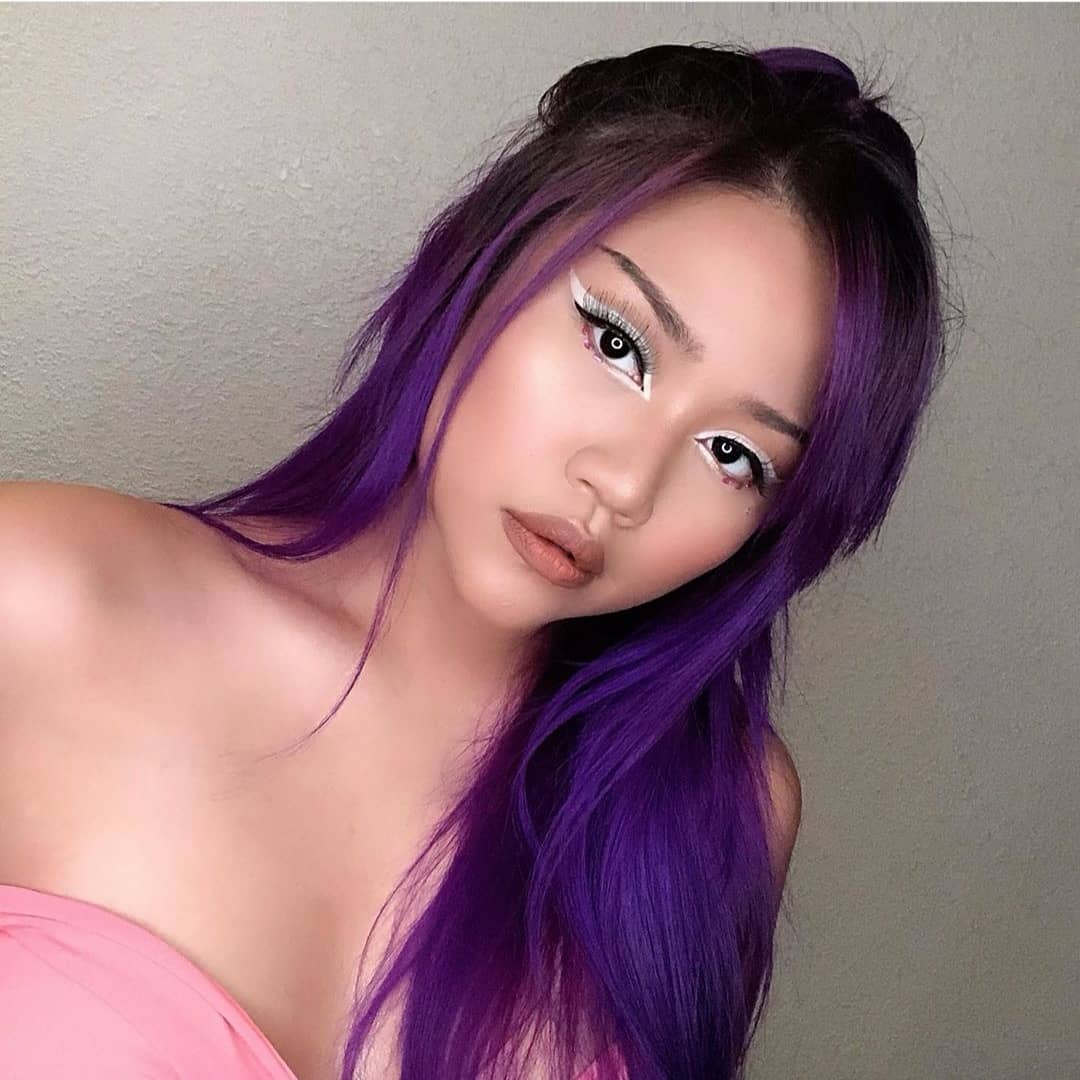 Ultraviolet
Image credit: @technicolormnl/@storvipim
For those who'd like to dye their hair every hair color, Technicolor MNL has over 20 different colors to choose from. These include six purple shades – ultraviolet, ash purple, ink purple, periwinkle, lilac, and orchid.
Allowing you to change your hair color as often as possible, their products are also affordable, starting at P90 (~USD1.75) for an 80ml pouch that can dye up to medium-length hair. They also have 140ml tubs if you have longer and thicker hair.
On top of these, their dyes contain no ammonia or peroxide so your hair doesn't get damaged but remains very pigmented.
Technicolor MNL also sells hair dye and bleach sets starting at P140 (~USD2.72). This includes hair dye, bleach powder, oxidizer or developer, and keratin repair treatment to make your hair smooth and shiny after the chemical process.
Get Technicolor MNL's hair dyes here.
---
2. Blee – sells hair color kits with mixing bowls, brushes, a hair clip, and more
---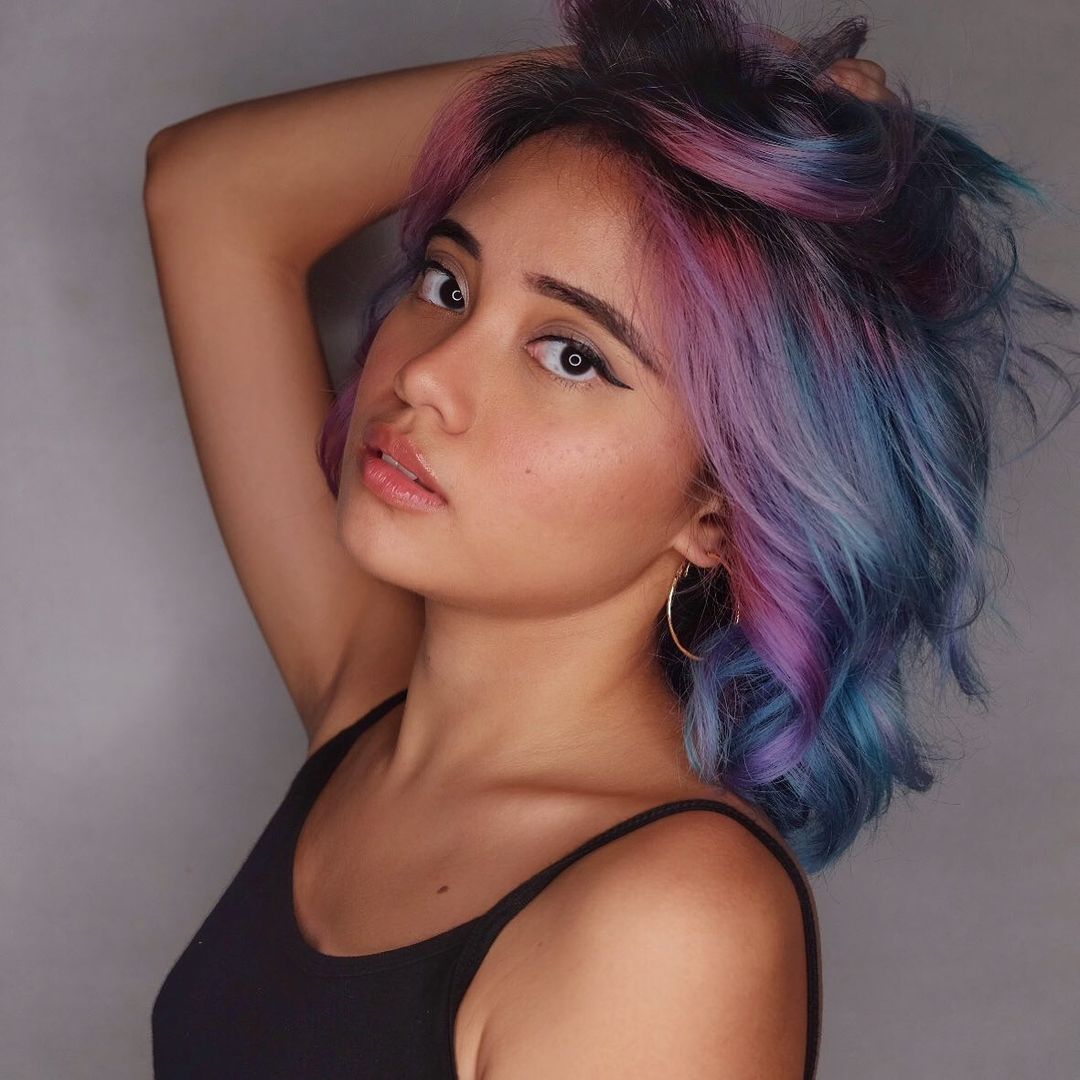 Teal and purple balayage
Image credit: @nina.rito
Blee offers complete hair color kits (P650, ~USD12.63) that contain more than just hair color, bleaching set, and toning shampoo. These also include a mixing bowl, brush, ear cover, gloves, shower cap, cape, hair clip, and hair tie, saving you from having to buy these tools separately.
As for hair dyes, Blee has 14 semi-permanent hair colors which are mainly reds, pinks, blues, and purples. To ensure your hair color's vibrance, a 130ml pot of dye (P265, ~USD5.15) is recommended for chin-length hair.
Their dyes don't contain ammonia or peroxide, preventing hair damage. Despite this, they can last on your hair for up to four weeks with proper care.
Get Blee's hair dyes here. 
---
3. Herani – safe for kids, pregnant women, and lactating moms
---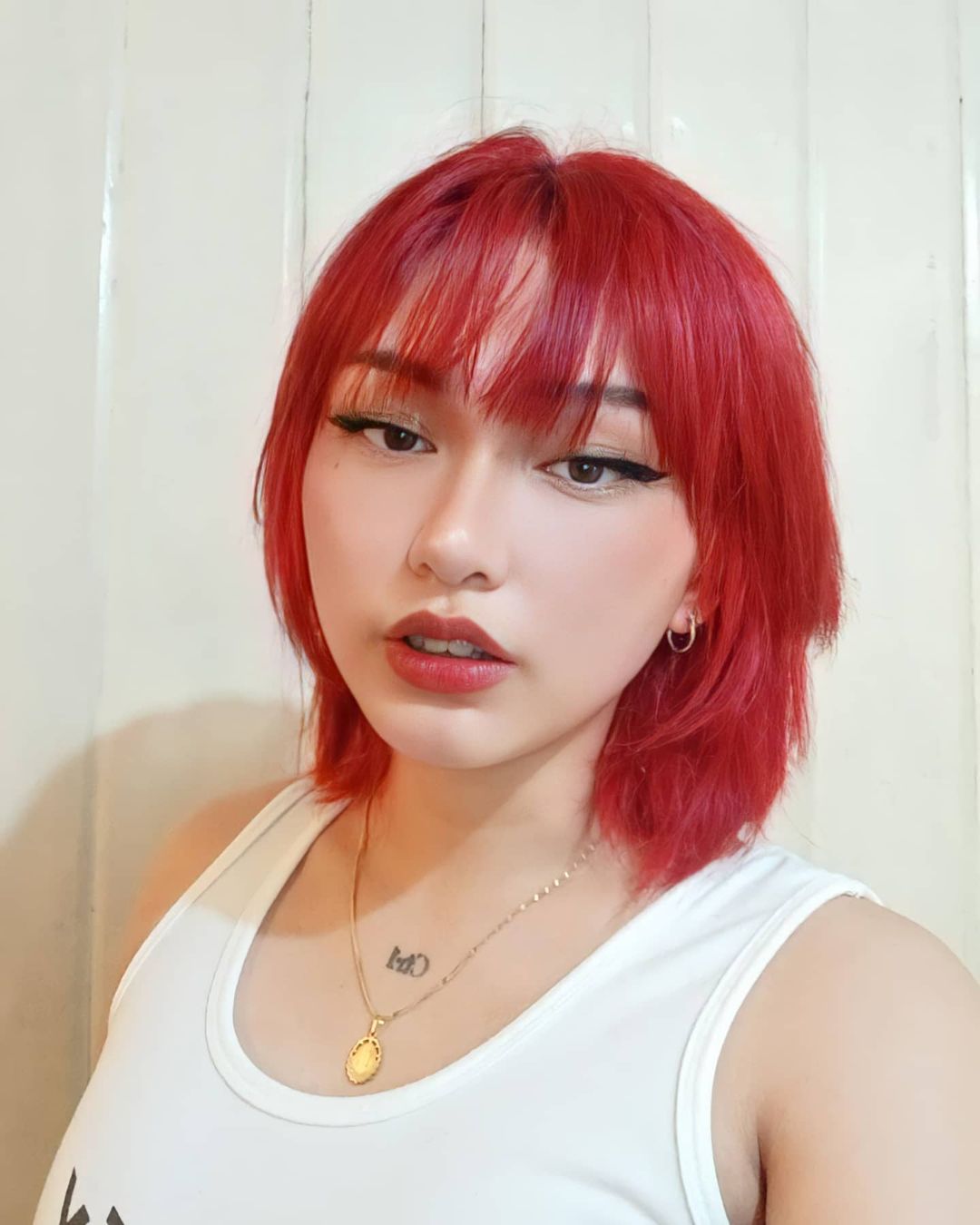 Hot Chili
Image credit: @888.aia
For cool moms and their kids, Herani hair dyes are vegan, cruelty-free, and ammonia-free, so they're safe for kids, pregnant women, and lactating moms. The brand also promises dye that doesn't dry out your hair and can be used on rebonded hair.
They offer 12 hair colors that come in 150ml tubs (P199, ~USD3.87) – each good for shoulder-length hair. The color lasts four to six weeks.
Due to the effectiveness of their Herani's hair dyes, these sell out fast at their official Shopee store. However, you may be able to get them from their many authorized resellers online.
Besides dyes, Herani also sells P279 (~USD5.43) bleaching sets that include 9% or 30-volume developer and bleaching powder.
Get Herani's hair dyes here.
---
4. Let's Dye It MNL – smells flowery and leaves the hair soft
---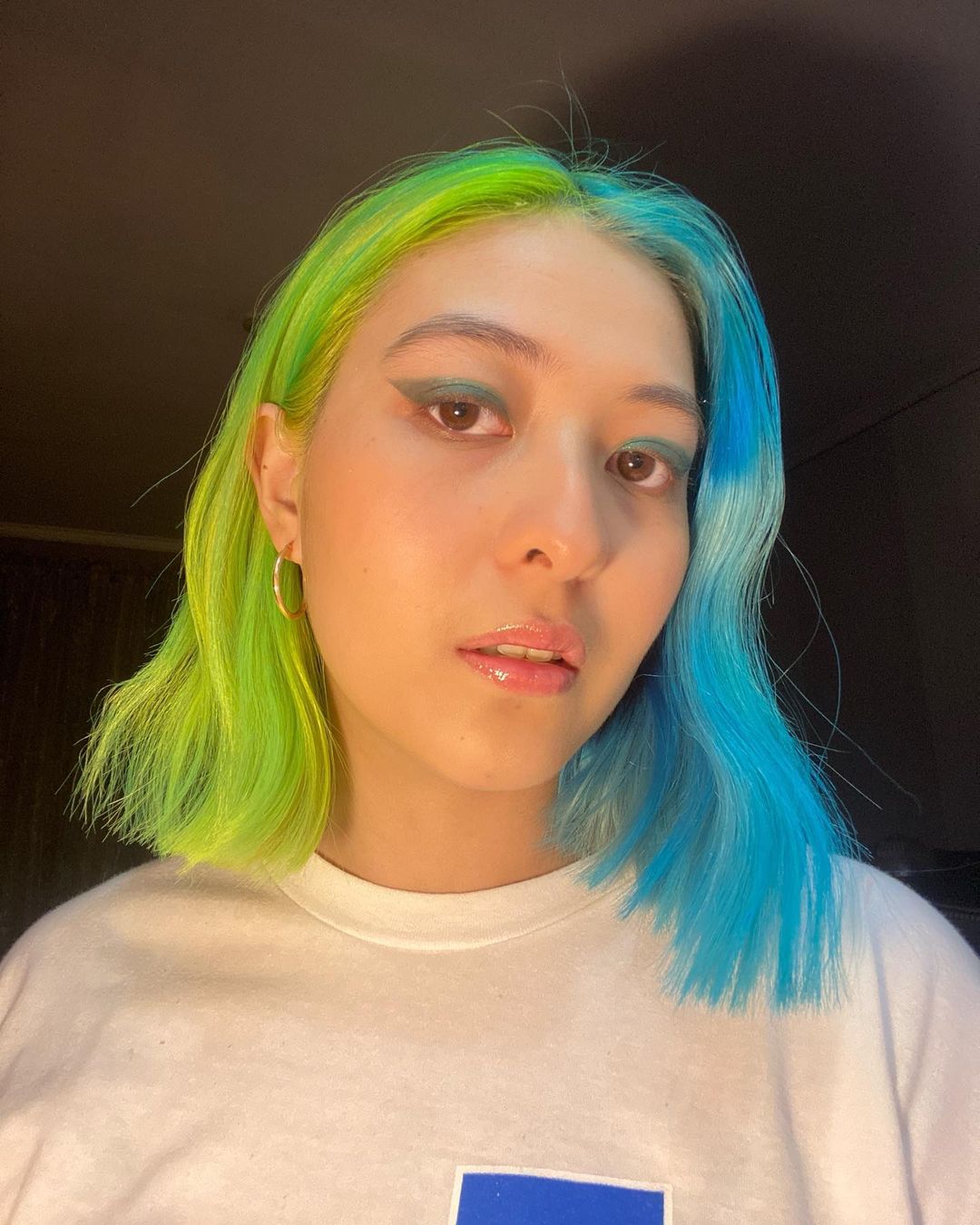 Baby Green and Pacific Blue
Image credit: @ariannetramos
Other than being ammonia-, sulfate-, paraben-, and cruelty-free, Let's Dye It MNL's hair dyes are infused with natural oils to keep your hair healthy and soft. This brand's patrons also love it for its non-chemical, flowery smell.
This proudly Philippine-made hair dye offers 12 semi-permanent colors (starts at P141, ~USD2.75) with a vibrant payoff.
They also sell their dyes in a set (P421, ~USD8.20) which contains your choice of hair dye, bleaching set, keratin repair treatment, and Vitamin E capsules to keep your hair looking healthy.
Get Let's Dye It MNL's hair dyes here.
---
5. Bad Btch Co. – pigmented gemstone-inspired shades
---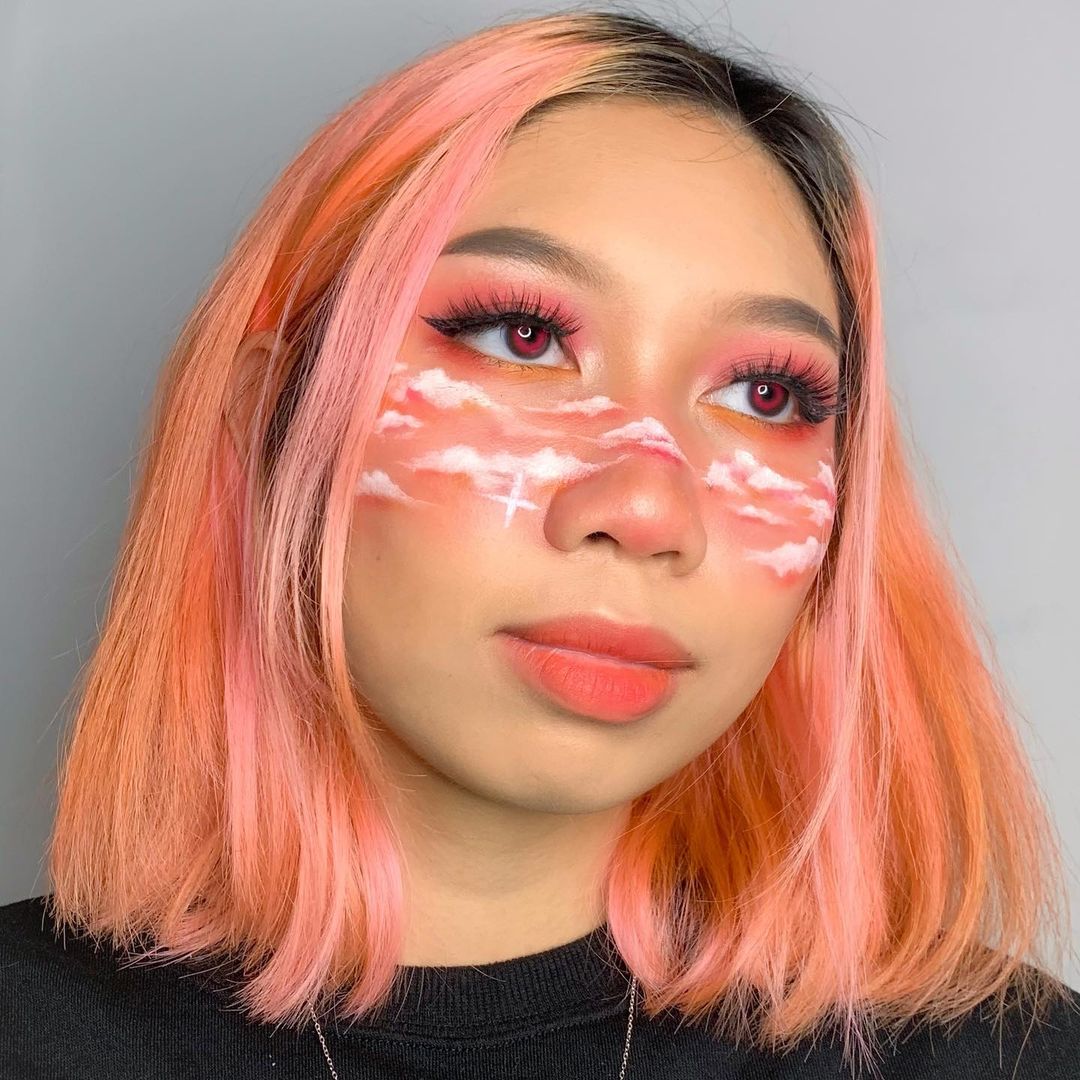 Hessonite
Image credit: @ashxsamantha
Bad Btch Co. has 22 gemstone-inspired hair colors such as rose gold, amethyst, and peridot. These are pigmented and last up to four weeks, so your hair stands out like a gem for a long time.
The brand's dyes are cruelty-, ammonia-, paraben-, and PPD-free, or free from the toxic chemical compound para-phenylenediamine. They also contain argan and olive oil extracts which leave the hair soft and smelling great.
Each of Bad Btch Co.'s 100ml dyes costs P180 (~USD3.50) and comes with free gloves and a shower cap. The brand also sells hair bleaching kits for P141 (~USD2.74).
Get Bad Btch Co.'s hair dyes here.
---
6. Colourette Cosmetics – promises no color bleeding
---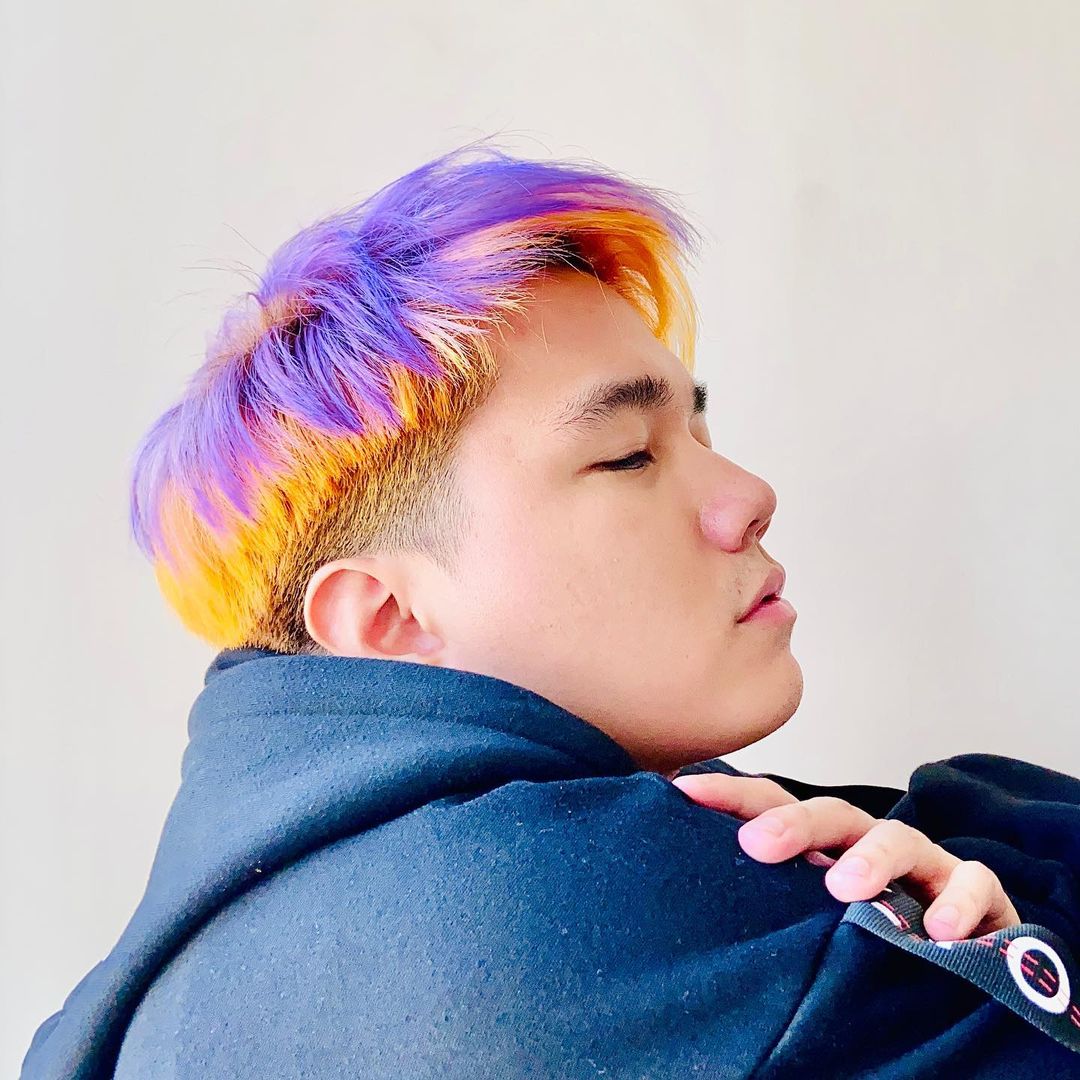 Orbit, Phoenix, and Space Girl
Image credit: @mrgrilledbonito
From the cult-favorite local beauty brand Colourette Cosmetics comes the hair dye line Sky Dye which promises no color bleeding or streaking after you shower.
Each 200ml tub of Sky Dye (P599, ~USD11.65) is good for shoulder-length hair. They have eight shades that can last an impressive 4 to 6 weeks on your hair. These are also cruelty-free, and thus vegan.
For their dye to best adhere to your hair, Colourette also sells a bleaching kit, Bleach Cloud (P499, ~USD9.71), that lightens your hair up to 4 levels at once. It comes with a free mixing bowl, brush, and a pair of gloves.
Get the Colourette Sky Dye here.
---
Hair dye brands in the Philippines
---
When clothes aren't enough to express yourself, having a different hair color can complete your look. You can also simply dye your hair if you can't be bothered to update your wardrobe.
With the help of these local hair dye brands above, you can dye your hair a different color at a wallet-friendly price. Just some advice from our DIY hair dye pros, though – once you start dyeing your hair, you might never want to stop.
Also check out:
---
Cover image adapted from: @ashxsamantha and @mrgrilledbonito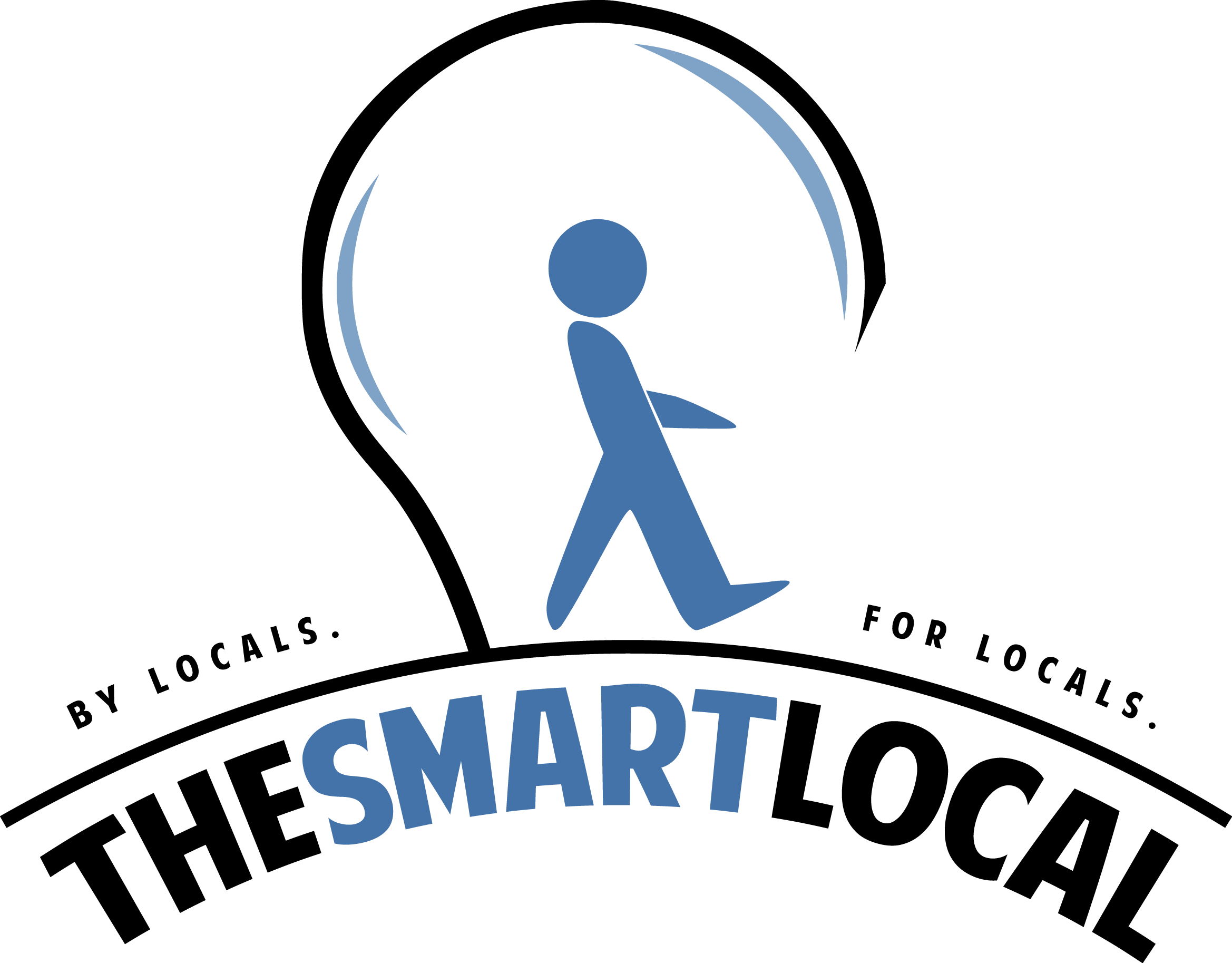 Drop us your email so you won't miss the latest news.