Up-and-coming Filipino food brands
---
When it comes to food, people always come up with something new, unique, and creative, whether it's a rainbow-colored bagel or Filipino-inspired chocolate flavors.
Here are 7 up-and-coming Filipino food brands that can serve as your next gift ideas, including vegan and vegetarian-friendly options and breakfast staples.
---
– Gifts for your jowa –
---
If you're a hopeless romantic, who believes in sweet gestures and indulging your partner with little gifts, check out these three food brands below.
---
1. La Tia Manilenya – affordable La Tita Sangria and wines
---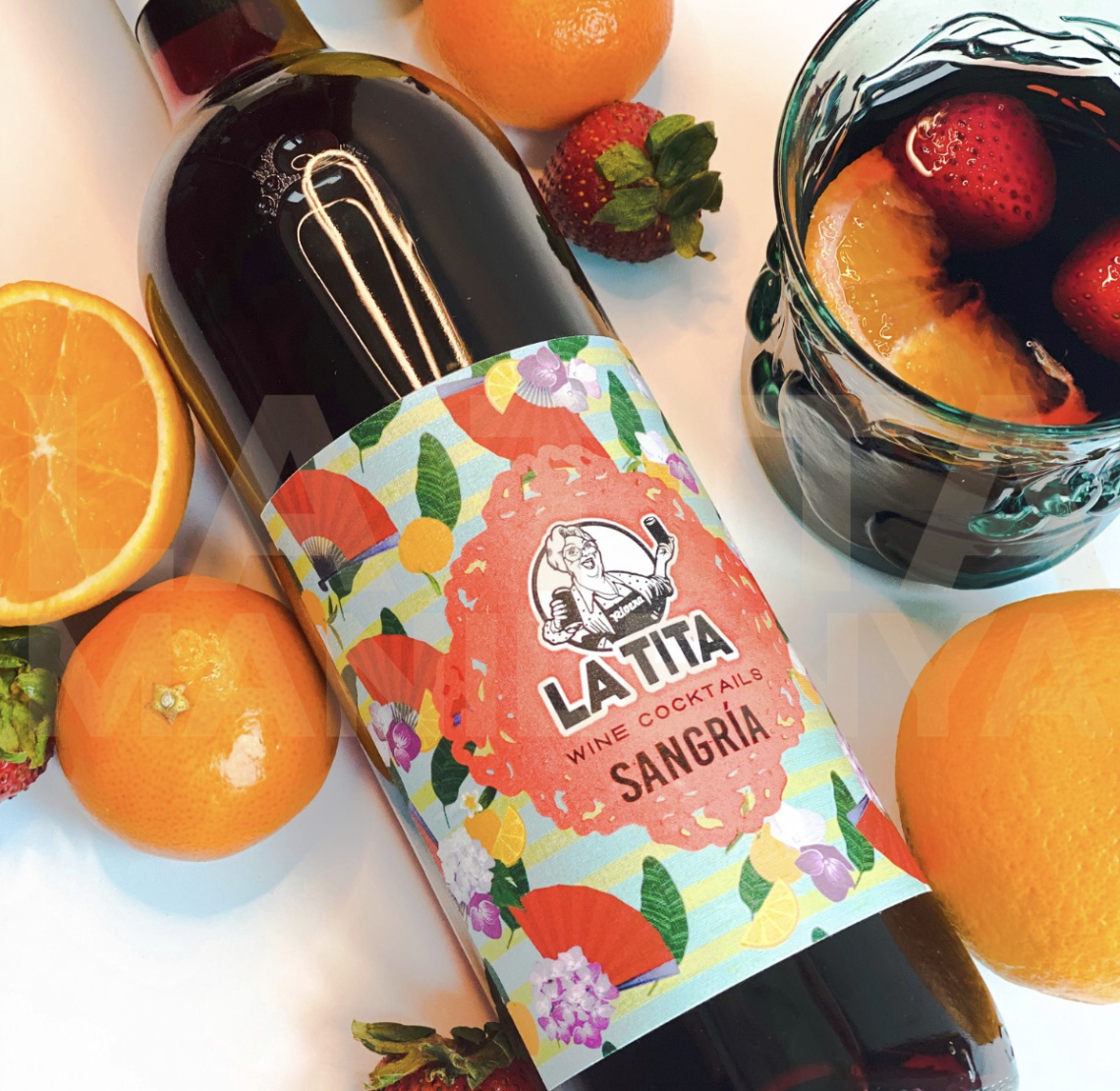 Image credit: La Tia Manilenya
Surprise your partner with a La Tita Sangria bottle from La Tia Manilenya if he or she likes wine and fruits or enjoys fruity drinks. A bottle starts at P350 (~USD6.68) and can cost up to P650 (~USD12.41) – that's affordable compared to other sangria and wine brands. You can also purchase a set of six bottles for P2,050 (~USD39.14).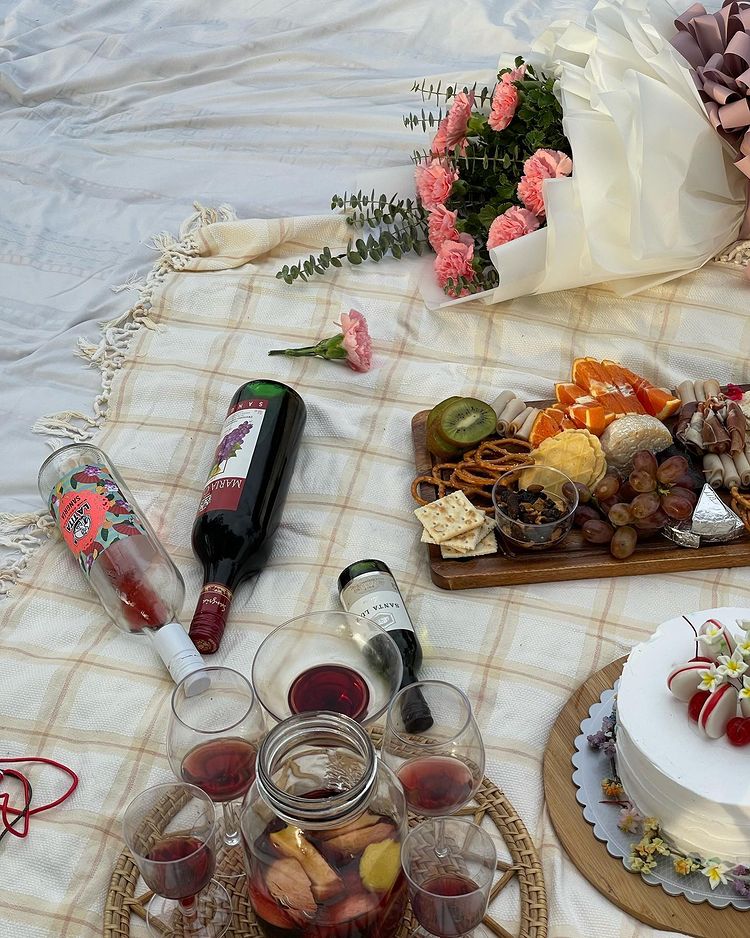 Image credit: @andreaparas_
You can easily arrange a picnic date with a bottle or two and choose from a variety of 100-gram cold cuts (P295, ~USD5.63) and 100-gram cheeses, such as Manchego Trufado, ranging from P265-P370 (~USD5.06-USD7.06). Also, they have several wines for added options that range from P325-P735 (~USD6.20-USD14.03).
What's more, the shop offers gift boxes (P895-P1,699, ~USD17.09-USD32.44) consisting of a wine or sangria bottle, cold cuts, and cheese with a complimentary ribbon and note for writing thoughtful messages.
Email: [email protected]
La Tia Manilenya's Facebook | Instagram
---
2. Daniel Baker Ph – snack variety including chocolate-covered potato chips
---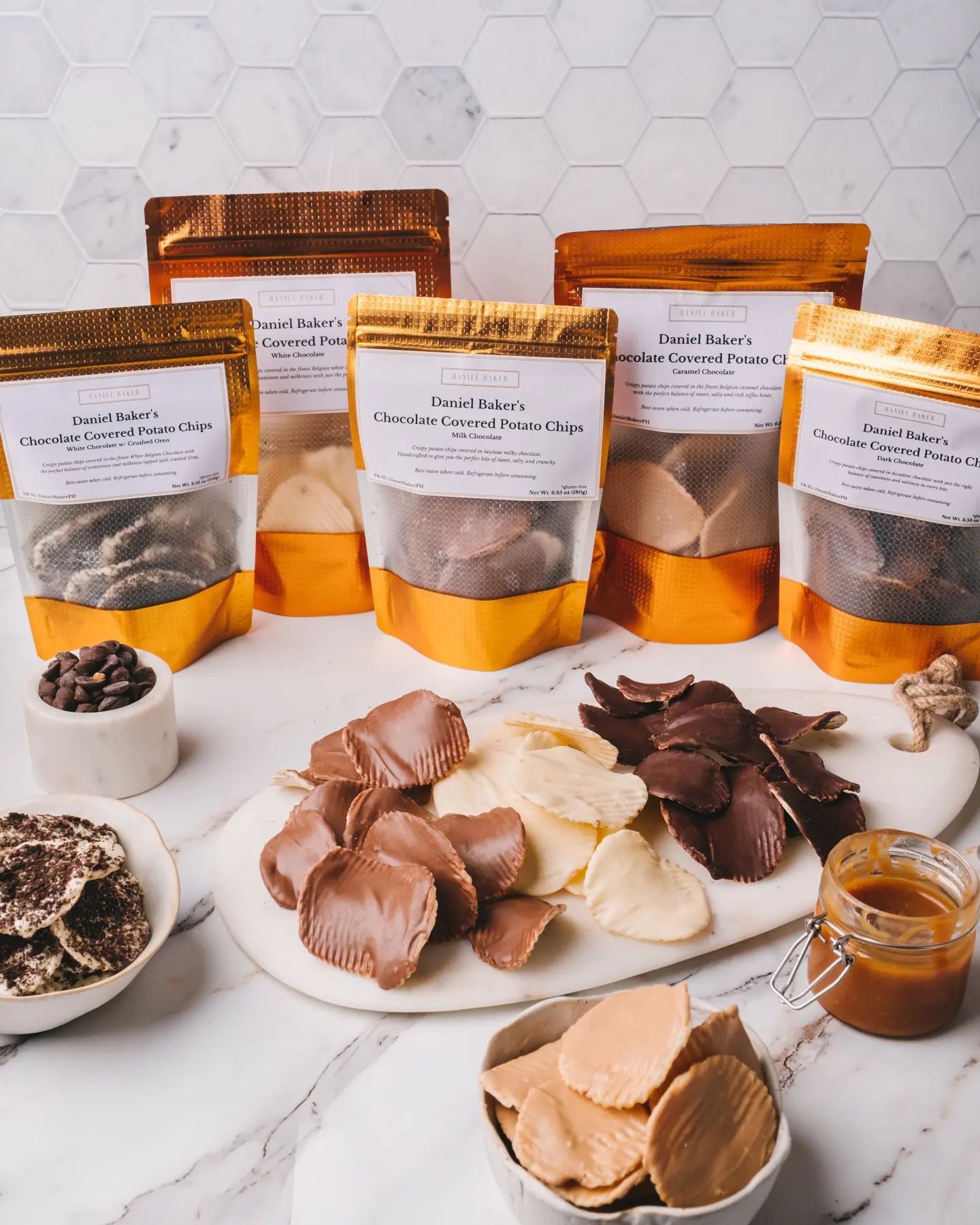 Image credit: Daniel Baker
Aside from wine and charcuterie boards, Daniel Baker Ph sells baked goods and snacks, including their famed Chocolate Covered Potato Chips. They come in different flavors such as Milk Chocolate and Caramel Chocolate to satisfy your sweet & salty cravings. The 100-t0-180 gram bags of chips range from P250-P495 (~USD4.77-USD9.45).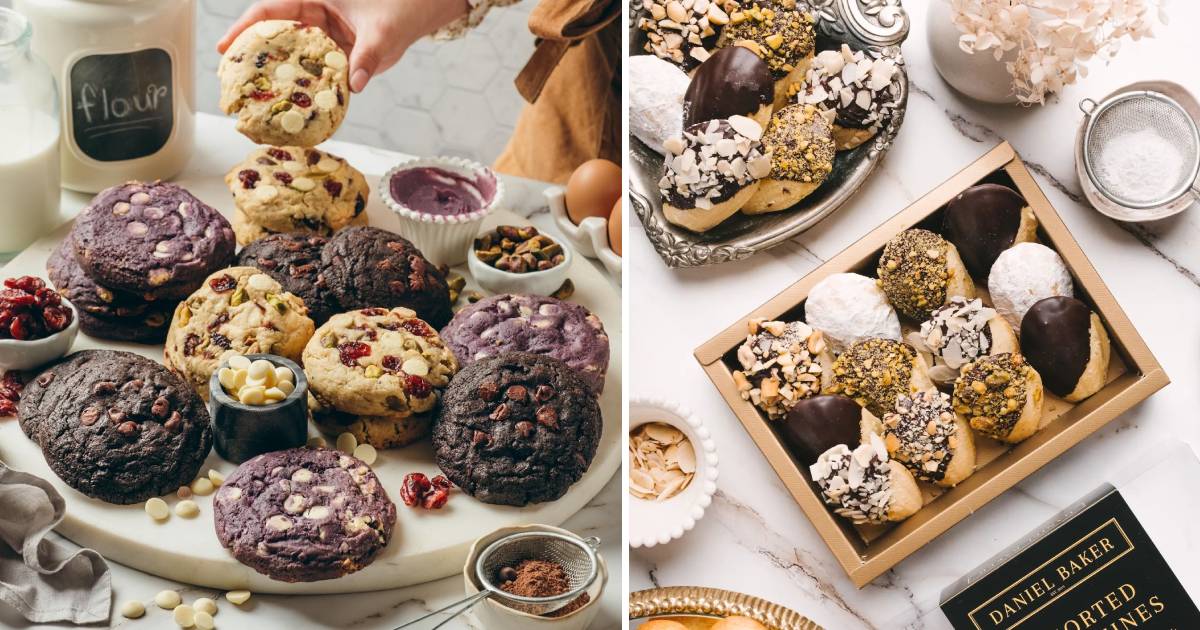 Image adapted from Daniel Baker and Daniel Baker
For baked goods, they sell cookies from the classic Chocolate Chip to Pinoy-inspired Ube White Chocolate flavors. You can choose from a box of three to a box of 10 cookies ranging from P360-P1,200 (~USD6.87-USD22.91). If you want another option, their madeleines range from P350-P680 (~USD6.68-USD12.98).
You can also pick from their loose leaf tea selection to pair with your snacks. Every 120ml bottle costs P150 (~USD2.86).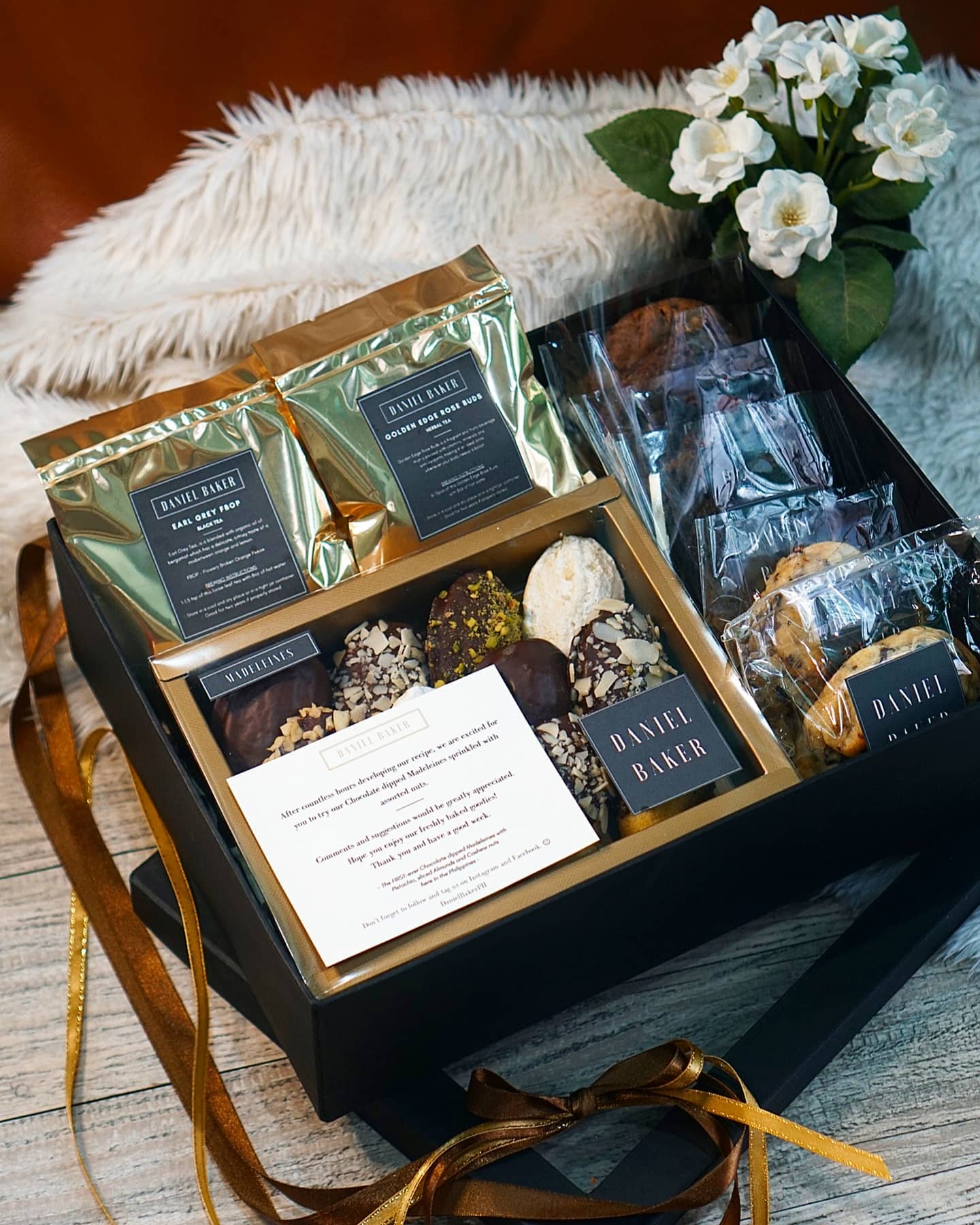 Image credit: Daniel Baker
Alternately, try a bit of everything by getting one of their gift boxes ranging from P750-P1,850 (~USD14.32-USD35.32).
Opening hours: 9AM–5PM, Daily 
Telephone: 0956 769 9384
Email: [email protected]
Daniel Baker Facebook | Instagram
---
3. KO Patissier – handcrafted chocolate bonbons
---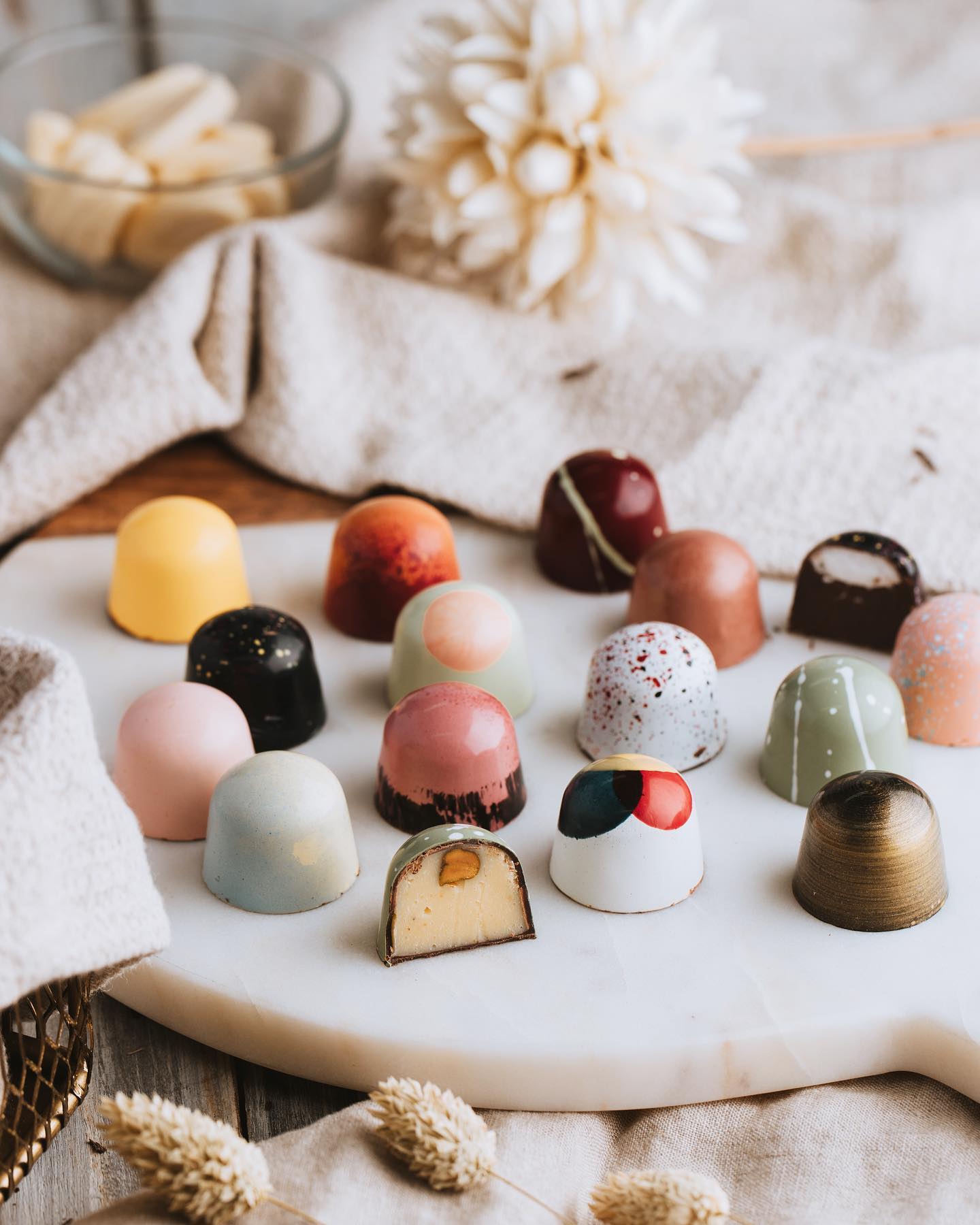 Image credit: KO Pâtissier
Moving to the last gift idea for your jowa, KO Patissier has handcrafted chocolate bonbons that are bound to impress anyone for their elegant look and unique Filipino-inspired flavors such as buko pie, leche flan, and gin pomelo.
You can get a box of nine for P1,000 (~USD19.09) or a box of as many as 16 for P1,500 (~USD28.64).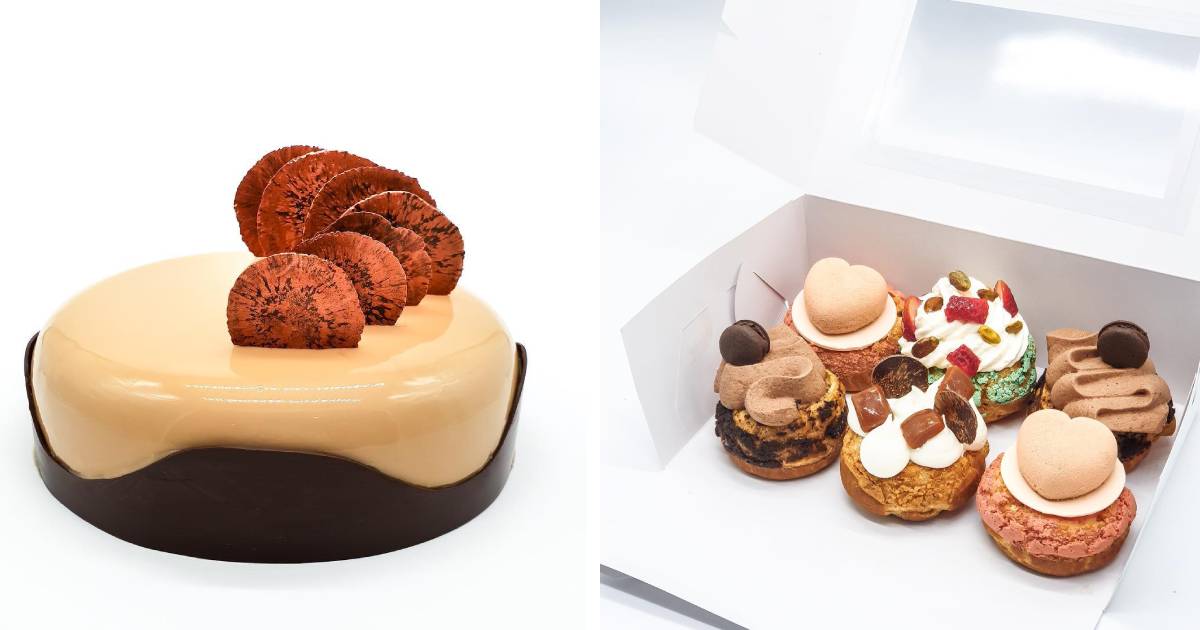 Image adapted from KO Pâtissier and KO Pâtissier
Besides the handcrafted bonbons, the shop also offers Mirror Glaze Mousse Cakes starting at P2,300 (~USD43.90) and sweets KOKO Choux ranging from P800-P1,200 (~USD15.27-USD22.90) for sharing with your loved one. For birthdays or anniversaries, you can also have a letter or number cake custom-made for P2,000 (~USD38.20) to celebrate with.
Plus, they also have four flavors of tidbit snacks, Dragees, for P600 (~USD11.46) per canister.
Telephone: 0917 626 1697
Email: [email protected]
KO Patissier Facebook | Instagram
---
– Vegan and vegetarian-friendly –
---
Sometimes, we look for new food options to try out of curiosity or our desire to change up our lifestyle.
Here are some vegan and vegetarian-friendly options for you to try as healthier alternatives.
---
4. Happi Lab – drinks and teas for health and wellness
---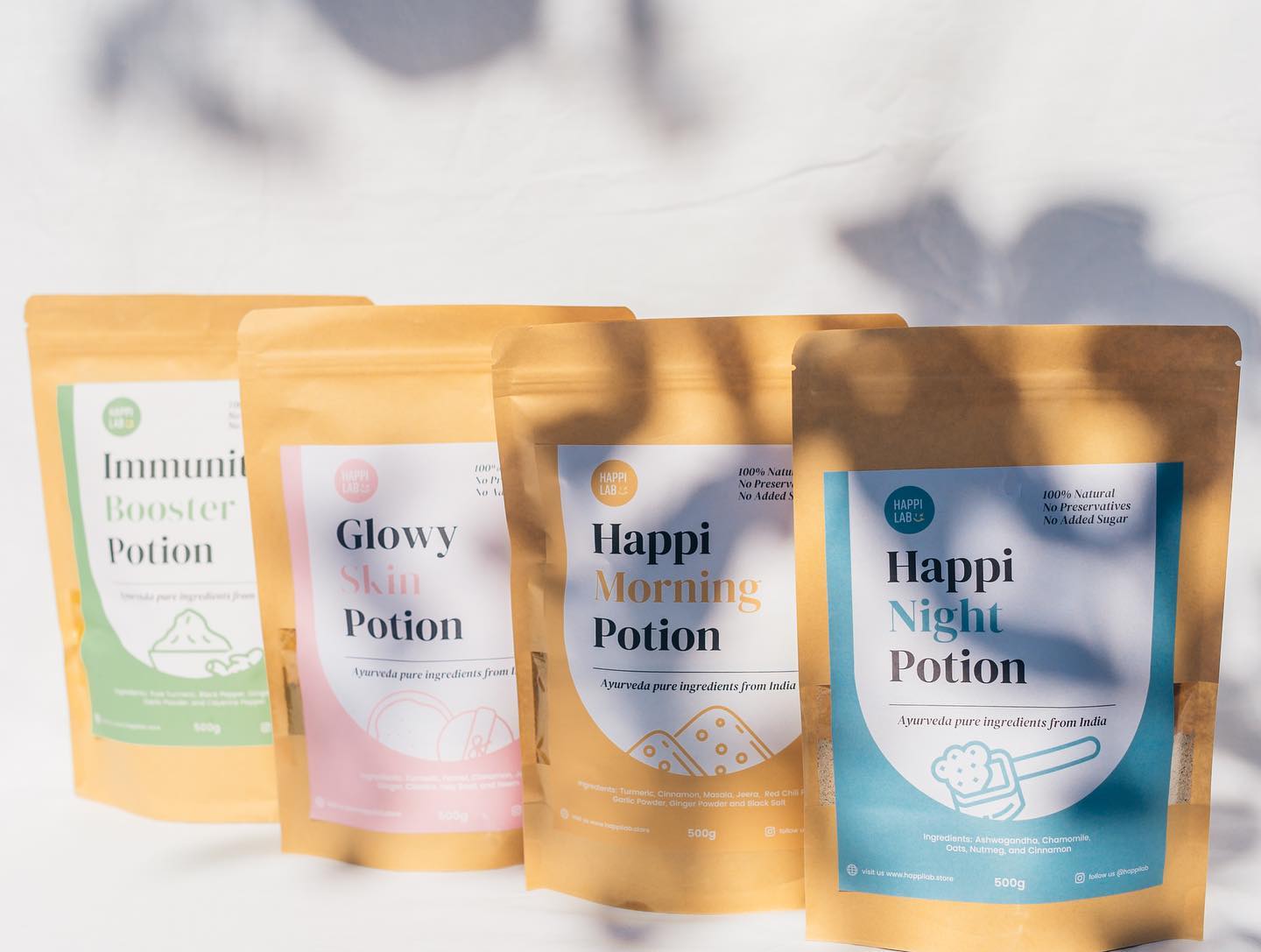 Image credit: Happi Lab
If you go for healthy drinks, then Happi Lab may be what you're looking for. They offer drink supplements called Potions, ranging from P450-P6,200 (~USD8.59-USD118.36), that help improve our mornings and nights, immune systems, and skin.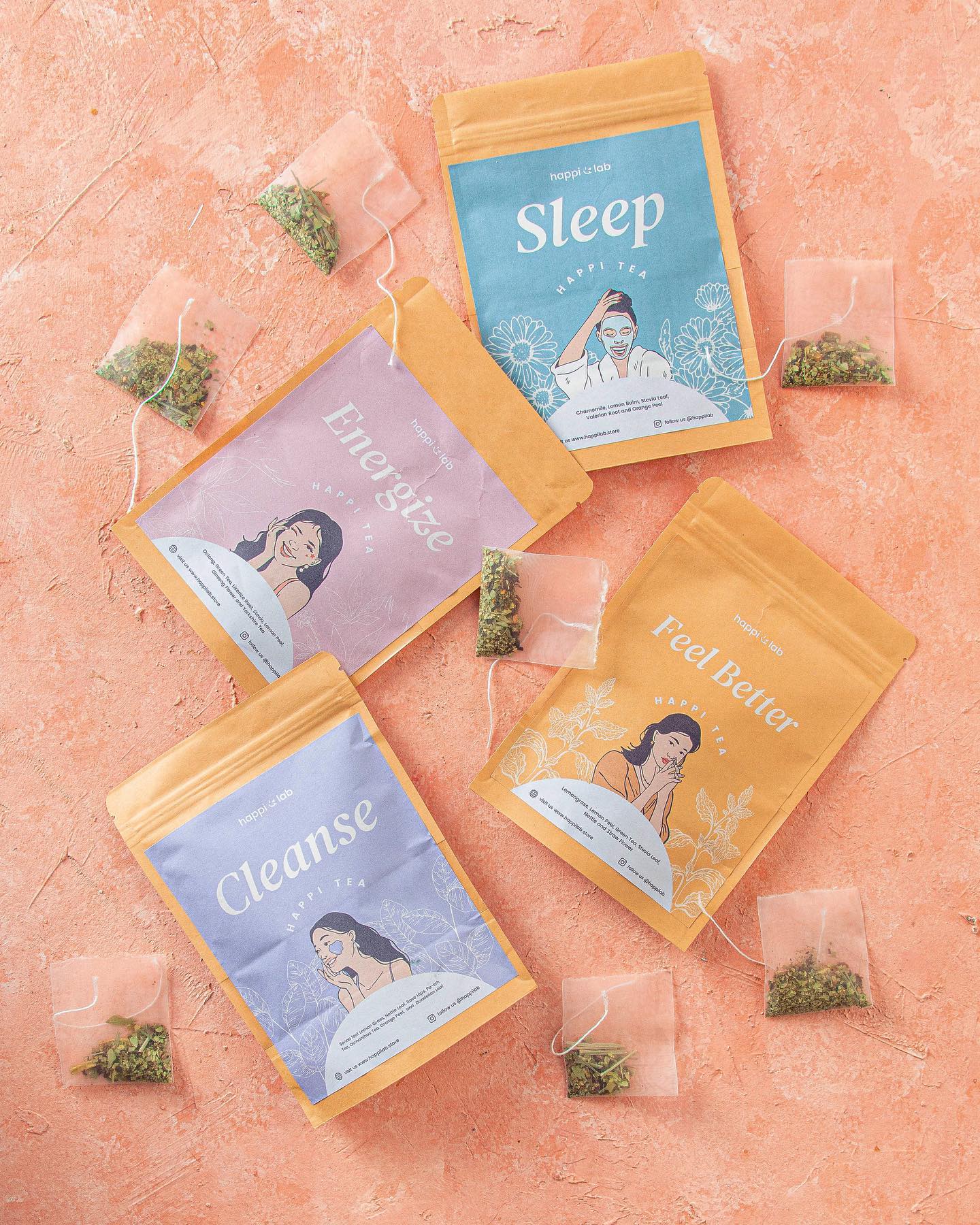 Image credit: Happi Lab
They also have teas Happi Tea that help improve our mood and sleep, and that are said to detox the body. Happi Teas range from P500-P700 (~USD9.55-USD13.36) per 30 tea bags.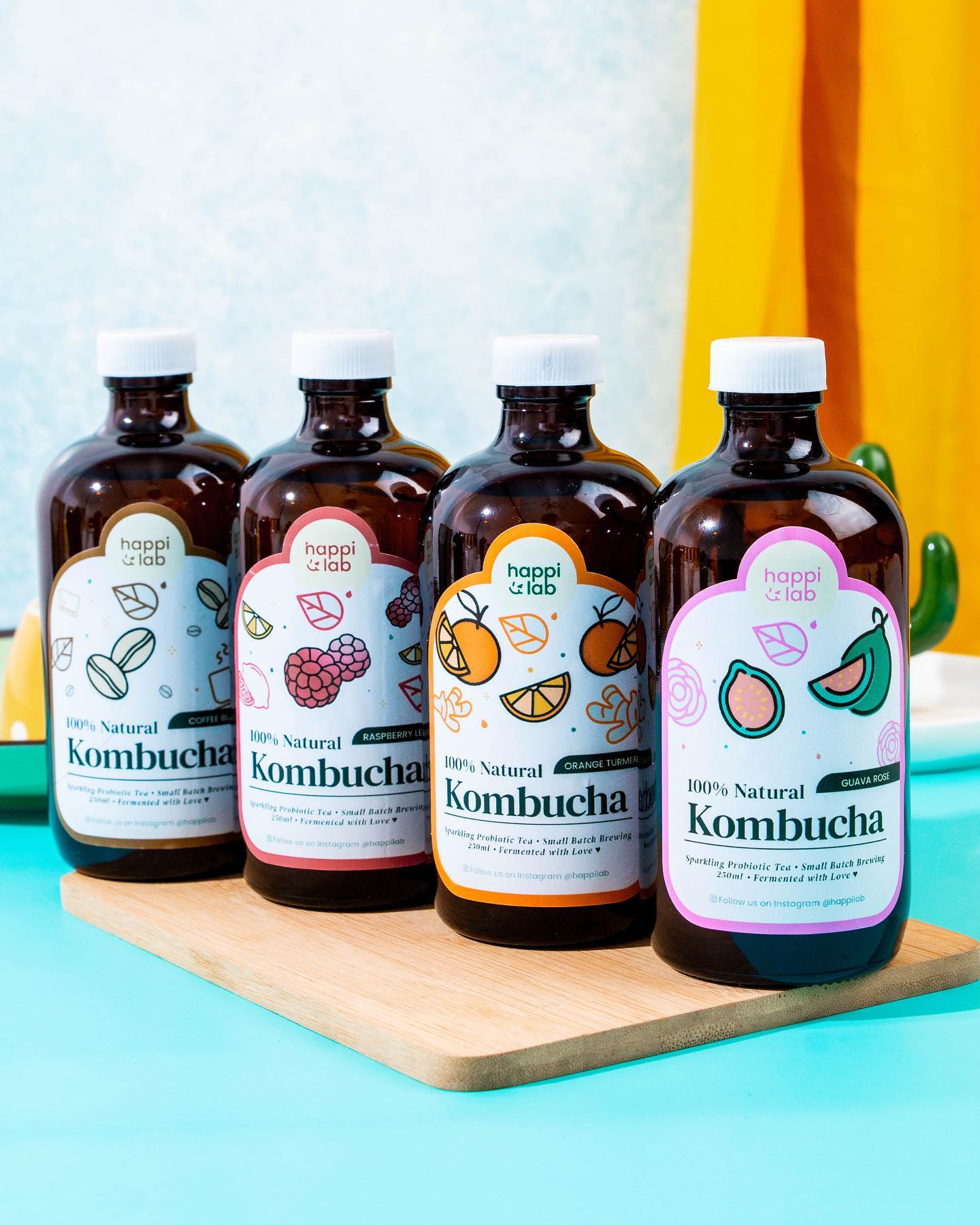 Image credit: Happi Lab 
For kombucha fans, they have a wide range of Happi Kombucha flavors that you can try from Blackberry Vanilla to Guava Rose. Their kombucha ranges from P190-P680 (~USD3.63-USD12.98).
Telephone: 0917 679 5338
Email: [email protected]

 Happi Lab website | Facebook | Instagram | Shopee
---
5. Lush Tea Ph – freshly brewed fruit tea with different sweetness levels
---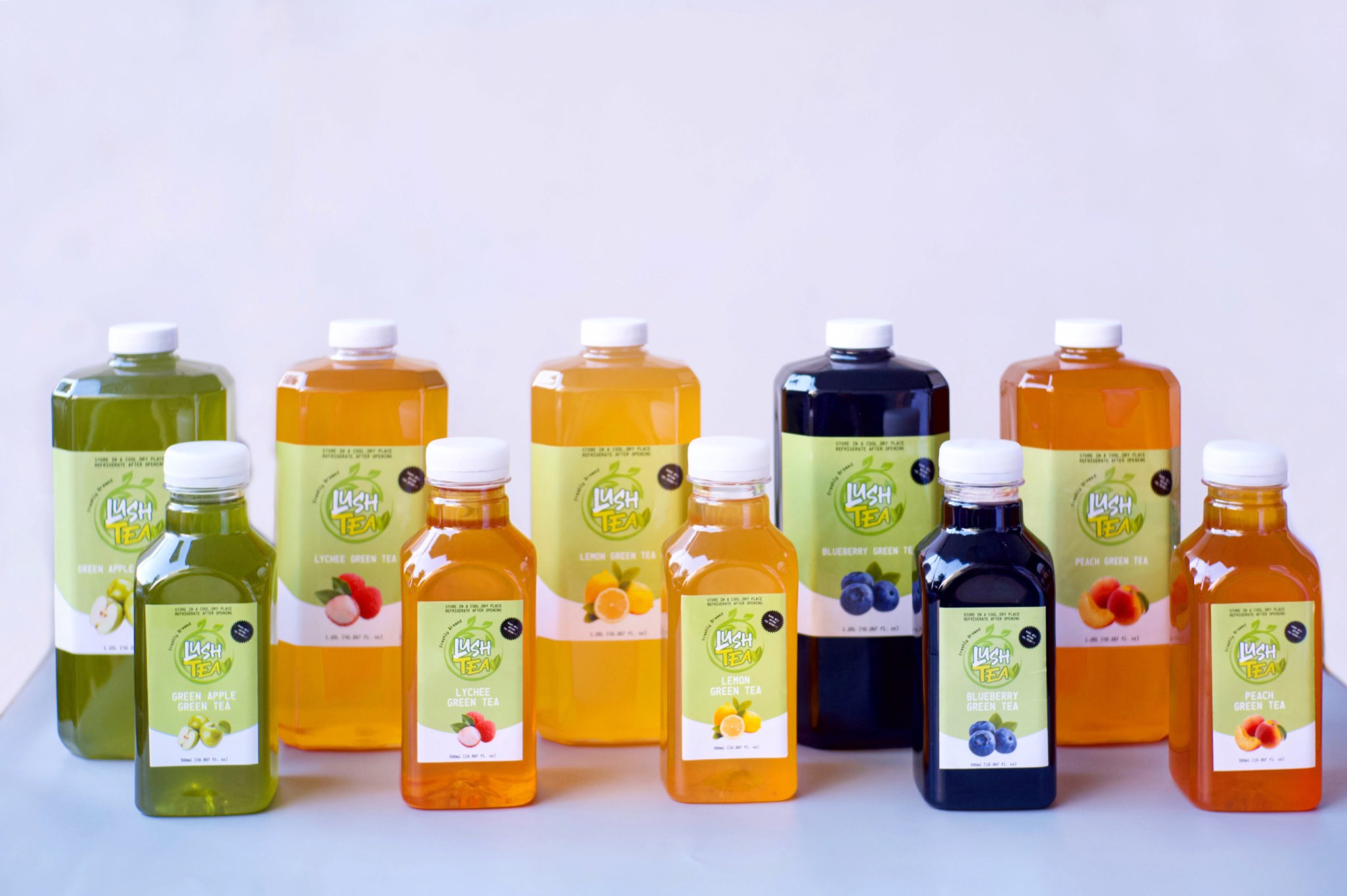 Image credit: Lush tea PH
For something more sweet and fruity, Lush Tea Ph sells freshly brewed green tea infused with fruit flavors such as green apple, kiwi, and raspberry. What's more, you can have the level of sweetness customized if you want your tea to be sweeter or less.
The fruit teas are priced at P150 (~USD2.86) per 500ml bottle for solo and P250 (~USD4.77) per 1.25l bottle for sharing among your friends or family.
Telephone: 0906 512 4235
Lush Tea Ph Facebook | Instagram
---
– Breakfast pairings –
---
If you're craving bagels or healthier alternatives as spreads, consider trying out these two options below.
---
6. Booya Bagels – same-day delivery rainbow bagels
---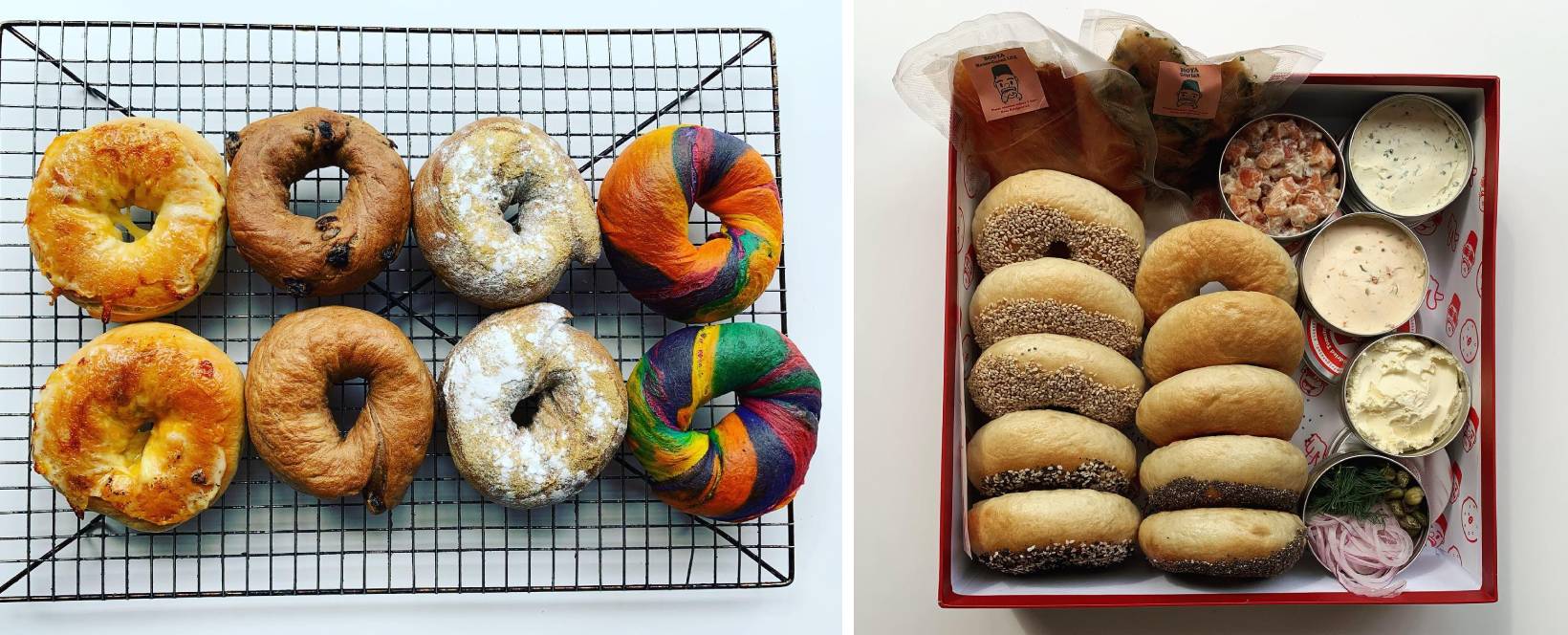 Image adapted from Booya Bagels and Booya Bagels
Bagels are great to start your day with breakfast or when you're craving an afternoon snack. Booya Bagels offer same-day delivery for their New York-style bagels so you can enjoy them right away. They come in various kinds from a Plain Bagel to a Rainbow Bagel ranging from P80 (~USD1.53) per piece to P1,100 (~USD21) for a box of 10, great for sharing.
They also have vegetarian-friendly options such as the Sesame Bagel and Everything Bagel for vegetarians. Aside from the classic bagels, they also offer Bagel Bombs ranging from P260-P580 (~USD4.96-USD11.08) if you want something heavier.
You can also get their schmear spreads that cost up to P355 (~USD6.78) to pair with your bagels.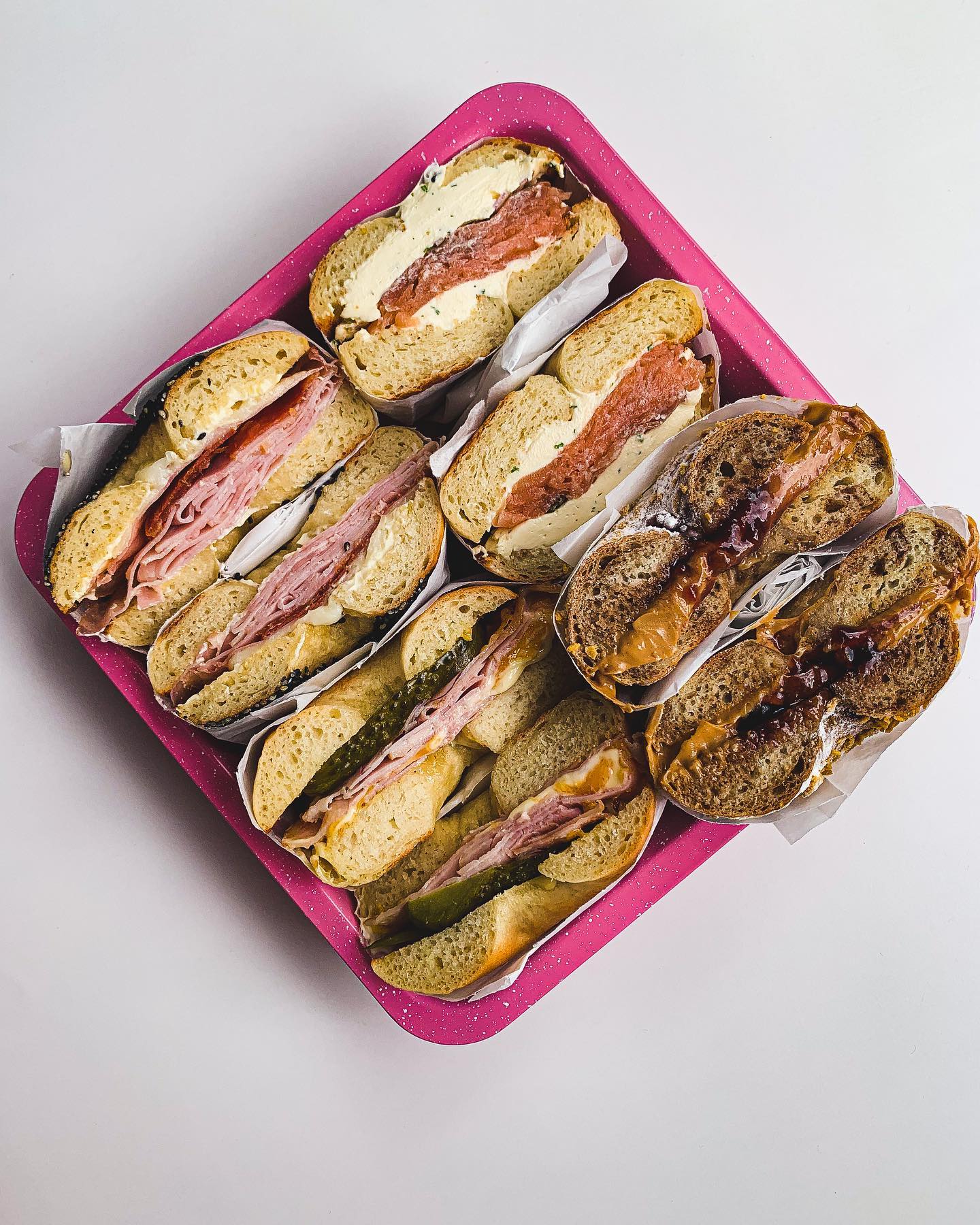 Image credit: Booya Bagels
To amp up your bagel experience, you can try out their Bagel Sandwiches that cost up to P536 (~USD10.24) per piece for more fillings instead of just a schmear.
Telephone: 0917 183 8817
Email: [email protected]
Booya Bagels Facebook | Instagram
---
7. Luning's Probiotics – homemade kefir ice cream & kombucha
---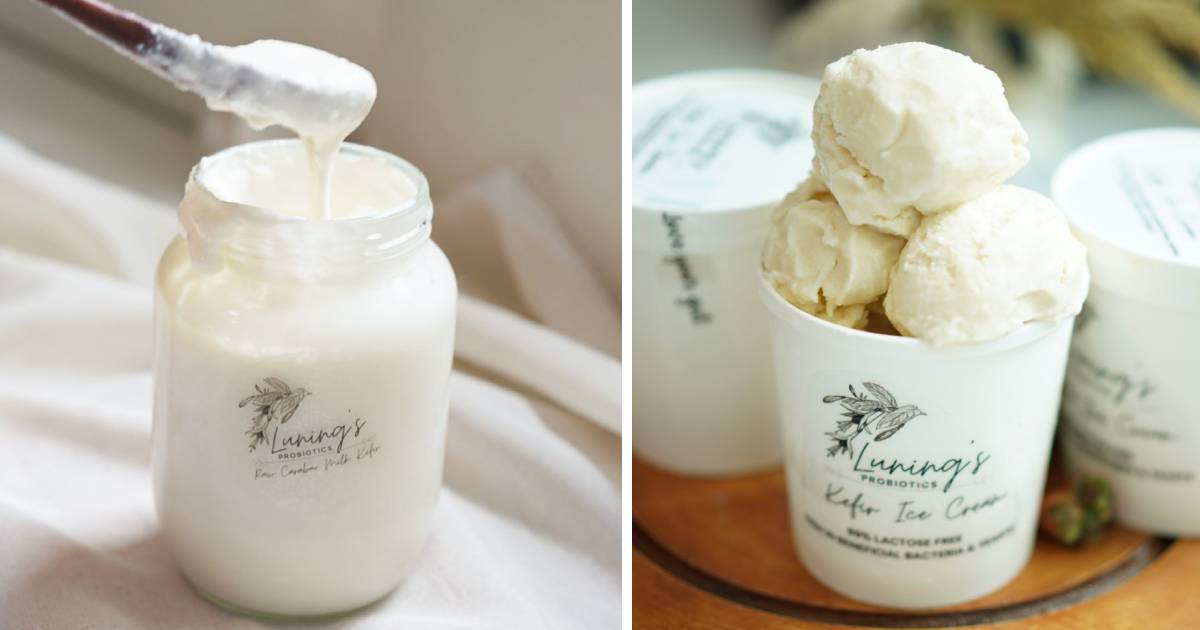 Image adapted from Luning's Probiotics Ice Cream and Luning's Probiotics Ice Cream
Luning's Probiotics makes homemade kefir (fermented milk) that can be sold as is, but also comes in various forms such as cream cheese for spread, salad dressing to try with your greens, and ice cream for dessert cravings.
They use not just cow's milk, but also carabao's milk or coconut milk and soya milk for healthier options. The kefir products range from P150-P300 (~USD2.86-USD5.73).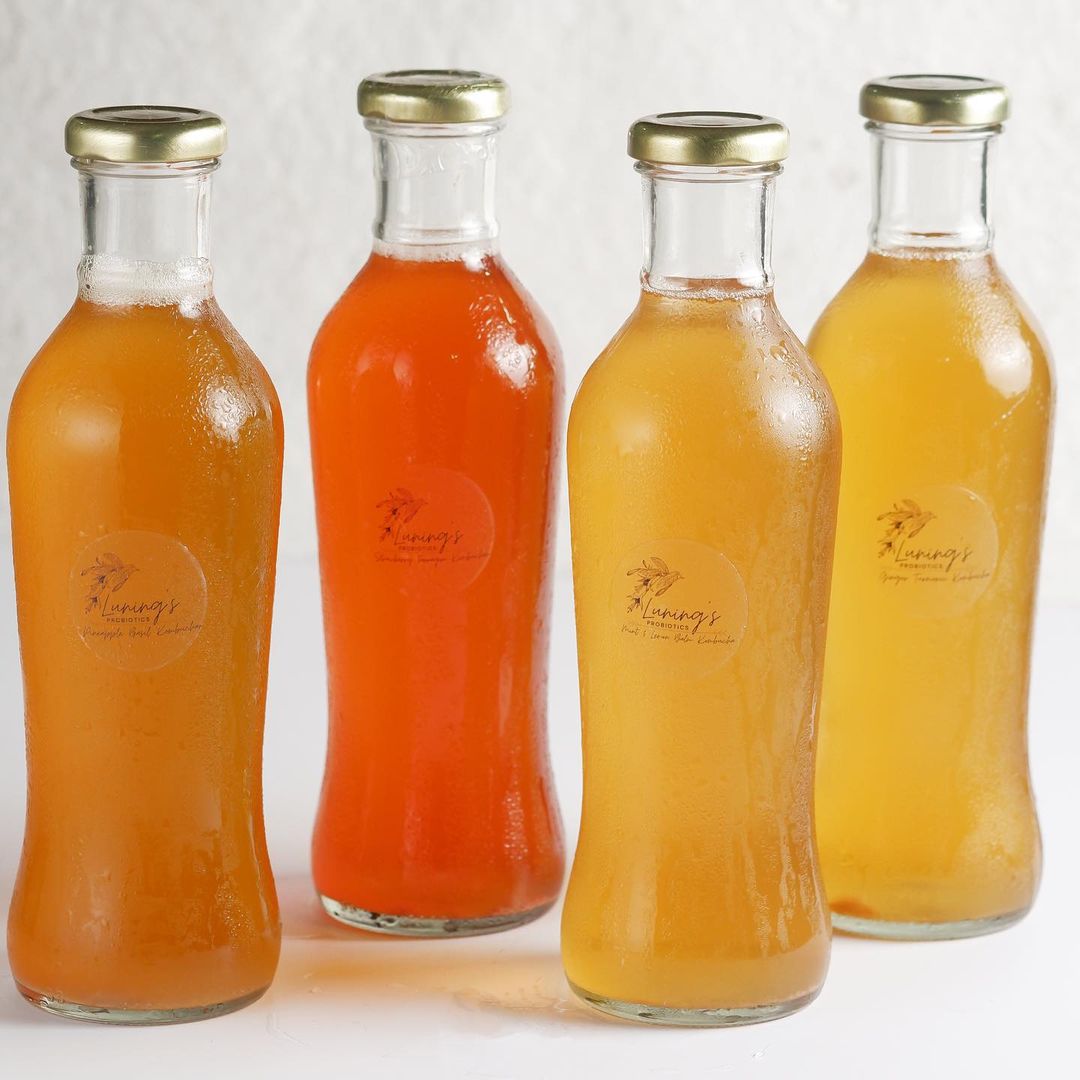 Image credit: @lunings_probiotics
They also offer flavored kombucha from Strawberry Tarragon to Pomegranate Jasmine (P200-P400, ~USD3.82-USD7.64) if you want something refreshing and fruity.
Luning's Probiotics Facebook | Instagram
---
7 up-and-coming food brands in the Philippines
---
So whether you're looking for gift ideas, vegetarian-friendly options, or just simply browsing new food and drinks to try, check out these seven up-and-coming Filipino food brands to try out some handcrafted bonbons, snack on bagels, or drink healthier with homemade kombucha.
Enjoy!
Also check out:
---
Cover image adapted from Booya Bagels, KO Pâtissier, and @lunings_probiotics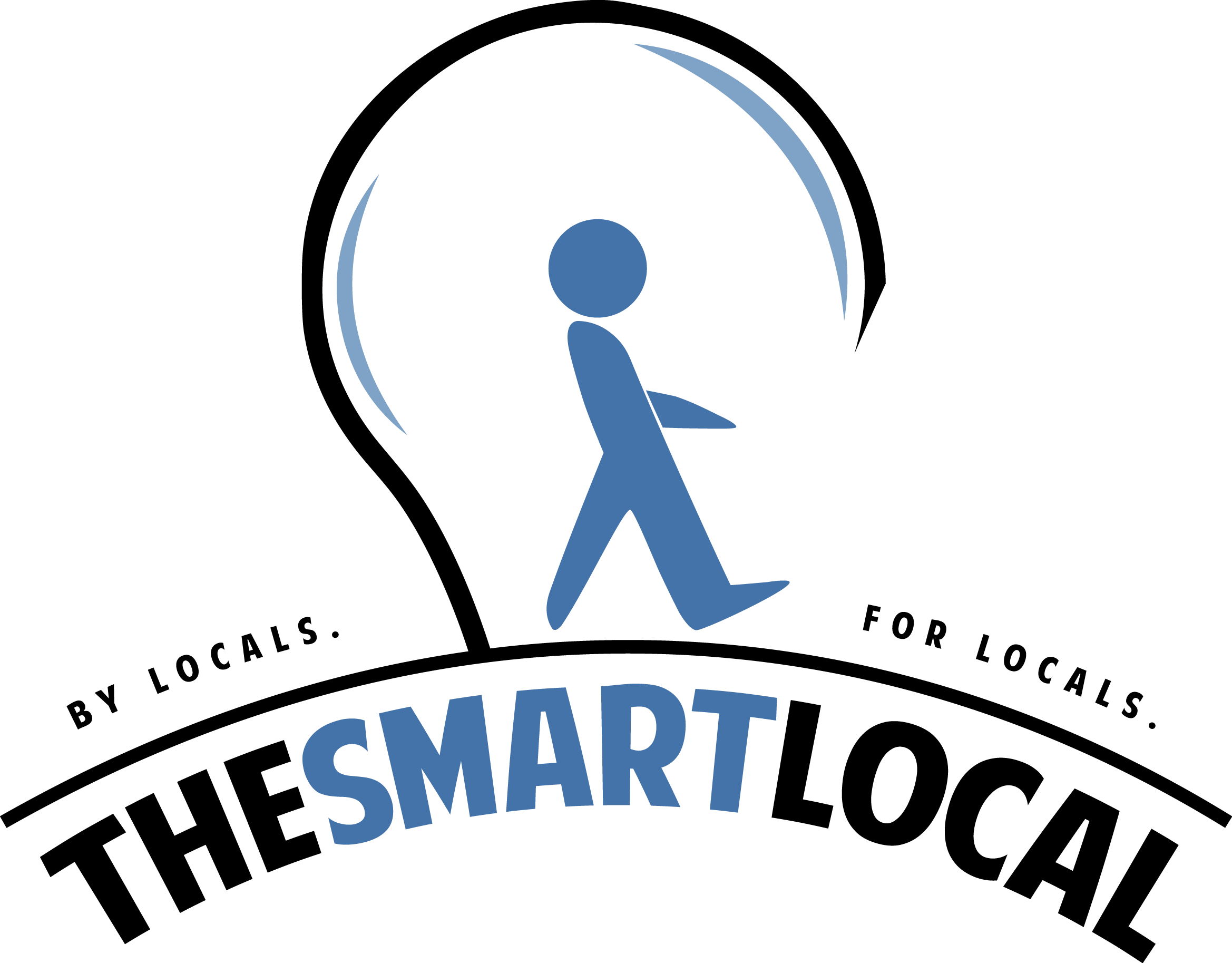 Drop us your email so you won't miss the latest news.