Malabon & Avilon Zoo need donations for their animals
---
Most businesses, especially those considered as 'non-essential', have been one of the most affected sectors in the fight against COVID-19.
These non-essential establishments, including recreational ones such as zoos, are bound to remain non-operational even as we gradually lift our quarantine restrictions. And while it's understandable why animal lovers should not yet pay a visit for the time being, this comes at a cost to zoo animals' welfare.
 This is why Malabon and Avilon zoos are seeking donations as they have been running out of funds to provide for the needs of their animals. 
---
Malabon Zoo seeks help
---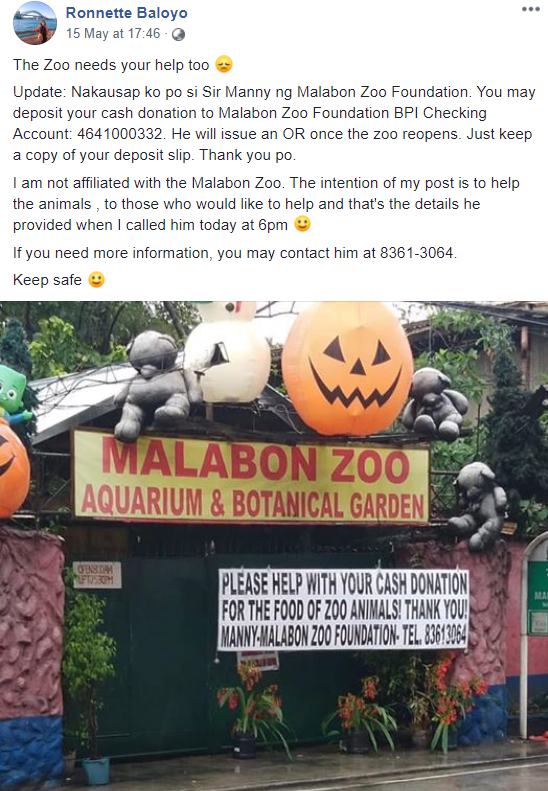 Image credit: Ronnette Baloyo
Manny Tangco, running the Malabon zoo for 30 years, had no choice but to seek cash donations after using his own savings and borrowing money from his relatives. His zoo's need first came into public attention when he displayed a tarpaulin at the zoo's entrance pleading for cash donations.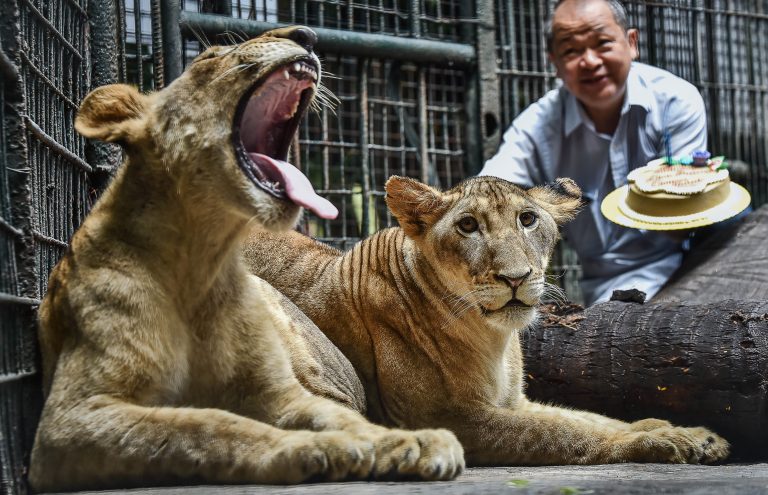 Digong the lion (left) and Malabon the lioness (right) back in 2018
Image credit: Kevin Tristan Espiritu
The zoo is home to lions Digong and Malabon, and other animals such as bears, deer, and tigers. For Digong and Malabon to have their daily nutritional needs met, they need to eat at least 7 to 10KG of meat a day, which explains the cost of caring for the animals. 
---
Avilon Zoo in Rizal needs funding
---
Like Malabon Zoo, the Avilon Zoo in Rizal has also admitted the challenges in raising animals during these extraordinary times. In a Facebook post on May 9, the zoo first raised a call for donations, saying that it is "quite challenging to maintain good quality animal care and veterinary services in this extraordinary time. We need your support."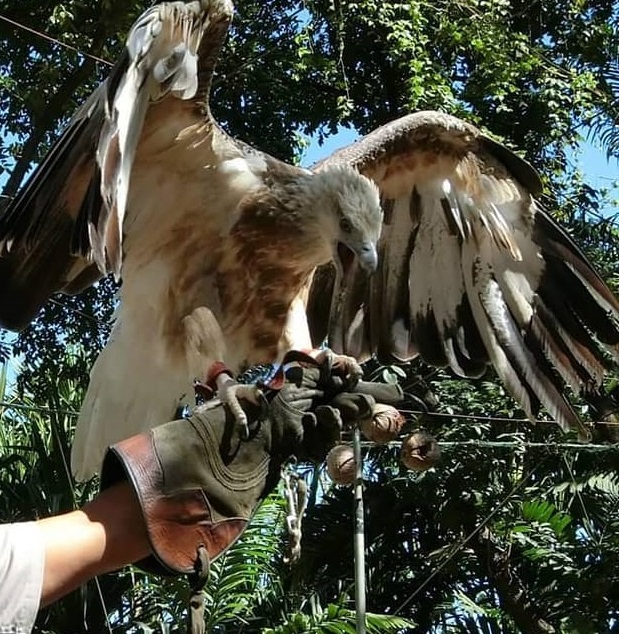 Hunter the eagle and his keeper
Image credit: @avilonzooph

Avilon Zoo houses over 3,000 animals, including Hunter, a white-breasted sea eagle also known as Agilang Dagat. Like Digong and Malabon, a sea eagle's diet is also demanding. 
---
How to donate to Philippine zoos
---
Malabon Zoo has been accepting donations through their BPI account. Details are available at this link.
Meanwhile, you can help feed the animals of Avilon by purchasing admission tickets online.
As of the moment, the online tickets are being offered for a special rate of P600 (~USD11.85). These online admission tickets can be used on any future date after quarantine restrictions are lifted.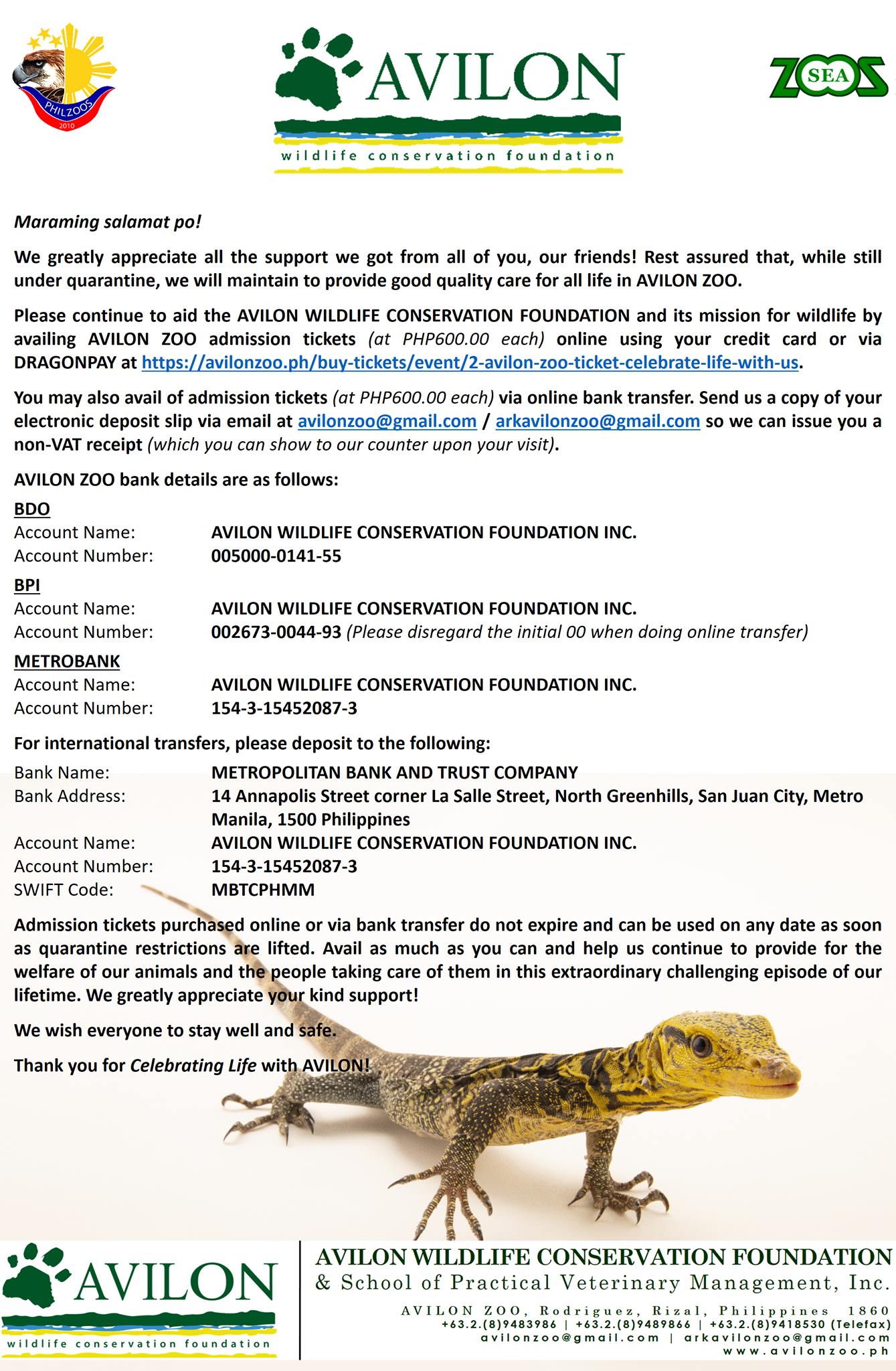 Image credit: Avilon Zoo
---
Donate to Philippine zoos to help animals stay fed during COVID-19
---
While human life should be the utmost priority during this pandemic, it's important to note how animals and human beings are interconnected in the grand scheme of things. So let's not forget to take care of the needs of our animals – as their lives are as essential to our planet's biodiversity. 
Also check out:
---
Cover image adapted from: Ronnette Baloyo, @avilonzooph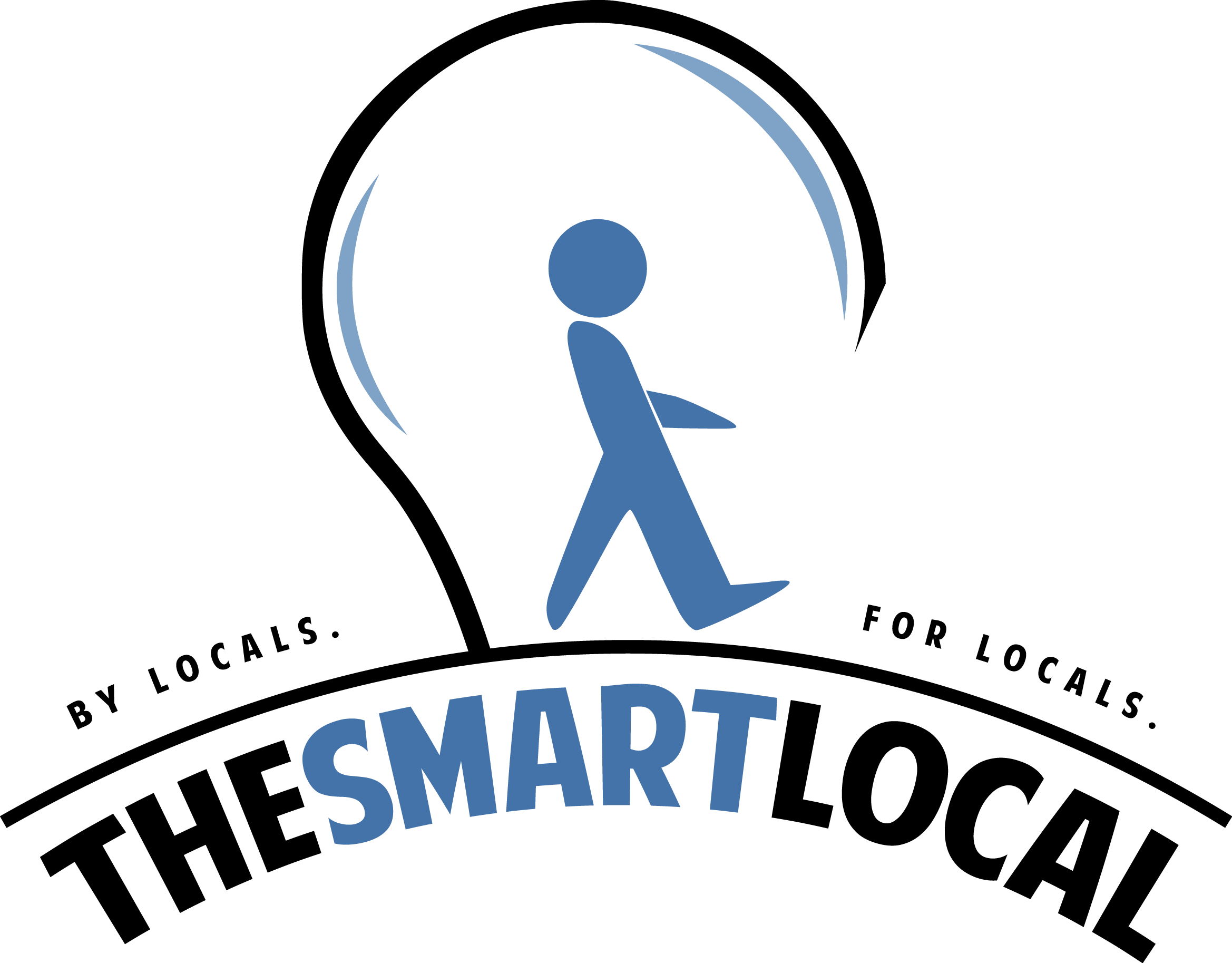 Drop us your email so you won't miss the latest news.