Artist creates delivery superhero characters
---
As we avoid stepping outside our homes as much as possible, many of us have relied on the services of hardworking delivery riders who brave the streets outdoors during a pandemic, just so we can have our goods delivered to our doorsteps.

That's why Cebu-based artist and illustrator Ken Hensly of Kensuke Creations decided to create graphic-novel style delivery superhero characters inspired by the hard work of our hardworking riders from GrabFood, Angkas, Lalamove, and Foodpanda.
---
Delivery superheroes from GrabFood to Foodpanda
---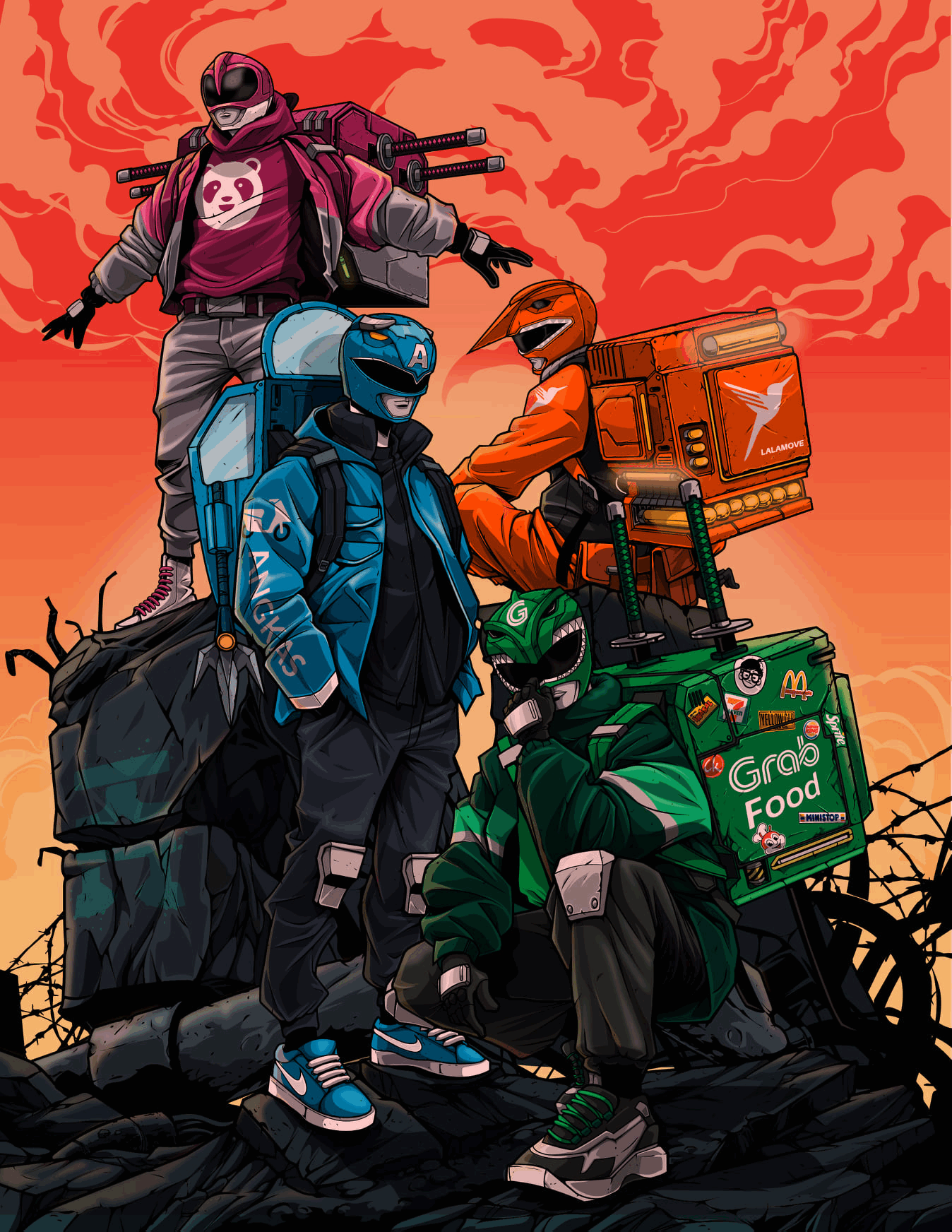 mage credit: Kensuke Creations 
Posted on 6th March on Facebook, Hensly's illustration shows the four delivery driver superhero characters on top of a smoky hill.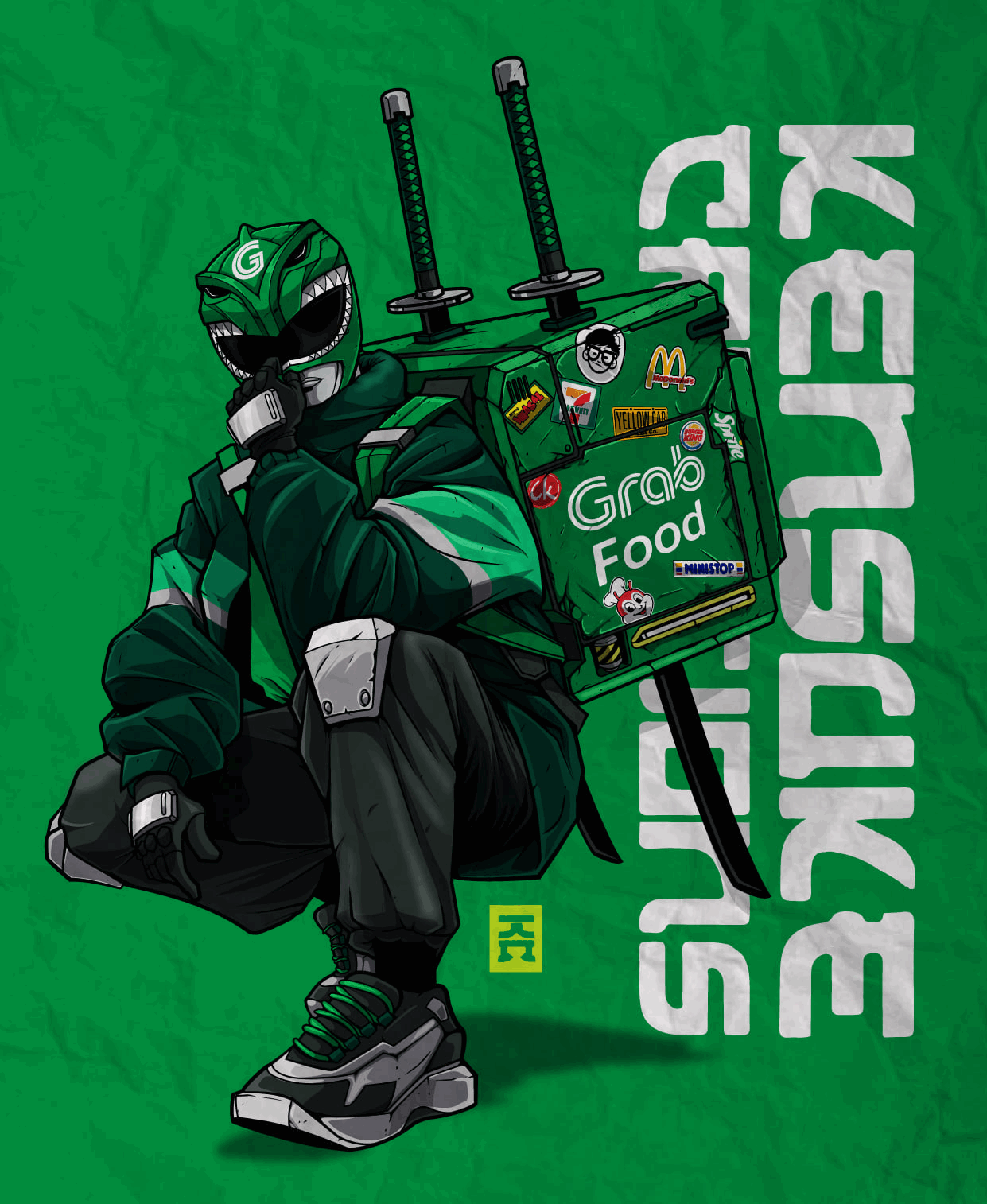 Image credit: Kensuke Creations 
Illustrated in strong colors and heavy strokes, the delivery characters are all wearing jackets representing different courier services, each with their own distinctive weapons, starting from an illustration of a GrabFood rider's swords thrust into a delivery bag.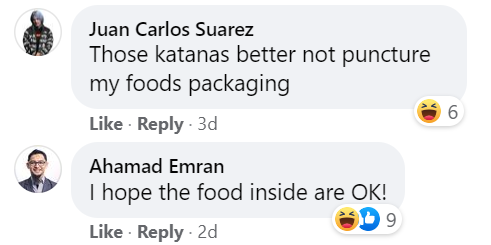 Image credit: Kensuke Creations 
A netizen called the swords katanas, or the Japanese swords used by samurais, and even joked that "those katanas better not puncture my [food] packaging." Ahamad Emran also jokingly hoped that the food inside the rider's bag wasn't damaged by the swords.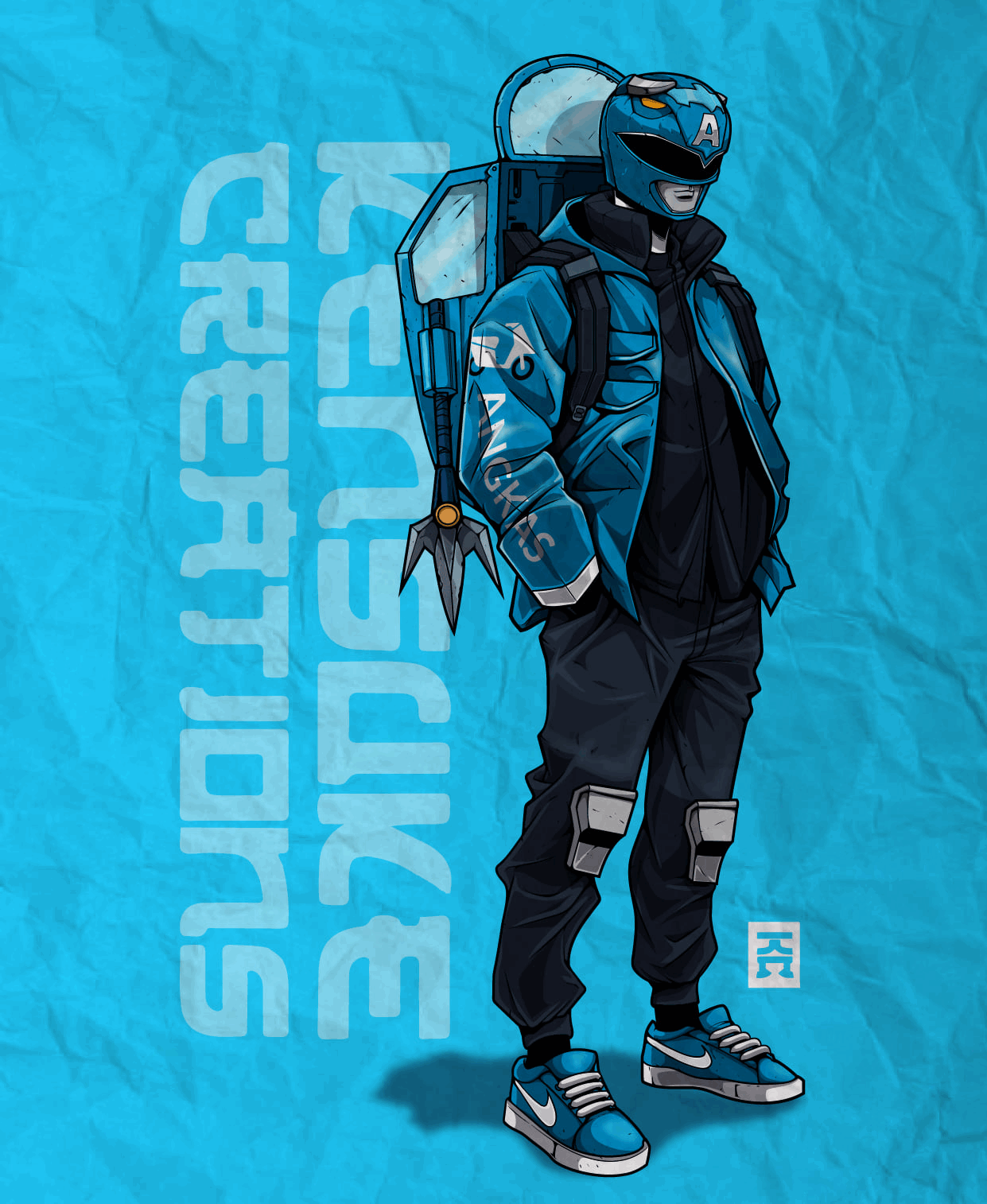 Image credit: Kensuke Creations 
Another illustration shows an Angkas rider, standing chill with two hands inside his pockets, armed with a three-pronged spear.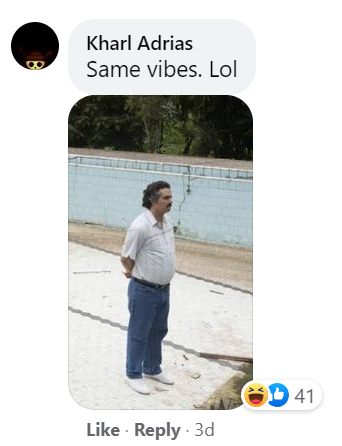 Image credit: Kensuke Creations 
Netizen Kharl Adrias saw the humor in the Angkas rider's easygoing demeanor, so he commented with a photo of a famous meme starring a solemn man standing straight with his legs together, captioning it, "Same vibes. Lol."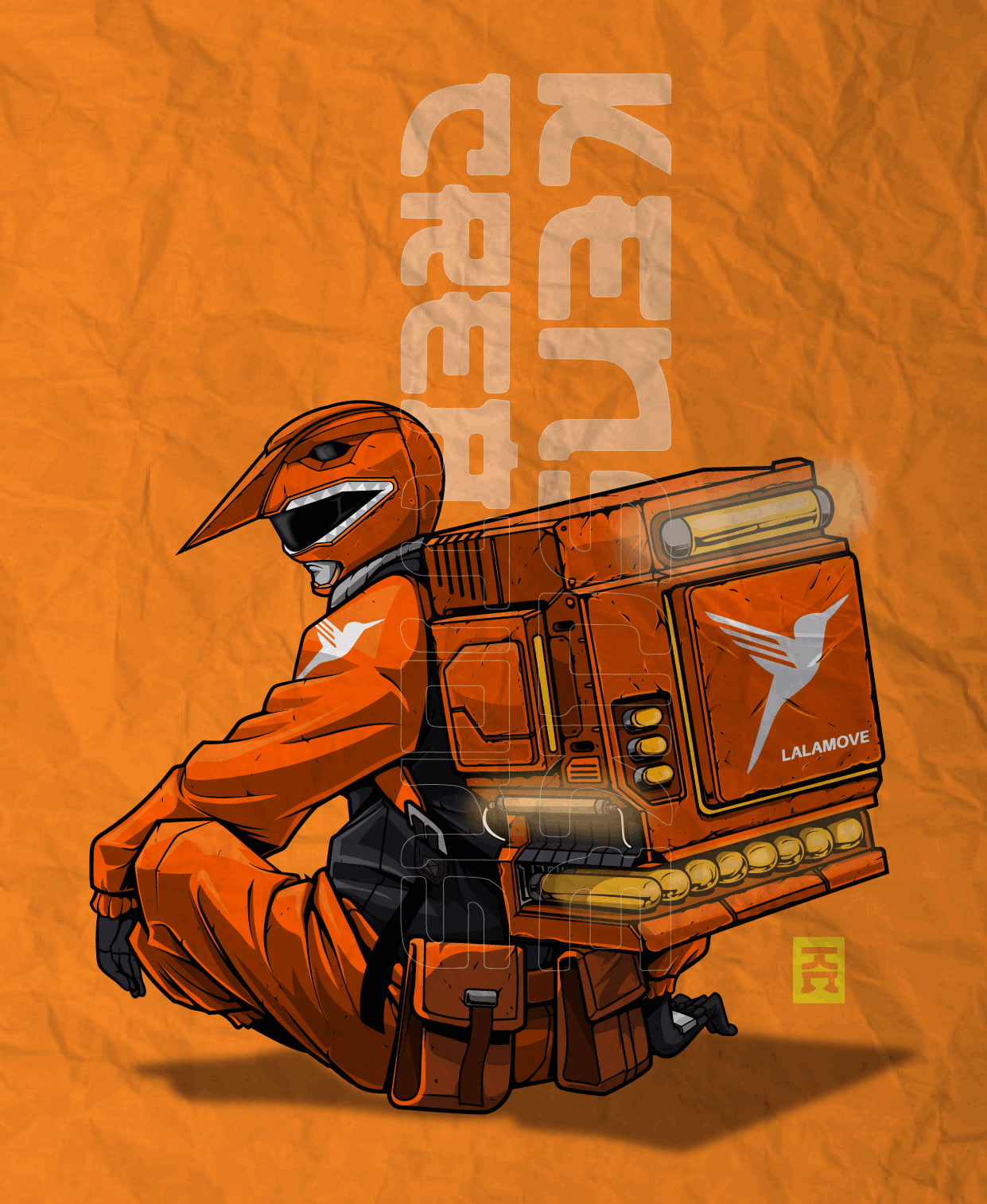 Image credit: Kensuke Creations 
In the next illustration, a Lalamove rider is sitting with his futuristic bag packed full of what seems like batteries.


Image credit: Kensuke Creations 
Netizen Noriel Marcos noticed that the Lalamove rider seemed quite sad, however. He acknowledged the rider's sadness in a comment and expressed his empathies. 
"Ang lungkot ng hero ng [L]alamove parang may dinaramdam. Ramdam kita sir, (The Lalamove hero looks sad, as if he's going through something. I feel you sir.)" Marcos wrote.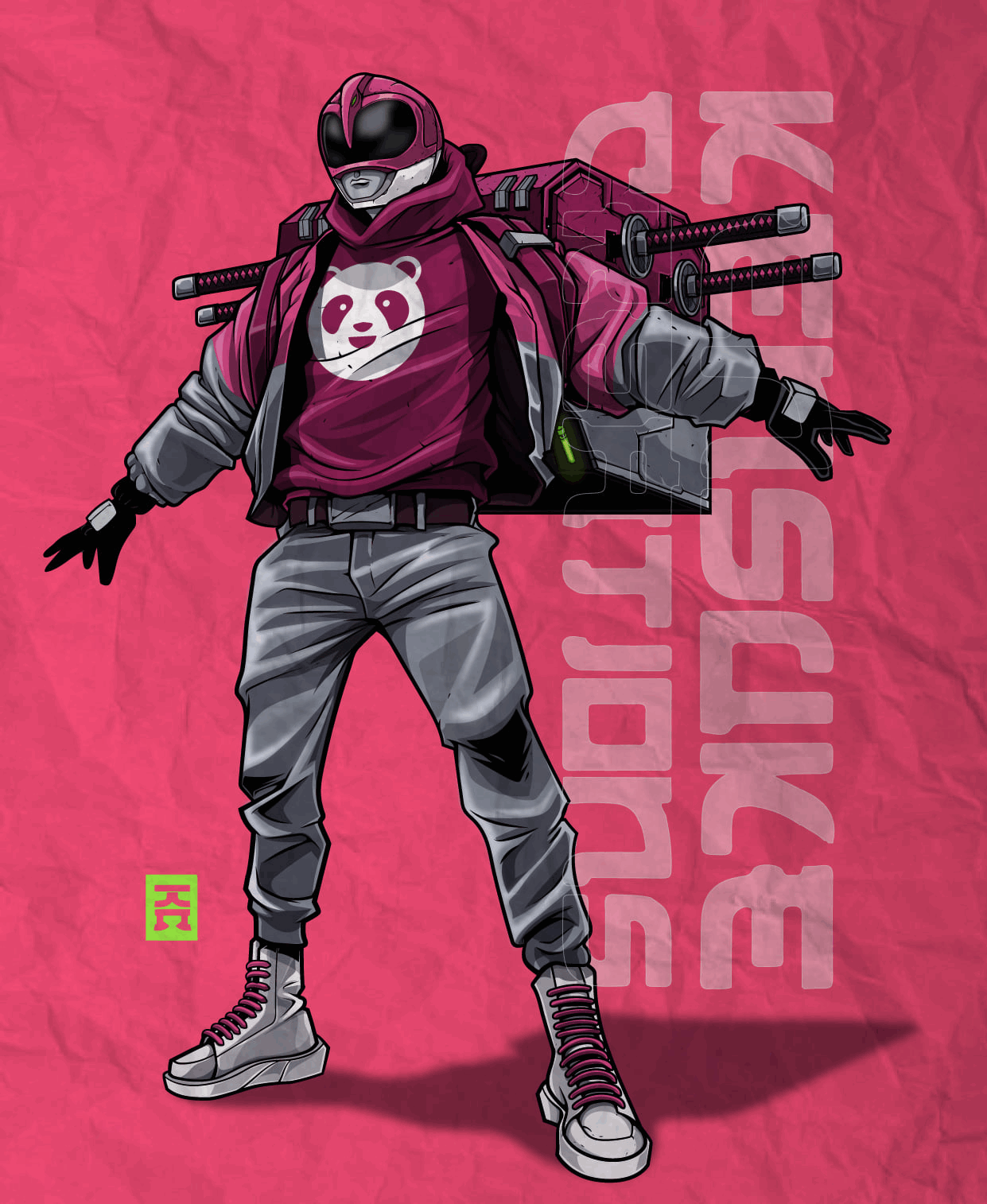 Image credit: Kensuke Creations 
And in another illustration, the Foodpanda rider is drawn with his arms stretched and with his bag featuring slots that hold two long swords.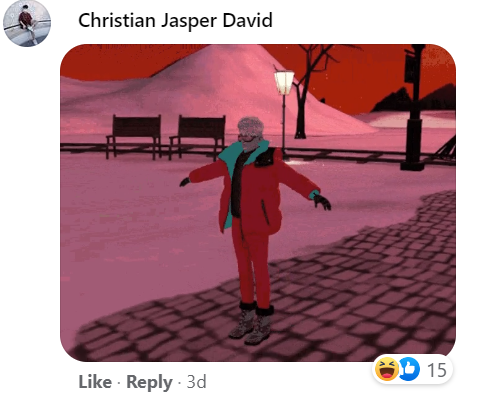 Image credit: Kensuke Creations

Christian David noticed that the rider's pose is similar to a T-pose, a type of pose in animations and games where a character is standing straight with their arms stretched horizontally. So he commented with a GIF showing the pose that has long become a meme among artists and gamers.
---
Hensly draws inspiration from comics, cartoons, anime, and street design
---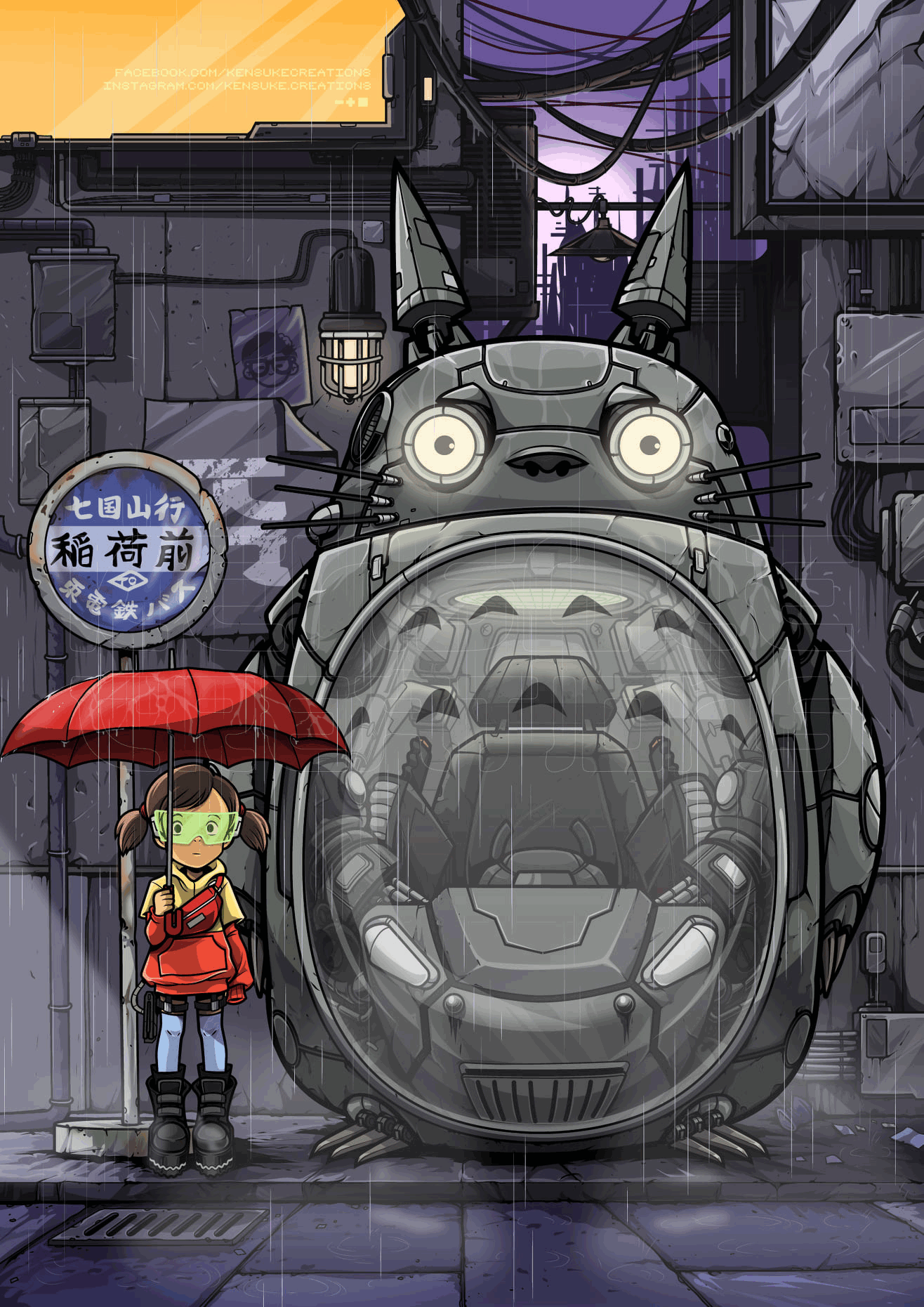 Ken Hensly's cyberpunk rendition of Totoro at a bus stop
Image credit: Kensuke Creations
Hensly's futuristic artworks are mostly inspired by characters from pop and street culture. Aside from the delivery superhero illustrations, he has also drawn a cyborg version of Totoro from the Japanese animated film My Neighbor Totoro, and Eleven from Stranger Things.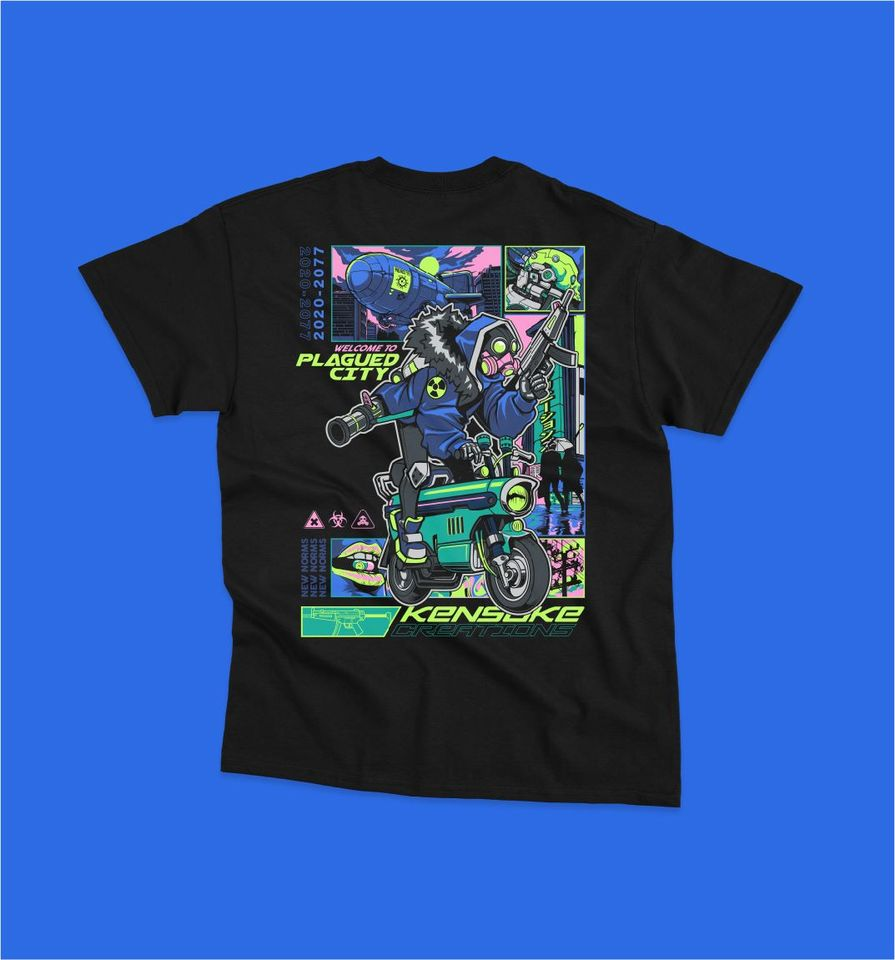 Image credit: Kensuke Creations 
And if you like his style, you can actually wear his creations. He also sells T-shirts printed with his illustrations, and each sells at P800 (~USD16.46) on his online Facebook store.
---
Paying tribute to our delivery riders
---
Hensly's artworks show how our delivery riders, who brave the streets amidst the heat of the sun and traffic despite the ongoing pandemic, are indeed deserving of our admiration. 
Let's be kind and thankful to them every chance we get whenever they knock on our doors to bring us our orders. 
Also check out:
---
Cover image credit: Kensuke Creations 
Get more stories like this!
Drop us your email so you won't miss the latest news.