Catriona Gray joins TikTok
---
Social media junkies have most likely heard of TikTok by now. It's an app where you'll find many users or TikTokers doing their own thing, ranging from dancing titos to flight attendants doing challenges. Sometimes you'll even come across the occasional celebrity on your For You page, also known as #fyp.
The most recent Filipino celebrity to enter the diverse and fun world of TikTok is Catriona Gray. The former Miss Universe queen has finally graced the app with her presence – which might just convince her fans new to TikTok to get on the app.
---
Sharing makeup skills, style, and self-love
---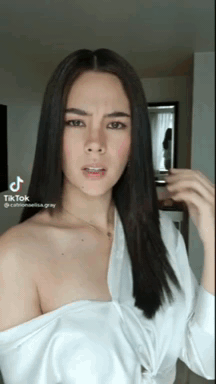 Image adapted from: @catriona_gray
If you're not on TikTok yet, now might be the perfect time to create an account. Apart from being many Filipinos' favorite kween, Catriona Gray might just become our newest favorite TikToker too.
She recently posted her very first TikTok on Sunday, 17th January. Since then, she has posted 4 videos, the most recent one being yesterday, 24th January. Her videos show us her playful personality behind the responsible Miss Universe that she is – turns out, she's also someone who likes to do TikTok challenges in her free time.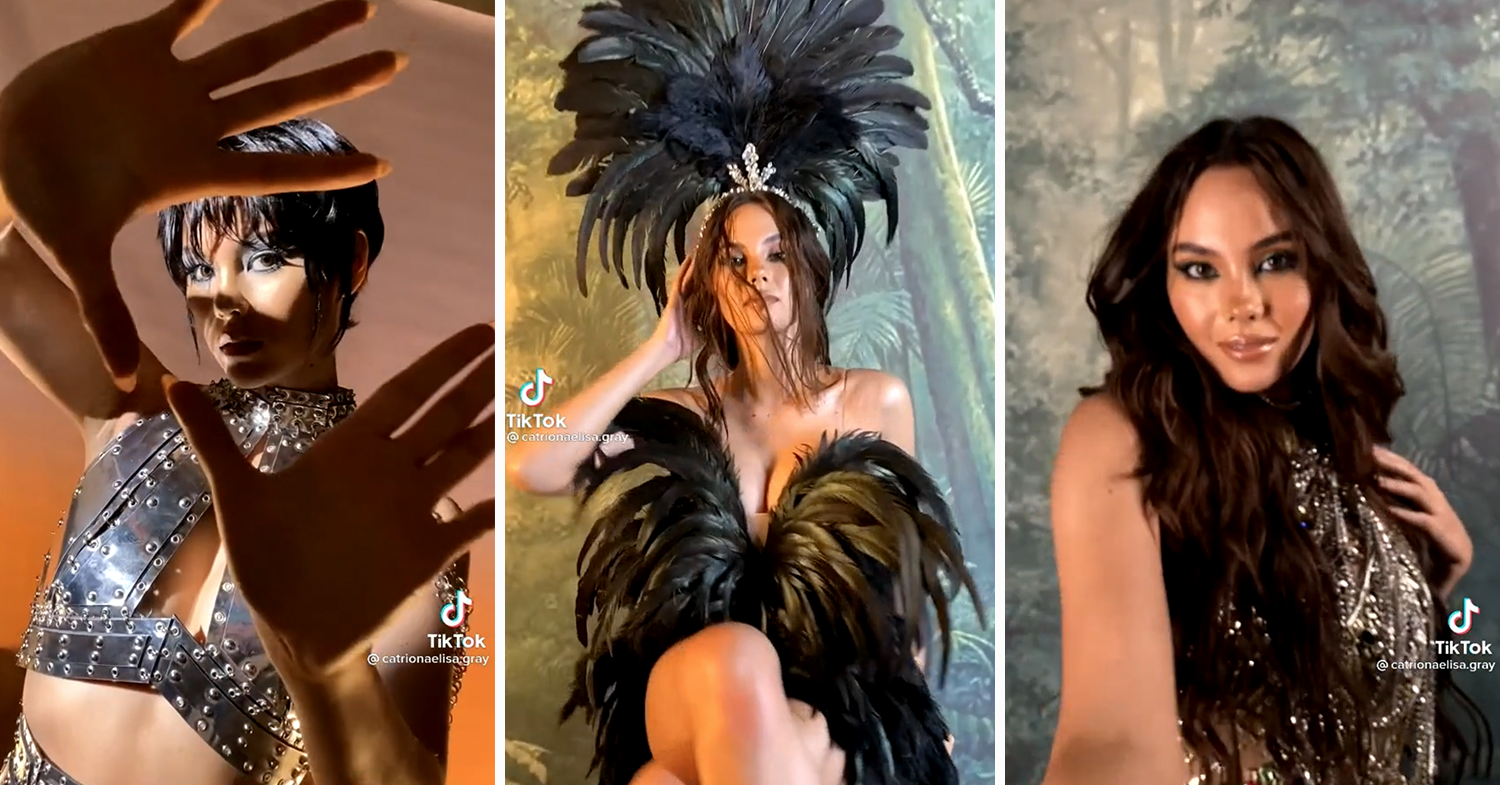 Image adapted from: @catriona_gray
So far she's taken on TikTok challenges that show off her makeup skills and her impeccable fashion sense. In one video, she transforms into 6 diverse and high fashion outfits, earning over 4 million views as of writing.
In her most recent video, she puts a twist on the Glow Up challenge by going from full glam to a more au naturel look rather than the opposite. Even with the crown off, she's teaching us to be comfortable in our skin – be that with a face full of makeup on or not.
---
TikTok has verified Gray's account
---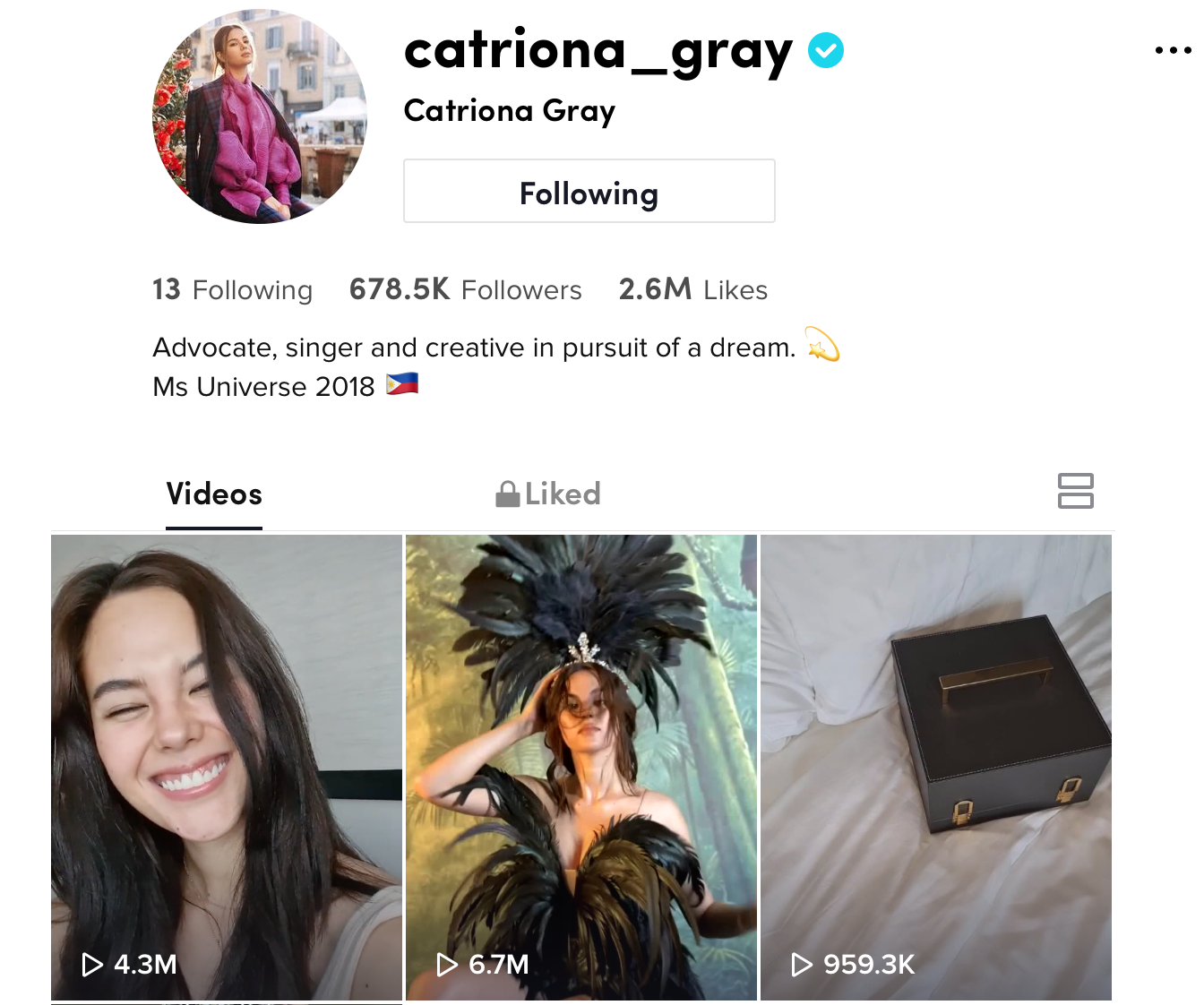 Image adapted from: @catriona_gray
As Gray posted her first Tiktok a week ago, some people were still skeptical about its authenticity because of the lack of a blue check mark. Netizens under the comment section ranged from asking if the account was really Gray's to tagging TikTok to verify the account. Finally, on 24th January, the app finally verified Gray's account, putting all speculations of a fake account to rest.
The pageant queen only has 4 TikToks up at the moment, but she's already gained almost 3 million likes across her whole account. The views on each video are all above 800k, and some go well beyond a couple million – a feat in itself. And with over 600k followers only in her first week on the app, we're sure she'll be hitting a million followers soon.
---
What Catriona Gray is up to today
---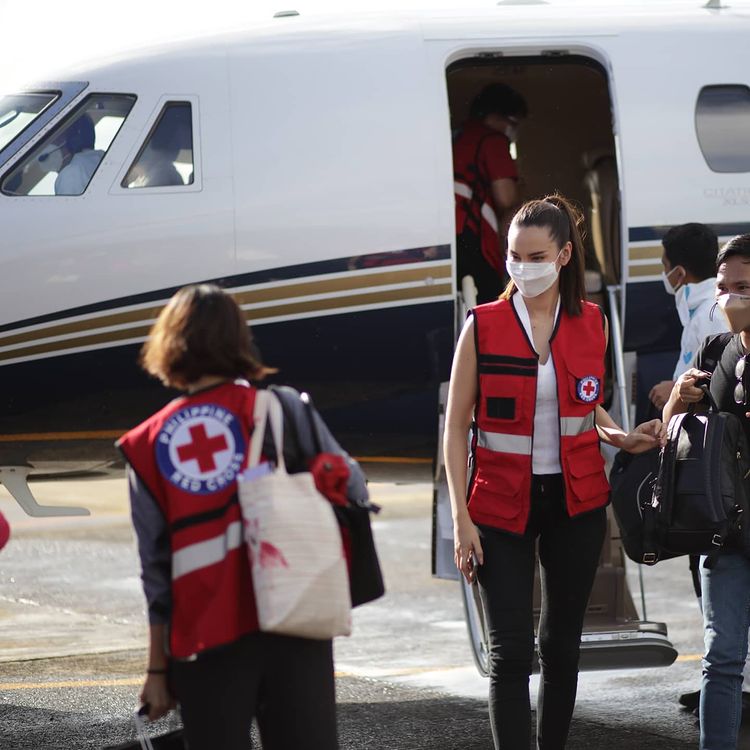 Image credit: @catriona_gray
Her recent dive into TikTok doesn't mean she's slacking off on her humanitarian advocacy work. She continues to dedicate much of her time to those in need, such as the victims of last year's flash floods in Camarines Sur and Catanduanes. Recently, she also partnered up with Make-A-Wish Philippines to grant wishes to children with critical illnesses, to whom you can donate through GoGetFunding.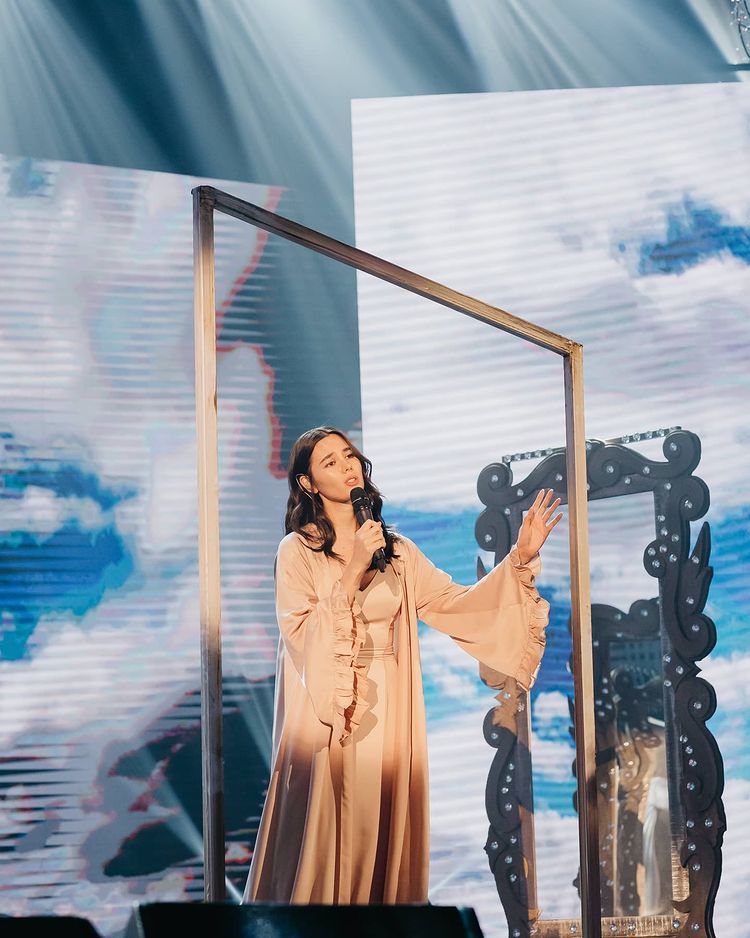 Image credit: @catriona_gray
She has also ventured into the world of showbiz by signing on with TV5. With live dancing and singing performances, she proves that apart from the pretty face and charisma she is known for, she's also got a few hidden talents under her belt. For her future projects, you can follow her Instagram account where she posts regularly.
---
Balance productivity and fun
---
Catriona Gray joining TikTok tells us one thing – you can balance work and play. If someone as busy as the former Miss Universe can spend a couple of minutes doing a TikTok challenge, then you can definitely afford yourself a break.
Strive towards your personal goals and, if you're a kween like Catriona, helping others, but also always take care of yourselves. Take that mental break by scrolling through TikTok videos or making one yourself.
Also check out:
---
Cover image adapted from: @mymygeronimo and @mymygeronimo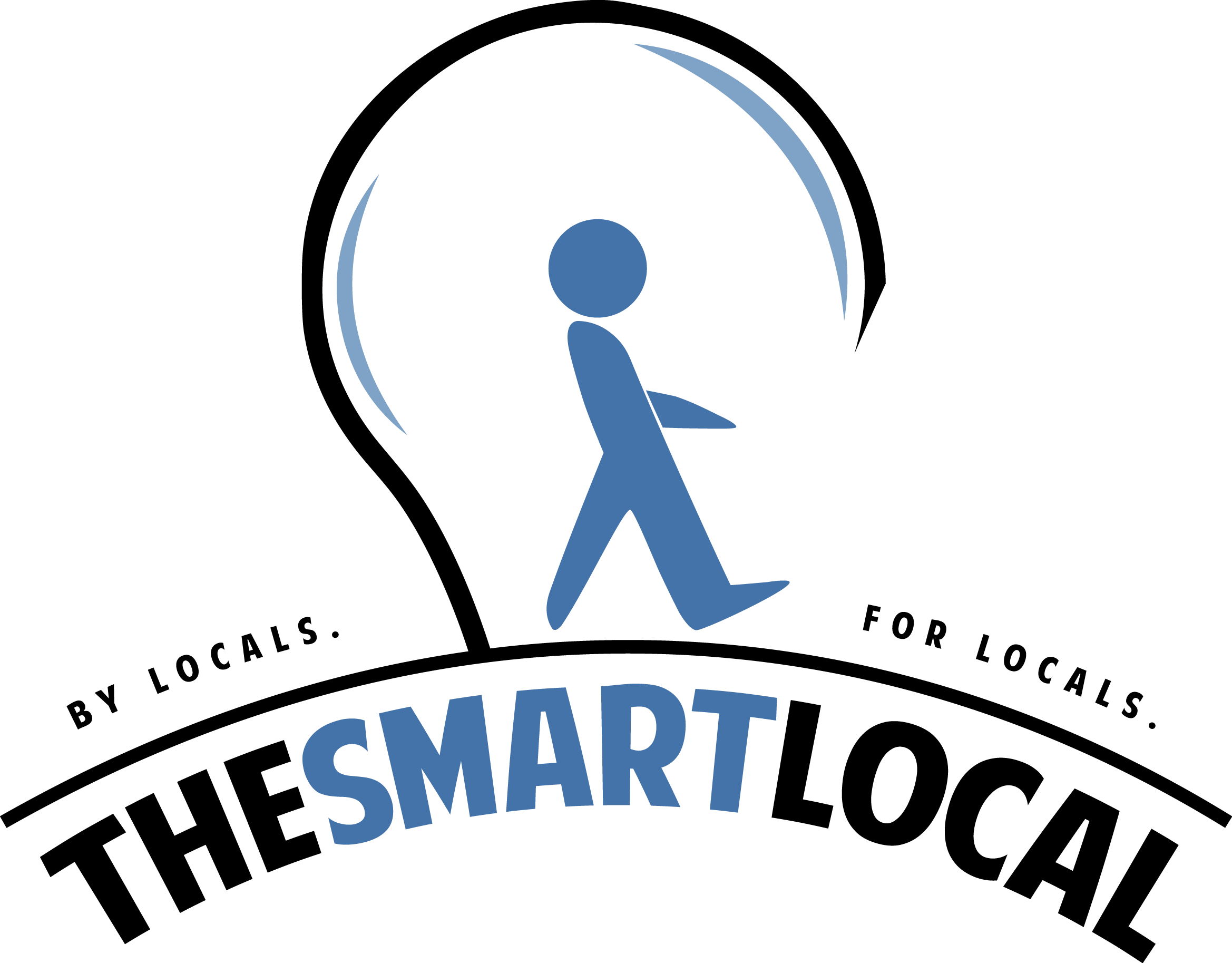 Drop us your email so you won't miss the latest news.