Ugbo Street Food
---
The long and narrow stretch in Velasquez, Tondo, Manila, now fondly called Ugbo Street Food, has grown famous for its numerous kiosks that serve inexpensive snacks and desserts until the wee hours of the night.
If you're looking for an affordable place to enjoy delicious snacks and hang out with friends, check out this thriving community in Manila.
---
Filipino barbecue & pork bung
---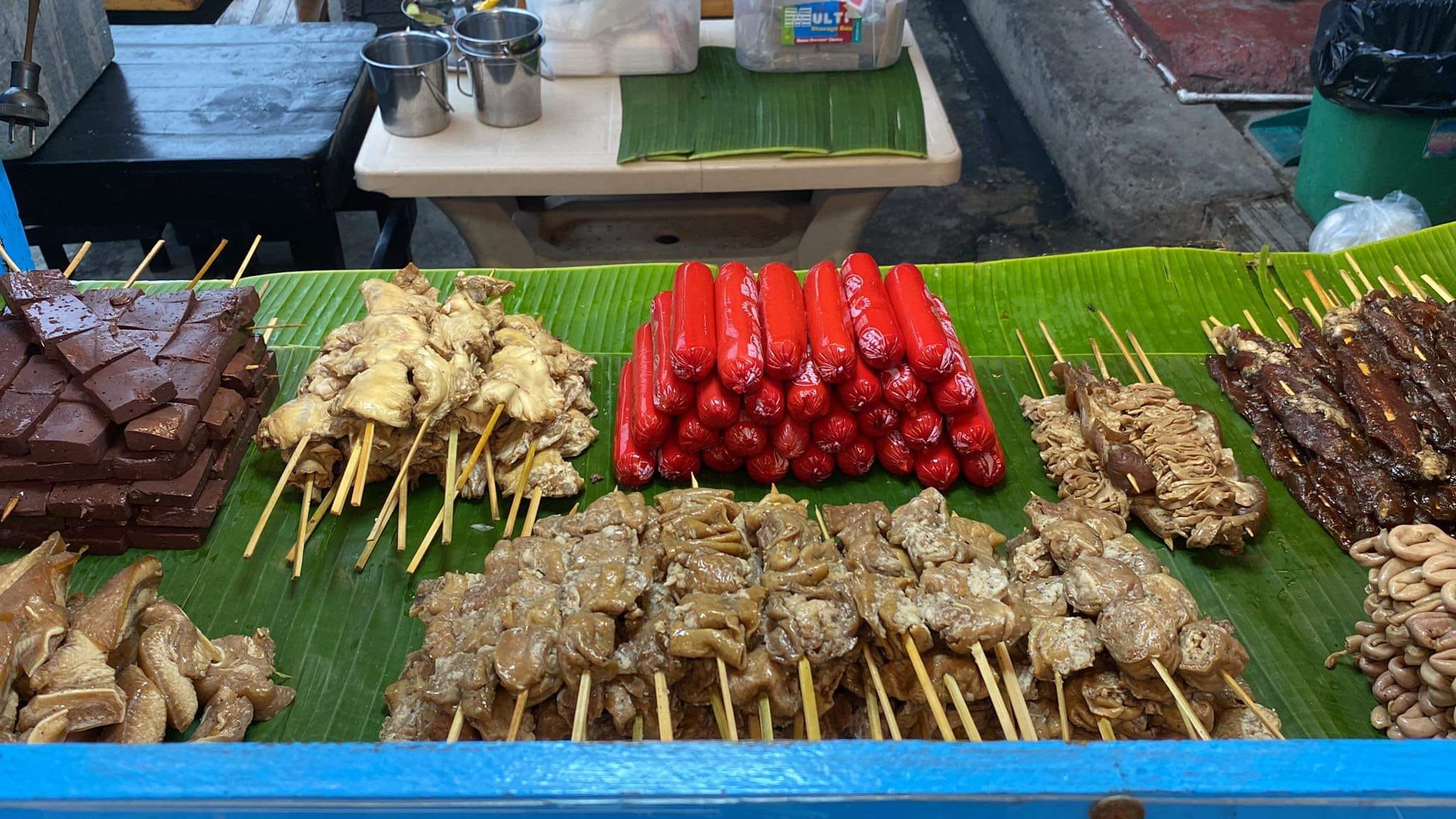 Filipino BBQ skewers. 
Image credit: Enrico Ramos
When you get to Ugbo street, you will see a seemingly endless line of food stalls on each side of the road. There you can order staple Filipino cheap eats such as barbecue skewers, including pork meat, pork ears, isaw (chicken intestines), betamax (congealed pork blood), and adidas (chicken feet).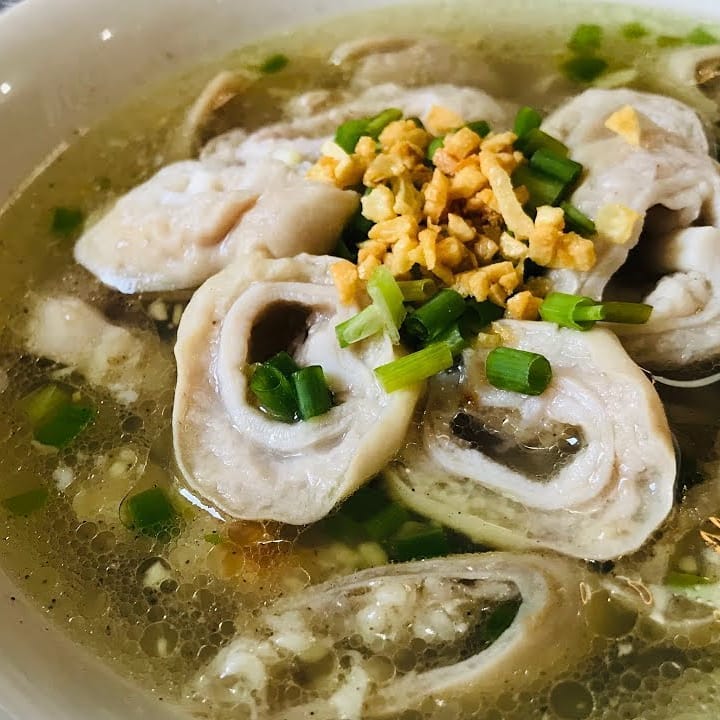 Pork bung soup.
Image credit: TONISHEN'S Kitchen
Another street delicacy that kiosks in Ugbo offer is the tumbong soup (pork bung). It has a clear broth with chives and is best enjoyed after a couple of drinks.
The pork bung's clear broth and fatty texture can be an acquired taste, but even those who try it for the first time attest to how deep the pork flavors are and how it helps prevent hangovers.
---
Midnight snacks and desserts in Manila
---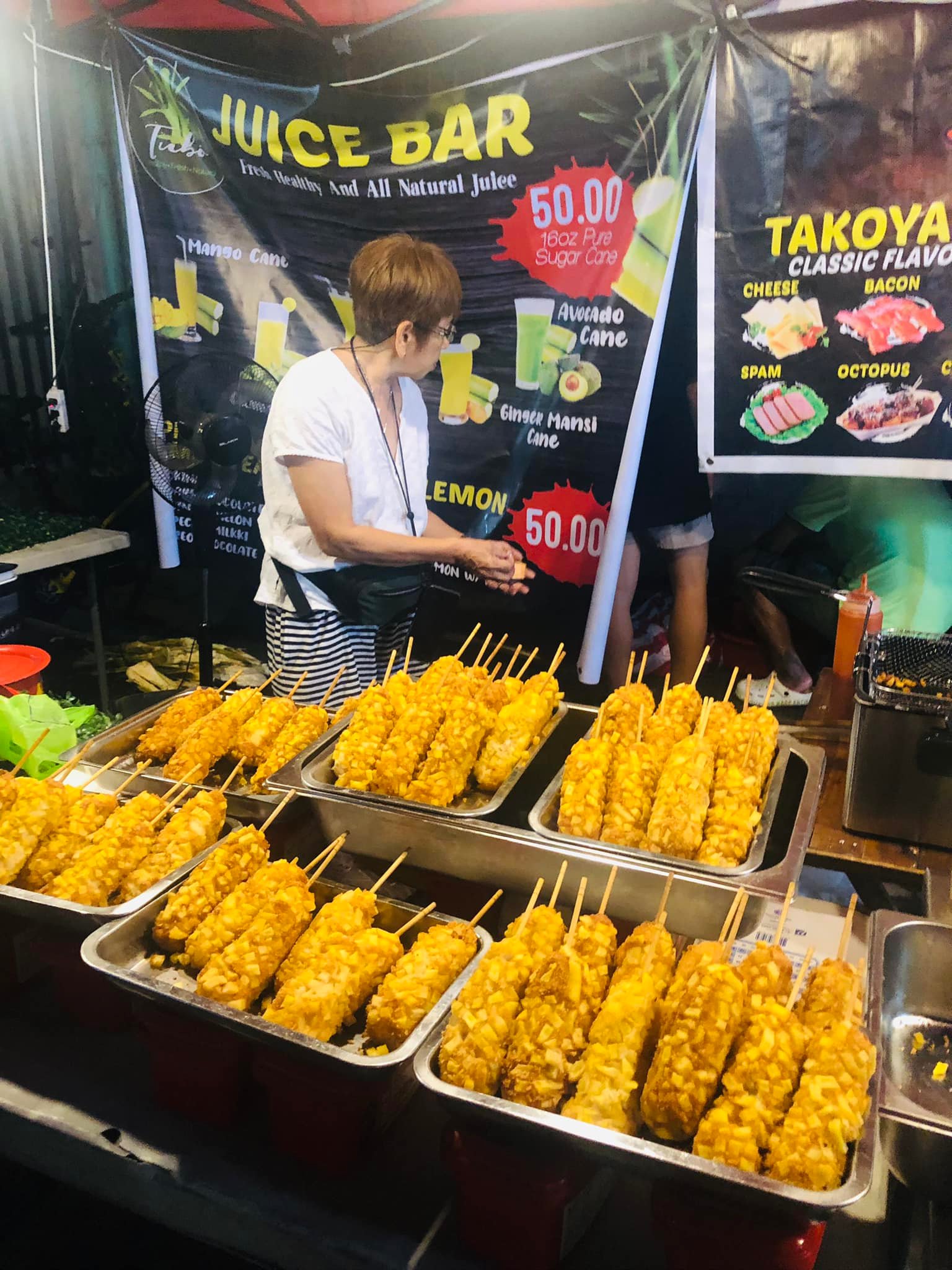 Korean-style corn dogs.
Image credit: Joseph Mababa
Aside from the typical Filipino street food, you can also find influences from different cultures in this place. Multiple stores are offering freshly-made takoyaki, corn dogs, and tteokbokki (Korean spicy rice cake). You'll also love how the smell of shawarma meat on stainless vertical spits fills the air.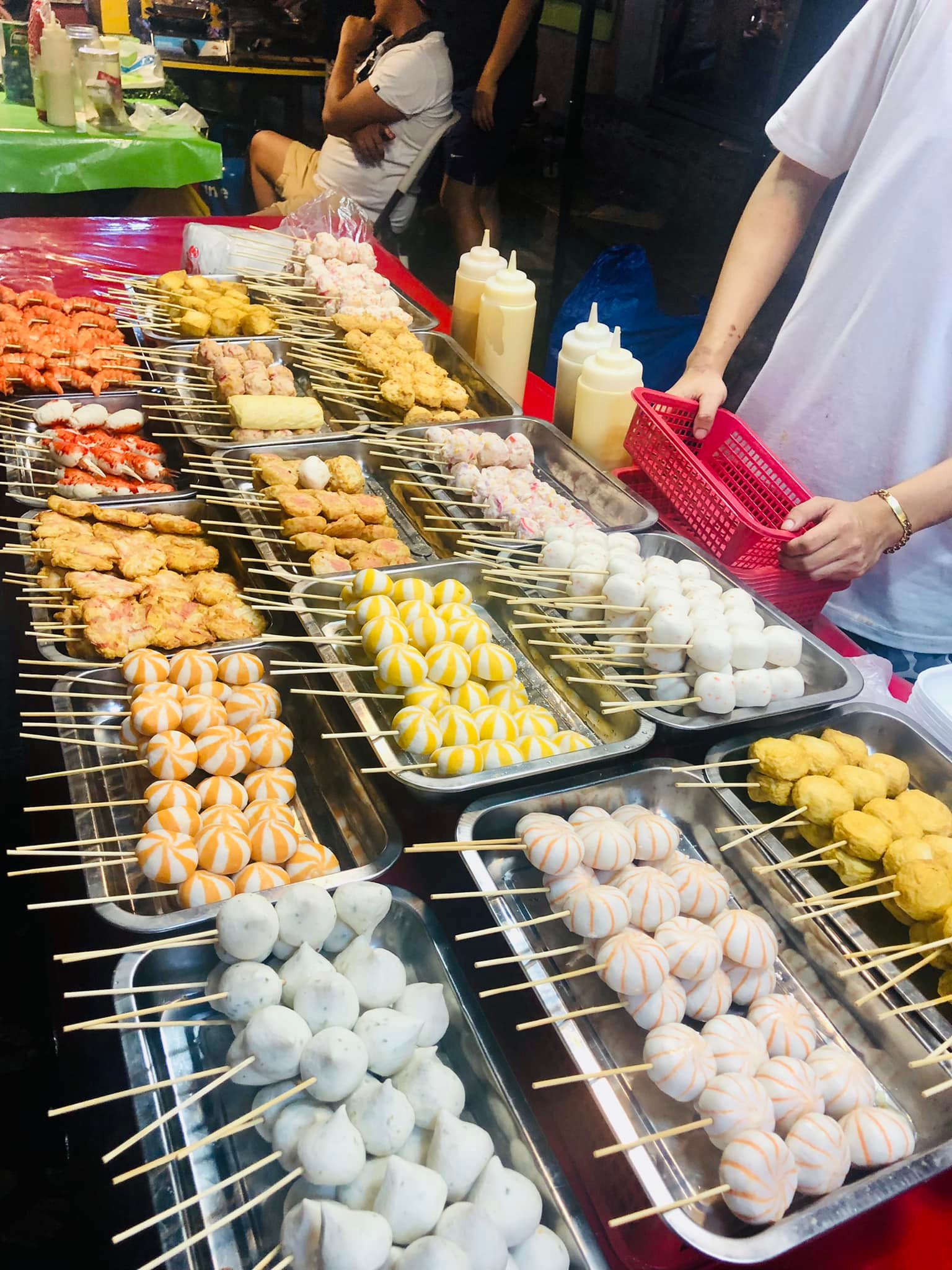 Seafood balls on skewers.
Image credit: Joseph Mababa
There are also numerous choices for drinks and desserts, such as boba teas of different flavors, milkshakes, fruit shakes, and sorbetes (Filipino ice cream). Most stalls stay open even after midnight to satisfy your late-night cravings.
---
Dine in the streets of Manila
---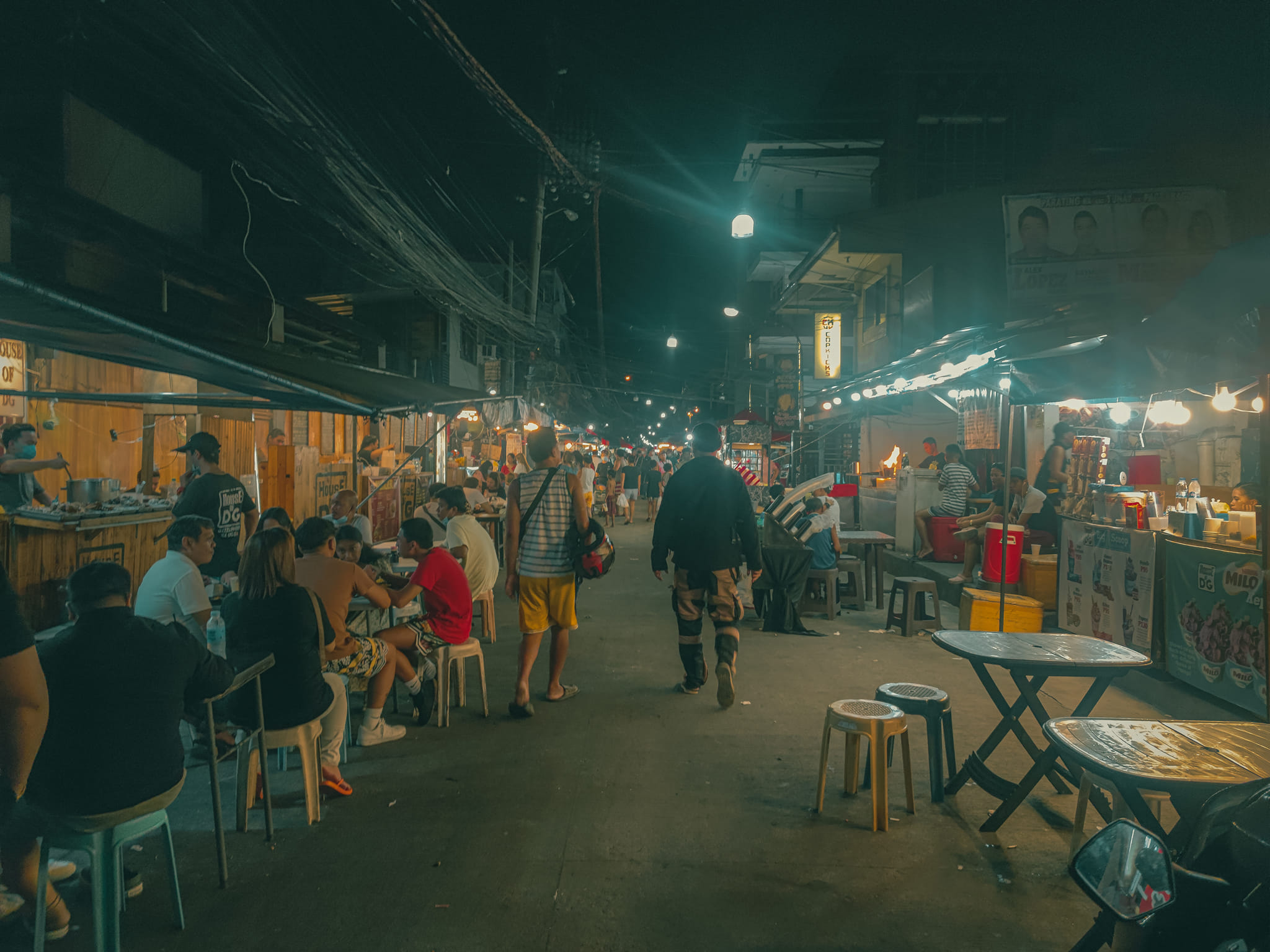 A small portion of Ugbo street.
Image credit: Jem Carr
Since there's already a steady flow of patrons frequenting Ugbo street, the community has even set aside areas where tables and chairs are set up to have proper dining areas.
The area, however, is far from the squeaky clean streets of exclusive food parks. But Ugbo street makes up for that with its lively energy and adventurous vibe.
---
Night market in Tondo, Manila
---
Since there are a lot of stalls on Ugbo street, you'll almost never run out of choices for anything you crave.
From savory snacks to decadent desserts, you can drop by this spot in Manila even late at night for an affordable food crawl.
More food spots around the Philippines:
---
Cover image adapted from: Avriley Martina, Chie Angeles-Brazil, & Peng Yhurie Go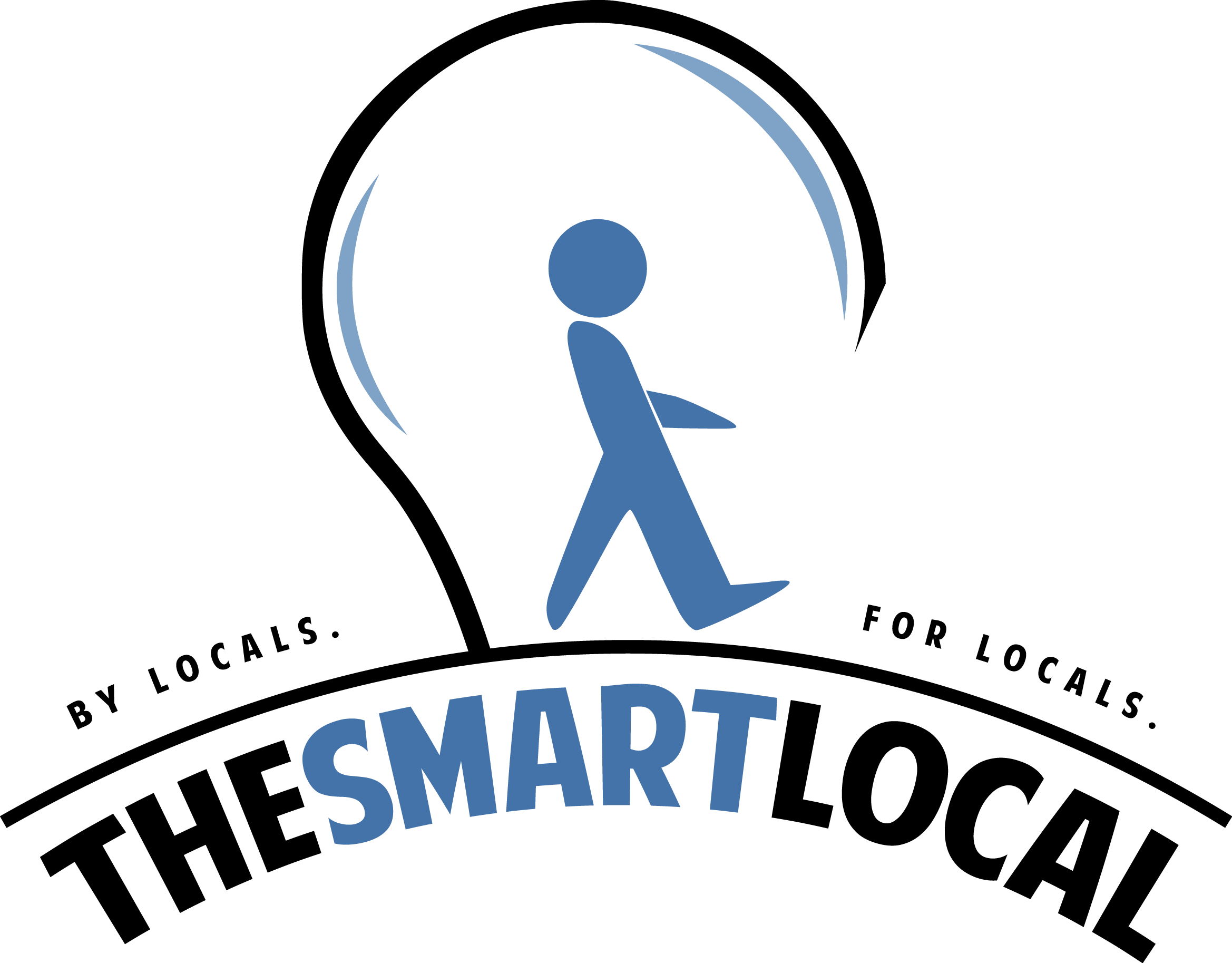 Drop us your email so you won't miss the latest news.