Translata local language translator
---
As far as we're concerned, Google translate is the most common translator that we use on a day to day basis. While it's great that it can translate tons of languages around the world, it doesn't cater as well to local languages in our country.
That's where Translata comes in. It's a local language translator that can translate several languages in the Philippines including Jejemon and Bekimon lingos.
---
How it was created
---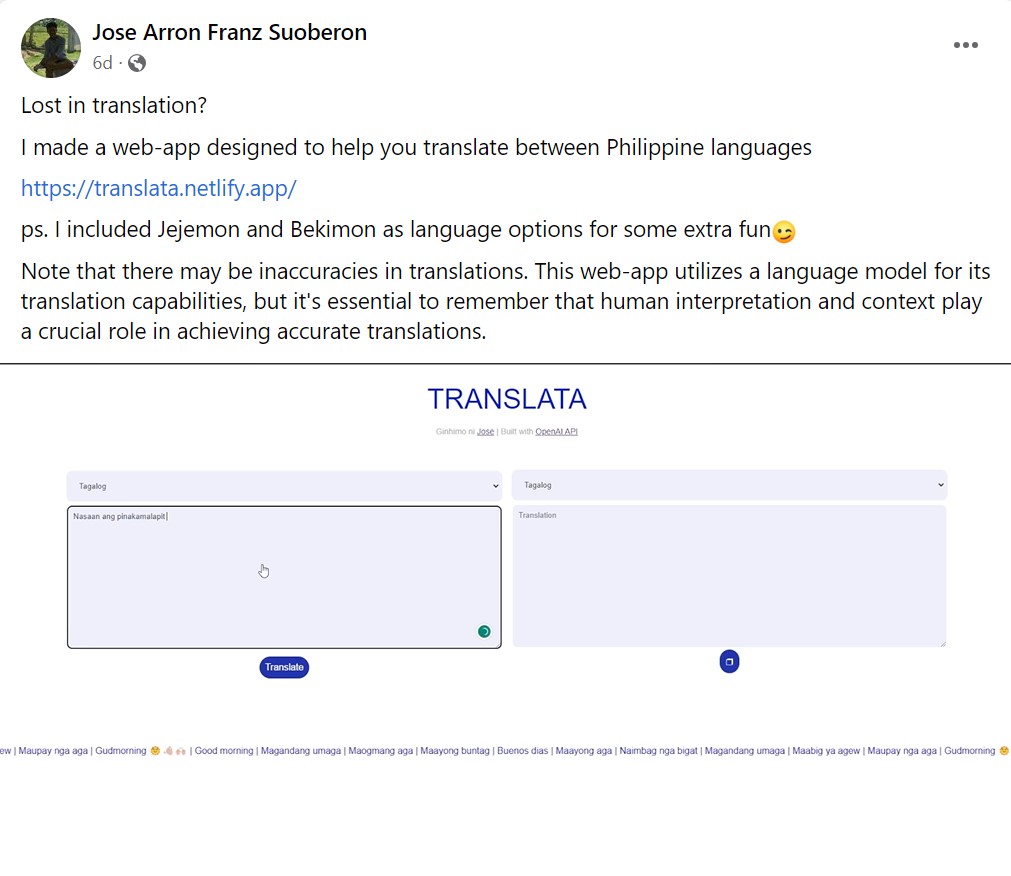 Image credit: Jose Arron Franz Suoberon via Facebook
Translata is created by high school senior Jose Suoberon from Iloilo City. It was a personal project that came from his hopes to mend language barriers among Filipinos.
Aspiring to pursue computer science or software engineering, Suoberon showed off his skills by creating this online translator in record time. With the help of OpenAI's GPT 3.5 API, the same company behind ChatGPT, he was able to build the platform in just four days.
---
Local languages translated so far
---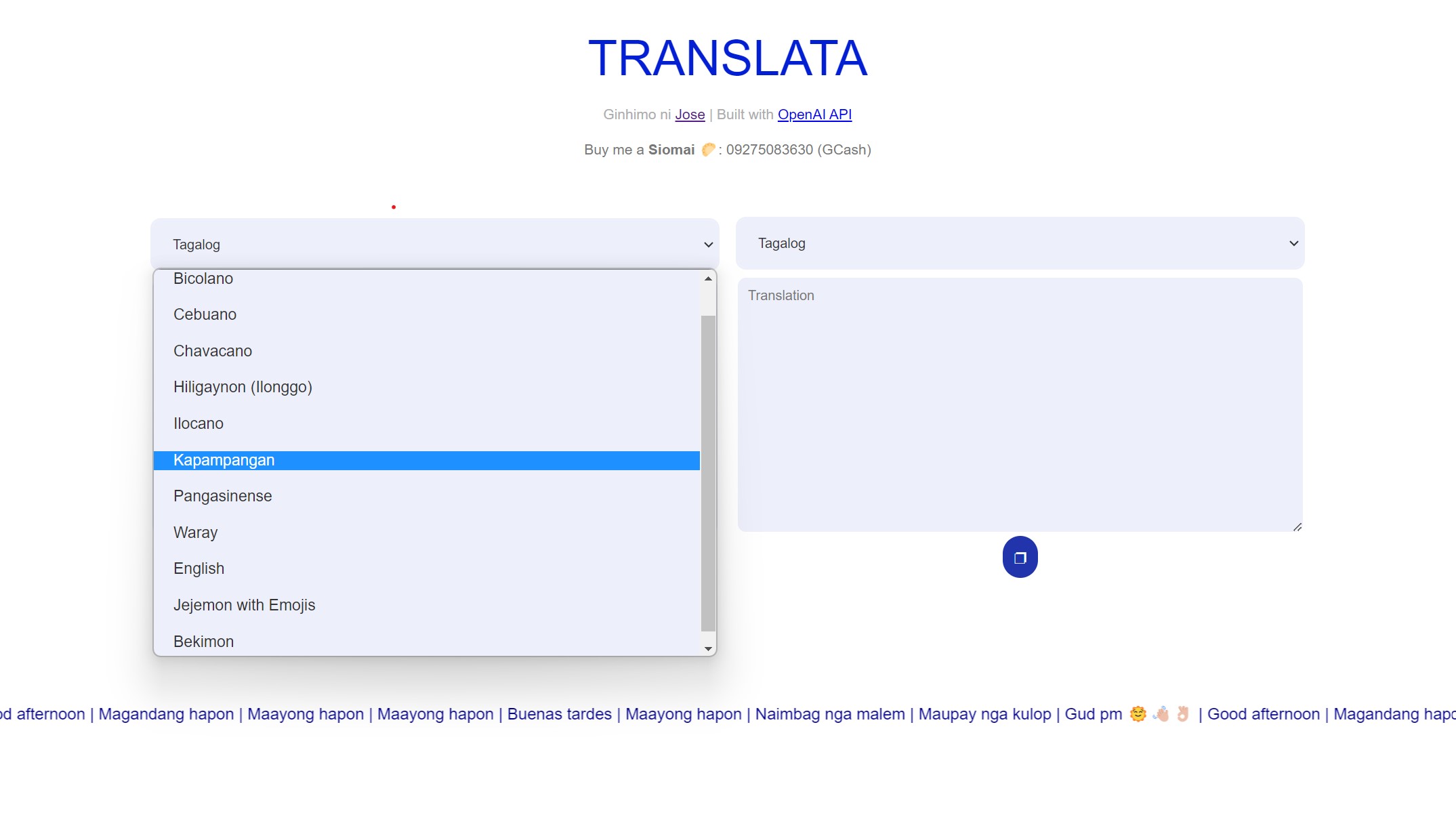 Image credit: Translata 
Suoberon was able to build translations for 11 local languages including Chavacano, Waray, and Hiligaynon. He even managed to include translations for Jejemon and Bekimon, two colloquial lingos that Filipinos came up with.
According to Suoberon, adding these made-up languages celebrates how these lingos influence Filipinos. Furthermore, he believes that it'll encourage users to embrace the fun side of the country. He reiterates that not only is it entertaining, but it's also a nod to the creativity and humor put into the languages.
---
The only local language translator
---
As far as we know, Translata is the only translator on the web that recognizes multiple Filipino languages.
Since it's still new, Suoberon has yet to work out its kinks, so it's definitely a work in progress. If you want to help his cause and this amazing software, you can donate to his web app or contact him for further improvement and to further his cause.
To know more about Filipino languages, check out these Bisaya phrases to know when traveling to Cebu, Bohol, and more or Tagalog slang and phrases for tourists. For more cultural reads, visit The Smart Local Philippines.
---
Cover image adapted from: Translata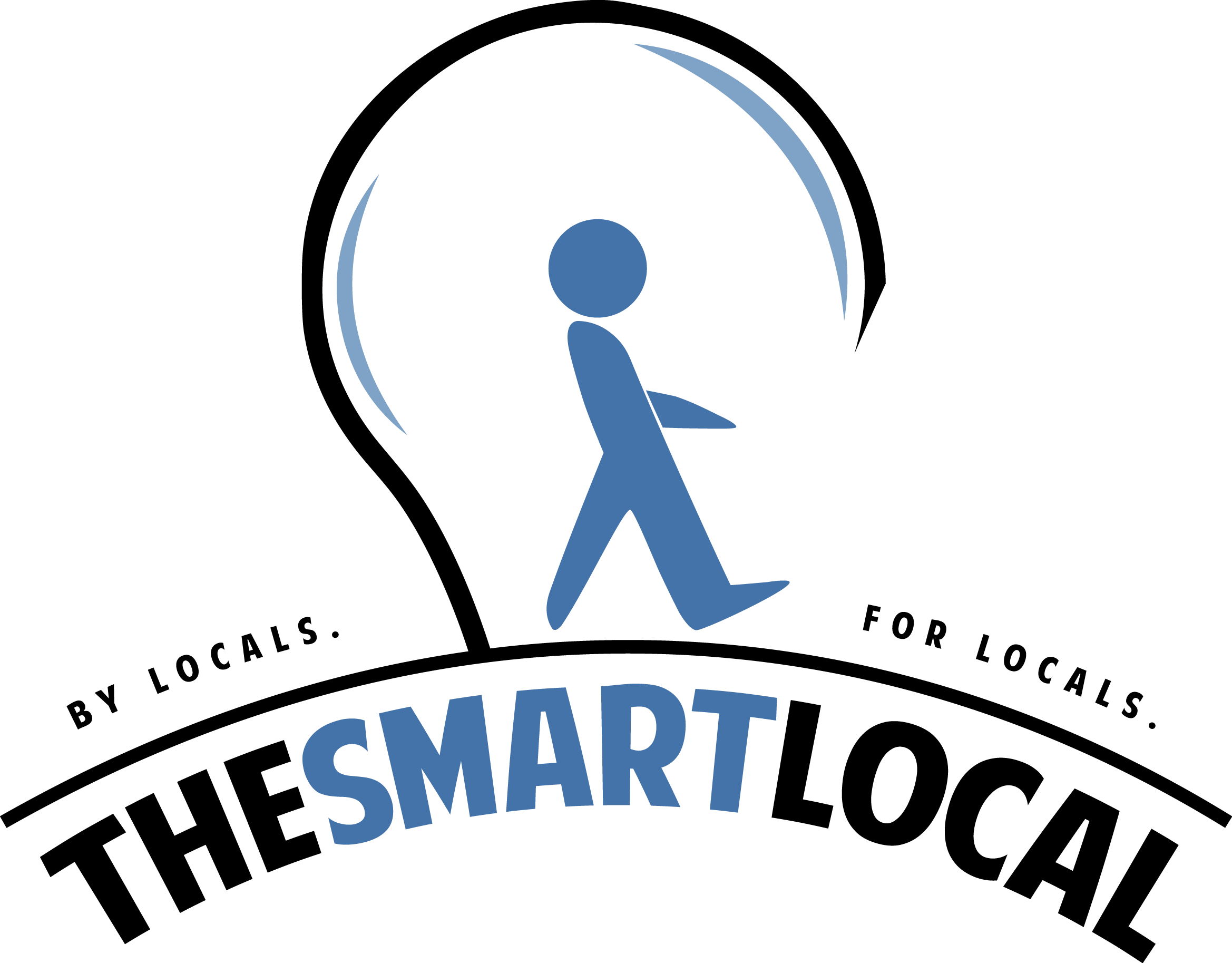 Drop us your email so you won't miss the latest news.