Things to do in Sorsogon
---
So you joined the trend and mapped out the places you've been in the Philippines and realized you need to travel domestically more often. If you're set on a mission to visit as many provinces in the country as you can, consider going to Sorsogon, the southernmost province in Luzon.
The province is home to plenty of water attractions – including pink-sand beaches and a lake near an active volcano – which we've included in this list below of 9 things to do in Sorsogon.
---
1. Be enchanted by Paguriran Island and Lagoon
---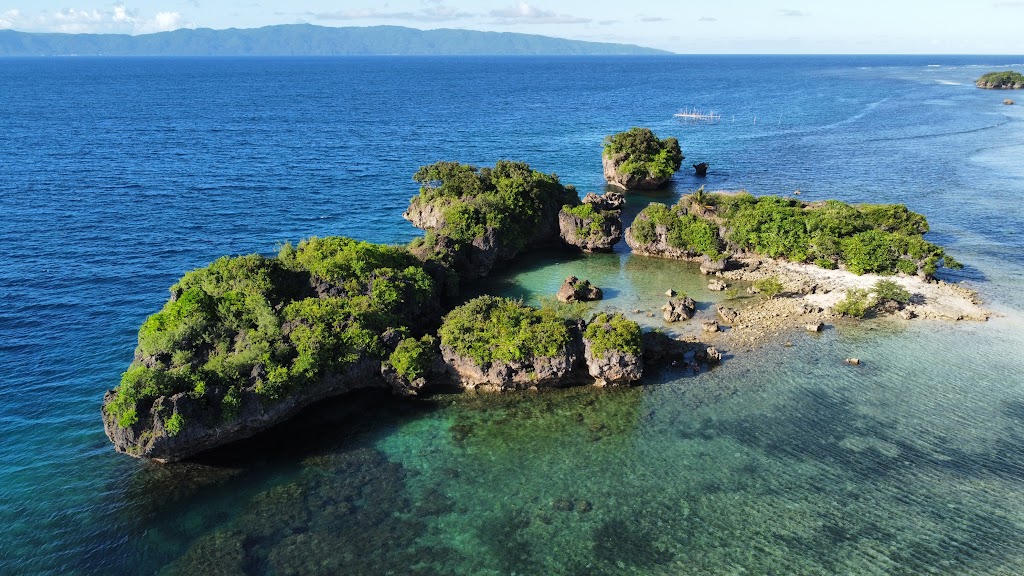 Image credit: Tom Krajnik via Google Maps
For a scenic swimming sesh, head to Paguriran Island and Lagoon. Its clear blue waters are enclosed in a rock formation not too far away from the beach so you can even walk to it in the morning during low tide.
Besides swimming and snapping photos, you can also jump from the rocks to the deepest part of the lagoon.
Entrance to the island costs only P5 (~USD0.09) but you can also get a cottage or overnight accommodations from the nearby Pagururan Island Resort for an additional fee.
Address: Sawanga Beach, Barangay Sawanga, Sorsogon City, Sorsogon

---
2. Explore Sorsogon's pink sand beaches
---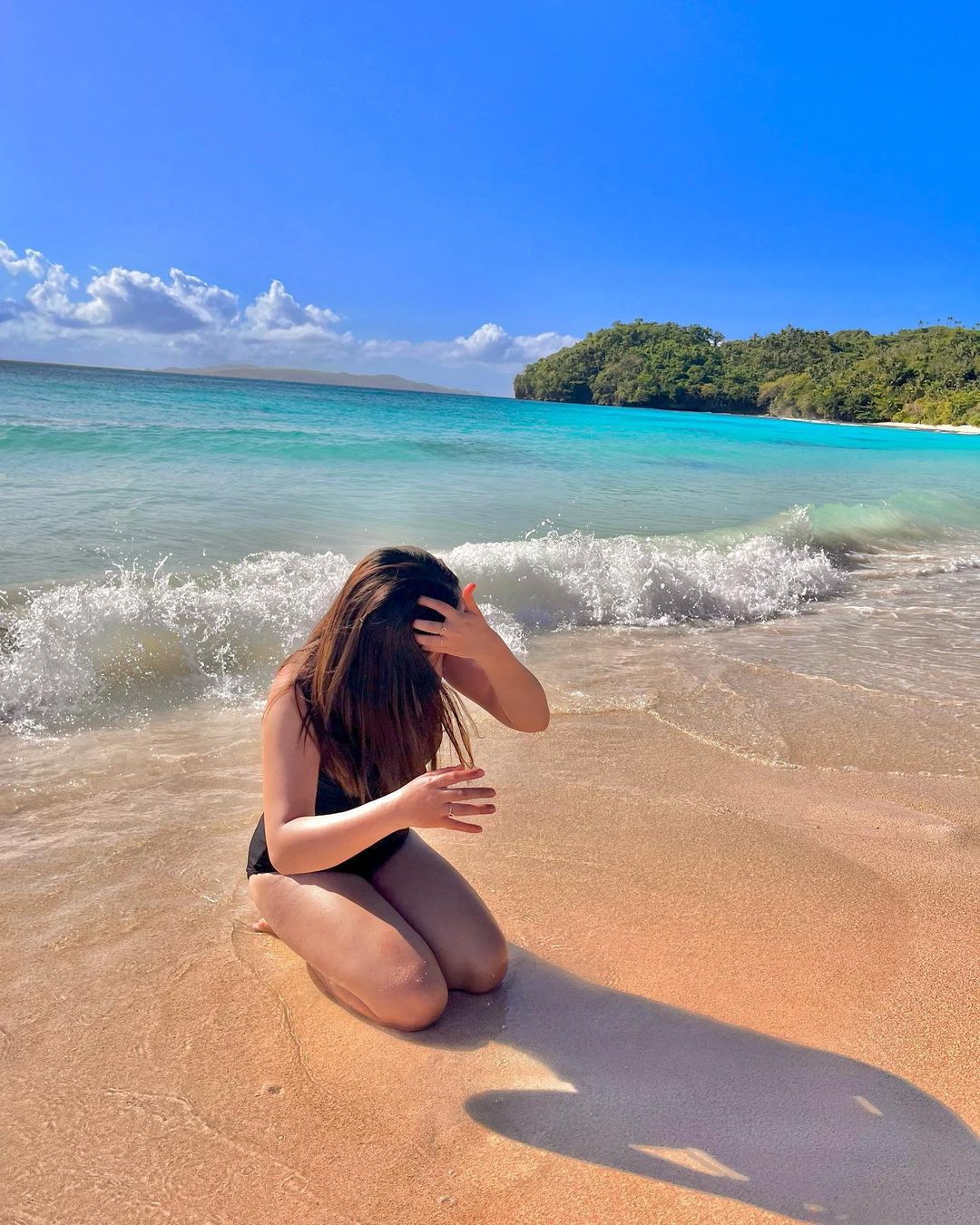 Subic Beach.
Image credit: @jazmein_roze via Instagram
Matnog, Sorsogon is home to some pink sand beaches, including Subic Beach.
The sand turns pinkish during noon and sunset due to grains of red quartz. It creates a beautiful contrast with the turquoise-colored seawater.
Subic Beach is often part of day tours. To join a tour, go to the Matnog Tourism Office where you'll be assigned a boat. A day tour costs P3,000 (~USD53.85) for up to 10 people. You'll also have to pay a P150 (~USD2.69) entrance fee and a P20 (~USD0.36) environmental fee per person.
Aside from Subic Beach, Tikling Beach is another pink sand beach in Sorsogon that's usually part of tours but it's currently under rehabilitation.
Matnog Tourism Office
Address: Barangay Camcaman, Matnog, Sorsogon
Opening hours: 6am-5pm, Daily

---
3. Chance upon whale sharks at Donsol
---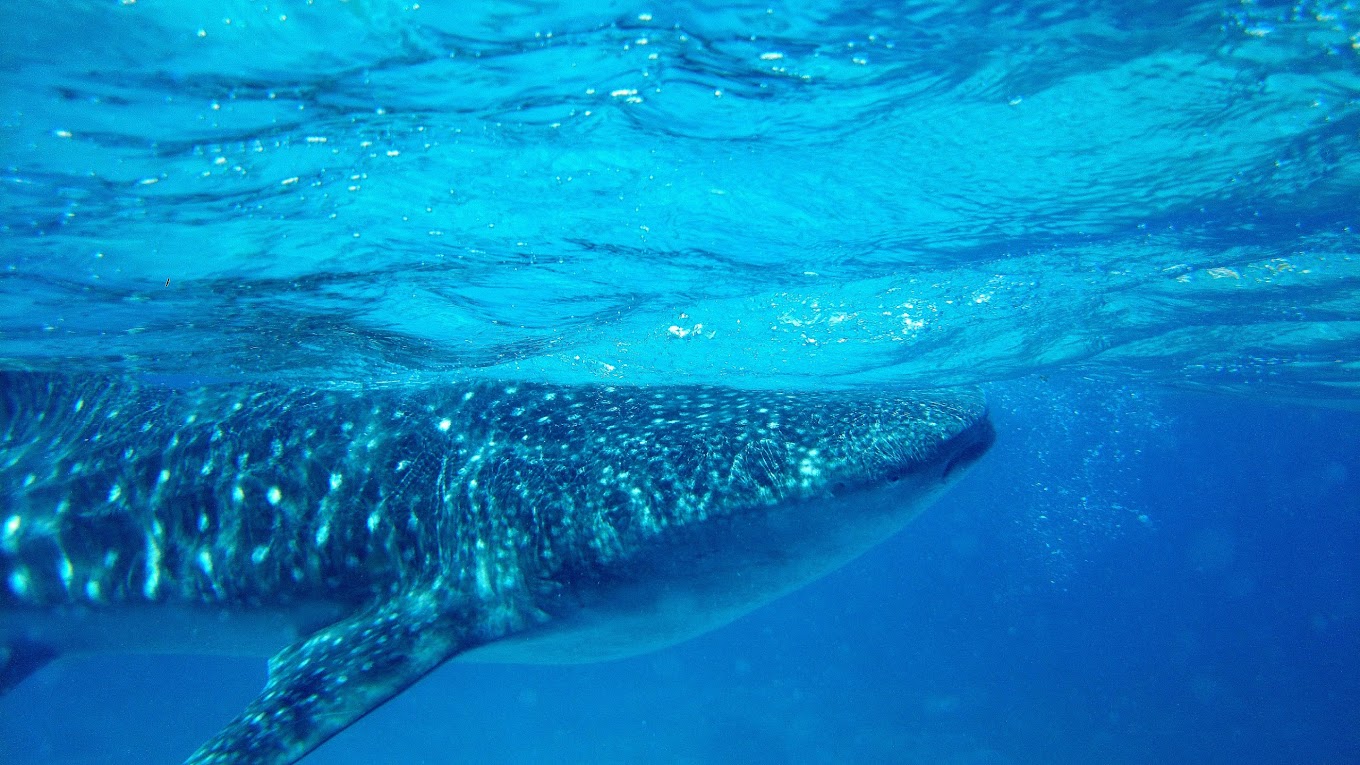 Image credit: Maciek N. via Google Maps
Find whale sharks in the wild at Donsol, Sorsogon. Unlike Oslob in Cebu, whale sharks aren't fed here so you may or may not see a whale shark during your visit but that just makes the experience special.
Whale shark interaction starts at 7am, but go to Donsol Tourism Office earlier to snag a boat. The boats then stay at sea to search for whale sharks for up to 3 hours.
Since the whale sharks aren't kept in one place, you need to be a good swimmer to be able to keep up with the gentle giants. Whale shark watching may also be suspended when there's a gale warning.
Boat rental costs P5,000 (~USD89.74) for up to six people and there's a P300/person (~USD5.38) equipment rental fee. There's also a P100 (~USD1.79) environmental fee for Filipinos or a P300 (~USD5.38) fee for foreigners.
Donsol Information Office
Address: Visitor's Center, Dancalan, Donsol, Sorsogon
Opening hours: 7am-2pm, Daily
Contact:0977 632 8427

---
4. Feast on pili nut delicacies
---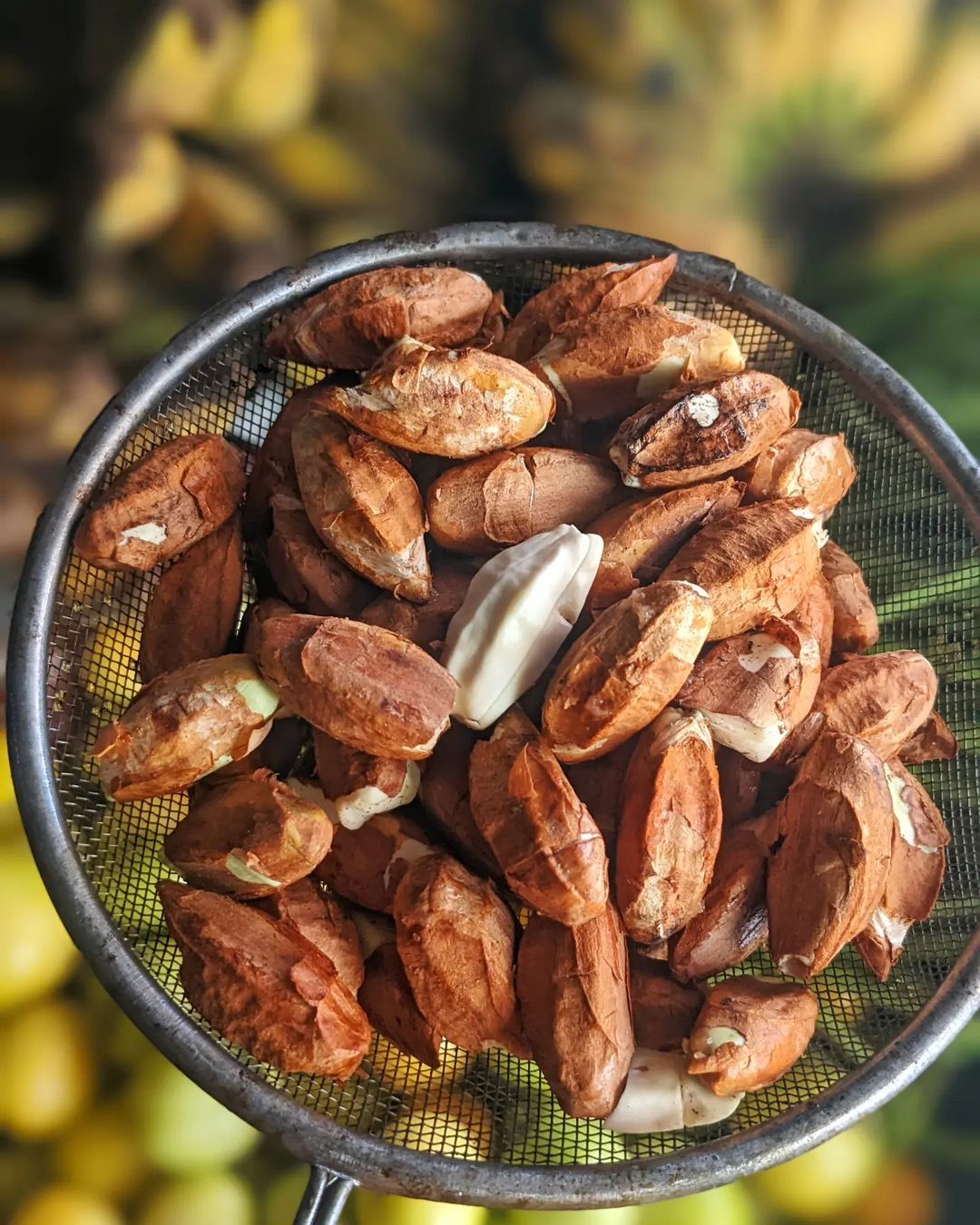 Image credit: @mariarona12 via Instagram
Pili nut is a type of nut that's native to the Philippines and is abundant in Sorsogon. In fact, it is produced in commercial quantities only in the Bicol Region.
Besides being roasted and infused with different flavors, pili nuts are made into a variety of delicious treats such as polvoron (shortbread), tarts, pastillas (milk candies), and more.
You can buy pili nut delicacies at markets in Sorsogon or at pasalubong (souvenir) stores along the highway.
---
5. Learn about the province's history at Museo Sorsogon
---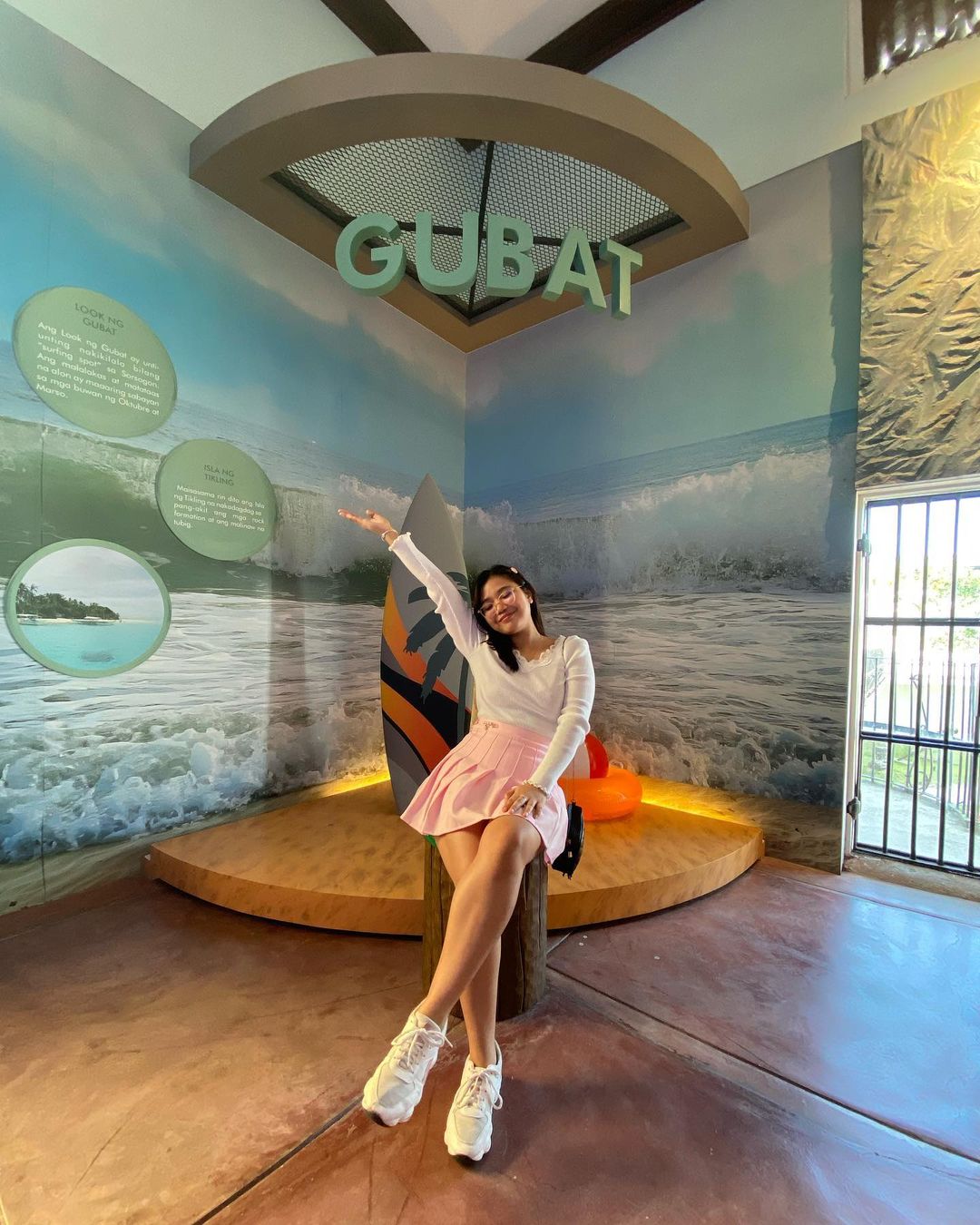 Image credit: @shrclyd via Instagram
Museo Sorsogon is located in a 105-year-old colonial-era prison, making it a symbolic place to learn about the province's history.
The museum has 7 galleries featuring Sorsogon's natural history as well as historical artifacts dating back to the pre-colonial period.
Admission to Museo Sorsogon costs only P20 (~USD0.36) but you get a dedicated tour guide even if you're going alone or with a small group.
Address: Capitol Compound, Barangay Burabod, Sorsogon City, Sorsogon
Opening hours: Tue, Wed, & Fri 8.30am-4.30pm | Thu & Sat 8.30am-5.30pm (Closed on Sundays and Mondays)

---
6. Get in touch with nature at Bulusan Volcano Natural Park
---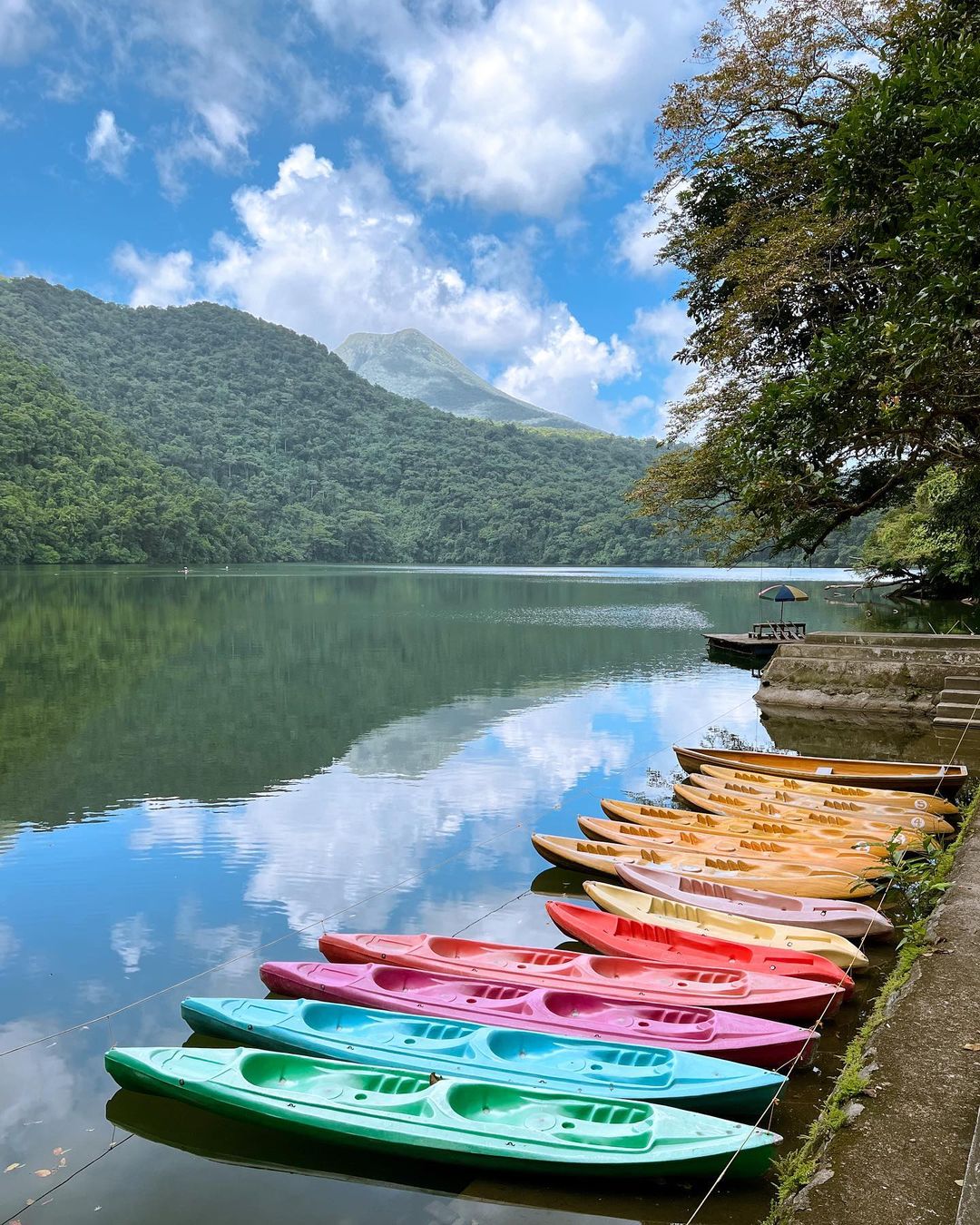 Image credit: @slowandsimply via Instagram
Bulusan Volcano Natural Park is 3,673 hectares of protected land at the foot of an active volcano. It's home to endemic plants and animals, including a large variety of birds.
There are a couple of lakes at the natural park where you can enjoy activities such as kayaking, boating, stand-up paddling, and fishing. You can also hike to the 2 peaks of the volcano – Mount Hormahan and Sharp Peak – on periods when it's not active.
Entrance fee to Bulusan Volcano Natural Park costs P50 (~USD0.90) plus there's a P10 (~USD0.18) environmental fee. There are also extra fees for activities and services such as a tour guide.
Address: San Roque, Bulusan, Sorsogon
Contact: 0960 505 0988
---
7. Stay in a bahay kubo at Balay Buhay Sa Uma Bee Farm
---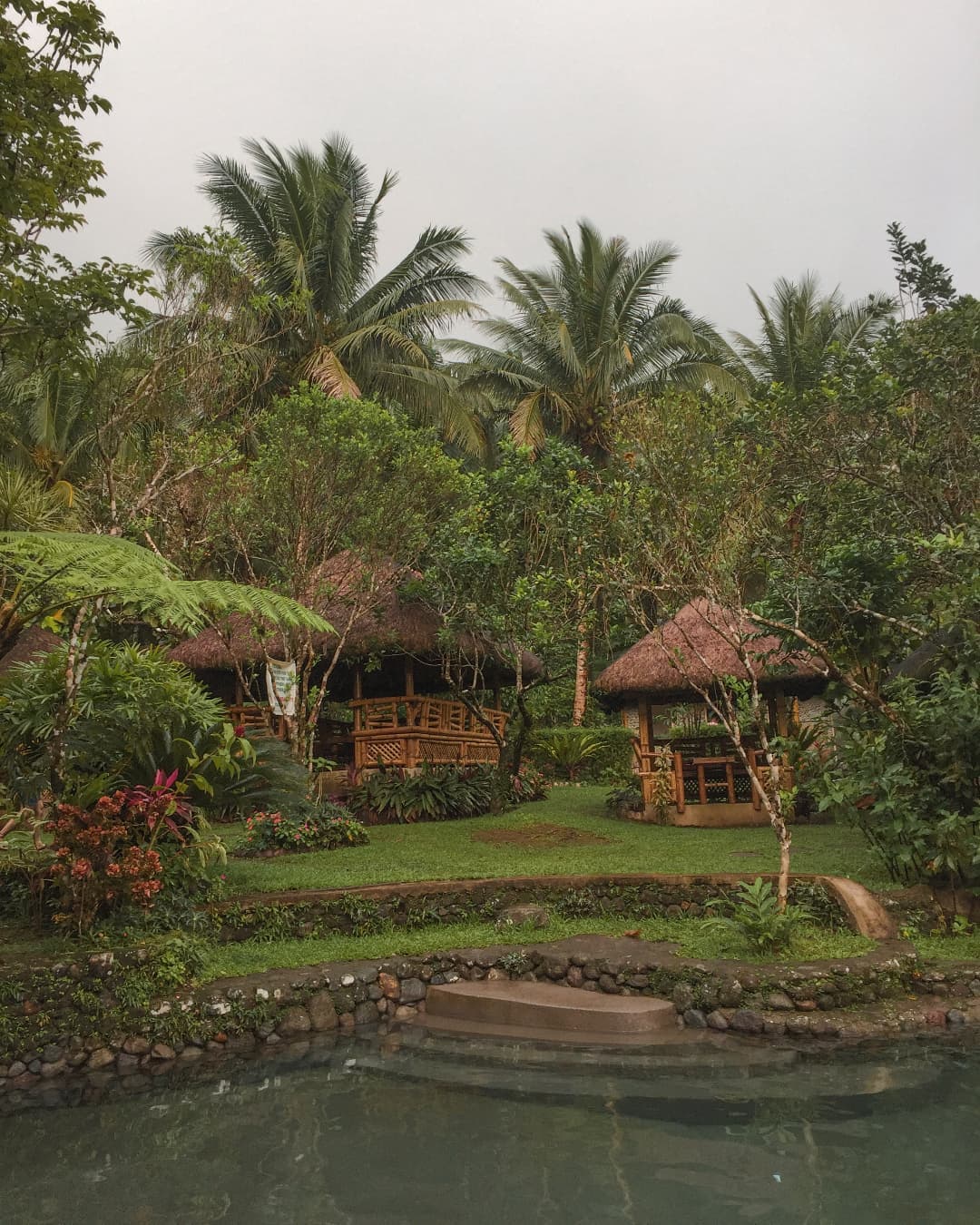 Image credit: @jmarkable_ via Instagram
For your accommodations in Sorsogon, check out Balay Buhay sa Uma Bee Farm. Here, you'll get to stay in a bahay kubo (traditional hut) starting at P1,200/night (~USD21.54).
Besides checking out their expansive bee farm, there are other activities you can do such as swimming, kayaking, and feeding koi fish. For your meals, you can enjoy delicious local cuisine served at their restaurant.
If you're staying somewhere else, you can also just drop by Uma Bee Farm for a quick tour for P150 (~USD2.69) per person.
Address: Purok Bacolod, Barangay San Roque, Bulusan, Sorsogon
Opening hours: 8am-5pm, Daily
Contact: 0910 918 8599
---
8. Swim with fishes at Juag Fish Sanctuary
---

Image credit: @kimwacangan via Instagram
Have your Little Mermaid moment at Juag Fish Sanctuary. Here, you can swim with huge fishes of different varieties as well as see other marine animals such as lobsters, sea turtles, and giant clams.
Swimming with fishes costs P200/person (~USD3.59) inclusive of snorkeling gear. You can also just feed the fishes for P100 (~USD1.79).
The Juag Fish Sanctuary is usually included in island-hopping tours alongside Subic Beach. To rent a boat, head to the tourism office in Matnog.
Matnog Tourism Office
Address: Barangay Camcaman, Matnog, Sorsogon
Opening hours: 6am-5pm, Daily
---
– Bonus –
---
9. Admire the views at San Bernardino Island
---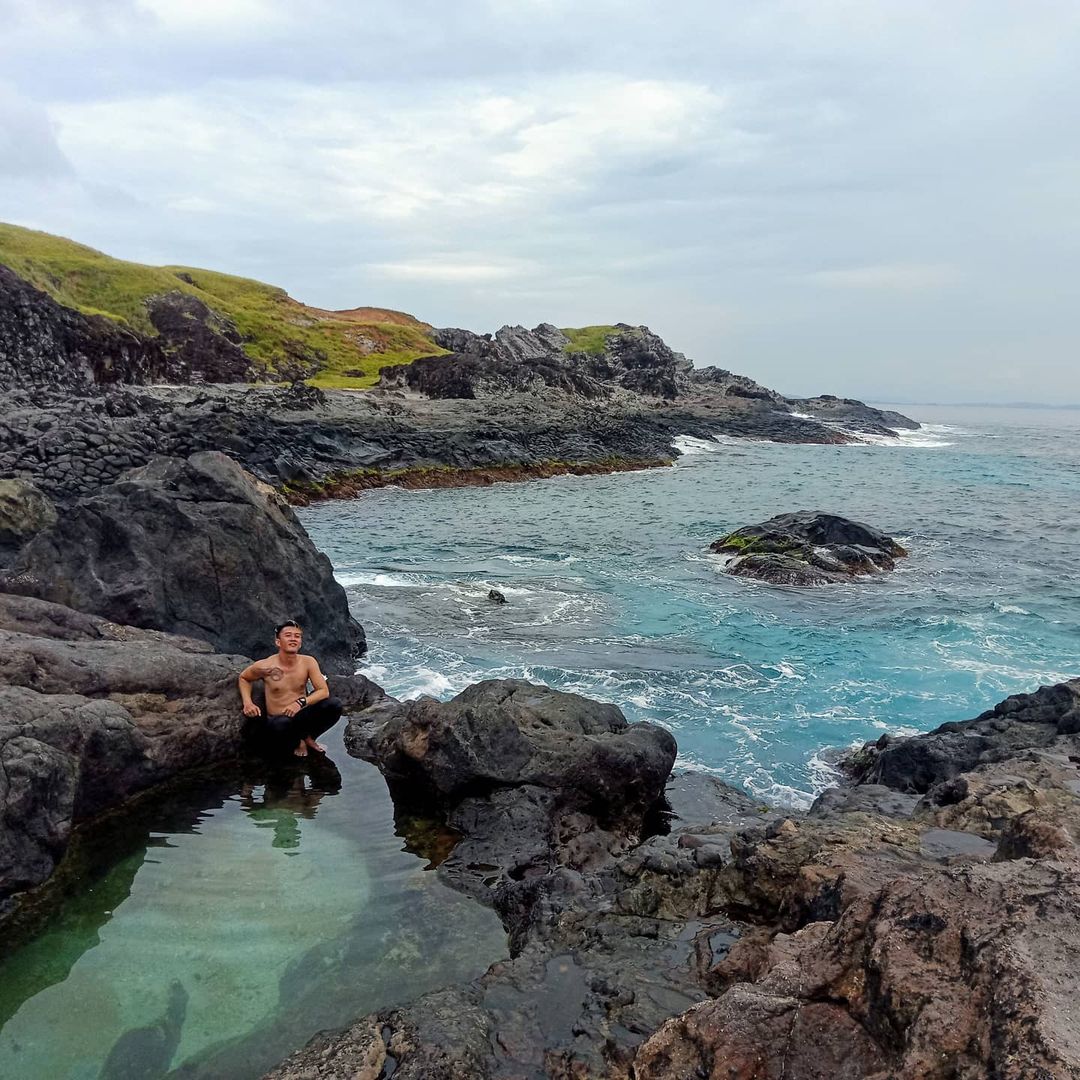 Image credit: @nopajhapon via Instagram
The scenic San Bernardino Island is actually under the jurisdiction of Northern Samar in Visayas but it's most accessible from Bulusan, Sorsogon. This means you can tick off another province on your list during your Sorsogon trip.
Sitting atop the island is the Spanish-era lighthouse called El Faro De Islote De San Bernardino. Besides this attraction, you can hike up the hills to admire the views around the island and swim in crystal blue waters.
Boat rental to the island costs about P3,000 (~USD53.85) as it takes about 45 minutes to reach the coast of Sabang. San Bernardino Island may also be included in some island-hopping tours.
---
How to get to Sorsogon from Metro Manila
---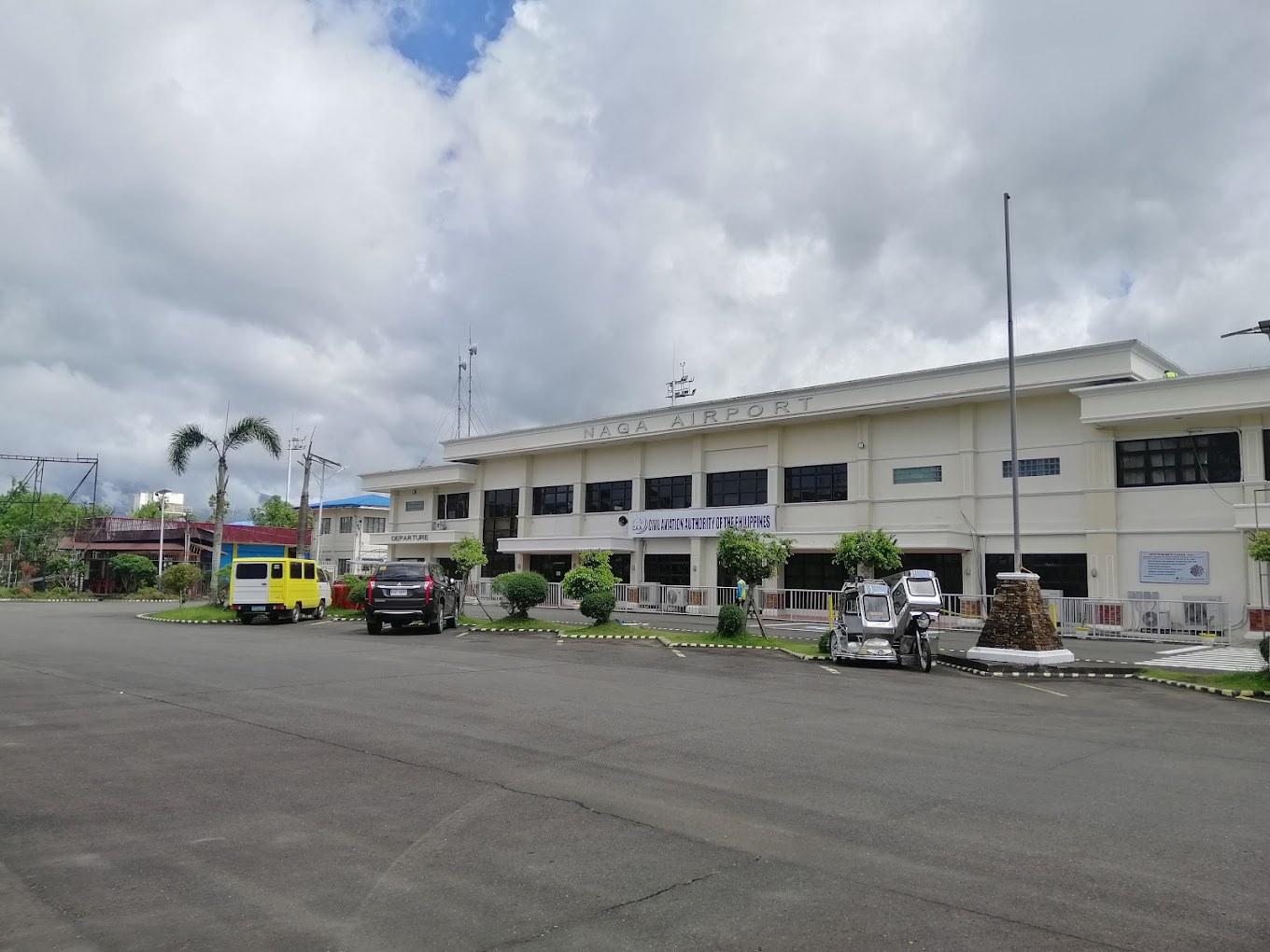 Naga Airport.
Image credit: Jc Bosquillos via Google Maps
The easiest way to get to Sorsogon from Metro Manila is to take the 1 hour and 20-minute plane journey to Naga, then ride a bus to Sorsogon for 3.5 hours.
If you want the local experience, you can opt for the 14- to 16-hour bus ride from Manila instead. Buses to Sorsogon can be found in Cubao, Pasay, and Buendia.
However, when going around Sorsogon, having your own car or a rented one is recommended so you can easily move to and from attractions.
---
Make your vacation exciting with these things to do in Sorsogon
---
Local and international tourists alike often flock to the same tourist destinations in the Philippines. But a number of underrated provinces like Sorsogon also have many breathtaking attractions to offer.
With these things to do in Sorsogon, you can now add the province to your list of destinations to visit next in the country!
If you're traveling on a budget and seeking places to visit in Luzon, you can also check out these things to do in Pangasinan or Aurora Province.
---
Cover image adapted from: Tom Krajnik via Google Maps, Maciek N. via Google Maps, @kimwacangan via Instagram,@slowandsimply via Instagram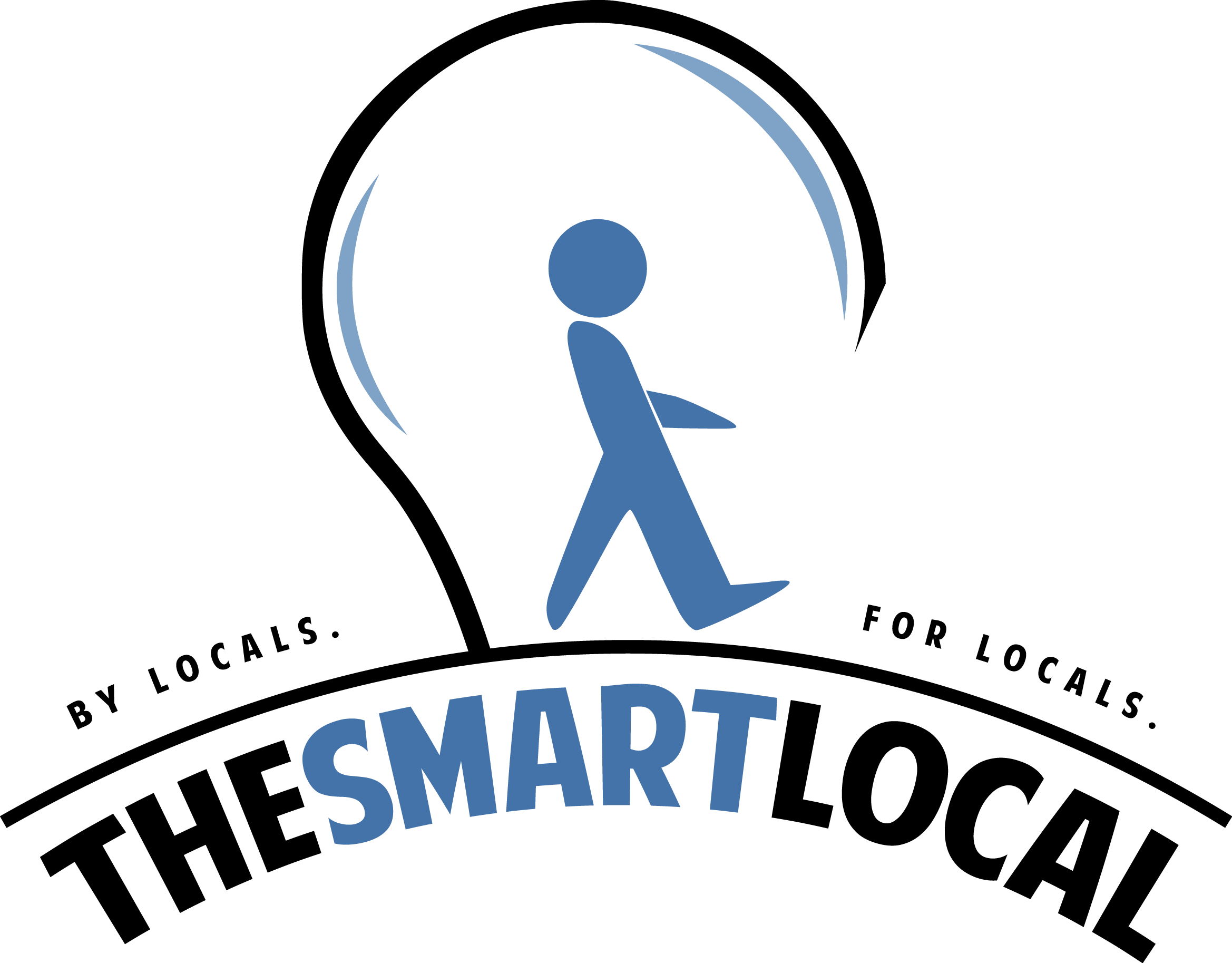 Drop us your email so you won't miss the latest news.