Tamako Toys Cafe and collectibles store
---
Cafes are always great for coffee runs, hangouts, and for studying or working. However, cafes become even better when you can do other activities such as playing video games, explore an art gallery, or get collectibles in the same place.
Check out Tamako Toys Cafe in Quezon City where you can find anime and pop culture toy collectibles, study and work areas with nearby sockets for devices, and free WiFi so you don't run out of mobile data.
---
Anime and pop culture toys and artworks for collectors
---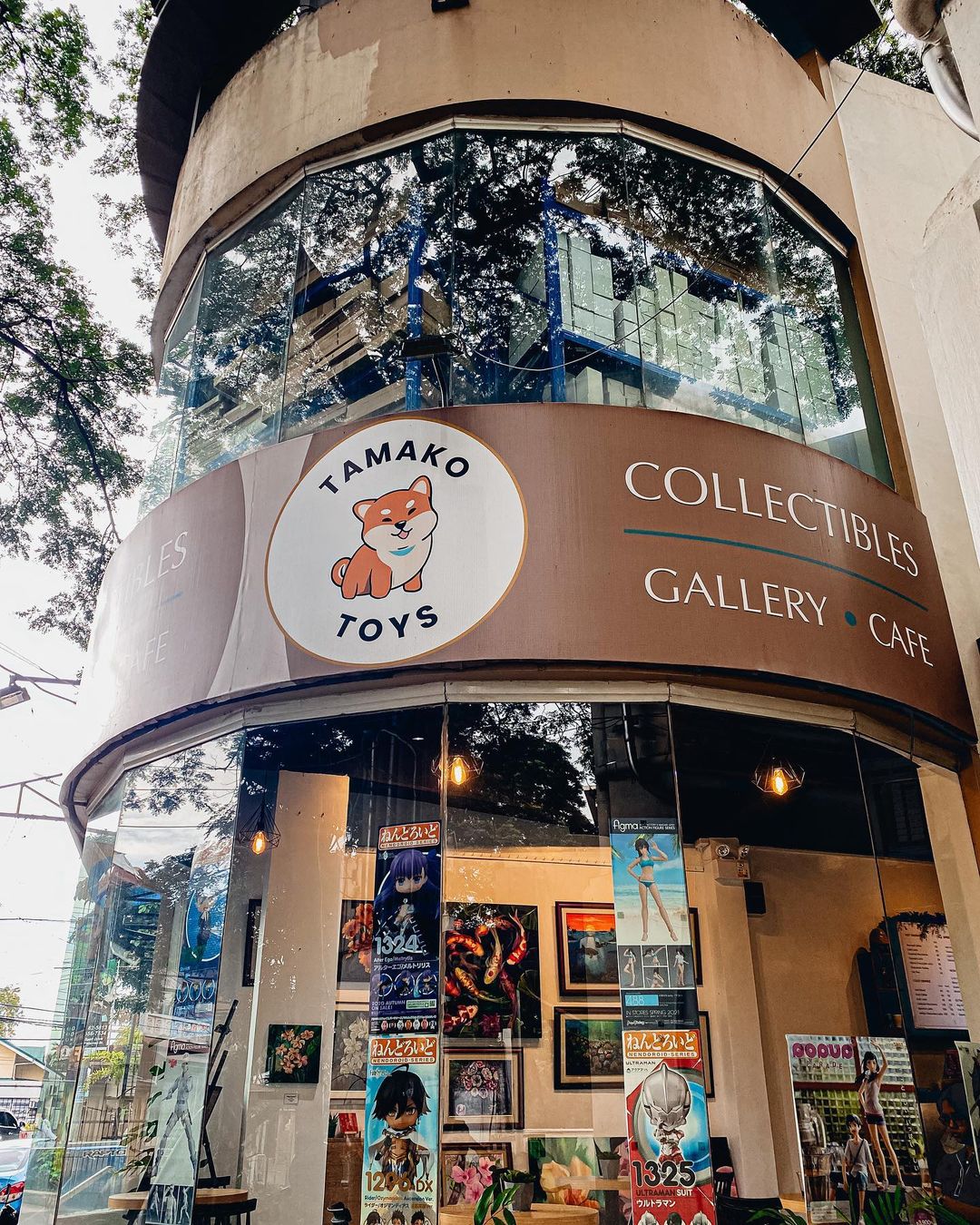 Image credit: @alecsunga
You'll find the cafe in no time thanks to its easily visible sign in bold letters. Also, the tall glass windows with posters create an inviting ambiance for anyone looking for a place to hang out or see the collectibles up close.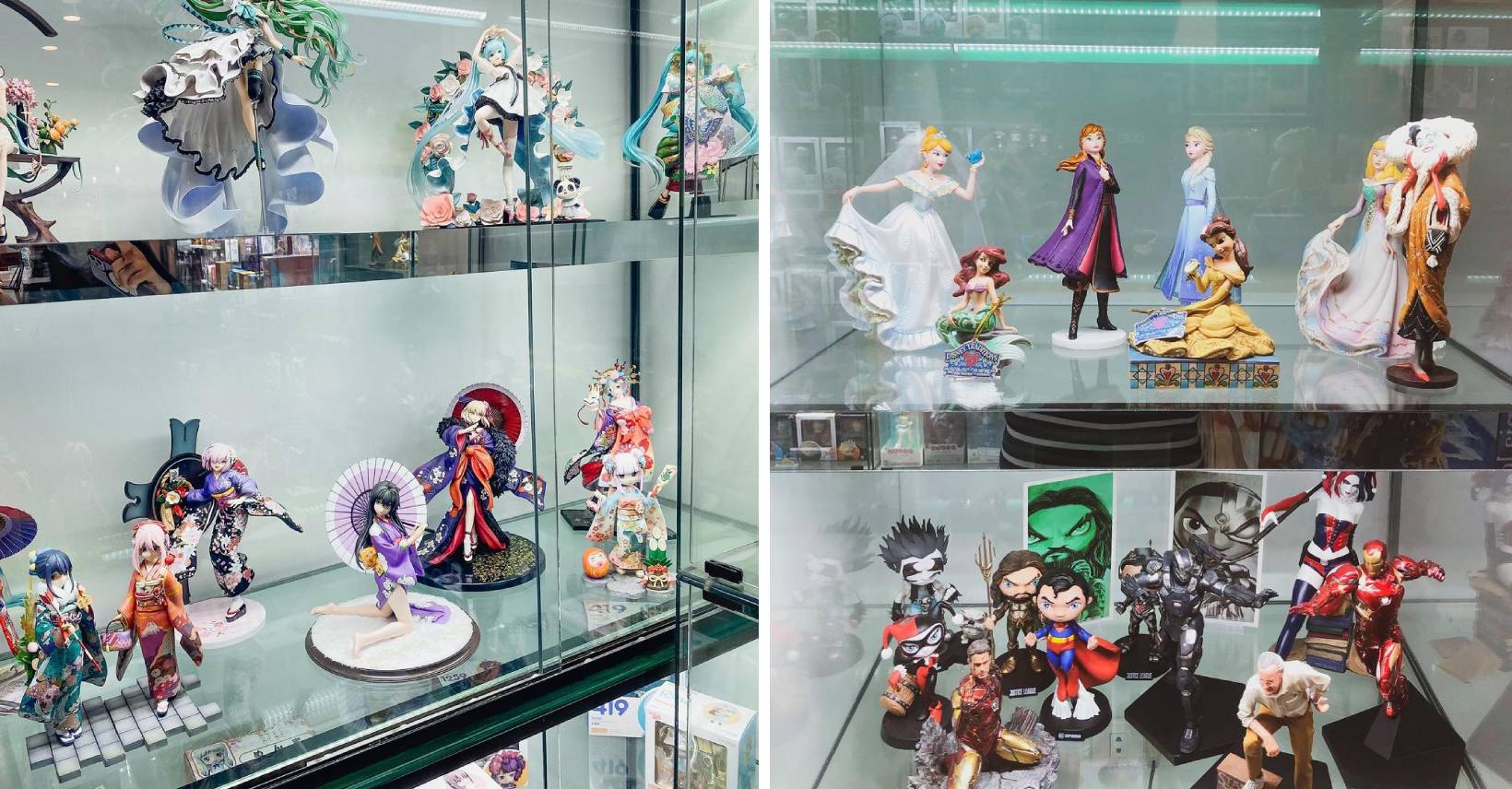 Image adapted from: @alecsunga and @kissandcrave
Inside, you'll see displays of the anime and pop culture toy collectibles such as Disney, Marvel, and DC Comics characters that you can gift to someone or to display in your own home.
If you're a collector, this is definitely a place to consider going to as you can also pre-order a collectible in case it's not available in store. Toy collectibles range from P500-P700,000 (~USD8.48-USD11,876.89) and are shipped within six months to a year.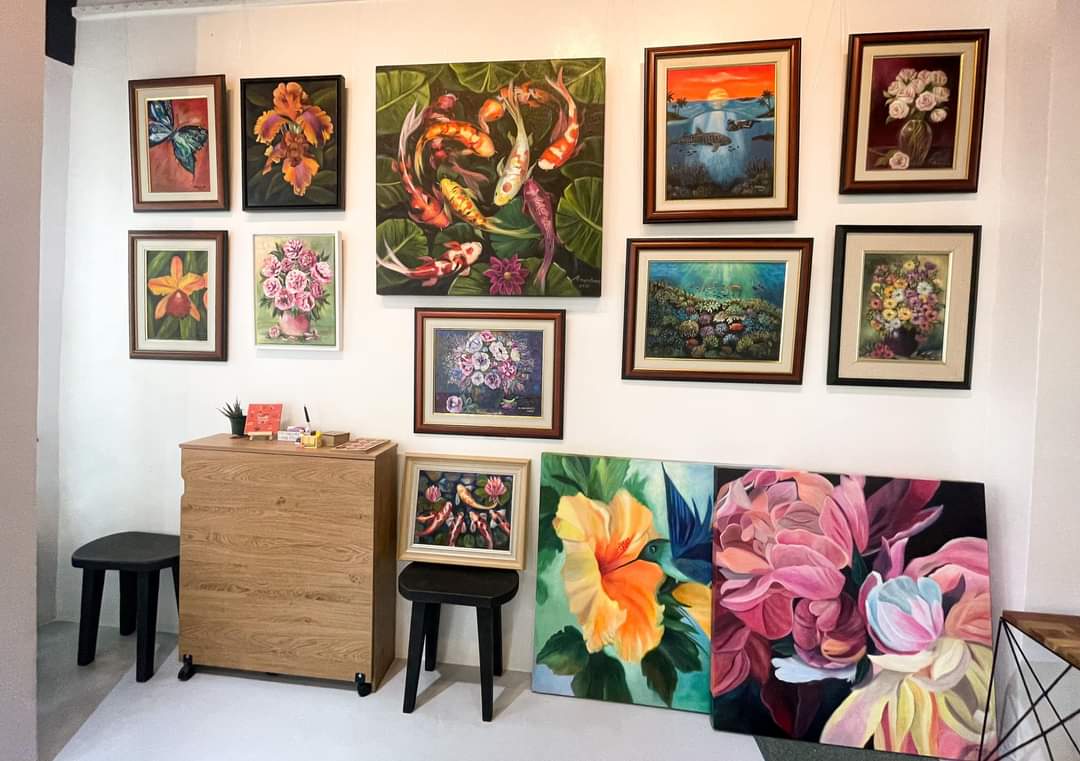 Image credit: Zion Benson
You can even browse through their art gallery showcasing different-sized pieces that you can collect as well. The paintings range from P8,000-P70,000 (~USD135.74-USD1,187.32).
---
Study and work areas and free WiFi
---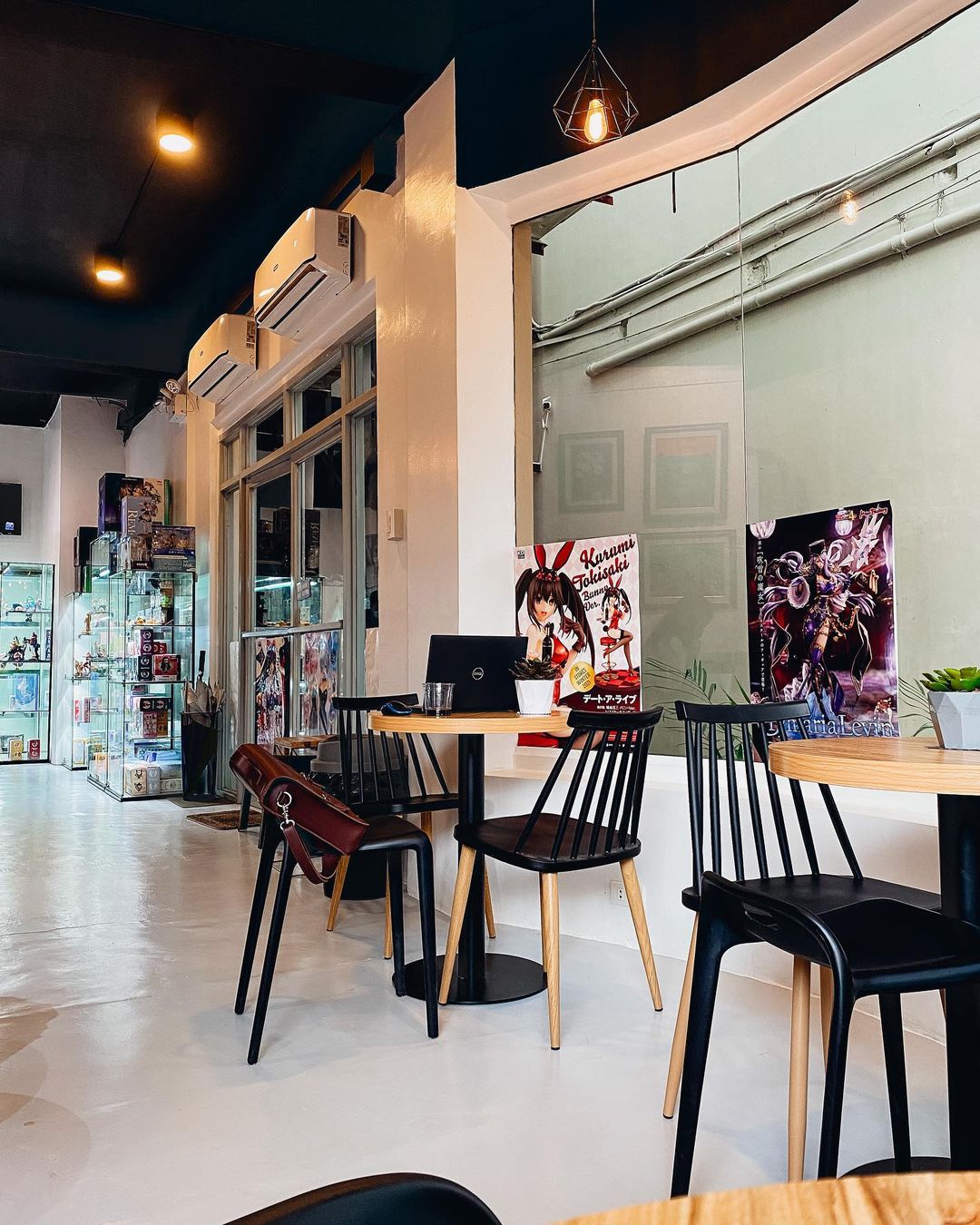 Image credit: @alecsunga
Not only is the cafe great for its collectibles, but it's also convenient for students or those who are remotely working.
The cafe offers study and work areas stationed near electric sockets for charging your devices, and unlimited free WiFi you can use to save money on mobile data and for study or work purposes.
---
Classic drinks and pastries
---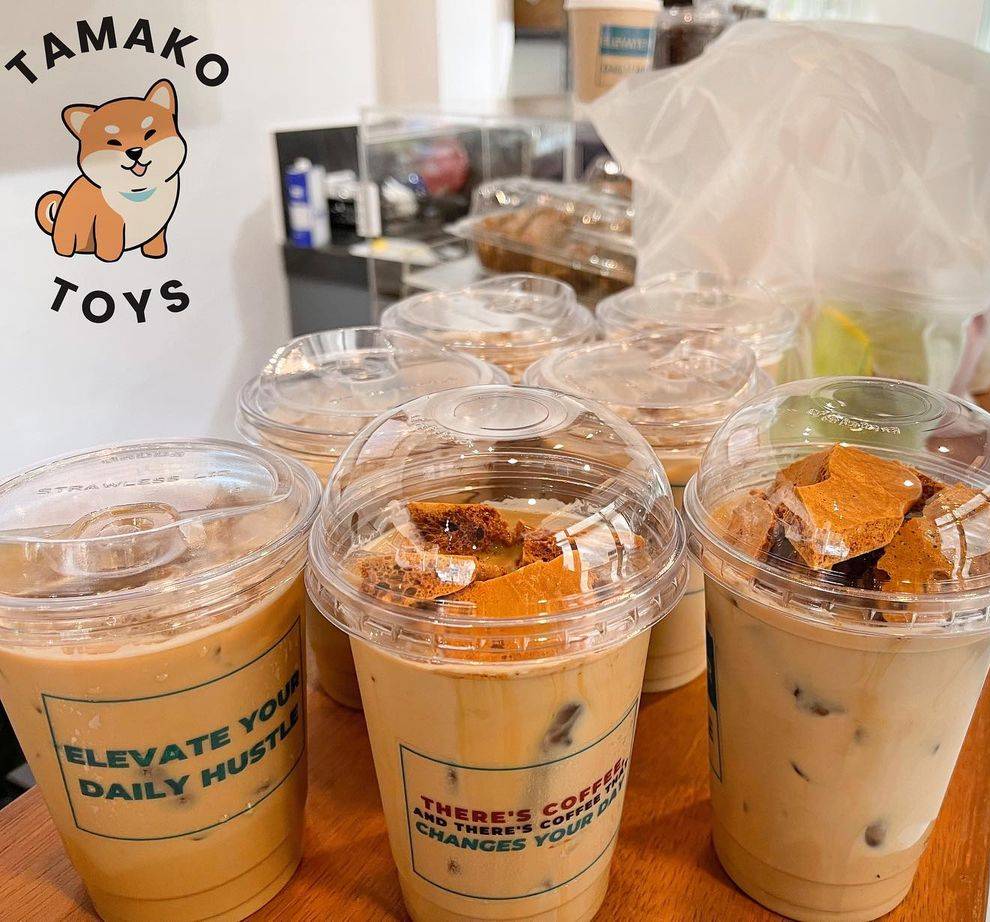 Image credit: @tamakotoys
The cafe offers affordable drinks, from coffee to non-coffee beverages, that'll keep your energy boosted throughout the day.  You can go for one of their specialty drinks such as the Honeycomb Latte (P105-P135, ~USD1.78-USD2.29) for a sweeter taste.
Opt for the Cold Foam Espresso (P135, ~USD2.29) if you want something that'll give a refreshing kick. What's more, the cafe offers soy milk (P40, ~USD0.68) and oat milk (P50, ~USD0.85) as vegan-friendly alternatives. You can add in an extra espresso shot (P25, ~USD0.42) for a stronger kick to your drink.
If you're not a coffee kind of person, you can try their Lime, Berry, or Apple Soda Coolers (P75-P85, ~USD1.27-USD1.44).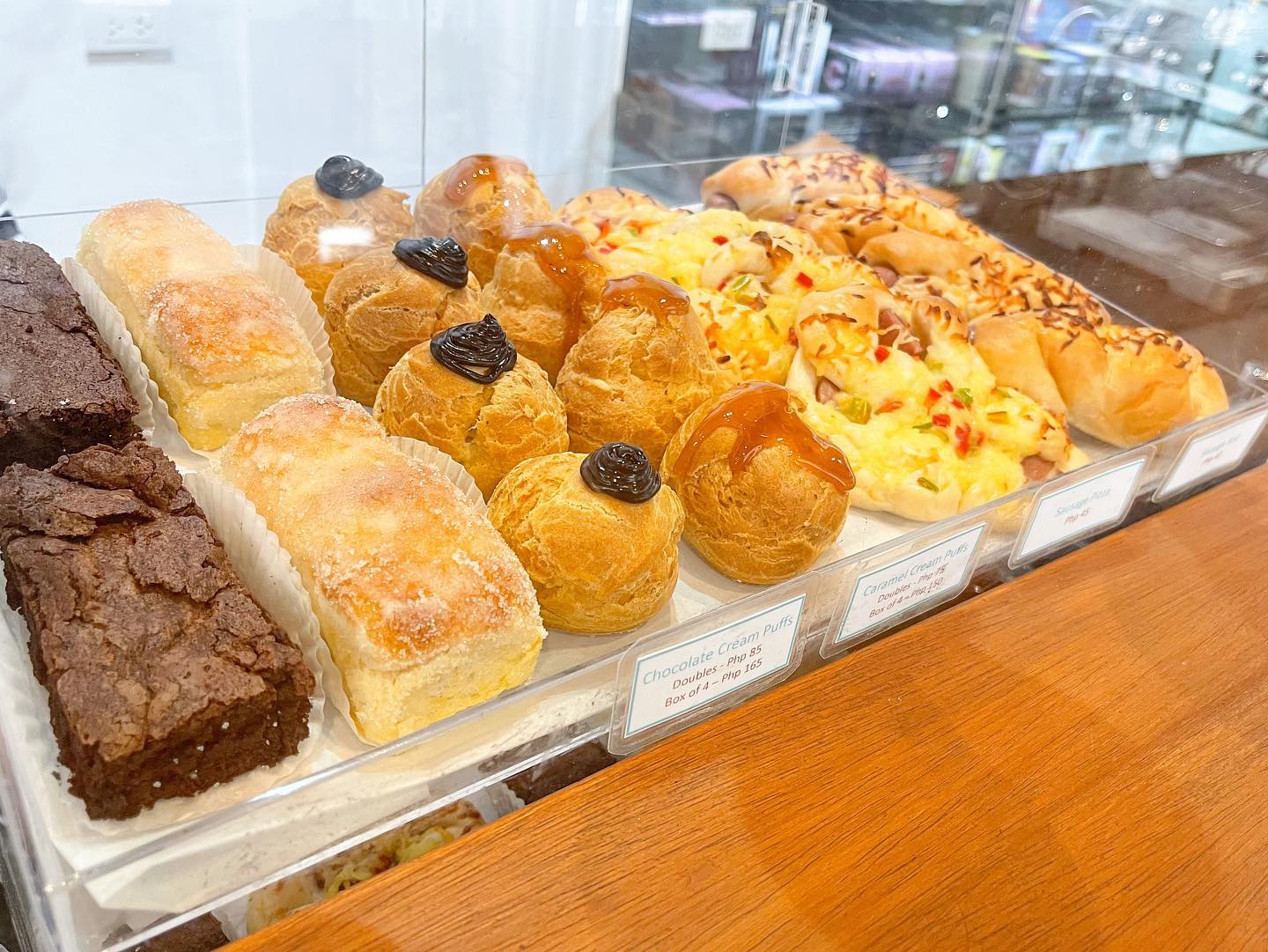 Image credit: Tamako Toys
Pair your drink with their pastries such as Caramel Cream Puffs (starts at P75, ~USD1.27) or a Sausage Pizza (P45, ~USD0.76) that'll fill up your stomach while you study or work.
---
Tamako Toys Cafe in Quezon City
---
Head to Tamako Toys Cafe in Quezon City for a calming ambiance that you can study and work to, accommodating staff, and an art gallery and toy collectibles found in one place.
Address: RD-2, Rodeo Drive Plaza, Holy Spirit Dr, Isidora Hills, Quezon City
Opening hours: Mon—Thu 9am—8pm | Fri 9am—10pm | Sat—Sun 8am—10pm
Contact: 0917 809 5575 | Tamako Toys' website
Email: [email protected]
Tamako Toys Cafe's Facebook | Instagram
Also check out:
---
Cover image adapted from: @kissandcrave and @alecsunga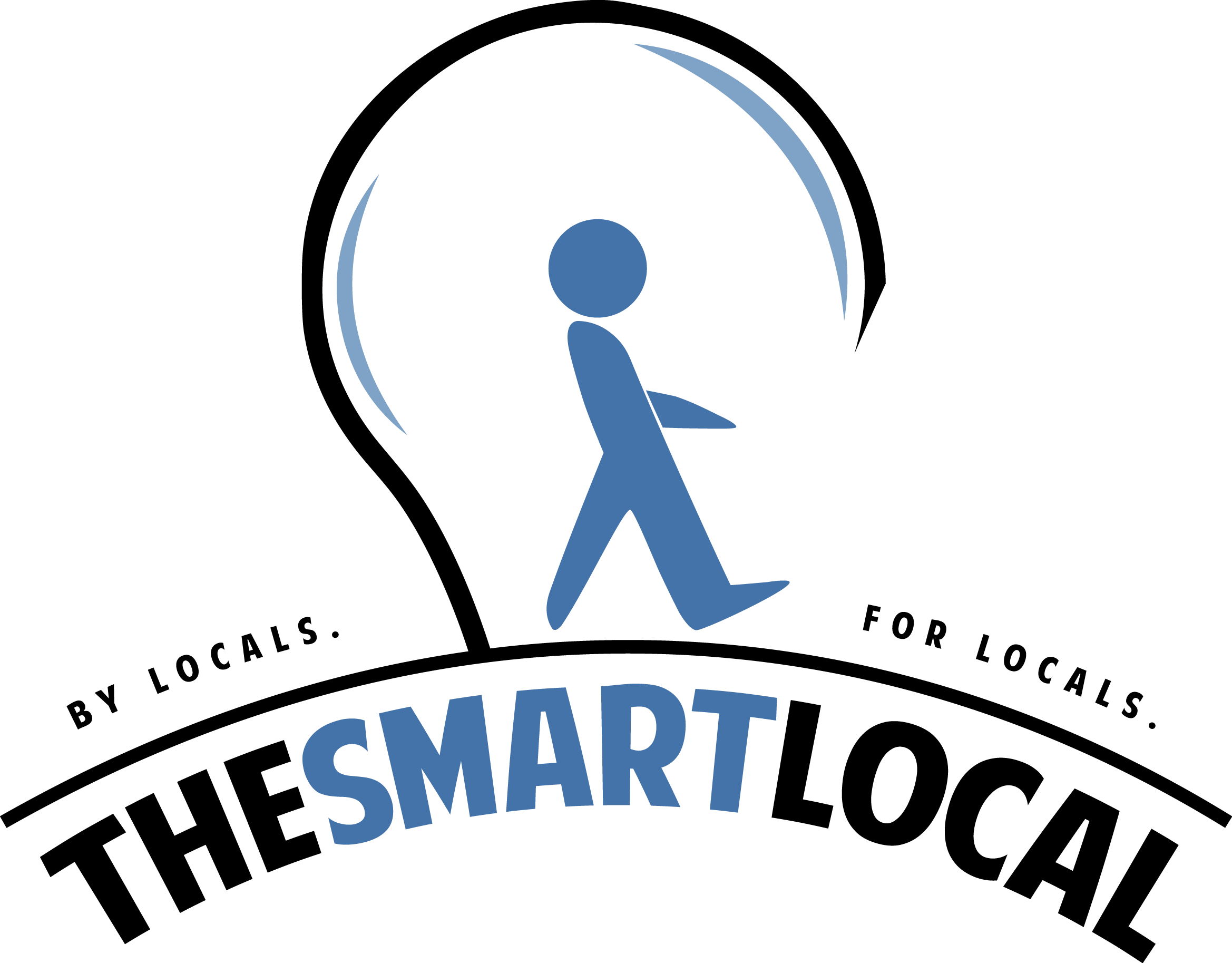 Drop us your email so you won't miss the latest news.