Soups for the rainy season
---
Rainy afternoons – which the Philippines is having plenty of recently – are the perfect time to enjoy a bowl of warm soup. If you're tired of having instant ramen or homemade sopas (macaroni soup), try checking out food spots that sell soup in and around the metro.
As it's a melting pot of different cultures, you can find soups with diverse flavor profiles in and around Metro Manila. This list below has soups you should try – from the well-loved bulalo (beef shank soup) to the unusual Soup Number 5.
---
1. Tagaytay Mahogany Market's Bulalo – a strip of bulalo stalls at a market
---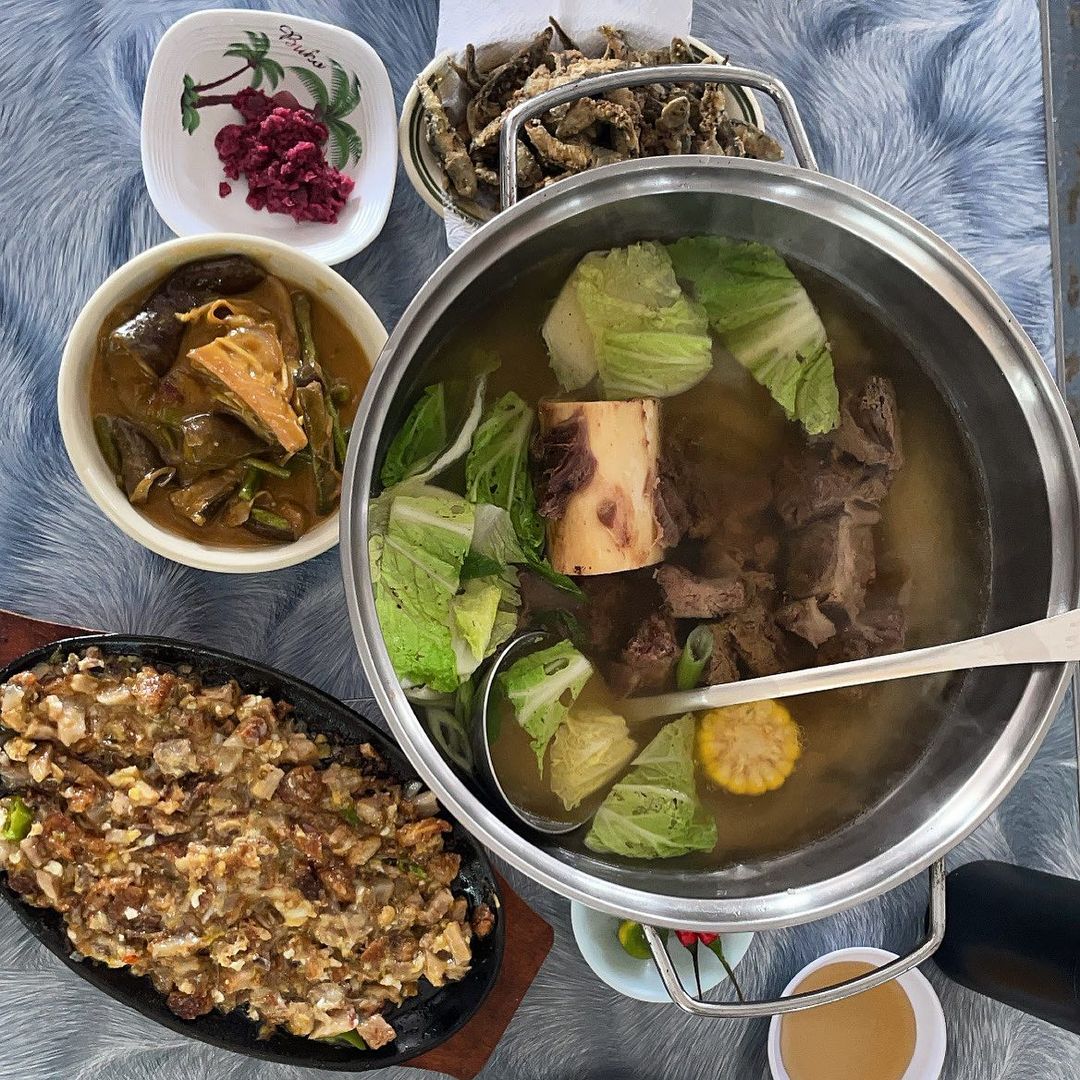 Bulalo.
Image credit: @franzcalvelo
There is no better place to get bulalo but Tagaytay that's famous for the Filipino beef soup dish. For bulalo that's worth your money and travel time, go to Mahogany Market where there's a strip of eateries selling a bowl for P350 (~USD6.70).
Expect a big serving of tender beef shank and bone marrow with Chinese cabbage and yellow corn in a clear, flavorful broth. This is served hotpot-style with a stove so the soup stays warm amid Tagaytay's cold climate.
To make your trip even more worth your time and gas expenses, you can also buy beef and veggies fresh from the market to cook at home.
Address: 10 Mahogany Avenue, Tagaytay City, Cavite
Opening hours: 6am-5pm, Daily

---
2. Pat-Pat's Kansi – a cross between bulalo and sinigang

 
---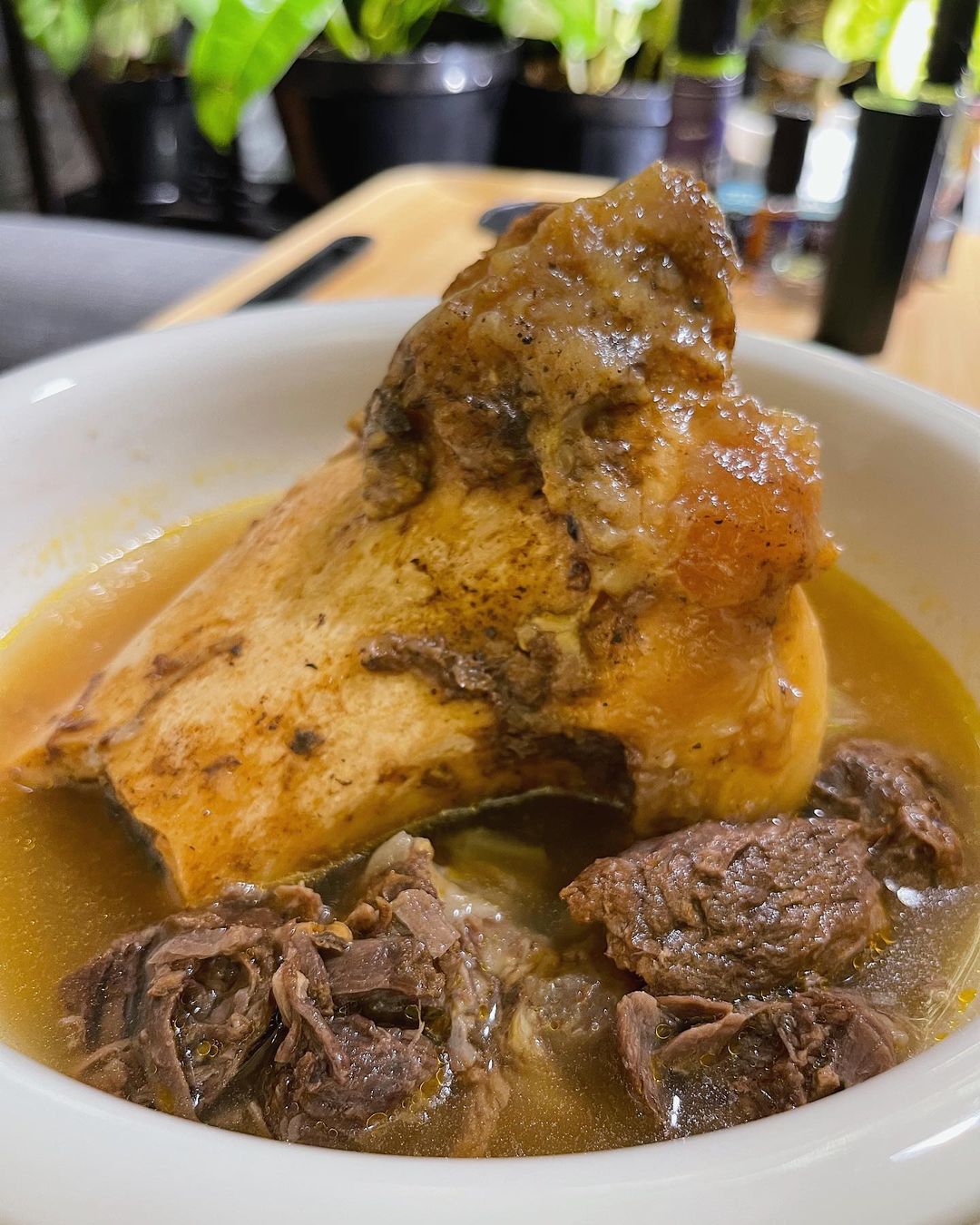 Kansi.
Image credit: @nichaelm
If you're craving both bulalo and sinigang (sour soup) but can only have one dish, we suggest trying kansi, an Ilonggo soup that's said to be these two Filipino soup dishes combined.
It's beef shank and bone marrow in a soup made sour with sampalok (tamarind), kamias (bilimbi), or batuan – a fruit endemic to the Western Visayas
At Pat-Pat's Kansi in Makati, you can get kansi with just meat, meat with deboned tendon and bone marrow, or a big bone with meat, tendon, and bone marrow starting at P265 (~USD5.07).
If it's too rainy to drive or commute to Makati, their kansi is also available for delivery through foodpanda.
Address: 8809 Sampaloc, Makati, Metro Manila
Opening hours: Mon–Sat 8AM-9PM | Closed Sundays
Telephone: (02) 88906179 | 0946 207 4402
Pat-Pat's Kansi's Facebook | Instagram
---
3. Cafe Mezzanine's Soup Number 5 – Filipino soup with cow, bull, or ox's genitals
---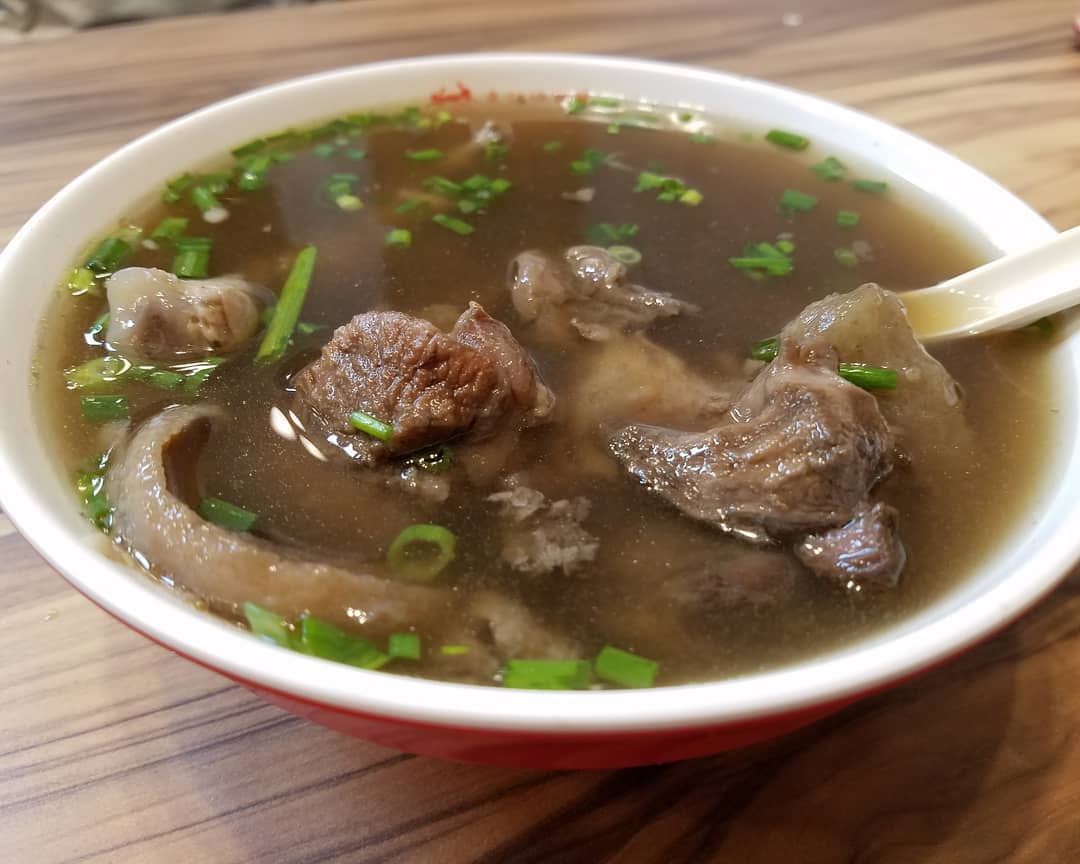 Soup Number 5.
Image credit: @elias_marlon
An unusual soup dish can be found at Cafe Mezzanine in Binondo, Manila. Soup Number 5 (P400, ~USD7.66) is said to be an aphrodisiac because of its main ingredient – cow, bull, or ox's genitals.
Don't be too intimidated by it, though. Eats Now or Never described the texture of the meat as "tender like cartilage, slightly spongy, and gummy". The dish is also flavored with Chinese herbs and then garnished with scallions.
You can order Cafe Mezzanine's Soup Number 5 for delivery via Grabfood. Alternatively, book a third-party delivery service after placing your order through their website or by calling them on landline or mobile.
If curiosity doesn't seem like enough reason to get a taste of this eccentric soup, we suggest that you try it for a good cause. Also known as The Volunteer Fireman's Coffee Shop, Cafe Mezzanine donates part of its earnings to the Binondo Paco Fire Search and Rescue.
Address: 650 Ongpin Street, Binondo, Manila, Metro Manila
Opening hours: Mon–Wed 9am-9am | Thu–Sun 8am-9am
Telephone:(02) 8288 8888 | 0917 828 9902
Cafe Mezzanine's website | Facebook
---
4. Lan Zhou La Mien's Beef La Mien – beef hand-pulled noodles
---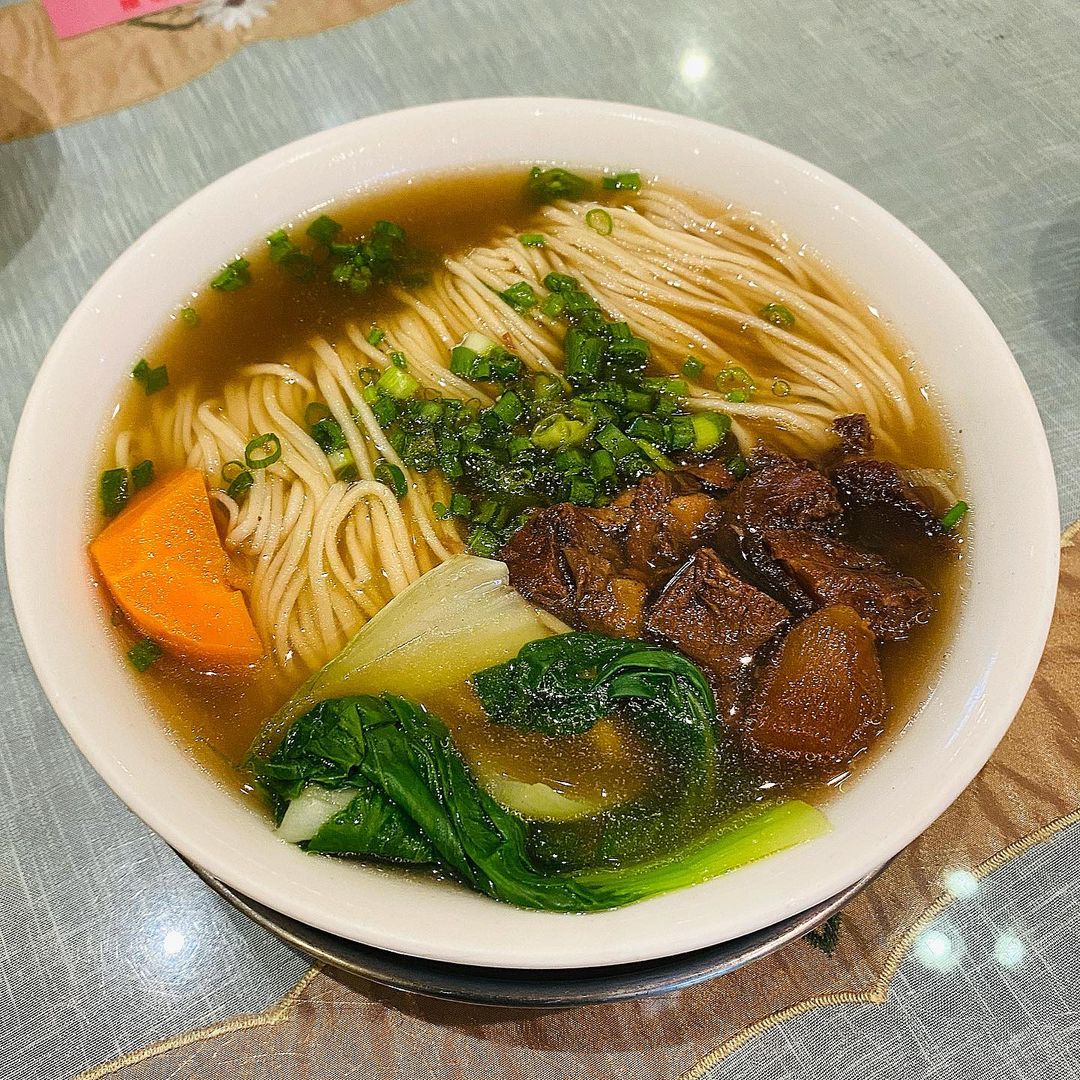 Beef la mien.
Image credit: @iamrustyrus
For P280 (~USD5.36) you can get springy and chewy hand-pulled noodles at Lan Zhou La Mien.
Their beef la mien has a strong beef flavor and is topped with several pieces of meat, carrots, and bok choy (Chinese cabbage). If you'd like your soup to be slightly acidic and a bit sweet, you can add some of their black vinegar to your bowl.
The restaurant has two branches in Manila, specifically in Binondo and Sta. Cruz.
You can also get delivery by booking a third-party courier service and messaging the restaurant on Facebook or mobile for your orders.
Binondo branch
Address: First Floor, Lucky Chinatown Mall, Binondo, Manila, Metro Manila

Sta. Cruz branch
Address: 1354 Masangkay Street, Sta. Cruz, Manila, Metro Manila

Opening hours: Mon–Sat 8am-9pm | Sun 9am-8.30pm
Telephone: 0917 826 6888
Lan Zhou La Mien's Facebook | Instagram
---
5. Ma Mon Luk's Chicken Mami – iconic chicken mami recipe from the 1920s
---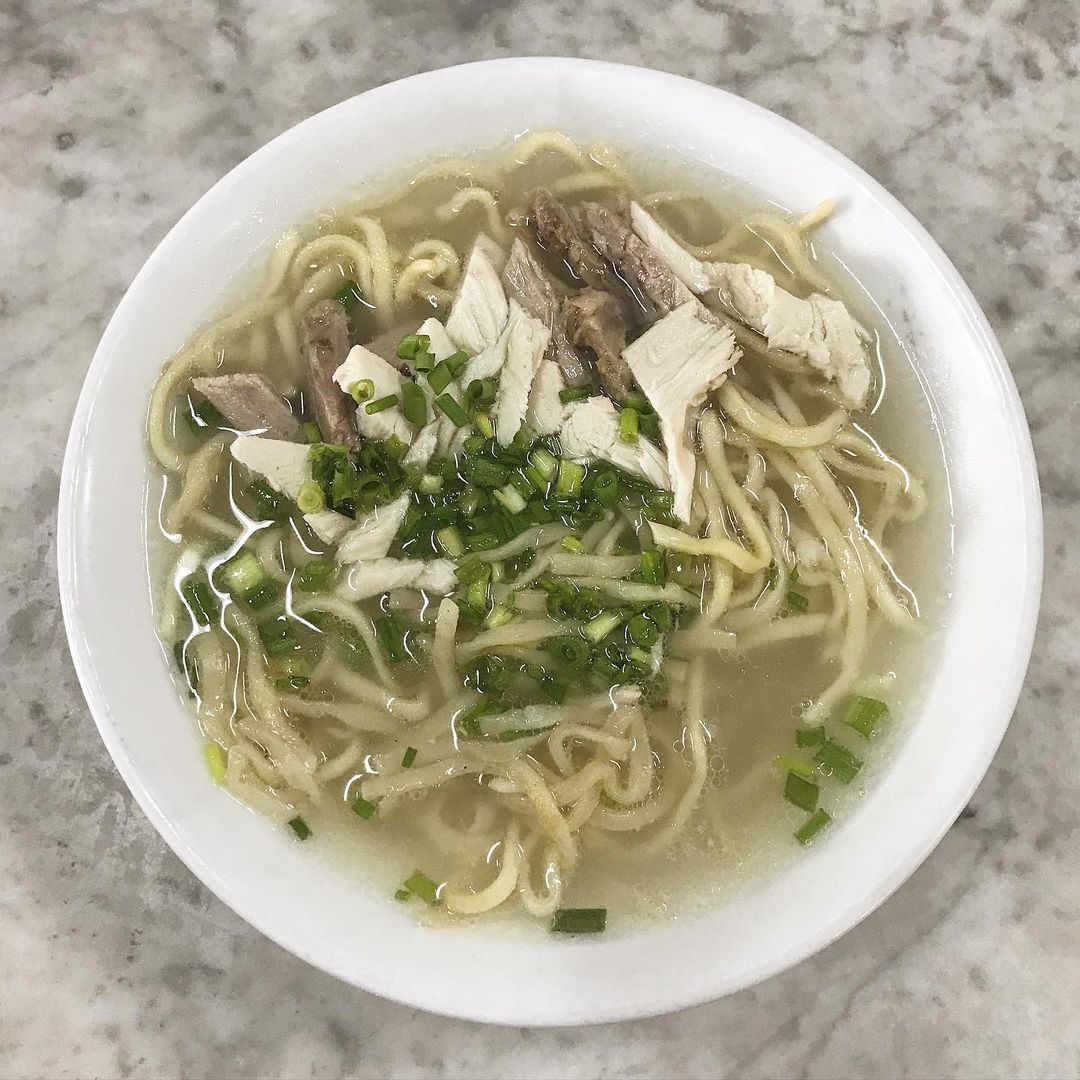 Chicken mami.
Image credit: @eiramaeeeats
The restaurant Ma Mon Luk was founded by Chinese immigrant Ma Wenlu – known as Ma Mon Luk in the Philippines – around the 1920s. Back then, this restaurant's mami (noodles) was sold taho-style, with Ma peddling it around Manila in two metal containers on a bamboo pole he carried on his shoulders. Since then, Ma Mon Luk's chicken mami recipe became iconic that many restaurants tried to replicate it.
Today, you can get this lightly flavored chicken soup (starting at P150, ~USD2.87) with egg noodles, chicken strips, and scallions from Ma Mon Luk's Quezon City branch.
You can also get delivery via Lalamove's or Grab's pabili (purchase) service to enjoy this hearty soup at home.
Address: Banawe Street, Quezon Avenue, Quezon City, Metro Manila
Opening hours: 9am-9pm, Daily
Telephone: (02) 8712 3560
Ma Mon Luk's Facebook | Instagram
---
6. Sinchu Malatang – numbingly spicy soup with your choice of ingredients
---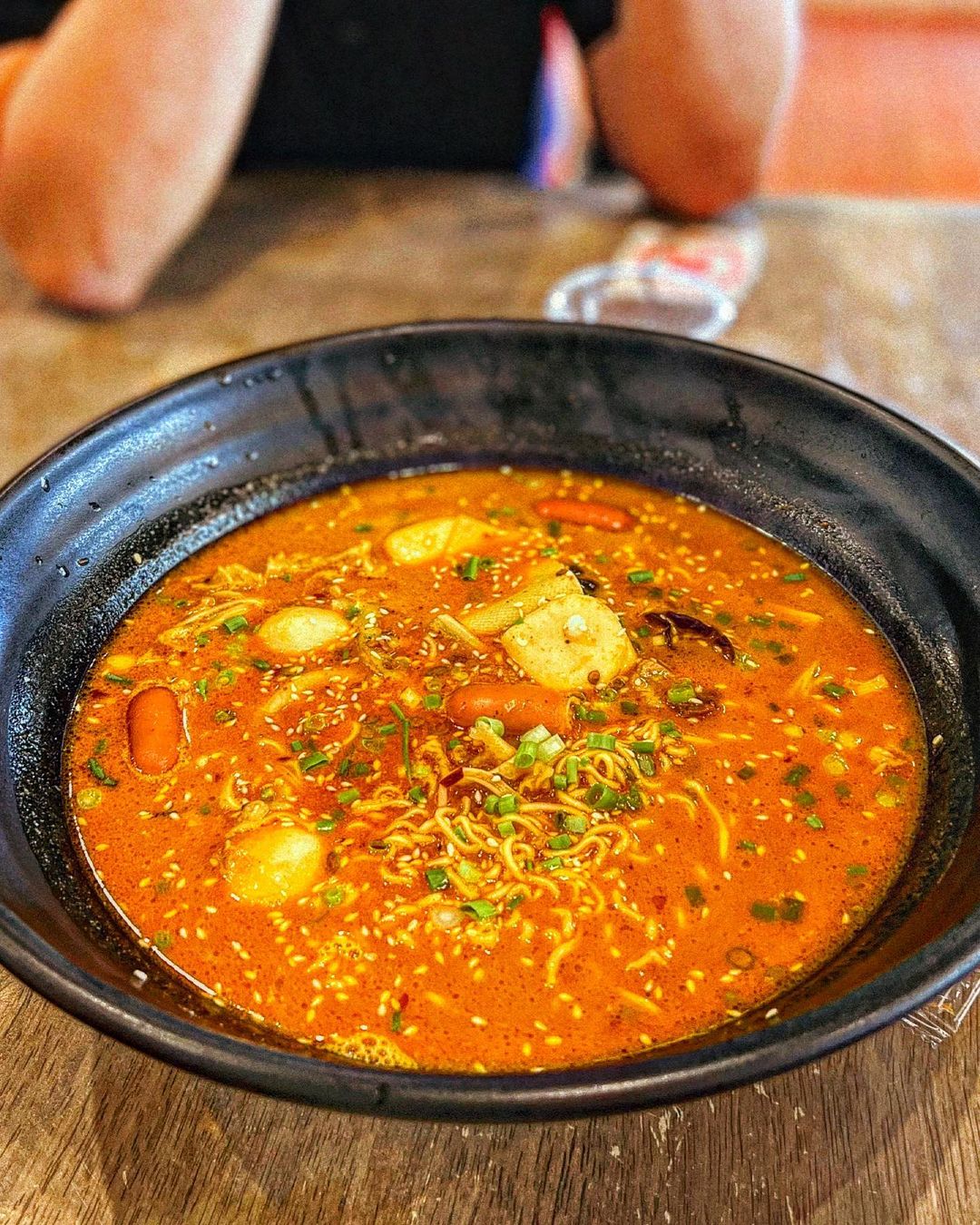 Malatang.
Image credit: @goodiefoodieph
If you like spicy food, go for Sinchu Malatang's malatang, a Chinese soup that's known for having a numbing spice.
At Sinchu, you can get the soup mild, spicy, or super spicy. For the friend who can't handle spice, there's also a non-spicy option.
This spicy soup starts at P550 (~USD10.52) and goes up in price depending on the ingredients you want to add. These include noodles, meats, balls, veggies, and even innards such as pig's brain.
For those who don't want to leave the comfort of their homes during the rainy season, Sinchu Malatang also offers malatang home kits. Just fill out their order form, pay via bank transfer, and have a third-party courier service deliver it to you.
Address: Double Dragon Plaza, Pasay City, Metro Manila
Opening hours: 10am-9pm, Daily
Telephone: 0935 868 4584
Sinchu Malatang's Facebook | Instagram
---
7. Paradise Dynasty's Xiao Long Bao – eight soup dumpling flavors
---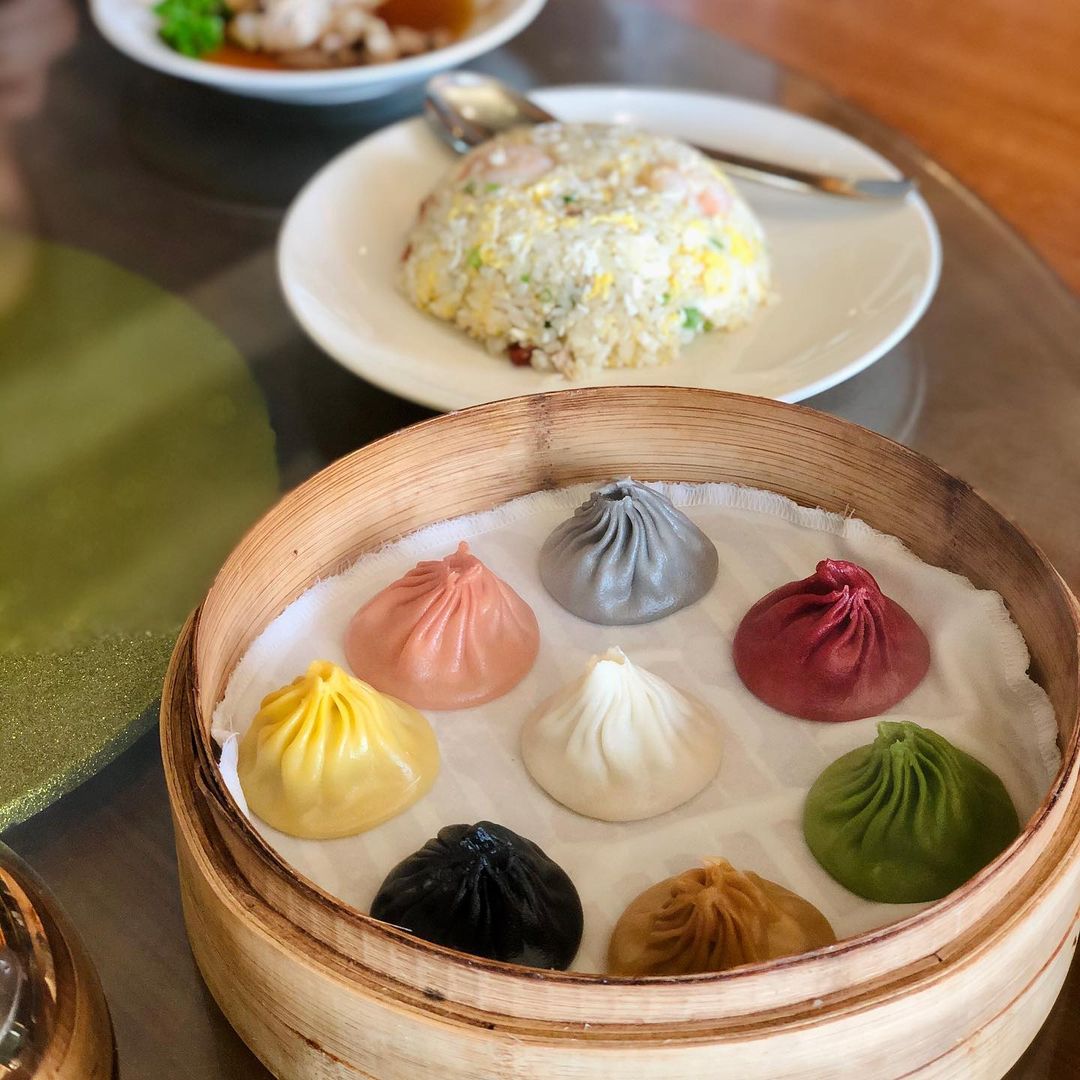 Special Dynasty Xiao Long Bao.
Image credit: @ulameveryday
Having xiao long bao or soup dumplings is another way to enjoy soup.
For unique soup dumpling flavors, go to Paradise Dynasty and get their Specialty Dynasty Xiao Long Ba0 (P388, ~USD7.42). It's a basket of eight dumplings in different colors and flavors, including original, ginseng, spicy Szechuan, black truffle, and foie gras (duck liver).
While they offer all of these xiao long bao flavors, you can also get original XLB starting at P188 (~USD3.60).
Paradise Dynasty has three branches in Metro Manila. However, the restaurant's xiao long bao offerings are also available on GrabFood, Pick.A.Roo, and foodpanda.
For a list of branches, click here.
Paradise Dynasty's website | Facebook | Instagram
---
Soups to try in Metro Manila
---
These restaurants offering different kinds of soups ensure that you don't have to get tired of tasting just one flavor while trying to stay warm on rainy days.
With many of these restaurants delivering around Metro Manila, you'll even get to enjoy a comforting bowl of soup in the warmth of your home.
Also check out:
---
Cover image adapted from: @goodiefoodieph, @nichaelm, and @ulameveryday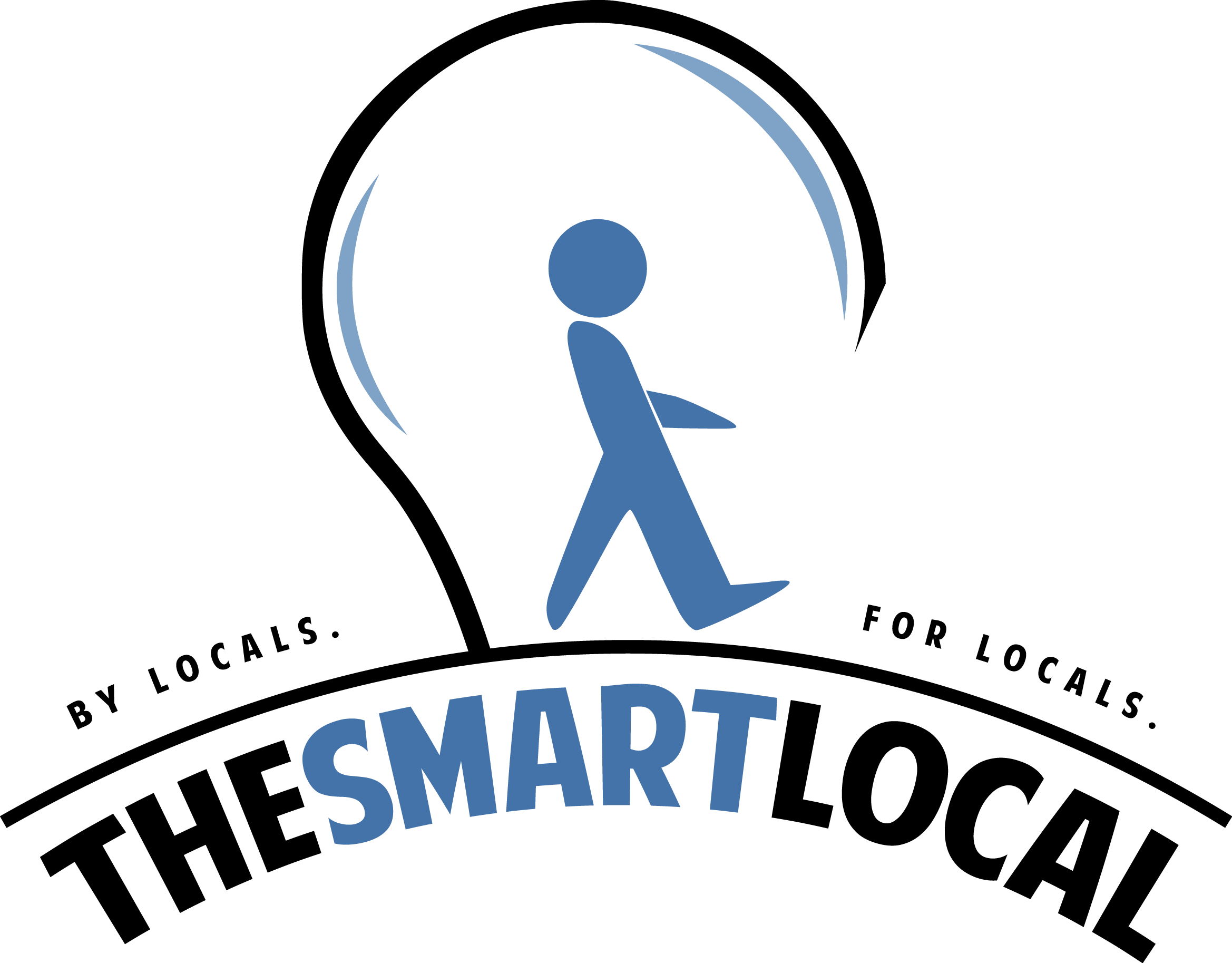 Drop us your email so you won't miss the latest news.