Filipino samgyeopsal in Tiaong, Quezon
---
There are plenty of restaurants and KBBQ spots in cities all over the Philippines to satisfy our Korean food cravings. But if you ever find yourself torn between having Korean or Filipino food, check out Oh Felia in Tiaong, Quezon.
Oh Felia merges Korean barbecue cooking and Filipino-style meats and side dishes. This may be a strange concept for KBBQ enthusiasts, but it's certainly a new food experience you shouldn't miss out on.
---
Taste Filipino ulam-flavored barbecue
---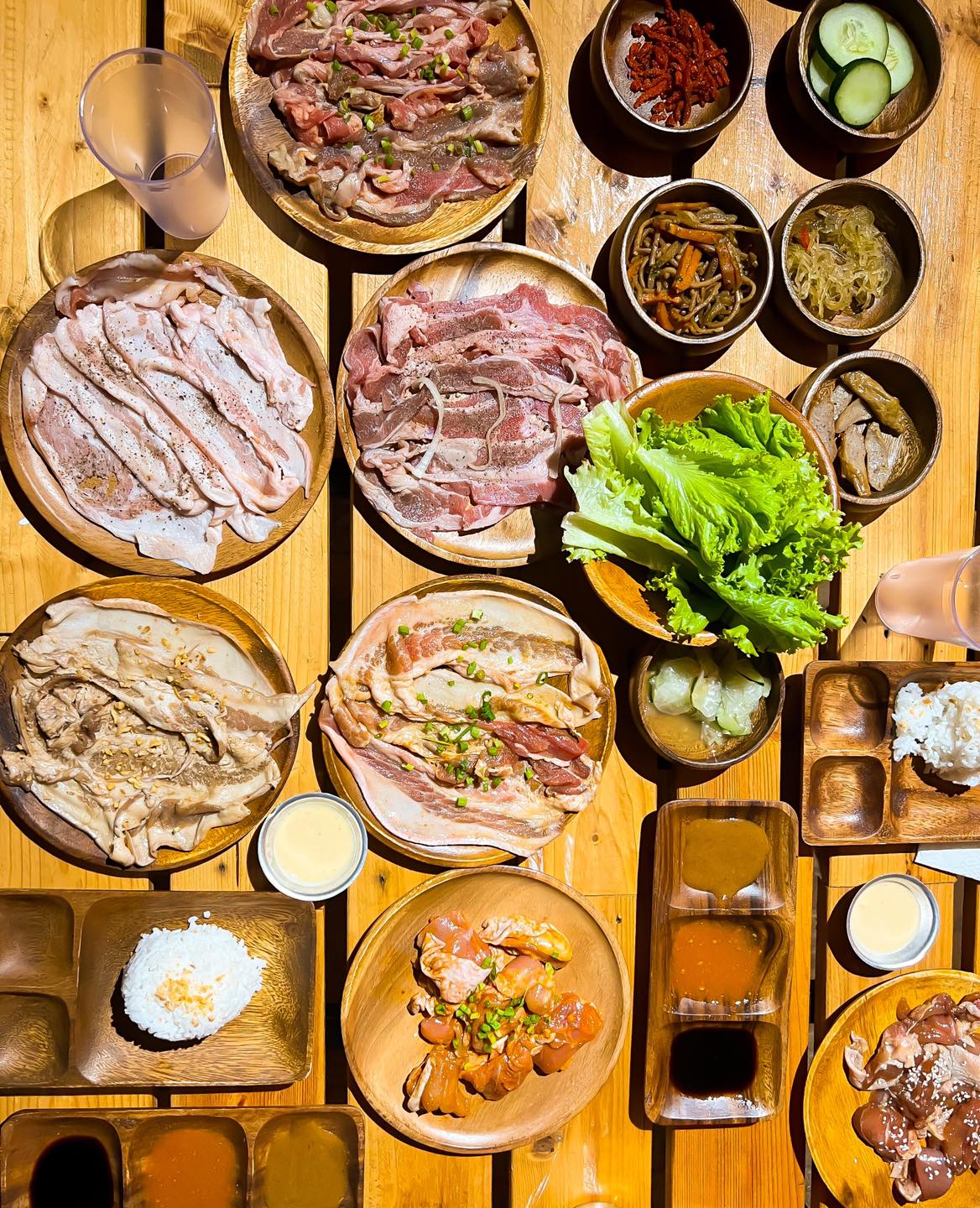 Filipino barbecue meats
Image credit: OH Felia
This Filipino barbecue restaurant has pork, beef, and chicken in Filipino ulam (dish) flavors.
For pork and beef, there's the classic Filipino flavor, adobo, that uses soy and vinegar and a generous amount of garlic and pepper. There's also pork and beef in caldereta sauce with tomato sauce, liver spread, cheese, and spices.
The restaurant also serves chicken in afritada marinade, another tomato-based sauce.
Unlimited pork and chicken costs P299 (~USD5.72) while unlimited pork, chicken, and beef is priced at P399 (~USD7.63).
---
Filipino counterparts of Korean side dishes
---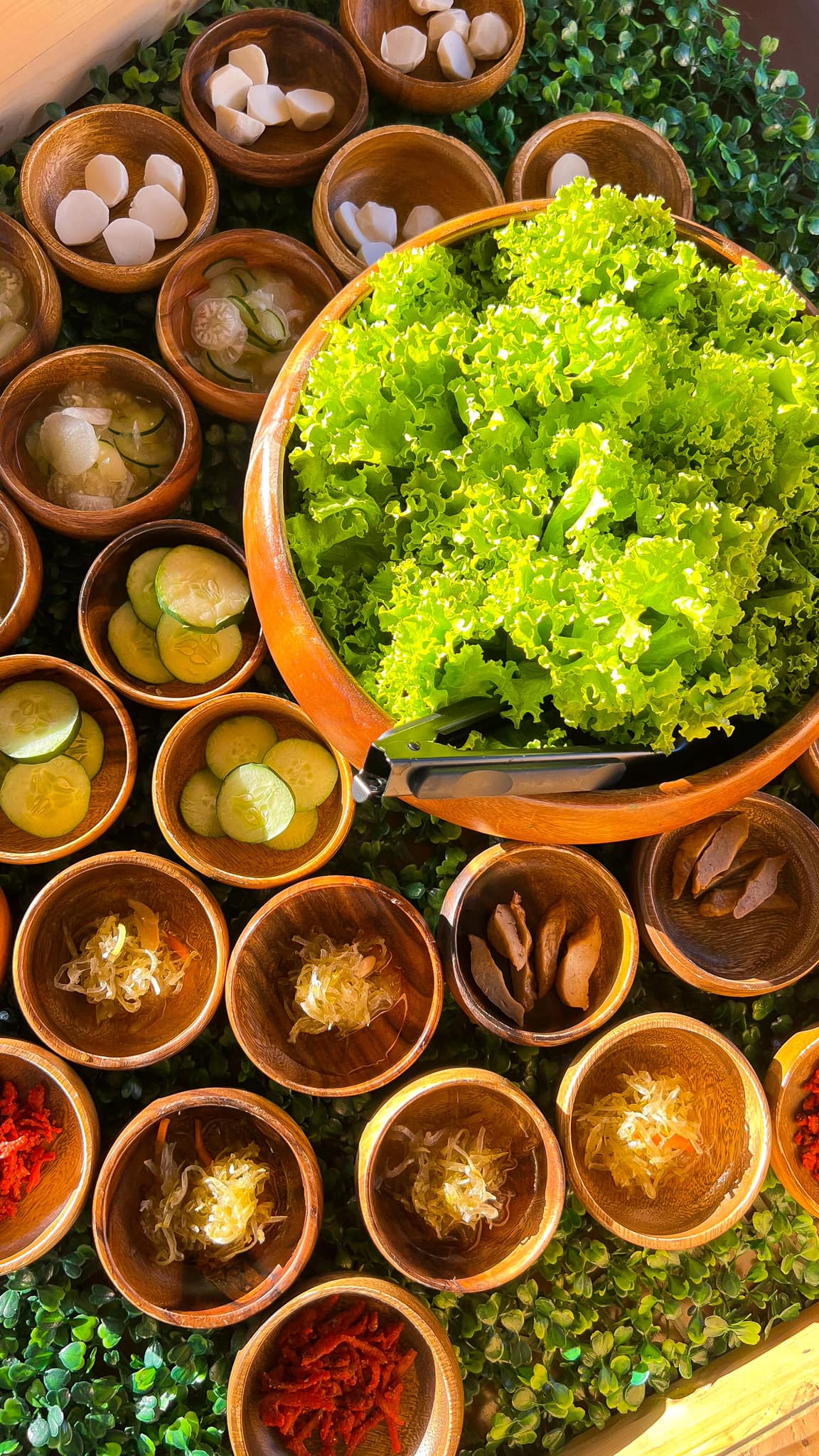 Filipino side dishes
Image credit: OH Felia
To make this KBBQ restaurant-inspired spot more Filipino, its side dishes are Filipino recipes.
Instead of various kinds of kimchi, Oh Felia serves atsarang papaya (pickled papaya),  ensaladang labanos (radish salad), and burong pipino (pickled cucumber). There's also the Filipino noodle dish pancit instead of the Korean glass noodle dish japchae.
So Filipinos can have a full meal, there's the Filipino staple, steamed rice.
For a Korean twist, the restaurant also gives you a side of lettuce to make a ssam (lettuce wrap). You can also have cheese with your barbecue, which is a popular food trend in Korea.
You can have unlimited servings of these side dishes and more when you get their unlimited barbecue.
---
Drinks and desserts
---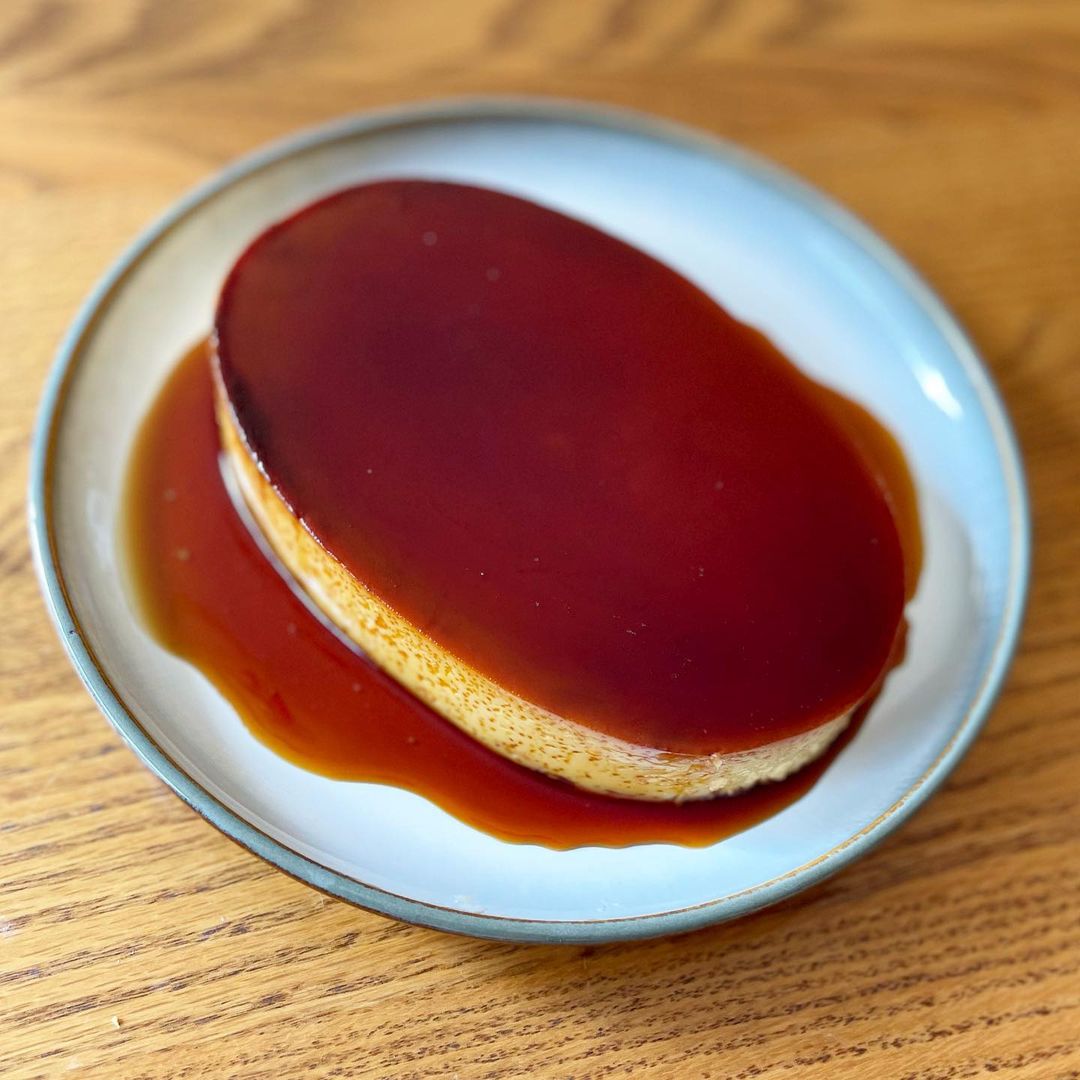 Leche flan. Image used for illustrative purposes only.
Image credit: @_sofoodie_
Oh Felia has red lemon tea and cucumber lemonade for a light, refreshing drink to cut the savory Filipino ulam flavors. These are free and unlimited when you get unlimited barbecue.
To end your meal on a sweet note, you can also get desserts such as leche flan (caramel custard) and sweet, Filipino macaroni salad for a minimal extra cost.
---
Reservations and events
---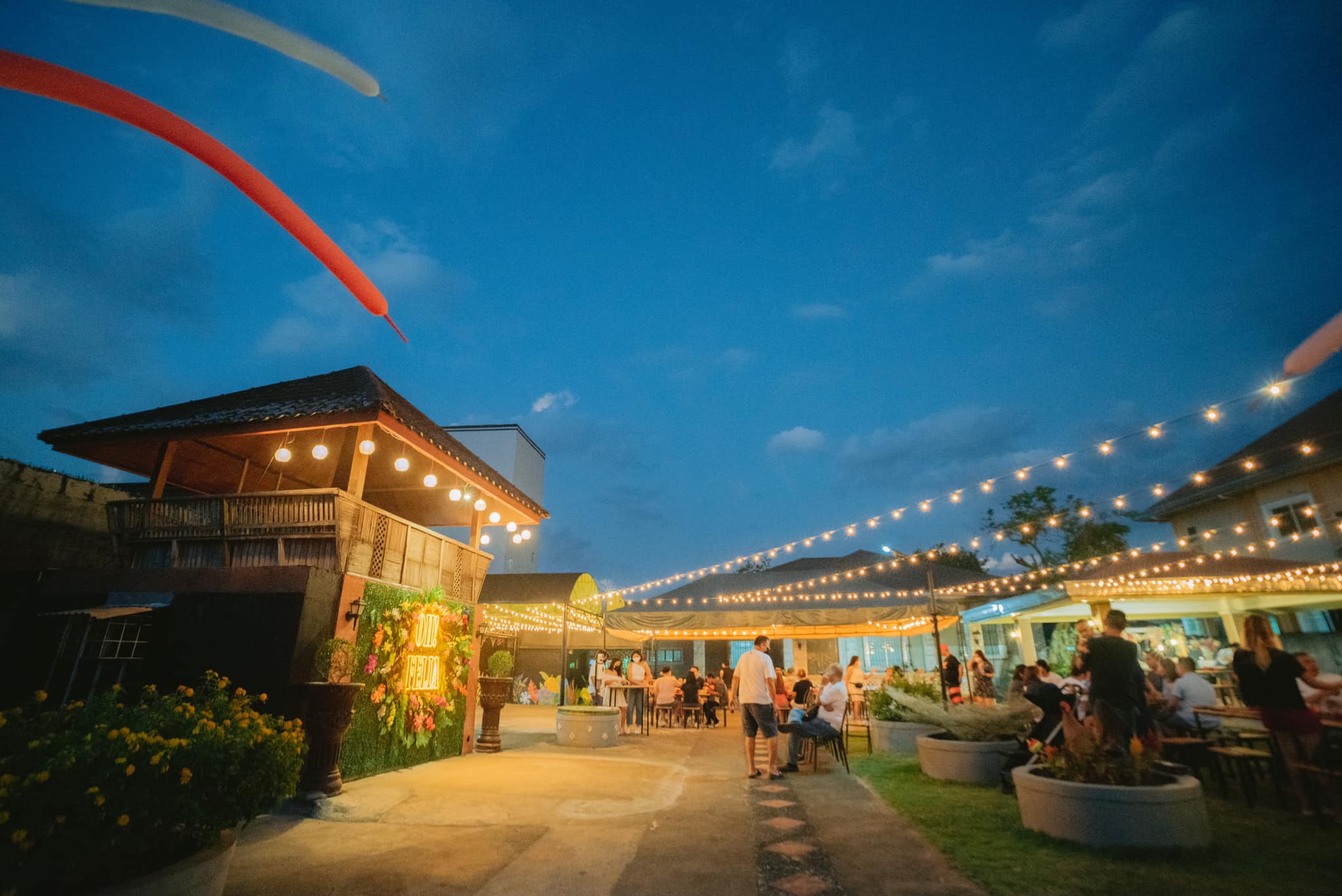 Al fresco dining
Image credit: Maria Nicole Palis
Walk-ins are allowed at this al fresco Filipino barbecue restaurant but it's best to book a reservation. To secure a seat at Oh Felia, message them at 0915 484 0262 (Globe) or 0923 083 2726 (Sun).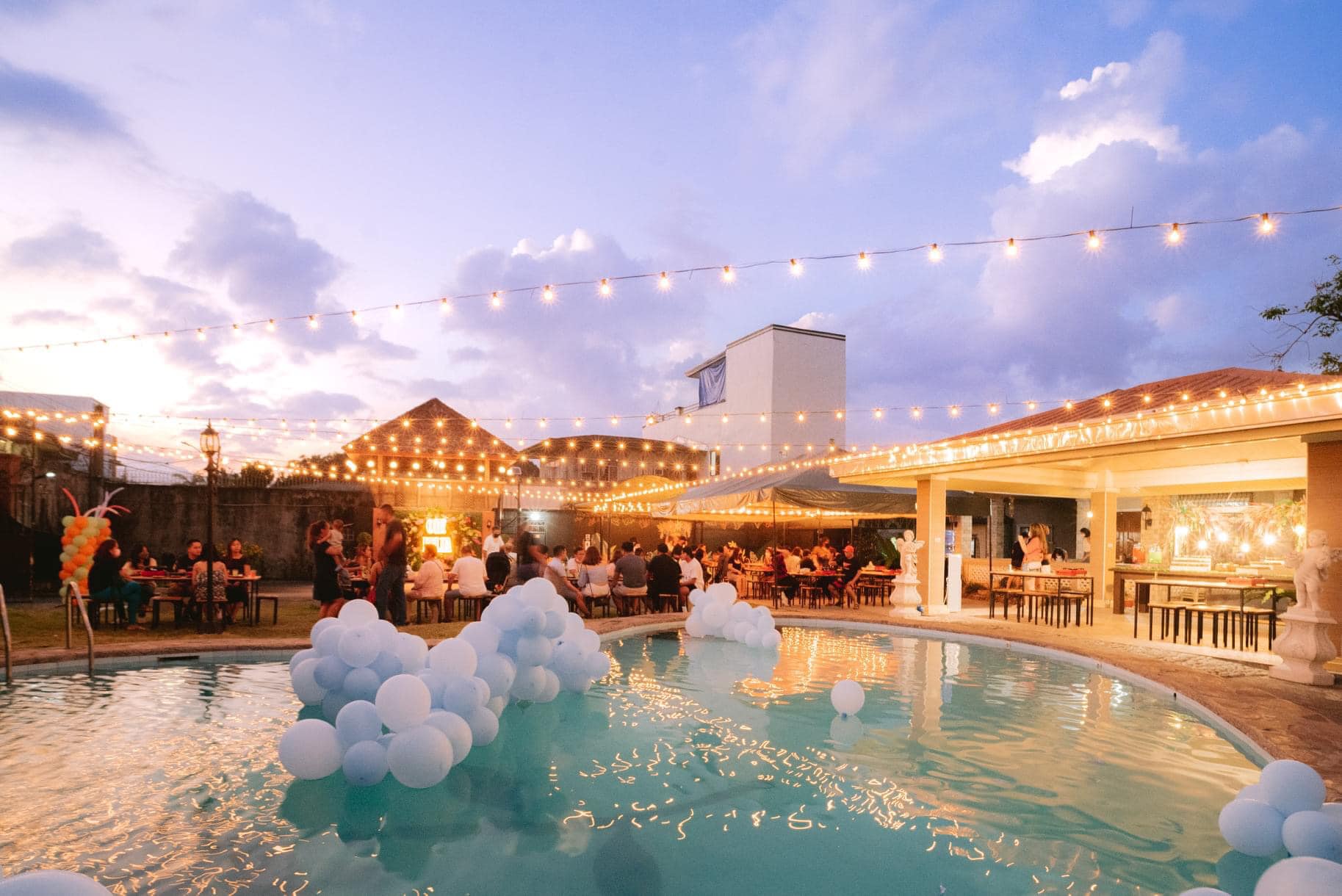 The restaurant when decorated for an event
Image credit: OH Felia
You can also rent the entire barbecue spot for events. To make celebrations more fun, the place has a swimming pool in which your guests are free to take a dip.
---
Enjoy Filipino samgyeopsal at Oh Felia
---
Filipino barbecue can be found in nearly every street in the country and Korean barbecue spots are aplenty, but Oh Felia puts these two common things together to make something unique.
Try the restaurant's Filipino samgyeopsal (barbecue) for yourself to find out whether Filipino and Korean barbecue fusion hits the spot.
Address: #27 Magdami Street, Barangay IV (Pob. 4), Tiaong, Quezon
Opening hours: Fri, Sat, & Sun, 5PM-10PM | Closed Mon–Thu
Telephone: 0915 484 0262 (Globe) | 0923 083 2726 (Sun)
Oh Felia's Facebook | Instagram
Also check out:
---
Cover image adapted from: Maria Nicole Palis and Maria Nicole Palis 
Get more stories like this!
Drop us your email so you won't miss the latest news.