Borawan Beach in Pagbilao, Quezon Province
---
According to locals, the name of Borawan Beach is a combination of Boracay and Palawan. And like those famous summer destinations, this island in Quezon Province has a white-sand coastline and striking rock formations.
This beach in Pagbilao, Quezon is an alternative if you want clear waters and white sand without taking a flight.
---
Clean shores and picturesque rock formations
---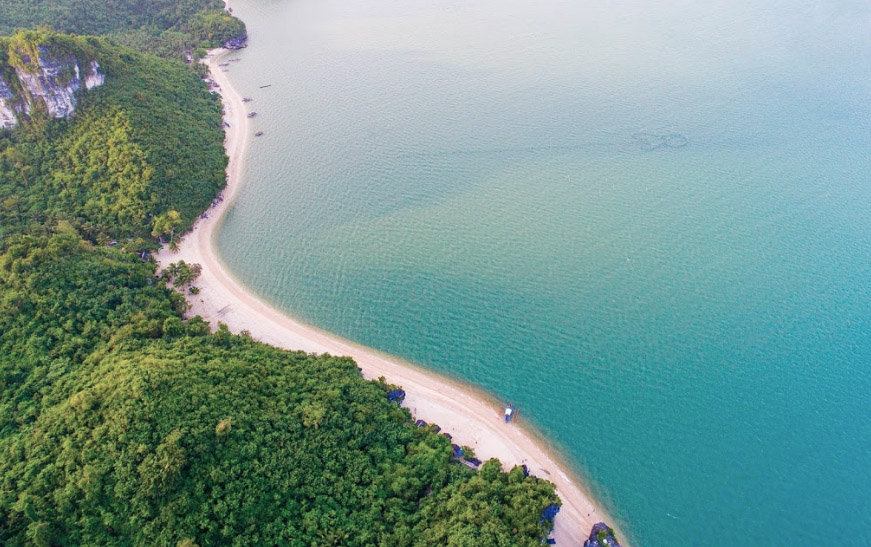 Coastline of Borawan
Image credit: Rocky Fabilane

You'll enjoy swimming in a clear and calm sea surrounded by the powdery white sand coast of Borawan Beach. The island also has limestone cliffs that are ideal backdrops for your summer photos.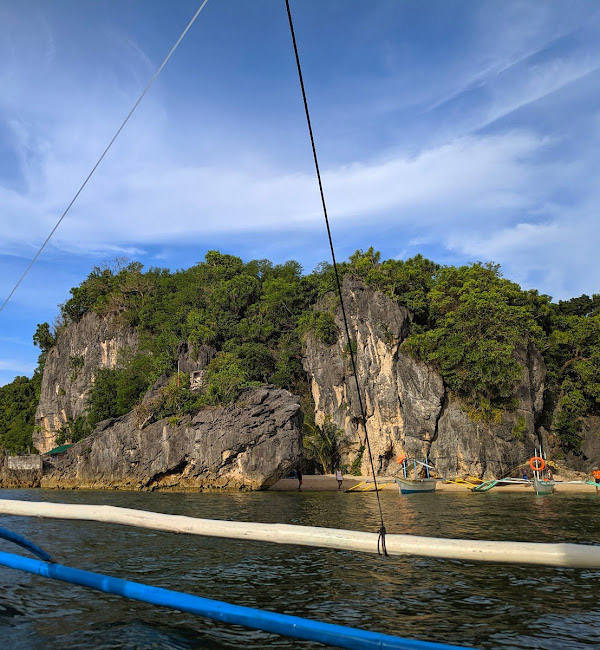 Limestone cliffs
Image credit: Jerome Adorable
And since the area is not highly developed, the ambiance remains to highlight the stillness of the sea and surroundings. This is suitable for those who want a slow-paced vacation, where you can swim in the water without dodging jet skis or banana boats.
---
Commuter-friendly summer destination
---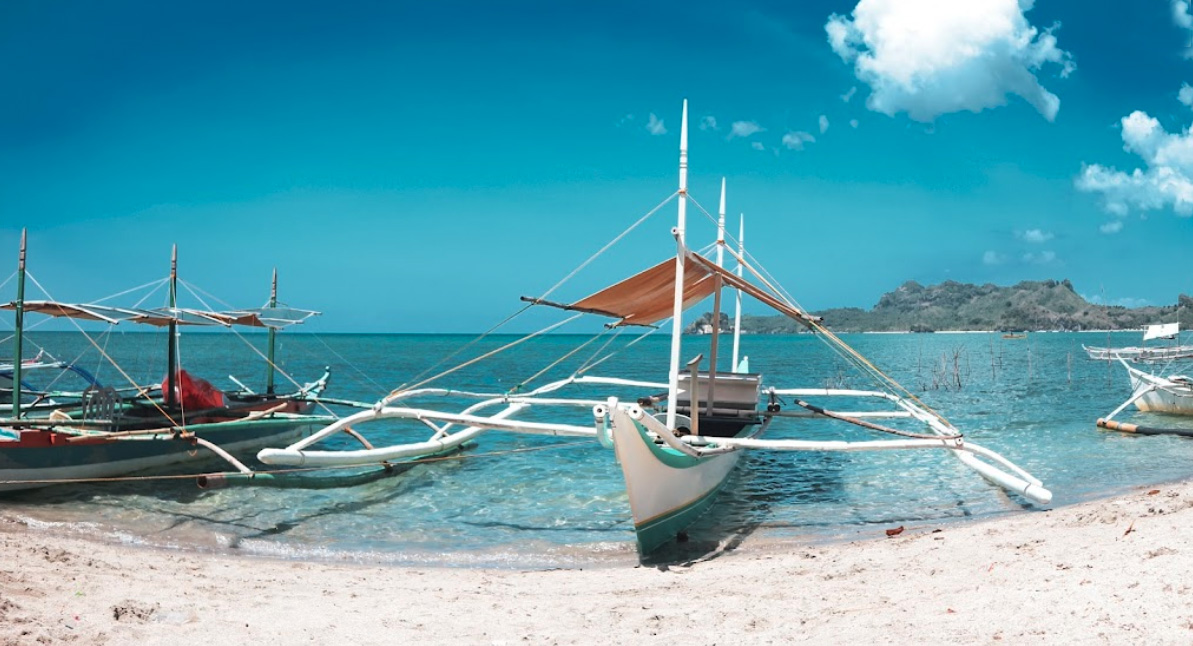 Tourist boats at Borawan Beach
Image credit: Mary Ann Cruz

From Metro Manila, getting to Quezon province is relatively easy. Regardless if you're on a bus or private vehicle, travel to the province capital, Lucena city, is around 3 hours. You'll then head from Lucena to the municipality of Padre Burgos for another hour.
Lastly, it'll take less than an hour by boat to reach Borawan Beach. If you're commuting, there's a terminal in Lucena with vans ready to take you to Padre Burgos, where you'll find boats for hire to bring you to the island.
---
Available accommodations in Borawan
---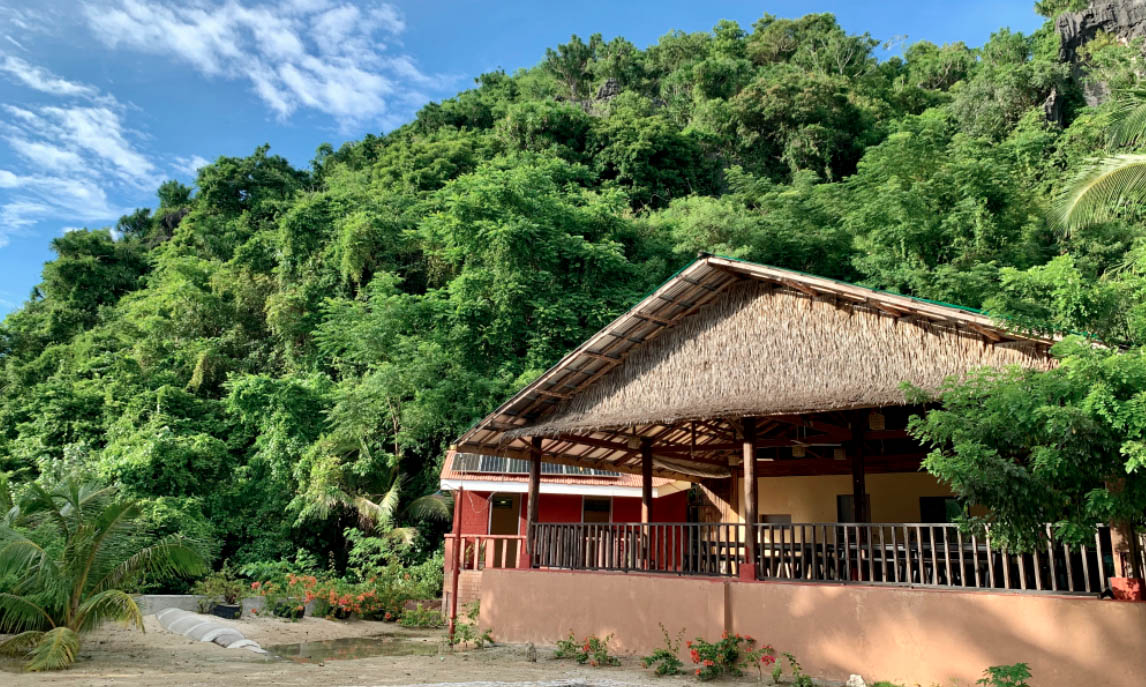 Borawan Island Resort
Image credit: cocotel.com.ph
There is a 3-star hotel called Borawan Island Resort in the vicinity. They offer a few air-conditioned rooms and tent rental or pitching. If you have kids or older companions, it's best to get a P4,800 (~USD91.60) space for four people.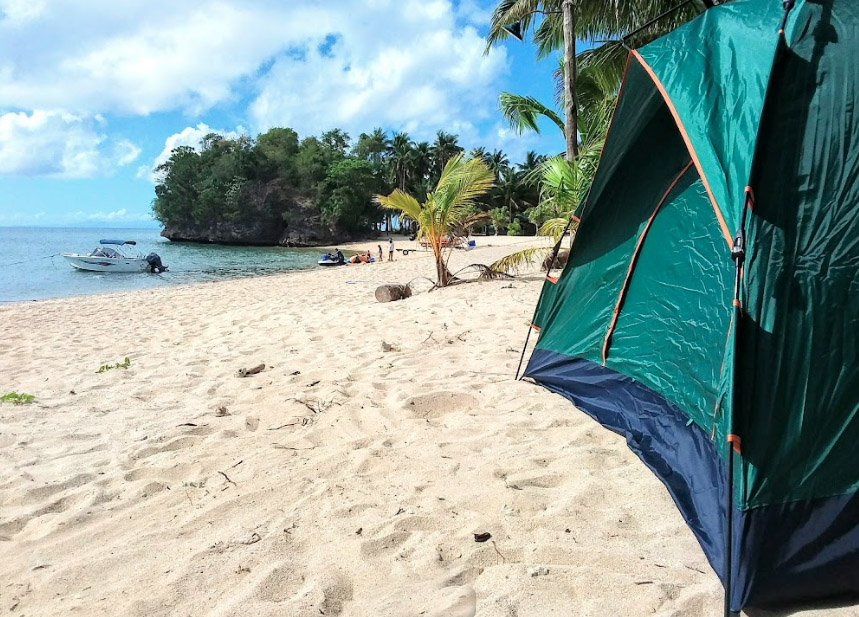 Tent by the beach
Image credit: Olav Laudy
However, if you'd like to experience nature closer, you could rent a tent for P500 (~USD9.54) or bring your own and only pay a P300 (~USD5.72) pitching fee.
---
White-sand beach and limestone cliffs in Quezon Province
---
The island of Luzon has beaches that are similar to the well-known destinations in Visayas and Mindanao—which is excellent for those in the city because you won't need to ride a plane to see white-sand beaches and beautiful rock formations.
Check out Borawan Beach in Quezon next time you feel the need for "vitamin sea."
Visit other beaches in the Philippines:
---
Cover image adapted from: Rocky Fabilane
Get more stories like this!
Drop us your email so you won't miss the latest news.