Office chairs in the Philippines
---
For most of us on a full-time desk job, sitting comprises most of what we do aside from facing our laptops. But we all know that sitting for long hours strains our backs and necks, so office chairs designed to help us maintain proper posture can keep us sitting right in the long run. 
Office chairs come in various types with different designs and features, however. To help you choose the right office chair for your needs, here are 10 office chairs, from swivel to ergonomic, to drastically improve your WFH life.
---
1. IKEA Philippines' MARKUS Chair – provides upper and lower back support for tall people
---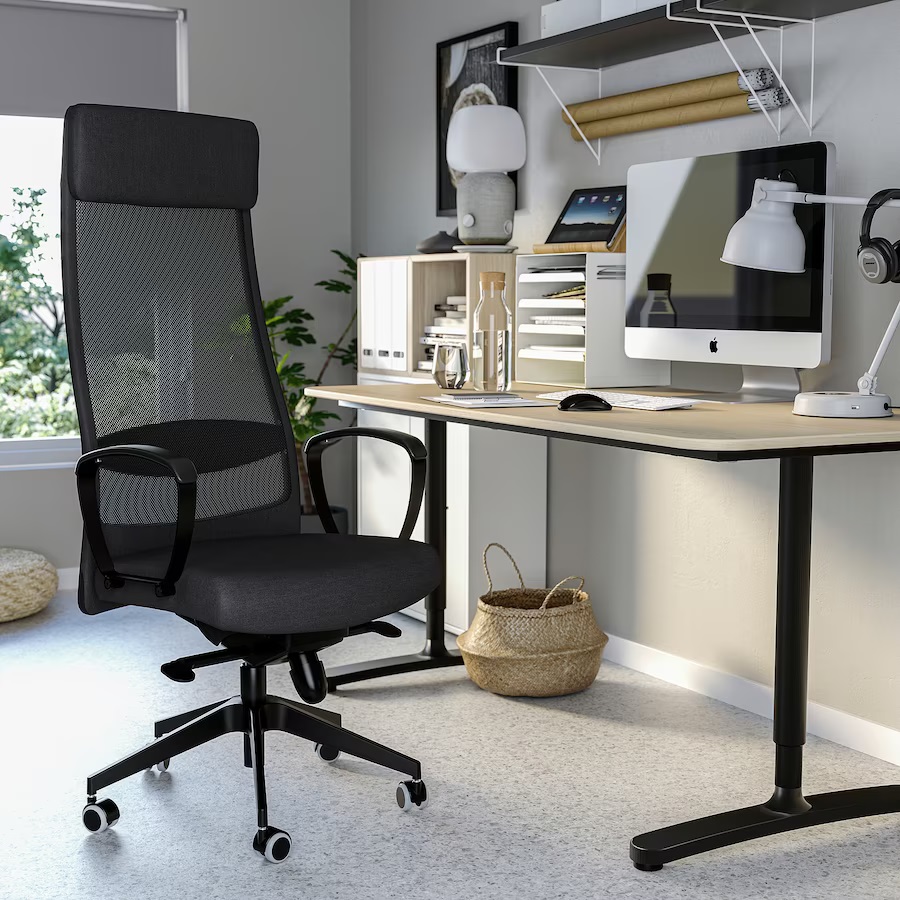 Image credit: IKEA
It can be challenging to sit straight for long hours, especially for tall people, given that they are more inclined to slouch. 
To help you maintain good posture while doing your work, IKEA's MARKUS Chair (P7,990, ~USD154.86), which can be adjusted from 129cm (4.2ft) to 140cm (4.6ft), is a high-backed chair designed with a curved backrest that provides upper and lower back (or lumbar spine) support for your tall frame. Able to hold 110kg, this comes with a whopping 10-year warranty. 
Rest assured that the chair's fabric can withstand the test of time as well. It's made up of polyester, known for its durability and resistance to wrinkling. 
Get the Markus Executive Chair here.
---
2. Furniture Source's Andrey Swivel Chair – chic, small, and light
---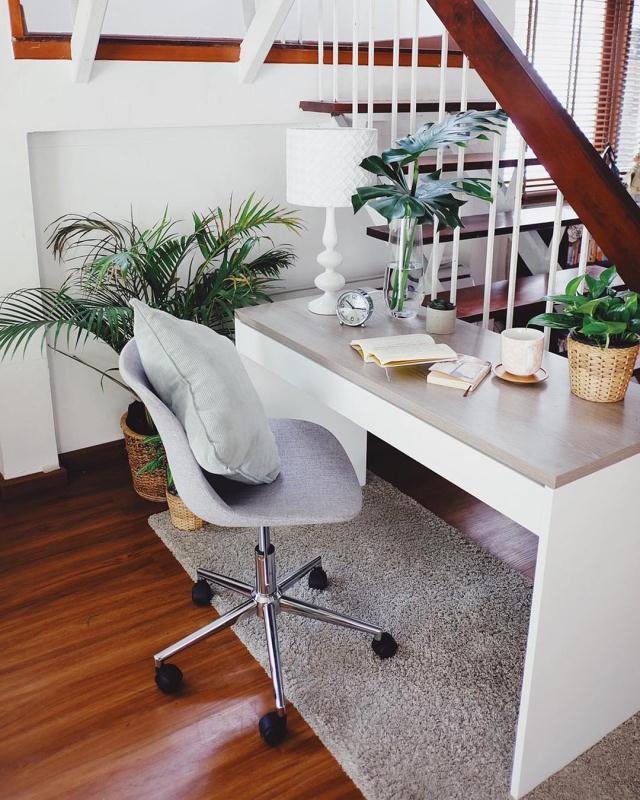 Image credit: Furniture Source 
Furniture Source's Andrey Swivel Chair (P4,899, ~USD94.95) would make a chic addition to your office space. Featuring a backrest that's bound to the seat and covered with minimalist grey fabric, it offers a new look compared to the ordinary swivel office chairs that usually come with a gap between the backrest and the seat. 
With thin padding, the small and light swivel chair, assembled with 5 wheels, can also move you around easily. 
Get the Andrey Swivel Chair here. 
---
3. Contract World's Ergonomic Pro Office Chair – adjustable armrests
---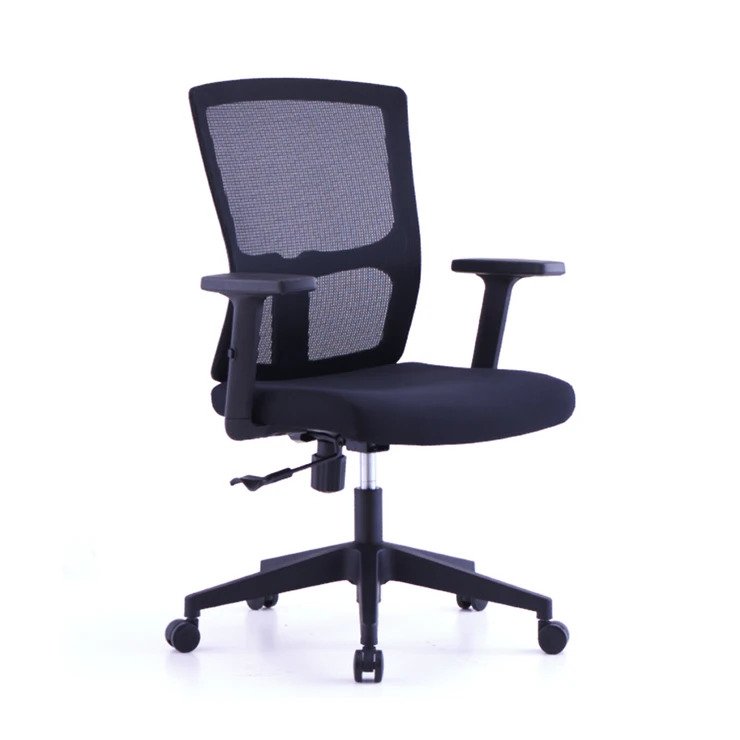 Image credit: Contract World 
For folks looking for a mid-back chair that has the basic features of an ergonomic chair, Contract World's Pro Office Chair has everything from adjustments to back support. 
Though plain-looking, it comes with various adjustments – aside from its adjustable seat depth, it has adjustable armrests that you can move upward and downward. The backrest is curved to ensure your good posture and covered with a breathable mesh to help sweat escape. 
Sold at P6,200 (~USD120.17), it balances comfort with affordability. 
Get the Pro Office Chair here. 
---
4. Manzan Home's Ergonomic Chair – affordable chair with headrest and seat
---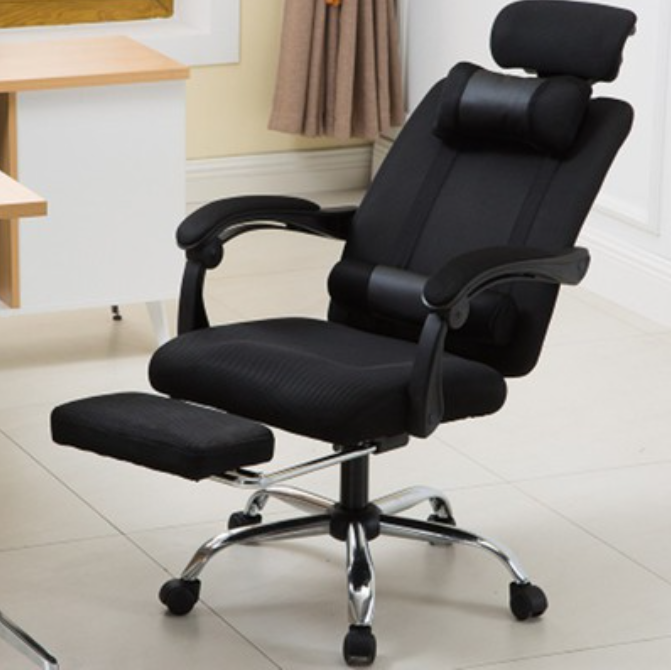 Image credit: Shopee Philippines 
Office chairs built with various adjustments and extra space might seem pricey, but Manzan Home's Ergonomic Chair with headrest and seat extension is an affordable find priced from only P3,200 (~USD66.59) to P3,580 (~USD74.50). 
Aside from extra space, the chair has a tilt lock mechanism that allows you to maintain good posture as this function locks the chair when you are in an upright sitting position. If you are particular about a chair's fabric, you can also choose either a mesh or a leather variant of the chair.
Get the Manzan Home Ergonomic Chair here.
---
5. Mandaue Foam's Ahmet Swivel Chair – covered with vintage-style brown leather
---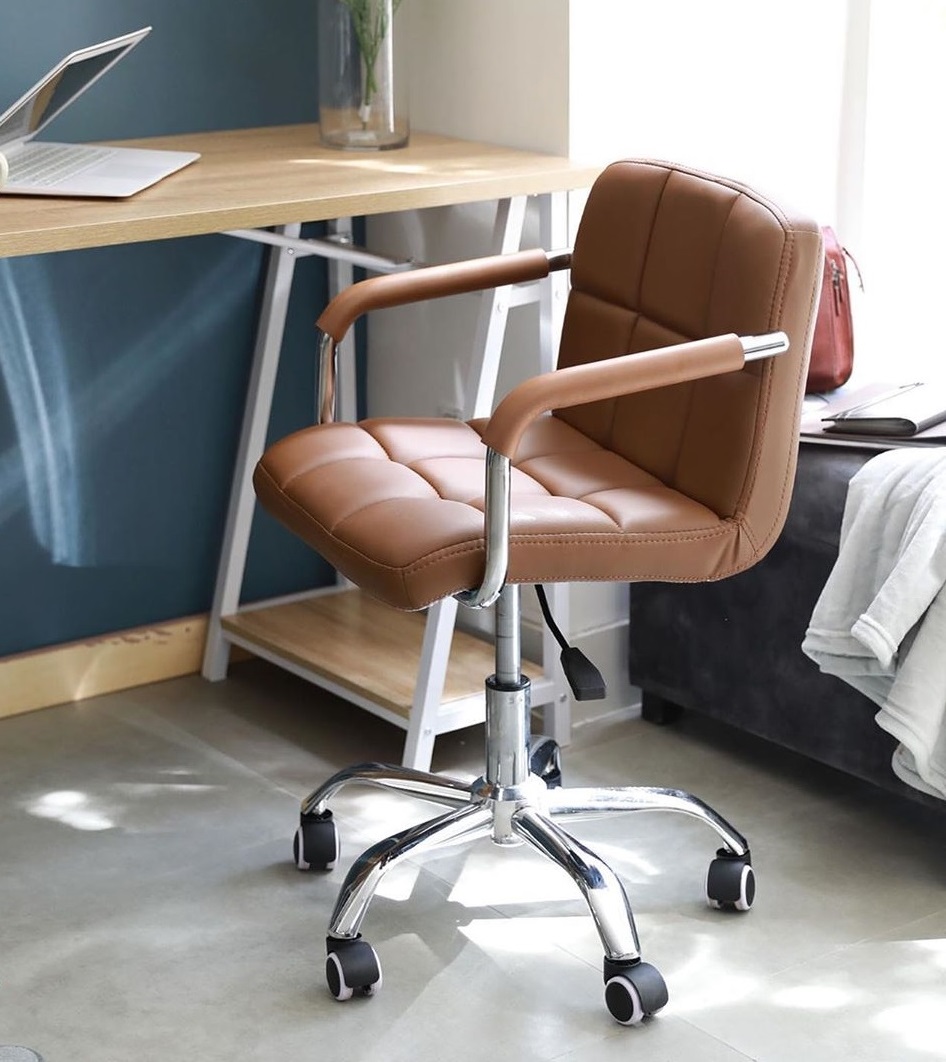 Image adapted from: @mandauefoam  
We spend our time for the majority of the day sitting on a chair at work, so it's understandable if you want to add a dash of your personal aesthetic to its material. The Mandaue Foam's Ahmet Swivel Chair (P2,700, ~USD52.33), best for petite people, is covered with brown leather that looks vintage. 
And as it's a low back chair, you can also easily move around your room while sitting on the lightweight chair supported by 5 casters. 
Get the Ahmet Swivel Chair here.
---
6. Contract World's Eve Task Chair – contemporary design and breathable backrest
---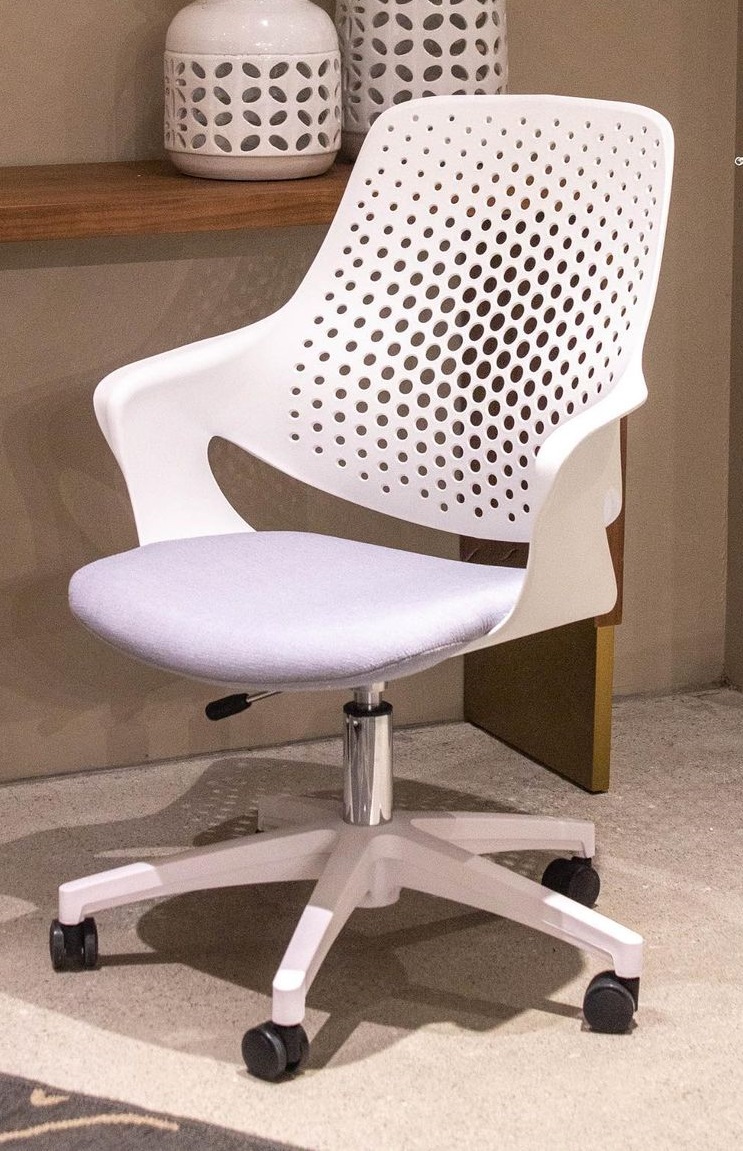 Image credit: @contractworld 
Design meets function in Contract World's Eve Task Chair (P8,200, ~USD158.93), a chair sculpted with elegant curves, equipped with a breathable backrest, and assembled with a seat composed of 40-density sponge. 
The breathable backrest can help sweat evaporate faster, while the thick 40-density sponge is durable while giving you utmost comfort during your long hours of sitting at work. 
Get the Eve Task Chair here.
---
7. Cost U Less's Omega 2 Ergonomic Chair – various adjustments possible for users of different heights
---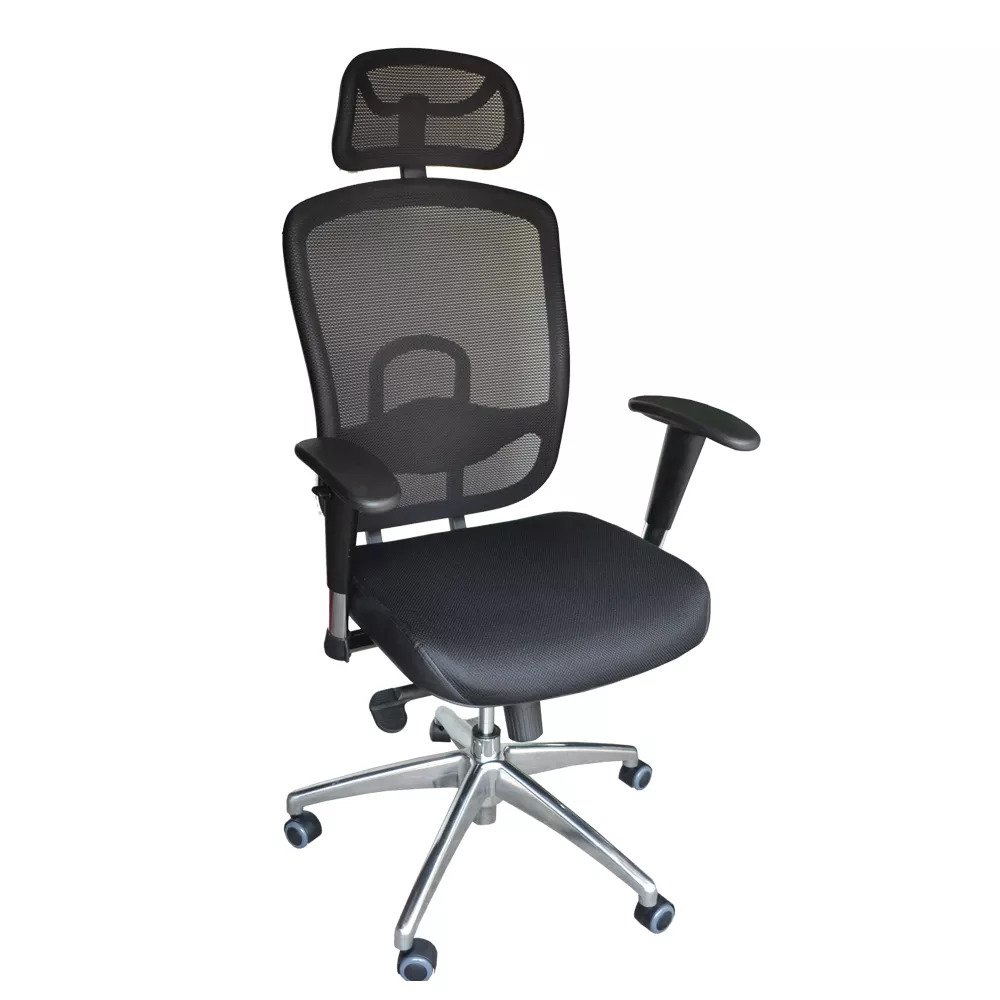 Image credit: Lazada 
If you've been through many office chairs and know you need something adjustable, consider Cost U Less's Omega 2 Ergonomic Chair (P8,999, ~USD174.41). Its lower back support can recline in different angles, and the armrests can be adjusted according to the height and depth you prefer.
It's made for your overall comfort too. You can rest your head and neck during work breaks on the headrest, and you can work with minimal sweating as the backrest is covered with breathable mesh. 
Get the Omega 2 Ergonomic Chair here.
---
8. True Value Executive Chair – high-backed, adjustable-height, and thin
---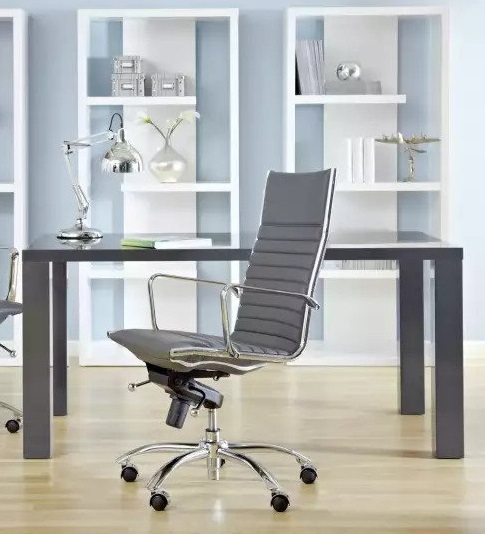 Image credit: Lazada Philippines 
True Value's High Back Office Chair (P5,995, ~USD116.19) is another chair best for tall people – it's a high-backed chair with a backrest that can be adjusted from 107cm (3.5ft) to 113cm (3.7ft).
Complementing this feature is the chair's thin and minimalist form – flat bungee bands are built inside the chair instead of the usual thick cushions, while the seat and backrest, assembled together and covered with a single layer of leather, both add seamlessness to the overall look.
Get the True Value High Back Office Chair here.

---
---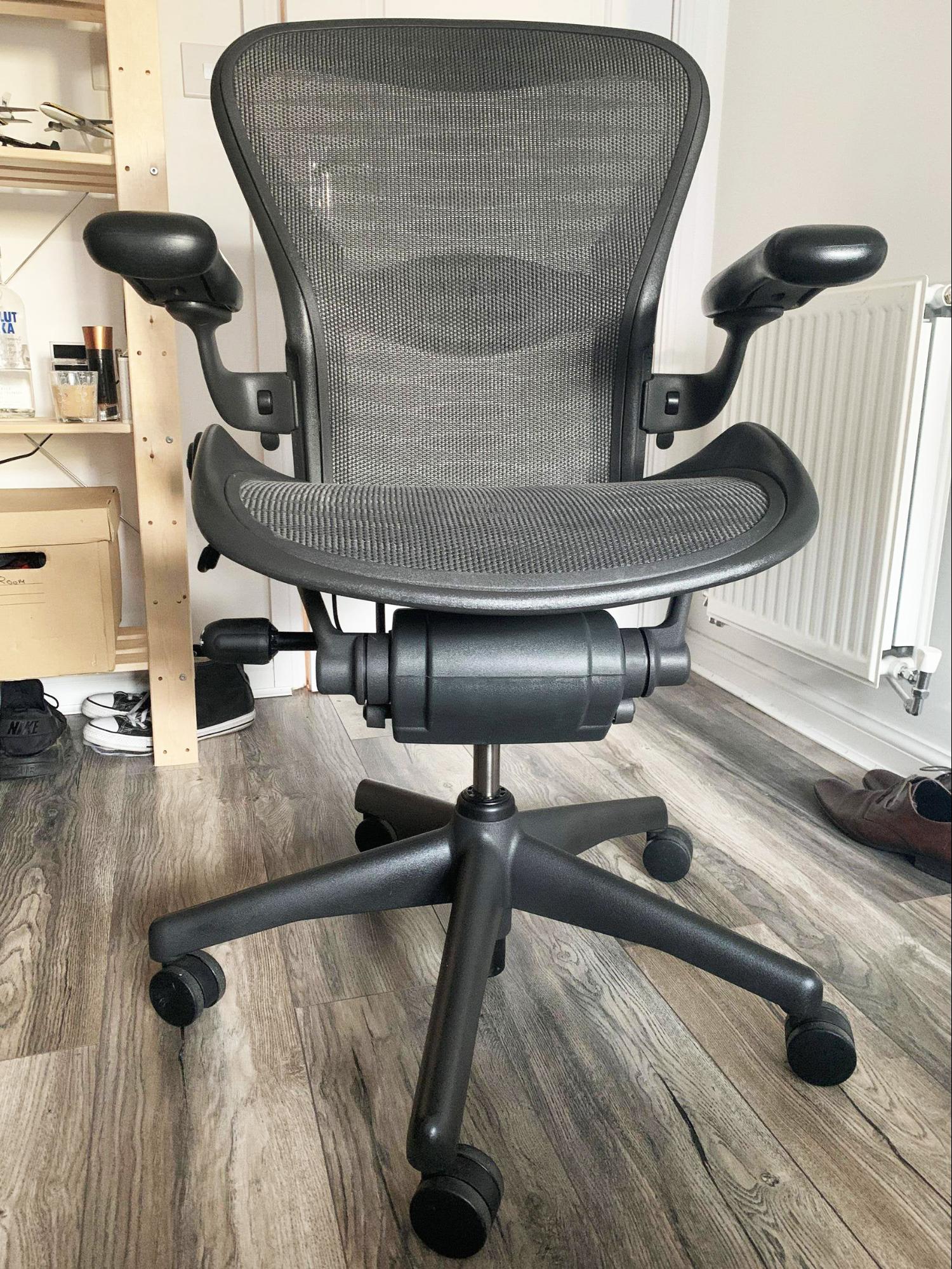 Image credit: Reddit 
For those who want to invest in an office chair that can last a while, you can check out Herman Miller's Aeron Remastered Chair (P80,000, ~USD1,548.81), a premium, classic designer chair that's been around since 1994. It's designed to support the body's movements while you're sitting, as it features the trademark Kinemat® tilt and PostureFit® that let you move with natural ease.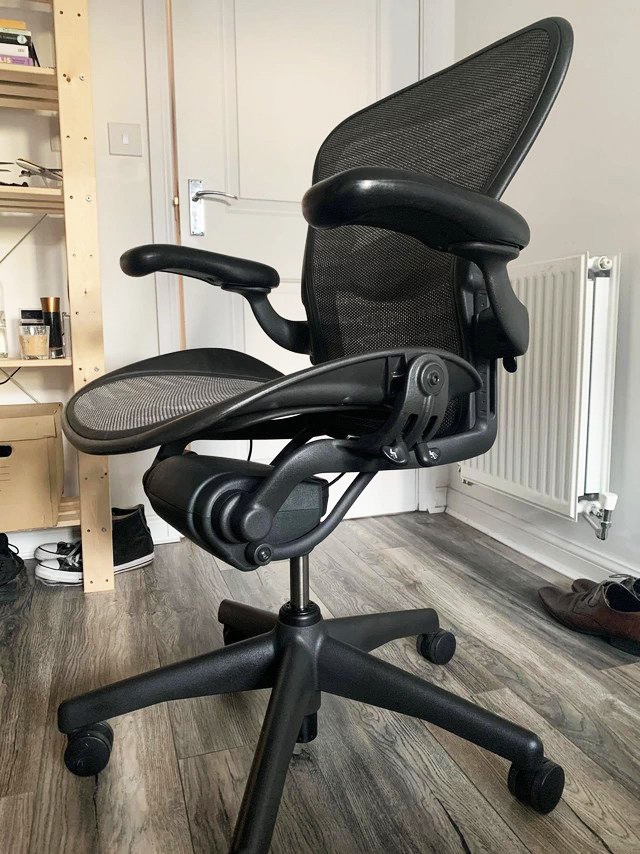 Image credit: Reddit
The Kinemat tilt helps you move from an upright to a reclined position without lifting your feet from the floor and without losing contact with the chair's back support. Your arms will also remain stable on the armrests while moving, unlike on ordinary chairs, and the backrest even supports your pelvis' movements while you're seated. 
The chair also comes with 8Z Pellicle® material. This allows air and heat to pass through, ensuring that you're at a comfortable body temperature while doing your everyday tasks.

Get the Aeron Ergonomic Chair here. 
---
Office chairs to improve your posture
---
Sitting on a chair for long hours does damage to our body. Fortunately, sedentary working can now be less harmful to our backs and necks with the help of various types of office chairs that not only help us ensure comfortable sitting posture, but also improve our general well-being. 
Also check out:
---
Updated by Xin Tian Koh in March 2022.
Cover image adapted from: Reddit, @contractworld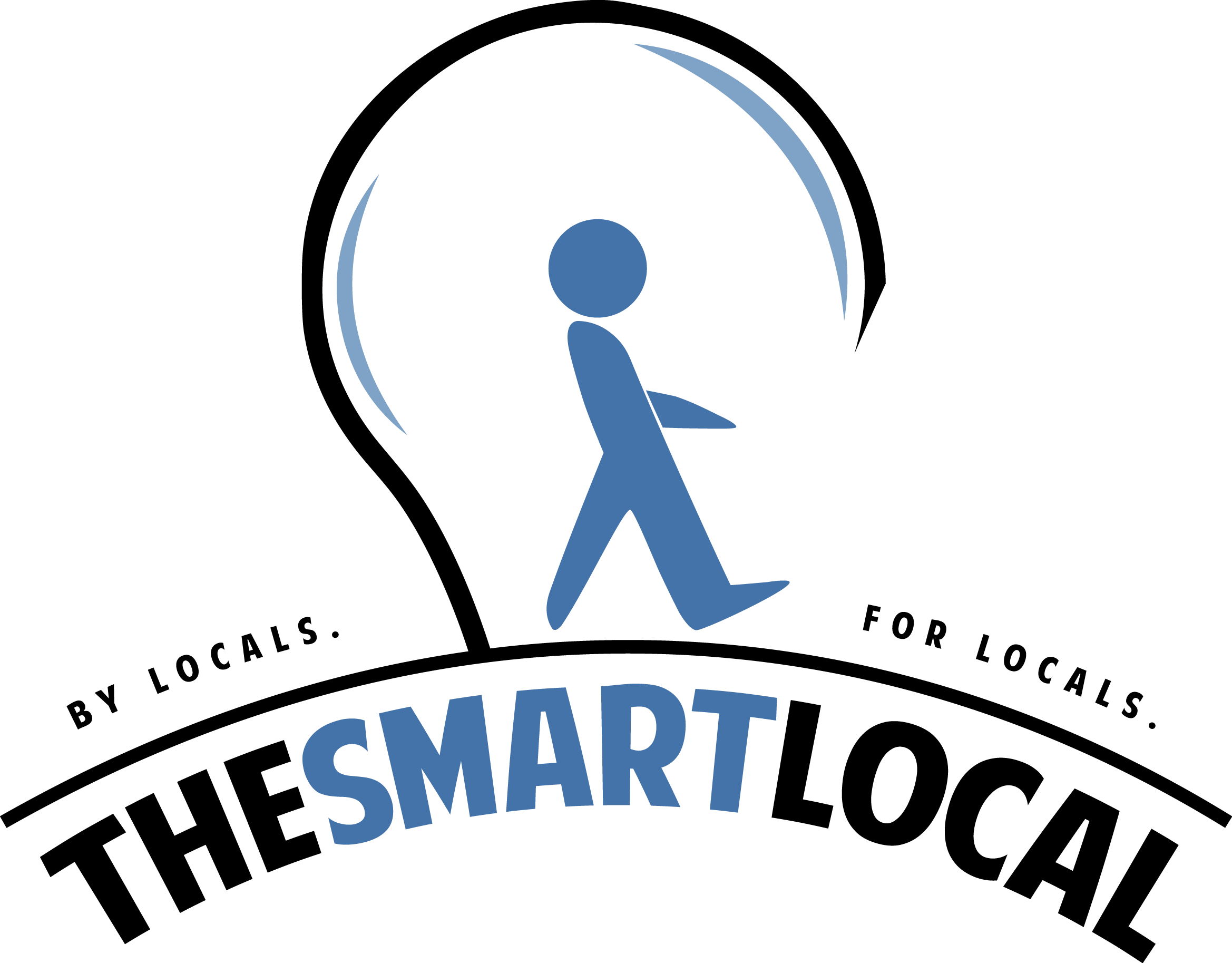 Drop us your email so you won't miss the latest news.