Custom tables by jeepney drivers
---
With the COVID-19 pandemic hitting the economy hard, many Filipinos in the workforce have been affected. Most have had to take things into their own hands to make a living, from switching up their diskarte to get more customers such as this Sp-rider-man from Batangas, to bartering poultry for necessities such as this dad from Naga.
Transportation services have also taken a hit, affecting jeepney drivers. With the lower numbers of people going outside, many jeepneys have run out of passengers to drive. A group of displaced jeepney drivers have changed career paths, and are now building custom tables for your work-from-home or online school setups.
---
Gamer orders table from jeepney drivers
---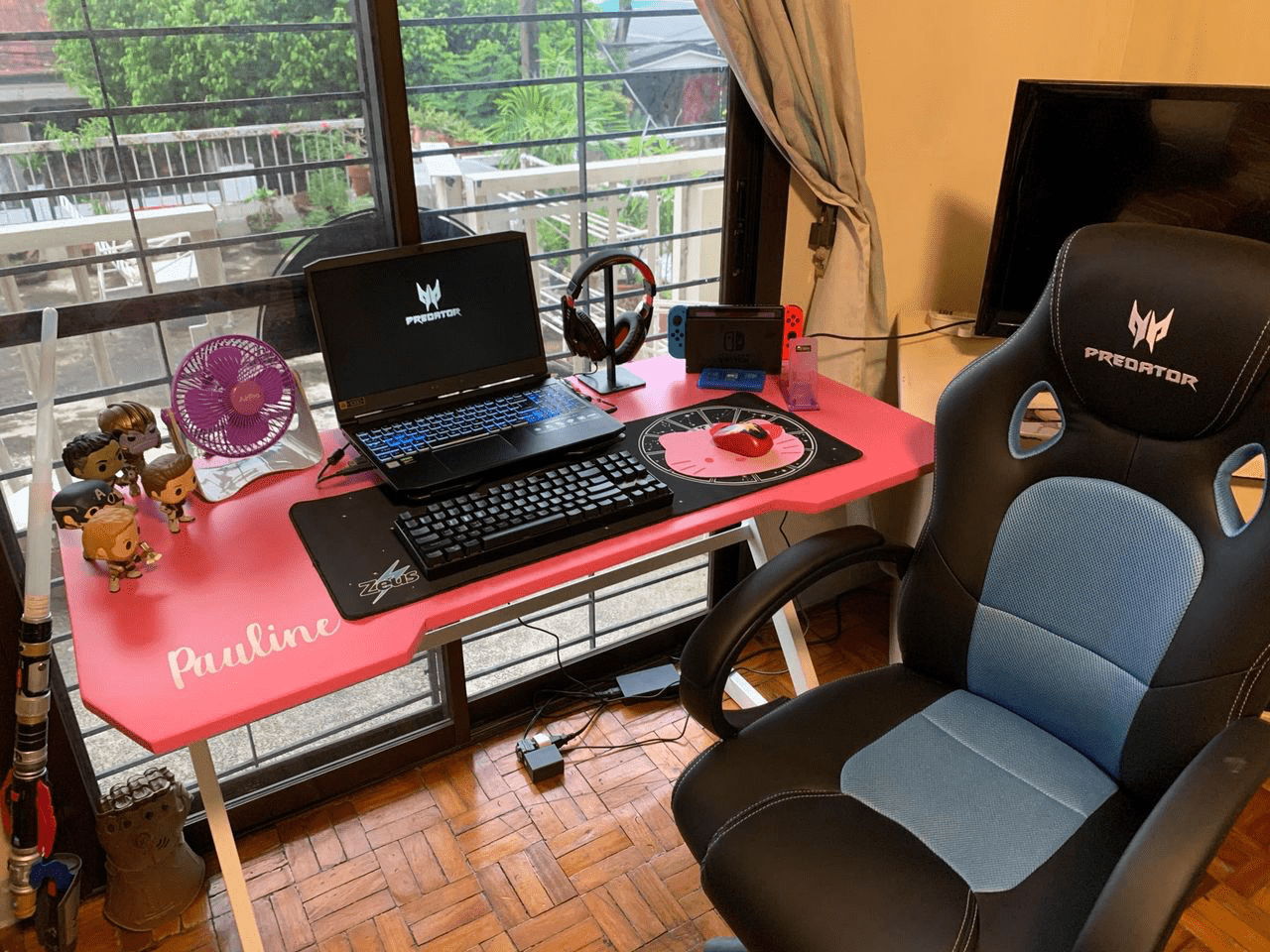 Image credit: itsjuanmig
Working or studying from home doesn't have to be dull – take it from the cute workstation of this Filipino gamer's girlfriend. Juan Miguel Villanueva recently posted his girlfriend Pauline's pink Hello Kitty-themed work-and-gaming station that had netizens fawning over the aesthetic.
What made the setup even more special is the hot pink table, which was custom-made by a group of displaced jeepney drivers.
---
Displaced jeepney drivers find a new source of income
---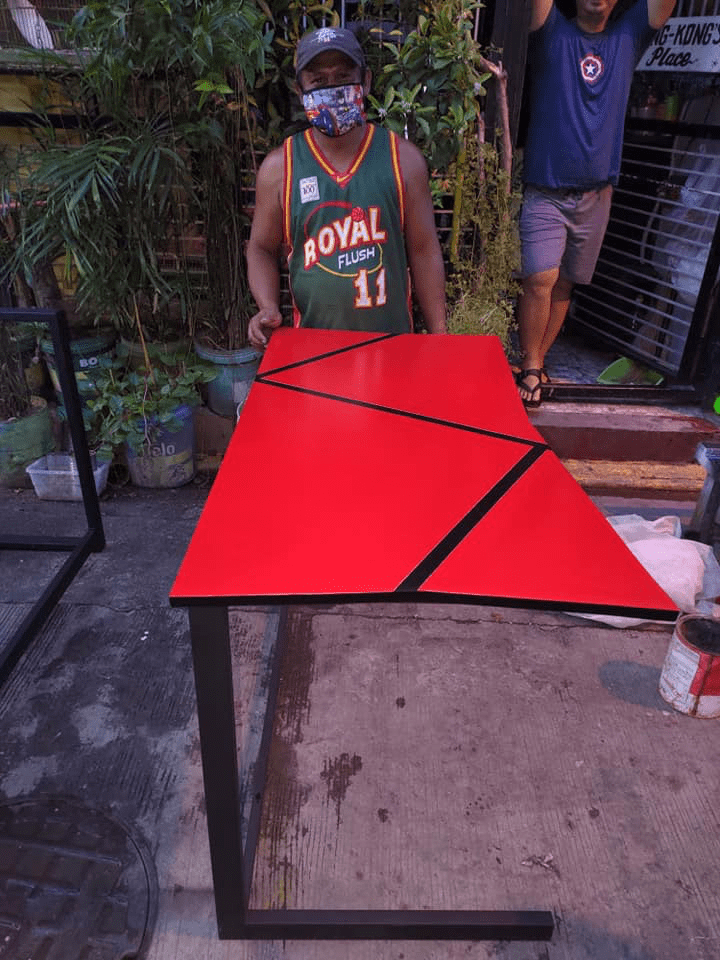 Image credit: Rico Unop
Fewer people on the streets means fewer passengers in different public transportation vehicles, which is putting plenty of PUV drivers out of a job. Among them are jeepney drivers. In these tough times, many jeepney drivers have had to look at different ways to keep their families fed and healthy.
A group of jeepney drivers who happen to have furniture-making tools and skills decided to rest their jeeps and open orders for custom tables, since many people will be needing them as work and school arrangements have increasingly gone online. 
They have since made several tables, ranging from bright-colored ones with logos to ombre ones. All details are conceptualized by the customers themselves, so each table is unique.
---
Get your tables customized by jeepney drivers
---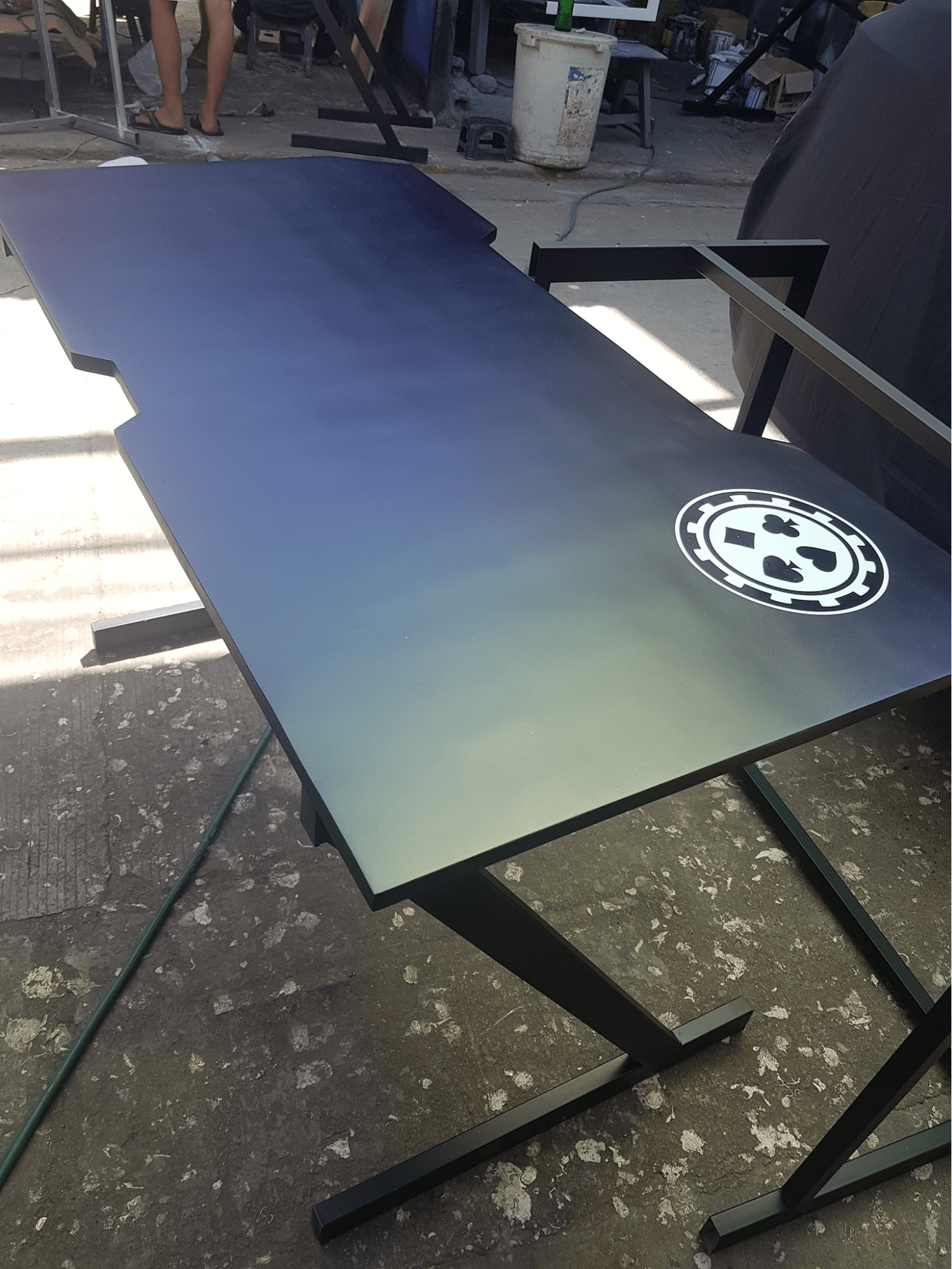 Image credit: Rico Unop
For those who want to spice up their home workstations with a personalized table, check out Rico Unop's pictures on Facebook. You get to choose the color (or colors!) of your tabletop, table sides, and table stand. You can also pick out a pattern or print to go on your tabletop, along with a logo or symbol.
The customized tables start at P3,700 (~USD76.25) for tables that are 60cm in width, 120cm in length, and 75cm in height. After placing your order, the table will be ready within 5-7 days, and shipping fees will depend on where you're located.
---
Help jeepney drivers in this pandemic
---
None of us were ready for the COVID-19 pandemic to hit this hard and to last so long. Though we have to look after ourselves, we should also look after our own countrymen. 
If you want to help displaced jeepney drivers such as Rico Unop and his group of table-makers, look out for charities and organizations that collect donations for jeepney drivers. 
Also check out:
---
Cover image adapted from: itsjuanmig, Rico Unop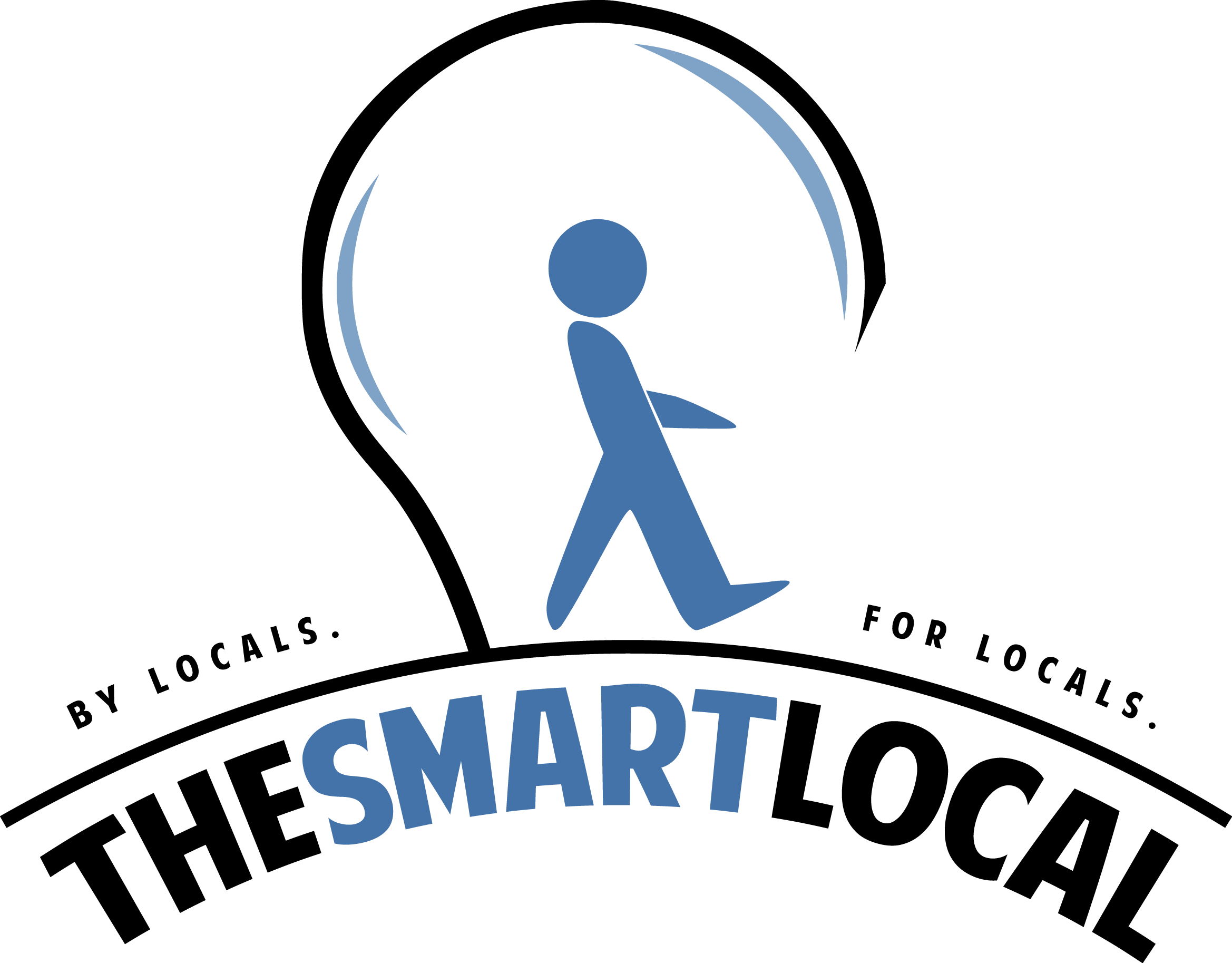 Drop us your email so you won't miss the latest news.