90s childhood places in Manila
---
For most of us millennials who are now in our 20s or 30s, there were places that became special to us while we were growing up. These places could be the little gift shop in a corner of a mall where you were always excited to find trendy school supplies or Harrison Plaza in Pasay where you experienced the thrill of shopping 'til you drop for the first time. 
But sadly, as time passes by, some places remain, while some are gone for good. We've listed down below 10 childhood places in Metro Manila that are gone but not forgotten.
---
1. Harrison Plaza – dubbed as the "first one-stop shopping mall"
---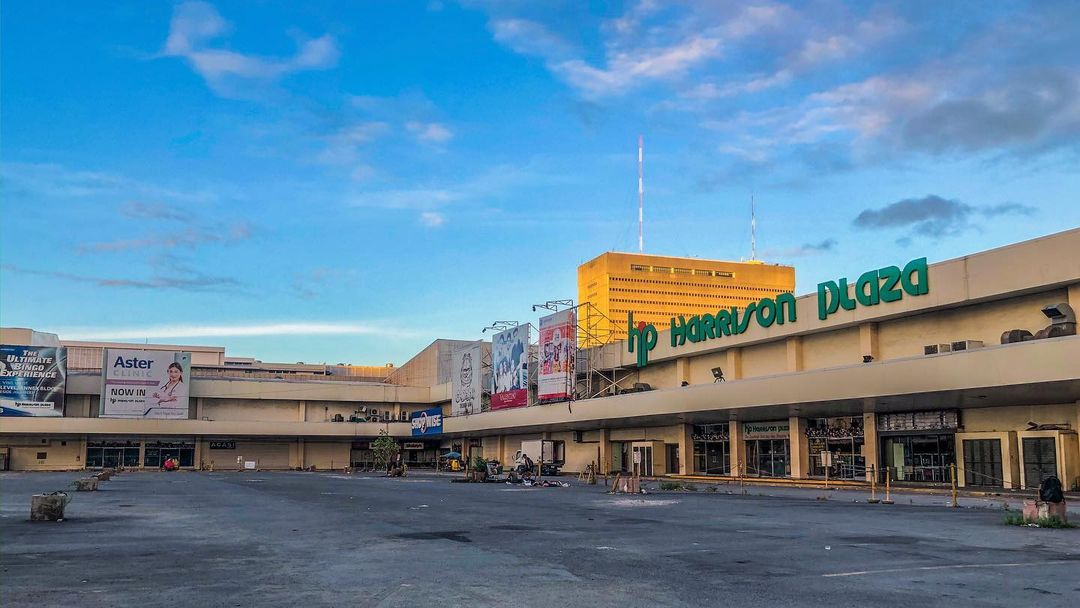 Image credit: @jonna_bee 
Before the towering, glitzy malls arose on every major street of Metro Manila today, there was once Harrison Plaza. 
The mall will always hold a special place in the hearts of 90s kids, Generation X-ers, and even some baby boomers, because they remember the mall as one of the places their parents took them to get their first toys, denim jeans, books, and records.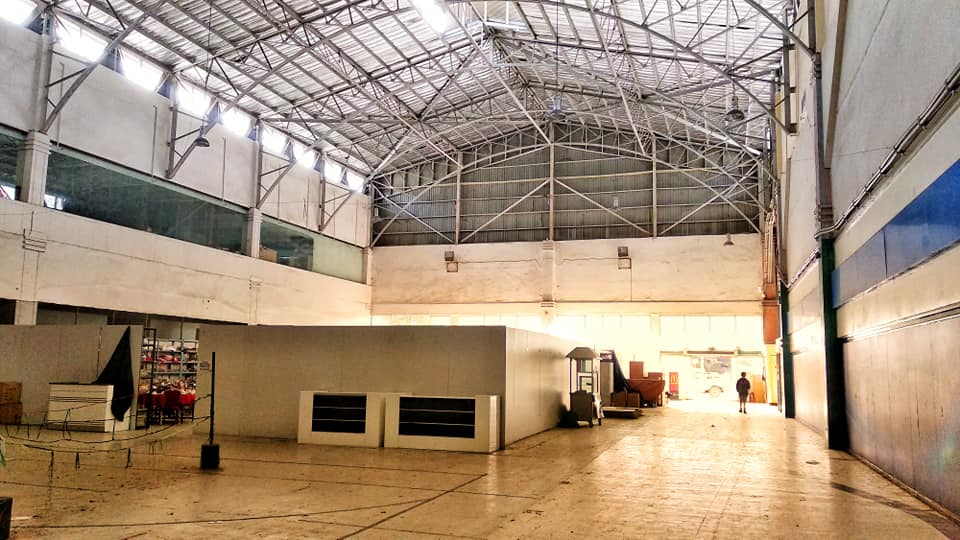 Empty annex building of Harrison Plaza
Image credit: Paul Adrian Samarita 
Dubbed as the "first one-stop shopping mall," it was one of the OG malls that introduced the culture of mall shopping to the Philippines when it opened in 1976. But after 43 years, the mall saw its last day on 31st December 2019, and is now in the hands of SM Prime Holdings, which is redeveloping the site into a shopping center with a condominium.
---
2. Comic Quest – haven for comic book nerds
---

Comic Quest branch at SM Megamall
Image credit: Ortigas Online

For fans of both Marvel and local superheroes, growing up was less lonely whenever we got our hands on the latest comic books or statues of our favorite characters. 
This was made possible by Comic Quest, a comic book store that had various countrywide outlets, the most popular of which was at SM Megamall. Though they'd been around since 1986, after 34 years of being the go-to store among comic collectors, they sadly had to close shop in 2020 due to COVID-19. 
But fortunately, we still have more comic stores around that are still chugging on despite the pandemic. For comic fans who are looking for their next fix, you can check out the online shops of Comic Odyssey and Filbar's.
---
3. Video City – where we rented VHS tapes, CDs, and DVDs
---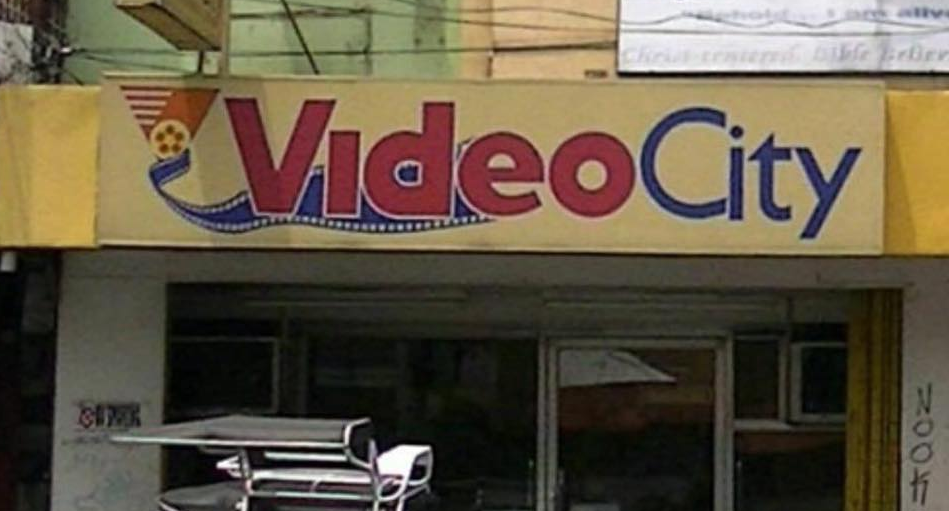 Image credit: Bata Noon, Tito at Tita Na Ngayon 
It's hard to imagine killing time at home without Netflix or YouTube, but there was once an era when we had to rely on buying or renting VHS tapes, VCDs, or DVDs at Video City outlets in order to watch films. If you were one of the OG fans of Friends, you probably rented VHS tapes of the series from a nearby Video City, and had to return the items before a set date so as not to pay a penalty fee. 
The rental store gradually had to close down through the years, as more and more video streaming sites popped up on the Internet. Though its branches were still open in the early 2010s, by 2015, The Philippine Star reported that Video City had closed its outlets down due to a lack of customers.
---
4. Gift Gate – kawaii items from Hello Kitty to My Melody
---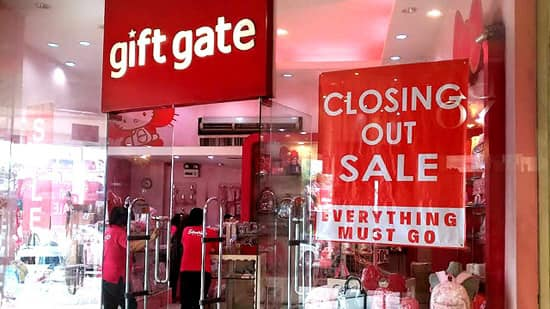 Image credit: Kashieca Cher 
When piso fares weren't yet a thing and traveling to Japan was not always easy on the wallet, we would ask our parents to buy us kawaii Sanrio products such as Hello Kitty, My Melody, and Little Twin Stars items at a Gift Gate branch. Gift Gate was a haven for most millennials as they had every product – from stuff toys to stationery items – inspired by our beloved Sanrio characters.
But as the Sanrio products gradually became more accessible, especially online, the store started facing tighter competition. They eventually had to bid goodbye in 2017, when they closed their branch in San Juan, which was also their first branch and the last branch to close down.
---
5. Tower Records – when collecting CDs was hyped
---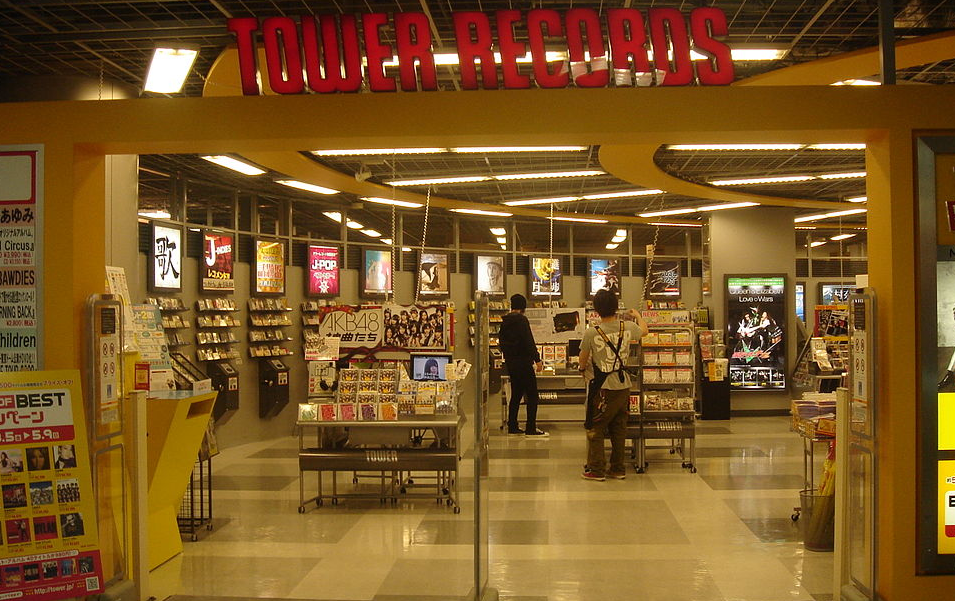 A Tower Records branch in Akihabara, Japan
Image credit: 正和 
Listening to the latest singles once wasn't as easy as using Spotify today, so 90s kids who loved music would visit a nearby Tower Records branch to collect cassette tapes or CDs instead. Founded in the US, Tower Records once had local branches at several Metro Manila malls such as Glorietta 3, Alabang Town Center, and Robinsons Place Manila.
These multi-level record stores housed various physical copies of music titles ranging from mainstream to classic. But sadly, as music became more accessible online, Tower Records filed for bankruptcy in 2004 and saw most of its stores closing globally, except in Japan, in the mid-2000s. 
Several branches are still open in Japan, if you want to relive the experience of browsing though the store's physical brick-and-mortar shops. Tower Records' website was also launched in 2020, and locally there are still some local record stores, such as Satchmi, that have their own physical branches.
---
6. Regina – little gift shop corner at Greenhills
---
Image credit: Regina Gift Shop 
Regina was once the little corner shop at Greenhills Shopping Center that had everything we needed in school, whether it was a stationery item, a costume for Halloween, or a gift item worthy of giving at a monito monita.
Always filled with surprises because of its seemingly endless products on display, it had even the most random but creative stuff imaginable – from cute stickers to dinnerware to wigs to trapper keepers. Opened in 1977, it closed down in 2020, 43 years after keeping our childhoods merry with all the cutest finds. 

---
7. Boom na Boom Carnival – fun rides from Vortex to Boomer
---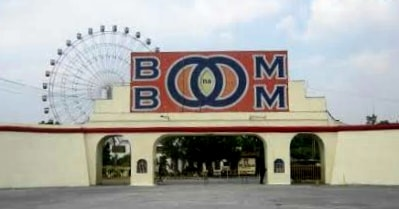 Image credit: Joseph Doms 
Pasay kids were spoiled with the fantasy and magic of carnivals during the 90s, as Boom na Boom Carnival, along with Star City, was one of the amusement parks we frequented in Roxas Boulevard. 
Opened in 1987, it had fun rides with funky names such as Vortex, Ghost Train, and Boomerang, and aside from these rides, it also featured odd statues such as a tiny dwarf or dwende encased in a glass jar which we grew up believing was real. But all the fun wouldn't last long, with the amusement park closing down in 1994.
---
8. Fiesta Carnival – indoor carnival in Cubao
---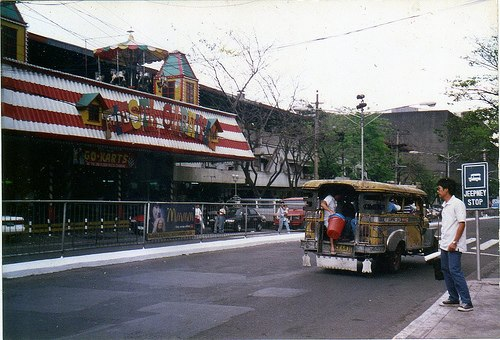 Image credit: Metro Manila 
QC kids would fondly remember their childhood days spent inside the indoor amusement park Fiesta Carnival at the Araneta Center Complex in Cubao. The park once housed classic train rides, mini roller coasters, and classic arcade games such as ring tosses. But like Boom na Boom, it gradually lost its magic. 
Opened in 1971, the carnival lasted until 2004. During its final years, it was converted into an outdoor carnival park across from SM Cubao, but the outdoor park didn't have the same appeal as the indoor park.
---
9. Rosie's Diner – neon-lit restaurant in Ermita
---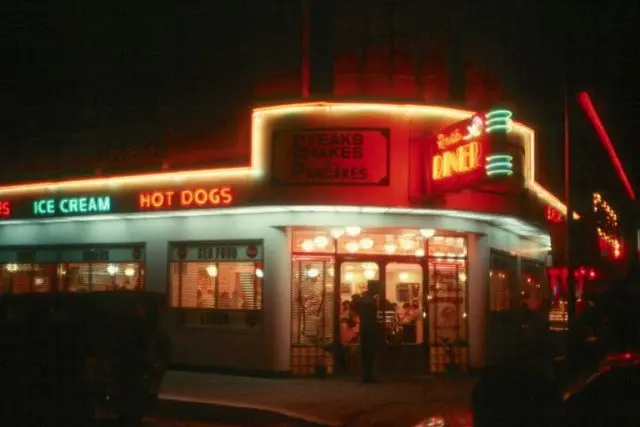 Image credit: Old Metro Manila

A neon-lit restaurant, Rosie's Diner in Ermita, Manila was where Lasallians, Kulasa, Paulinians, and kids from surrounding schools would stop by to enjoy US-style diner food. The '50s-style diner had every comfort food from milkshakes to bite-sized burgers to taco salads in edible taco shell bowls to complement good conversations. You could even get cherry-flavored Coke there.
In the early 1990s, the diner was moved to Pampanga, but it closed down after its popularity faded after that. L.A. Cafe now stands at the diner's former site in Ermita.
---
10. Uniwide Coastal Mall – go-to mall for bargain and grocery shopping
---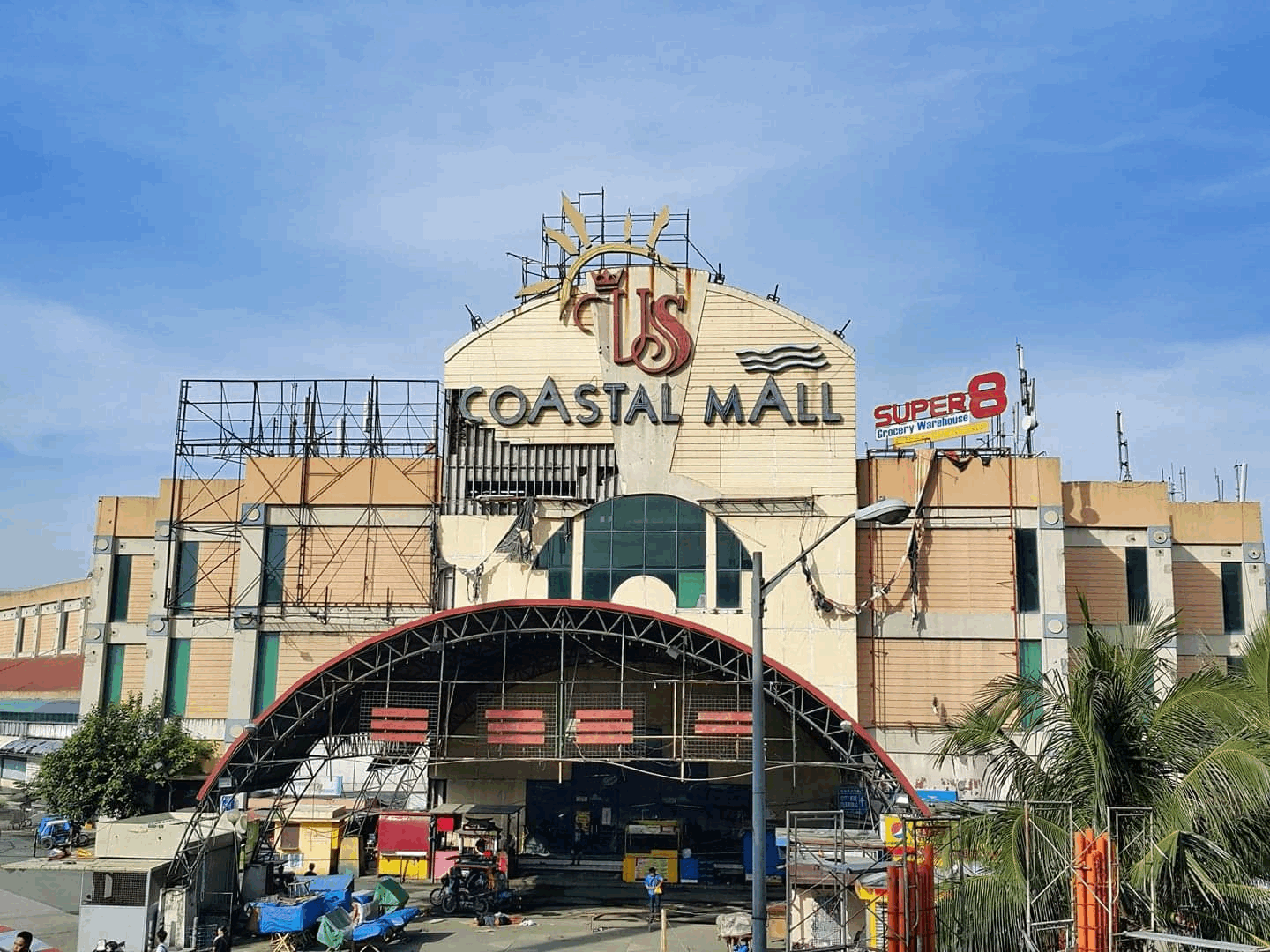 Image credit: Parañaque City Public Library

When SM Mall of Asia (MOA) wasn't yet around, Uniwide Coastal Mall reigned over the south of Metro Manila along with Harrison Plaza. It was one of the first malls in the country and was our parents' go-to mall back then for bargain and grocery shopping, because a variety of products were sold there in bulk. 
The mall was at 90% operation when it saw its peak in the mid-1990s, but its heyday didn't last long due to the 1997 Asian financial crisis. Since then, its appeal slowly faded as more and more shopping malls, such as MOA, competed for shoppers' attention in the area, and after a series of legal battles, a court ordered it to close in 2014. 
Today, the mall's building serves as a transport terminal for public utility vehicles from Batangas and Cavite. 
---
Places in Manila that aren't around anymore
---
These nostalgic places were with us when things were new and we were beginning to explore our cities, but they are no longer around with us any more. But as they say, what truly matters is how we remember people, places, and things that once matter to us.
Let's continue to support our local businesses while we still can:

---
Cover image adapted from (clockwise from top left): @jonna_bee, Ortigas Online, Parañaque City Public Library, Bata Noon, Tito at Tita Na Ngayon 
Enjoying The Smart Local Philippines? Follow us on Facebook, Twitter, Telegram, and Instagram for more like this.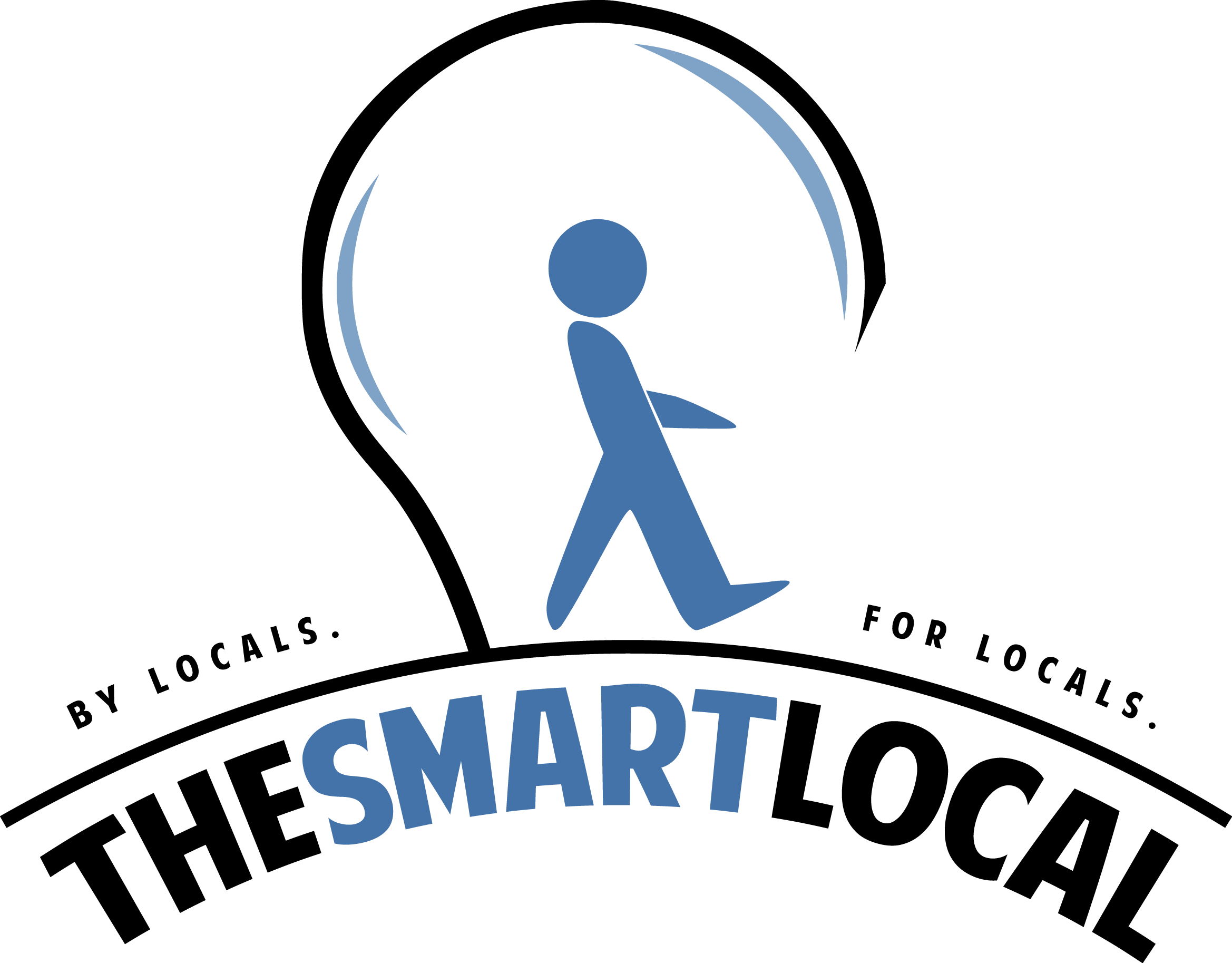 Drop us your email so you won't miss the latest news.