Chinese dining spots for gatherings or Chinese New Year
---
East Asians and Southeast Asians with Chinese heritage celebrate Lunar New Year – better known in the Philippines as Chinese New Year – in late January or February each year. As with many other celebrations, it largely involves food.
For Filipinos who wish to partake in this celebration or Chinoys who want to try something other than their go-to restaurant, here's a list of highly recommended Chinese restaurants in Metro Manila you can visit not only on CNY but all year round.
---
1. Uno Seafood Wharf Palace – Chinese dishes made with fresh seafood
---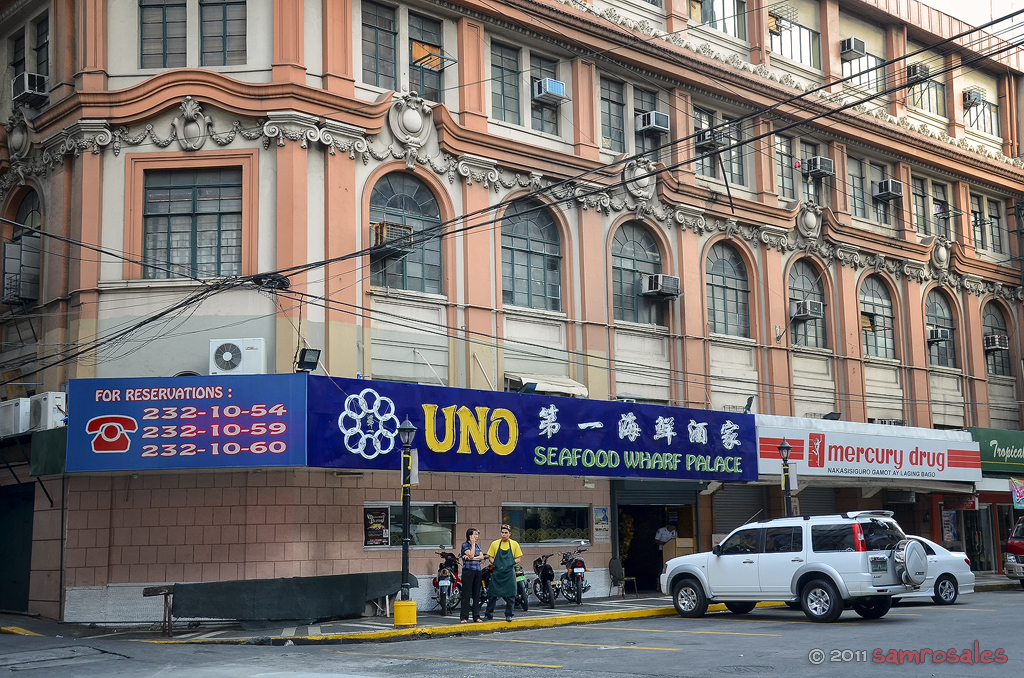 Image credit: Samuel Rosales
Uno Seafood Wharf Palace is a well-known Chinese restaurant right within Chinatown in Binondo, Manila.
As its name suggests, they're best for seafood dishes. Inside, you'll see tanks of fish and other crustaceans which ensures the freshness of their ingredients.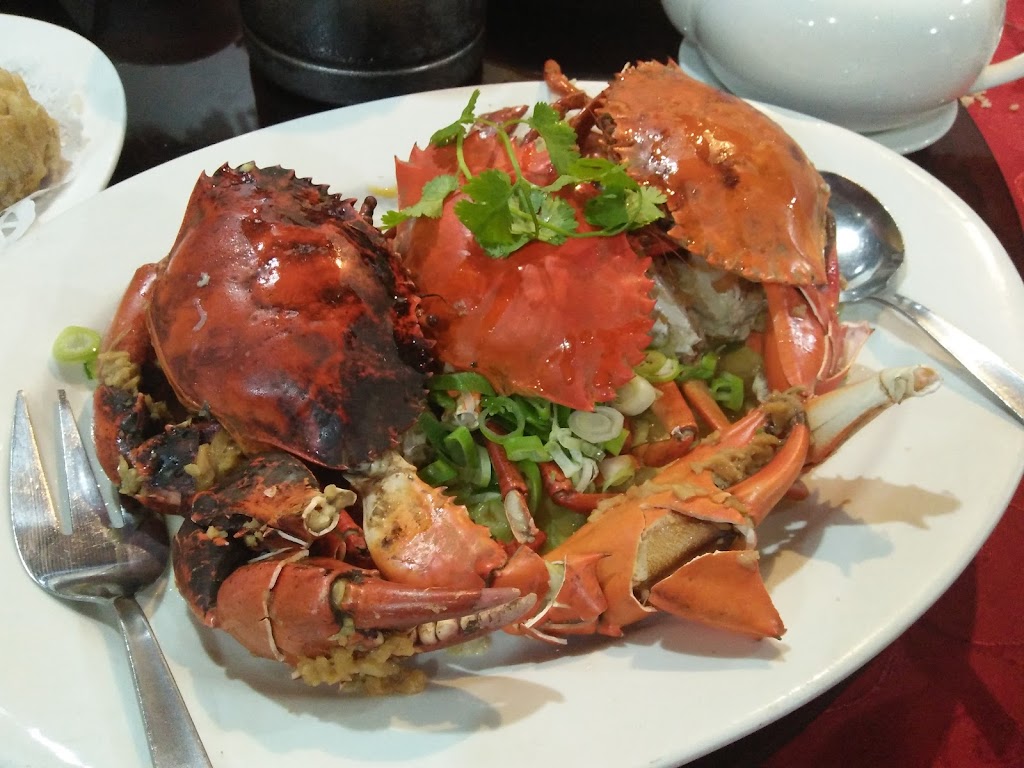 Steamed crabs with garlic sauce
Image credit: Patrick Unson
You'll especially love this Chinese seafood restaurant if you love shrimp, as they cook these in a variety of ways – steamed, sauteed, fried, and baked. The restaurant also serves seafood noodles for long life.
Address: 270 Escolta Street, Binondo, Manila, Metro Manila
Opening hours: 10AM-11PM, Daily
Telephone: (02) 232 1054
Uno Seafood Wharf Palace's Facebook
---
2. President Grand Palace – Cantonese meat dishes
---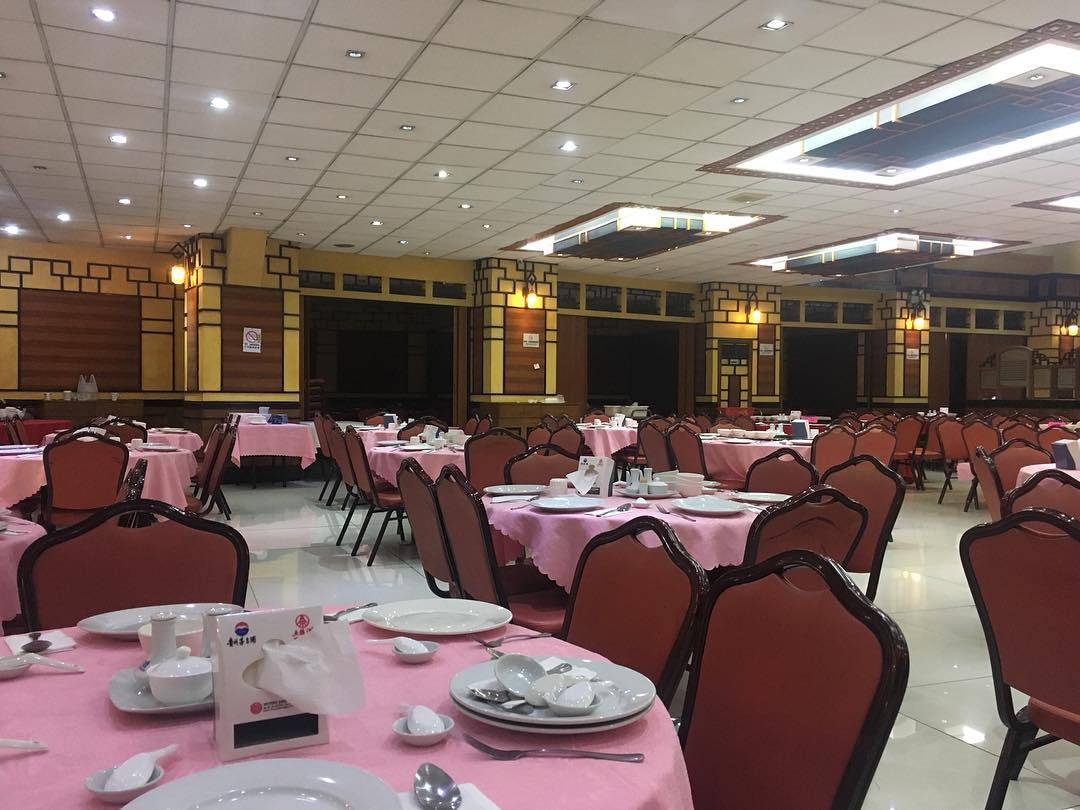 Image credit: @buttercat.22
President Grand Palace has served Cantonese dishes in Binondo Chinatown for over 40 years. The Chinese restaurant serves roast suckling pig that's just enough for a big family, perfect for your Chinese New Year celebration with the fam.
If you're dining with fewer than five people, they have smaller roast protein options such as roast Hainanese chicken, Peking duck, and lechon Macau, which is crispy, boneless pork belly with Chinese flavors.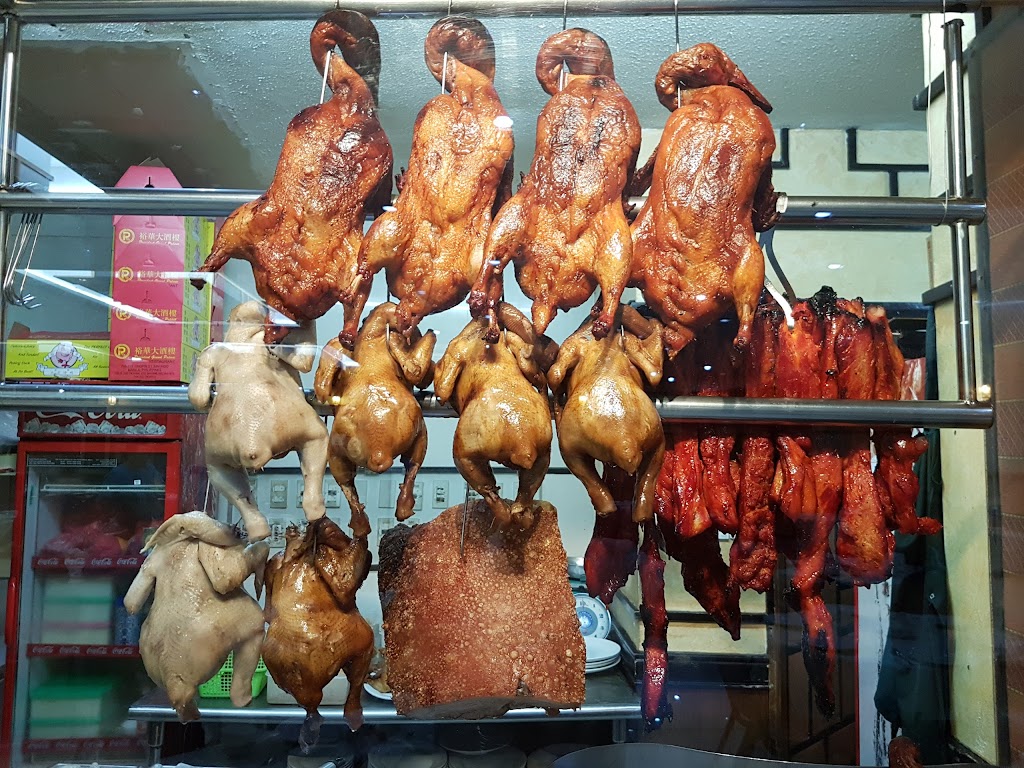 Hainanese chicken, Peking duck, and lechon Macau
Image credit: Ed Qua Hiansen
You can also have their dishes for takeaway or order these on GrabFood if you wish to avoid the crowd.
Address: 746-750 Ongpin Street, Binondo, Manila, Metro Manila
Opening hours: 8AM-10PM, Daily
Telephone: (02) 8244 5886 | 0916 391 3505
President Grand Palace's Facebook
---
3. Gloria Maris – variety of Chinese noodles
---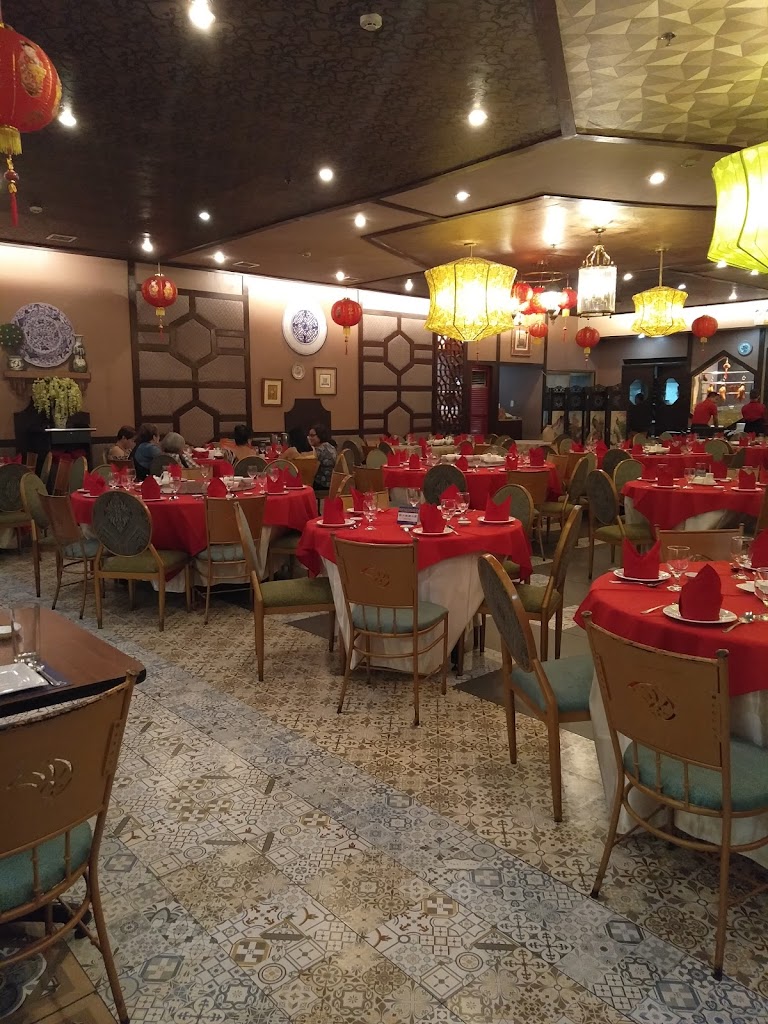 Gloria Maris Alabang
Image credit: Alexander Lao
If long life is your main wish for the lunar new year, the Chinese restaurant Gloria Maris has an expansive menu of noodles – from stir-fried noodles, fried noodles, to noodle soups.
Their beef hofan is especially a must-try. It has flat rice noodles that are not common in Filipino noodle dishes, thinly sliced beef, and bean sprouts.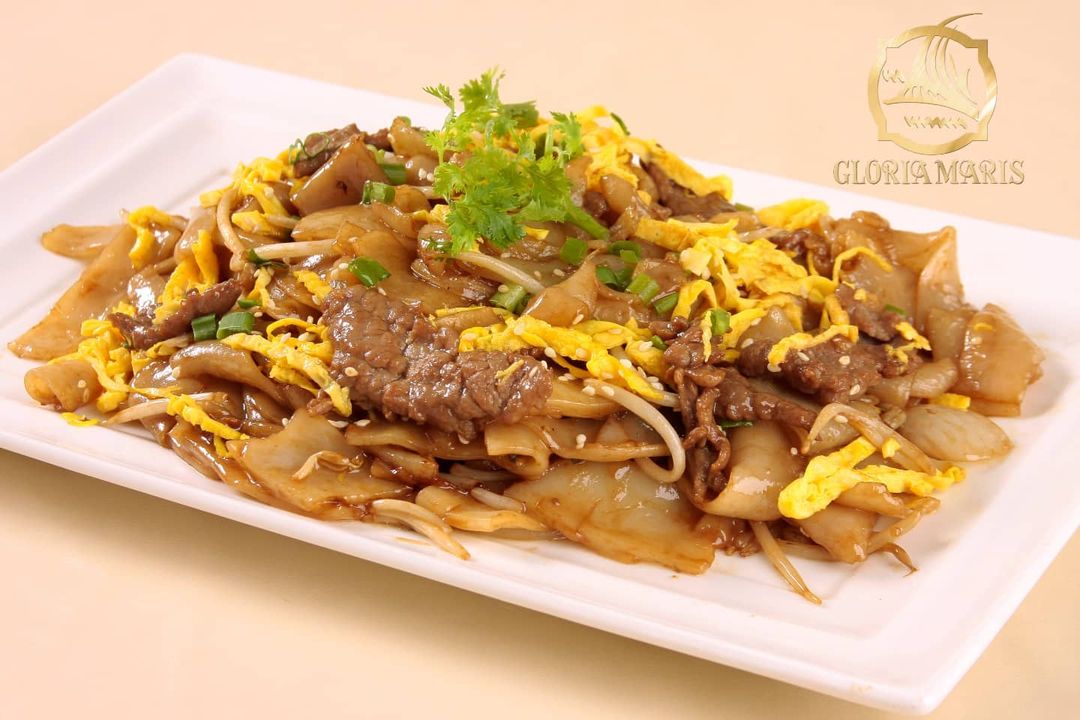 Beef hofan
Image credit: @gloriamarisgatewaymall
Gloria Maris' Gateway and Eastwood locations are open for dine-in while their Greenhills branch is only open for takeout and pick up if you want to celebrate Chinese New Year at home. You can also order tikoy (rice cake) from their Gateway or Eastwood branches so the family sticks together in 2022.
This Chinese restaurant also has other branches around the metro besides their Greenhills, Gateway, and Eastwood locations, including one in Alabang.
---
4. Tao Yuan Restaurant – Chinese flavors infused with Southeast Asian tastes
---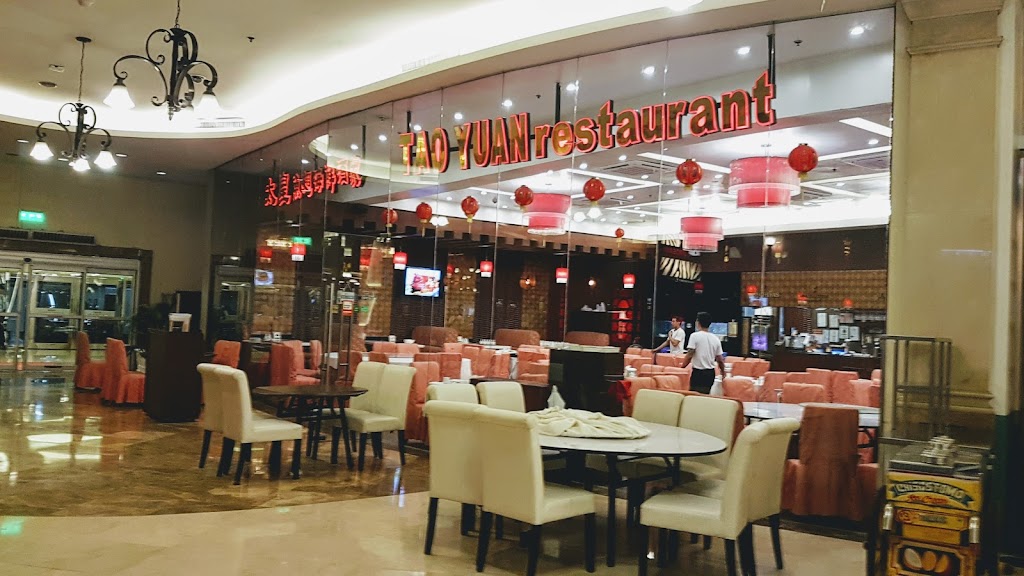 Image credit: Edison Sy
A Singaporean restaurant, Tao Yuan Restaurant's recipes combine Chinese and Southeast Asian flavors. It serves chilli crab, one of the popular dishes from Singapore.
At the same time, you can also try Sichuan Chinese flavors such as the numbing mala hotpot and time-tested Cantonese recipes such as steamed lapu-lapu (grouper) and char siu (barbecued pork) at the restaurant.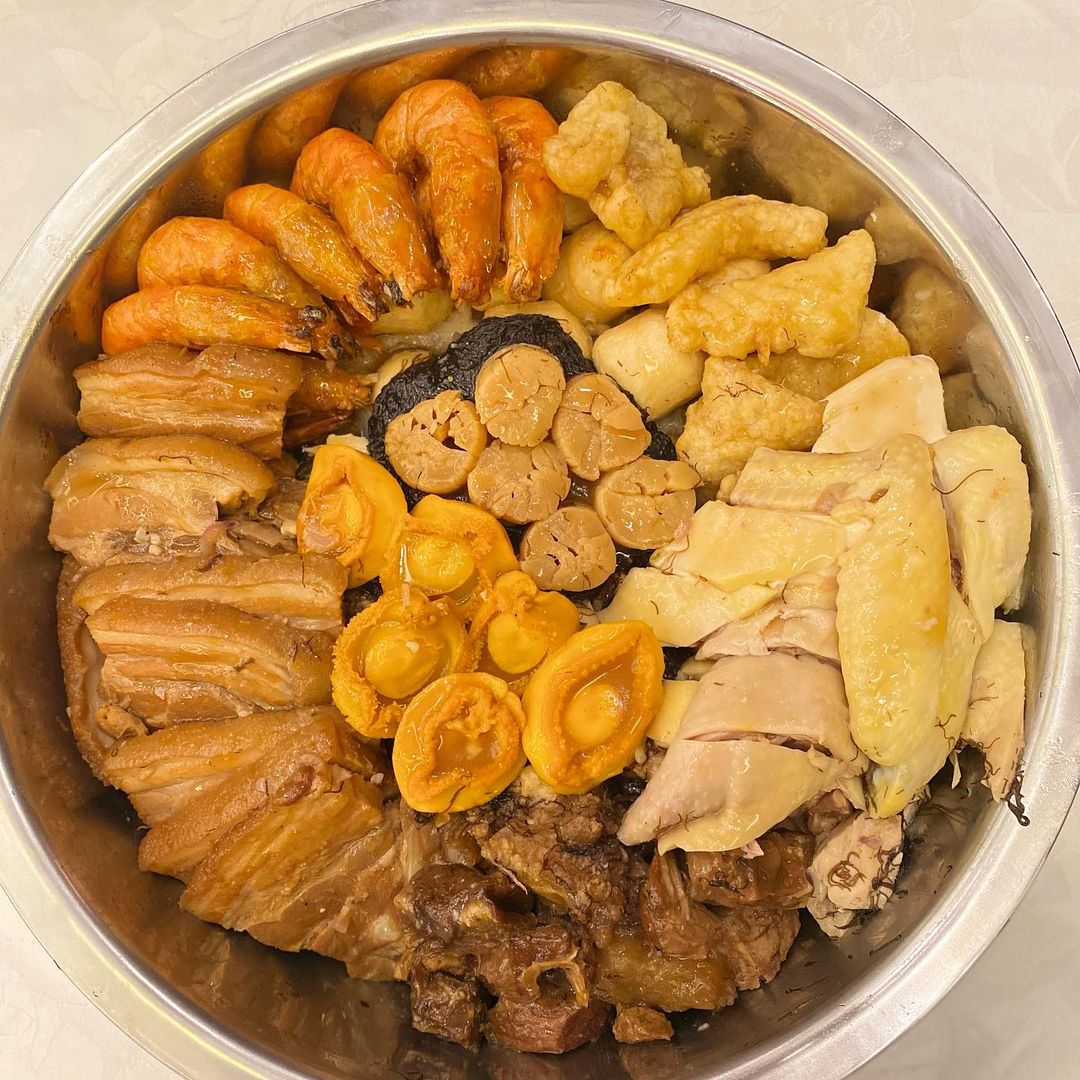 Poon choi
Image credit: @taoyuanrestaurantmanila
For Chinese New Year, the Chinese festival meal poon choi which has abalone, scallops, king prawns, and lechon Macau will be on promo from 28th January to 3rd February.
Tao Yuan's offerings are also available for takeout and delivery for those who wish to enjoy them at home.
Address: FNB 2, 2nd Floor, Newport Mall, Resorts World Manila, Newport Boulevard, Pasay City, Metro Manila
Opening hours: Tue–Sat 11AM-9PM | Sun–Mon 10PM-9PM
Telephone:(02) 8659 3321
Tao Yuan Restaurant's Facebook | Instagram
---
5. Tim Ho Wan – wallet-friendly Michelin-starred Chinese restaurant
---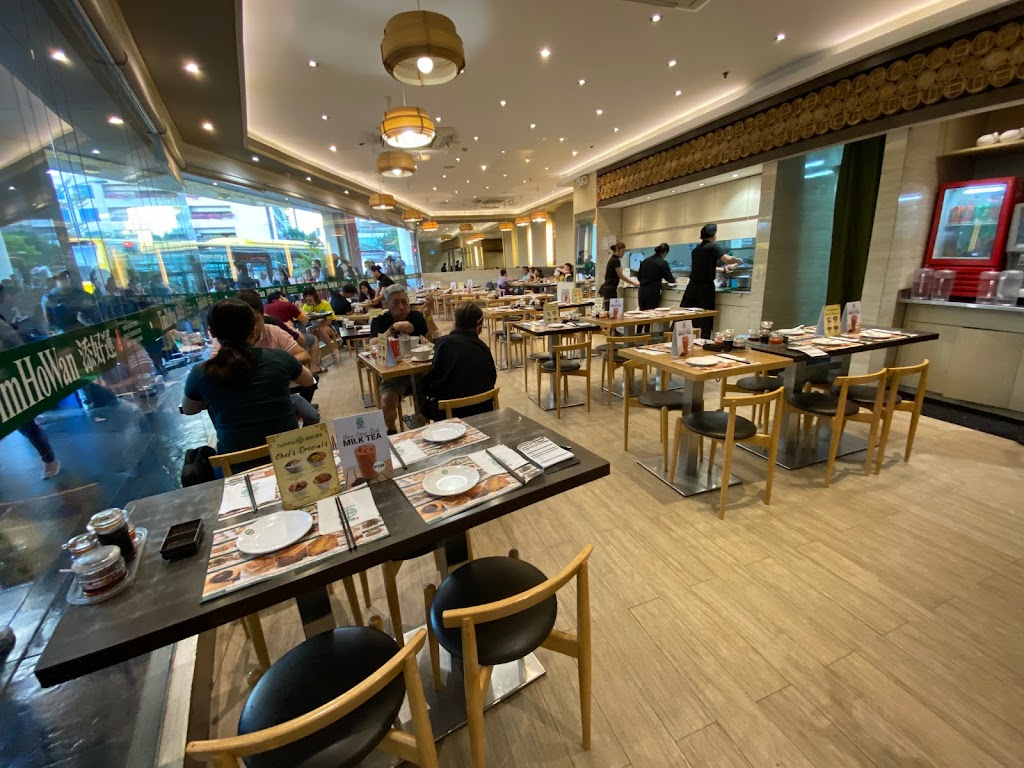 Tim Ho Wan Glorietta 3
Image credit: Kenn Pogi
Tim Ho Wan is a Michelin one-star restaurant from Hong Kong and one of the cheapest ones you can find in the world.
Some of the food you should try from this highly acclaimed restaurant are their hakaw (shrimp dumplings), barbecue pork buns, and tofu with pork floss. For Chinese New Year, you can also order radish cake for good fortune.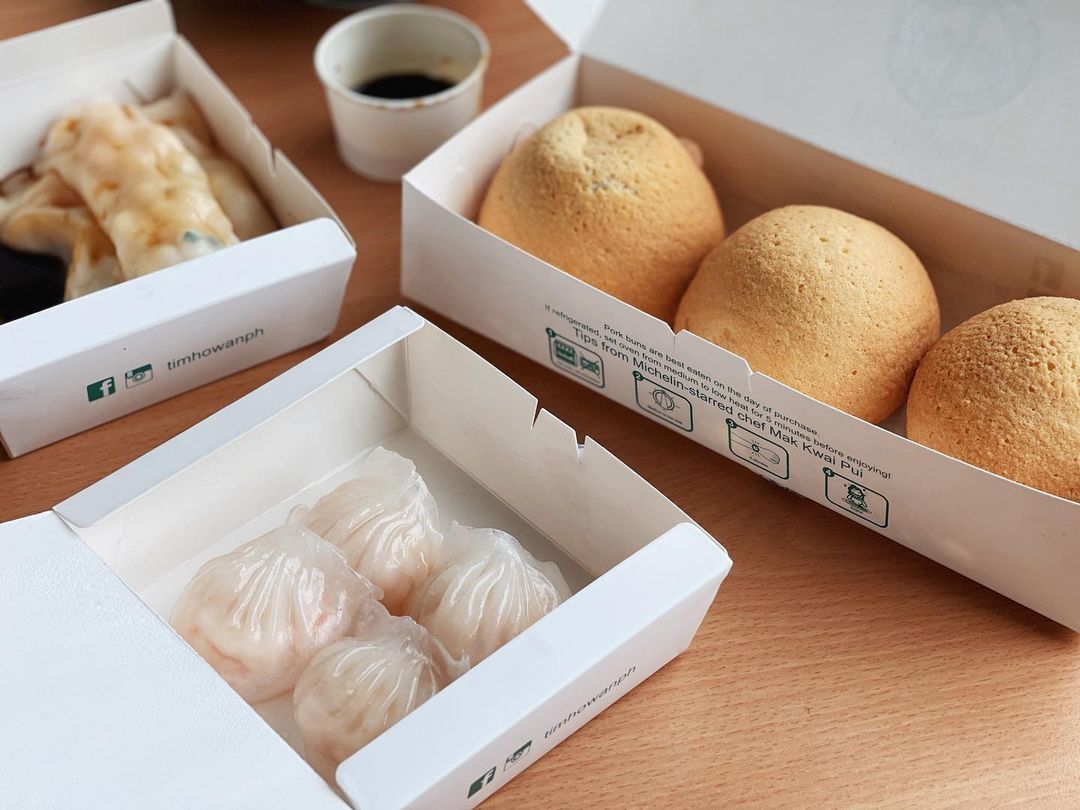 Hakaw and barbecue pork bun
Image credit: @carlacarlaaaa
Tim Ho Wan has several branches in Metro Manila so you can conveniently find a branch near you. You can also order takeout or have their food delivered via foodpanda or GrabFood.
Tim Ho Wan's Facebook | Instagram | Website
---
6. Man Ho – offers traditional Chinese celebration food for CNY
---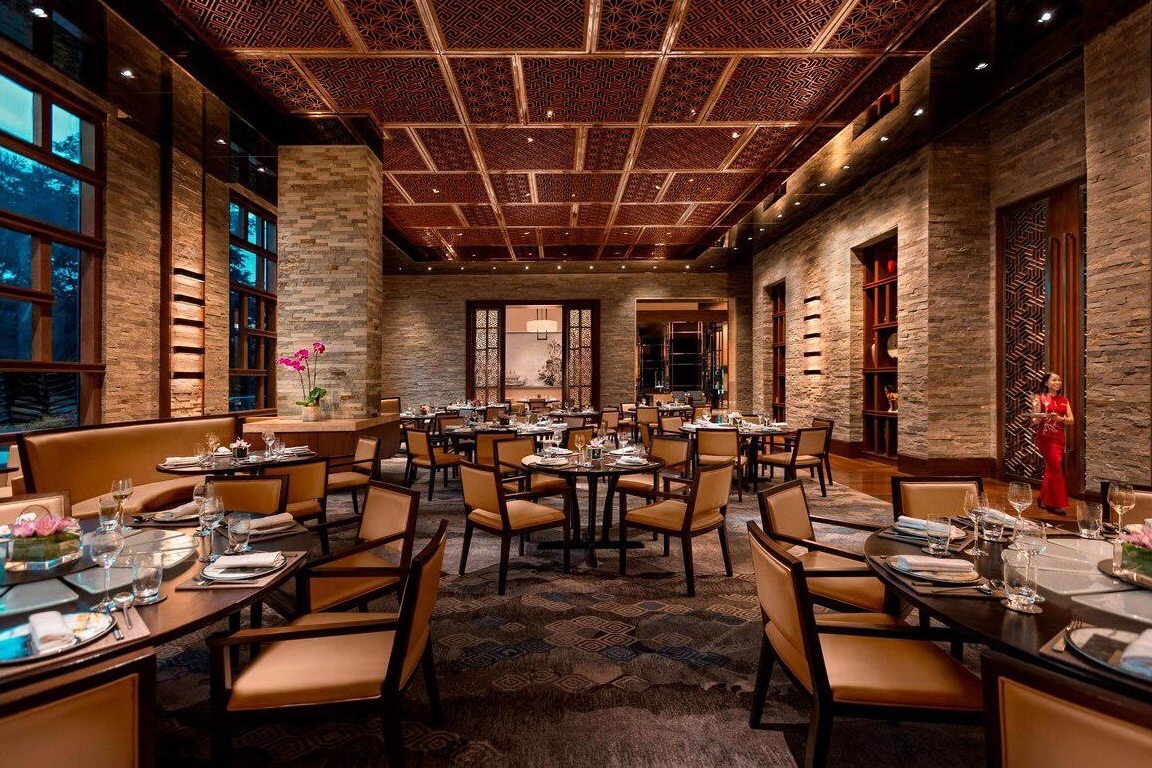 Image adapted from: Man Ho
Man Ho in Marriott Hotel has special menu items for Chinese New Year. These include traditional Chinese celebration food such as Lo Hei.
Their dish named Lo Hei is yu sheng, a raw fish salad with each ingredient representative of new year's wishes, such as happiness, good health, and wealth. Before being eaten, this dish is tossed with chopsticks as high as possible, a festivity called lo hei that this dish is named after, while each person on the table says their wishes.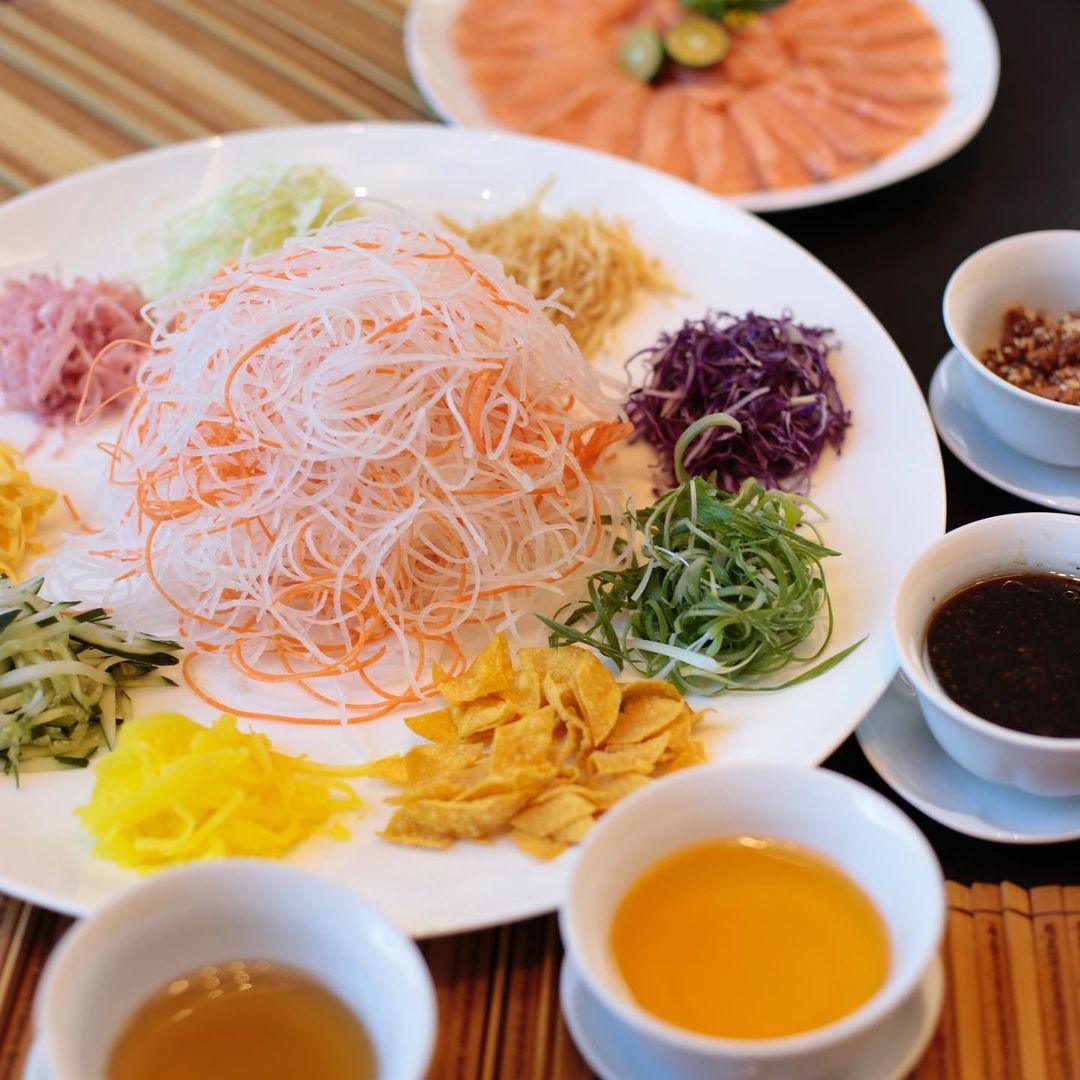 Lo Hei
Image credit: @manilamarriott
Man Ho also offers a special, colorful tikoy (rice cake) gift set you can enjoy in the restaurant or for takeout or delivery. This delicacy is only available until 1st February.
This Chinese restaurant is the ideal place to go for Chinese New Year if you want an elevated dining experience, located at the Marriott Hotel.
Address: Mariott Hotel, 2 Resort Drive, Pasay, Metro Manila
Opening hours: 10AM-7PM, Daily
Telephone: (02) 7902 9818
Manila Marriott's Instagram | Website
---
7. Red Lantern – aesthetically pleasing dim sum buffet
---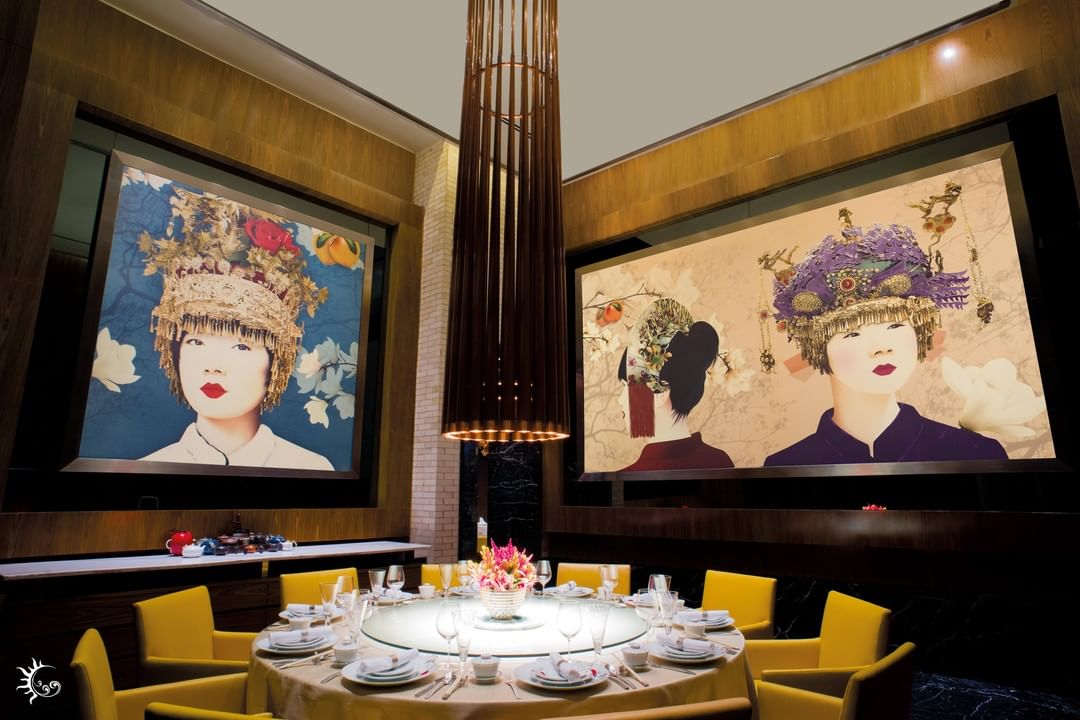 Image credit: @solaireresort
For a dining experience that will introduce you to Cantonese and Shanghainese flavors, Red Lantern is the perfect Chinese restaurant to visit on Chinese New Year.
Their dim sum buffet doesn't only open the tastebuds to new flavors, but is also a feast for the eyes with each item beautifully crafted by their chefs.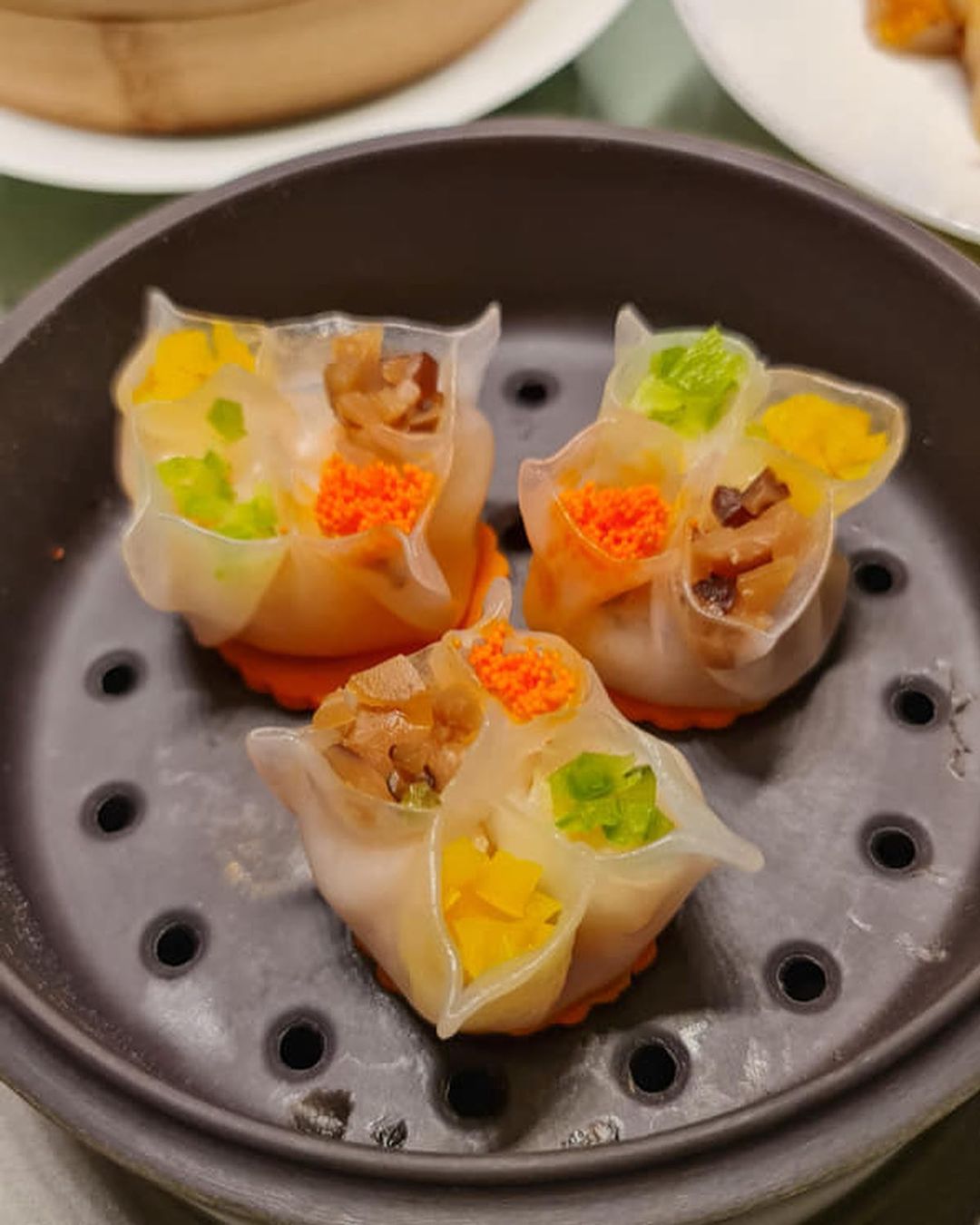 Dumplings from Red Lantern's dim sum buffet menu
Image credit: @solaireresort
For a complete lunar new year celebration experience, the restaurant will also have Chinese New Year delicacies such as poon choi on their regular menu.
Address: Solaire Resort & Casino, Tambo Entertainment City, 1 Aseana Ave, Tambo, Parañaque, Metro Manila
Opening hours: Mon–Thurs 11AM-11PM | Fri–Sun 11AM-12PM
Telephone: (02) 8888 8888
---
Enjoy traditional Chinese dishes for a prosperous year
---
Whether you subscribe to Chinese superstitions or not, having a meal with your loved ones at one of these Chinese restaurants in Metro Manila is an enjoyable way to spend the upcoming Chinese New Year holiday.
If you're busy on 1st February, you can still join the festivities until the 15th as the event is traditionally celebrated for two weeks.
Also check out:
---
Cover image adapted from: @taoyuanrestaurantmanila and @manilamarriott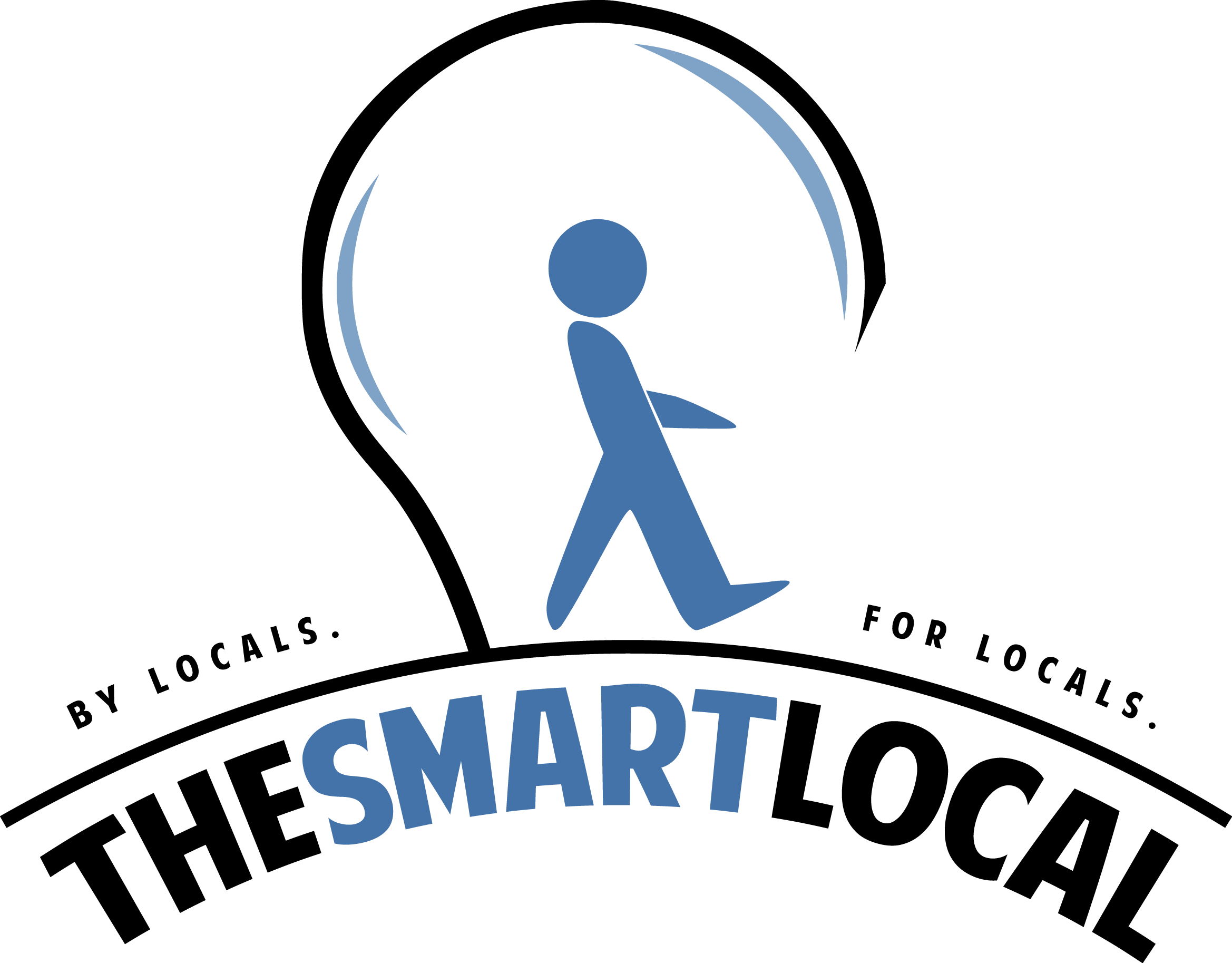 Drop us your email so you won't miss the latest news.