Drop by Funnside Ningnangan for shrimp and crab dishes
---
For Filipino families who are on the lookout for the next seafood spot to visit for gatherings or a simple weekend food trip, try out Funnside Ningnangan.
With the restaurant having 16 locations, you'll surely find a branch conveniently near whether you're in Metro Manila, Pampanga, Bulacan, Cavite, Laguna, or Bataan.
---
Funnside Ningnangan lets you pick what they cook
---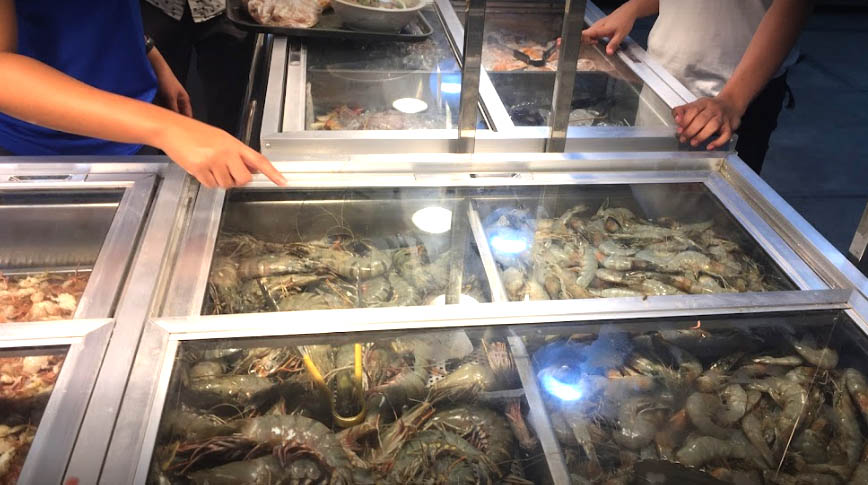 Fresh seafood display
Image credit: Jdb22
The fun thing about dining at this restaurant is that you get to personally pick the seafood or meat that they will cook for you. You'll notice if you visit any branch, there's always a mini wet market set-up near the kitchen and grilling station, which is where you'll see all the fresh shrimp, crab, fish, squid, pork, chicken, and beef you can choose from.
After choosing what you want, you'll place them on a tray and have them weighed because you have to pay per gram/kilo, just like how you would in real markets. They will then ask you what dish to cook using your meat selection.
---
Funnside Ningnangan's bestsellers
---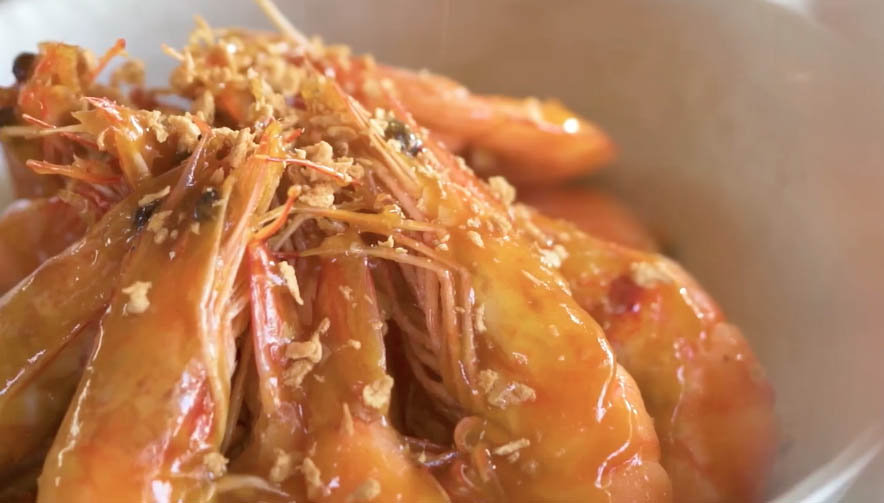 Garlic-butter shrimp
Image credit: Funnside Ningnangan
Ningnangan is actually a Kapampangan word that means "to grill." So, it's only fitting that they serve really good grilled dishes such as pork barbecue skewers, stuffed squid, stuffed bangus, and mussels.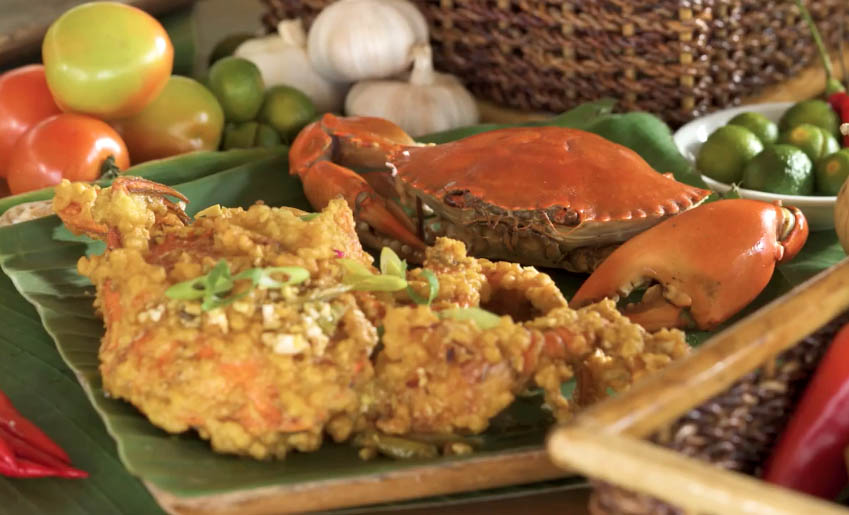 Fried crab
Image credit: Funnside Ningnangan
A lot of the regulars also swear by their garlic buttered shrimp and crabs. Still, you could get staple Filipino dishes, including sinigang, nilaga, and bulalo.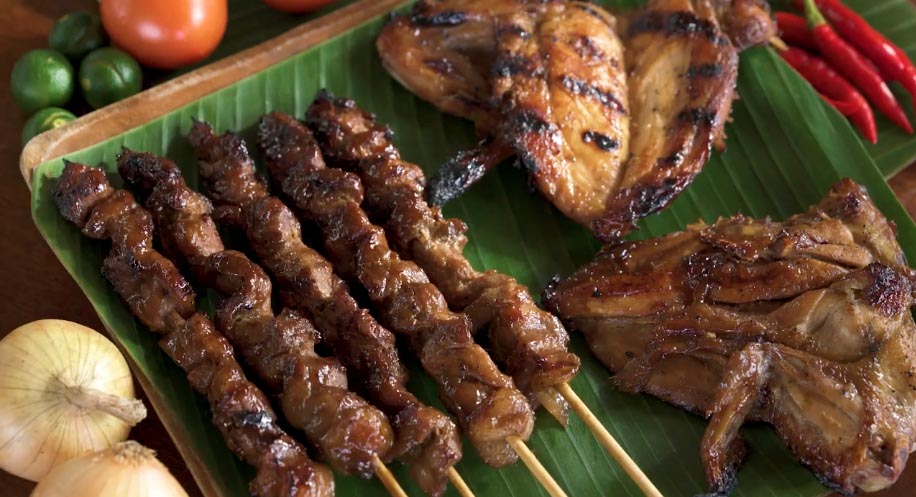 Chicken and pork bbq skewers
Image credit: Funnside Ningnangan
Expect to wait around 30-40 minutes for the food to arrive since everything is cooked from scratch, proving you'll be getting every dish right off the grill or stove.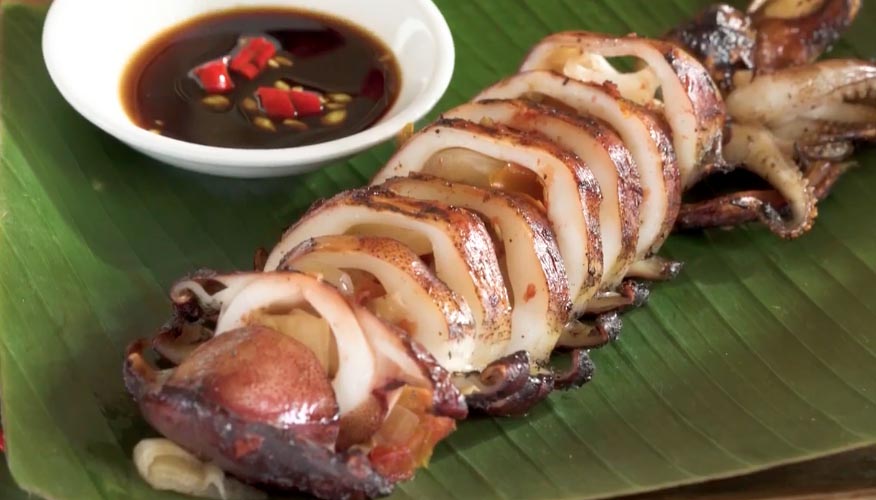 Grilled stuffed squid
Image credit: Funnside Ningnangan
---
Alfresco dining in huts and bamboo cottages
---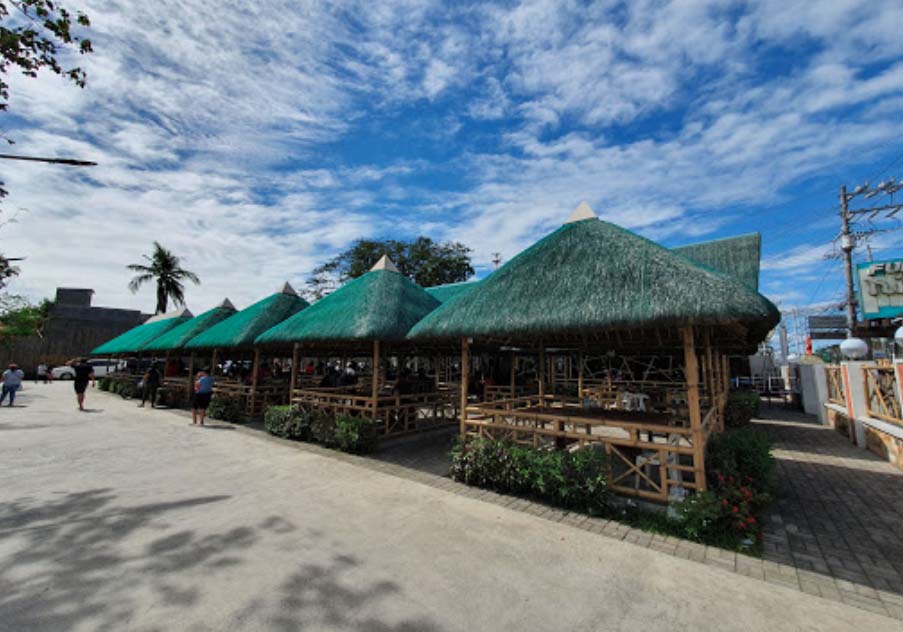 Funnside Ningnangan – Marilao Branch
Image credit: Charlie Ting
Aside from the fresh seafood and meat selection upfront, the open-air space, natural bamboo, and nipa structures inside the premises of Funnside Ningnangan will remind you of simple provincial celebrations – which also adds up to the whole old-school 'paluto' restaurant theme.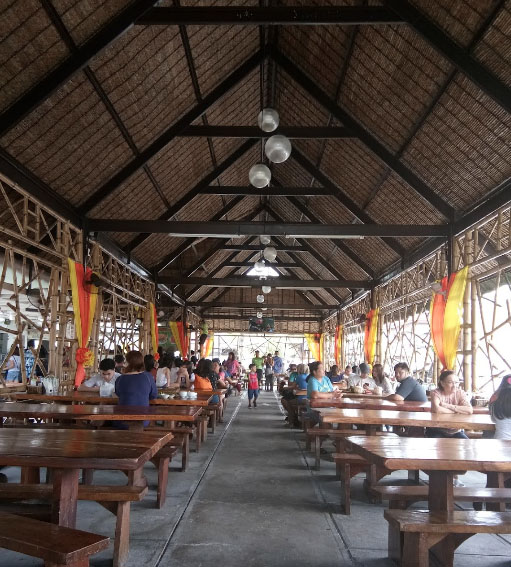 Inside Funnside Ningnangan's big hall
Image credit: Charlene Agati
They also have tables and cabanas that cater to every type of foodie. Whether you're dining alone or celebrating with a dozen of your family and friends, you won't feel cramped since the entire location is spacious.
---
Enjoy Funnside Ningnangan's fresh Filipino 'paluto' meals
---
Eating outside with family and friends is always an experience that we welcome, especially if it's over good food. So next time you crave fresh seafood and homey dishes, drive out to one of Funnside Ningnangan's 16 locations.
Addresses:
Caloocan Branch
Malaria Rd, Barangay 185, Caloocan
Laguna Branch
Manila S Rd, Biñan, Laguna
Bataan Branch
Sta. Isabel, Dinalupihan, Bataan
Bulacan Branches
Marilao – MacArthur Highway, Marilao, Bulacan
Guiginto – MacArthur Highway, Guiguinto, Bulacan
Pulilan – Doña Remedios Trinidad Highway, Pulilan, Bulacan
Sta. Maria – Gov Fortunato Halili Ave, Bagbaguin, Santa Maria, Bulacan
Pampanga Branches
San Matias – MacArthur Highway, Sto Tomas, Pampanga
Apalit – Apalit-Macabebe-Santol Rd, Apalit, Pampanga
Angeles – Aniceto Gueco St, Angeles, Pampanga
Mexico – JASA Rd, Brgy. Lagundi, Mexico, Pampanga
San Fernando – MacArthur Highway, San Fernando, Pampanga
Guagua –  Jose Abad Santos Ave, Guagua, Pampanga
Cavite Branches
Bacoor – Lot 4651-B-1-C-2, Molino Blvd, Bacoor, Cavite
Kawit – EPZA Diversion Rd, Kawit, Cavite
Silang – Brgy. Tubuan II, Aguinaldo Highway, Silang, Cavite
Opening hours: 10AM-11PM, Daily
Funnside Ningnangan's Facebook
Check out these other Filipino food spots:
---
Cover image adapted from: Jay-R Dolot, Funnside Ningnangan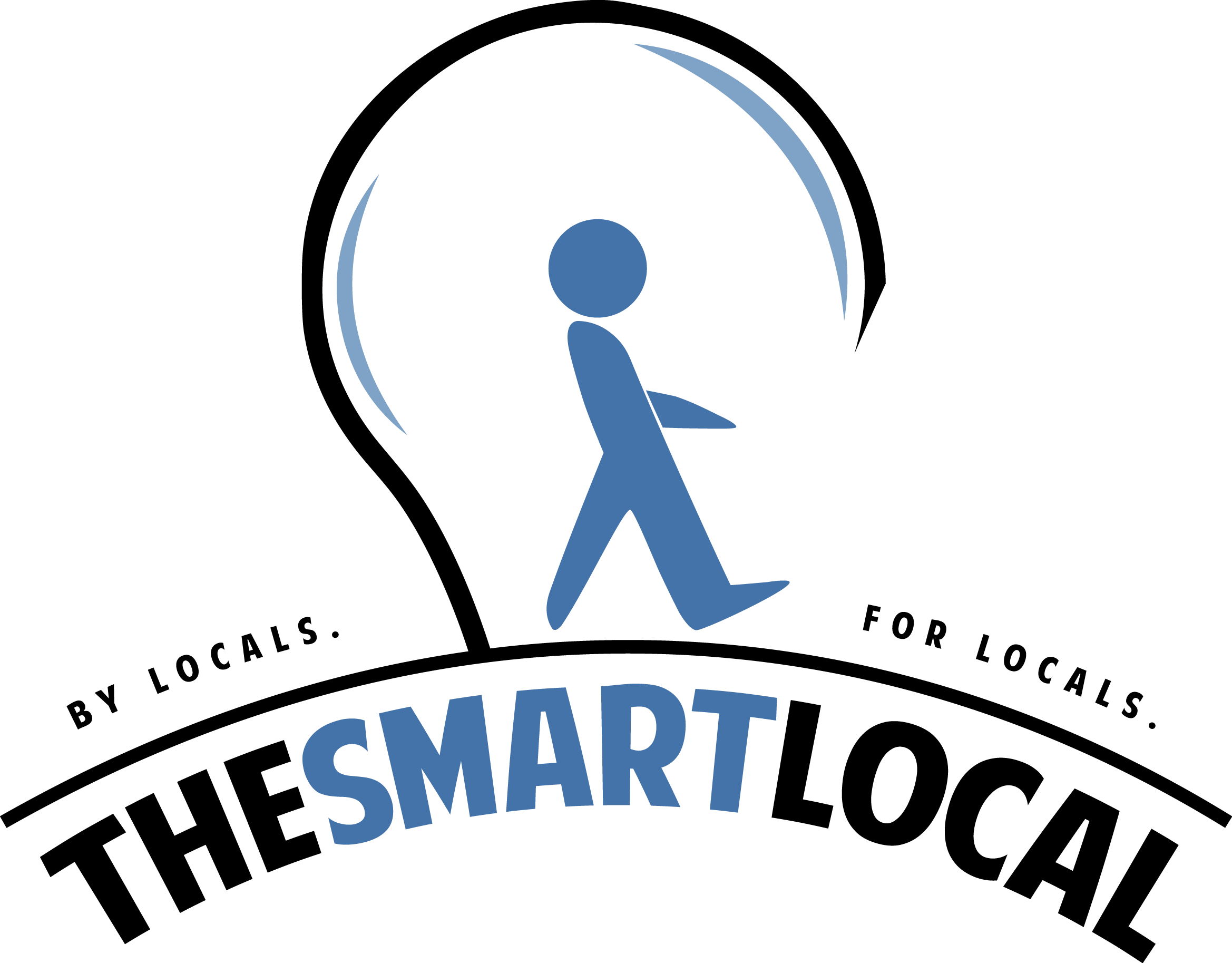 Drop us your email so you won't miss the latest news.