Heirloom Spanish dishes in an American heritage home
---
If you're craving new food experiences, Craft 1945 in Baguio City is a must-visit. The restaurant is located in a two-story American-style heritage house in Outlook Drive which adds to its charm.
However, the food place's location isn't the restaurant's main appeal. A collaboration between Baguio Craft Brewery and the previous Metro Manila-based Spanish restaurant Casa Marcos, they serve local and imported craft beer and Spanish dishes based on the restaurant's recipes from 1945.
---
Spanish recipes from 1945
---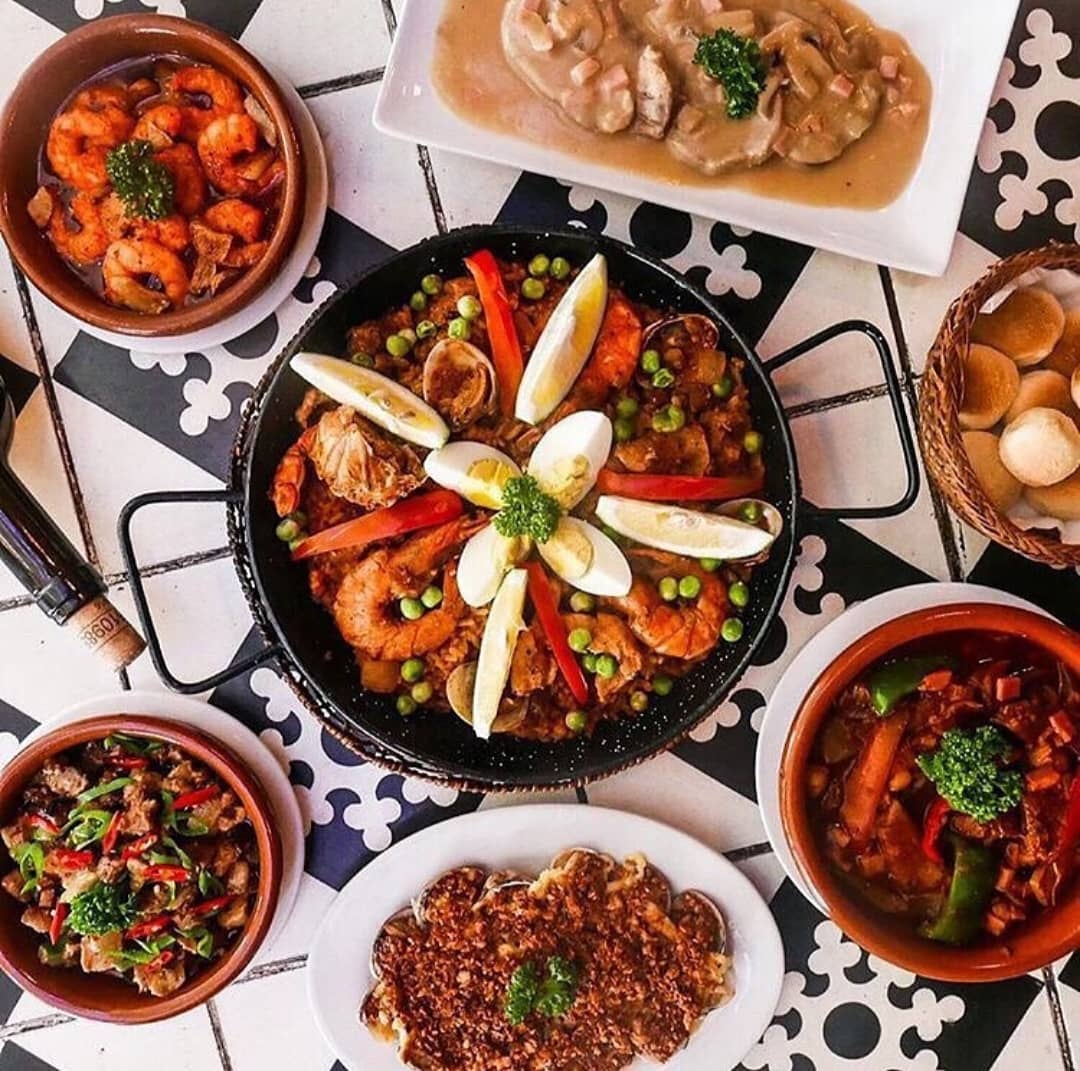 Paella and various other dishes from the restaurant
Image credit: @craft.1945
The restaurant's name came from the brewery and 1945, the year Casa Marcos was launched – by Marcos de Guisasola, a Spanish jai alai player in the Philippines whose love for cooking led him to open a restaurant.
The original Casa Marcos closed in 2000 but was revived in 2008 when the Guisasola family passed the restaurant's ownership to restaurateur Kevin Khoe. Unfortunately, the Metro Manila restaurant had to close its doors again sometime in the late 2010s. Finally, in February 2019, Craft 1945 opened in Baguio, taking Casa Marcos' heirloom Spanish recipes.
Today, Craft 1945 is best-known for its variety of paellas, including paella Valenciana, paella con saffron, paella negra, and paella marinara. There's also paella aligue, paella with a generous amount of seafood cooked with crab fat, which costs P620 (~USD12.40).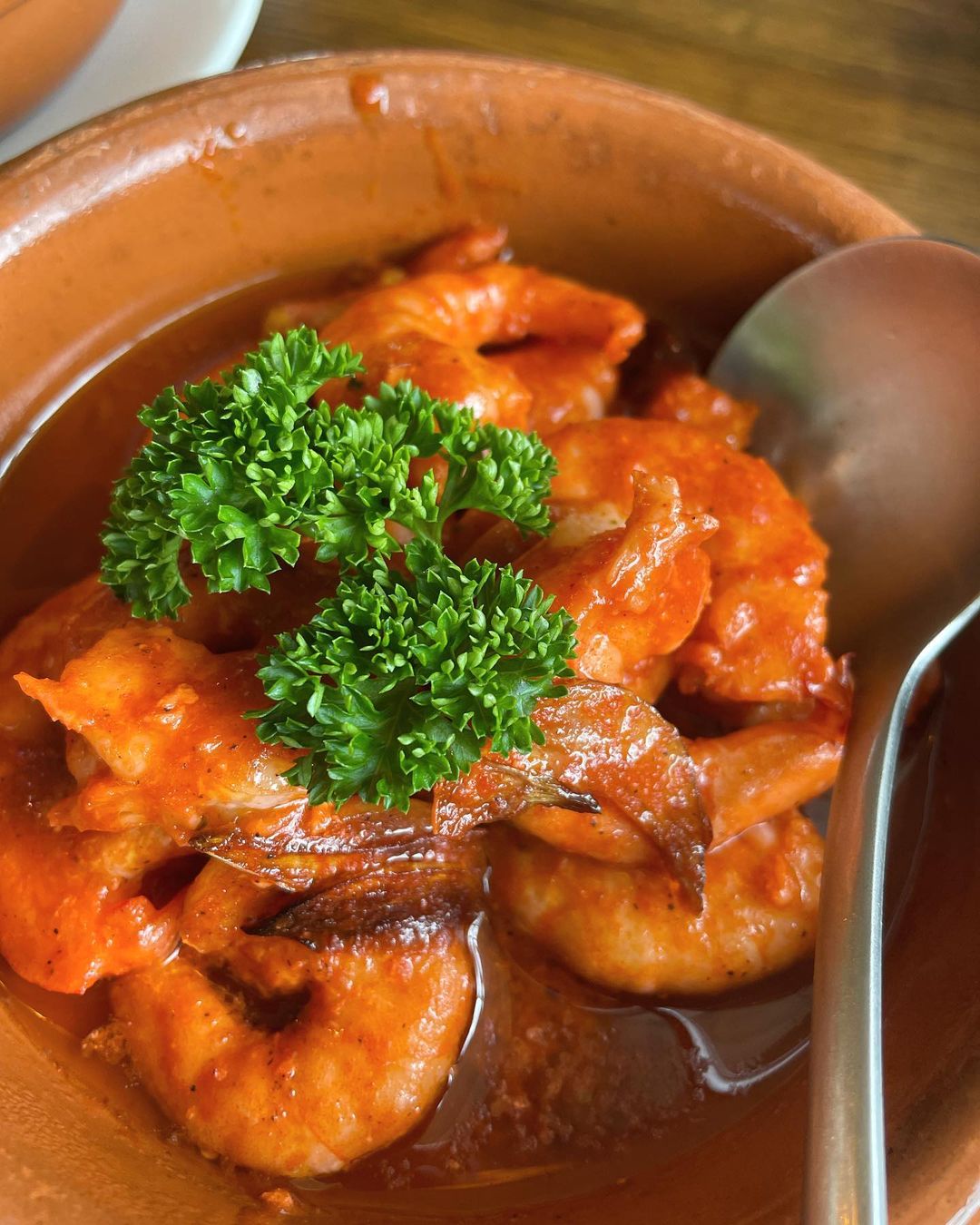 Craft 1945's gambas
Image credit: @pinesandshells
The restaurant also serves a wide variety of tapas or appetizers. There are 3 types of gambas – juicy, sauteed shrimps – for P345-400 (~USD6.90 to USD8.00). Also on offer are Filipino-Spanish fusion dishes such as Spanish sisig – liempo (grilled pork belly), chorizo (Spanish sausage), pork ears with onions – for P335 (~USD6.70).
Craft 1945 also serves many other Spanish dishes, including callos, slow-cooked ox tripe and face with chorizo and garbanzos (chickpeas) cooked in tomato sauce, and lengua Sevillana, tender ox tongue in smooth and creamy mushroom sauce.
---
Craft beers from Baguio Craft Brewery
---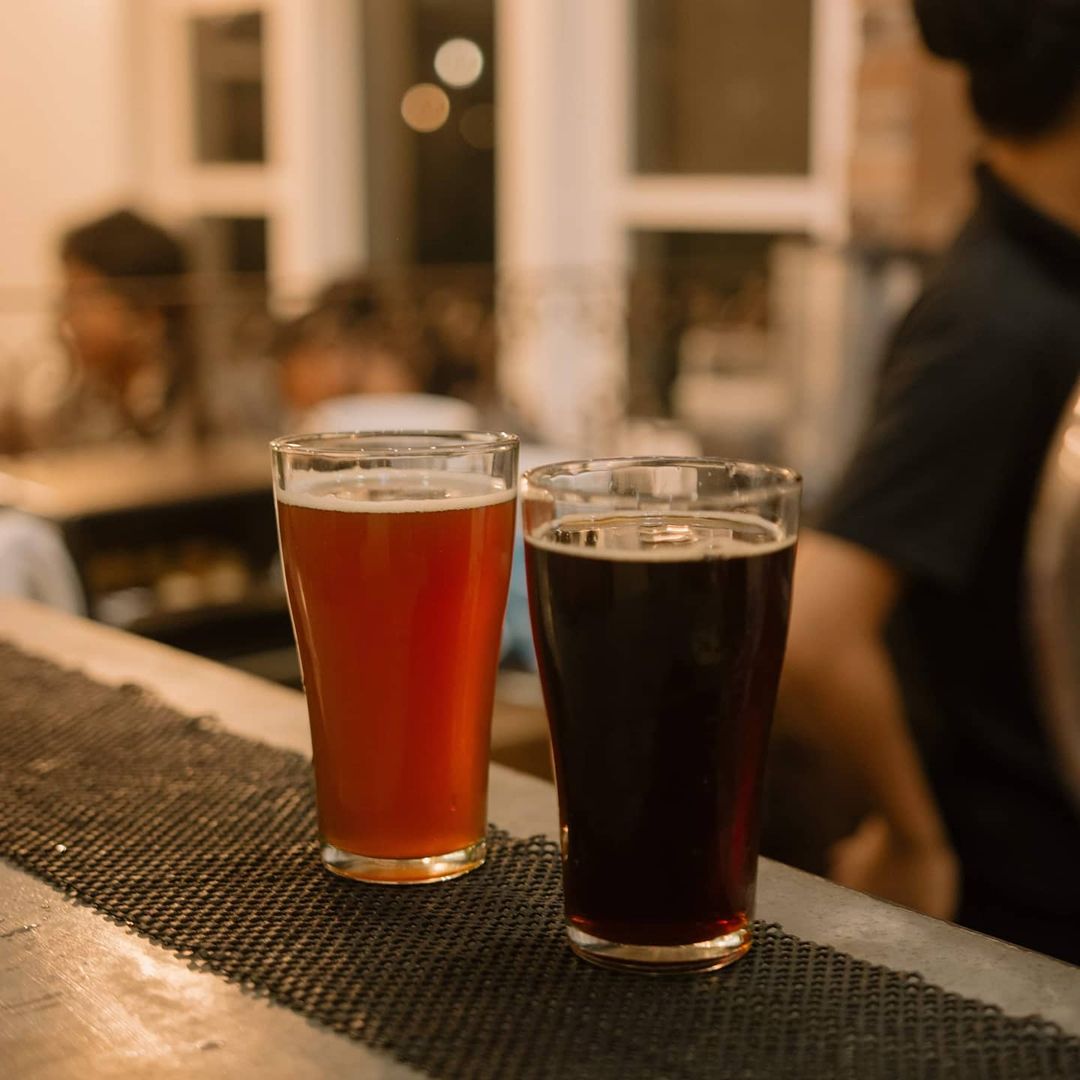 Two of the restaurant's craft beers
Image credit: @craft.1945
While you can enjoy Craft 1945's Spanish dishes with sangria, wine, and gin & tonic, it's best to try their food with craft beer from Baguio Craft Brewery.
For light drinkers, there are different fruit-flavored beers such as the Lagud, a medium-bodied strawberry beer that's sweet with a slightly sour aftertaste, and Keywheat, a medium-bodied, kiwi-flavored beer. For a non-fruity, light drink, the Lager is malty and earthy with a little bit of bitterness.
Of course, there's also a drink for people who can handle their alcohol really well – the Zigzagger. As its name suggests, you won't be walking in a straight line after drinking this one. It's a medium-bodied dry beer with a whopping 10.09% alcohol by volume (ABV) and a well-balanced spicy citrus flavor.
---
American heritage home
---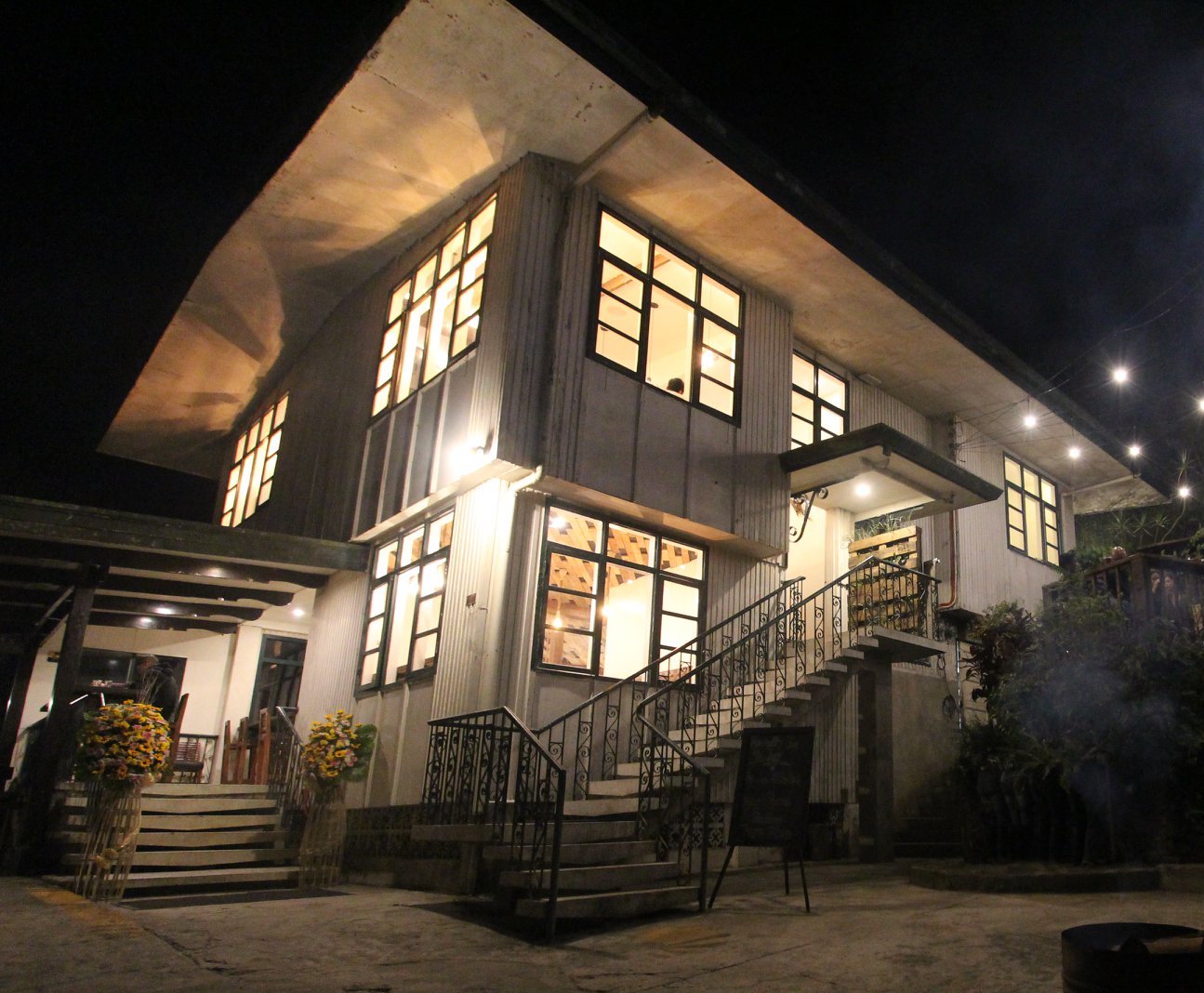 The restaurant is located at a two-story heritage house
Image adapted from: Craft 1945
While the restaurant serves Spanish cuisine, it is located in a two-story American heritage home. In fact, the restaurant still maintained its original exterior.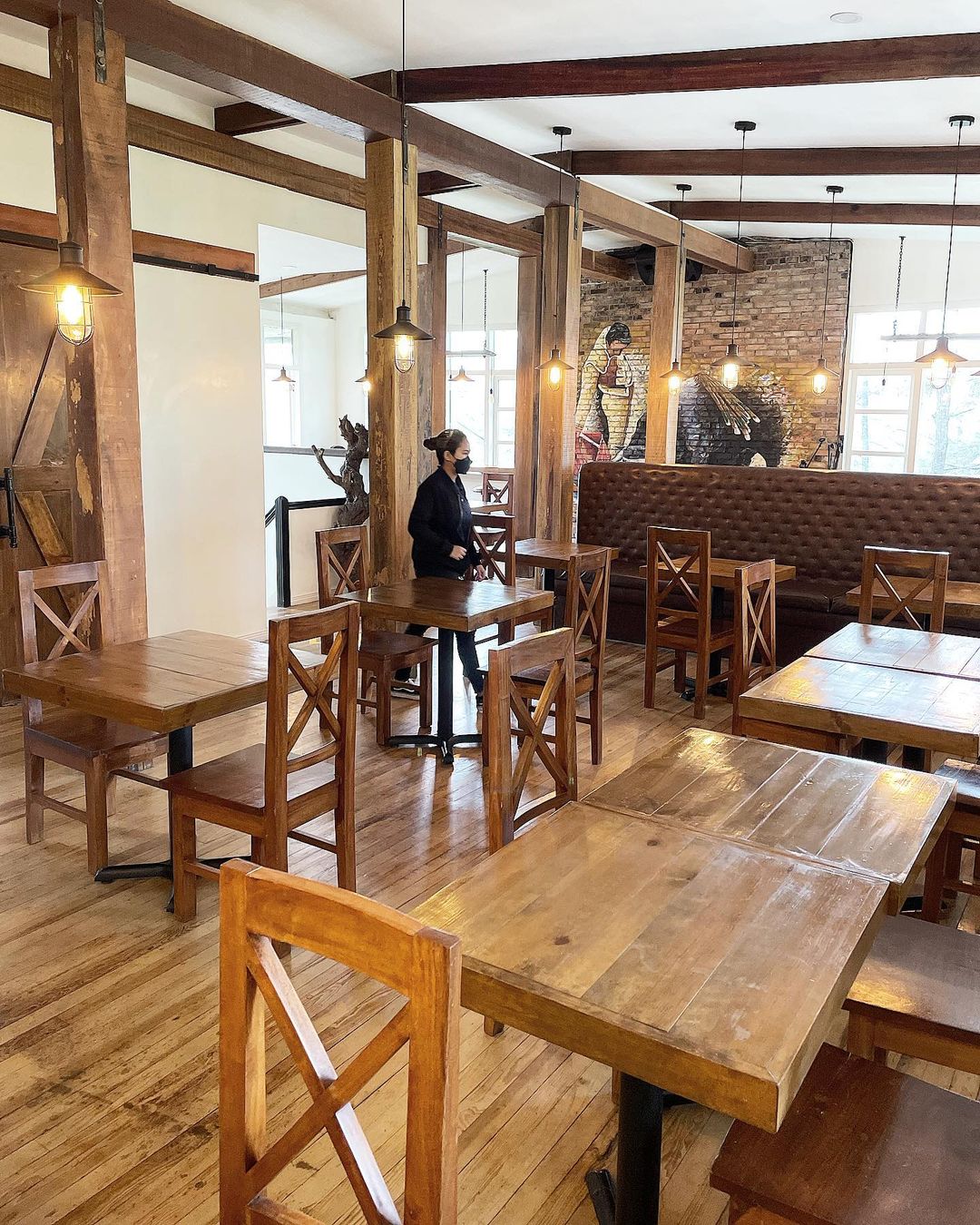 The restaurant's clean, modern interior
Image credit: @pinesandshells
Its interiors, on the other hand, have been renovated to look more modern, with clean, white walls, high ceilings, droplights, and locally-made wooden furniture.
For a Spanish vibe, there's a huge mural of a bull and a matador on one brick feature wall.
---
Band performances
---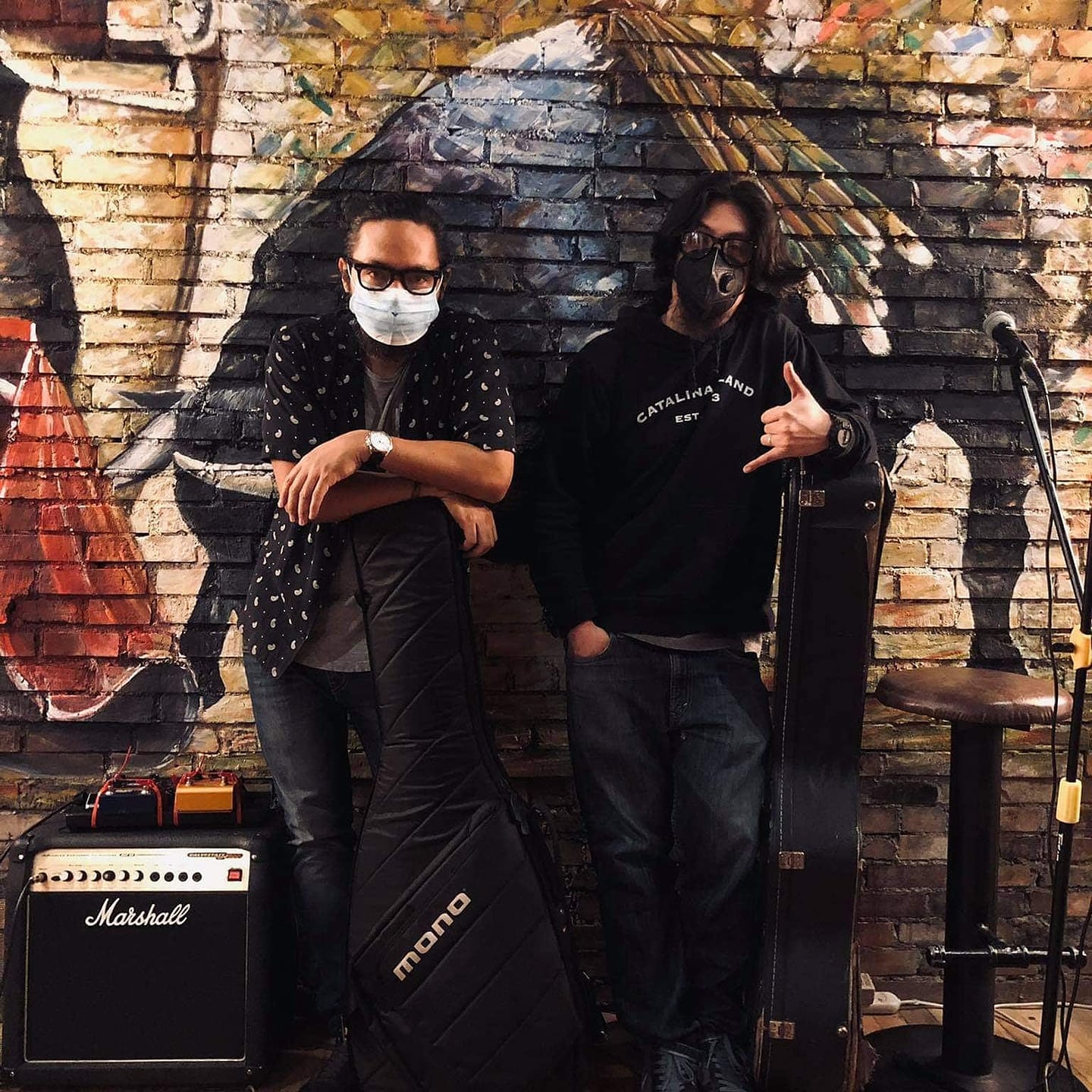 Queen Jealousy, the restaurant's regular musical duo
Image credit: Craft 1945
You don't only get to eat great food and enjoy the ambiance when you dine at Craft 1945. They also provide their diners entertainment with live band performances on Saturdays and Sundays from 6PM onwards.
During these schedules, the restaurant invites local bands to serenade their diners. The bands typically play blues and acoustics which set the mood as you wine and dine.
---
Going to Craft 1945
---
Craft 1945 is open for walk-ins daily from 1PM to 10PM. While the restaurant screams fancy, they allow their customers to bring their pets.
If you're coming to the restaurant from outside Baguio, however, it's best to check the city public information office's Facebook page for the latest travel guidelines.
Address: 9 Outlook Drive, Baguio City
Opening hours: 1PM-10PM, Daily
Craft 1945's Facebook | Instagram
Also check out:
---
Cover image adapted from: Craft 1945 and @craft.1945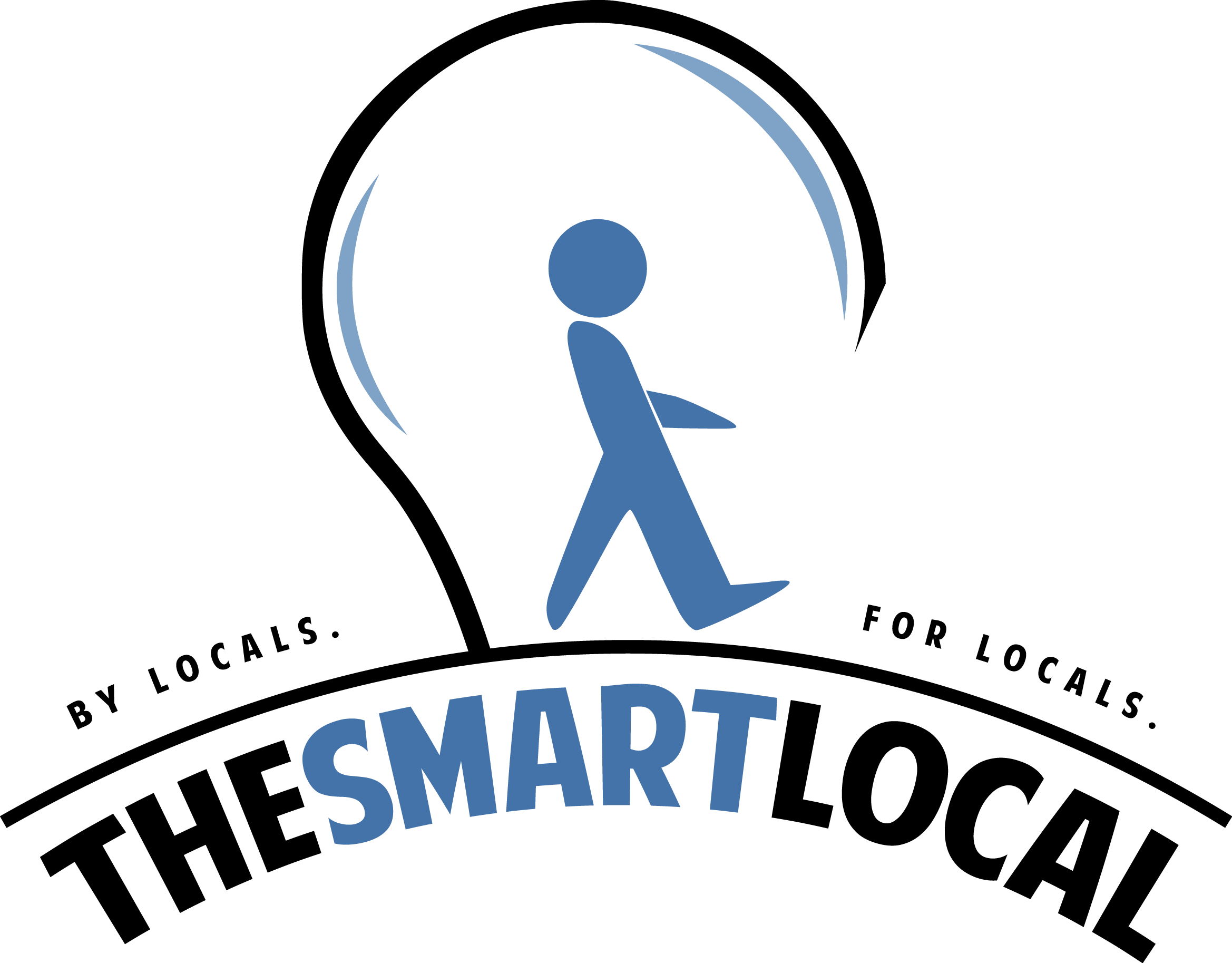 Drop us your email so you won't miss the latest news.