Facts about the P-pop girl group BINI

 
---
You might already know BINI for their catchy, TikTok viral song "Na Na Na". The rising P-pop girl group also recently had a concert alongside their brother group BGYO and the K-pop girl group Red Velvet.
If these have made you curious about the group, here are facts you need to know about BINI, including some of its members' exciting showbiz experiences prior to their debut.
---
---
GOT7's BamBam dancing "Na Na Na"
Video credit: @peebs7
BINI's song "Na Na Na" has become such a trend on TikTok that even K-pop idols have danced to it, thanks to Filipino K-pop fans asking them to.
In particular, SEVENTEEN's Joshua, NCT's Jaemin, and ENHYPEN's Sunoo have been recorded dancing to the chorus of "Na Na Na" during fan calls.
Filipino K-pop fans even got to see a K-pop idol do this live when a fan asked GOT7's BamBam to do the "Na Na Na" dance step during his fansign event in Manila.
---
2. The group's name came from the Filipino word "binibini"
---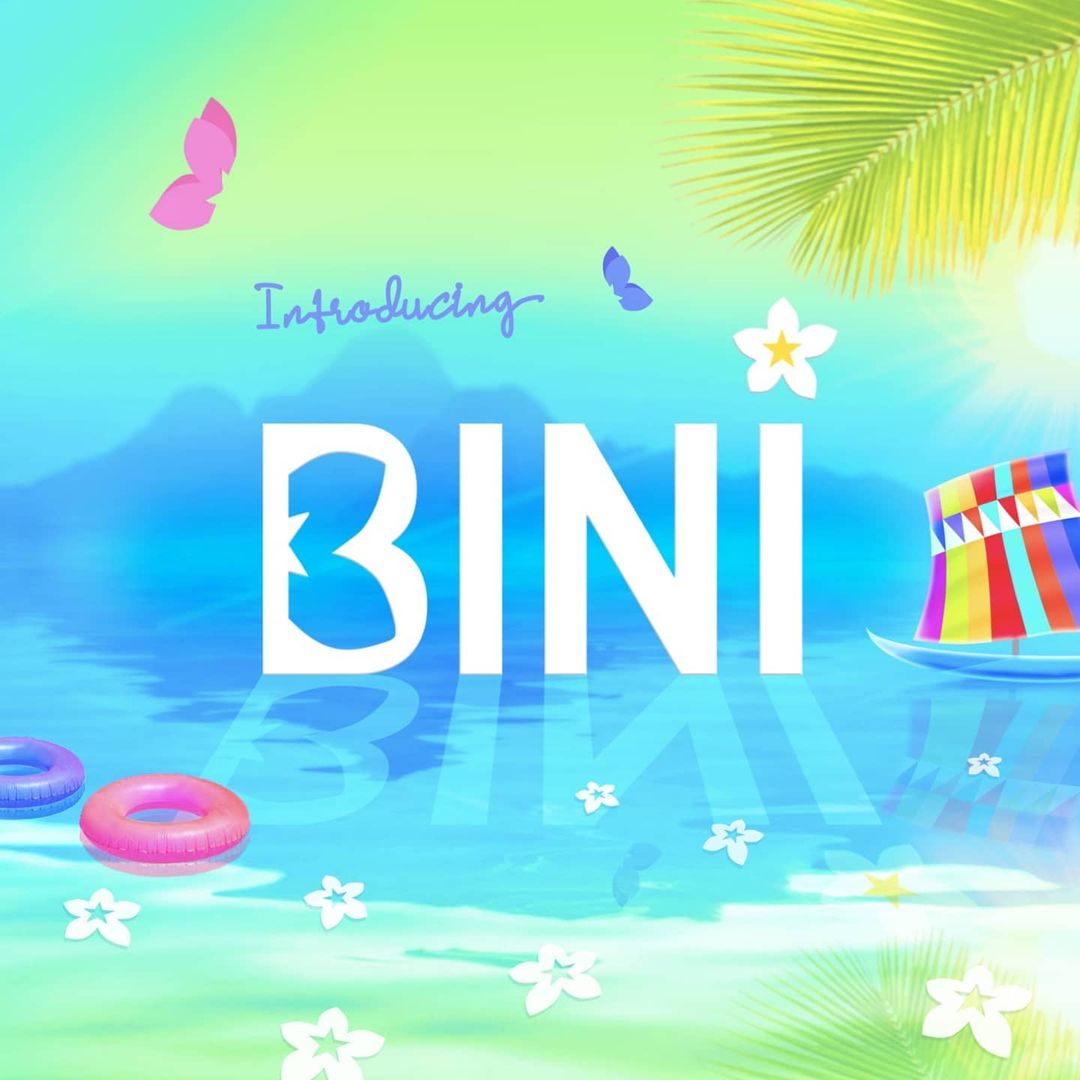 BINI's logo.
Image credit: @bini_ph
The name "BINI" came from the Filipino word "binibini" which means "young lady". This reflects the girl group's aim to represent modern Filipino women.
Their name isn't the only thing about the group that shows their Filipino identity. Their group introduction starts with "Mabuhay!" (long live) which is a formal greeting in Filipino. Their official color teal also signifies Philippine waters.
If you want to be their fan, you should also know their fandom name, Bloom.
---
3. Their leader Jhoanna is among the youngest members
---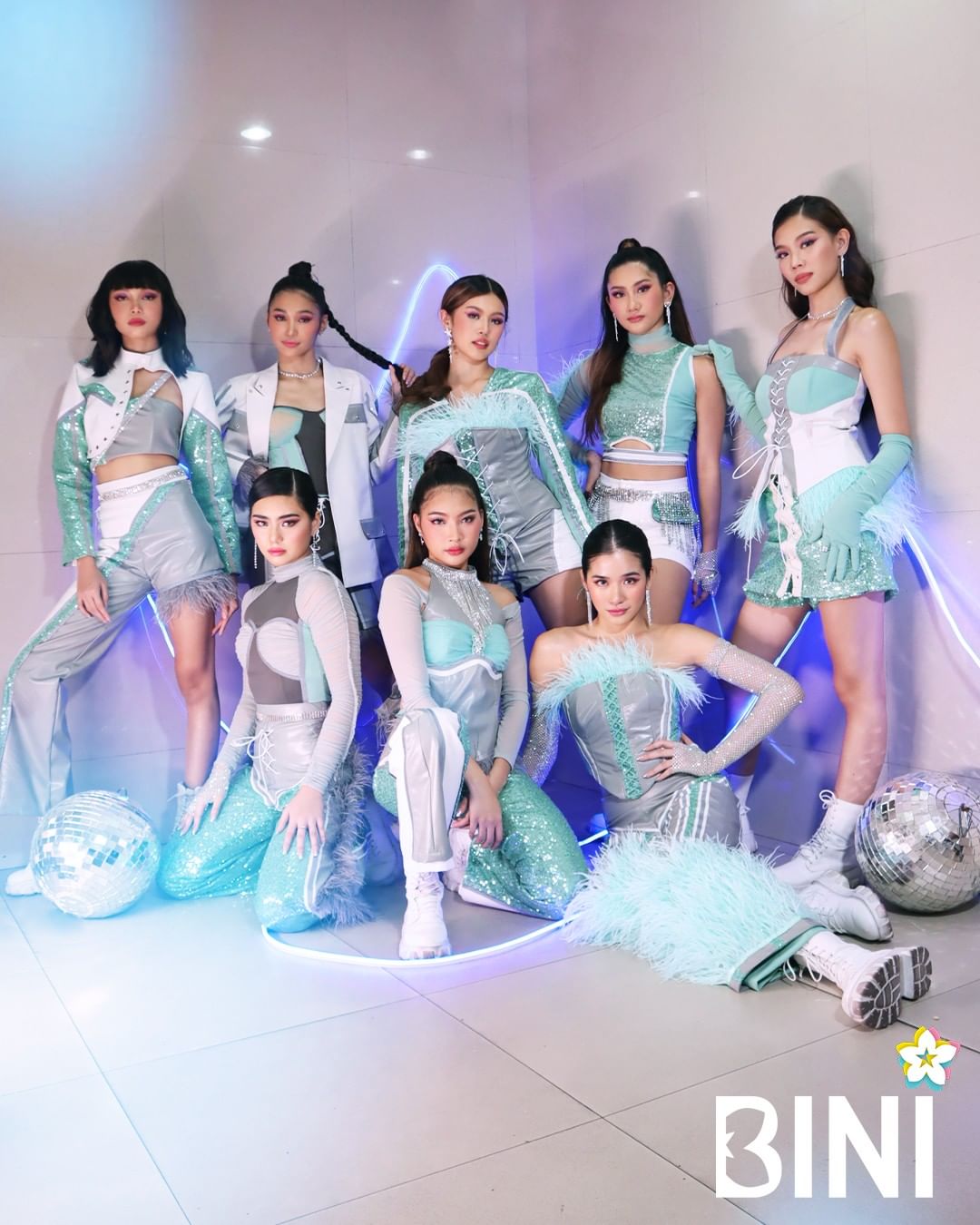 BINI members.
Image credit: @bini_ph
The group consists of 8 members, namely Aiah, Colet, Maloi, Jhoanna, Mikha, Gwen, Stacey, and Sheena.
The oldest member, Aiah, was born in January 2001 while the youngest member is Sheena who was born in May 2004. Younger members use the honorific "ate" to refer to members who are older than them.
Despite being the second youngest member, BINI's leader is Jhoanna, perhaps because of her good grasp of the Filipino language.
---
4. One member almost played the Filipino superhero Darna
---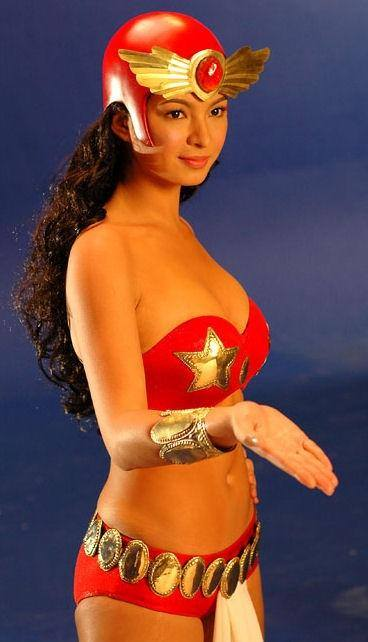 Angel Locsin as Darna in 2005.
Image credit: Angel Locsin

Before becoming part of BINI, Aiah almost had the chance to play the Filipino superhero Darna. She was invited to a private casting call for the 2022 edition of the popular TV series.
Some of the other members have also had their own showbiz experiences prior to being part of the P-pop group.
Gwen and Sheena were in the teens' edition of Pinoy Big Brother: Otso in 2019 while Jhoanna was an extra in the popular afternoon drama Kadenang Ginto.
---
5. They trained in both Korean and Filipino idol training systems
---
The group's performance as trainees.
Video credit: PHILIPPINEKPOPCONVENTION
To start their P-pop career, the BINI members had to audition for Star Hunt Academy, a recently established idol training ground in the Philippines under the media company ABS-CBN.
They had Korean vocal and dance training under MU Doctor which trained K-pop idols such as WINNER's Mino and Stray Kids' Changbin. At the same time, they also went through a Filipino idol training system led by ABS-CBN's Head of Entertainment Production and director Laurenti Dyogi.
After months of rigorous training, the 8 female trainees signed under the ABS-CBN talent agency Star Magic in 2020 and began preparing for their debut.
---
6. They debuted in June 2021
---
"Born to Win" music video.
Video credit: BINI Official
BINI debuted on 4th June 2021 with the single "Born to Win". Later that year, on 4 October, they released their first album of the same title.
However, BINI wasn't unheard of before their official debut. Pre-debut, they released their rendition of the song "Da Coconut Nut" and performed it on the musical variety show ASAP Natin 'To.
To date, the group has released five singles after their first album, including "Na Na Na".
---
7. They have a travel vlog series in partnership with the Department of Tourism
---
The first episode of their travel vlog series.
Video credit: BINI Official
The girl group has a travel vlog series on YouTube called BINI Roadtrip Adventures which they're doing in collaboration with the Philippine Department of Tourism. The show aims to boost local tourism and put Filipino culture into the spotlight.
In this show, BINI goes around promoting themselves and introducing their viewers to places in the Philippines, starting with Metro Manila and its neighboring provinces.
So far, they've gone to iconic food spots and museums in Metro Manila and on a beach trip to Batangas.
---
8. The members are foodies and are self-confessed big eaters

 
---
The members eating balut.
Video credit: BINI Official
If you ask BINI who the most adventurous member is when it comes to food, they would point to Aiah. However, their YouTube vlogs show that they're all quite the foodies.
In one episode of BINI Roadtrip Adventures where they went to the Balut Capital of the Philippines, Pateros, all members enjoyed the balut dishes they were served. Balut is boiled fertilized duck egg and can be polarizing even for Filipinos.
The BINI members love food so much that when asked who the biggest eater in the group is, the members easily answered "BINI".
---
9. They're always up for adventure
---
BINI in Intramuros, Manila.
Video credit: BINI Official
You can count on BINI not only for food trips but also adventures. In their YouTube content, you'd see them enjoying different activities, including riding bambikes (bamboo bikes) in Intramuros.
Recently, for BINI Roadtrip Adventures, they went to Batangas for water activities such as banana boat riding and flyboarding.
The members also rode ATVs across sand dunes in Dubai early this year. Although Mikha and Aiah had a small accident together and fell off their ATV, it's an experience they laugh about today.
---
BINI facts
---
BINI's "Na Na Na" only gives us a glimpse of what the P-pop girl group has to offer. They're sure to give us more catchy songs we can dance to on social media in the future.
What makes us want to stan the group even more are the fun content they put out for fans as they wait for new musical releases!
Also check out:
---
Cover image adapted from: @bini_ph and BINI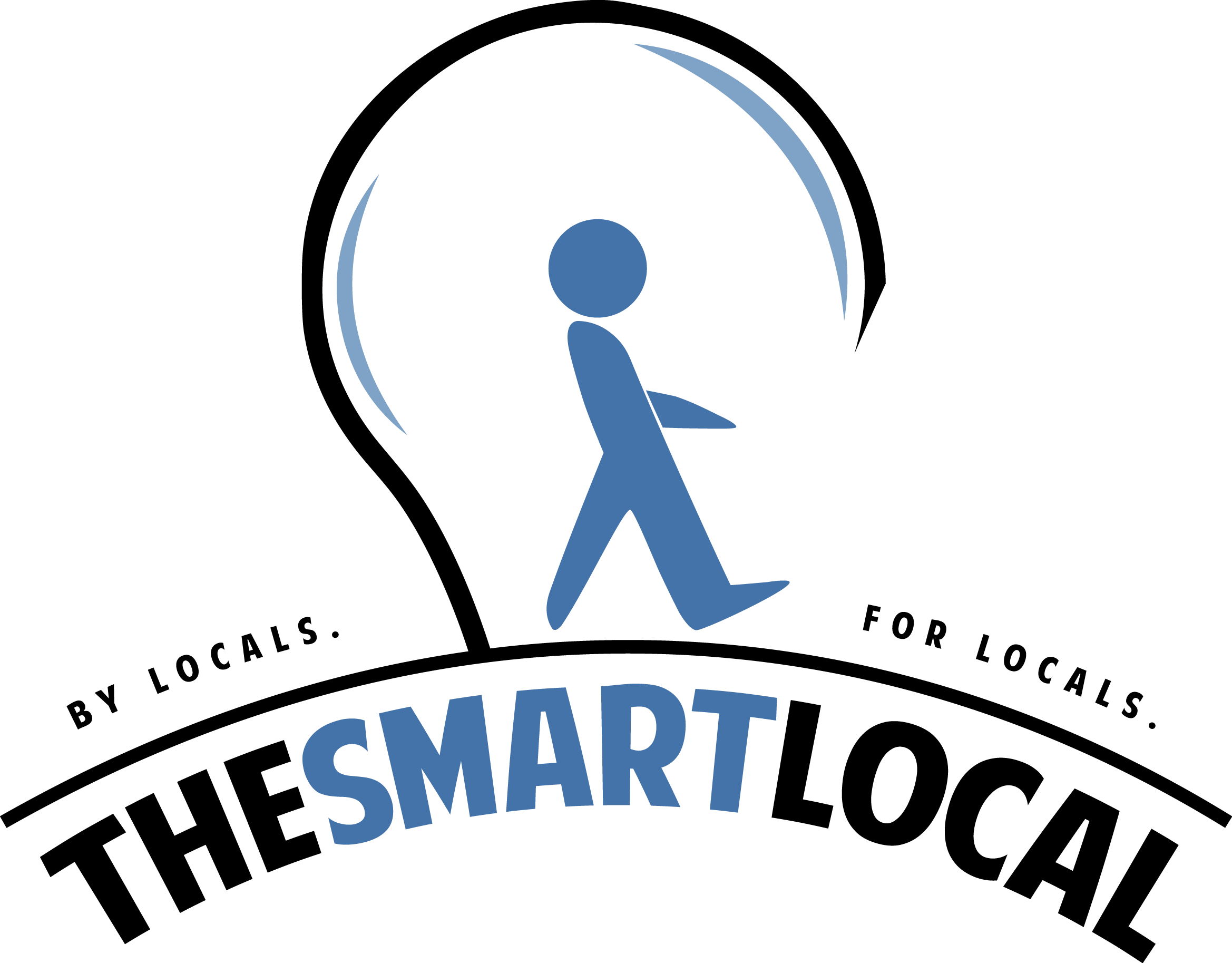 Drop us your email so you won't miss the latest news.