All about Filipino volleyball player Alyssa Valdez
---
You may have seen Alyssa Valdez scoring points on the volleyball court with her Ateneo de Manila and Creamline Cool Smashers team on TV, or hashtagged in fans' social media posts calling out for her to get picked for the national team this year once again.
But the outside hitter's road to stardom wasn't always a smooth one. Here are 8 facts about Alyssa Valdez that prove how her hard work and humility has taken her far.
---
1. She grew up in Batangas and started playing volleyball at age 12
---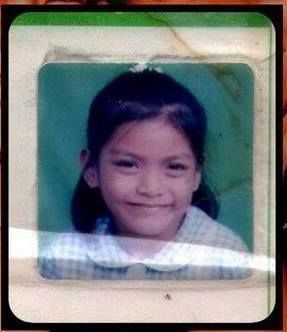 Alyssa Valdez as a child
Image credit: renalyn rubio
Growing up as the only daughter of automobile worker Ruel and teacher Pablita Valdez's four kids, Valdez was born on 29th June 1993 and picked up volleyball at age 12 from her brothers.
Her 1.75cm height no doubt gave her an advantage when she made it into the University of Santo Tomas Junior High School's UST Tigress Cubs volleyball team at the Southern Tagalog Athletic Association sports meet, according to Olympics.com.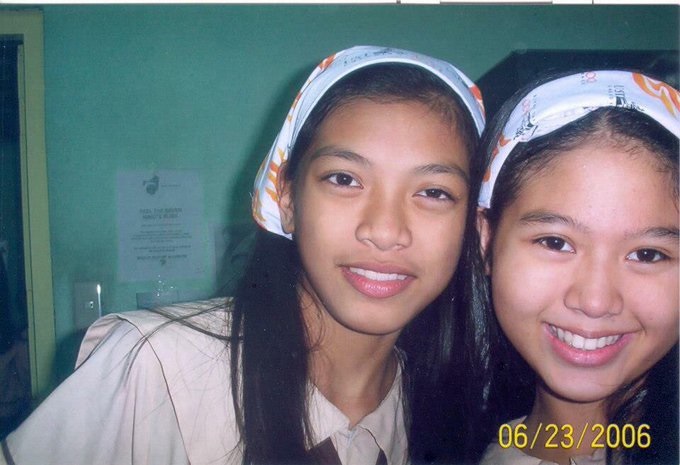 Valdez at age 13
Image credit: Kiefer Ravena
From then on, her team won in many school-level tournaments, setting her up to qualify for college-level sports.
---
2. She originally wanted to play for the University of Santo Tomas, but joined the Ateneo Lady Eagles in 2012
---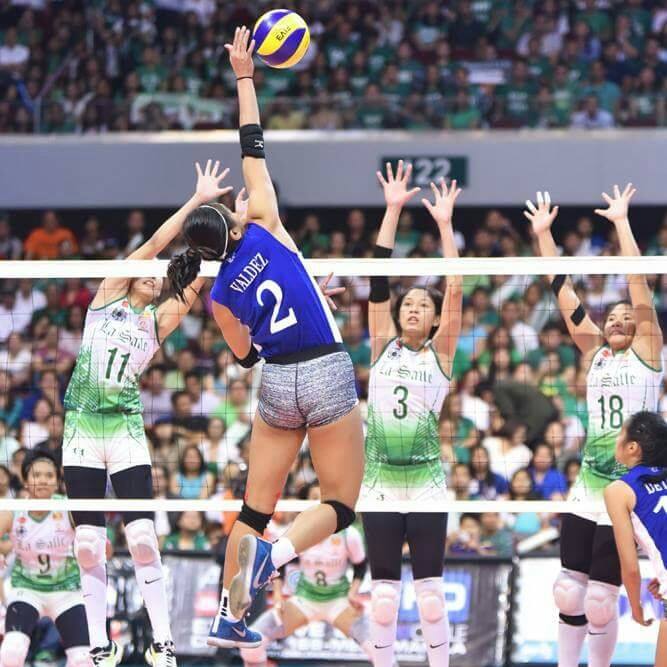 Valdez playing for the Ateneo Lady Eagles
Image adapted from Ateneo LADY Eagles
Since Valdez had debuted in the UST Tigress Cubs, she naturally had her sights set on the University of Santo Tomas team.
But after her parents' persuasion and meeting four star Ateneo players Fille Cainglet, Jem Ferrer, Dzi Gervacio, and Gretchen Ho at the Blue Eagle Gym on the Ateneo de Manila University campus, she felt welcome and realized that she needed to break out of her comfort zone at UST, according to PhilStar.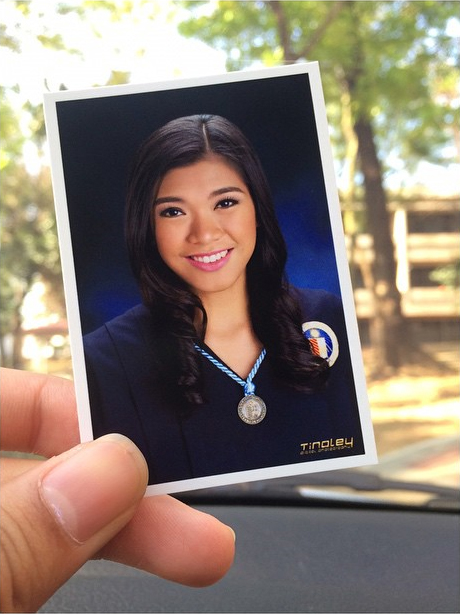 Valdez's graduation shot
Image adapted from: @alyssa_valdez2
So she joined the Ateneo de Manila University's Ateneo Volleyball Lady Blue Eagles team, and the rest is history. Not only helping the team win University Athletic Association of the Philippines (UAAP) championship titles in Seasons 76 and 77 (2013-14 and 2014–15 respectively), she also completed her AB Psychology major program and graduated in 2015.
Later in a 2019 Inquirer article, she commented on what she had learned from her two schools: "UST taught me passion and dedication while Ateneo gave me that heartstrong spirit, but of course both taught me to be a hardworking student."
---
4. She's played for both our youth and senior women's national teams
---
A volleyball match at the 2008 Asian Youth Championship
Video credit: Ah Dee
As part of the Youth 16-Under Girls' Philippines National Volleyball Team, she led the team to eighth place in the 2008 Asian Youth Championship on home ground. Later, she joined the Philippines National Senior Volleyball Team which she captained in the 2015 Asian U23 Championship.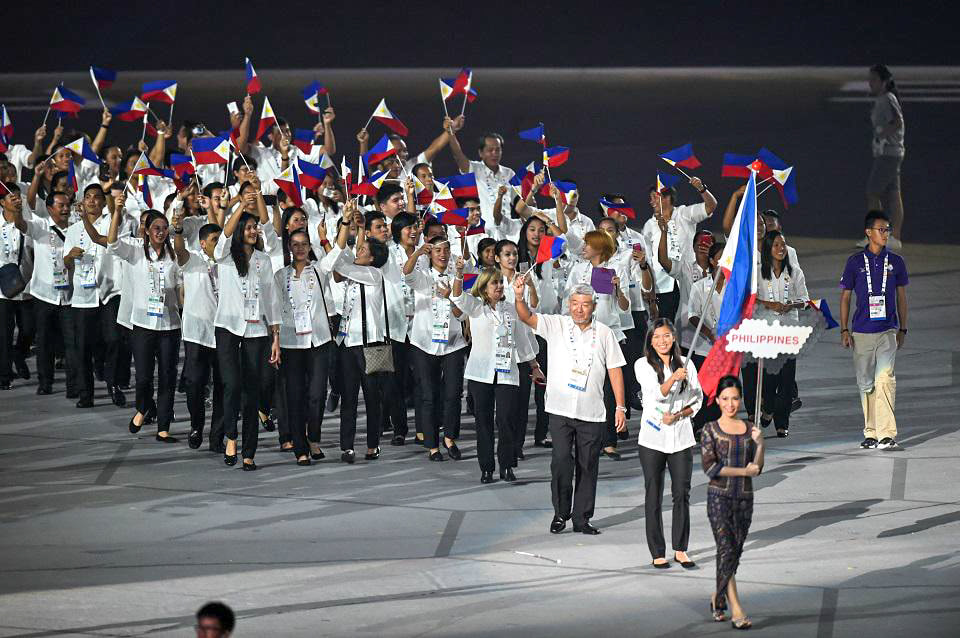 Valdez as SEA Games 2015 flagbearer
Image credit: Ateneo Lady Eagles 2020
Valdez has also debuted in regional and global events, from the 2015 Southeast Asian (SEA) Games in which the national team finished fifth and she was the Philippine flagbearer, to the 2017 SEA Games in Malaysia and the 2019 SEA Games in the Philippines, both in which the team finished fourth.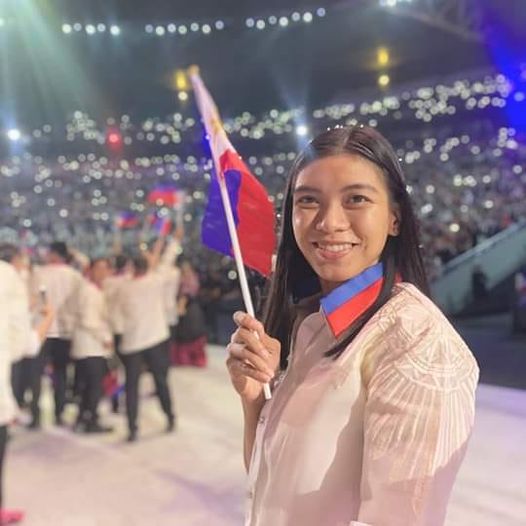 Valdez at the 2019 SEA Games
Image credit: Alyssa Valdez
---
5. Valdez has enjoyed a pro career in multiple teams
---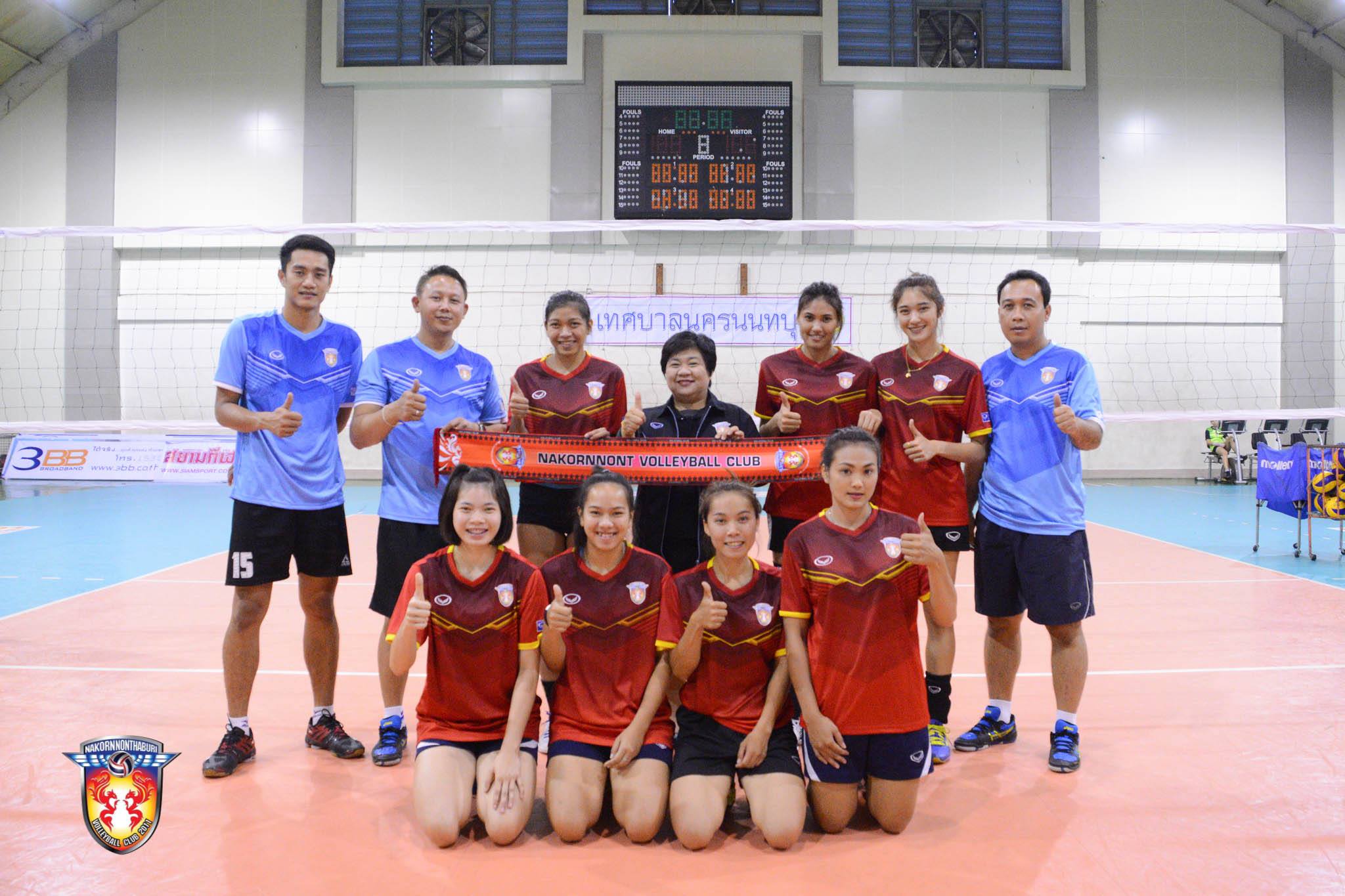 Valdez (back row, third from left) with 3BB Nakornnont head coach Coach M, other coaches, and her team in 2017
Image credit: nakornnont3BBVC
Post-Ateneo, Valdez has made it into multiple pro teams, from the Smart–Maynilad Net Spikers in 2013 to the PLDT Ultra Fast Hitters in 2015 to the BaliPure Purest Water Defenders, Bureau of Customs Transformers, and her current team, the Creamline Cool Smashers.
For a period of time, she even played for teams abroad – including Thai team 3BB Nakornnont and Taiwanese team Attack Line in 2017. She was the Thai team's first Filipino player, and got the chance to play alongside Thai national team players during her stint there.
Before joining these pro teams, although she had previously won UAAP Season 78's Most Valuable Player title, her team did not win the championship in her final school year. According to the TieBreaker Times, this had fuelled her to expose herself to a new playing environment in Thailand.
---
6. When she's not kicking ass on the court, she watches K-dramas
---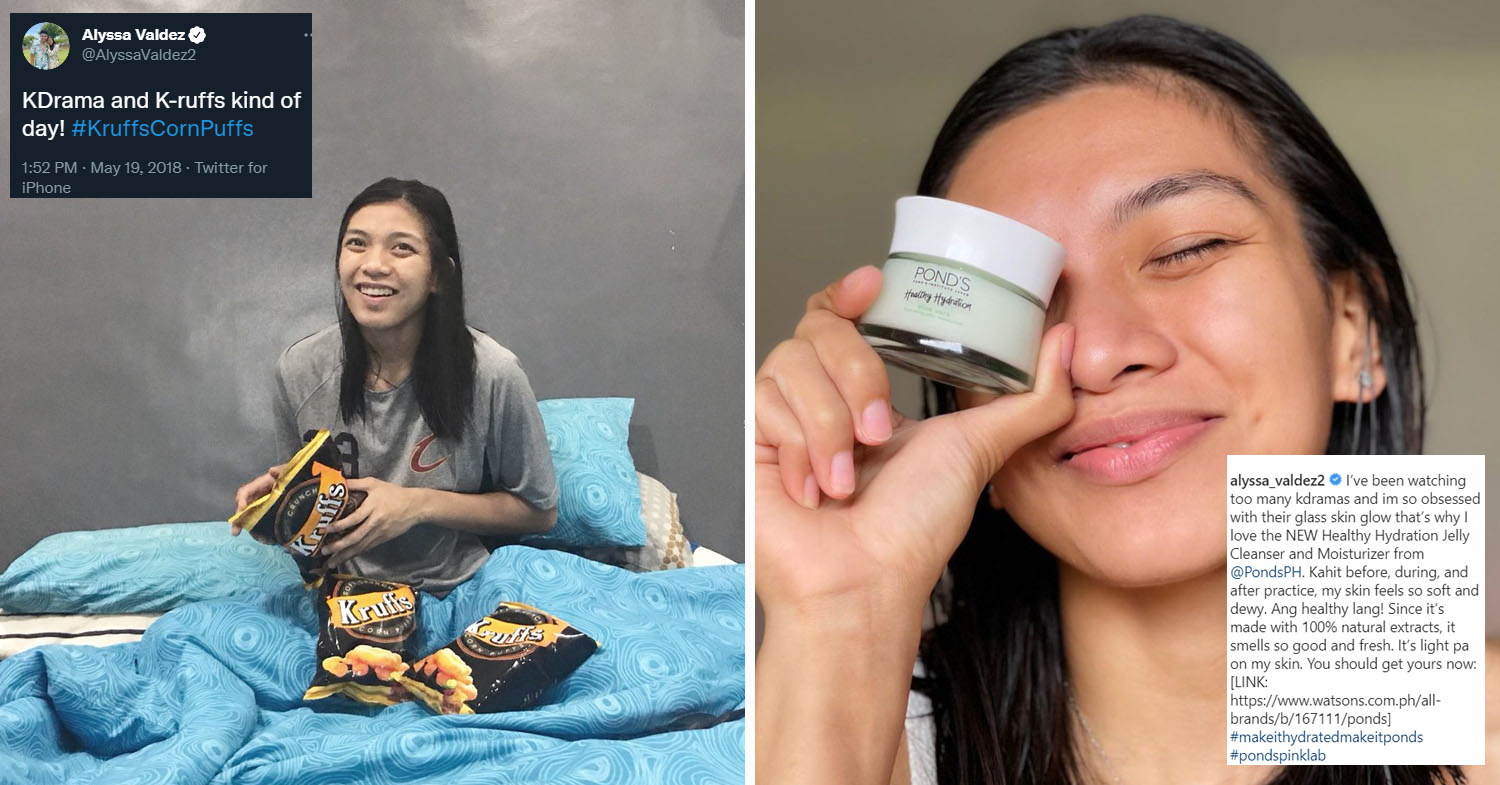 Image adapted from @AlyssaValdez2 and @alyssa_valdez2
Valdez has mentioned her passion for Korean dramas in several of her brand endorsements and name-dropped Song Joong-ki as one of her favorite K-drama actors.
Makes us wonder if she's been binging on Vincenzo and Arthdal Chronicles during quarantine, just like the talented star's many other fans in the Philippines!
---
7. She's dating Kiefer Ravena, an NLEX Road Warriors basketballer
---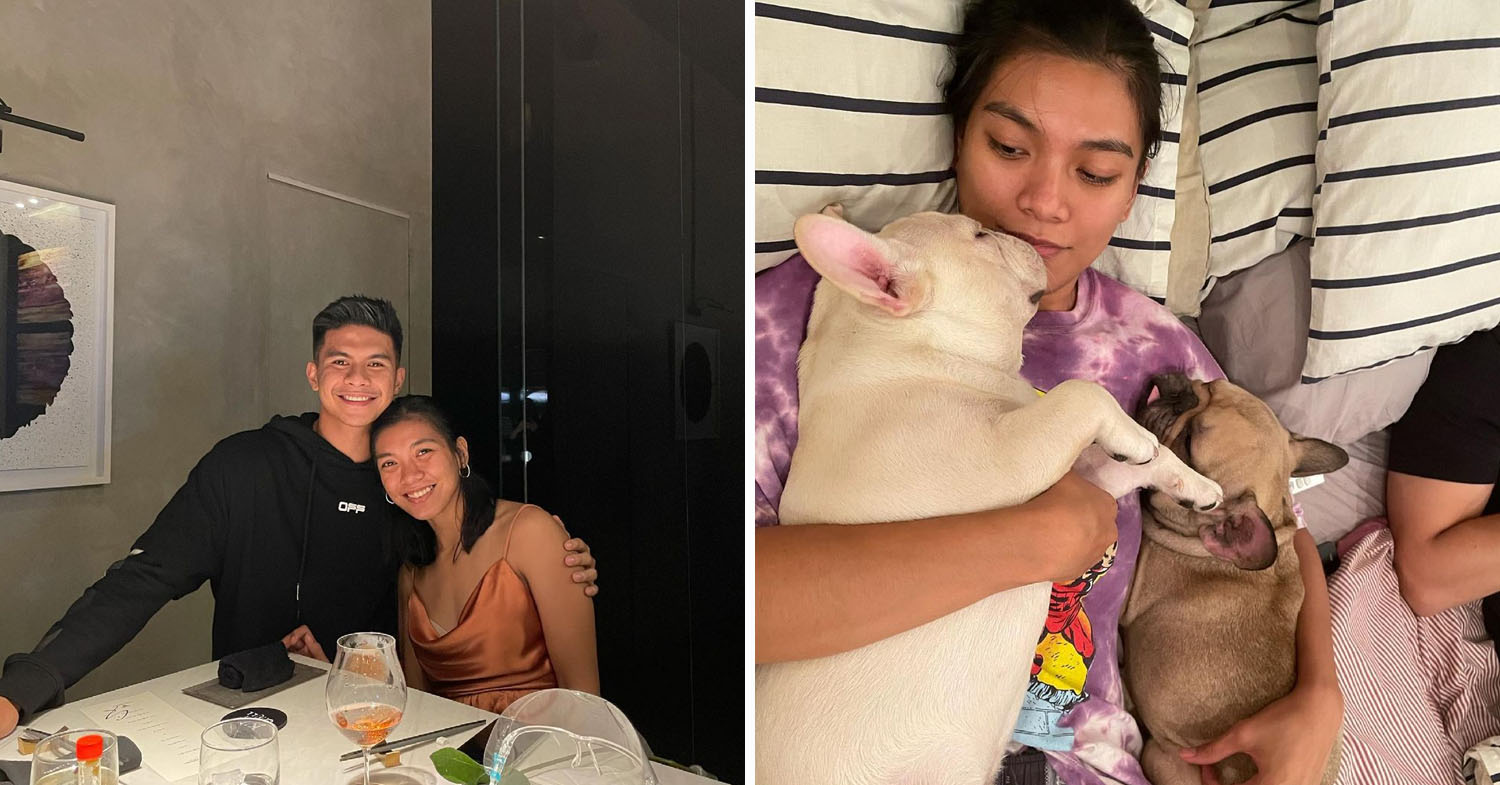 Image adapted from @kieferravena15
Together for the past five years, Valdez and Kiefer Ravena make wefie appearances on each other's Instagram accounts just like any other social media-savvy couple would.
They had first gone public with their relationship in a Tonight With Boy Abunda interview, and the sports power couple shares two dogs named Blake and Louis.
Ravena was also an Ateneo Blue Eagles men's team player in college, and is the same age as Valdez. They also share the experience of competing in the SEA Games in which Ravena joined the national basketball team in 2011, 2013, 2015, 2017, and 2019, sweeping 5 straight golds. The couple have also appeared on Ravena's reality show Phenoms together.
---
8. She's also a vlogger
---
Video credit: Official Alyssa Valdez
Valdez is an occasional YouTuber while off the court, having tried golf challenges, summer holiday vlogs, fashion and makeup, and even Q&A format videos on camera.
Video credit: Official Alyssa Valdez
While she's doesn't seem to be making this her full-time occupation as her focus continues to be her sport, fans can still tune in to catch titbits she reveals about her life – such as the fact that she's talked about marriage with her significant other before, but teases, "No details!" in a freestyle video titled "30 Questions with Alyssa Valdez".
---
Facts about volleyball player Alyssa Valdez
---
We're rooting for Alyssa Valdez and other talented volleyballers to make it to the national team once again, though Rappler and other sources have reported that she had declined tryouts earlier this year. Valdez has hinted that she is still open to competing, according to TieBreaker Times, so fans will certainly be eagerly waiting for updates.
While Valdez is being hyped online in anticipation of the 2021 Asian Women's Volleyball Championship to be held in Pampanga from 29th August to 5th September 2021, we hope she and all players will be able to make the best decision for themselves whether or not they participate in the end, and of course, to score more wins to come for their respective pro teams.
---
Cover image adapted from: @alyssa_valdez2 and Creamline COOL Smashers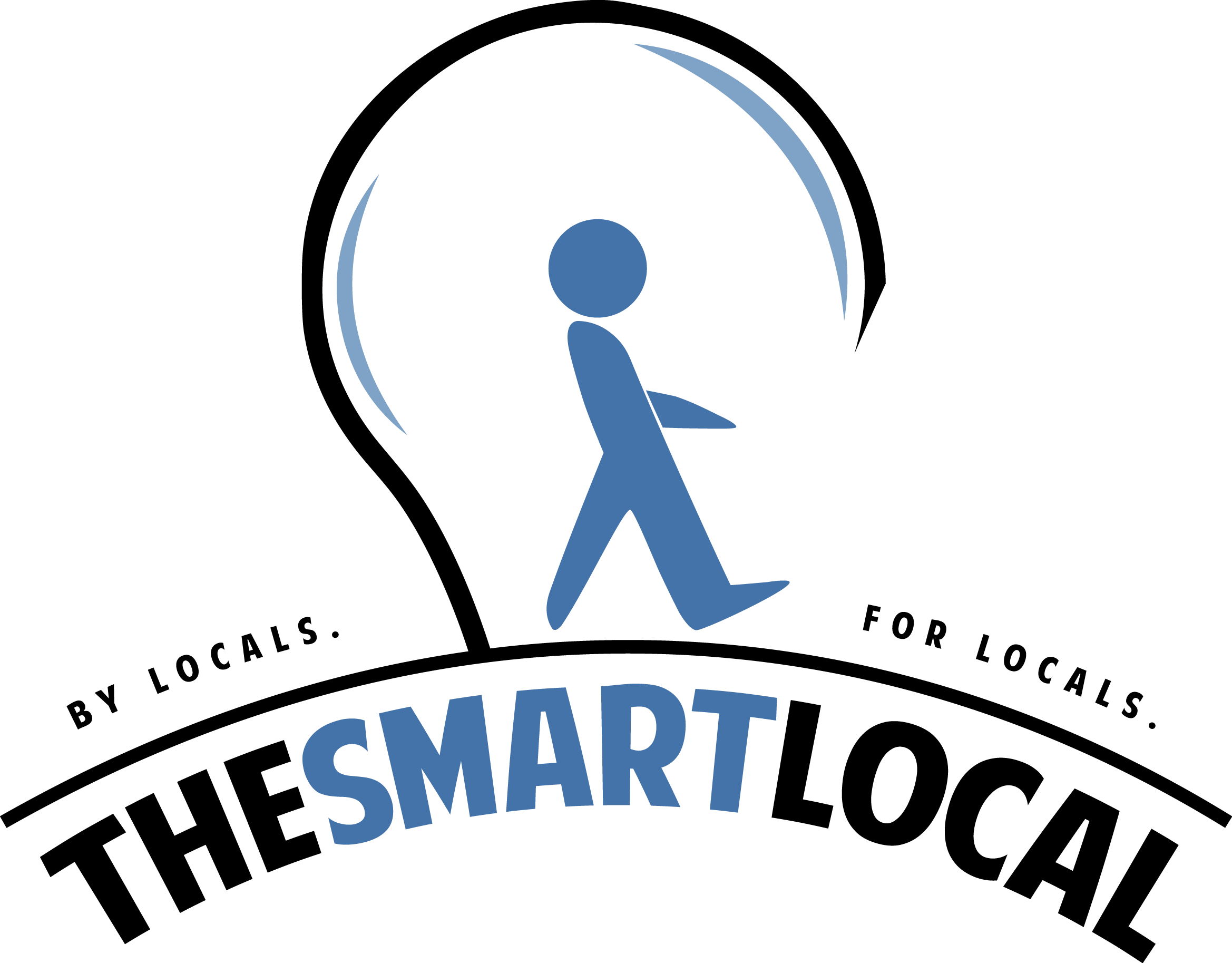 Drop us your email so you won't miss the latest news.