Tasting menu restaurants in BGC
---
It isn't every day that most of us get to indulge in a fancy night out where you can taste a variety of different dishes, especially in one sitting, from start to finish.
Head to Alegria in BGC where you can enjoy a fusion of Filipino and Latin American cuisine for a culturally delicious and satisfying meal.
---
Filipino and Latin American 16-course meal
---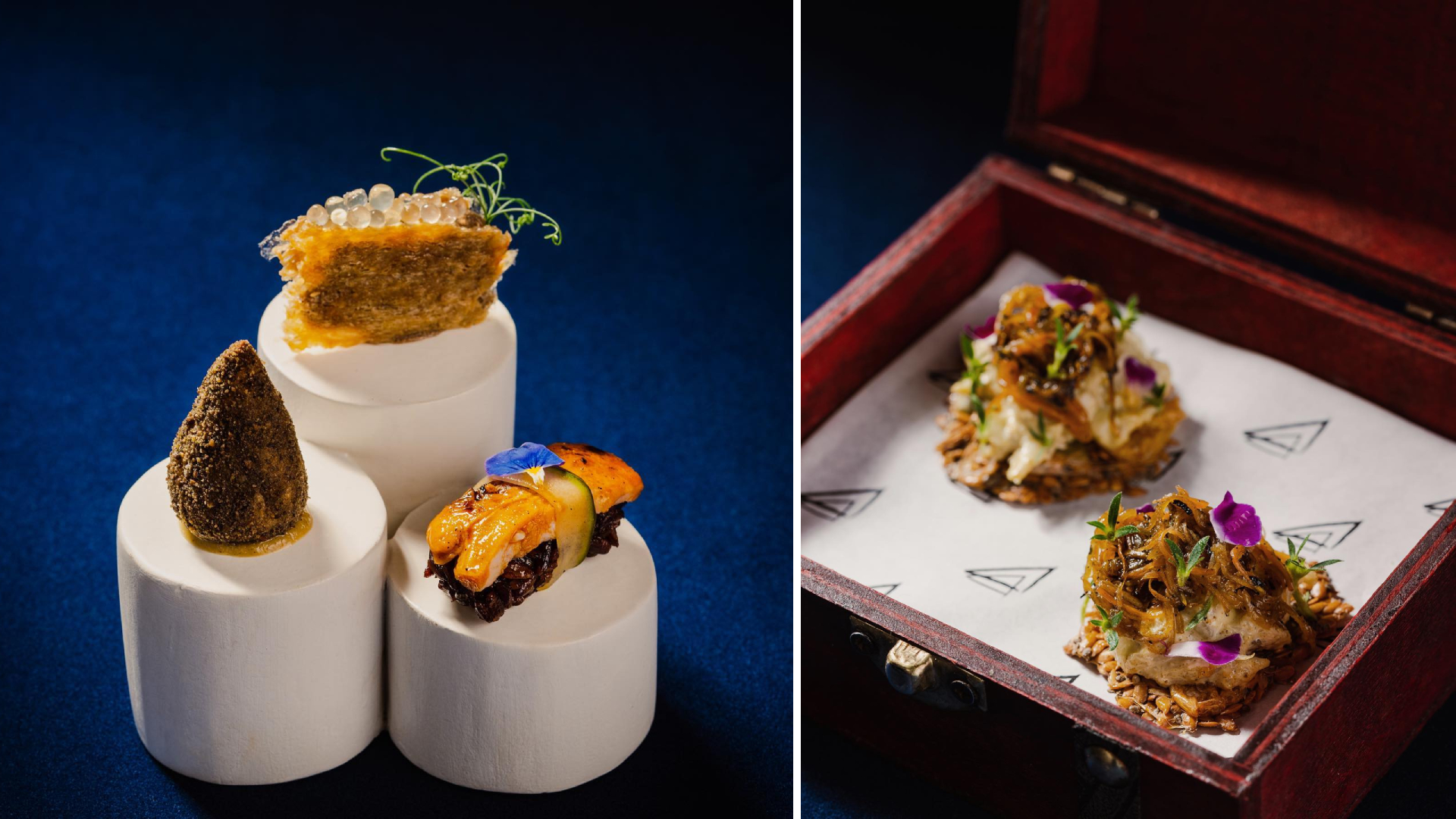 Three Little Birds (left) and Okoy Tostada (right) dishes.
Image adapted from: Alegria Manila, Alegria Manila
Alegria offers 16 courses of Filipino and Latin American dishes fused into a cross-cultural meal. You'll get the best of both worlds with every bite of new and familiar tastes combined.
You'll be able to enjoy dishes such as the Okoy Tostada, which is made with Filipino ingredients and prepared into a Mexican-style tostada (flat deep-fried or toasted tortilla) for a crunchy, savory treat.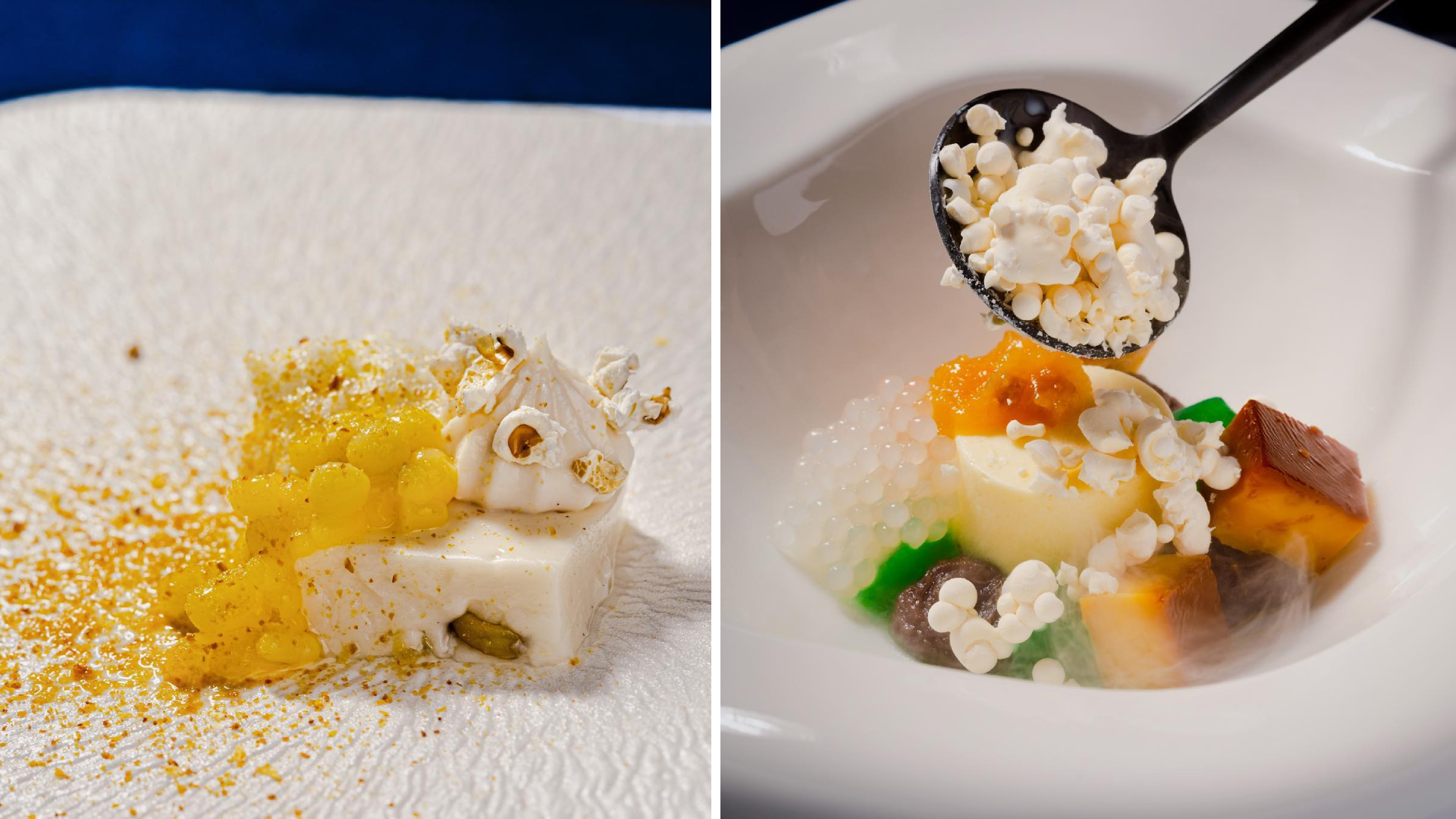 Nicuatole De Maja Blanca (left) and gourmet Halo-Halo (right) desserts.
Image adapted from: Alegria Manila, Alegira Manila 
If you have a sweet tooth, you can enjoy their desserts as well, with dishes such as from nicuatole (gelatinous dessert from Oaxaca, Mexico) fused with a Filipino maja blanca (coconut pudding) to a leveled up version of a Halo-Halo.
The full course meal is priced at P5,400 (~USD96.76), the seven-course meal for P3,595 (~USD64.42), and the five-course meal is at P2,600 (~USD46.59) per person.
---
Knowledgeable staff
---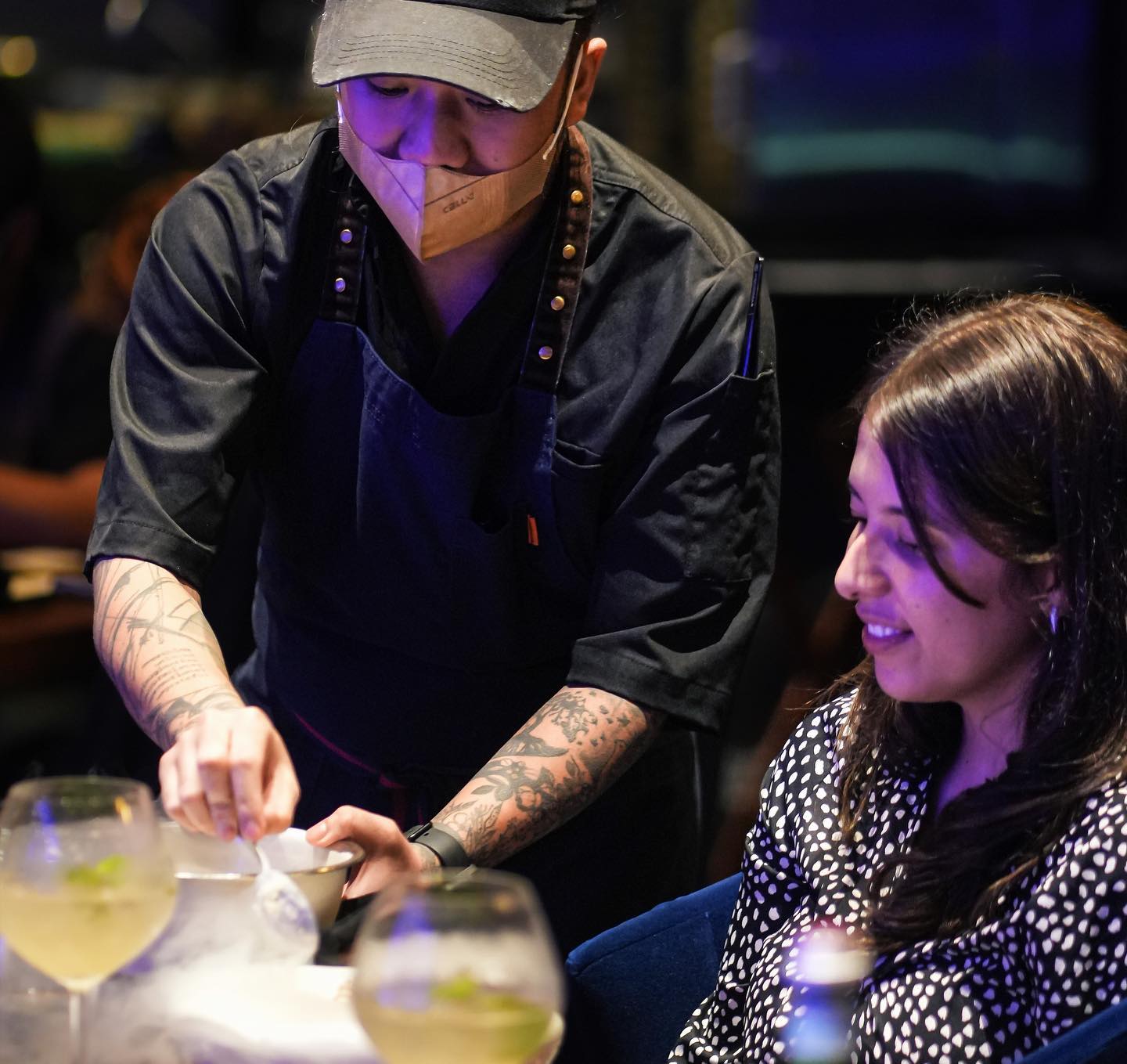 Image credit: Alegria Manila
You'll also find your dining experience to be educational, thanks to the staff. With each plate served, you can count on them to tell you more about the dish, how it should be eaten, and maybe even an interesting fact or two about its origin.
---
IG-worthy food spot
---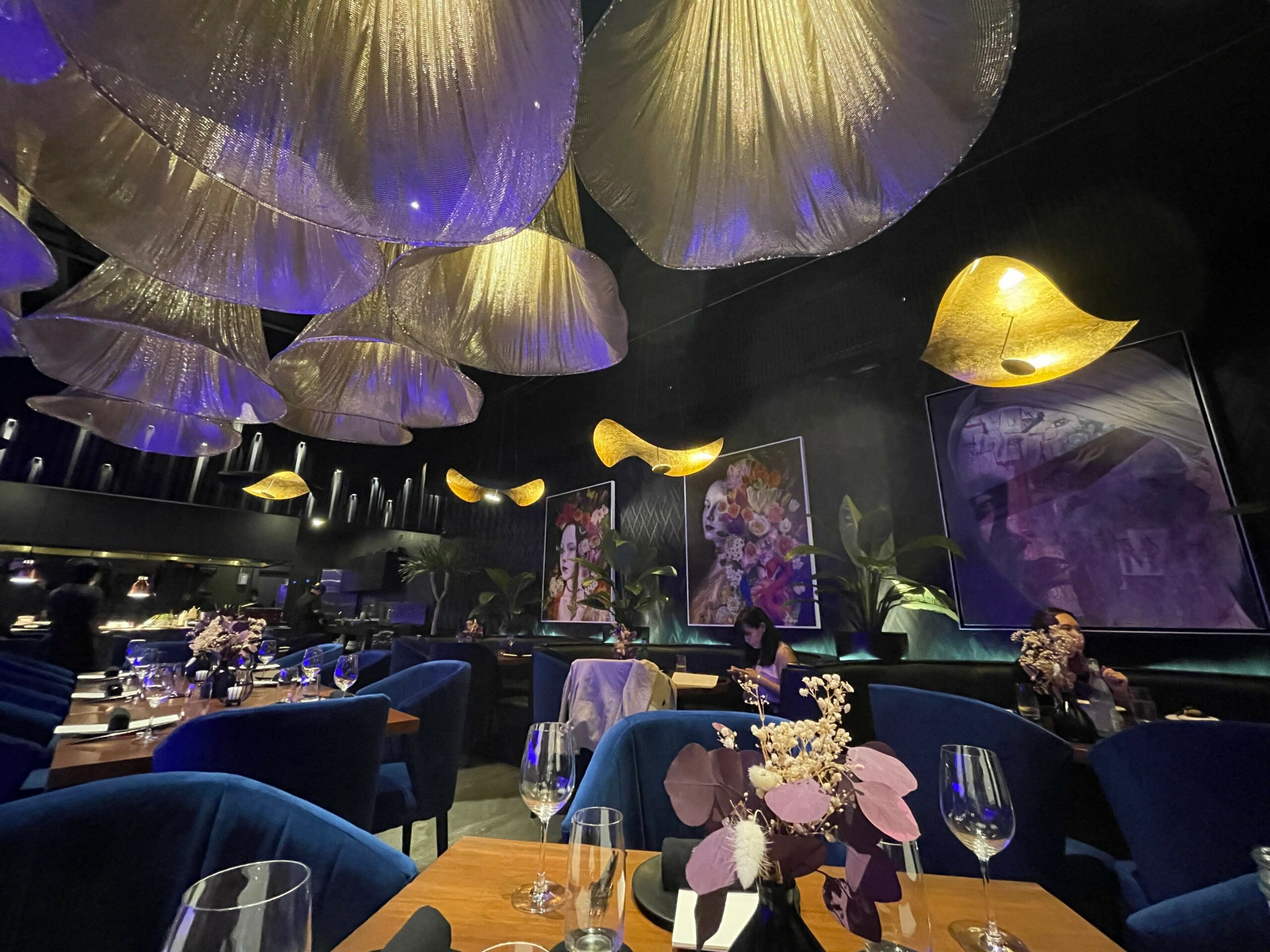 Image credit: Creatiff Curls
The restaurant's creative and mellow setting creates a romantic ambiance for the guests who are on a date or even with friends.
Even more so, the elegant interior offers plenty of photo-worthy spots to commemorate this special evening with your loved ones or friends.
---
Alegria in BGC
---
Go to Alegria in BGC where you can wine and dine in a unique restaurant with a 16-course meal of Filipino and Latin American dishes that'll take you places in one sitting.
You'll surely walk out of the restaurant with a full stomach and a memorable experience.
Address: Ground Floor, Uptown Parade, 9th Ave, 38th Street, Fort Bonifacio, Taguig
Opening hours: Tue-Thu 5pm-12am | Fri-Sat 5pm-1am | Sun 5am-11pm (Closed Mondays)
Contact: 0956 834 8677
Email: [email protected]
Alegria's Facebook | Instagram
Also check out:
---
Cover image adapted from: Creatiff Curls and Alegria Manila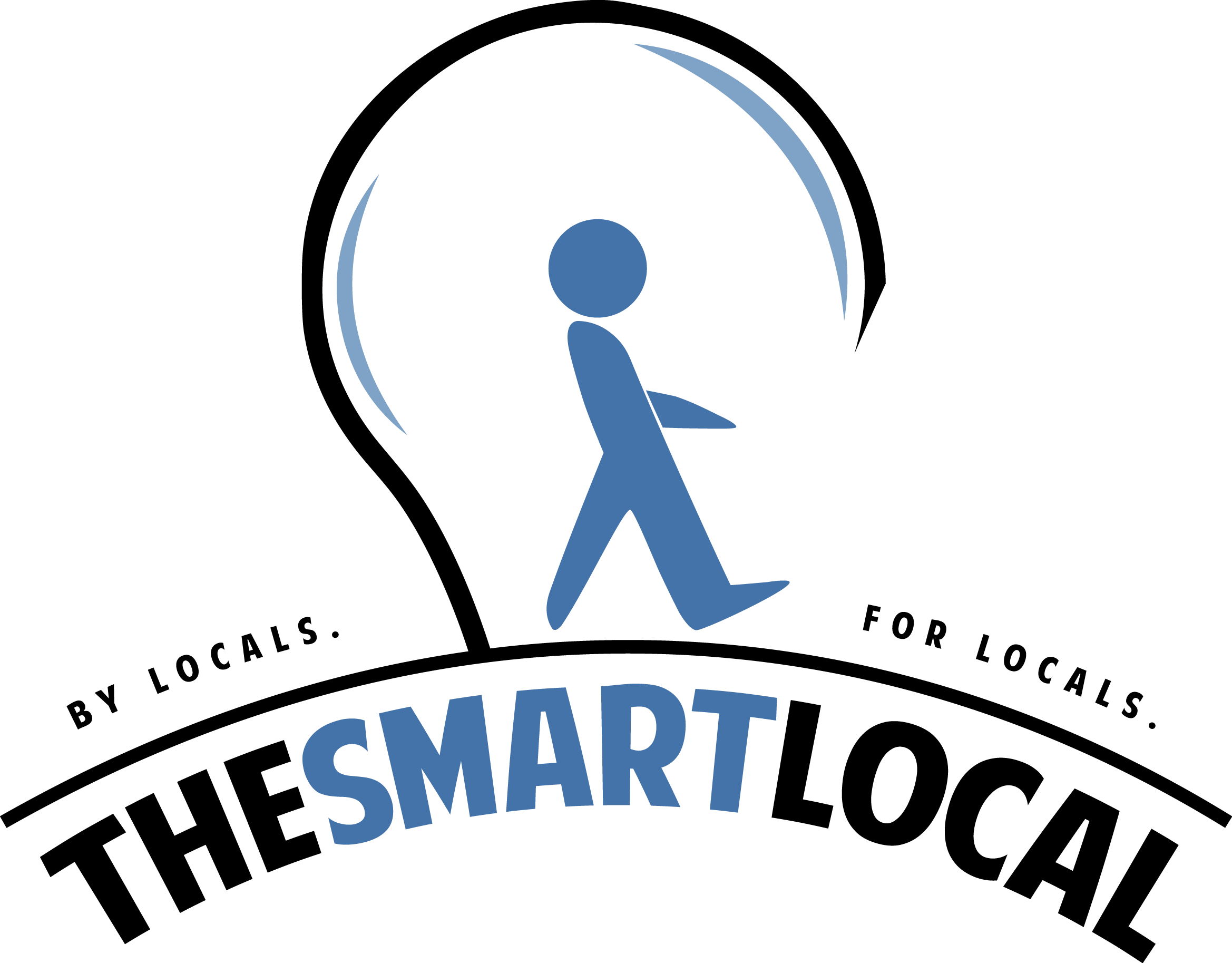 Drop us your email so you won't miss the latest news.