Tomb in an Albay cemetery stands out
---
Come the beginning of November, Filipinos remember departed loved ones through various traditions such as visiting their tombs in cemeteries. For a family in Bicol though, commemorating their deceased father comes with a unique, artsy tradition.
Jose Relleve Reodique, who died in 2011 and whose tomb can be found at Oas Catholic Cemetery in Albay, has been well remembered by his family through the years since his death. For instance, his family makes it a point to hire an artist every year since 2013 to paint his tomb with the logos of his favorite brands from when he was still alive.
---
The tomb has been painted with colorful graphic logos
---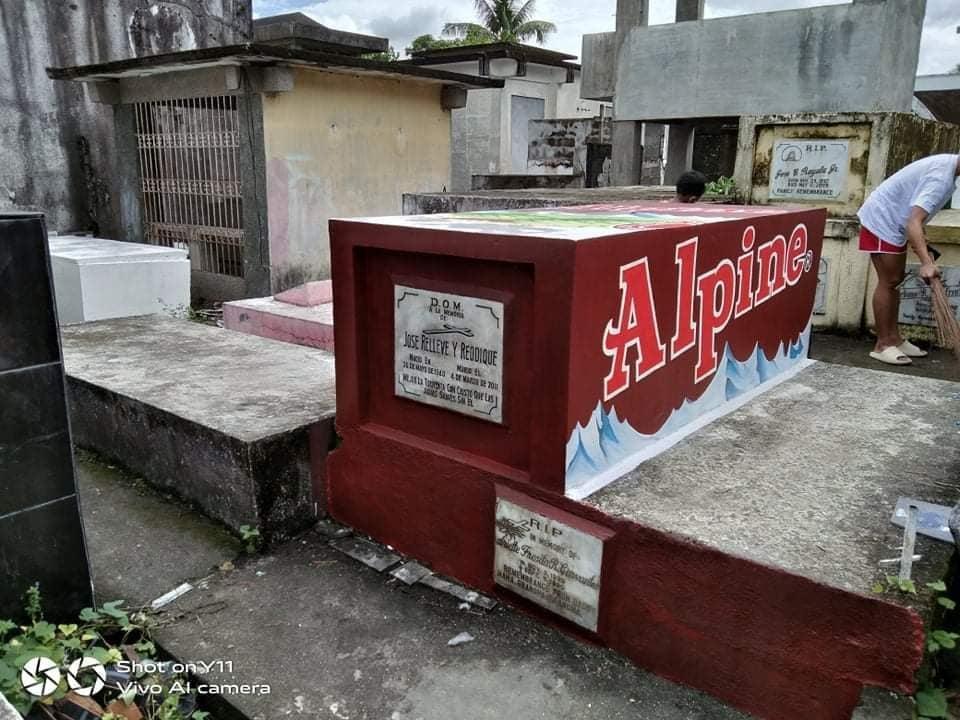 Image credit: Sñrta Angelle Roa Relleve
Surrounded by tombs in plain colors of greys, whites, and yellows, Reodique's tomb stands distinct with its colorful graphic logos. According to his daughter Angelle Roa Relleve, the brands being imprinted on his tomb actually have a story behind them.
The latest design for this year, for instance, is the Alpine brand, because when Angelle was young, her parents wanted her to gain weight, so they brought her Alpine milk products. "Noong bata pa ako gusto nila ako patabain. Kaya ang binibili sa 'kin lagi 'yung Alpine. 'Yan din ang nickname ko before," she said in an interview on 1st November with Bernadette Sembrano for DZMM.
(When I was young they wanted to make me fat. So they bought me Alpine products. That's also my nickname before.)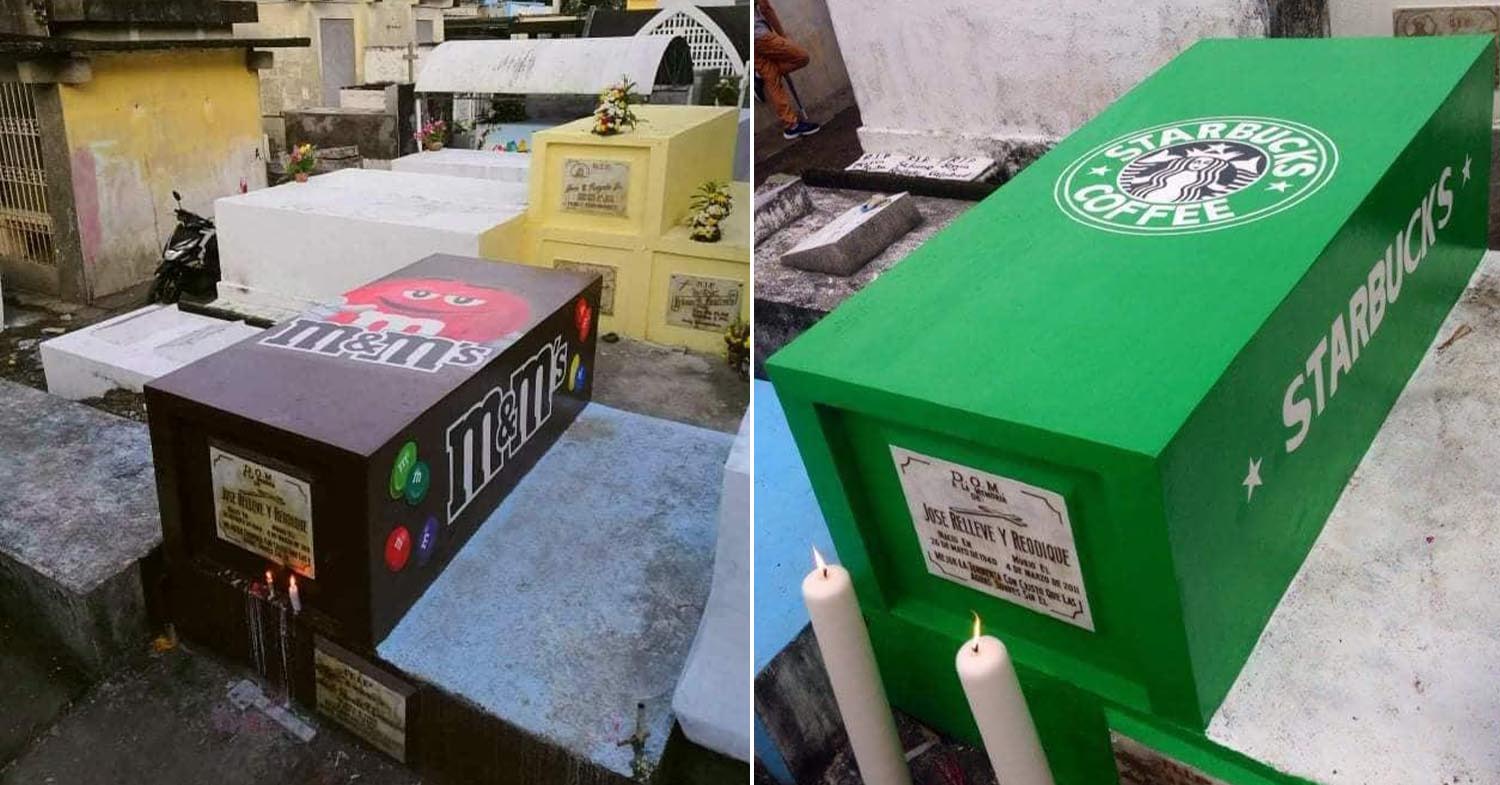 Image credit: Sñrta Angelle Roa Relleve
Angelle's artsy family tradition during All Saints' Day started way back in 2011, the year when her father died. Before they decided to paint their father's tomb with the brands he had loved while still alive, they had initially had his tomb painted with various colors.
"Kasi nung 2011 and 2012, iba na talaga 'yung pintura niya. Hindi kami sumusunod dun sa tradisyon na kulay puti lang. Nung 2011, 'yung pinta niya tatlong colors: may red white and black, so stripe siya. And nung 2012, color white siya na may combination ng silver and gold and parang may mga stars, moon, parang Egyptian type," she furthered.
(In 2011 and 2012, the color of his tomb was already different. We don't follow the tradition of just painting it white. In 2011, the colors of his tomb were red, white, and black, so they were stripes. And in 2012, the colors of his tomb were white with silver, gold, and graphics of stars, and the moon – like an Egyptian theme.)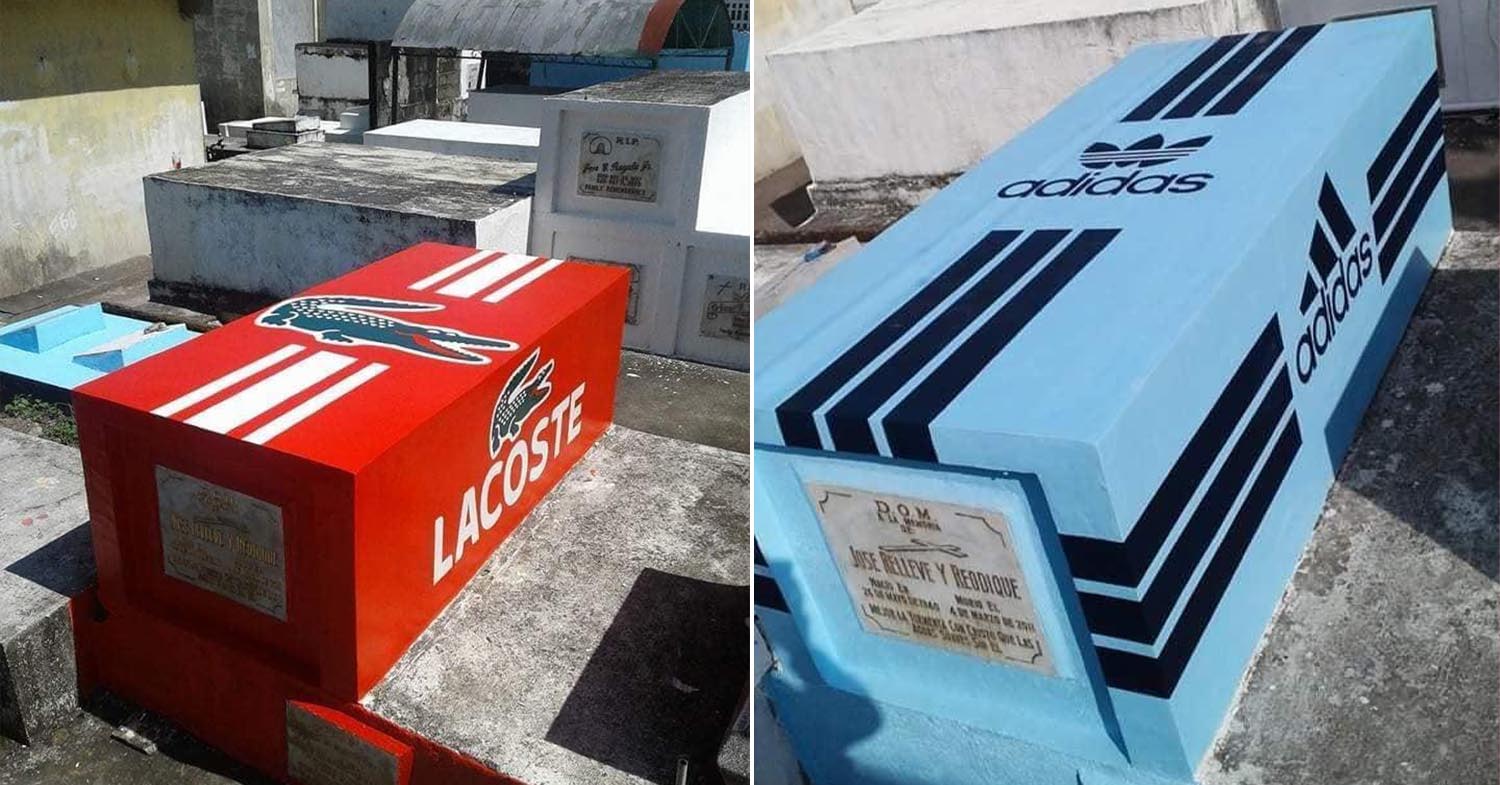 Image credit: Sñrta Angelle Roa Relleve
Angelle's sibling handled the painting of their father's tomb for the first two years since his death. In 2013, when Angelle took over, she initiated that they paint his tomb with his favorite brands as a way to remember him.
'"Yung kapatid ko 'yung nag-sponsor ng first 2 years sa pagpapintura, tapos nung hinawakan ko siya noong 2013 up to present dun na nagstart yung branding. So naisip ko 'yung concept na why don't we try na ipinta sa tomb ng father ko 'yung mga favorite brand niya nung nabubuhay pa siya. Kaya yang gatas na yan, 'yan yung paborito niyang brand. Binibili niya para sa amin," she said.
(My sibling sponsored the first two years of the tomb's painting, then when I took over in 2013 up to the present, we've been painting his tomb with brands. I thought of painting his tomb with his favorite brands while he was living. So that [Alpine] milk, that was his favorite brand. He used to buy that for us.)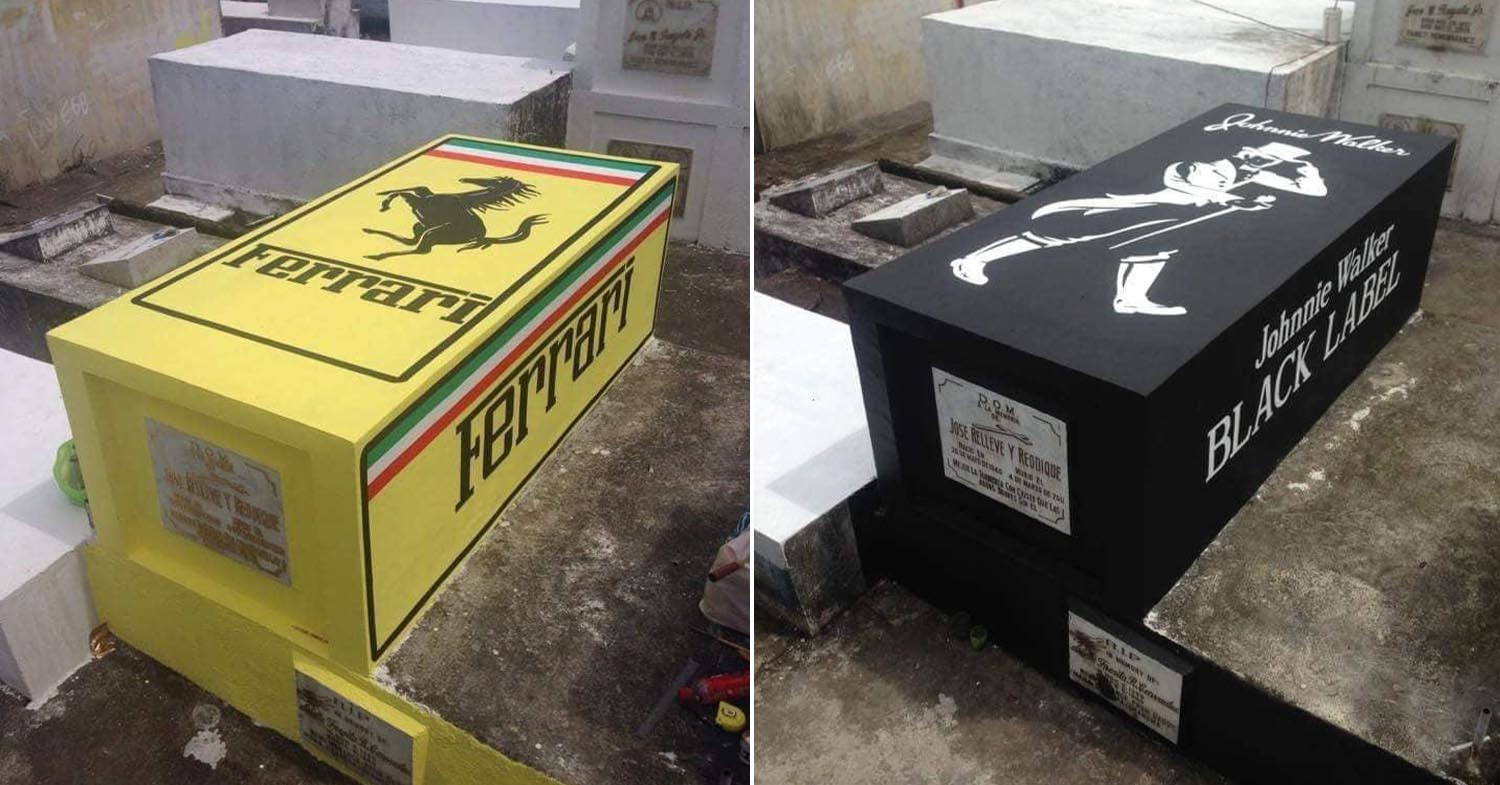 Image credit: Sñrta Angelle Roa Relleve
Aside from Alpine Milk, Reodique's tomb has been painted with iconic brands ranging from Starbucks to Adidas to even Johnnie Walker's Black Label. Indeed, this is how Angelle's family goes out of their way to show their love to their departed father.
"Sobrang mahal po namin ang tatay ko," Angelle told Sembrano. (We love our father very much.)
---
Family paints father's tomb in Bicol Cemetery
---
Paying tribute to our departed loved ones can come in many forms. Reodique's family has found a way to remember him through their unique tradition of painting his tomb with logos of the brands he loved while he was still alive.
Here are other ways we can observe the beginning of November:
---
Cover image adapted from: Sñrta Angelle Roa Relleve/Bicol.PH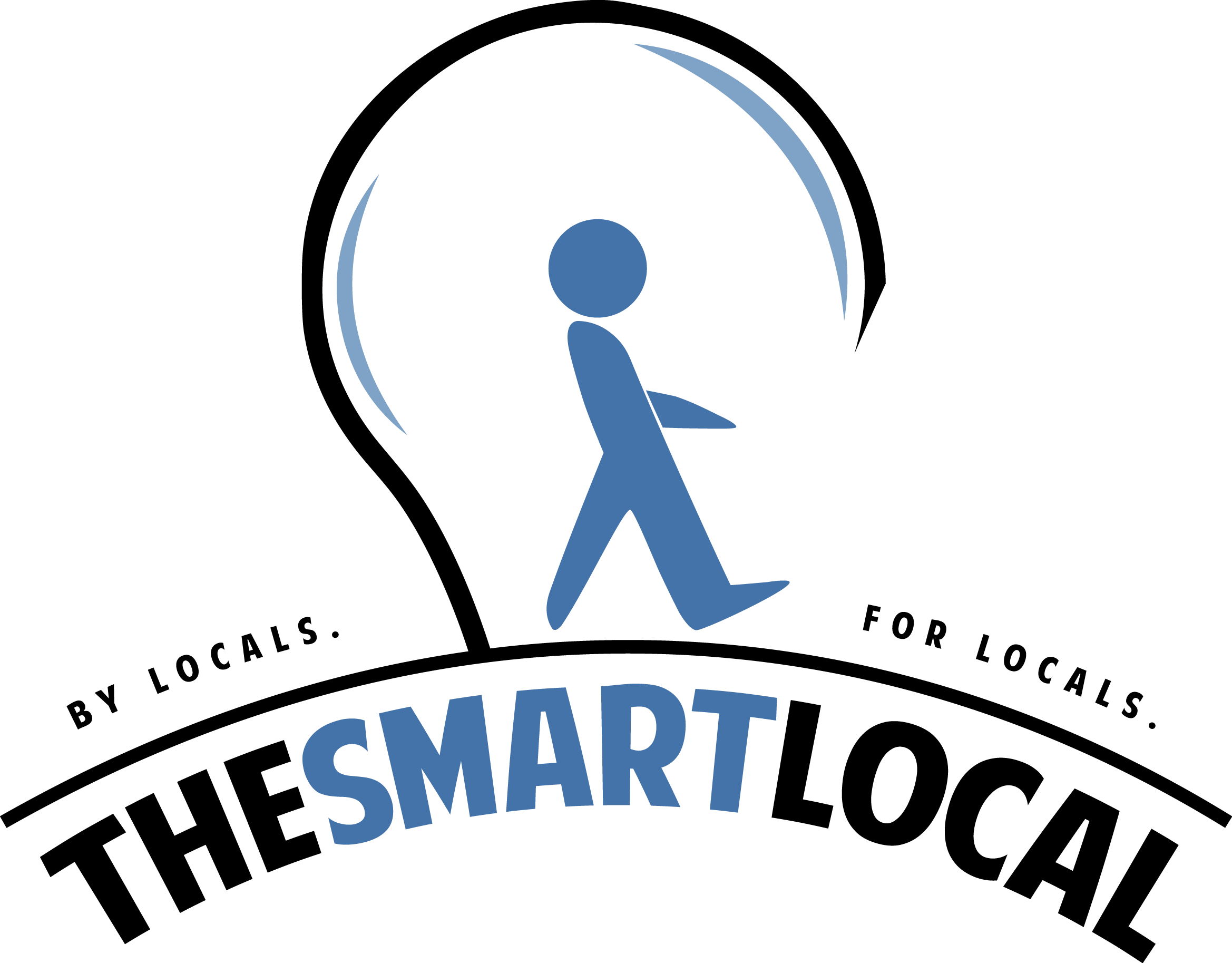 Drop us your email so you won't miss the latest news.