Ann Ong & Shernee Tan-Tambut collaborate to promote Pis Syabit
---
In February 2022, high fashion jewelry designer, Ann Ong, met with Kusug-Tausug party list representative, Shernee Tan-Tambut, to collaborate on promoting pis syabit.
This is a traditional weaving art made in Sulu that caught the designer's attention when Tan-Tambut presented samples of the woven cloth in the hopes of promoting it internationally.
Here's what the pis syabit represents, the kinds of items sporting this fabric you can find, and how buying one can support Tausug culture and help families in Sulu get out of poverty.
---
Things to know about pis syabit fabric
---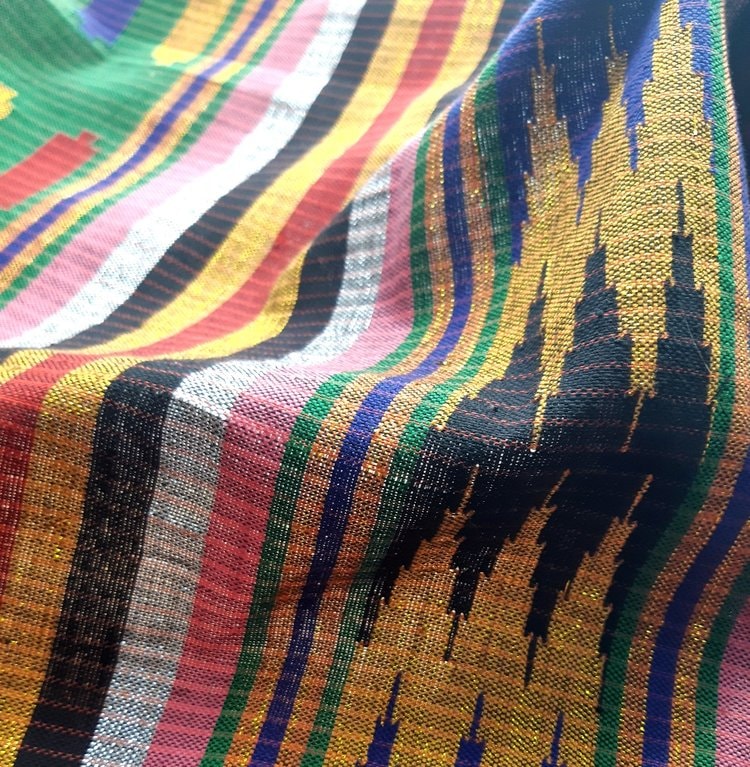 Pis syabit with metallic gold thread
Image credit: Shernee Tan-Tambut
Pis syabit is a tapestry that is produced in the province of Sulu. It's made from cotton and silk and on other occasions, strands of gold thread are woven into it.
Historically, pis syabit was worn by Tausug men as a head piece. Other times, they would drape it across their shoulders to indicate their power or status.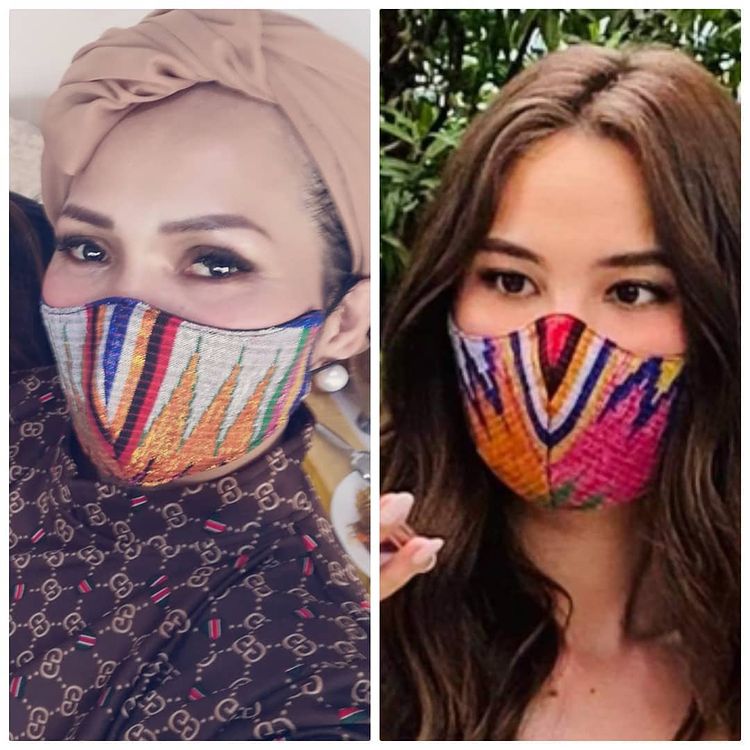 Cloth masks made with pis syabit fabric
Image credit: Sue B. De Vera 
Nowadays, pis syabit can be worn by anyone, and it has been incorporated not only into pieces of clothing, but also into accessories such as bucket hats, scarves, and bandanas. Even pis syabit face masks are now available due to the pandemic.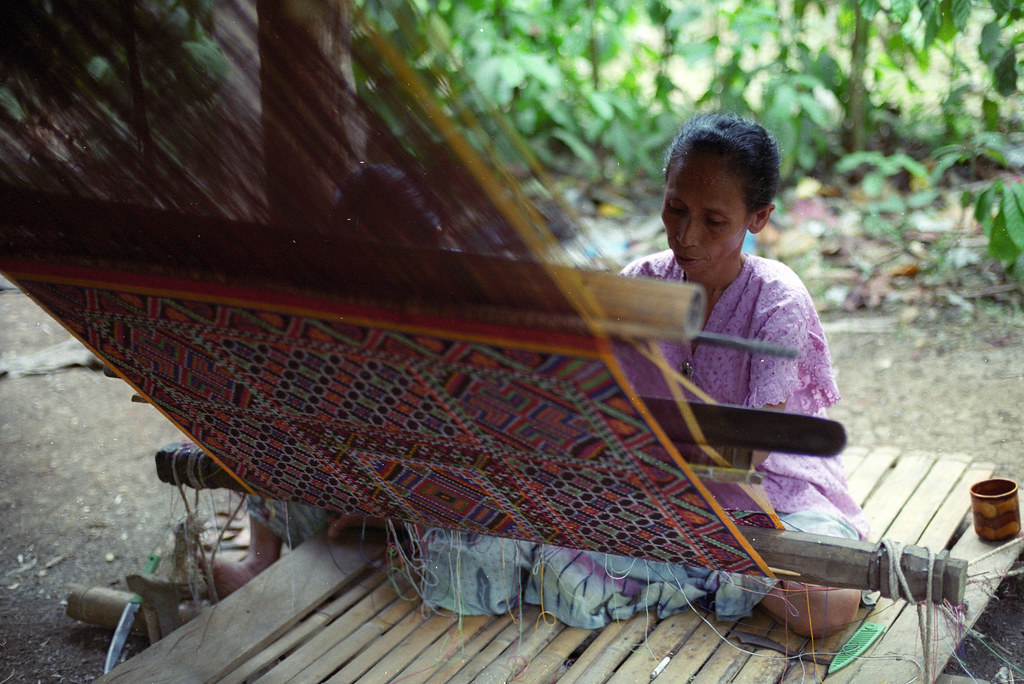 Woman of Sulu weaving the tapestry
Image credit: Darhata Sawabi
The women of Sulu are the original weavers of pis syabit. It takes quite some time to be made as it's woven by hand, without any form of machinery except a backstrap loom. The patterns, however, are all made by hand.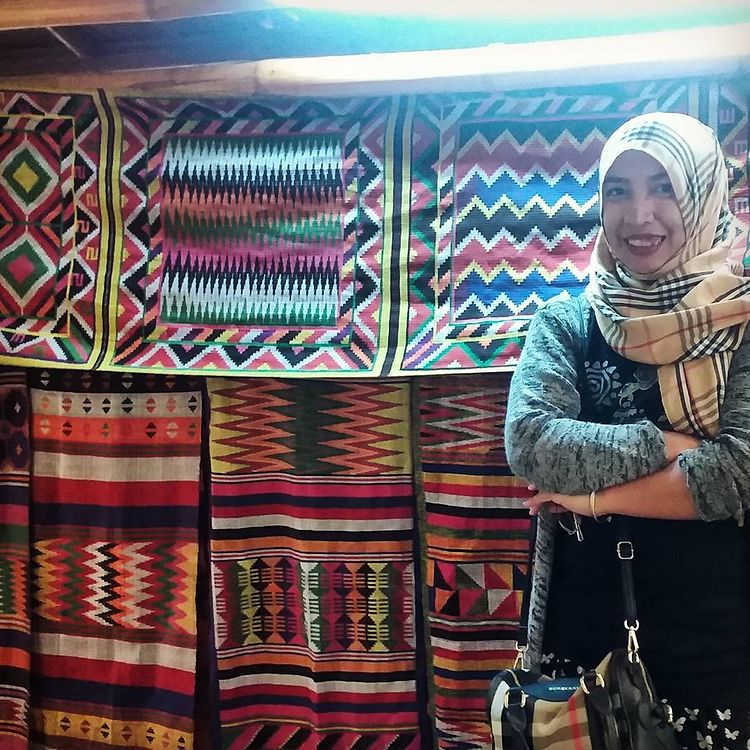 Muslim woman by pis syabit tapestries
Image credit: Caine Dhie
Since the weavers are Muslim, their religion informs them to avoid creating images that replicate humans, plants and flowers, and animals. Therefore, they opt for geometrical patterns instead.
---
Shernee Tan-Tambut, promotes pis syabit as a solution to poverty
---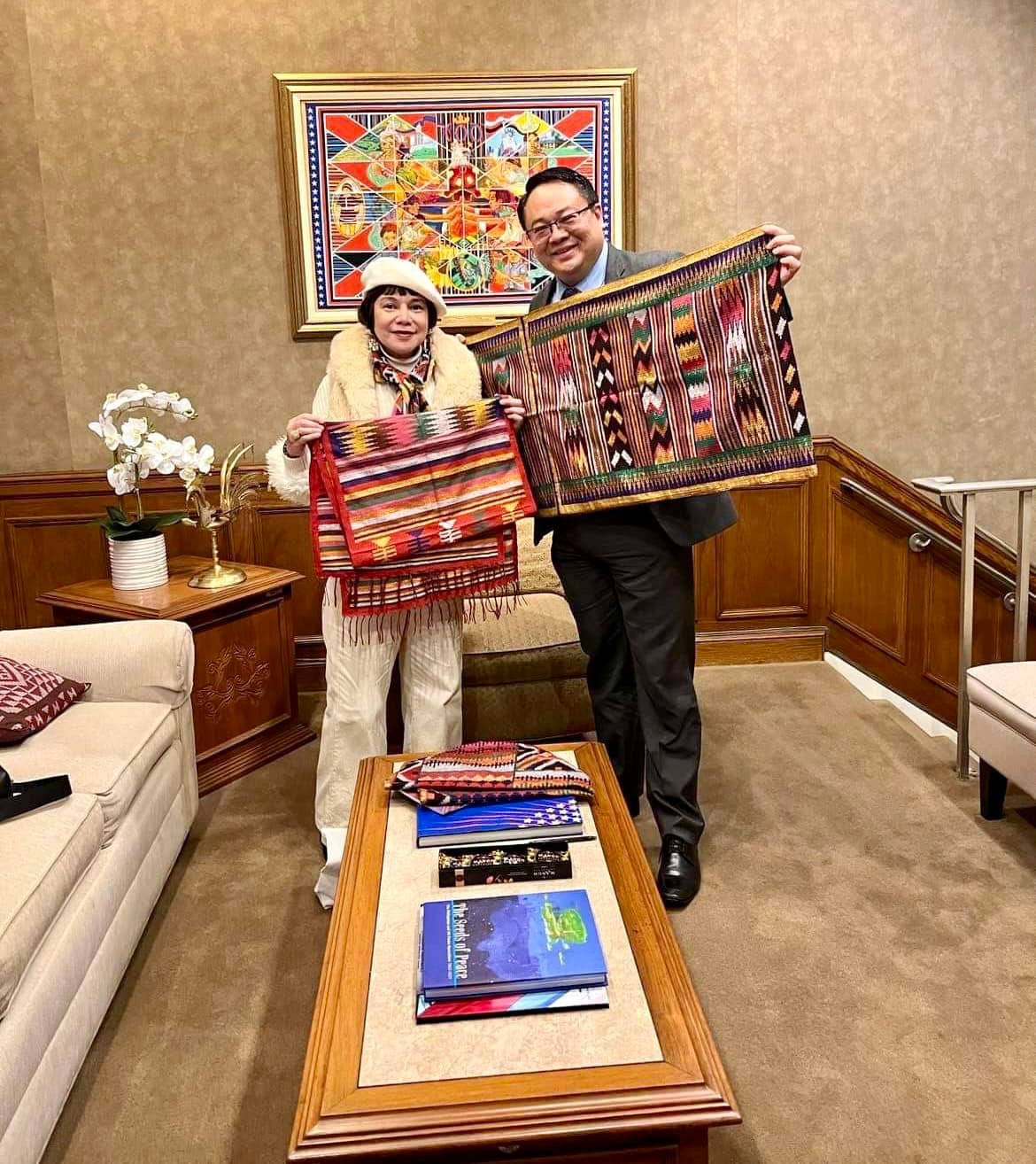 Pis syabit worn and held by the Consul General, Elmer Cato, and fashion accessory designer, Ann Ong
Image credit: Shernee Tan-Tambut
So far, after meeting with Tan-Tambut and Consul General Elmer Cato, Ong posted on Instagram that it was an honor to be able to collaborate with Tan-Tambut to promote Tausug culture and pis syabit weavers globally – starting in New York. We expect further details to be shared by Tan-Tambut and Ong soon.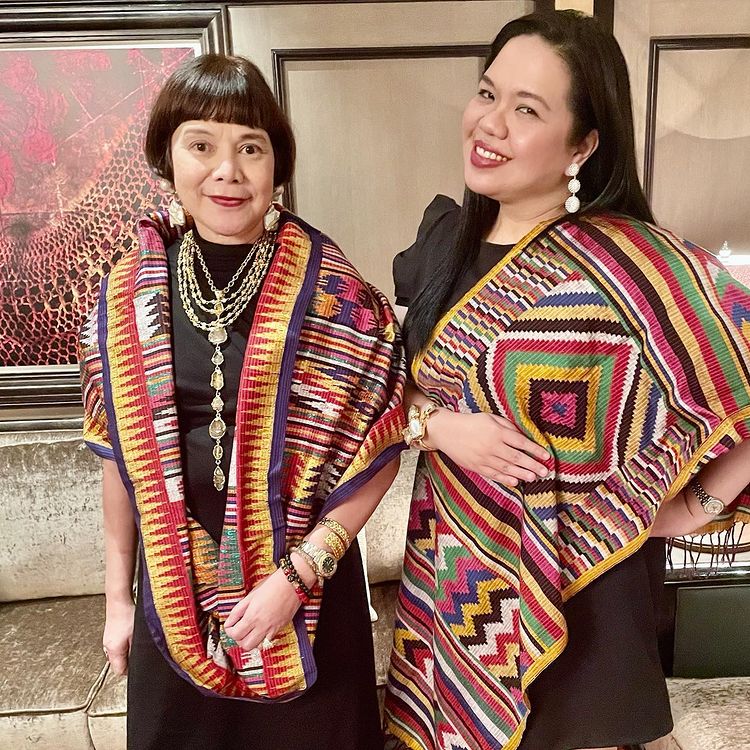 Pis syabit used as clothing
Image credit: Ann Ong
Even though pis syabit is a famous art form that is exclusive in the region, many of the people of Sulu, including the Tausug, still face poverty.
That's why party-list solon (lawmaker), Shernee Tan-Tambut, actively promoted the pis syabit, mentioning that for every purchase of pis syabit, a family in Sulu can slowly find their way out of poverty.
---
Sharing Tausug culture through its art
---
We are proud that our country gets to promote Philippine fashion and share the unique piece of art that is pis syabit. At the same time, we honor the women of Sulu who continue producing the intricate designs and patterns of creating these tapestries.
Since they've just announced their collaboration, you can check for updates on their social media accounts.
Shernee Tan-Tambut's Facebook page
Also check out:
---
Cover image adapted from Ann Ong and Darhata Sawabi
Get more stories like this!
Drop us your email so you won't miss the latest news.